I led another Foot and Mouth Disease Enforced City Walk on 8th July 2001, this one taking us along the full length of the river Wandle provided surroundings as rural as it gets this close to London.
For some reason my camera was not used until the lunch stop which we spent at the Abbey Mills in Colliers. The Name "Abbery Mills" derives from Merton Abbey which was a massive foundation on this site in themiddle ages and extended all the way from Colliers Wood to what is now Morden Road by South Wimbledon Station. The remains of the Abbey (where Thomas a Becket was educated) has been open to the public only one or two days a year but thanks to a lottery grant is to have longer opening hours and a proper visitor centre coming into use in 2012.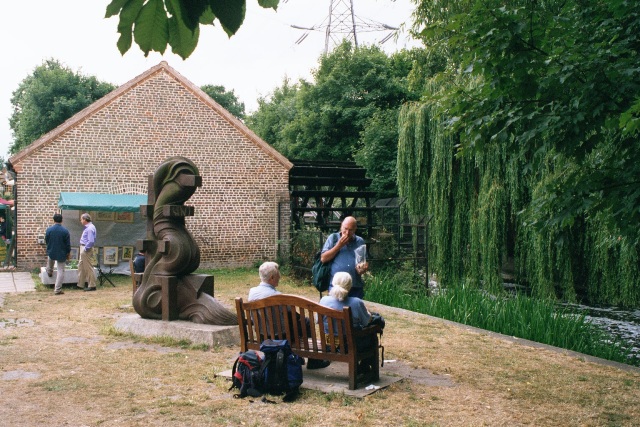 In the background of these few photographs can be seen the very well preserved water mill which drove the wheels in one of the many mills that operated along the Wandle in the middle ages. Near this spot is the site of the original William Morris workshops which occupied seven acres here.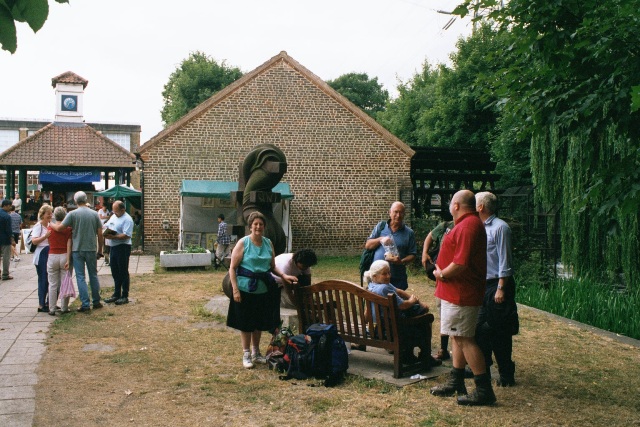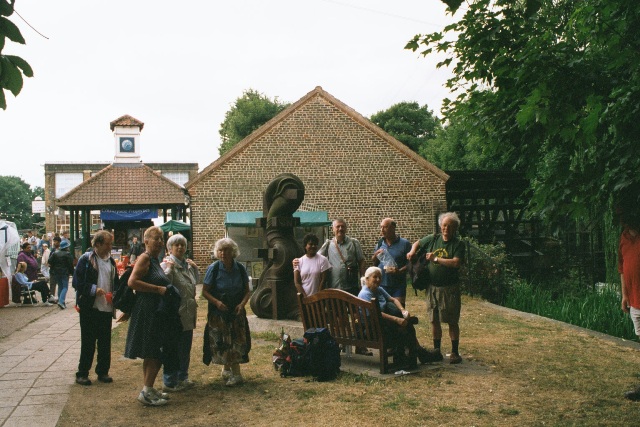 Looks like a pint of Guinness is about to be delivered!!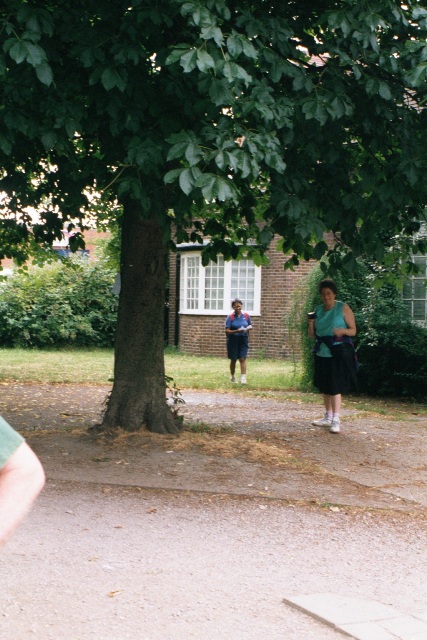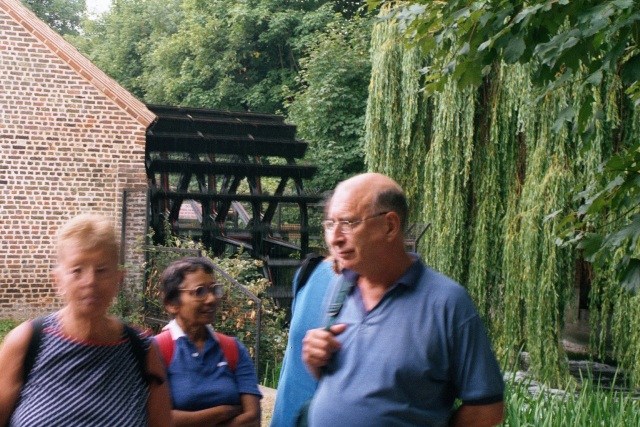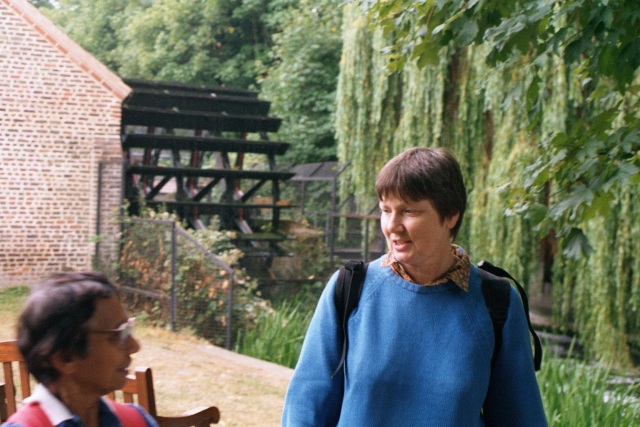 After lunch we walked through the well kept flower gardens of Morden Hall.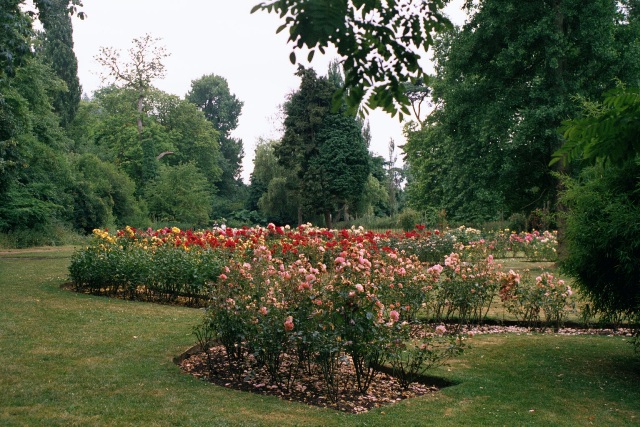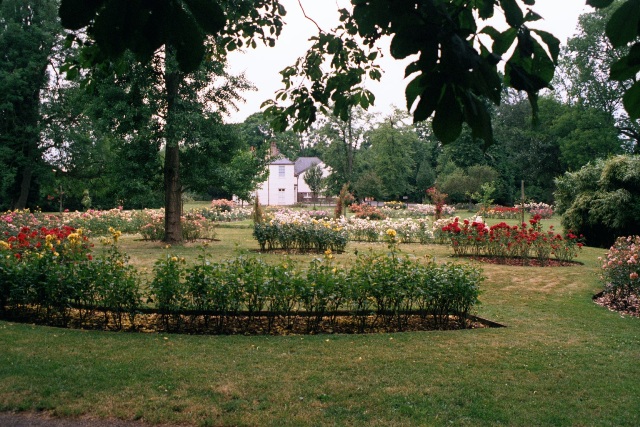 Then on the other side of Morden Hall Road we entered a new phase of the walk with this rather attractive mini waterfall.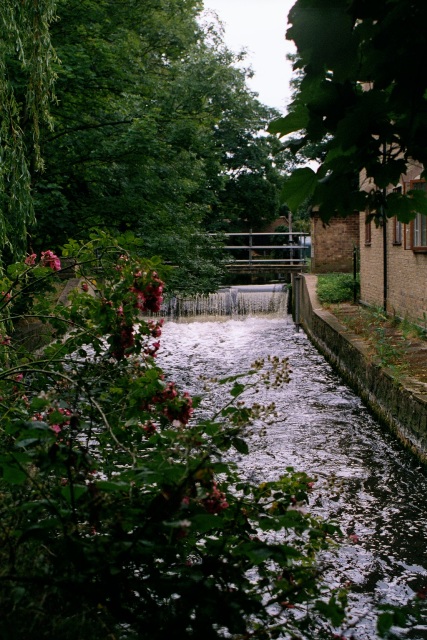 On the river bank were some preserved specimens of stone mill wheels.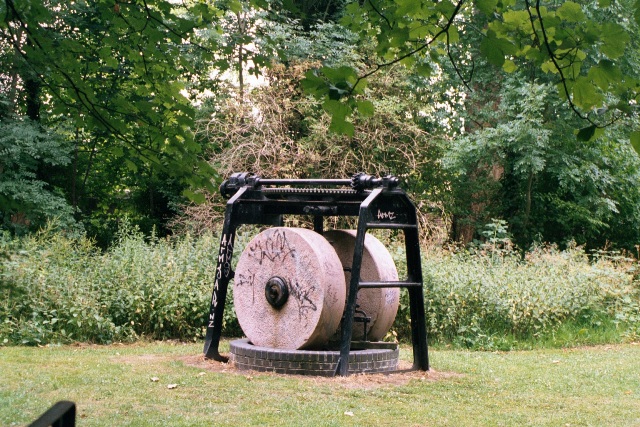 The algae dominate this photograph but if you concentrate you can see the ducklings learning how to swim!!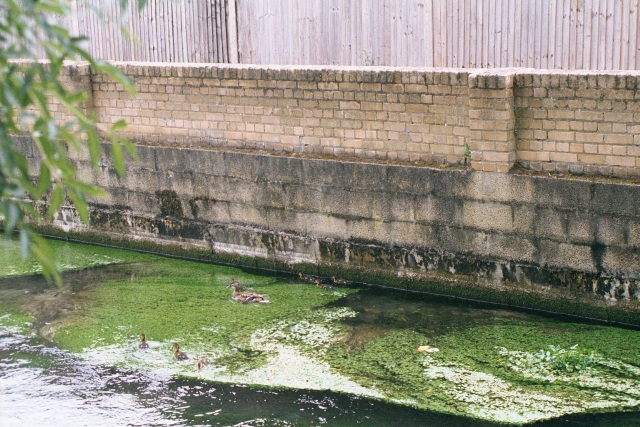 Looking across the water at gardens of what used to be called "The Grange" in Beddington Park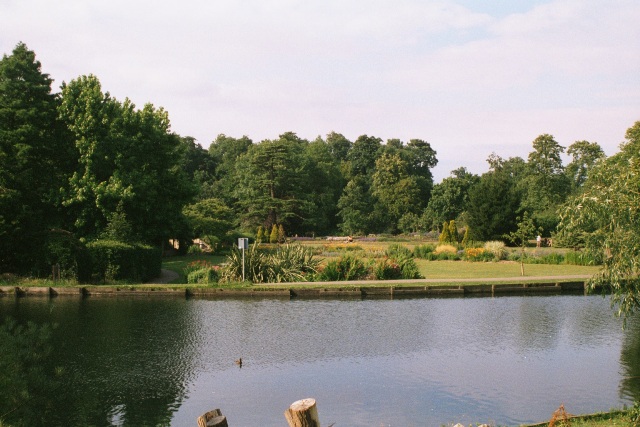 And finally we arrive at Waddon Pond, where the river Wandle now rises (it used to rise four miles further on but that part of it has now dried up or been filled in and is marked only by a line of trees where the river once flowed.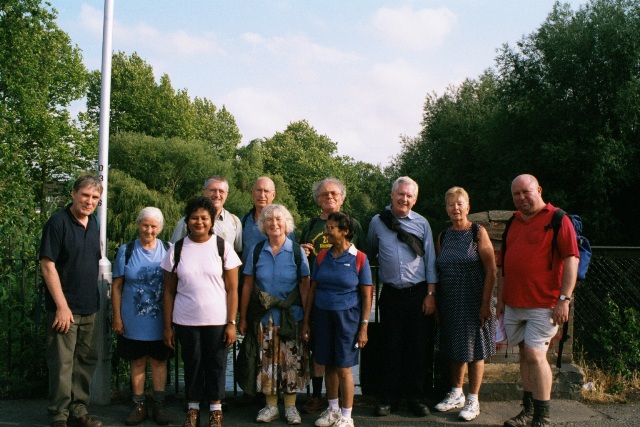 An interesting statistic about both the photograph above and below is that of the eleven people in each photograph eight have served on the club committee of them four have been club secretary, one the ramble list compiler for six years and one the vice president from 1998 to 2009.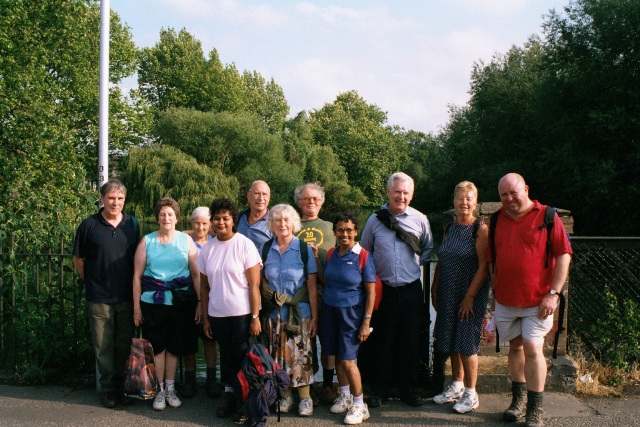 The walk finished at that point with some ramblers getting the train from Waddon while some of us lingered a while in a local hostelry.