On the Eve of the feast of Corpus Christi, 2 June 2010, I fulfilled a long cherished ambition by leading a walk to visit the Carpet of flowers at Arundel Cathedral. The creation of a carpet of flowers in the Centre Isle of the Cathedral is a tradition dating back over 100 years. when it started the diocese of Arundel and Brighton had not even been created so it must have been a tradition in the Parish Church which became the Cathedral when the diocese was created by the generosity of the Duke of Norfolk, one of England's best known Catholics.
We began our day at the Cathedral following the short walk from Arundel Station and of course had to queue before actually viewing the flowers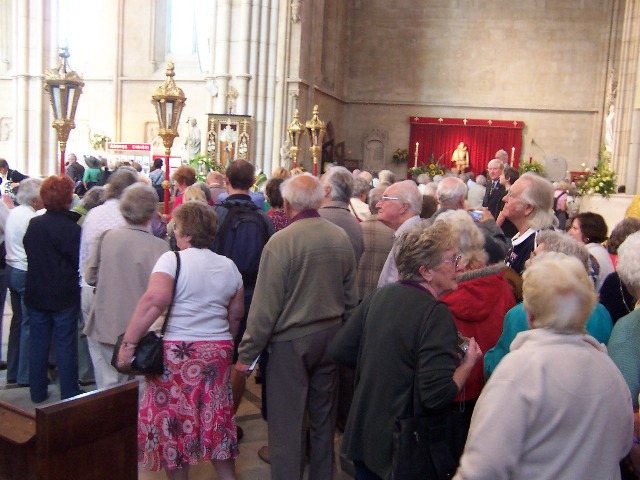 The year 2010 was celebrated by the Church as the year of the priest so that was the theme of the carpet of flowers also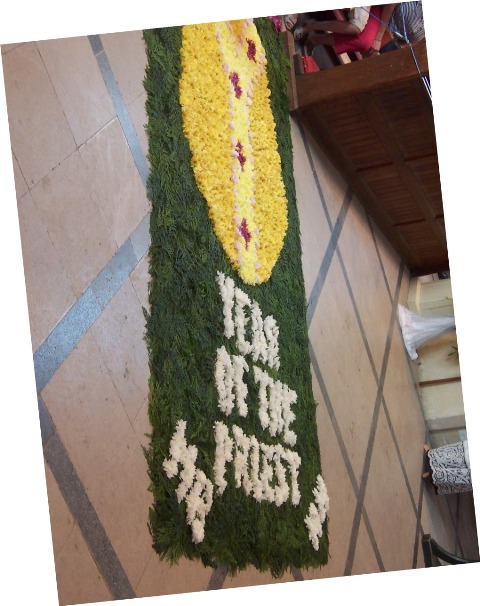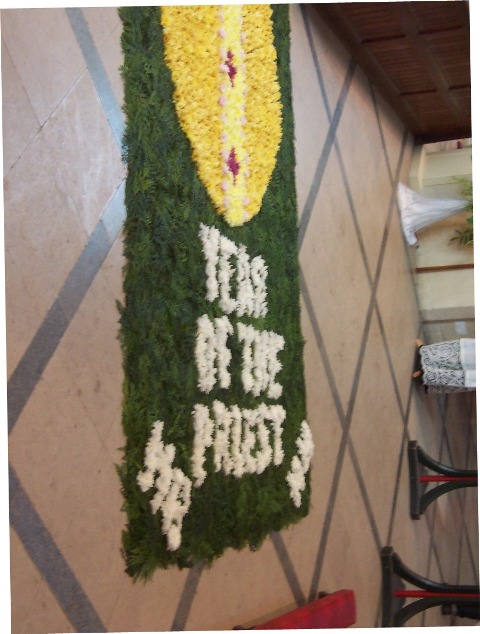 Having photographedthe theme flower display a few times
on the way round the queue I eventually got this full on shot
showing the words and the year in Roman numerals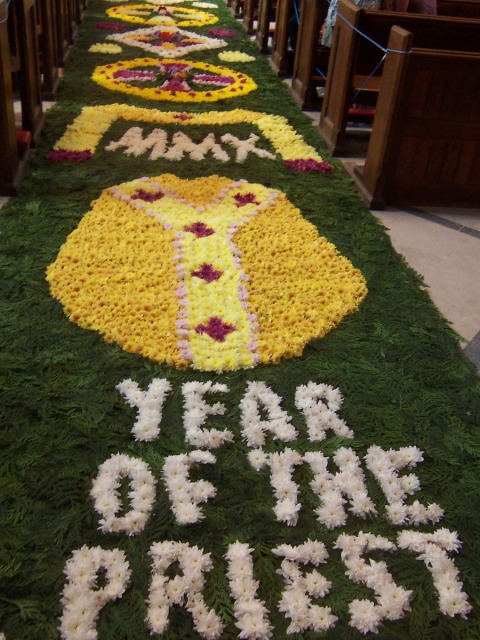 This one shows the carpet from the door to near the sanctuary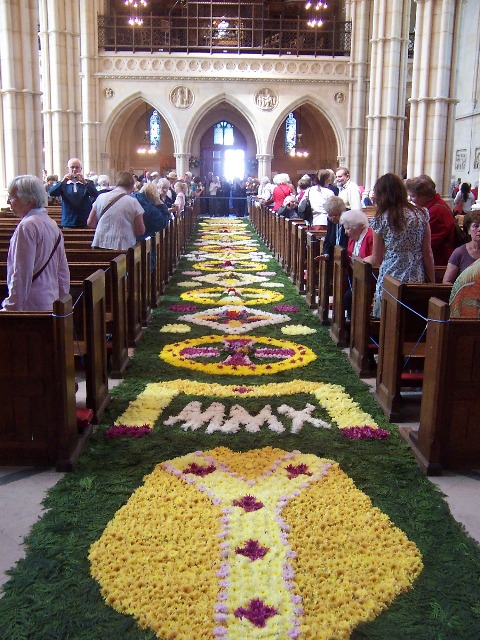 Obviously I was not the only one taking photographs and
people were shooting from all angles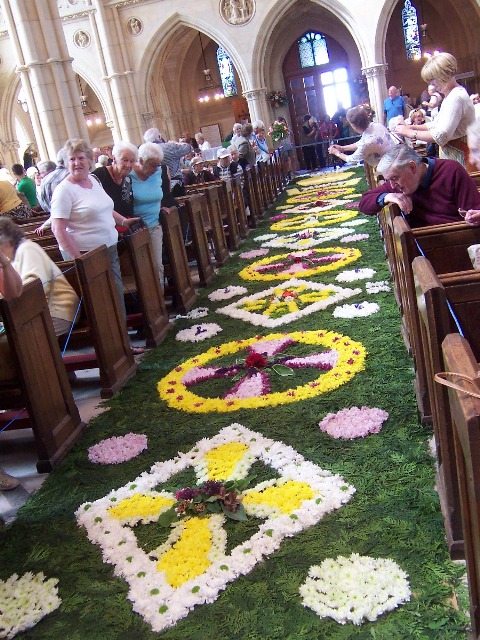 At the very end of the tour round the Church I got this nice
shot from just inside the main door taking in the Sanctuary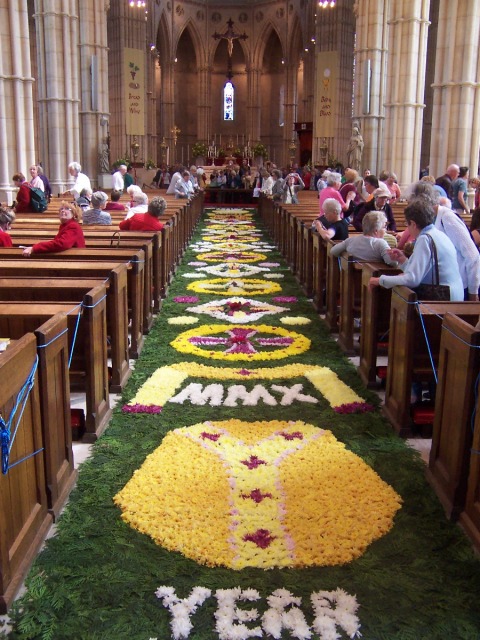 Being the year of the priest there were various exhibits on
display of vestments and other items associated with
priesthood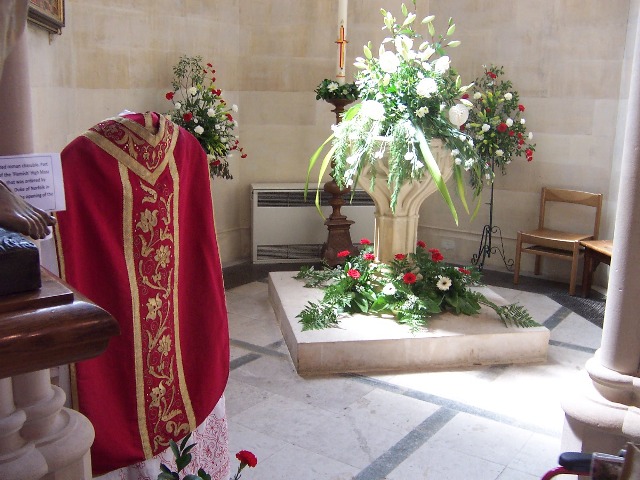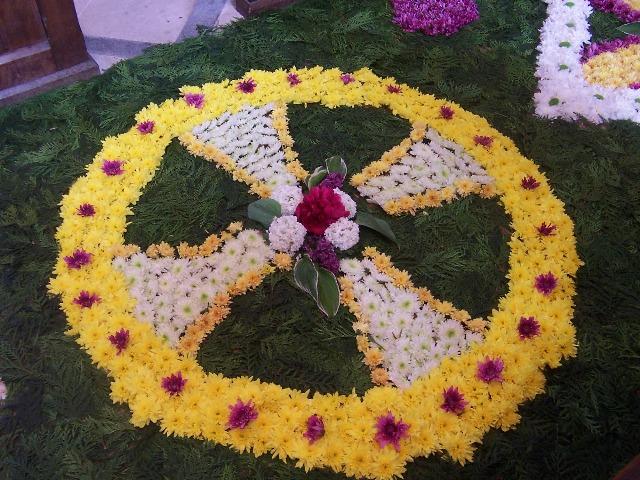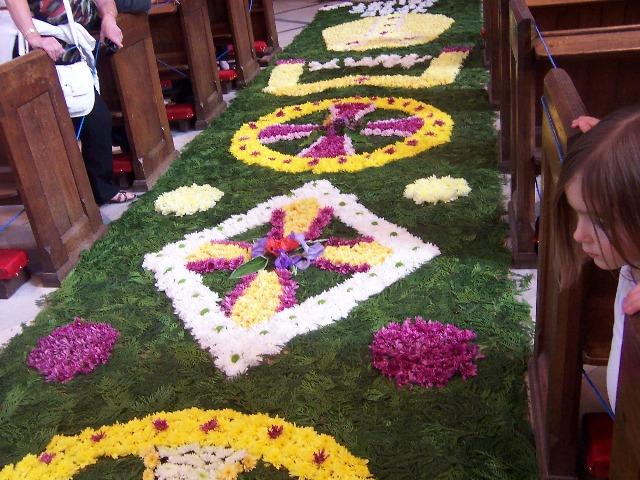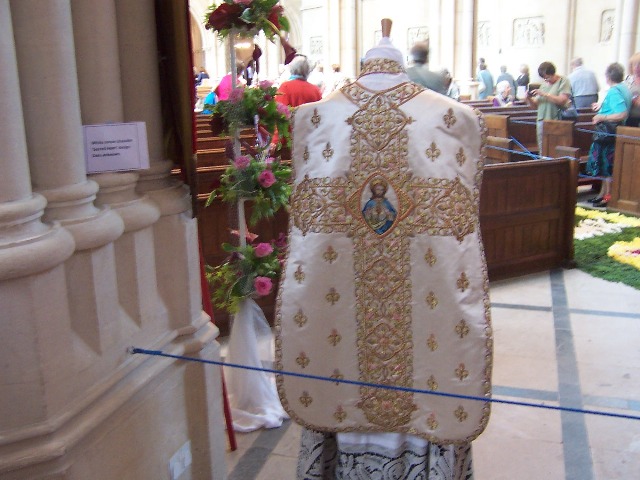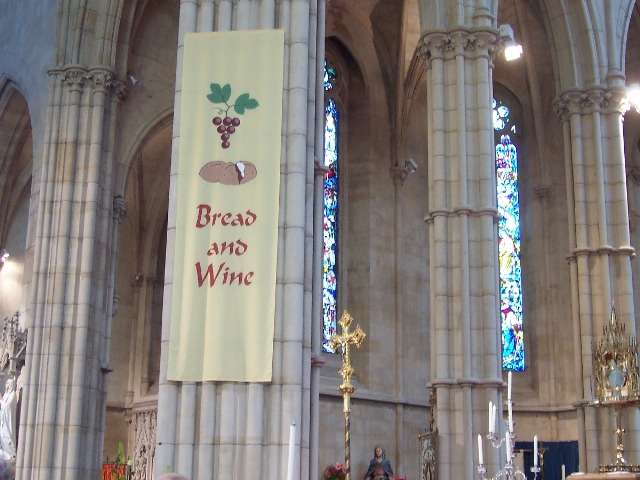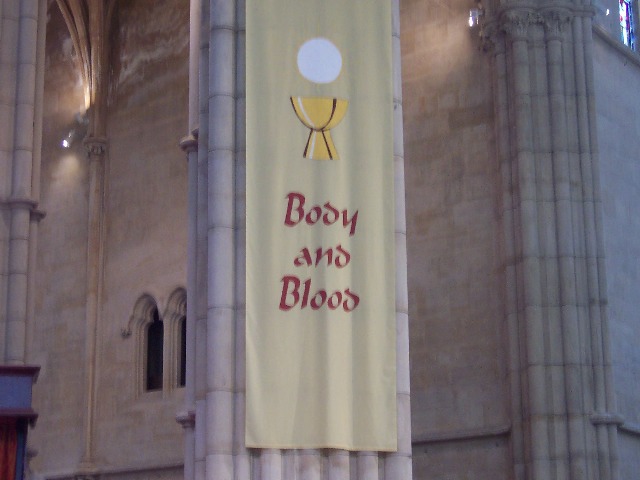 Our tour of the flowers over we took a leisurely along the bank of the Arun to the Black Rabbit for lunch. Being midweek our numbers were not very large we all enjoyed our visit to the world famous Carpet of Flowers.