In 1996 the club lost its party venue at Holy Apostles when the parish either lost or surrendered its licence to have music in the hall. For the next two years we partied at St Saviour's Church Hall in Lupos Street until it too changed character and wall to wall carpeting meant it was no longer suitable for dancing.
We just have a few photographs of the first party held in St Saviour's 20 July 1996.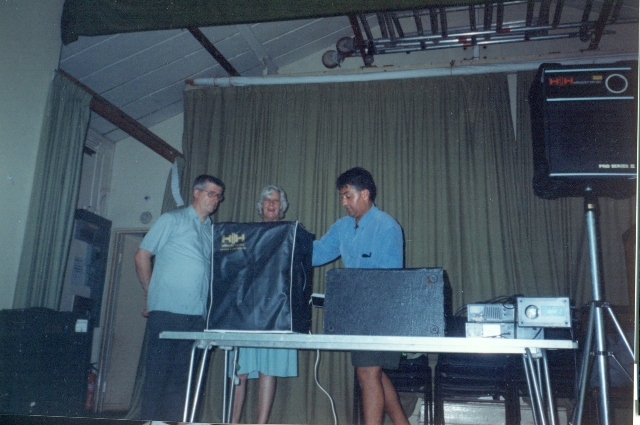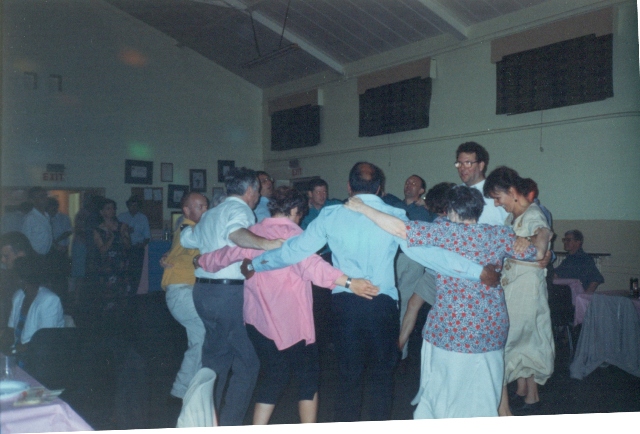 On Saturday 26 July 1997 we held the second of two Summer Parties at St Saviour's Church Hall, Lupus Street, London SW1. The photographs below are in no particular order but were taken on what was a very enjoyable evening.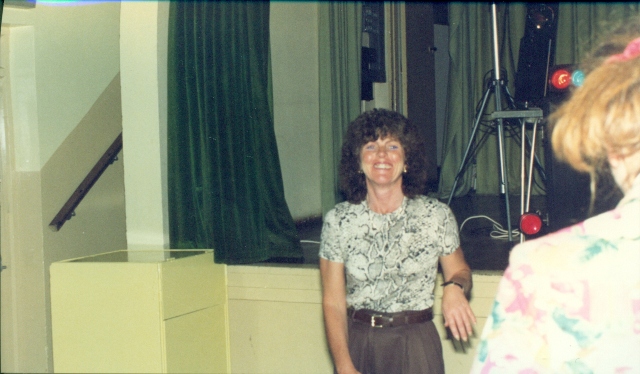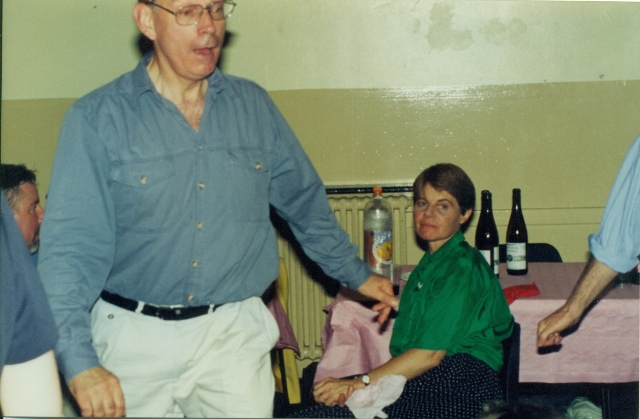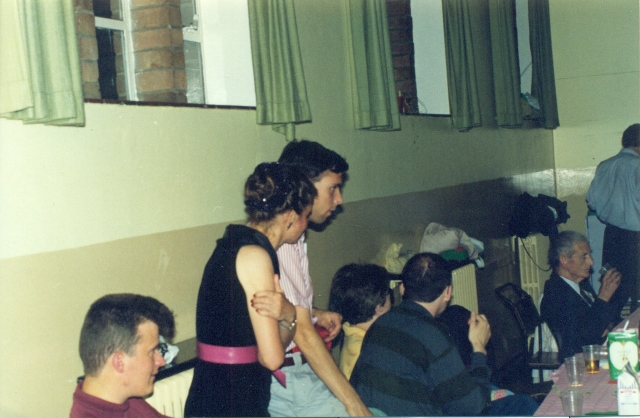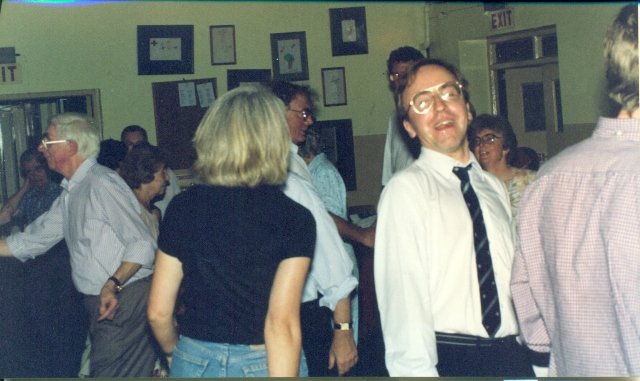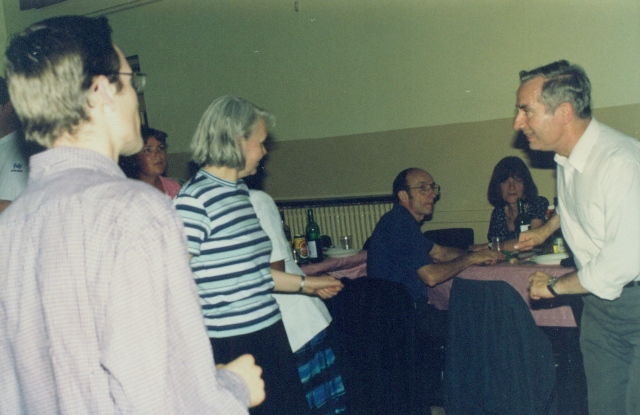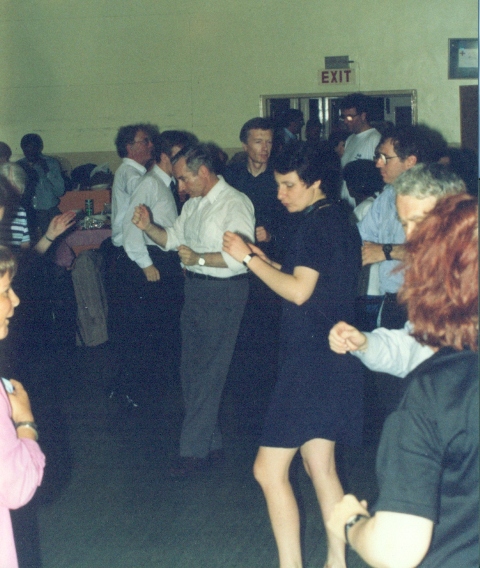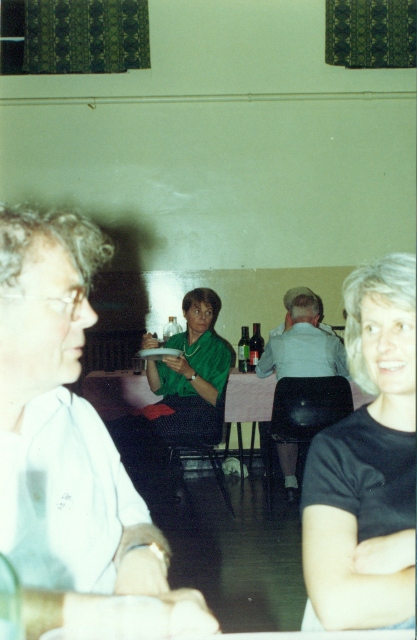 Our president of the day, Fr David, attended this party also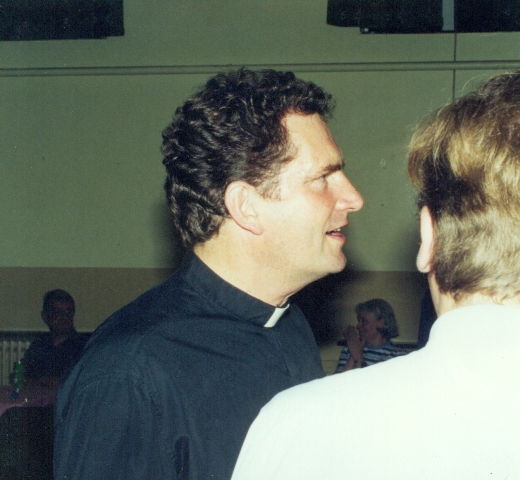 A point had to be made!!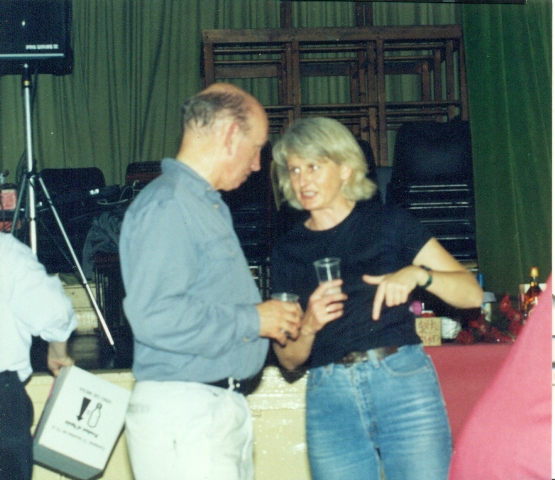 At this time we had the pleasure of frequent appearances on rambles and at social events of Cathie who was visiting the UK from her home in the USA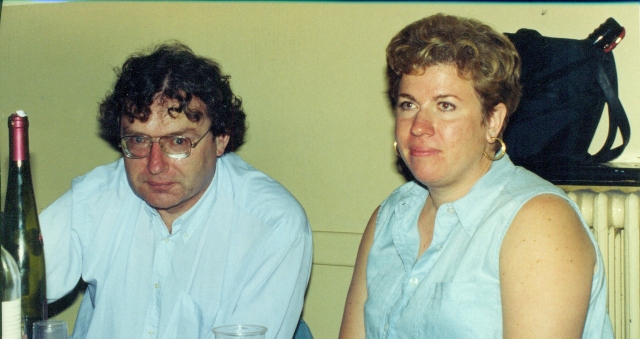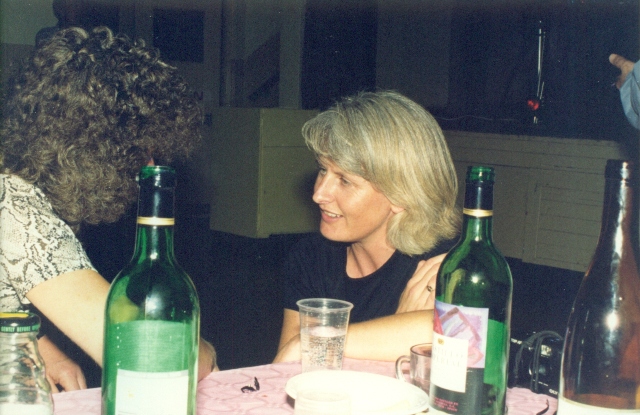 Isobel looks on as other ramblers danced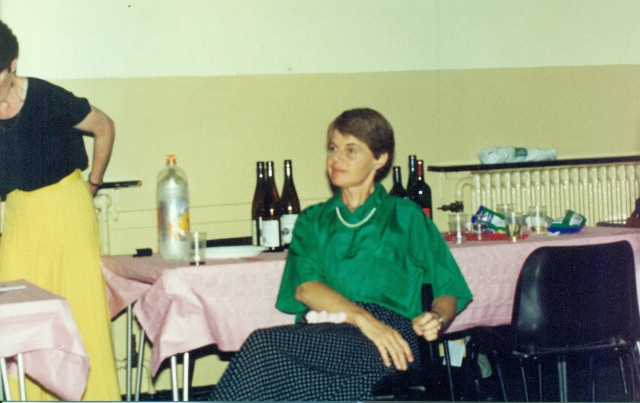 Nick was always willing to help with the draw for the raffle prizes