On Sunday 11 October 2009 the club's Sunday ramble was a very special one - to Aylesford Priory for Mass and the blessing of the roses as part of the celebration of the visit of the relic of St Therese the Little Flower to the South East of England.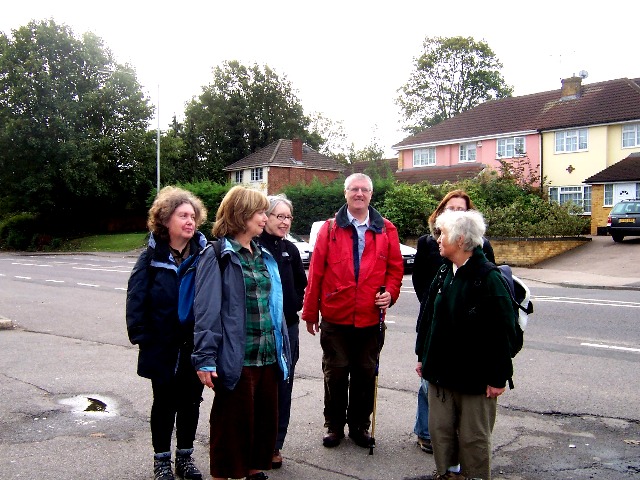 The leader tried to round us up for a photograph on arrival at Aylesford station but at that stage could only muster six of us.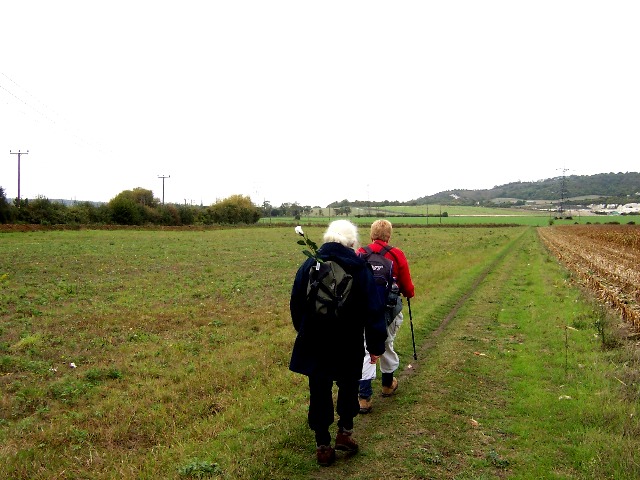 Lunch was arranged at the Fleur de Lys pub in Burham, which is situated on the high groud visible in the distance here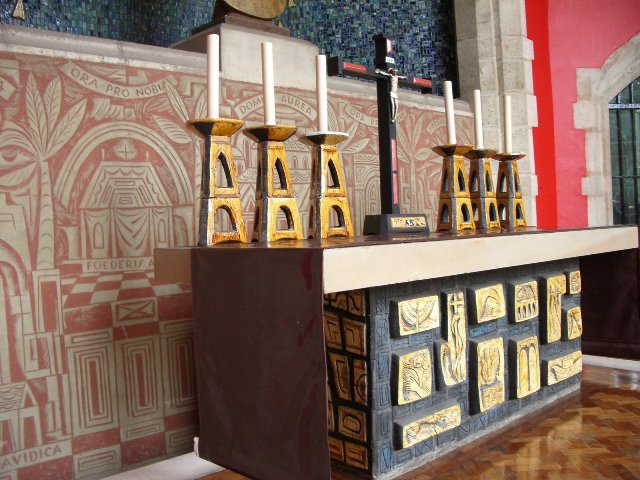 On arrival at The Friars there was time to look around before Mass. This is an Altar at The Friars obviously designed in modern style.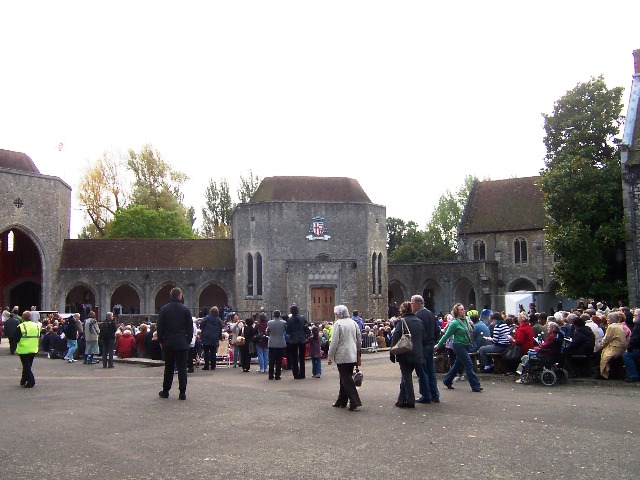 The Piazza in front of the basilica began to fill up as Pilgrims arrived for the celebrations.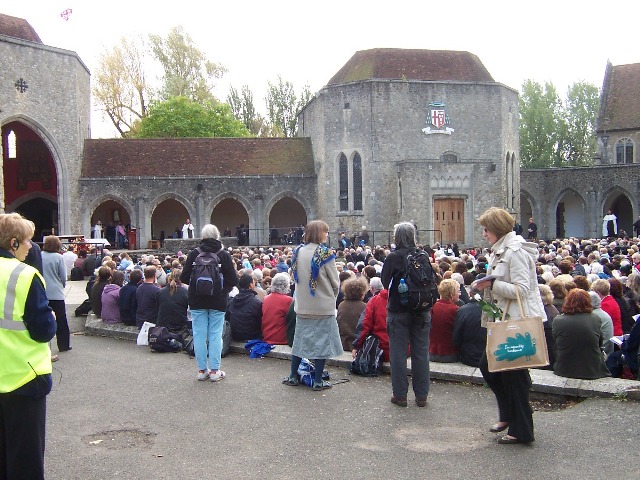 Some of our members stand behind the seated congregation, reverently waiting for Mass to begin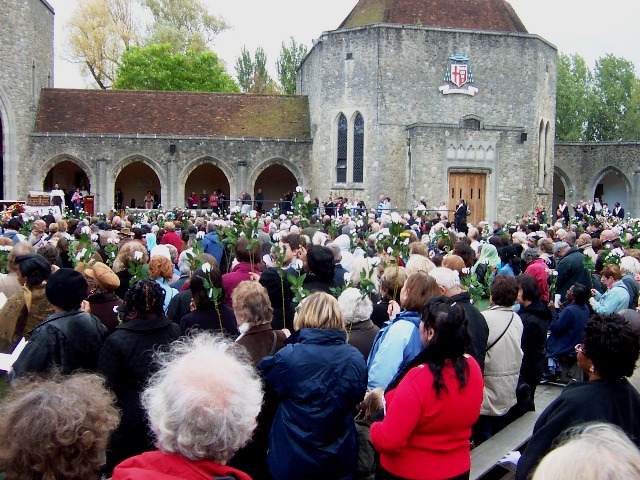 The large congregation venerate the relic with the blessing of the roses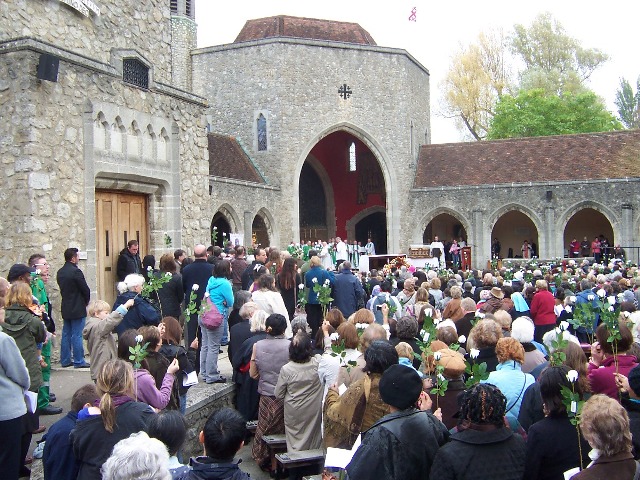 The relic was taken out of the side chapel and was in front of the High Altar for Mass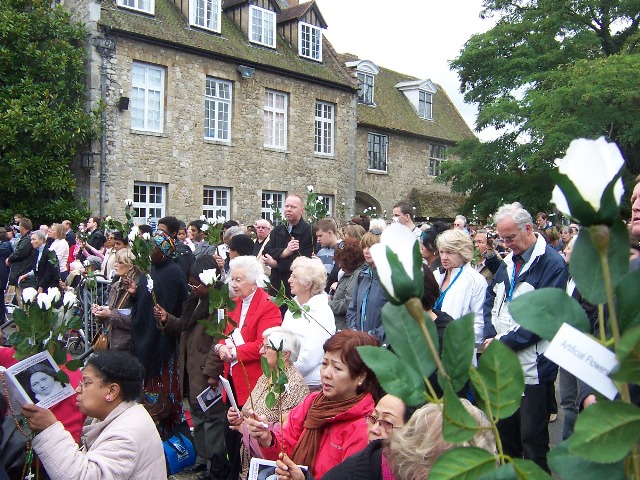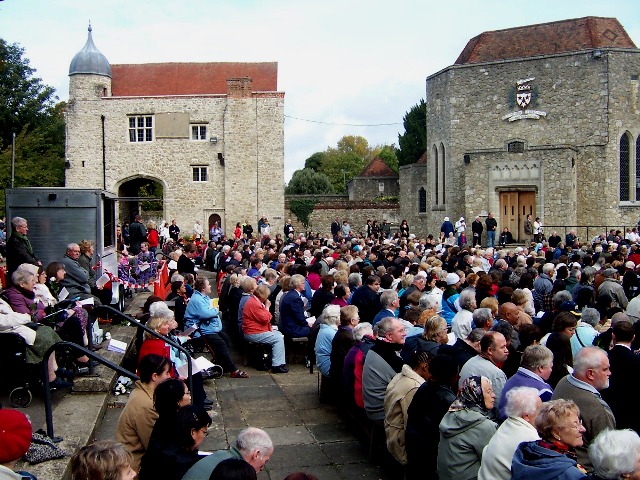 The Priory and the Relic Chapel (named after the relic of St Simon Stock which is permanently preserved at Aylesford) provide a backdrop for the celebration of Mass.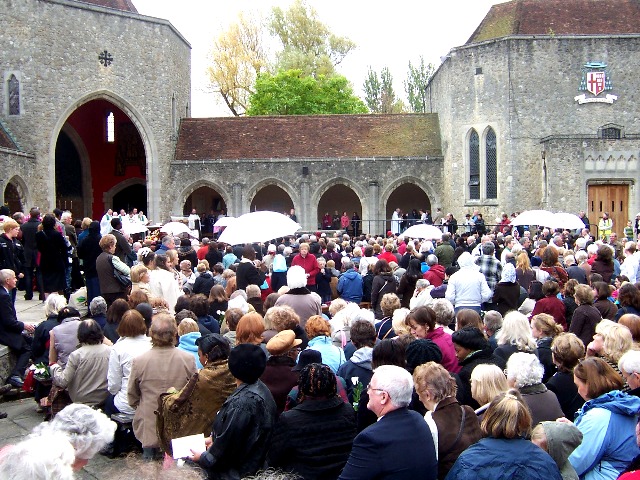 For Communion Ministers were positioned around the Piazza and each was identified by a large white umbrella held by Aylesbury helpers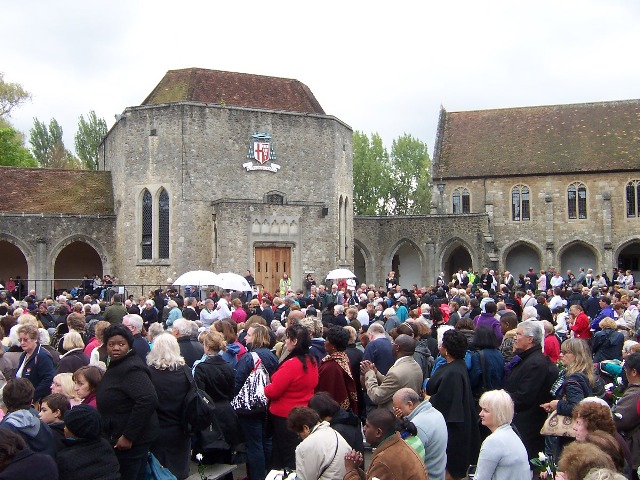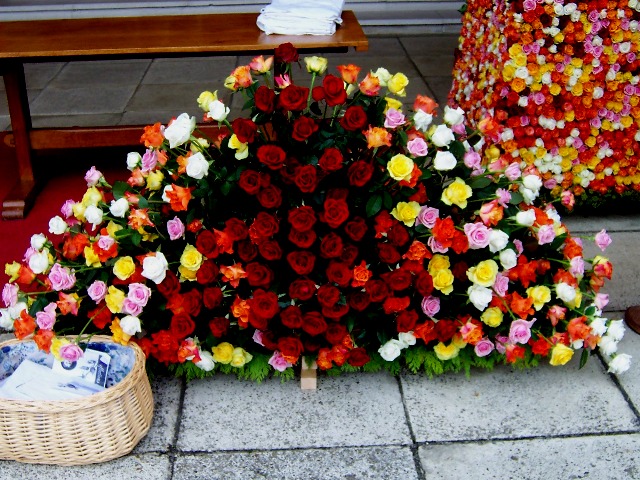 There were several different arrangements of roses for the blessing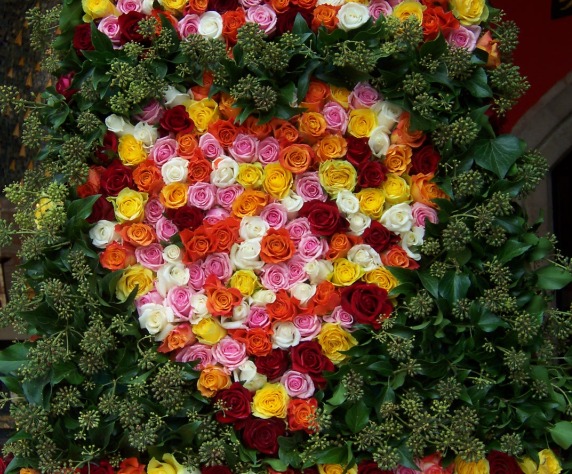 One arrangement was in the shape of a heart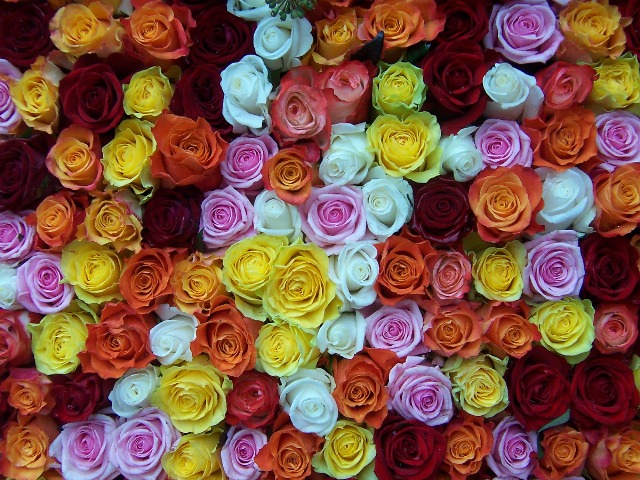 A close up of some of the roses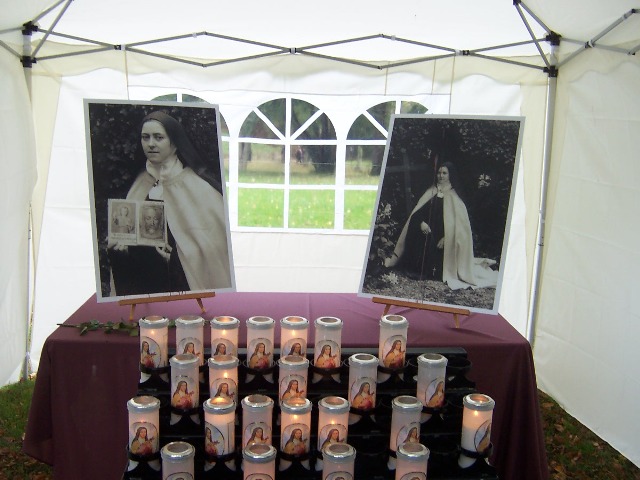 After the blessing of the roses we retraced our footsteps of Friday, approaching the relic via the Rosary Way and passing through a St Therese exhibition where special votive candles were burning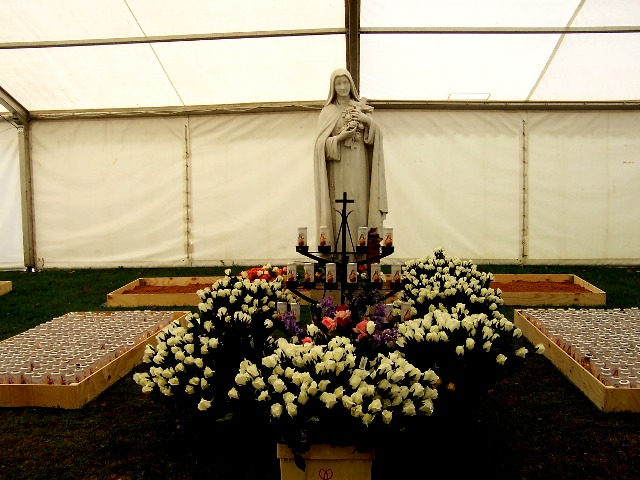 Some of the candles adorned a beautiful Little Flower shrine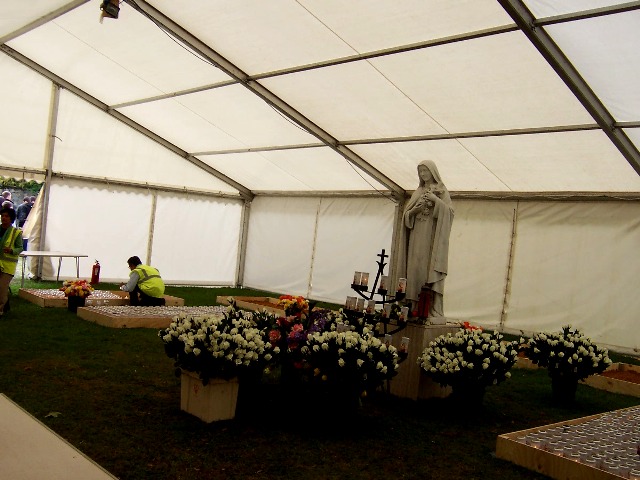 A wider view of the Little Flower shrine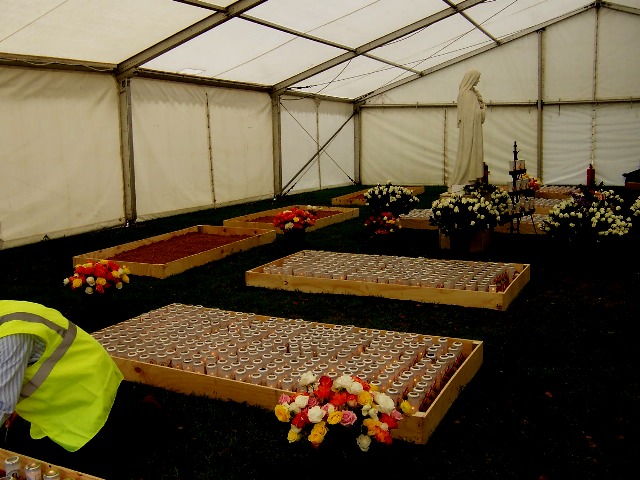 A full view of the large number of candles burning in honour of the Saint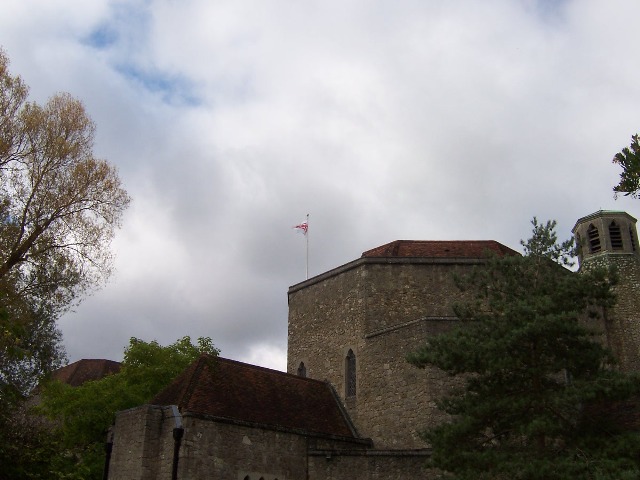 Overlooking the exhibition marquee the flag of St George flew over the Basilica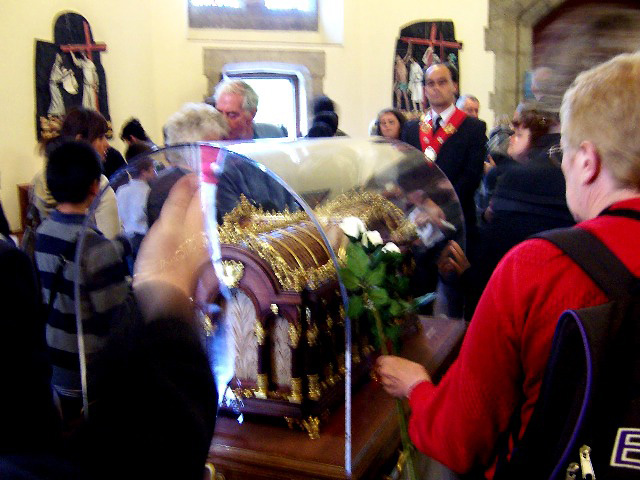 Eventually we arrived at the relic and those who wished were able to touch the casket in it was kept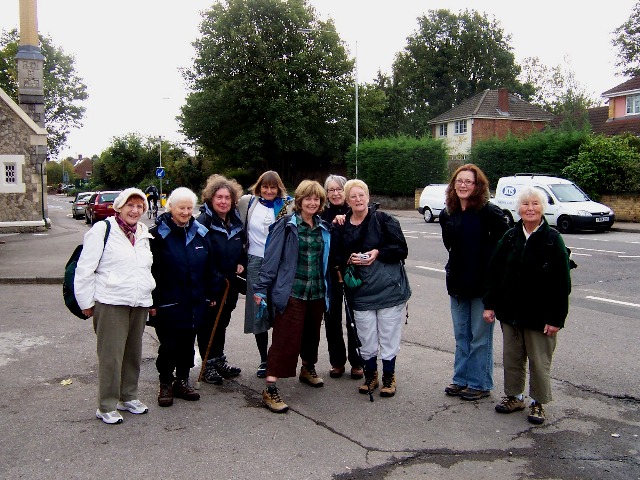 At the station for our return to London the full group was available for a photograph, which I must have taken and note that all of the other walkers were ladies.