In 2001, towards the end of his period as Club President, Fr David Barnes cedlebrated the 25th anniversary of his ordination. During his time at St Mary Moorfields Fr David had revived the contact between the club and St Mary Moorfields which had been lost during a period when St Mary Moorfields was undergoing major changes and sinced then most club social events have been held in the restored hall below the Church in Eldon Street.
On the occasion of his silver jubilee the club made a presentation to Fr David and the photograph below records the occasion.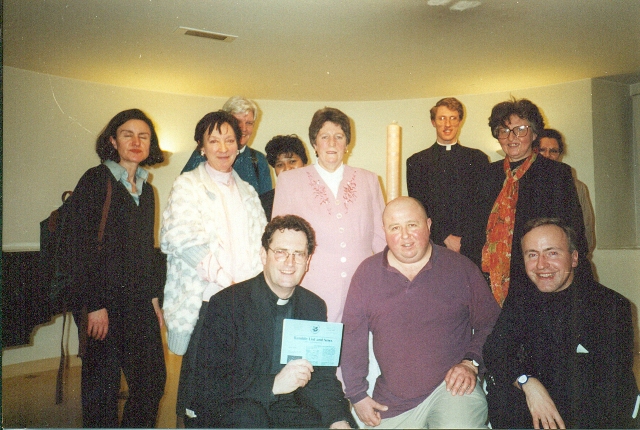 Surrounding Fr David are committee members Maria Darroch (now Mrs Watson), Mary Maxwell, Gillian McLauchlan, Antoinette Connolly, the then Vice President Helen Hunt and Paul Connolly. Fr Philip Miller, son of long standing members, Marion and Geoff is at the back and Chris McNicholas front right.