On Sunday 14 April 2013 Robert Slater led a group of ramblers on an 11 mile walk from Arlesey to Hitchin passing along parts pf the Hicca and the Icknield Ways. Our prolific photographer kindly provided 65 photographs, most of which with captions which are reproduced below.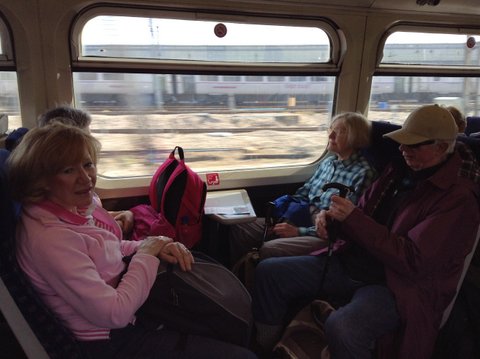 Leaving Kings Cross by train for Arlesey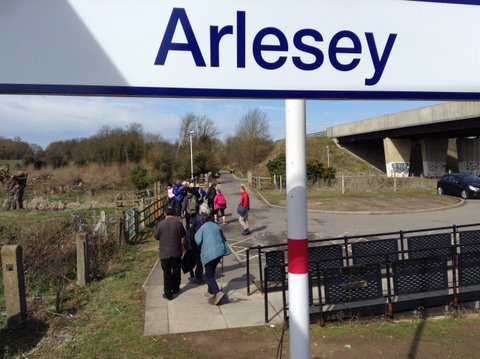 Gathering at the meeting point with Robert.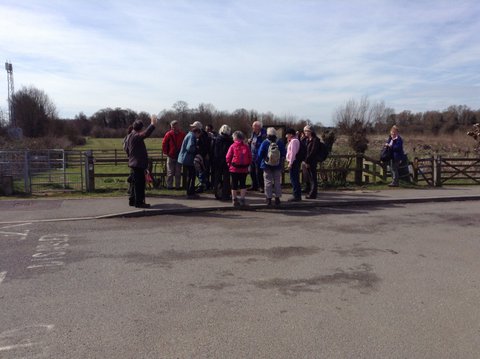 Before walking important business - hands up for food orders at the pub.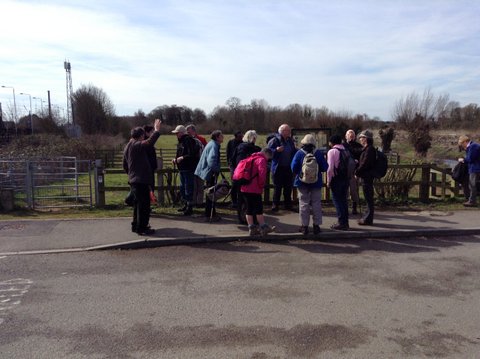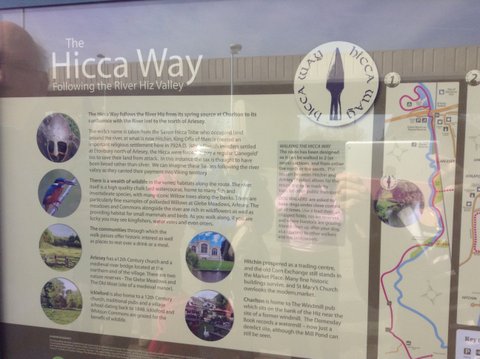 That is the river Hiz, not His!!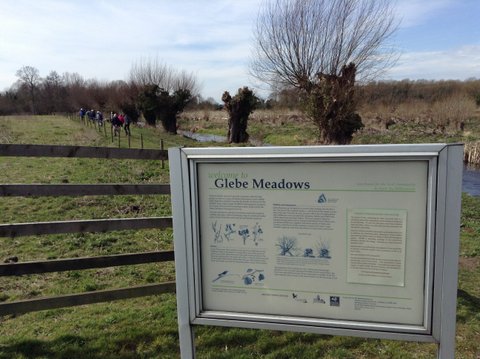 Beautiful meadows and open countryside to cross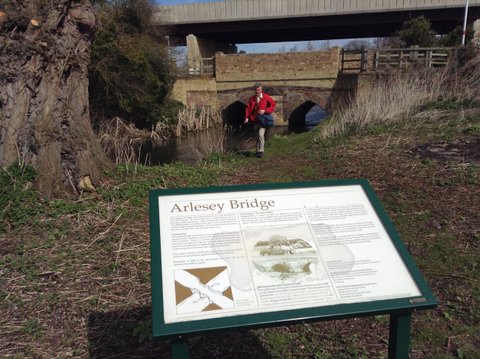 Time to pause and admire the view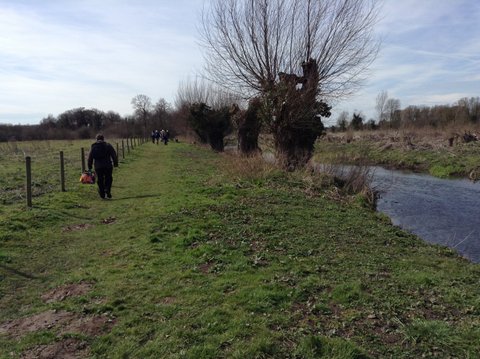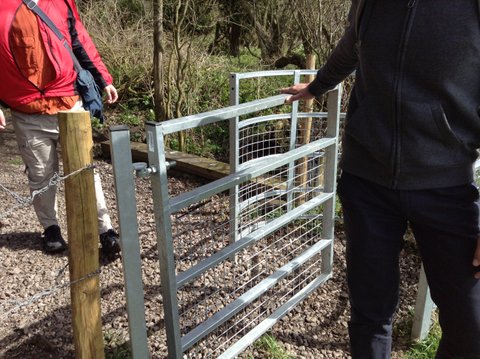 Well maintained paths and gates in one of the most walker friendly counties in England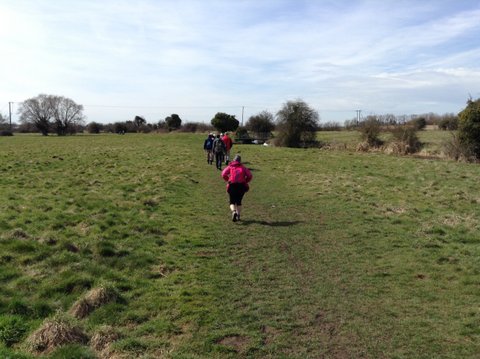 The unfamiliar sun begins to warm the ramblers up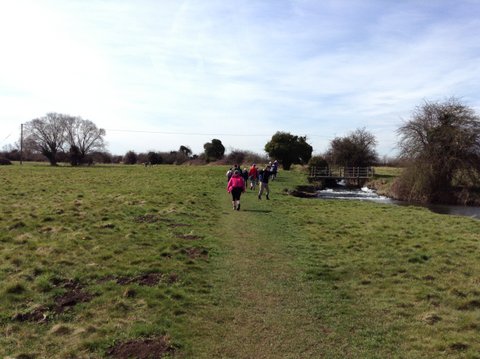 John draws camera's attention to torrents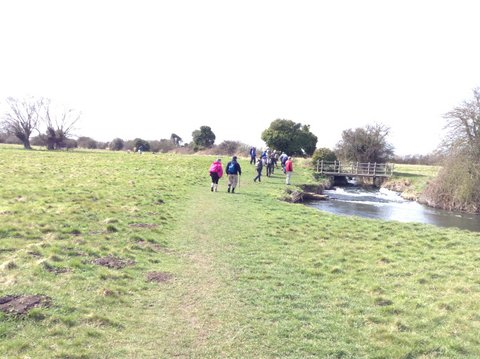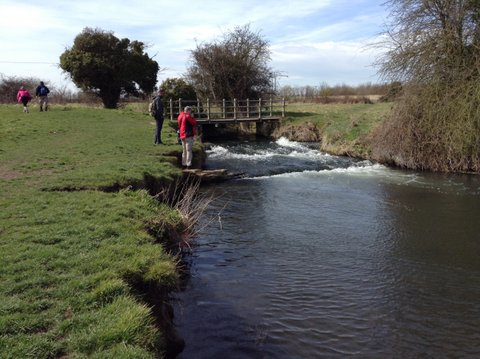 Our intrepid photographer risks a ducking for a good picture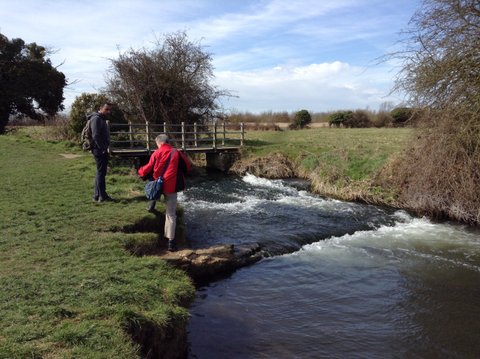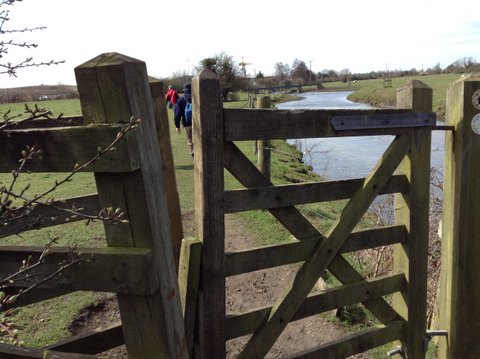 The river meandres along with the ramblers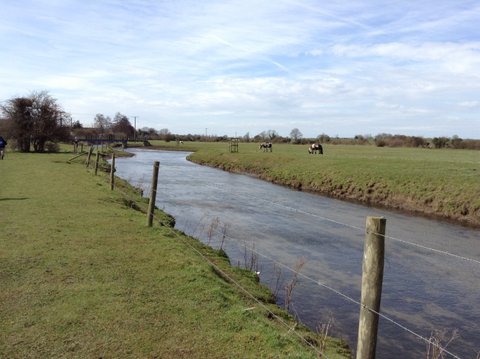 A host of wildlife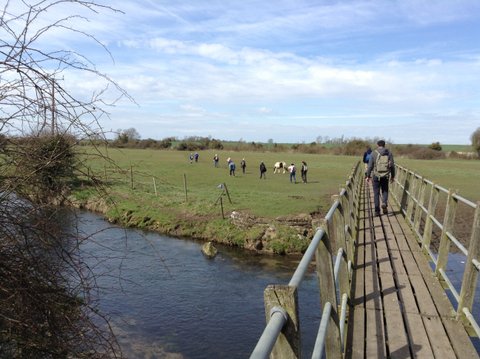 Bridges and fields to cross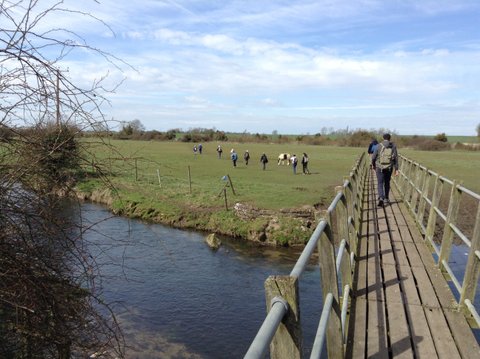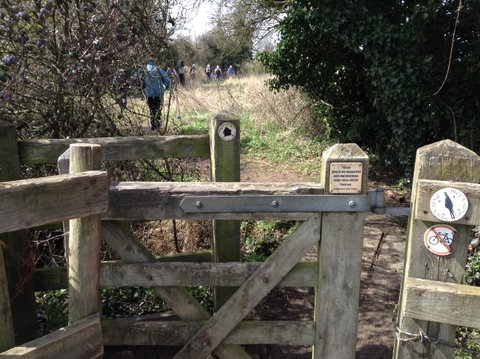 Gates to negotiate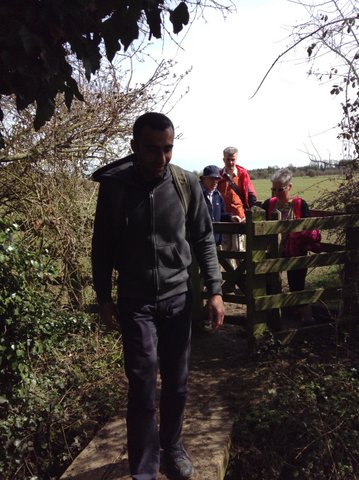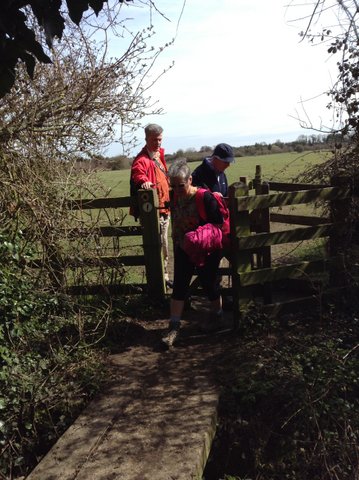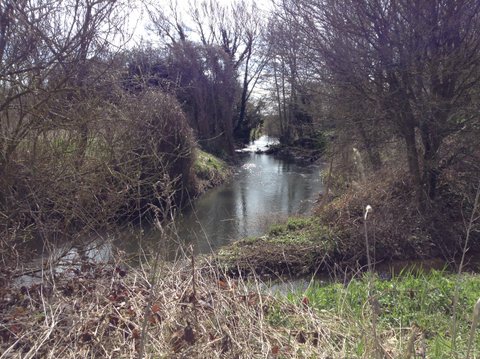 Beautiful vista to the left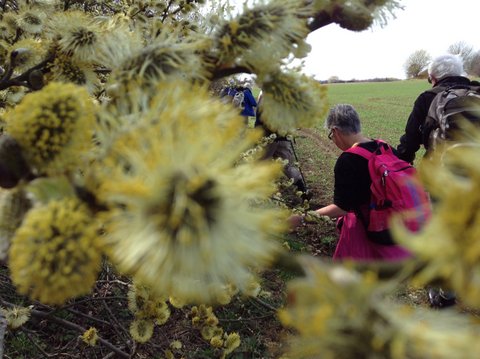 Spring finally breaking through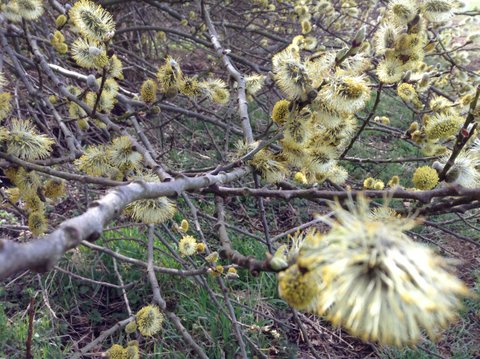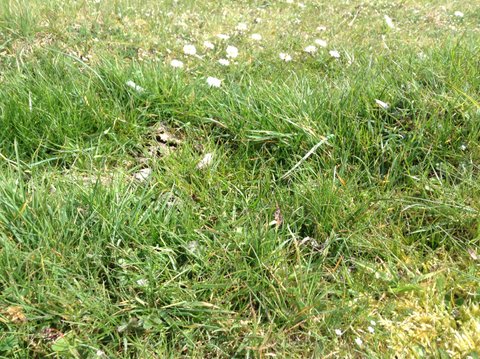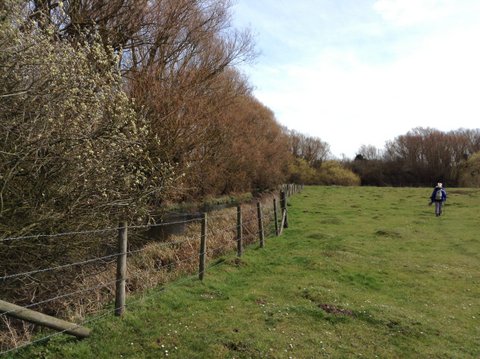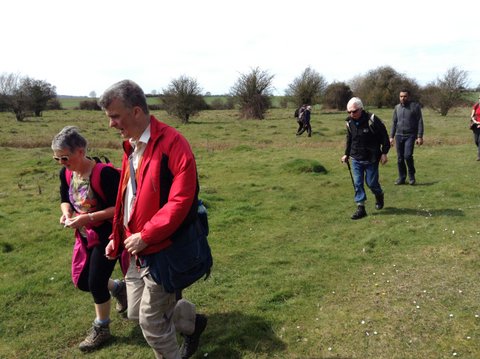 Some chat and some contemplation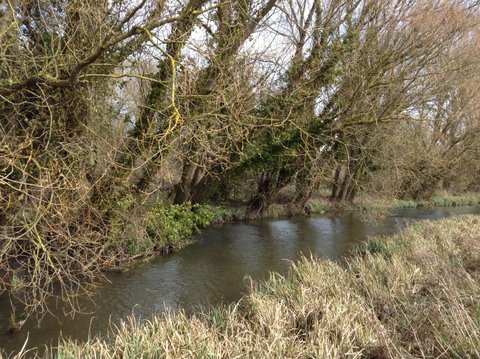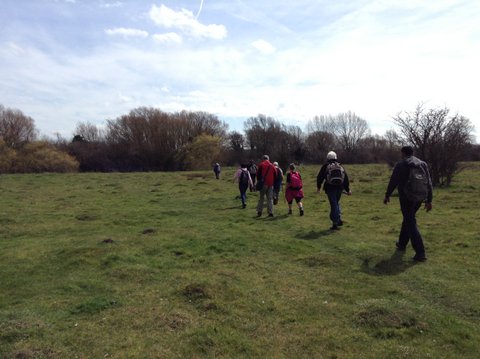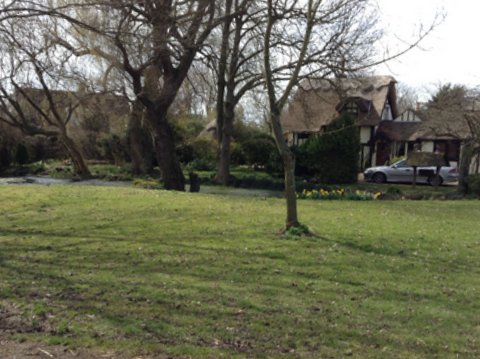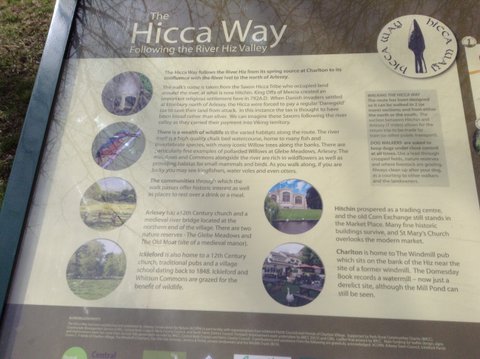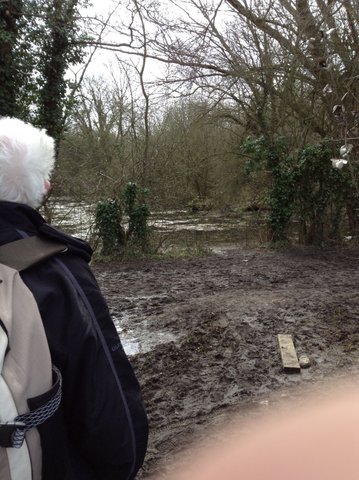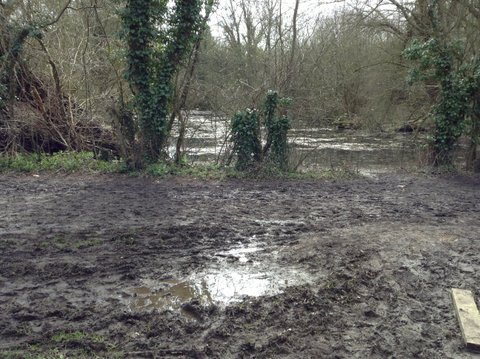 Where is the frog?!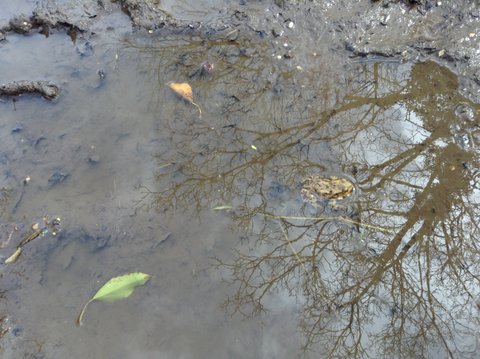 Aha - frog - all alone!!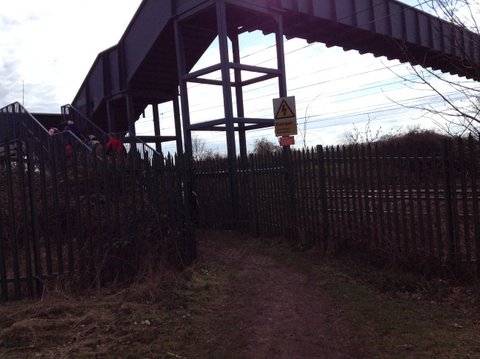 Railway line crossing in safety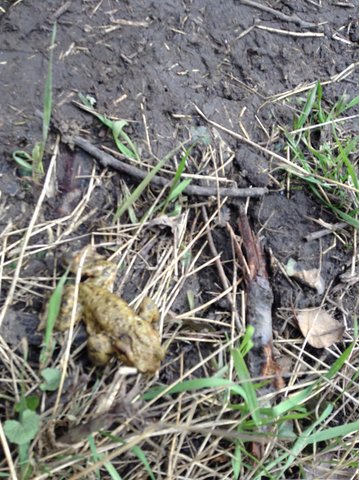 Another frog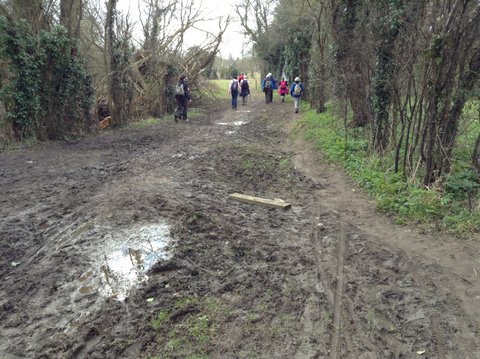 And of course the mandatory muddy paths!!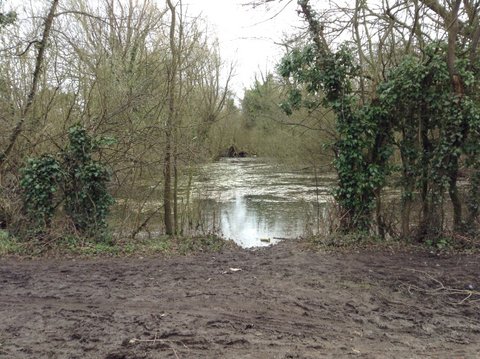 Stunning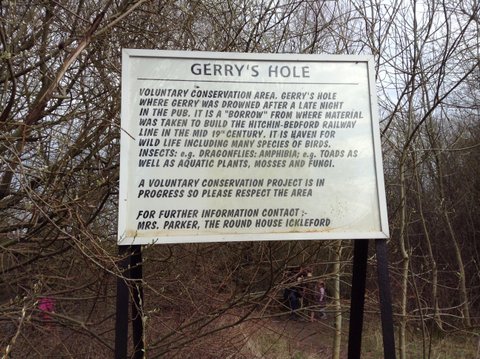 Scene of a tragic incident which has become a sanctuary for wildlife.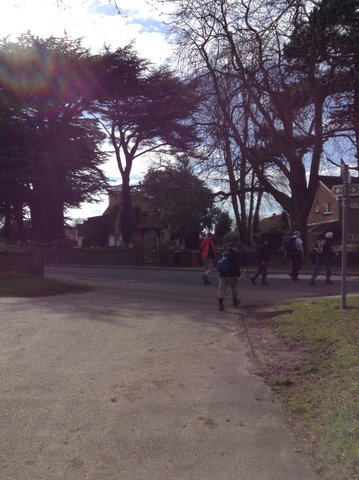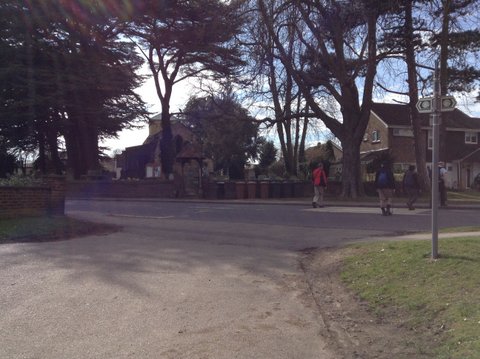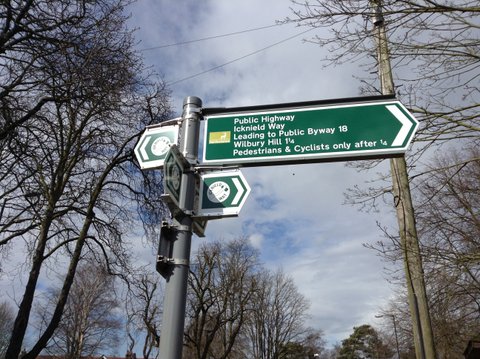 The Icknield Way well signposted in parts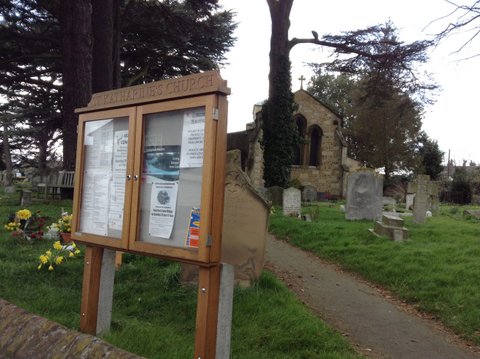 Sadly no time to visit today but logged for a visit another time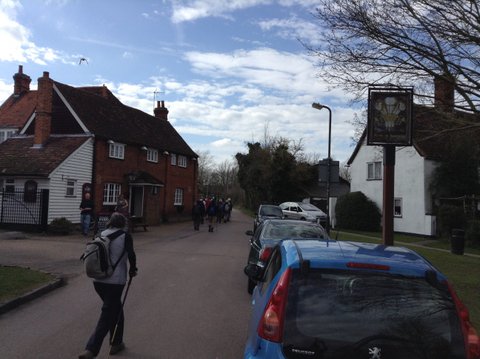 No tea stop at this pub as the group presses on to Hitchin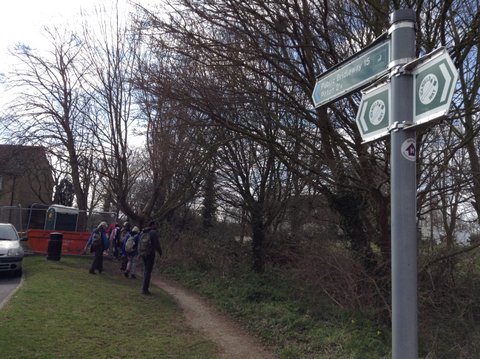 Via Pirton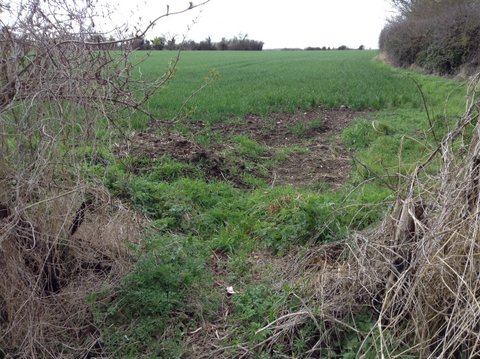 Our future vegetables cover fields in luscious green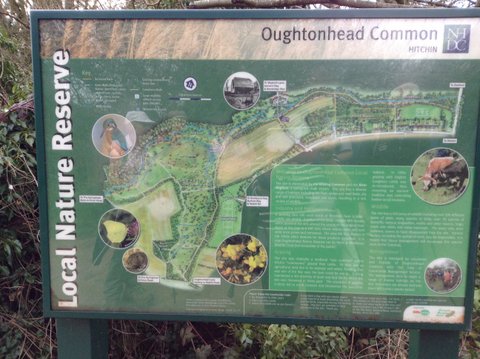 Butterflies sighted can be identified here, as well as English longhorn cattle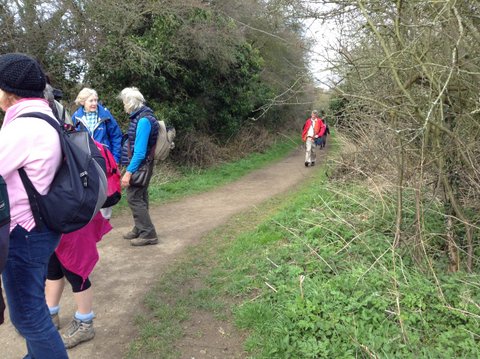 Faster walkers pause to allow for catching up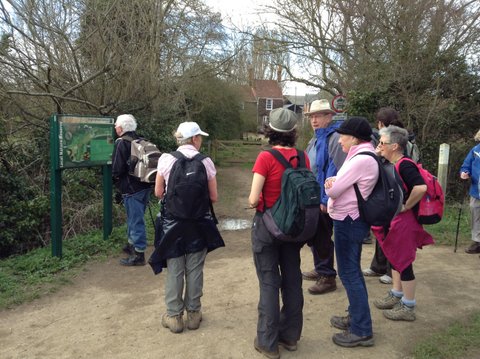 A chat about the historic area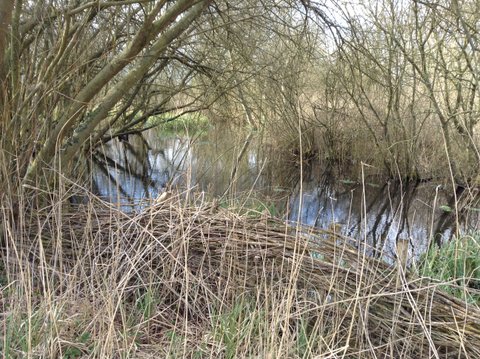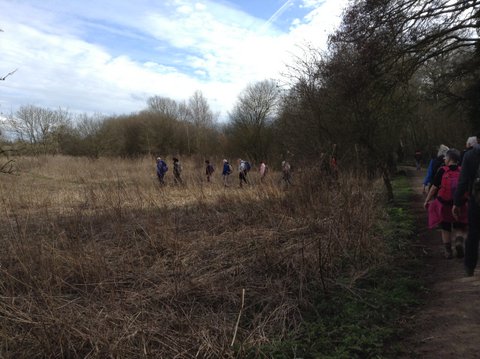 About halfway through afternoon walk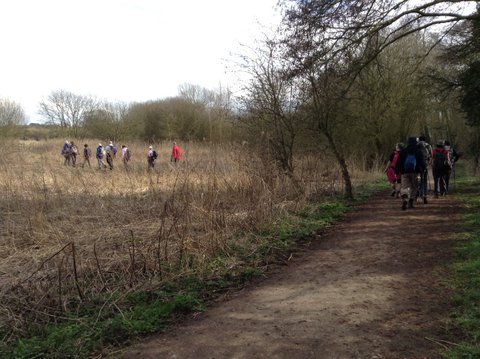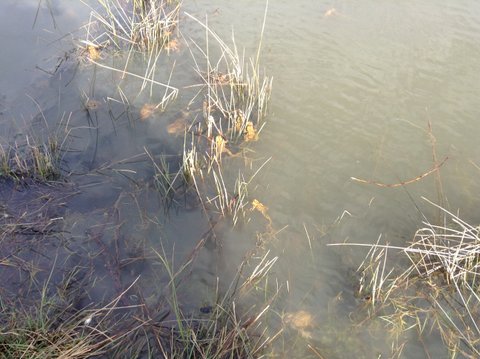 Mating season for frogs?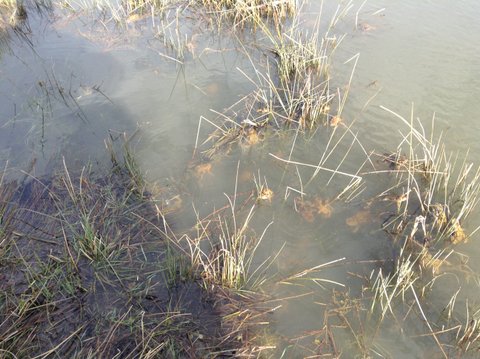 Frogs, frogs, frogs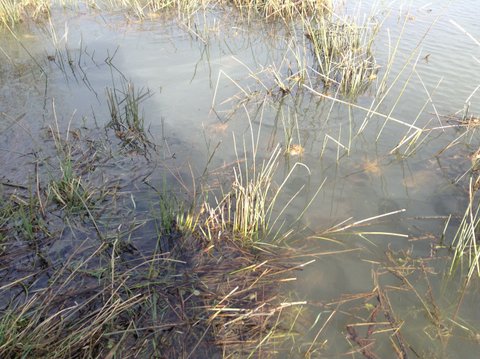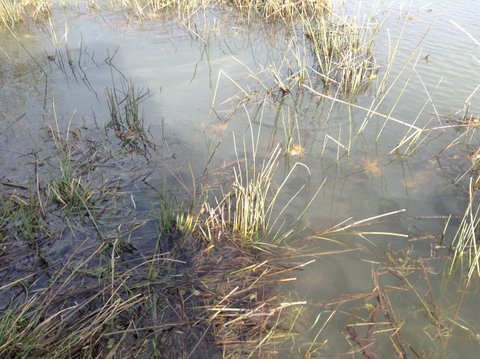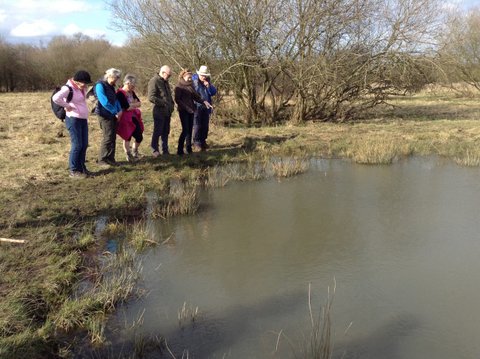 Marvelling at frogs' pond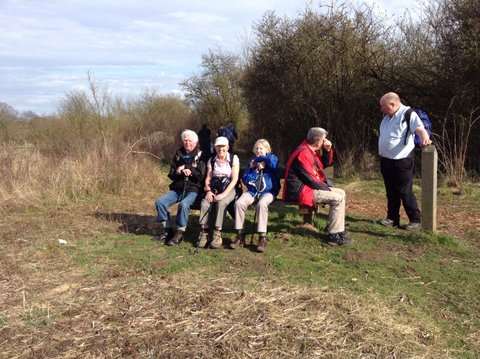 While some take the opportunity of a rest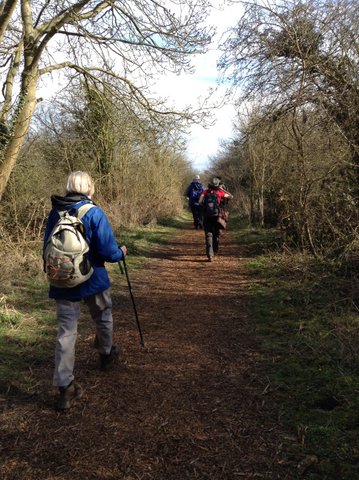 Sunshine and warmth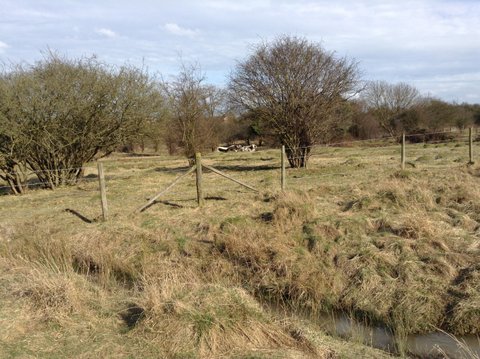 Look carefully to see English longhorn cattle sitting in field
No pics of the lunch stop I'm afraid but it was at the
Gardeners Arms,Letchworth( western boundary of town).Reasonably priced carvery plus selection of vegetarian dishes.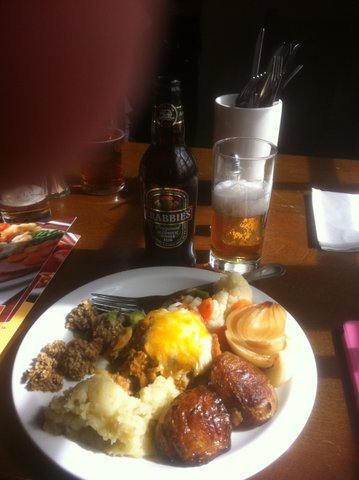 Our photographer enjoyed this specimen!!