On 14 October 2012 Roger and Virginia Yelland led one of their popular walks from Loughton to Theydon Bois. The photos below and the captions below each photograph were kindly provided by Sheila Bravin.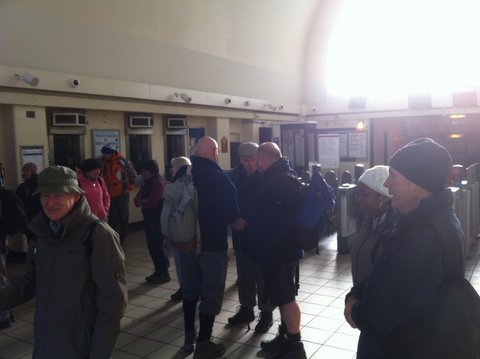 Greetings and Welcome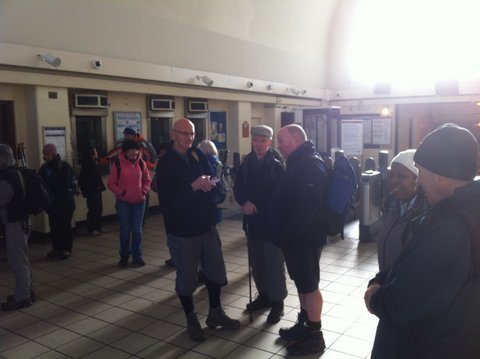 Leader, Roger, notes the number of ramblers.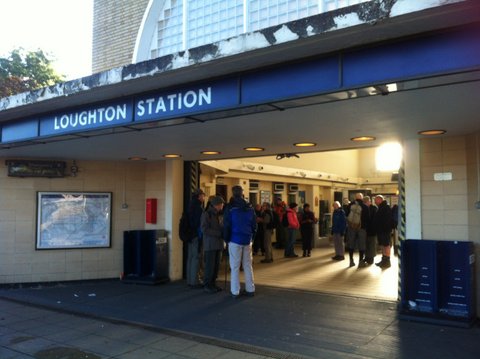 Ramblers keep arriving in anticipation of a good walk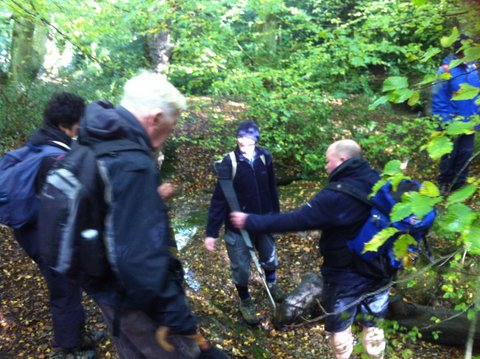 Not very far into the walk assistance was required for a muddy crossing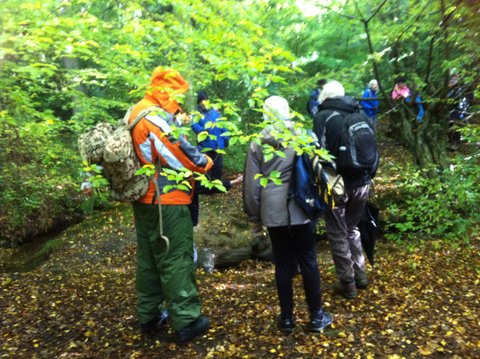 Autumn shows in fallen leaves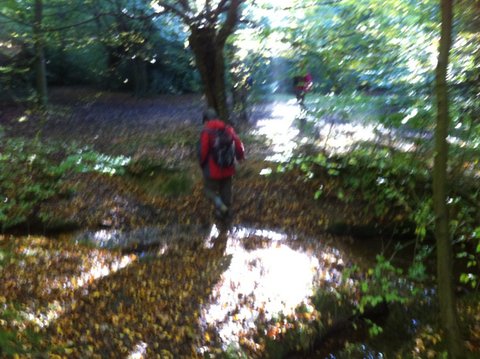 The wet sunny beauty of Epping Forest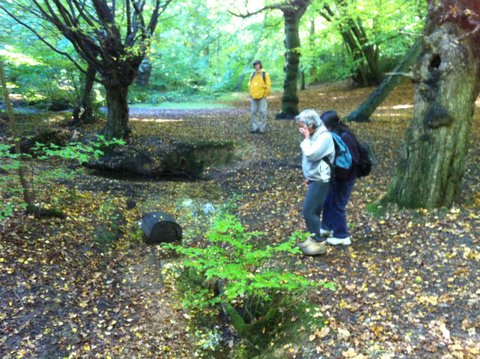 The ramblers take time to stop and stare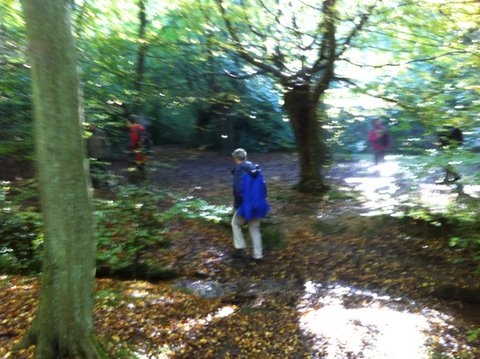 Making their way in still clean clothing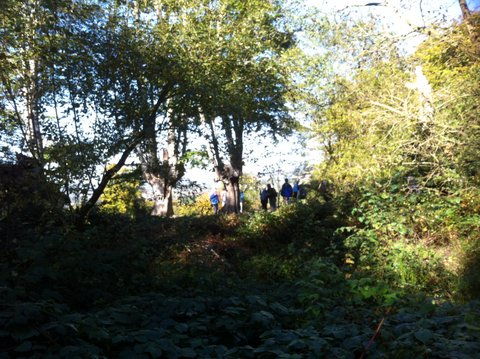 Pause to enjoy a panoramic scene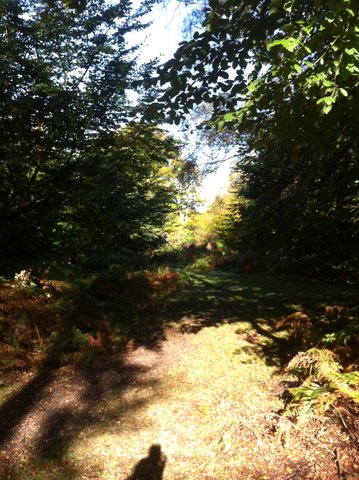 Stunning forest scenes. Hard to believe it is so near London and busy noisy roads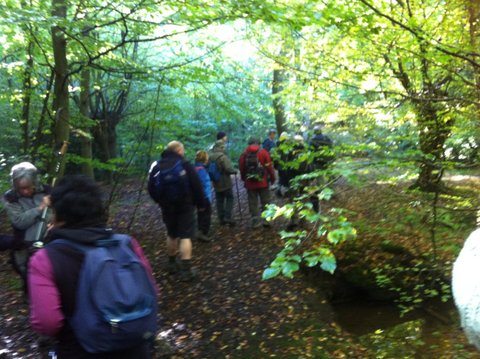 Each deep in their own thoughts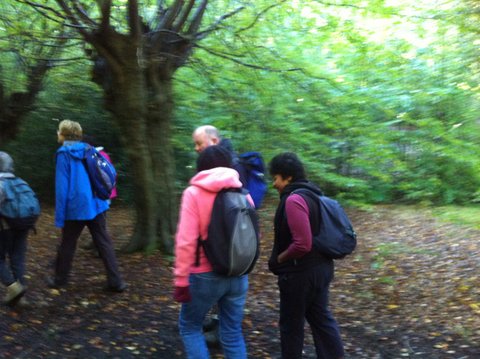 The pleasant morning walk continues and our photographer gets a rare shot of Mr and Mrs Connolly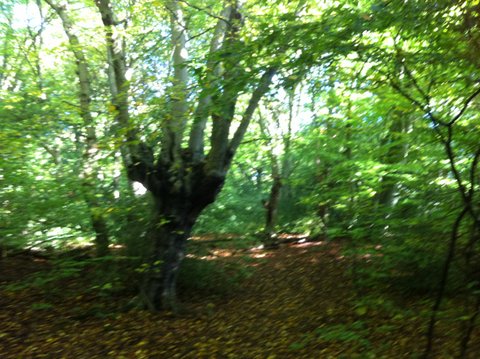 Amid the russett autumn colours some some green leaves linger on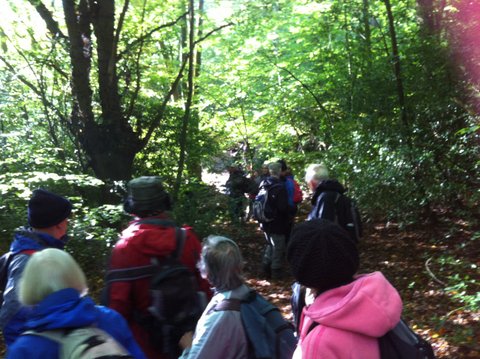 A compassionate leader waits for the ramblers to catch up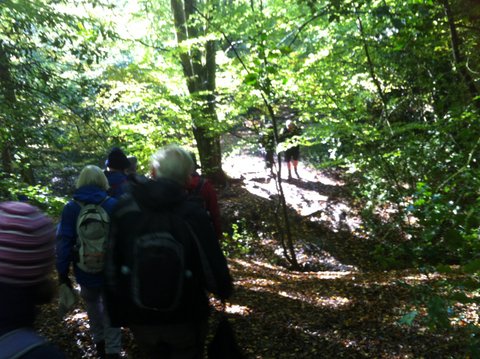 Another muddy crossing to cross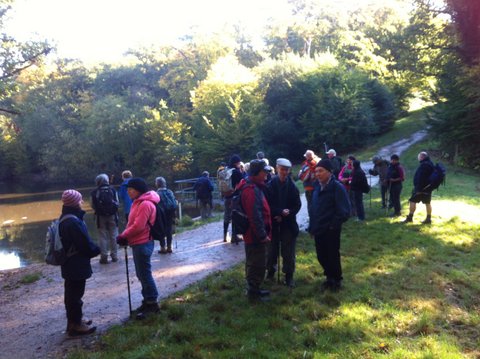 Time to pause and enjoy the forest, lake, trees and companionship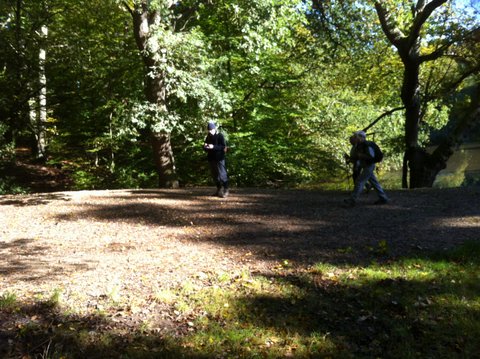 The sunny glades are warmer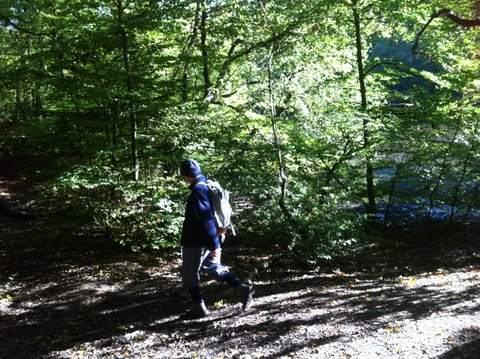 Roger leads the way on another footpath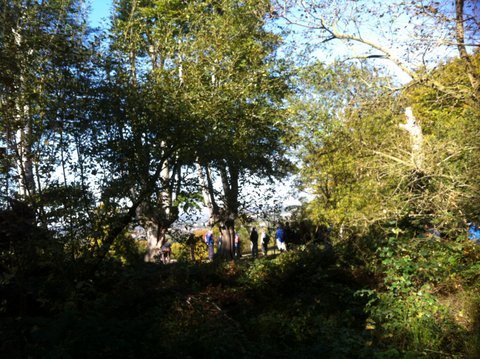 The walkers are staggered as each one's pace varies.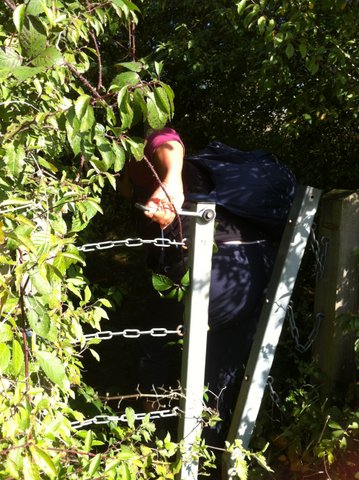 Some stiles are catching as they snap shut behind you.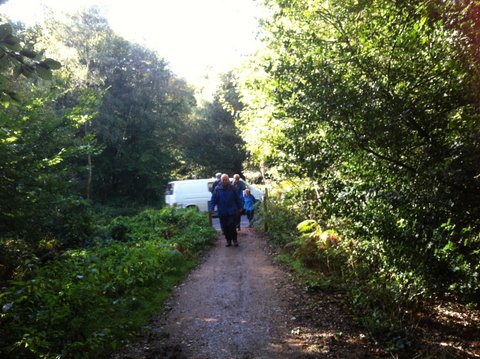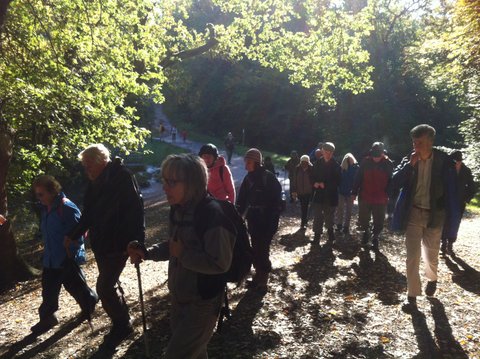 The group, large by recent standards meanders along.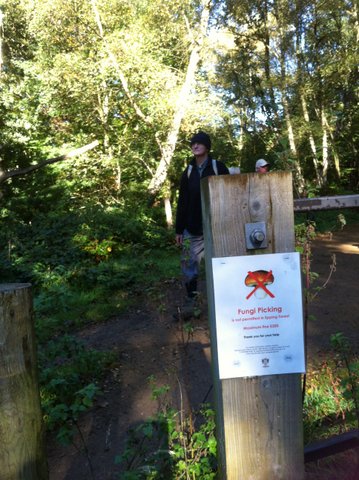 Some mushrooms may be poisonous!!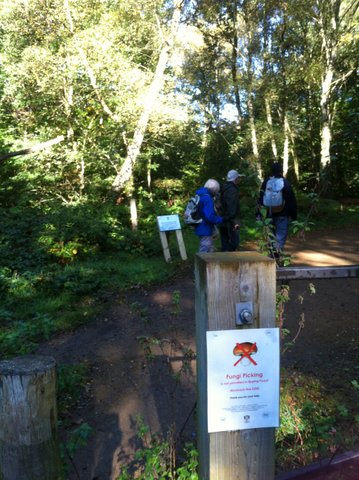 Another pleasant footpath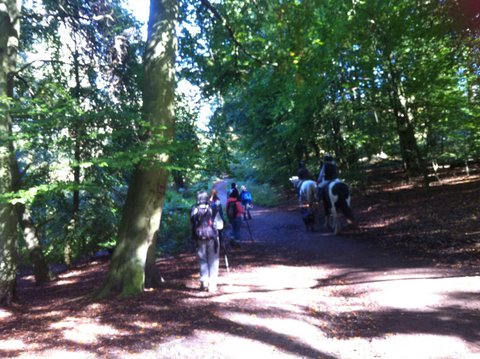 Walkers and horse riders share this way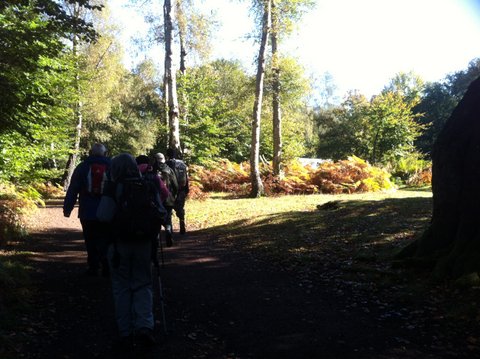 Autumn colours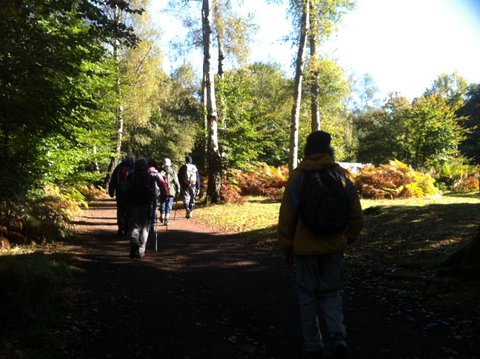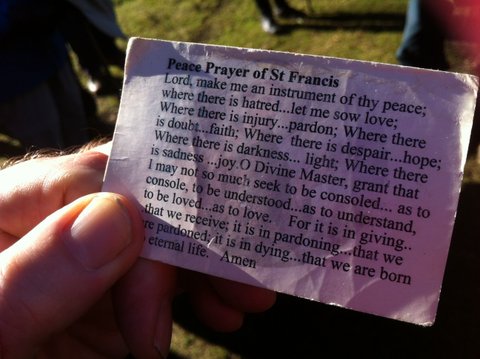 The peace prayer of St Francis - printed on the back of each membership card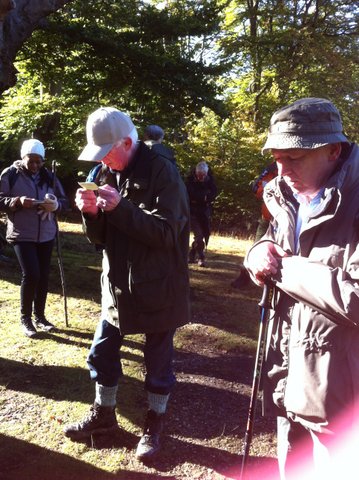 Prayerful attention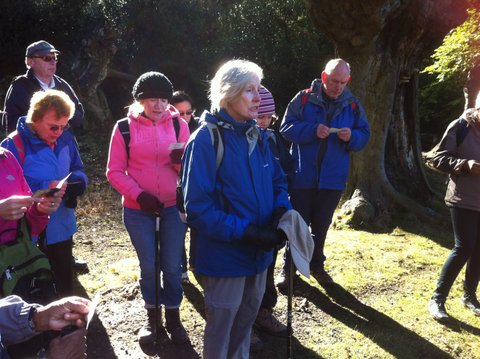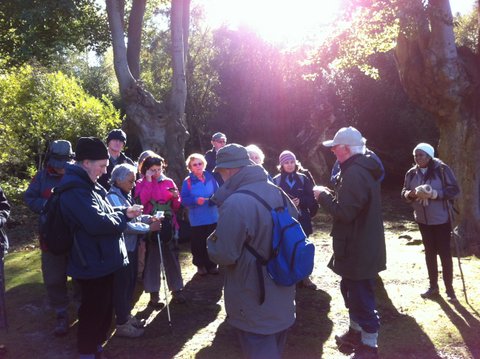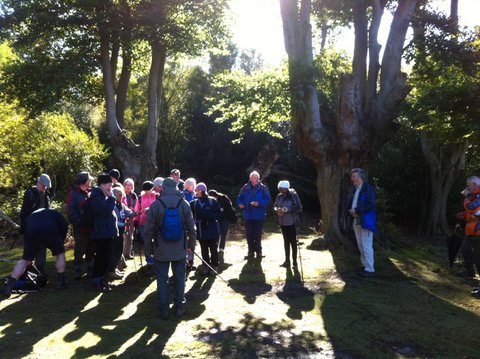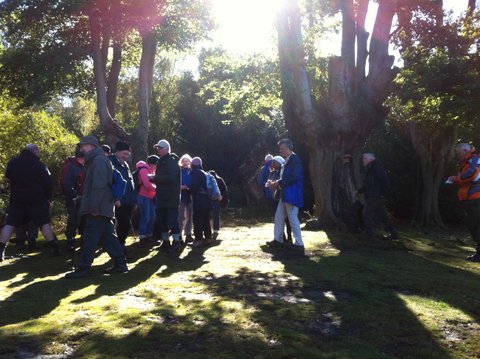 Pause for prayer over the group returns to the path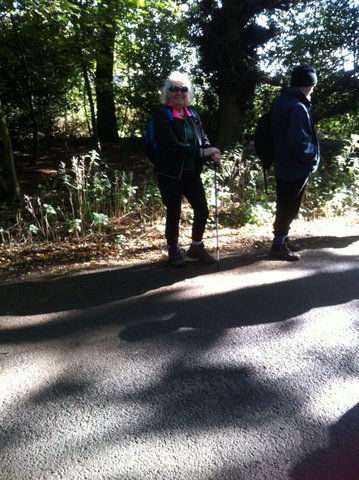 Our photographer, wearing shades takes a spell on the other side of the camera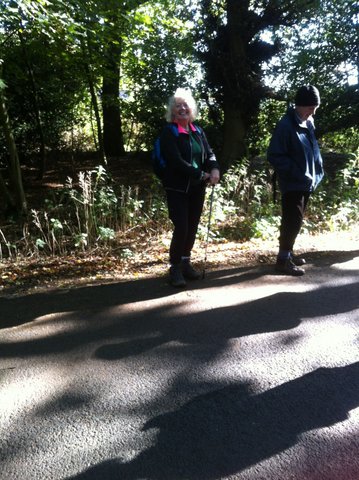 And now a halo of sunshine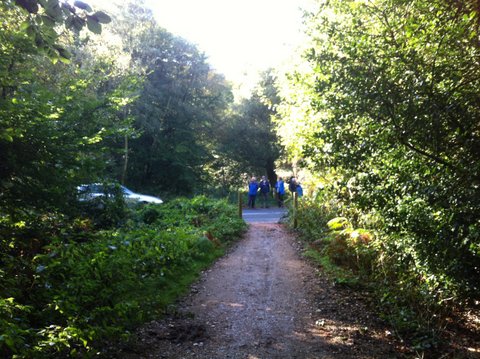 Hard to do a walk without some road crossing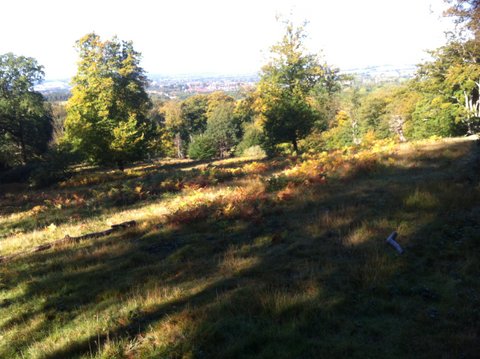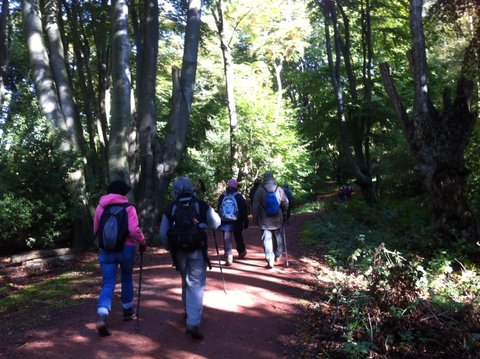 The ramblers among the large forest trees on well trodden path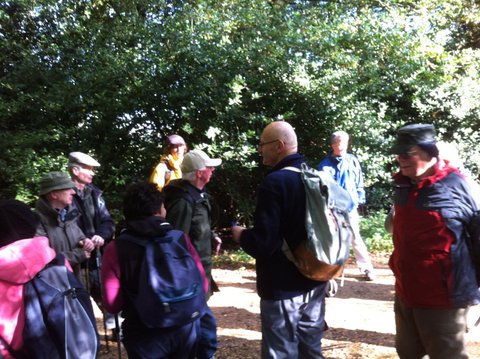 Some discussion regarding lunch stops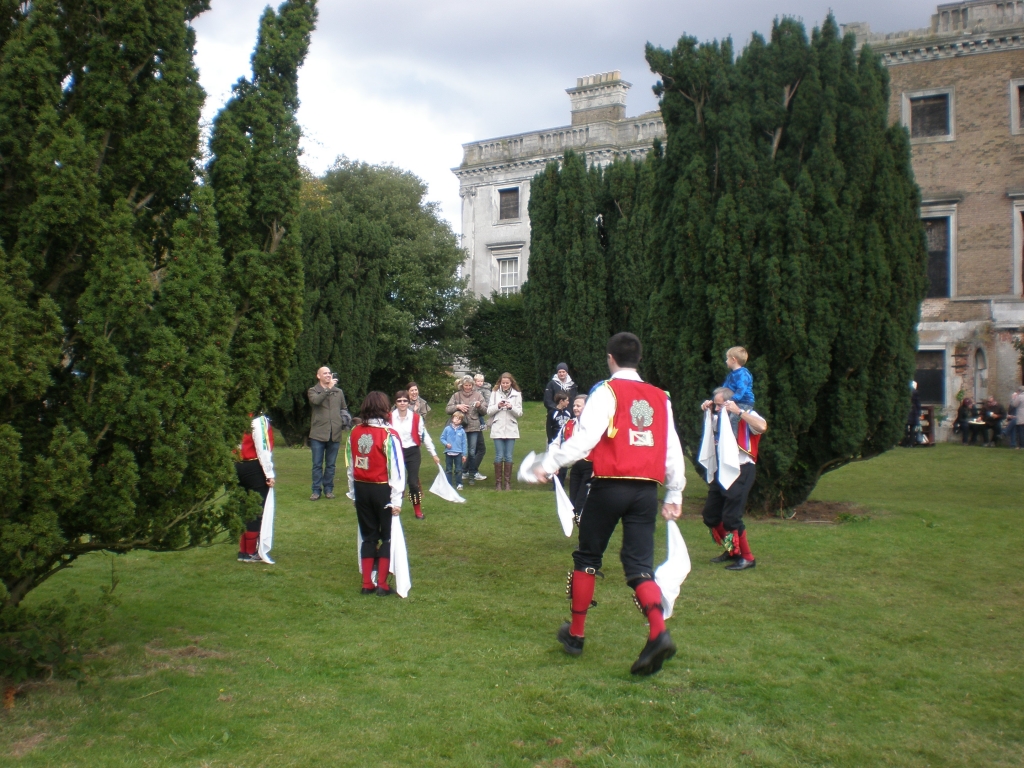 Those who went to Copped Hall were treated to an unseasonal display of Morris
dancing. Not sure if our Maurice joined in!!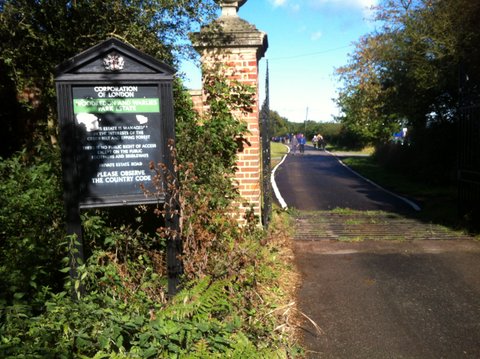 The Woodredon and Warlies Park Estate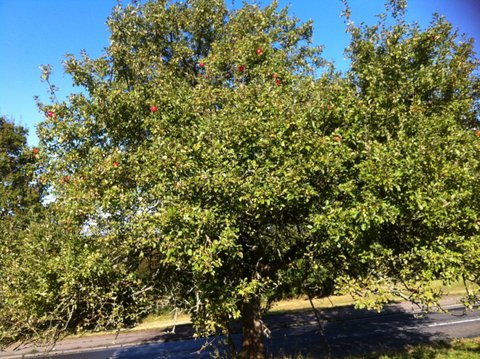 The first apple tree spotted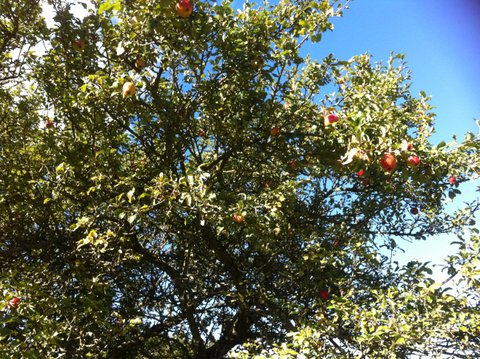 Praying now for a windfall!!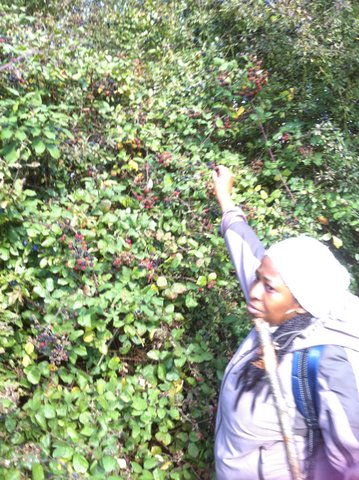 Always time for berries before lunch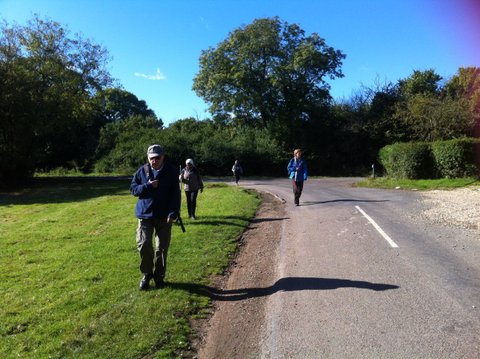 Now to catch up with the main party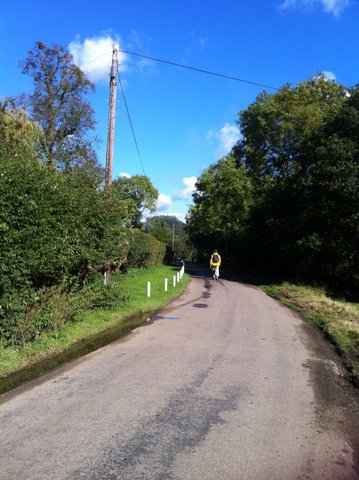 But where are they?!!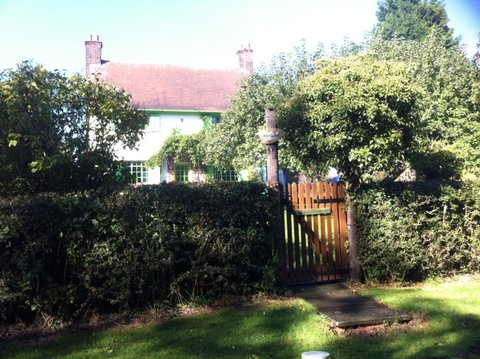 Lovely cottages in Epping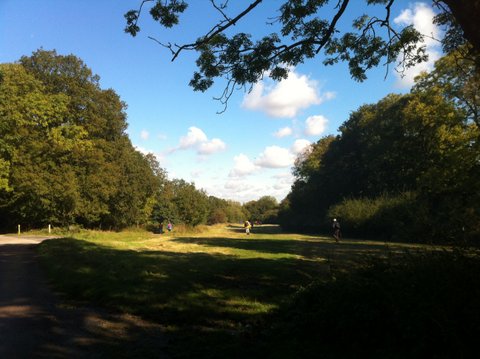 The main party barely within camera shot.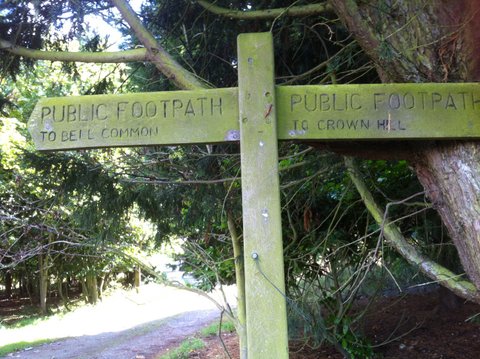 Another road to cross and another path to take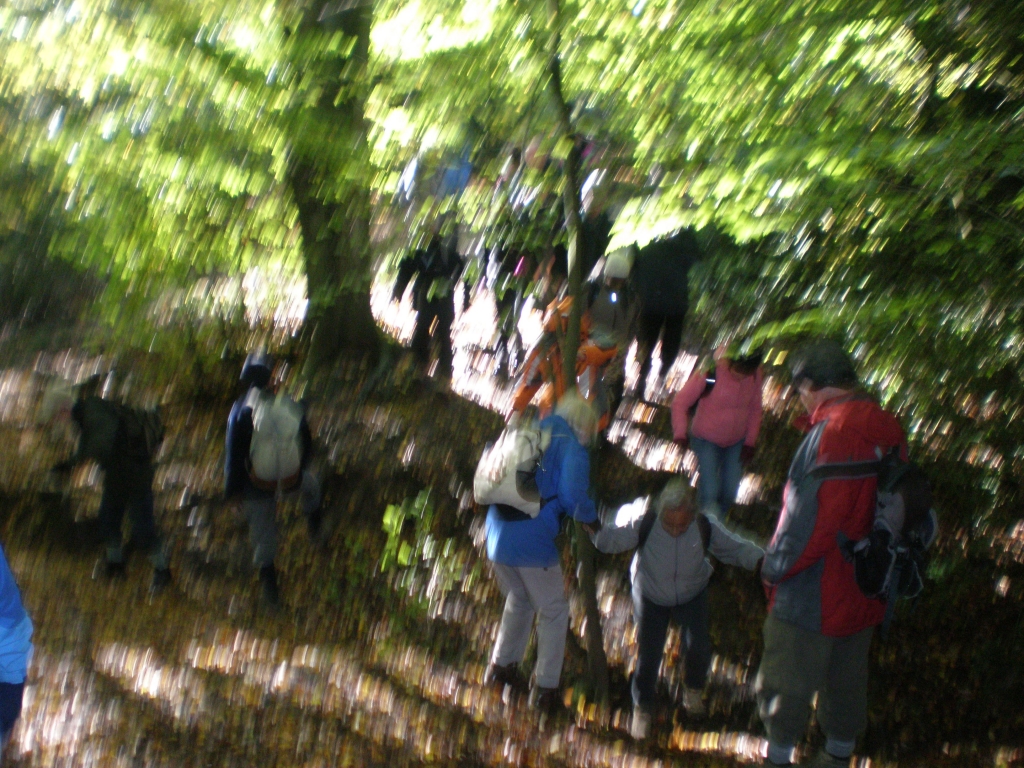 The two photographs above and below were taken by Robert. I may be able to correct the blurry ones later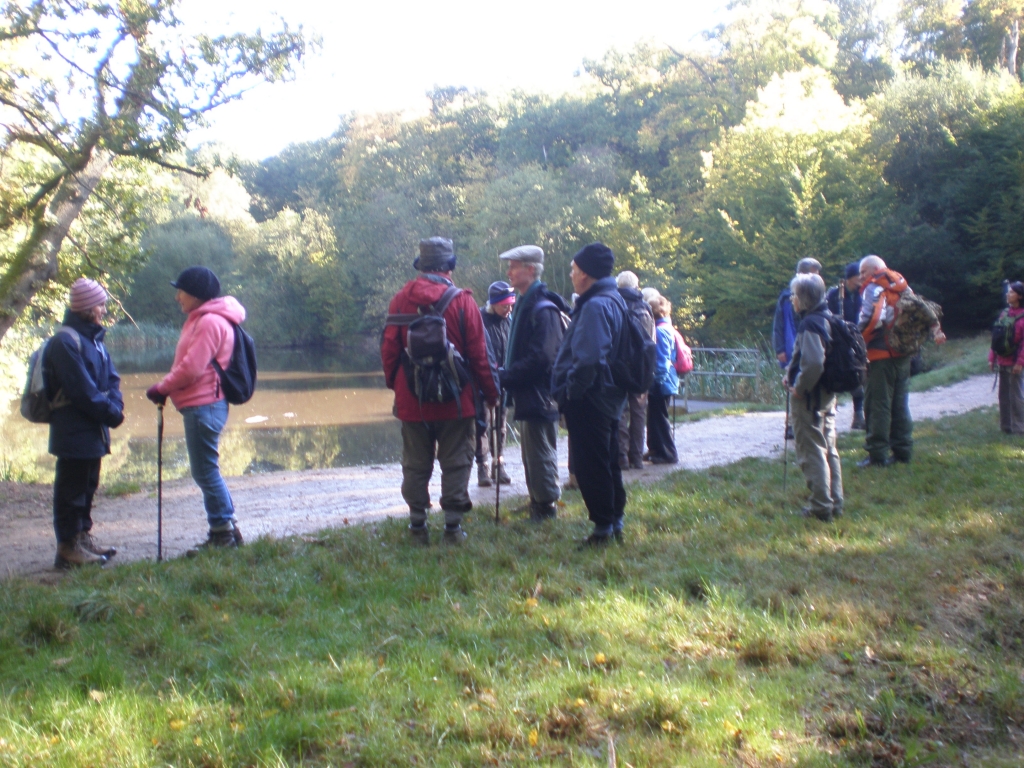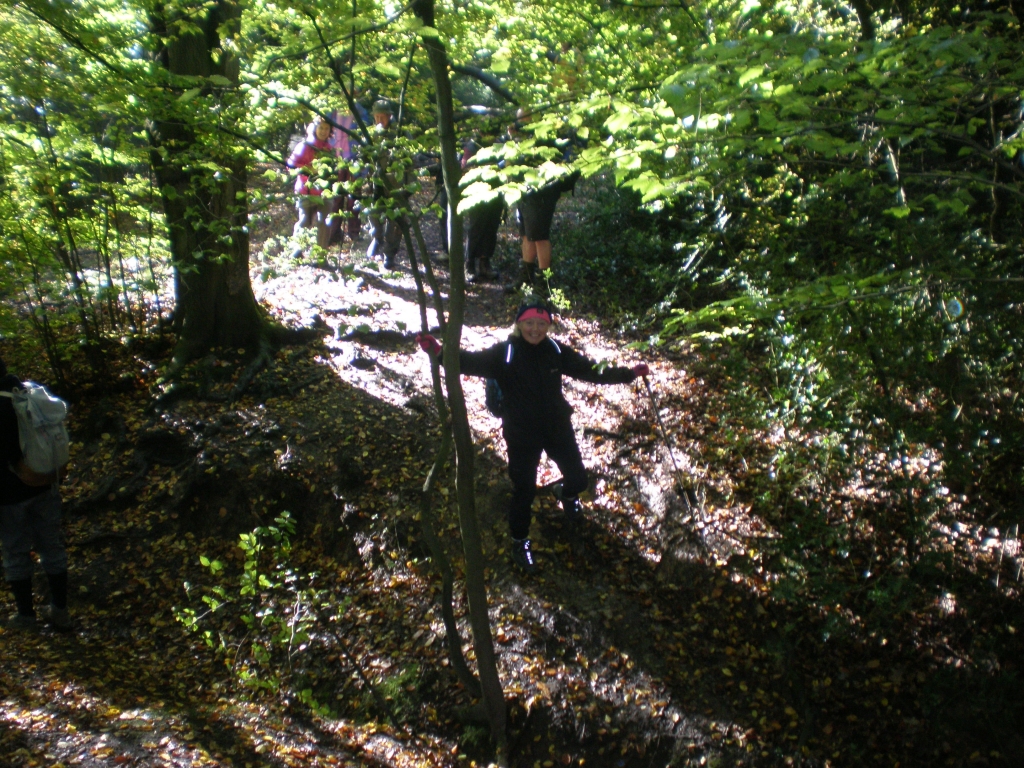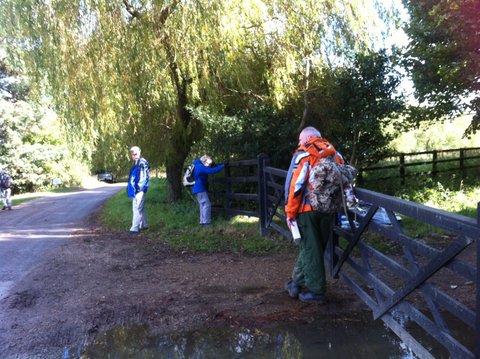 And another pause to let the group catch up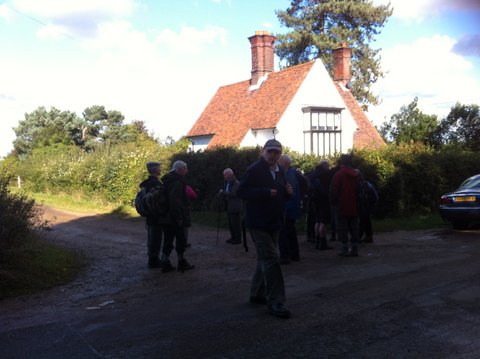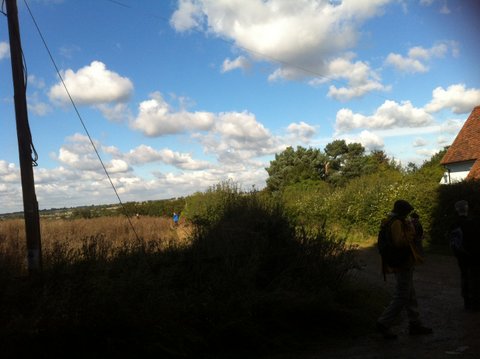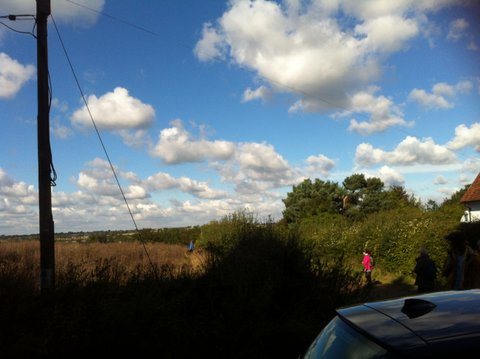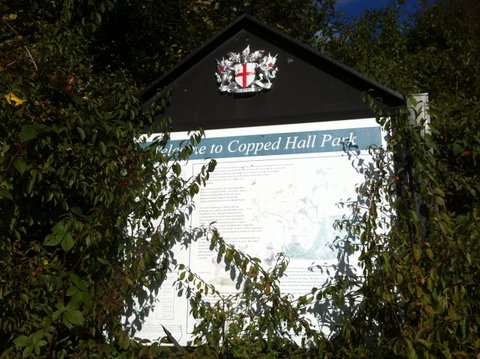 Entering copped Hall Park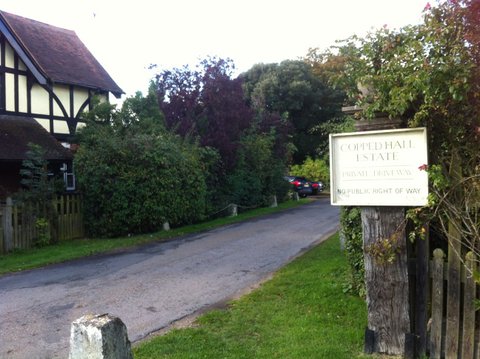 Copped Hall Estate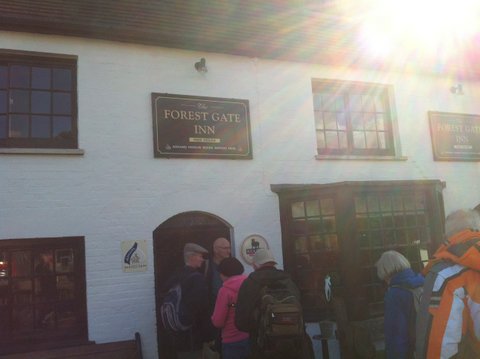 And so to the welcome lunch stop, a little later than expected