In 2006 I received mainly individual photographs of rambles so have decided to have a single page for the year which you can scroll down to see the photographs.
The Good Friday walks returned to Worth Abbey after a year's absence. The short walk from Three Bridges with lunch at the Cowdray Arms was led by Anne Dunne and the longer walk with lunch at the White Hart, West Hoathly by Tony Finnegan. After the service some members went to look at the decorative gardens. The photograph below is a selection of those who did the long and the short walks.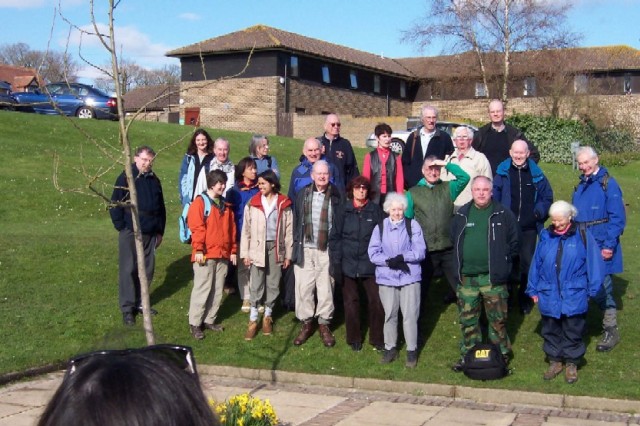 In May Marie Tisi organised a holiday in Conwy, North Wales. attended by former members who have kept in touch with one another and some who are still active in the club. On the right of the page are the names of those in the above photograph.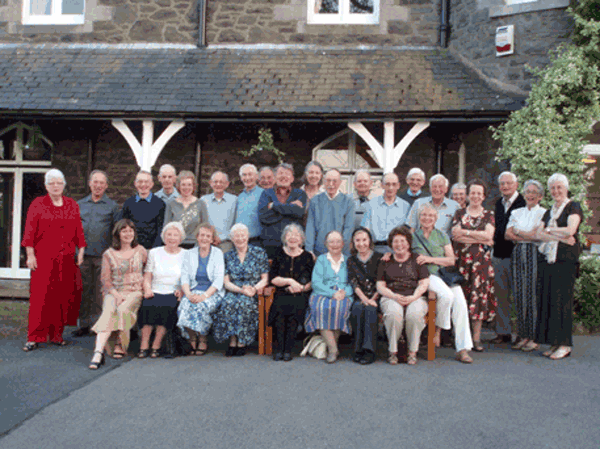 Following are the names of those in it:
Standing: Marie Tisi, Keith Marshall, Tony Chainey, John Harris, Gayle Gill, David Gill, PhilipEvans, Alf Tisi, Michael Adams, Mary Adams, Pat Shanahan (Since deceased R. I. P.), Mike Hoffman (Since deceased R. I. P.), Roy Oldfield, Arthur Holland, Anne Fraser, John Rowe (Since deceased R. I. P.), Esther Harris, Jean ? Derwin.
Seated: Carol Anley, Nora McCarthy, Marie Chainey, Joan Blandino, Kathleen Malley, Mary Walsh, Claire Philips (Since deceased R. I. P.), Jean Horan, June Rowe
I wasn't on the walk myself but the above photograph, kindly supplied by Robert
Slater records a famous incident when Maurice Hickman was prevailed upon to
push an abandoned supermarket trolley around on a ramble!!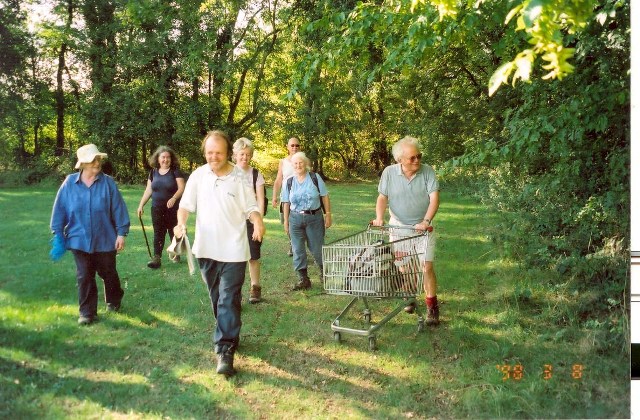 On 11 June Robert Slater led a delightful walk which included a footpath through
the grounds of Woburn Abbey. Below is the Group who accompanied him,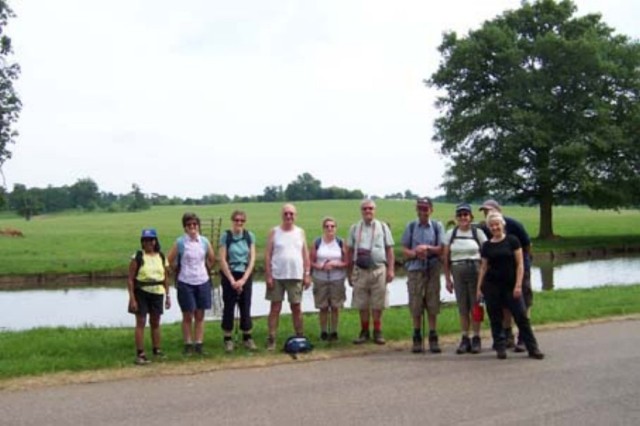 And we got some pretty close up views of the world famous Woburn Deer herd.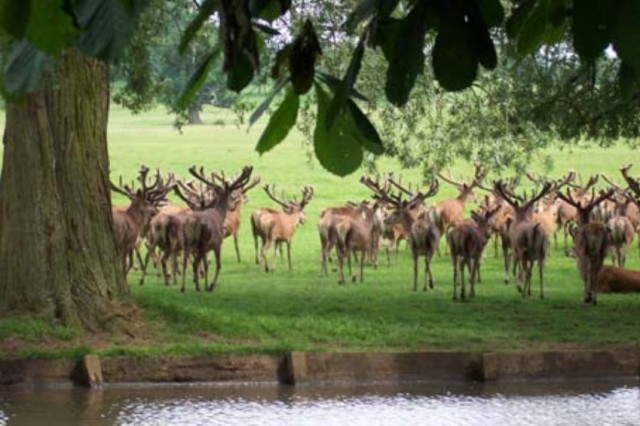 On 2 July we had a walk on which prospective new ramble leaders could pick up tips on map reading. Paul Connolly arranged the lunch stop at the White Hart at Margaretting Tye which served up excellent food and, of course, beer.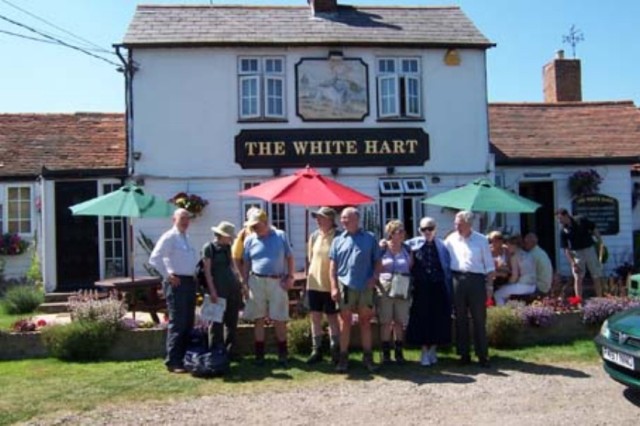 We posed again in front of Hylands House as we approached Chelmsford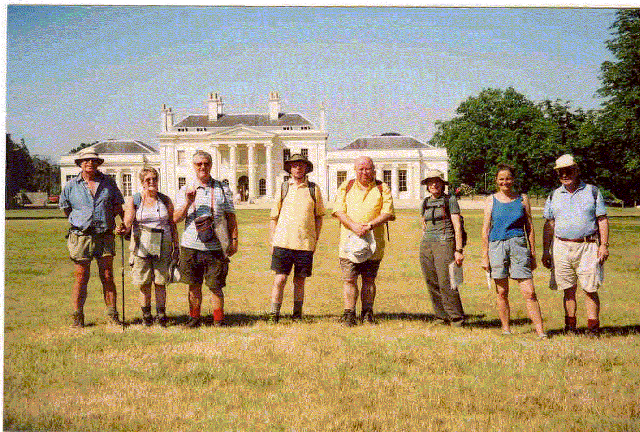 At the end of the map reading ramble we had an excellent "tea stop" close to the Essex County Cricket Ground in Chelmsford.