On 12 September 2004 when Phil Evans was still in good form for leading walks he led one of our favourite walks from Welwyn Garden City with the lunch stop at the Elephant and Castle Pub in Amwell. I was learning how to use muy newly acquired digital camera and took some photographs of the ramble.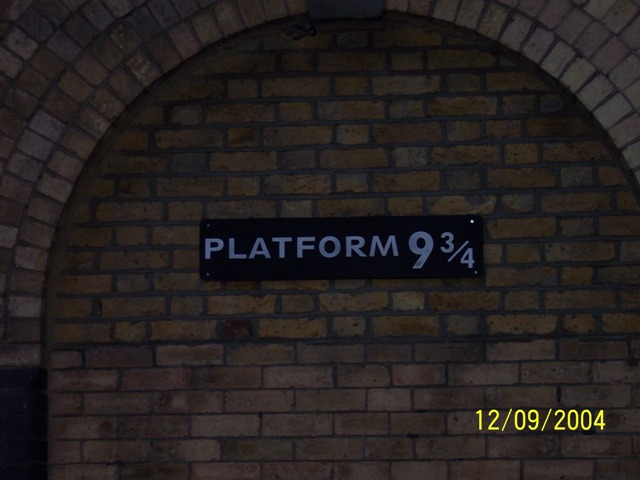 Before getting our train from Kings Cross I took this photograph of the famous platform nine and three quarters sign which was then in its old position before the later modernisation od Kings Cross.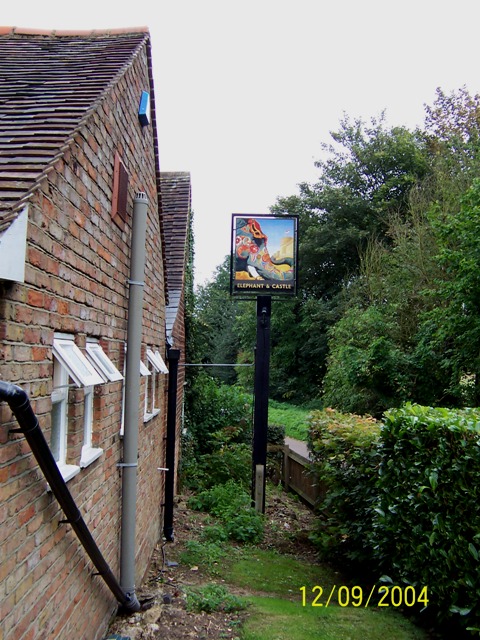 We arrived at the Elephant and Castle in good time for lunch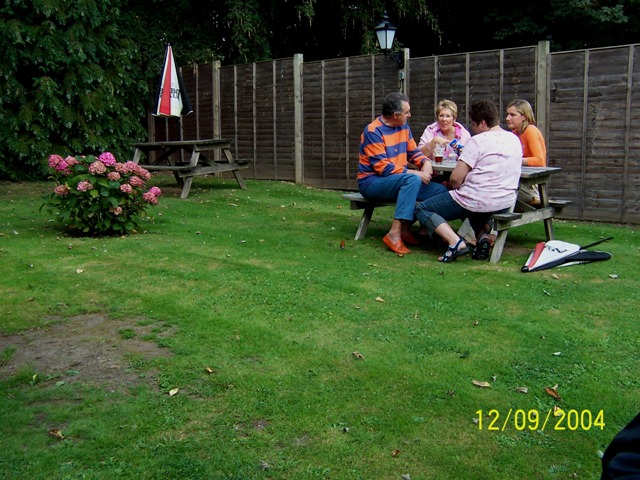 The weather was still pleasant enough for lunch in the garden and we occupied several different tables.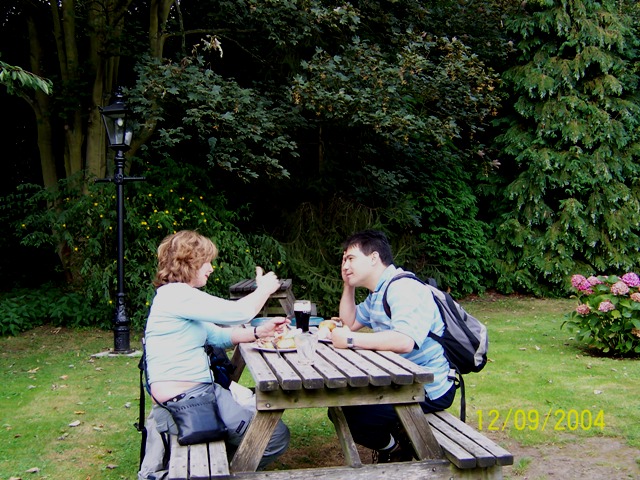 I shared a table with this young couple and you can see my Guinness on the table as I took the photograph.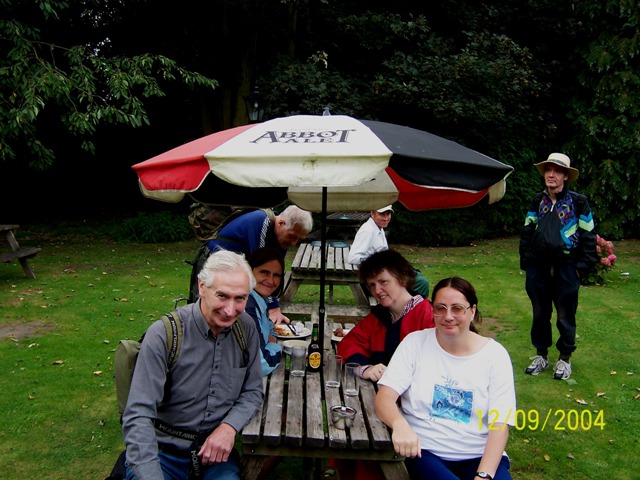 Phil surrounded by other members of the group.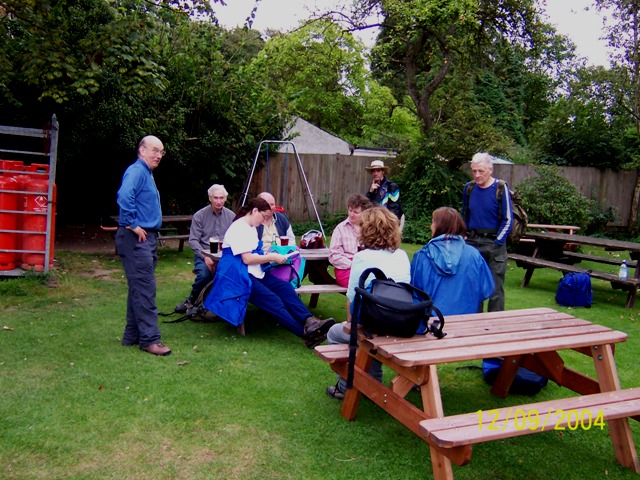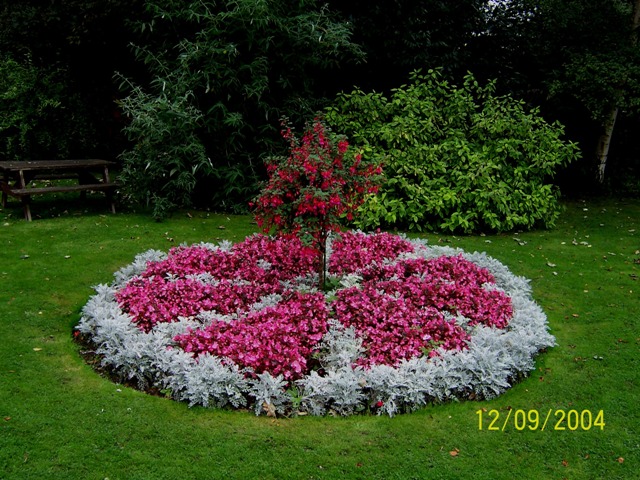 We saw aome nice gardens in the area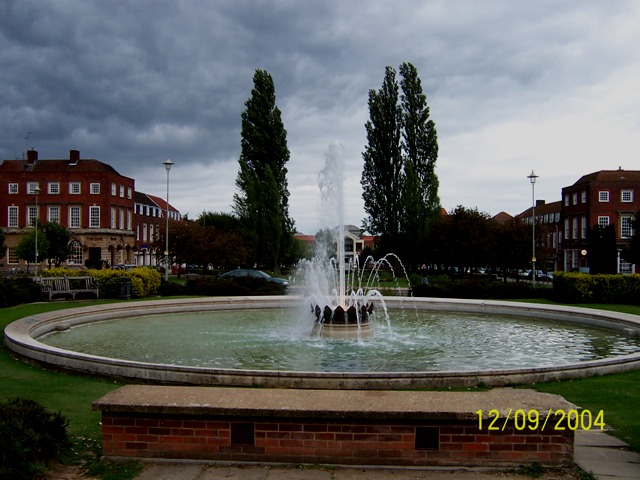 In due course we arrived back in Welwyn Garden City with its beautifully designed station approach.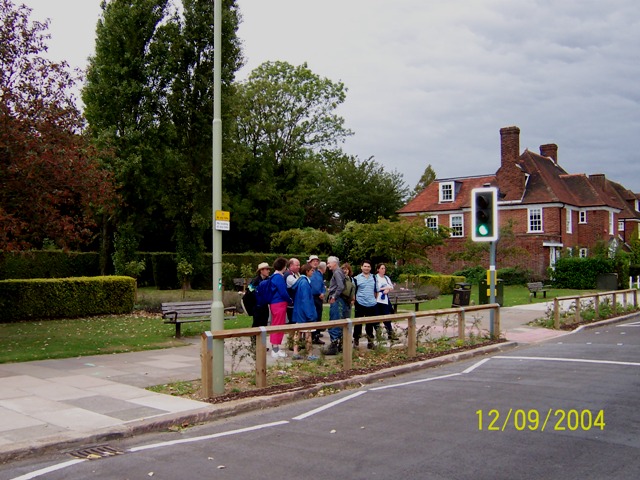 So a quick consultation on who wants to go straight to the train and who wants a "tea" stop first (I never have to be asked!!!)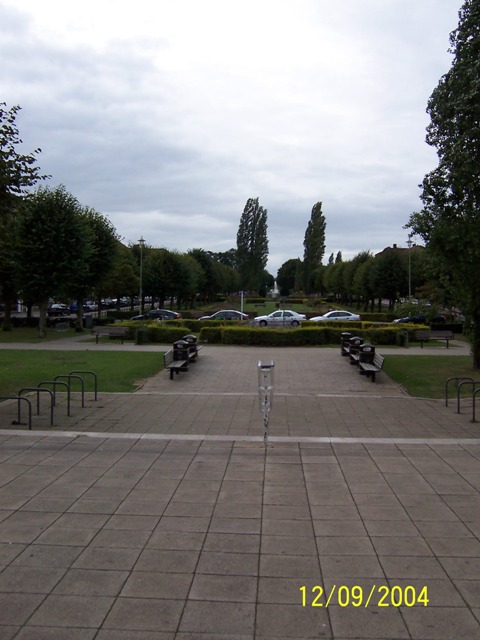 Before we board the train one last look up the station approach.