On the last day of August 1998 Paul Connolly led a walk from Tring in the ever popular Buckinghamshire countryside.
My camera did not swing int action until we reached The Rose and Crown, Ivinghoe for a very welcome lunch stop.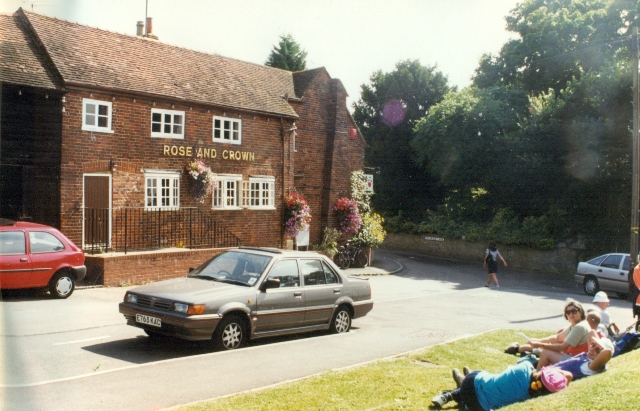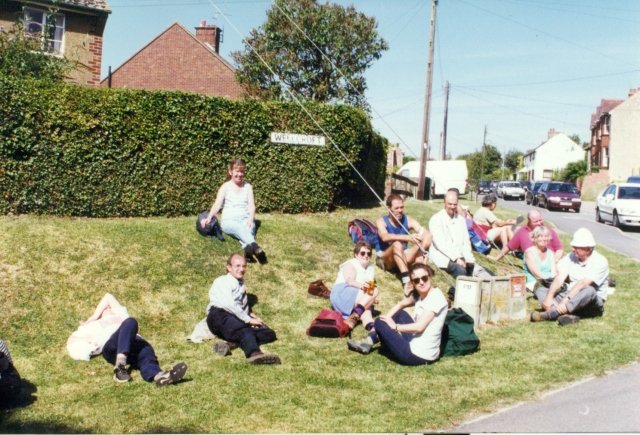 Lunch finished, time to pack rucksacks and head for the Beacon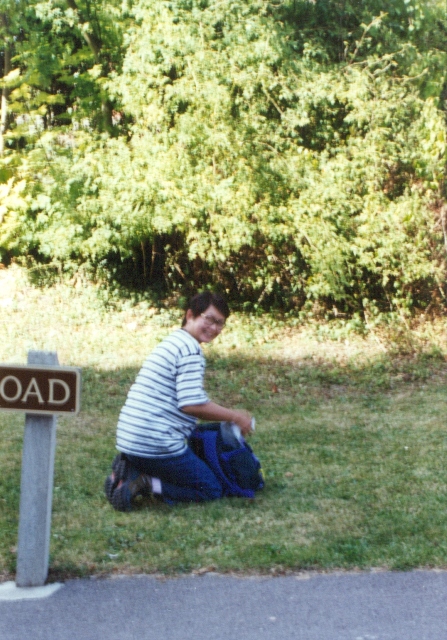 A steep ascent to the summit left us all short of breath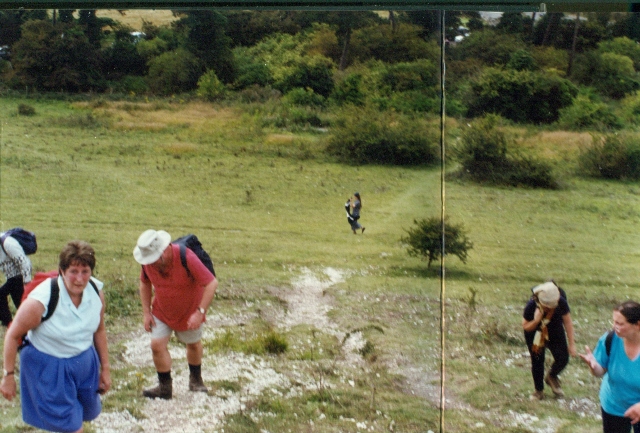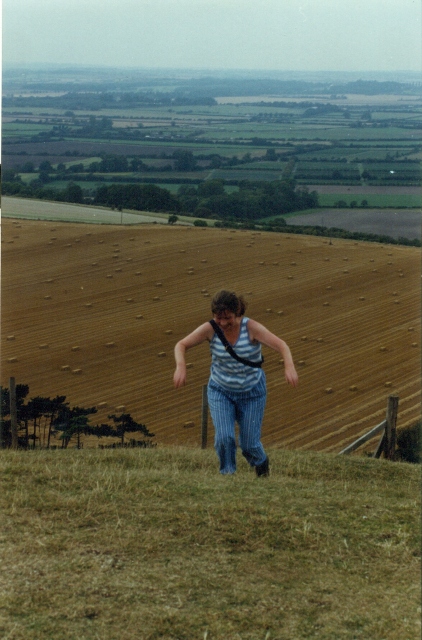 And i nneed of a good sit sown to enjoy the views over Buckinghamshire.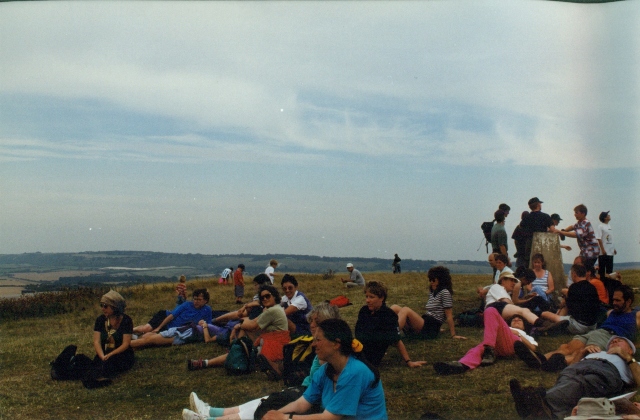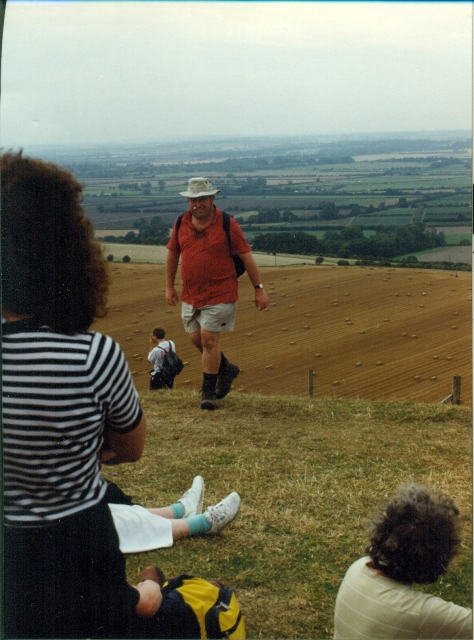 Then on through pleasant contryside and villages for the afternoon walk