Below are photographs taken on Paul Connolly's
walk from Princes Risborough on 16 October 2011
by our most prolific photographer Sheila Bravin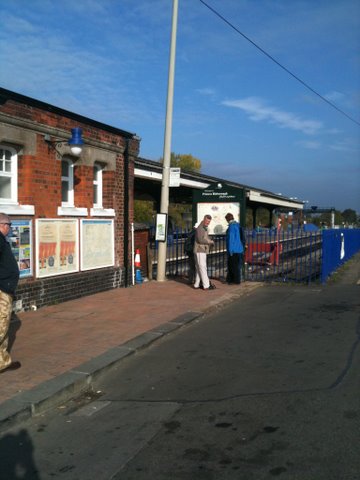 Walkers gather at Princes Risborough from the
Chiltern Railway from London Marylebone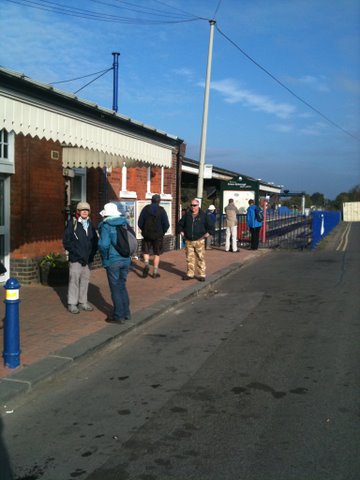 Please note the blue skies and sunglasses on
this wonderful October day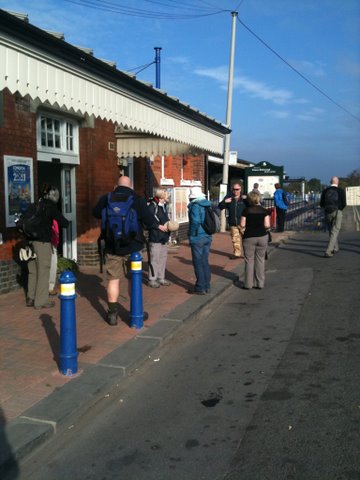 The map of the area provides some information
before setting off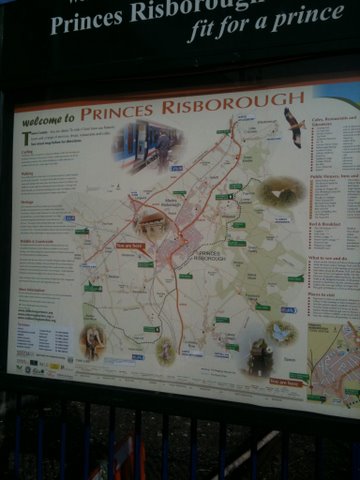 Countryside immediate with this lovely thatched cottage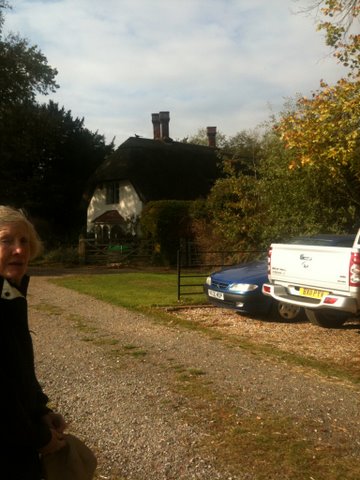 This is for real and someone lives there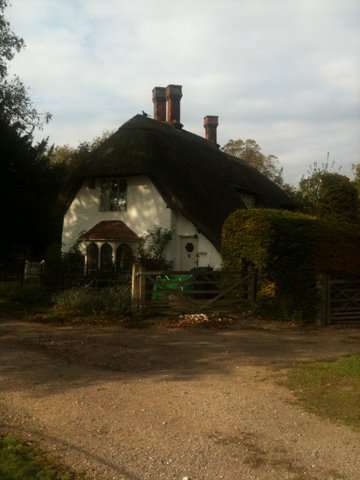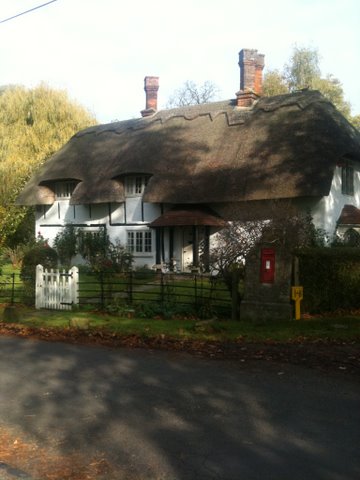 The idyllic gardens of cottages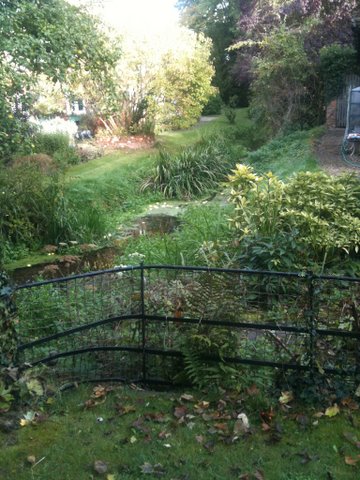 Pause to contemplate the scene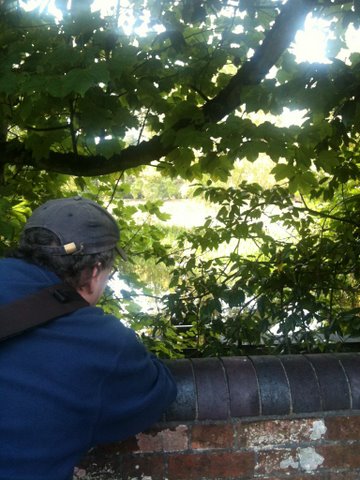 So relaxing to ramble under a canopy of trees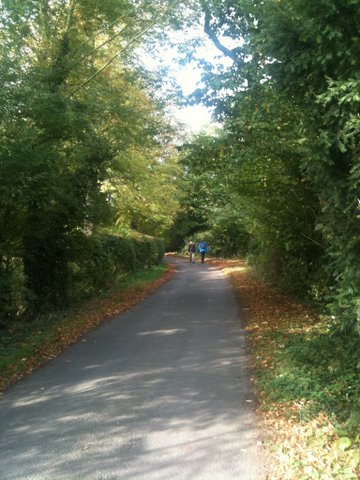 The local Church at Princes Risborough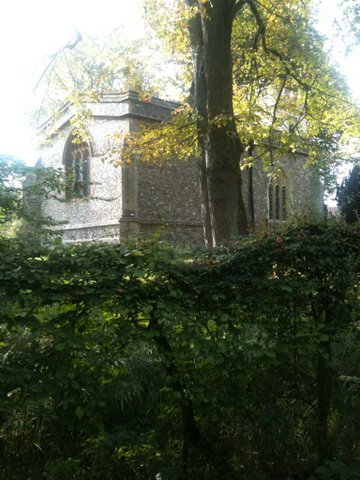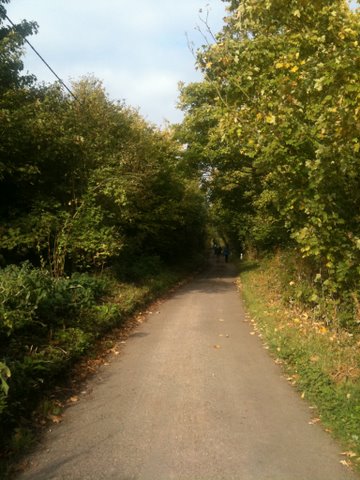 Sharing the pathway with cyclists can be alarming!!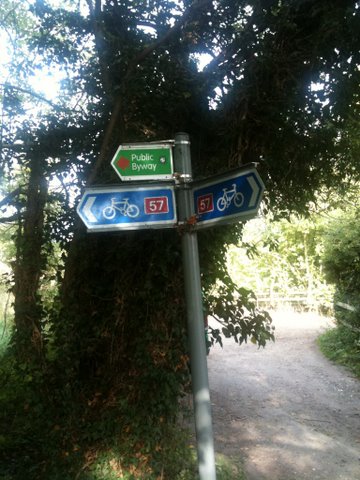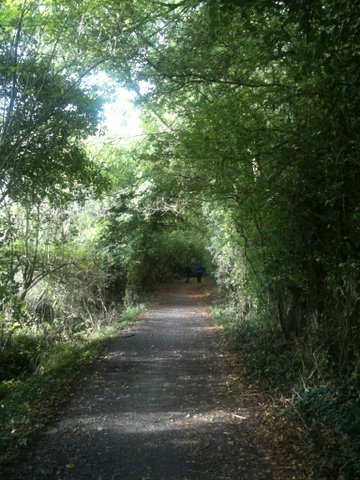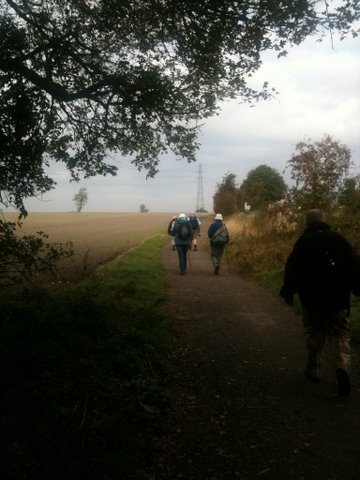 An old railway crossing still functioning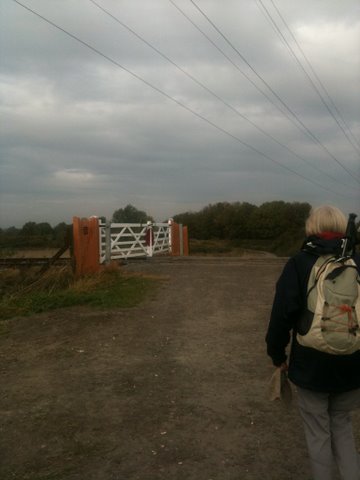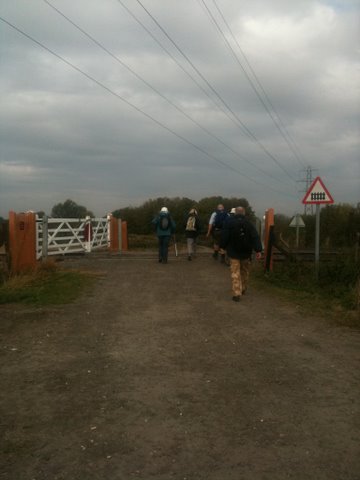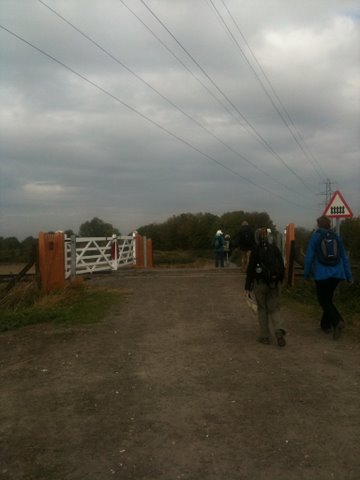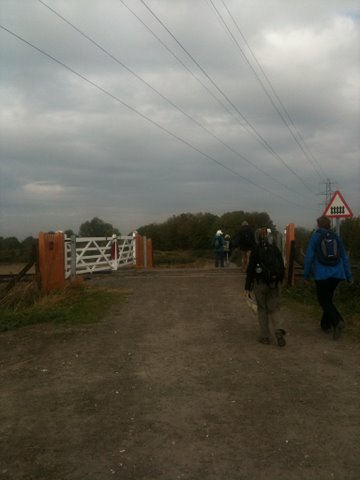 Horses coated for the autumn chill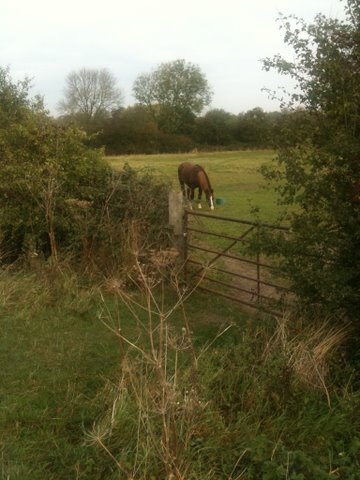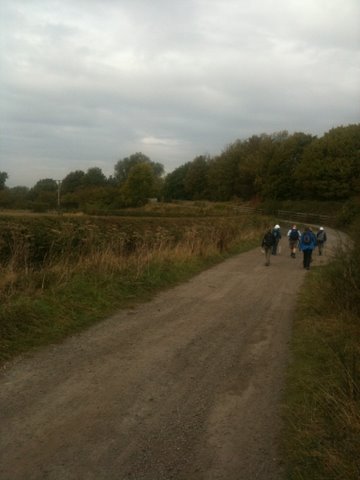 A well marked trail to follow. Note the name
"Sustrans". They received £80 million from the
first round of lottery allocations in order to raise
the standard of walkways and get people active.
They spent much of it converting footpaths into cycle ways.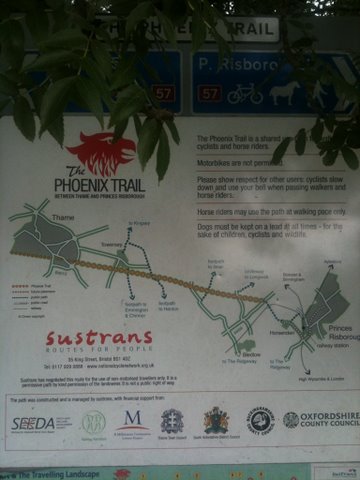 Interesting sculptured waymark signs along the way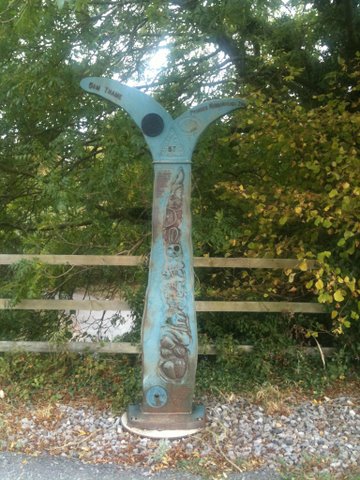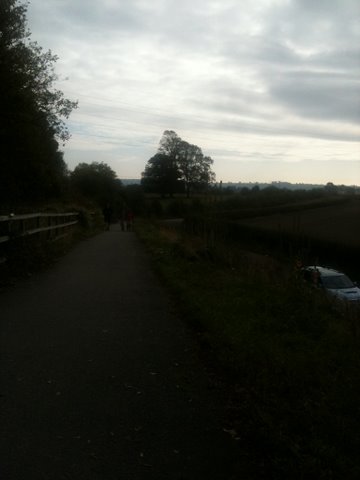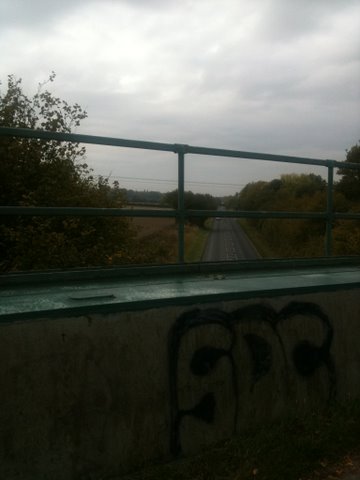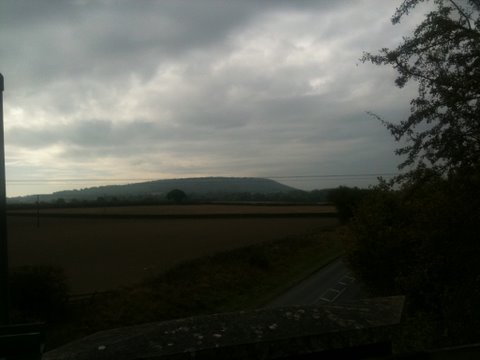 Mmmmm. chubby sheep grazing in the meadow. Lamb for lunch??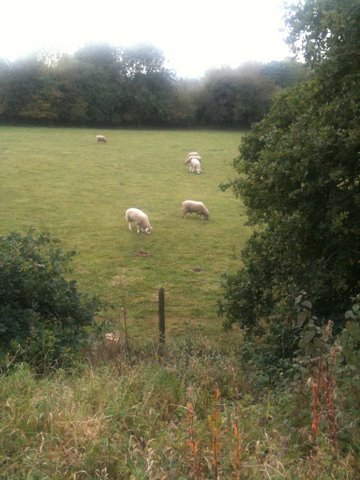 A varied walk for interest and leisure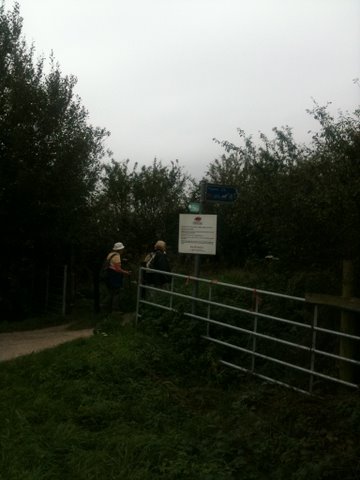 That name "Sustrans" again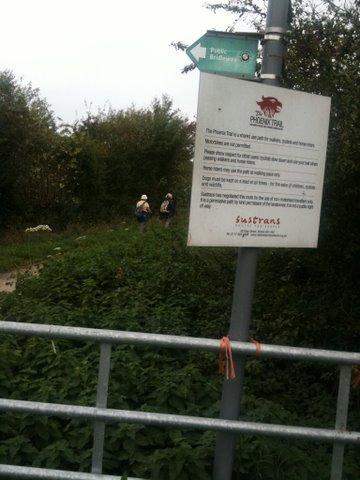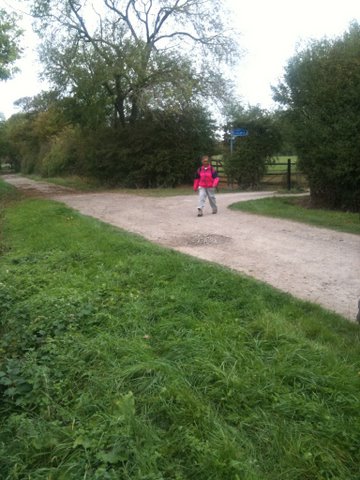 Horse riders well groomed and friendly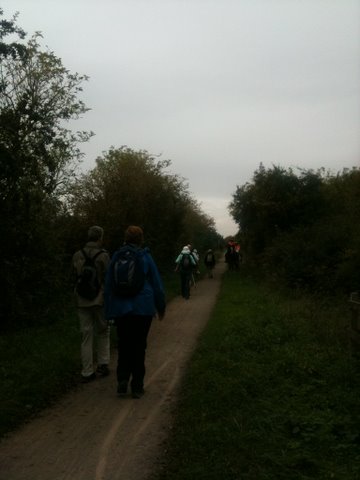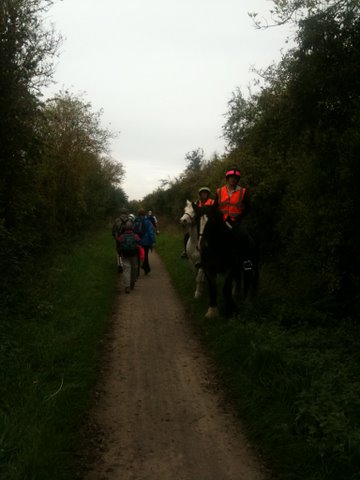 Pause for water and Peace Prayer of St Francis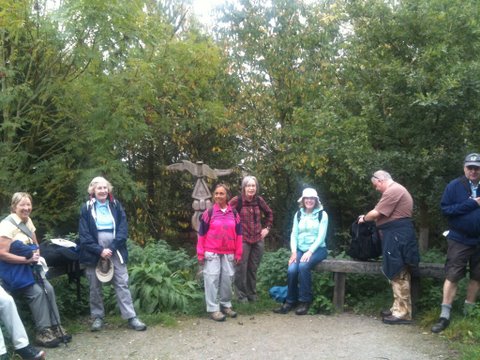 All enjoying the day so far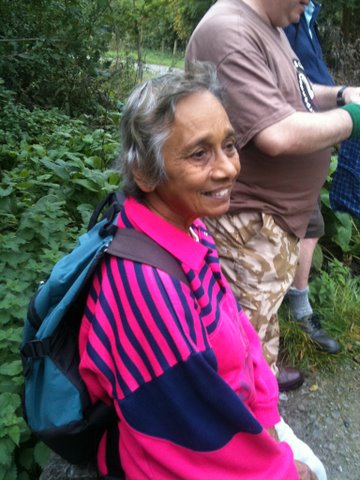 Photographer gets into the frame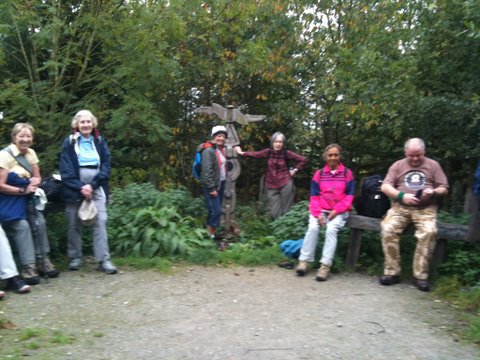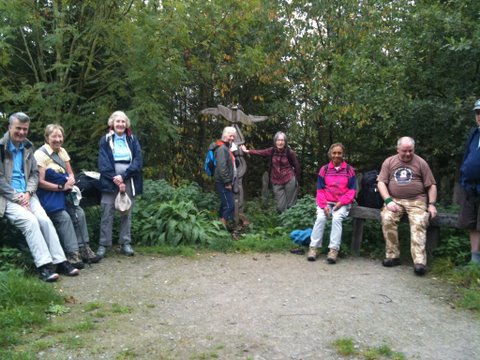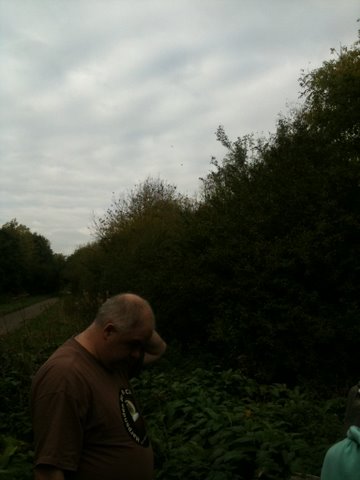 Passing of a road and view of a horse-friendly pub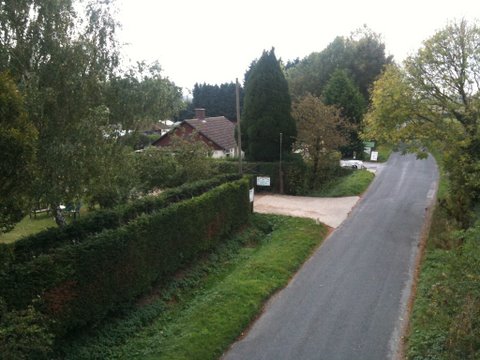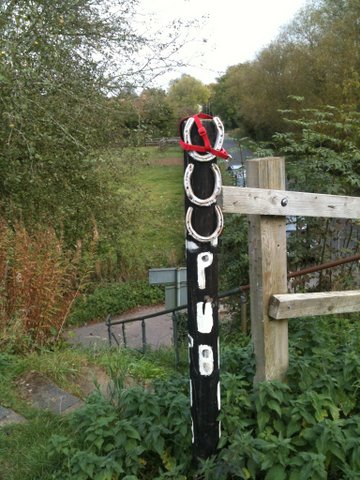 Lots on offer for the hungry rambler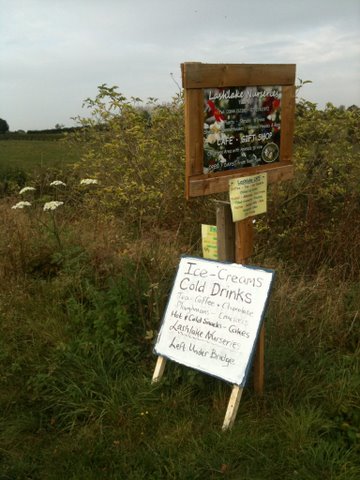 Lunch will be soon at Thame, and that name "Sustrans" appears again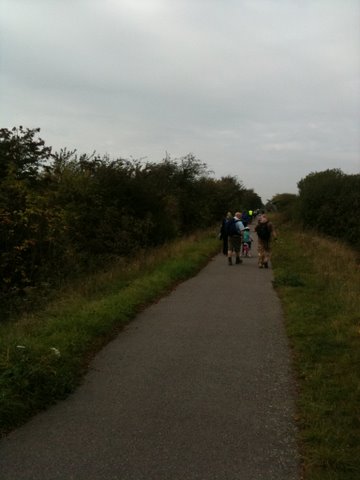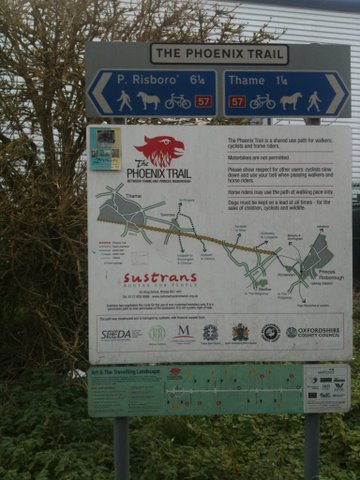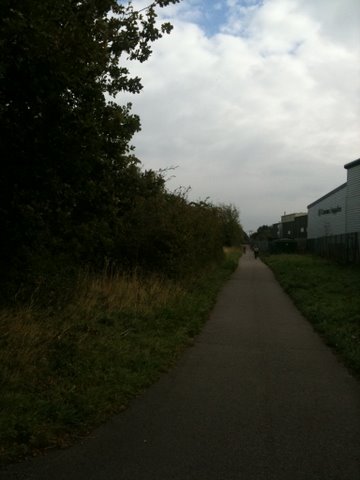 The Cross Keys in Thame welcomed ramblers
with their own sandwiches, once the order of
the day but a rarity nowadays.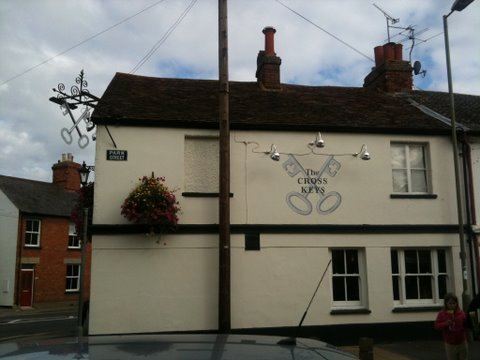 But the foodie ramblers plough through Thame for a bought lunch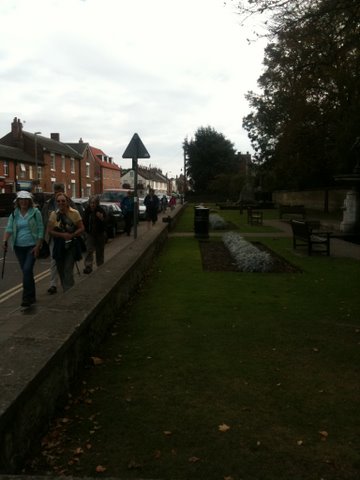 Thame is an ancient town, proud of its literary and artistic heritage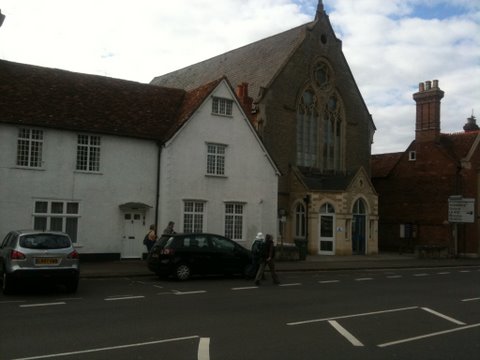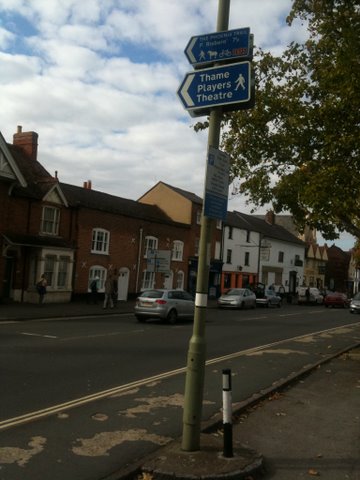 Very interesting local shops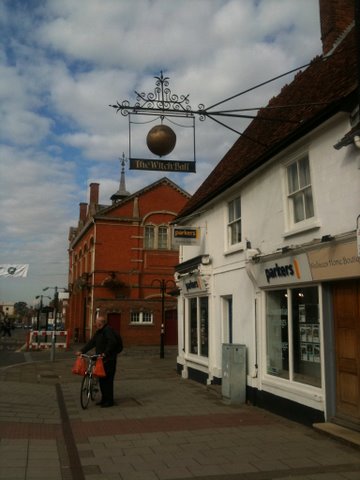 Reasons to come back on a day trip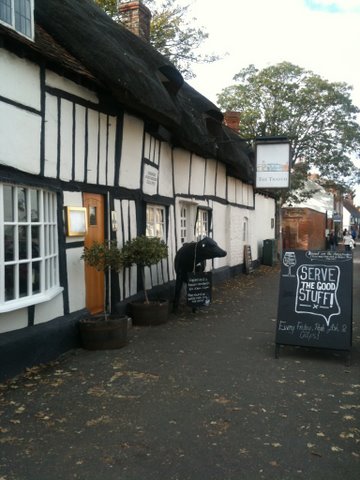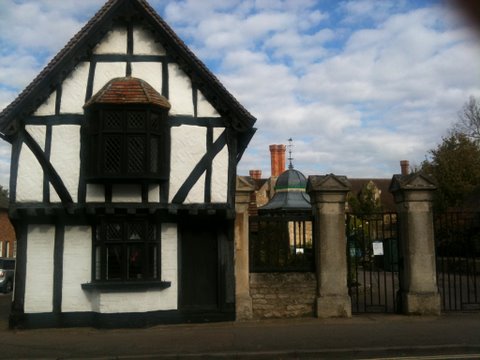 The wonderful lunch stop at last!!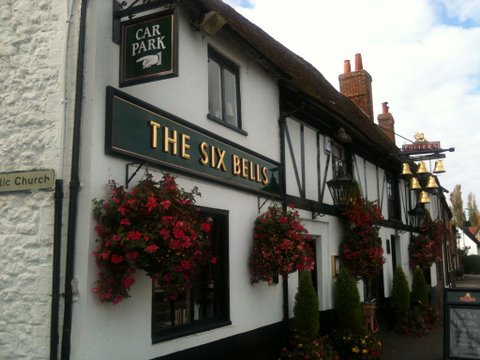 The afternoon walk passed through the ancient Churchyard on the way out of Thame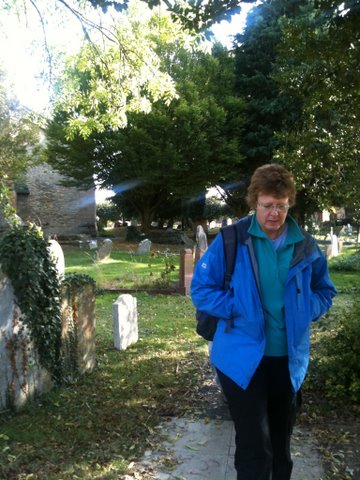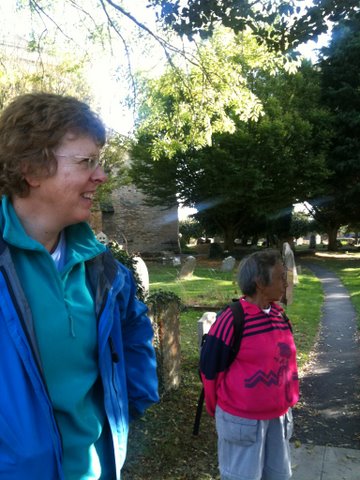 Continuing out of Thame on the way to Haddenham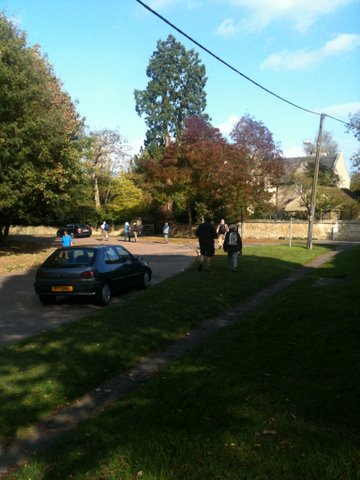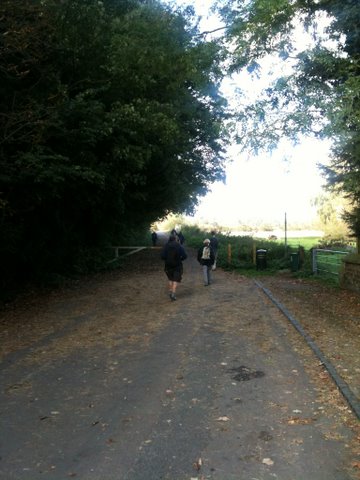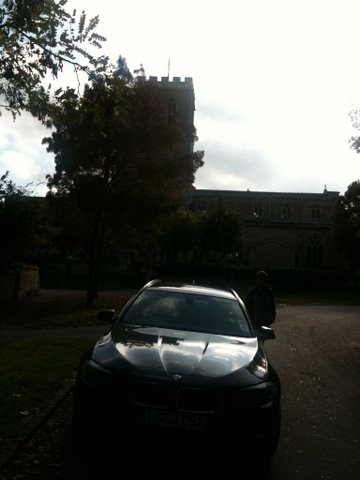 Accross the stiles and through the fields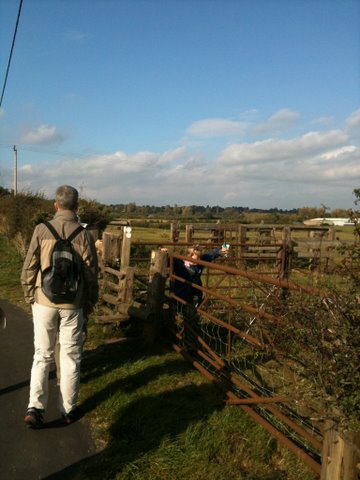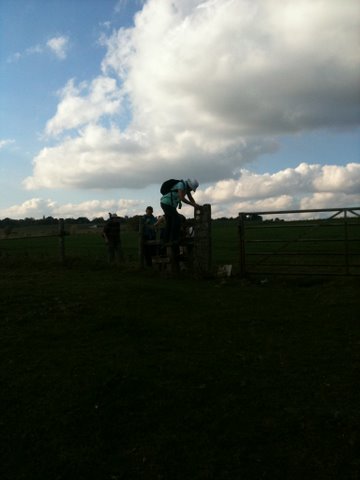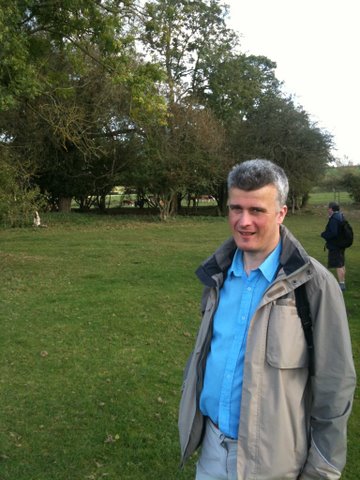 The inspiring sounds of water rushing over stones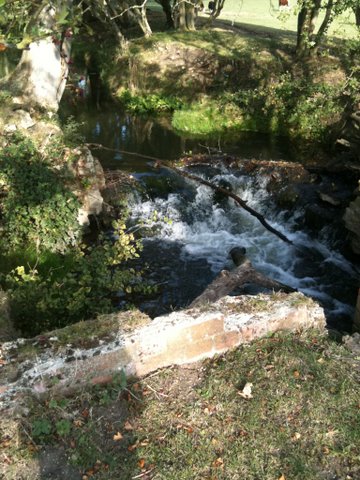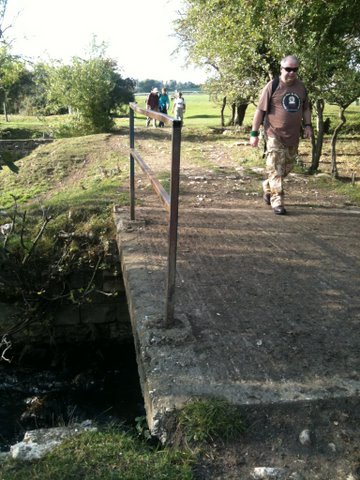 Careful distance from our bovine friends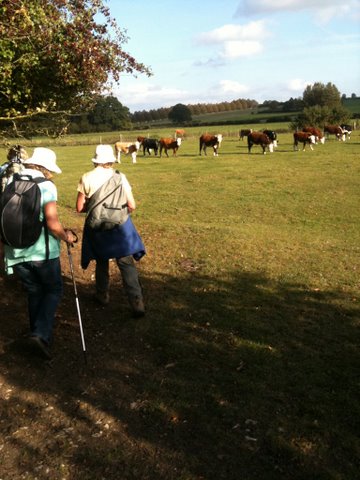 Which root vegetable is this?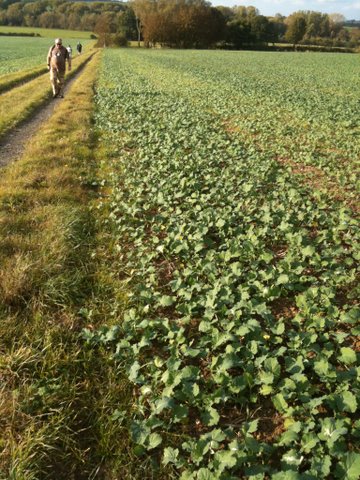 Field upon field and and bridges to cross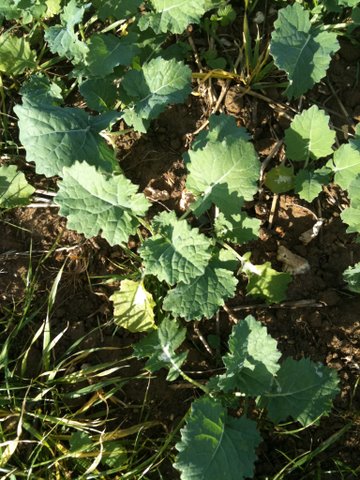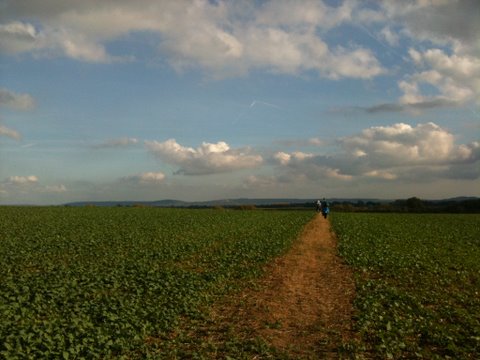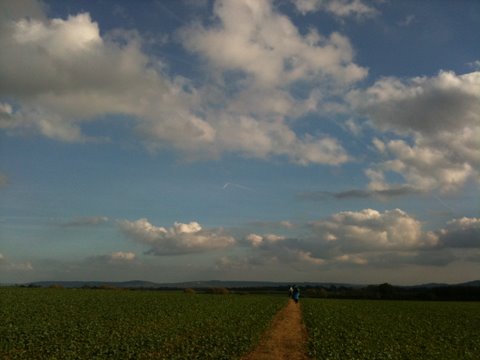 Roads to cross too and our photographer got a rare photo of the normally camera shy leader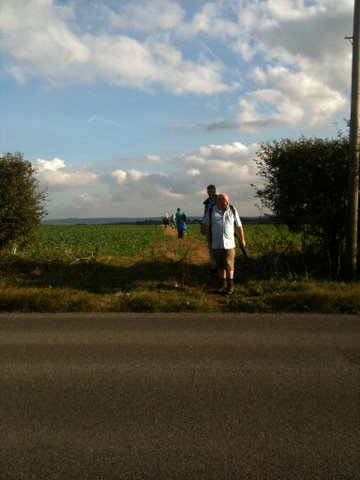 The weather graces the last leg of the journey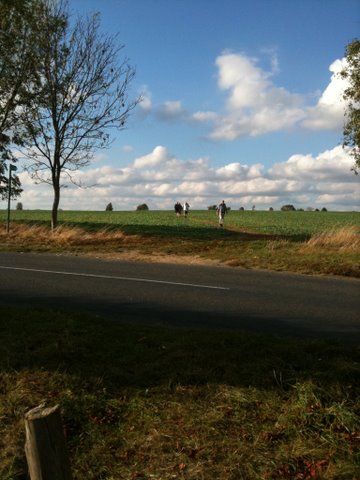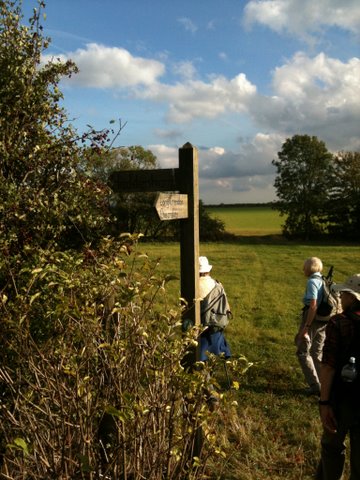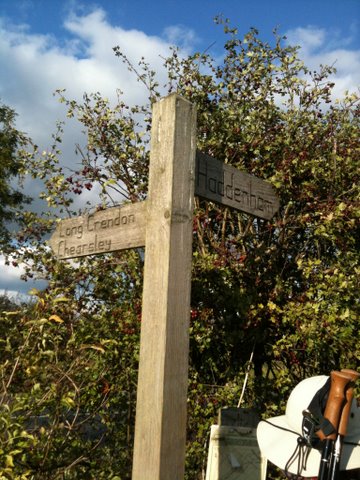 The footpath is not immediately obvious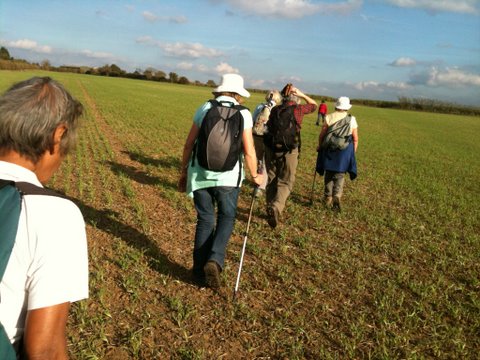 There is a lot growing here but what is it?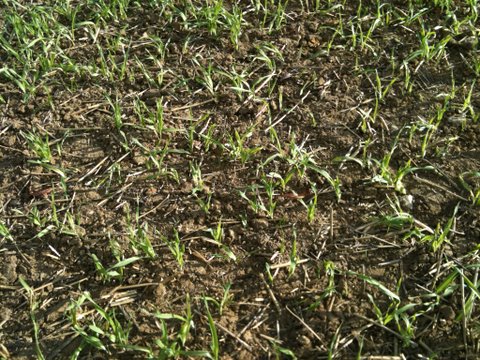 Autumn sun casts ramblers' shadows on the fields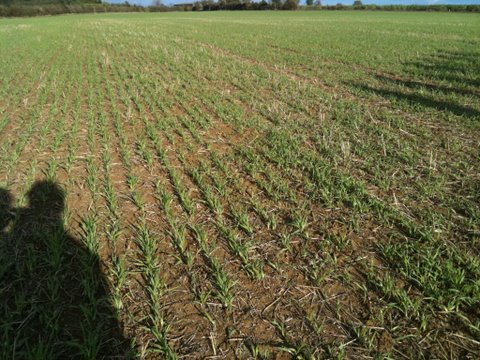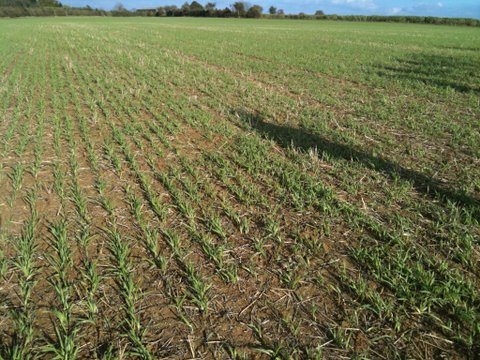 Still some flowering and seeding going on.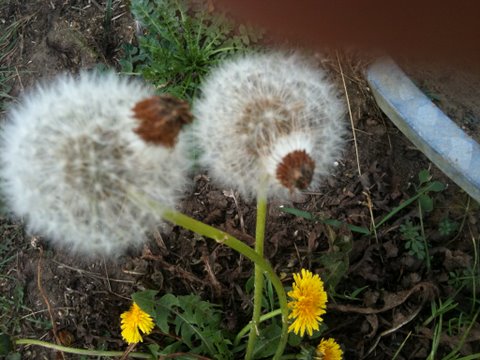 Some long bamboo grass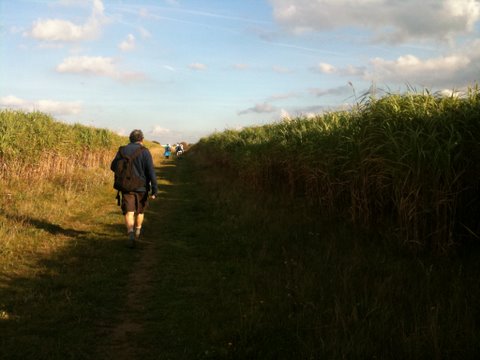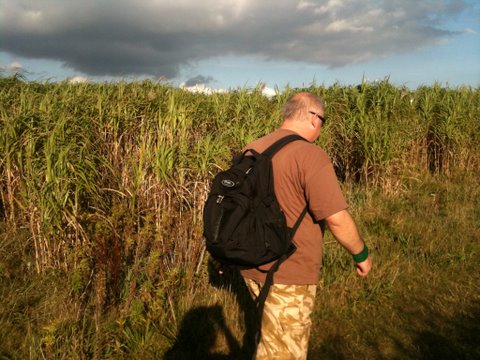 A lovely English village, Haddenham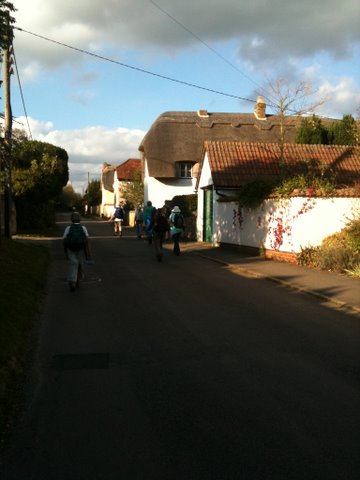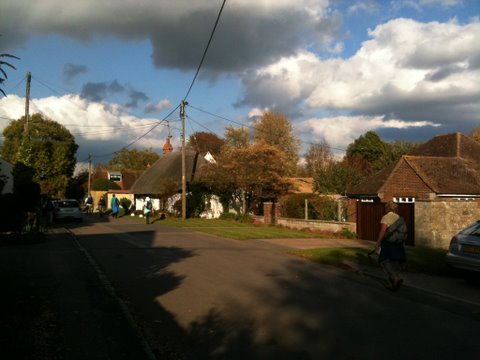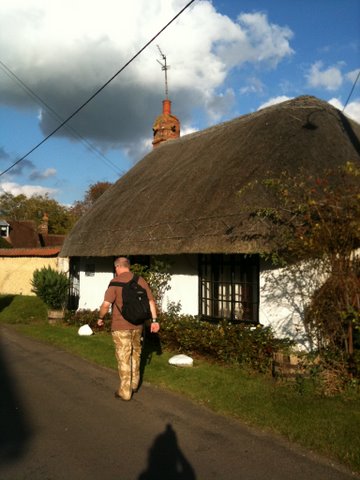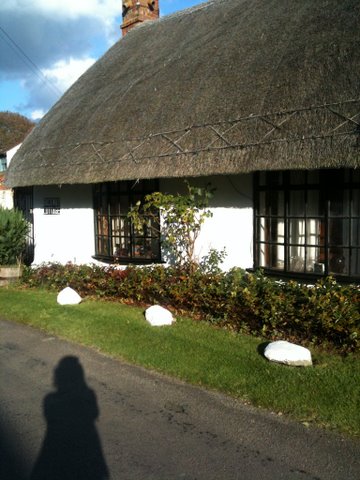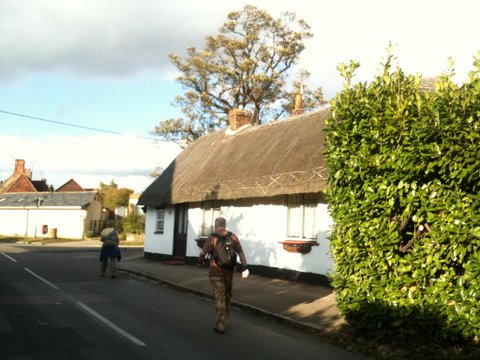 A glider from nearby airfield flies over Haddenham Station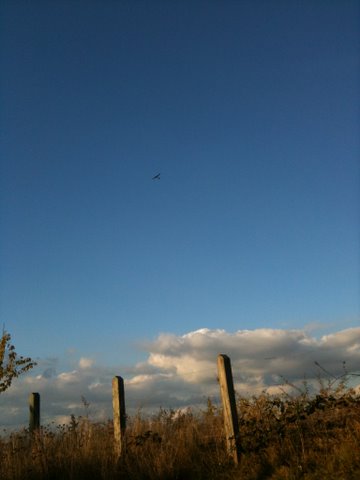 Prepare to travel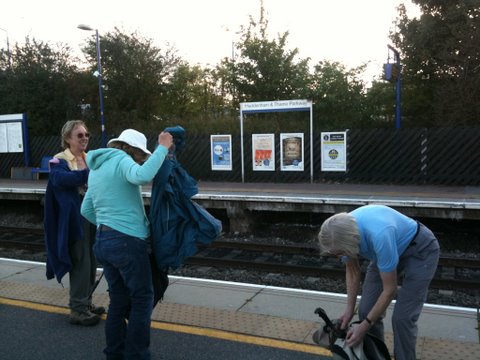 And a welcome train arrives for the journey home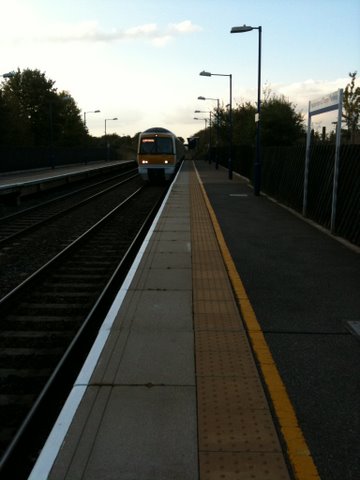 All aboard and away we go!!!