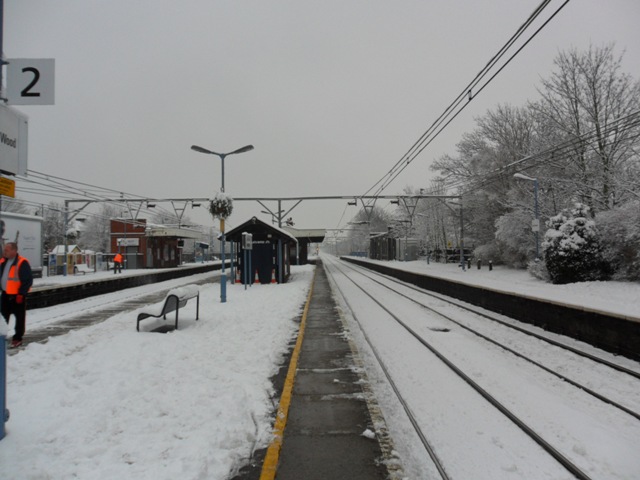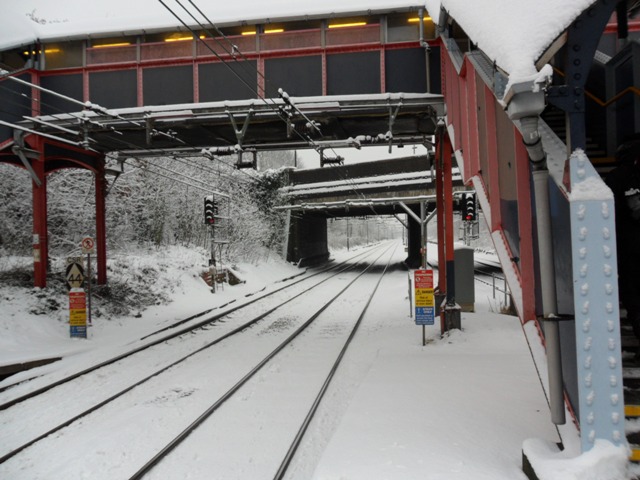 After a short bus ride we were soon out in the countryside around Harold Wood (me at the back with my Lake District breeches and my Private Ryan rucksack!!)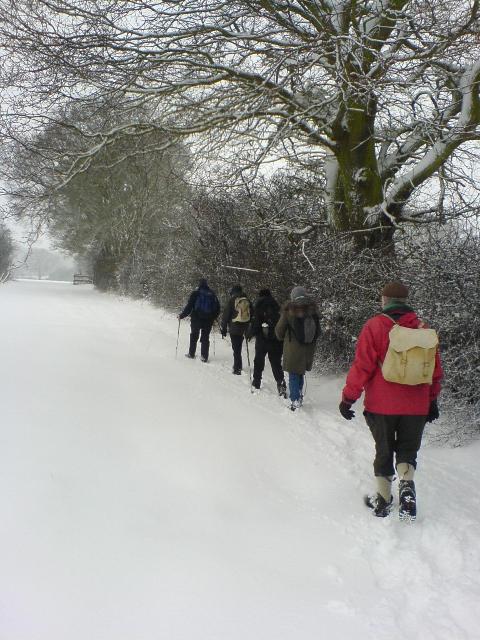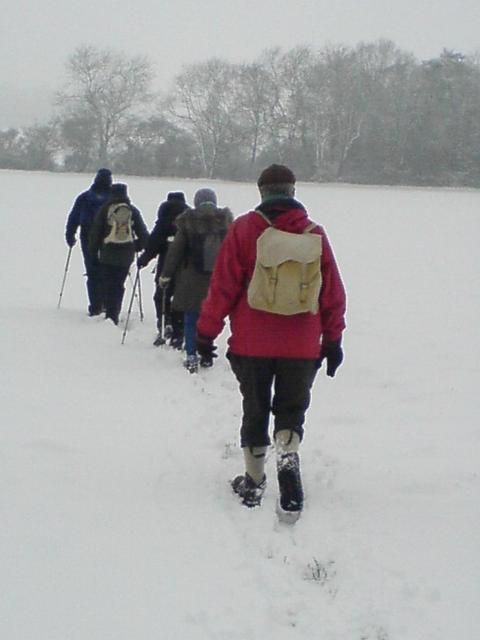 After a brisk walk across the local park we arrived at a bus stop which provided a suitable stopping point to adjust walking polls and take some photographs of the snow covered trees.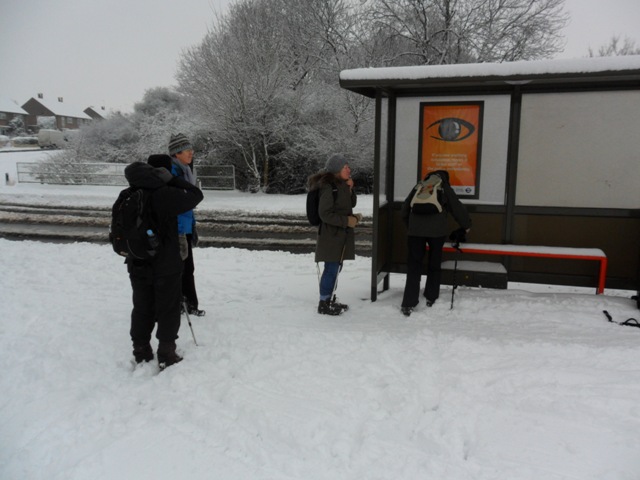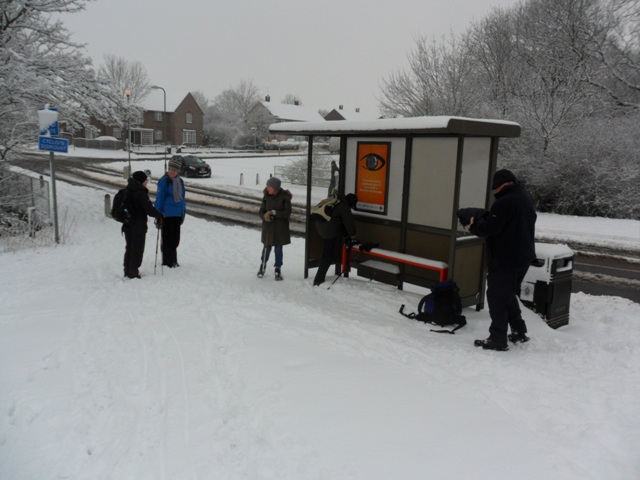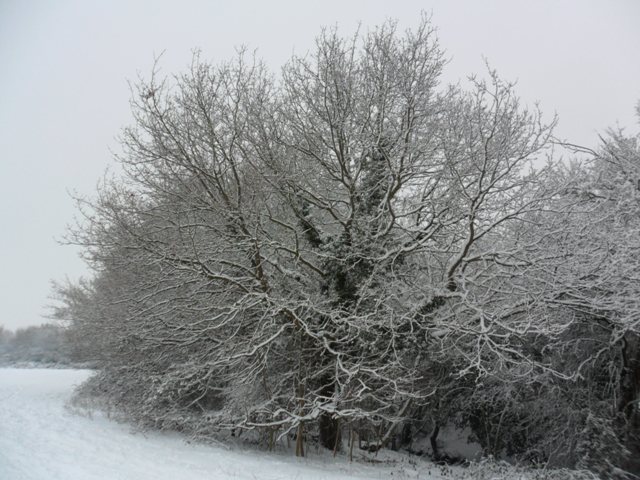 I'm afraid I do not have the composition skills of our more regular photographer, Sheila, but one of my walking companions spotted the opportunity of this photograph of pigeons who oversaw our activities from their perches in the nearby tree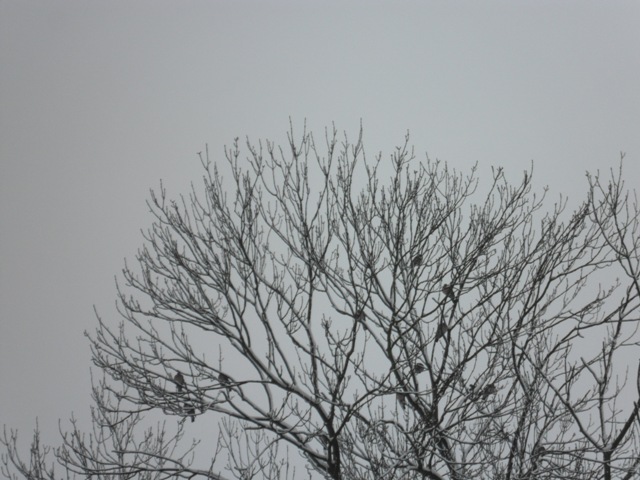 Then onward through snow covered fields some of which had not been walked on since the snowfall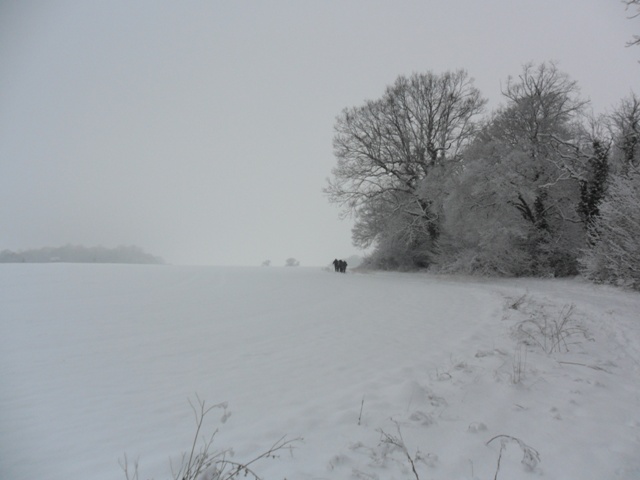 While I was delayed by problems with my camera the ramblers had gone some way ahead by the time I took the shot above but Alison's shot from the same position below was taken a bit earlier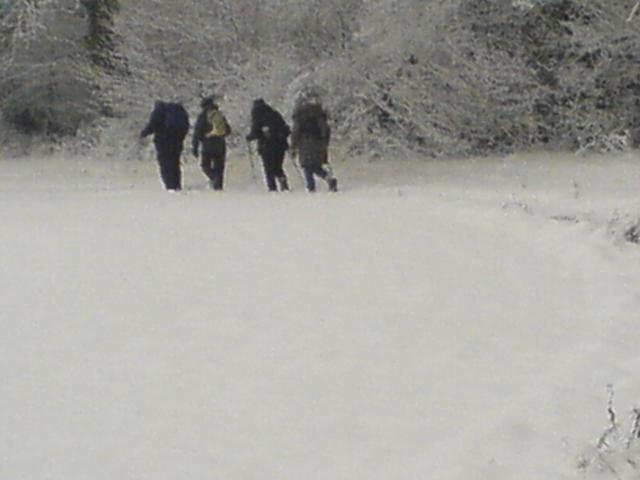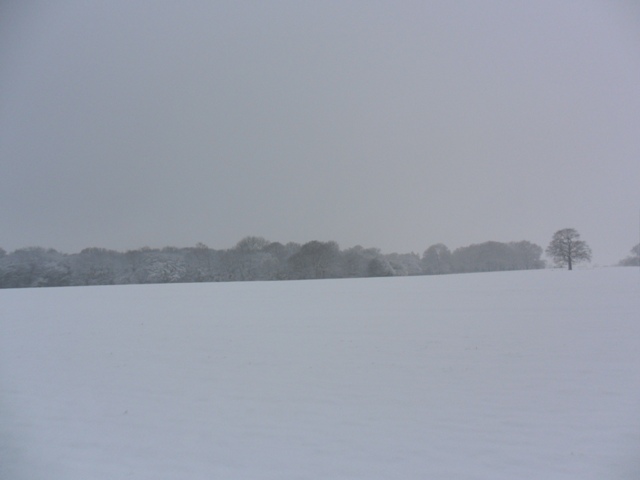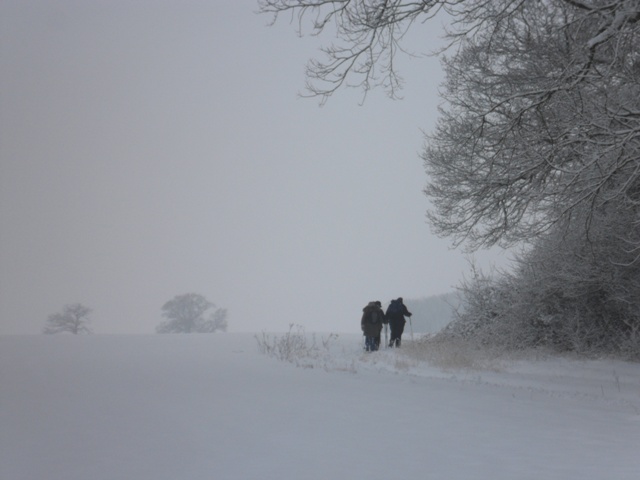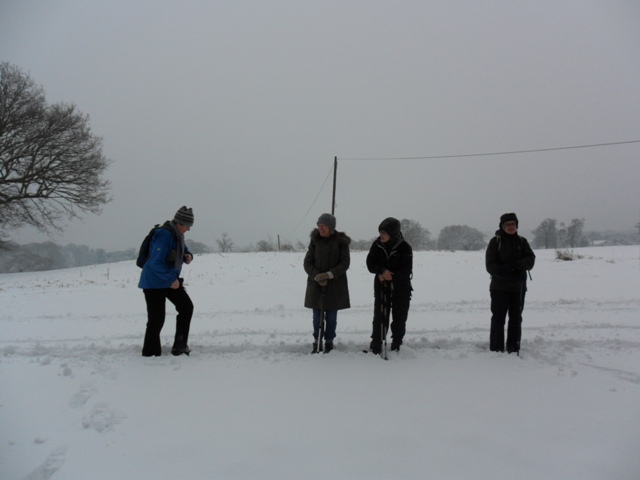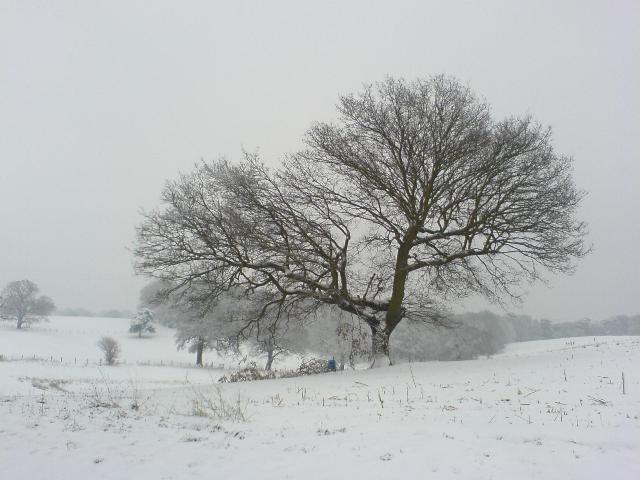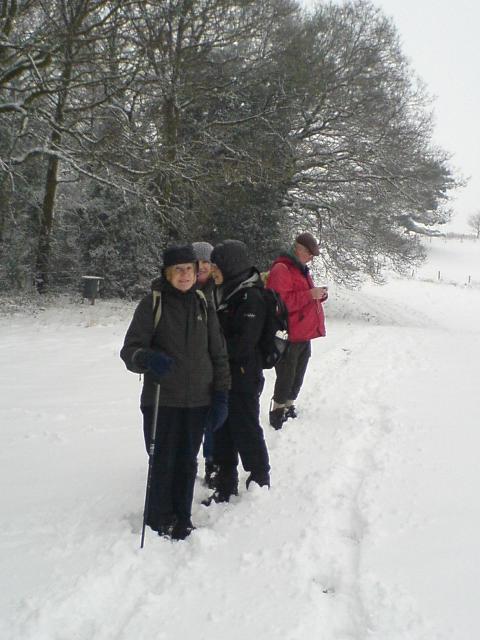 This shot of a Church taken by Alison near the lunch stop would also make a nice Christmas card scene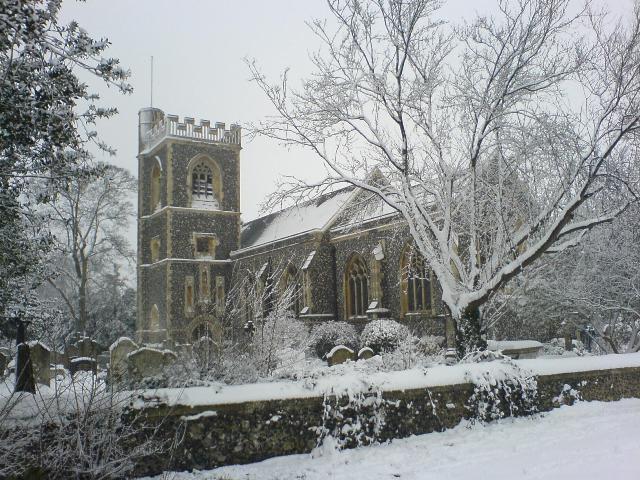 As we turned left at one point the path ahead was marked by this picturesque gateway, which would look nice on a Christmas card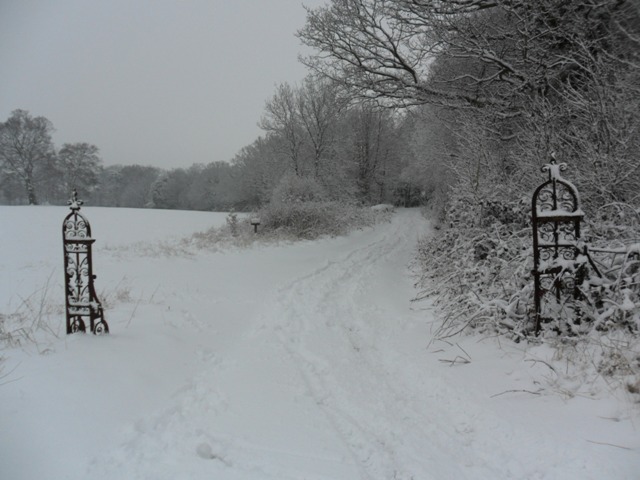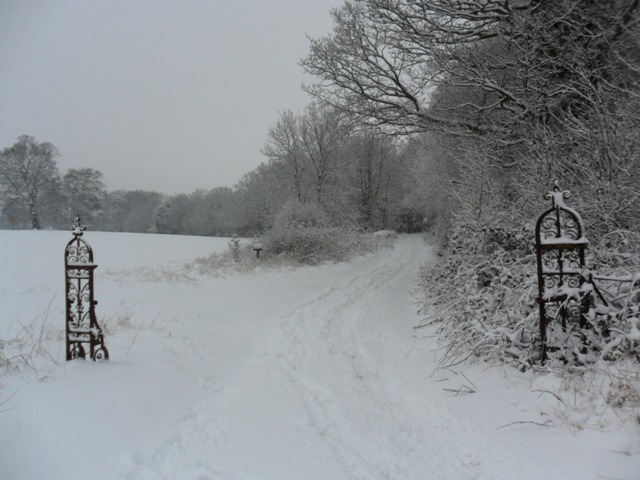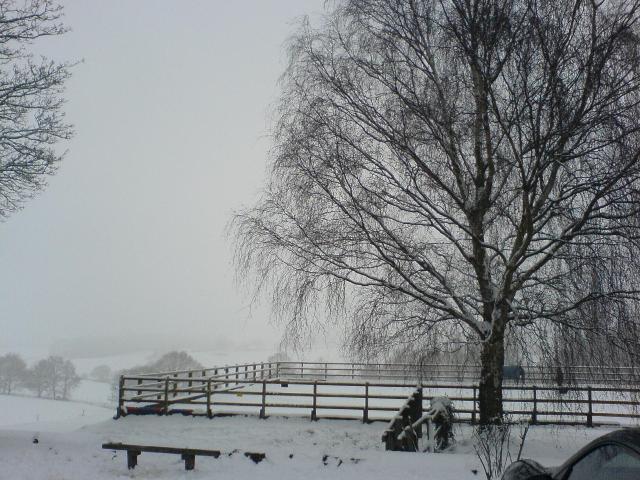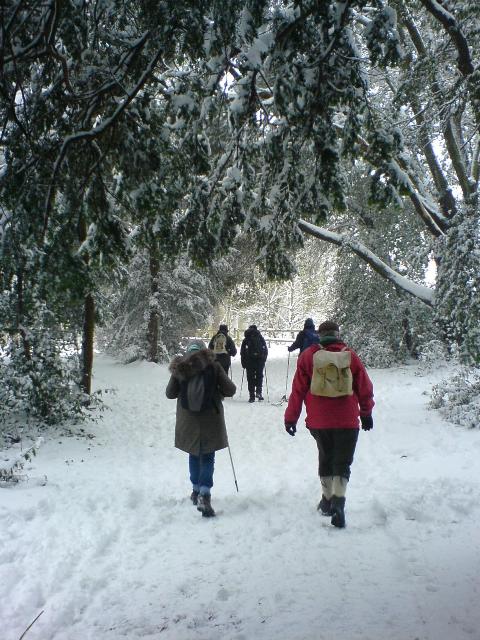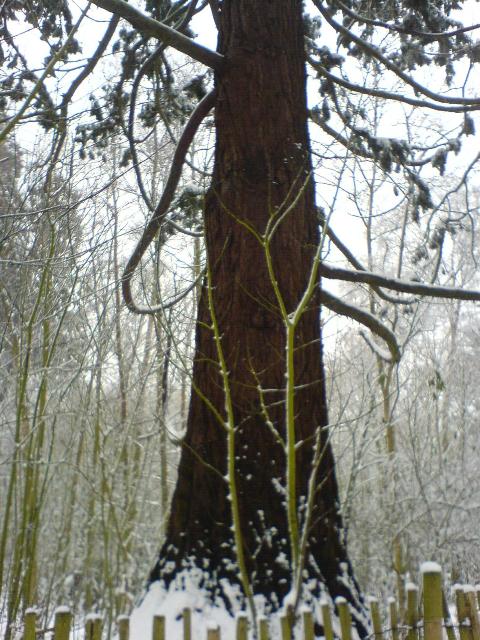 And so to lunch at the welcoming Orange Tree in Havering Atte Bower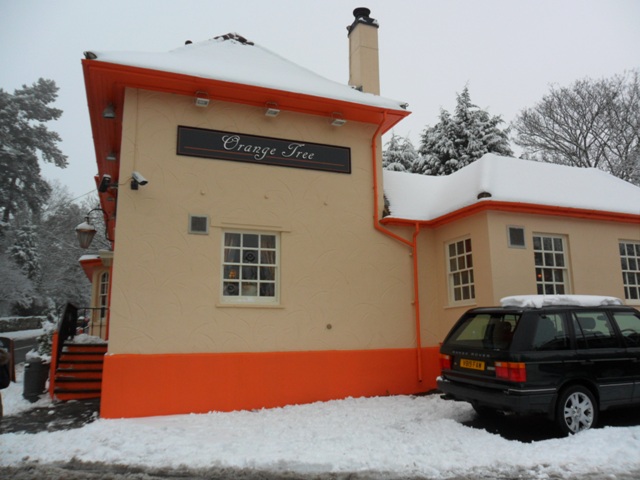 And then some more walking through snow clad woodlands in which we saw, but unfortunately did not photograph, several man sized snowmen and one snow woman with a snow cat at her feet!!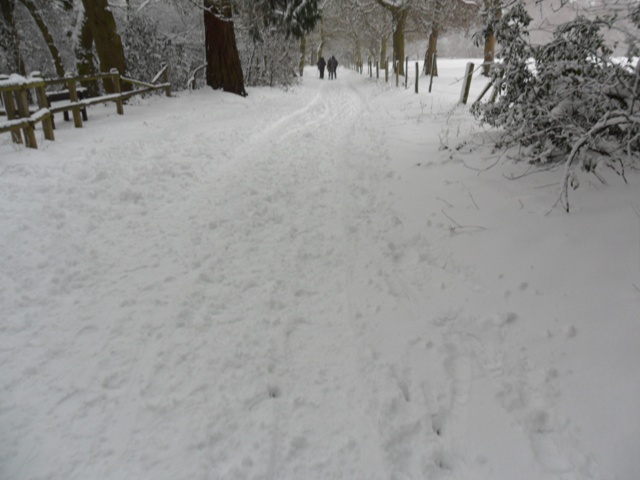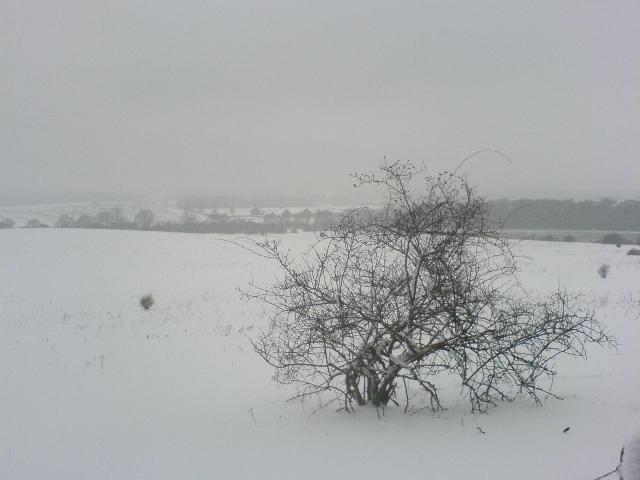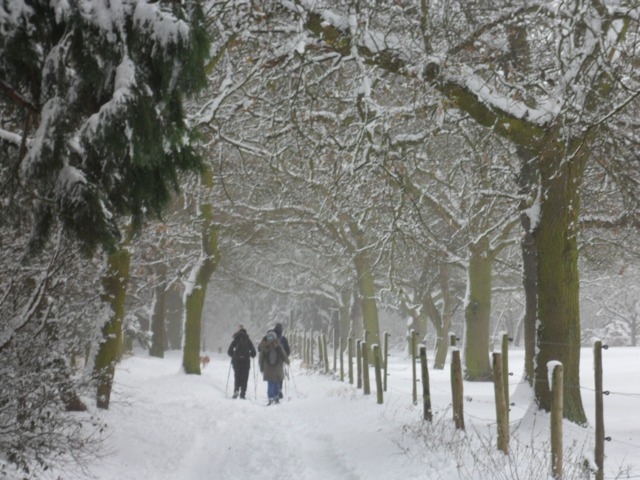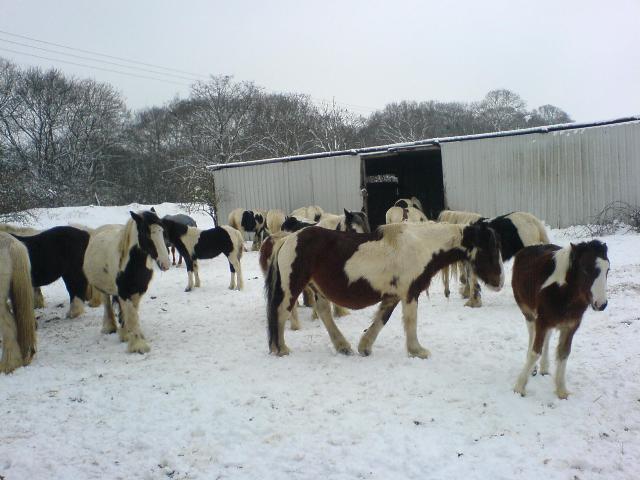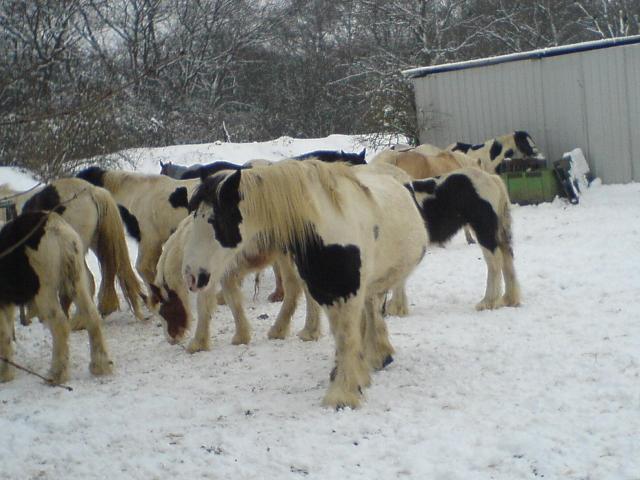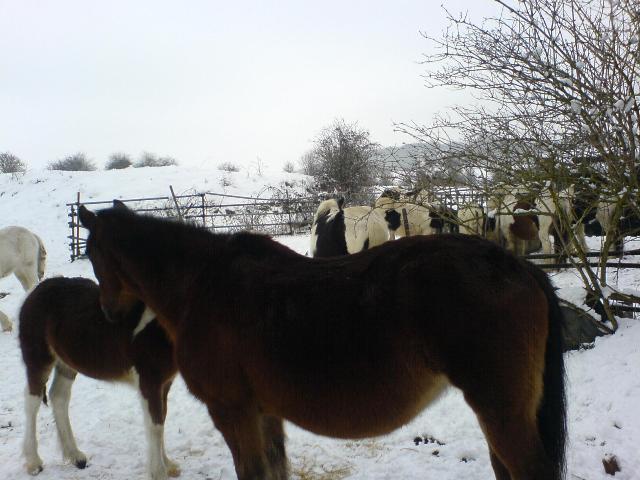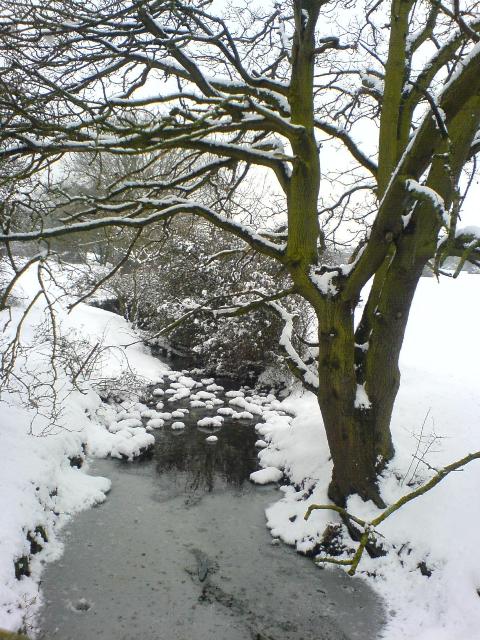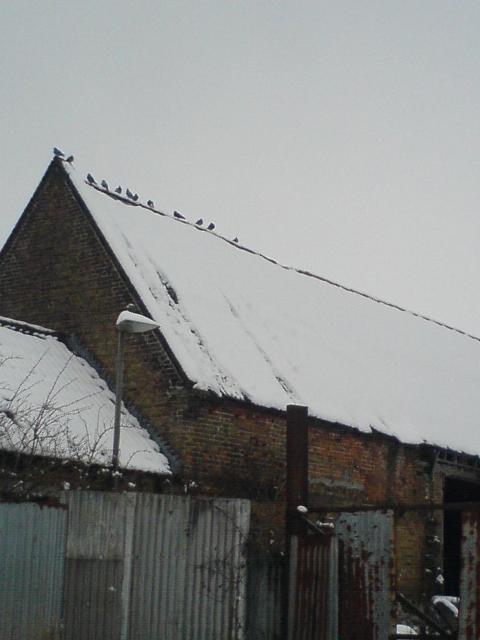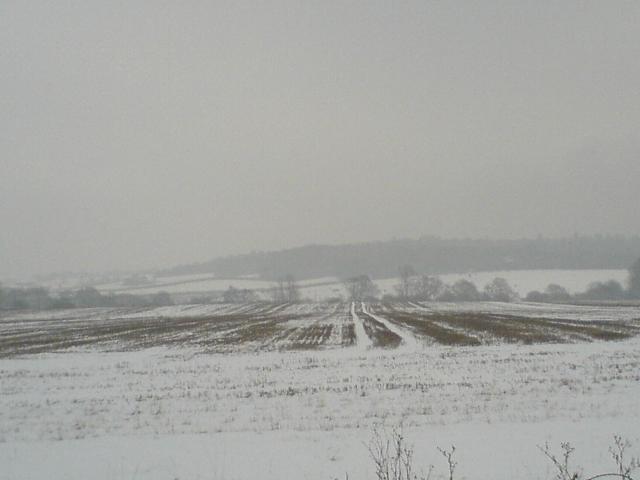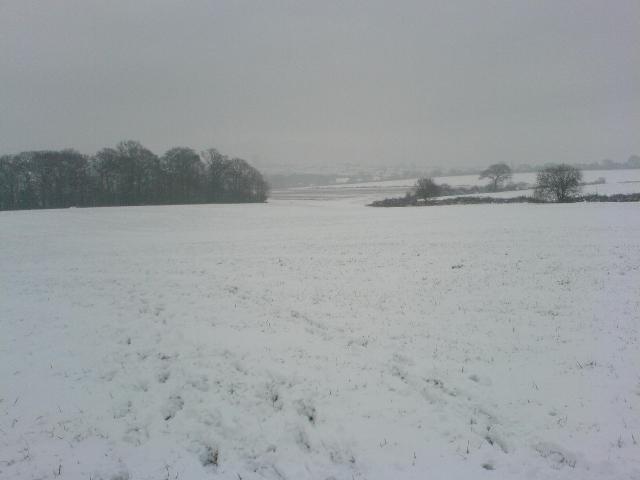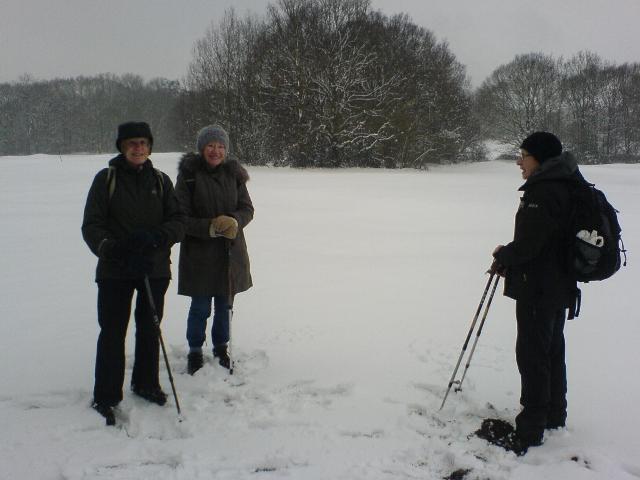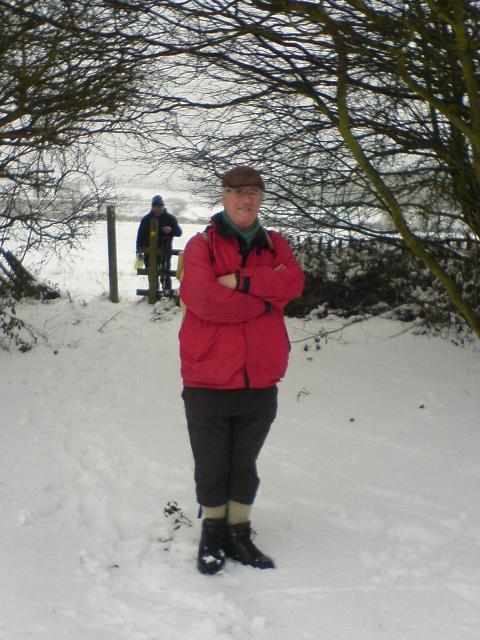 Local people taking part in some snow games in Central Park, Hainault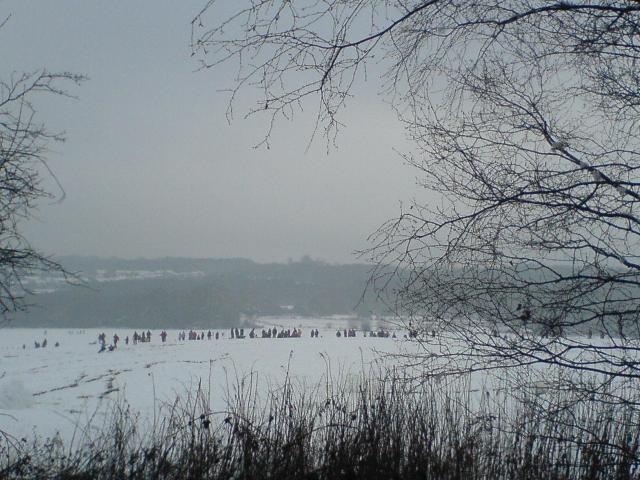 Having walked across Central Park in Hainault we got a bus to Romford and then a comfortable train back to Liverpool Street.