On 28 April 2013 Paul Connolly led a group of walkers on a walk from Great Missenden to Stoke Mandeville. Sheila Bravin provided a selection of photographs of the day's events complete with captions which I have put under each photograph. On this ramble she used two separate devices - an i phone and an i pad!!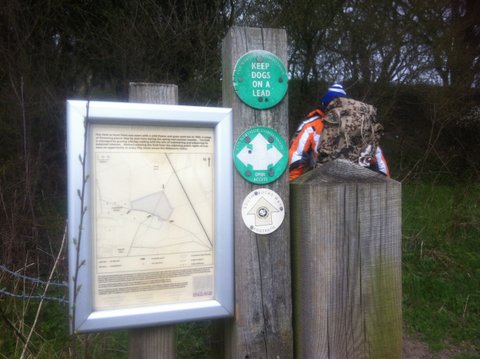 Map showing the walkers permissive right of way (the South Bucks Way) and great views of the Misbourne Valley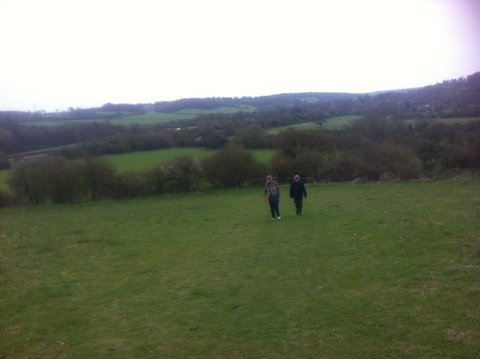 Hills in the morning helped build up good appetites for lunch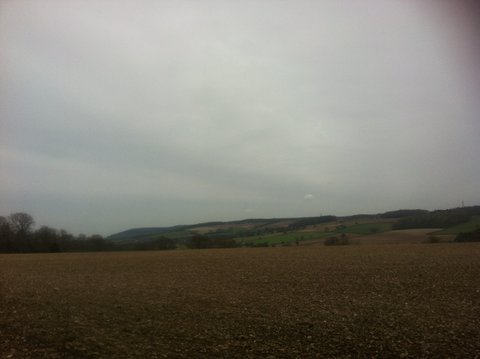 Rolling fields and hills, well kept and promising of summer crops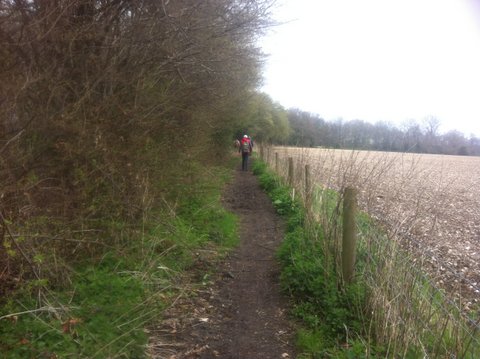 Path alonside a,ploughed field, symbol of the farmer's hard work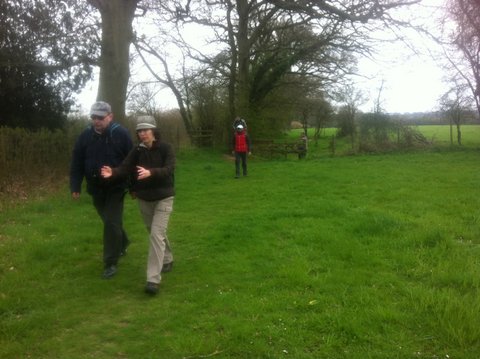 A number of styles and kissing gates were encountered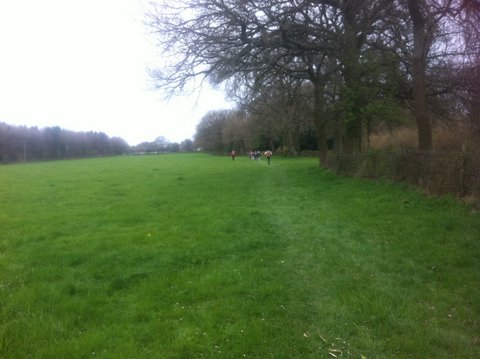 Many trees still bear but grass wonderfully green and soft underfoot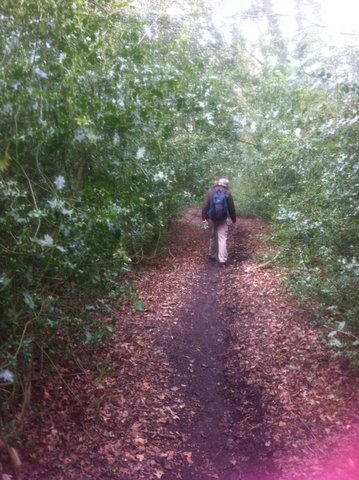 Fallen leaves and holly - hard to tell it was Spring!!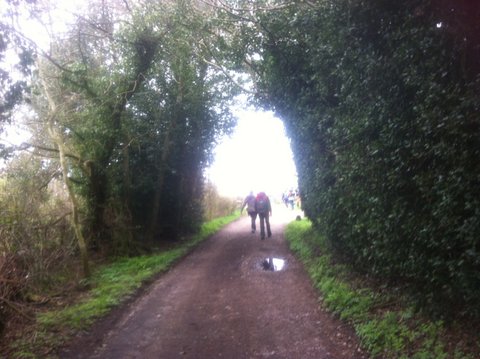 Buut some Spring greenery spread around and over the path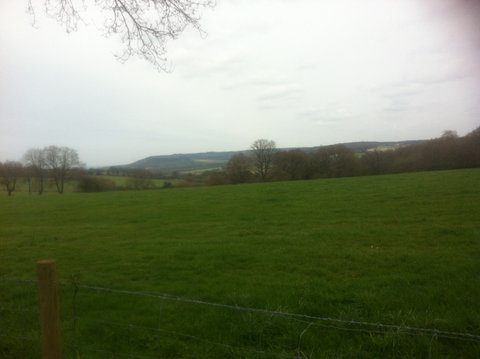 Breathing the air and viewing the sights of the open countryside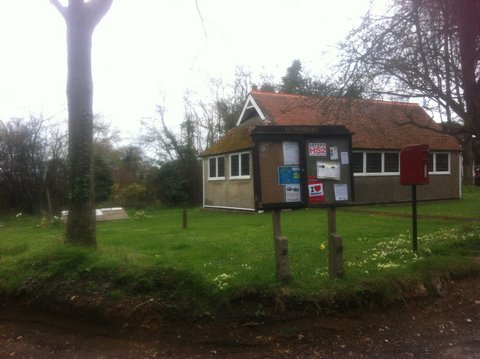 Interesting 19th century church at Dunsmore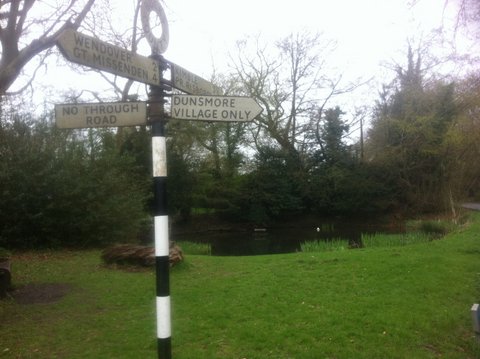 Always helpful to back up the Ordnance Survey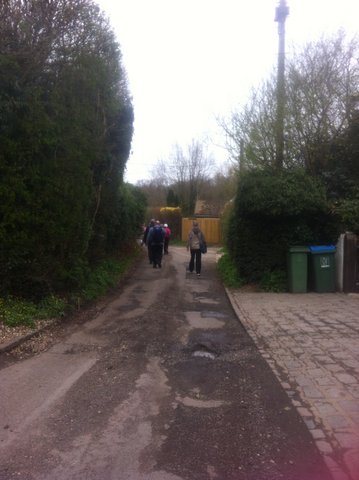 Leaving Missenden behind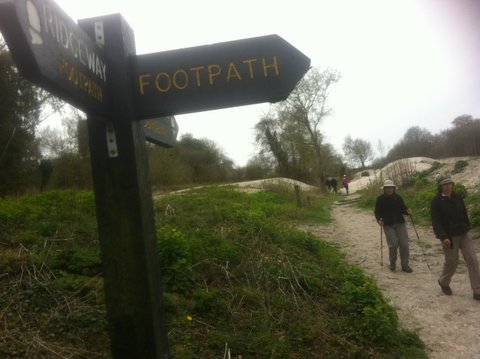 Down the Ridgeway Path towards Wendover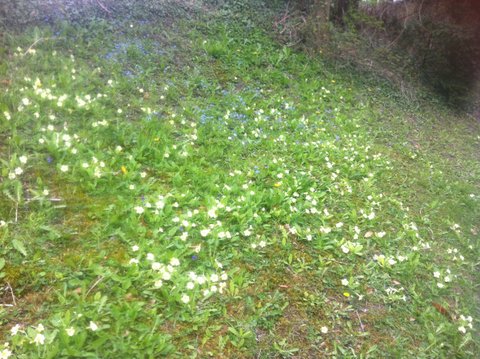 The first flowers of Spring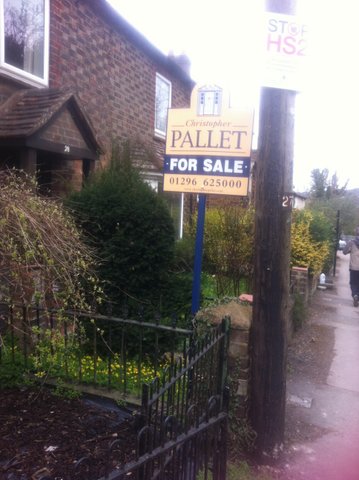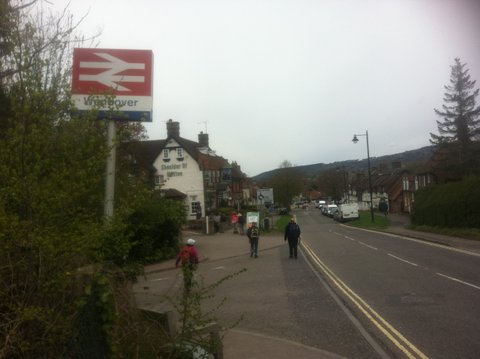 The group gratefully descends on beautiful Wendover with promises of a wide selection of lunchtime treats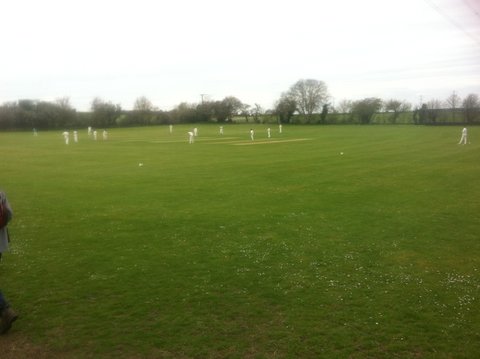 The afternoon walk to Great Missenden took the ramblers across fields with evidence that the cricket season had begun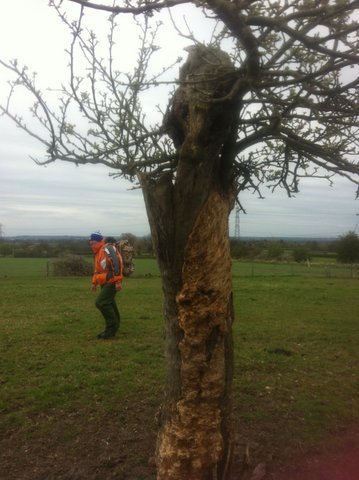 Extraordinary evidence of nature's resilience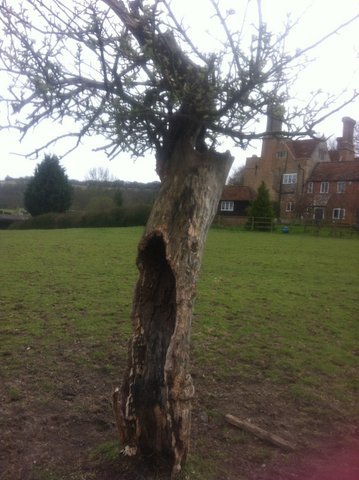 The trunk looks done for but the branches begin to bud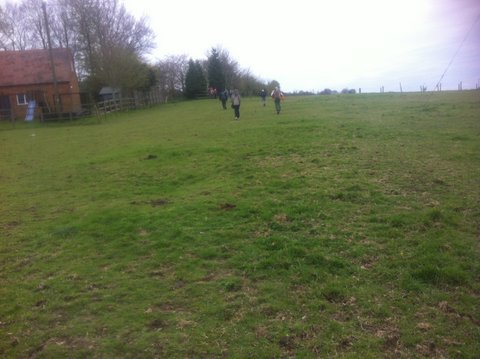 Time for the photographer to catch up with the group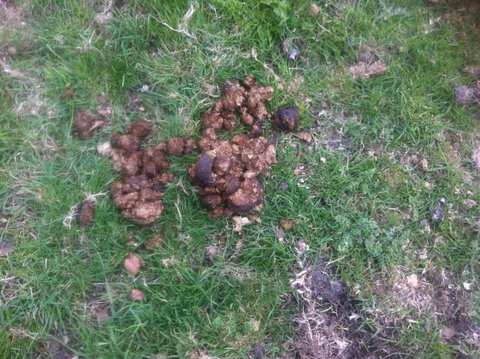 Watching her step of course!!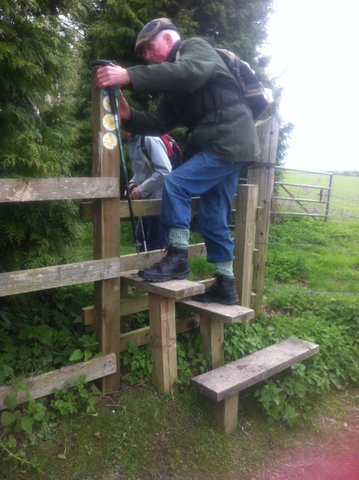 Expert ease with stiles, even with an 80th birthday looming!!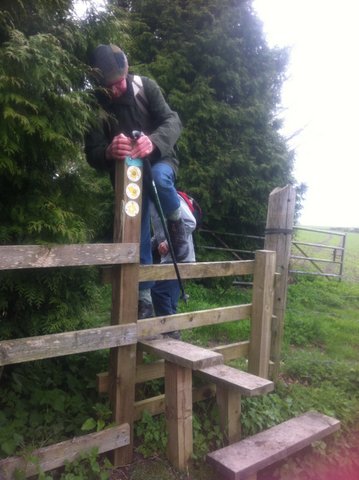 No obstacle stands in the way of a good ramble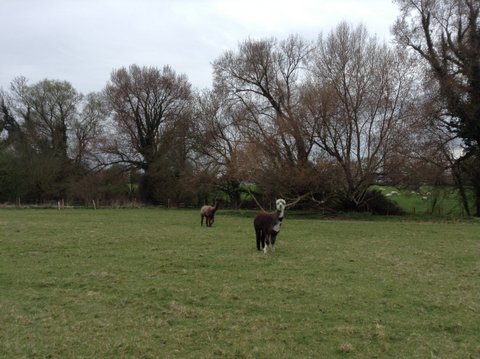 A LLama looking like a cuddly toy with such a cute face!!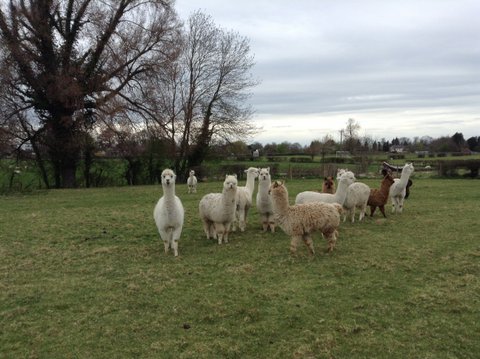 The entire field full of Llamas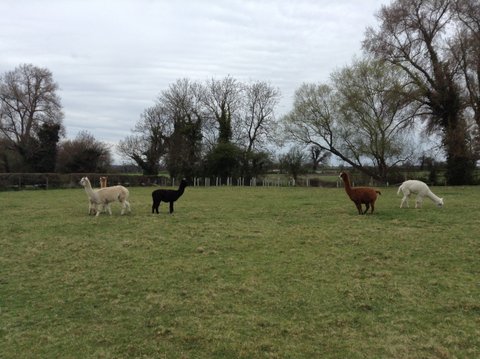 Some not really interested in the ramblers passing through at all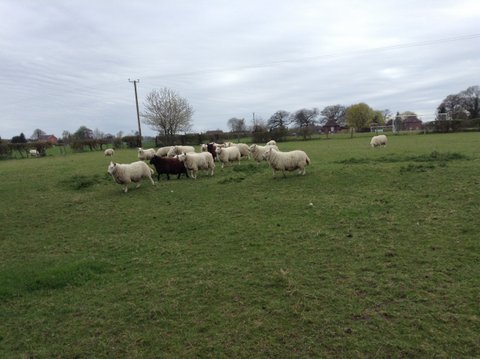 But the sheep decide to vacate to another field!!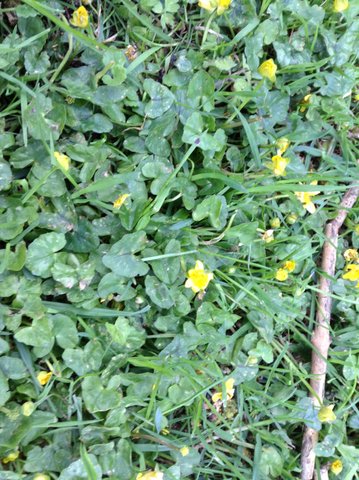 Glorious Spring springs underfooot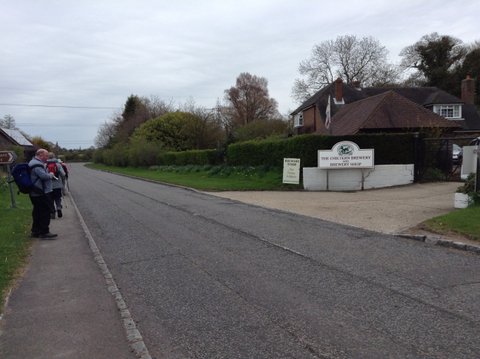 Temptation - but no time to order, must press on!!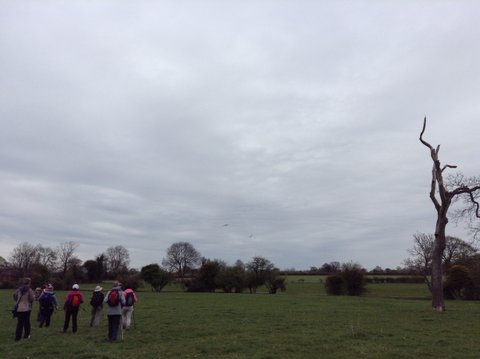 Two kites (birds of prey) spotted by Francis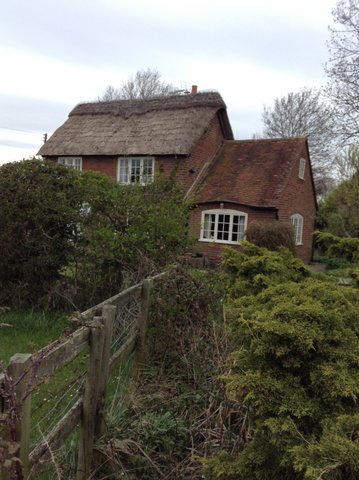 It almost looks tumbledown but is well maintained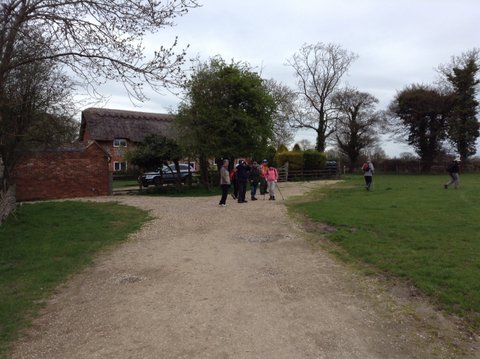 The group wait patiently for the observers of the kites in the sky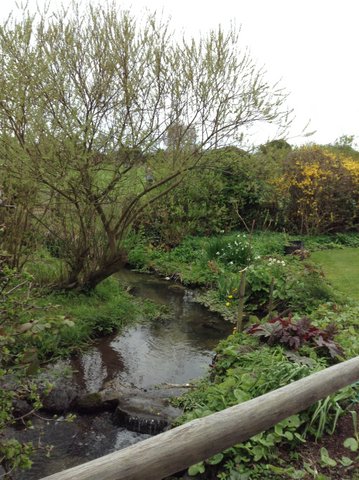 A wonderful country garden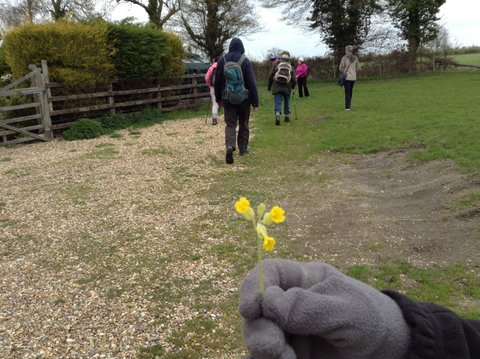 Cowslip - a beautiful and delicate native English flower. Also known as Herb Peter and Key of Heaven as folklore tells that cowslips first grew from the ground where St Peter dropped his keys,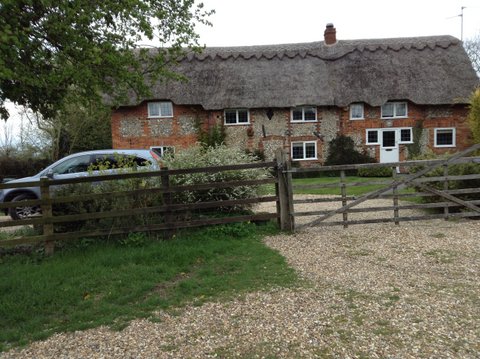 Ancient and well maintained country house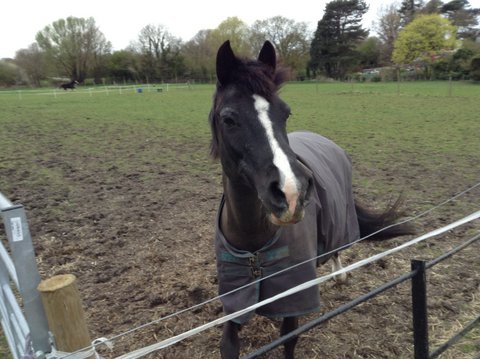 And finally, the ramblers are greeted by a lively foal.