On Sunday 26 October 2014 Paul Connolly led a walk from Brentwood to Billericay with a tea stop in Basildon. This is an area not very often used for rambles although we have had some Good Friday walks to Brentwood Cathedral and Paul, being a native of Essex, has led many walks in his native county. On this occasion we were fortunate to have Antoinette Adkins on had with her camera and she has kindly provided the following photographs.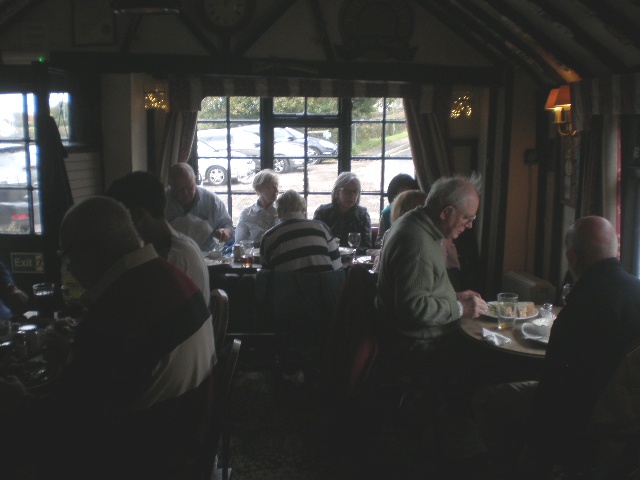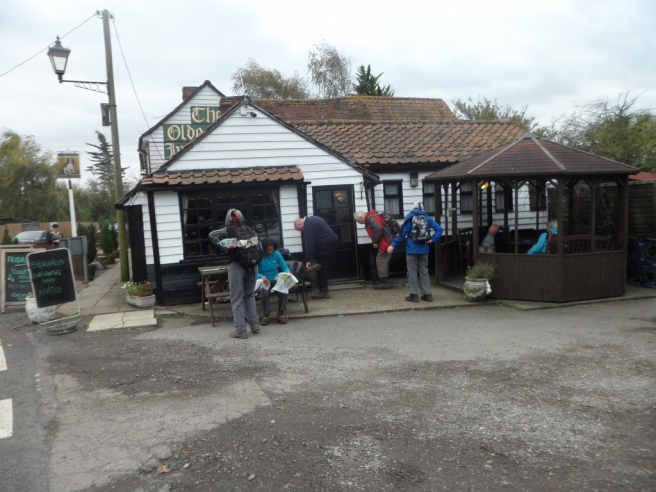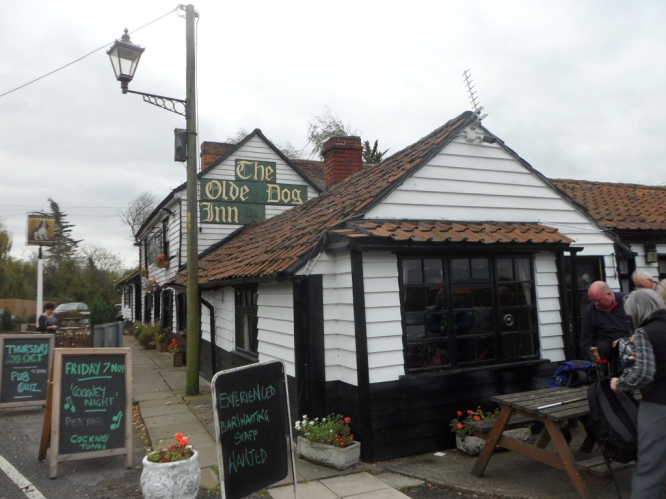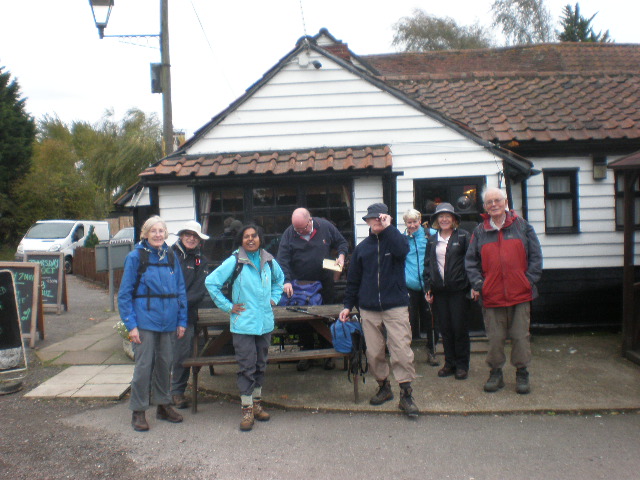 All fed and ready to leave the pub.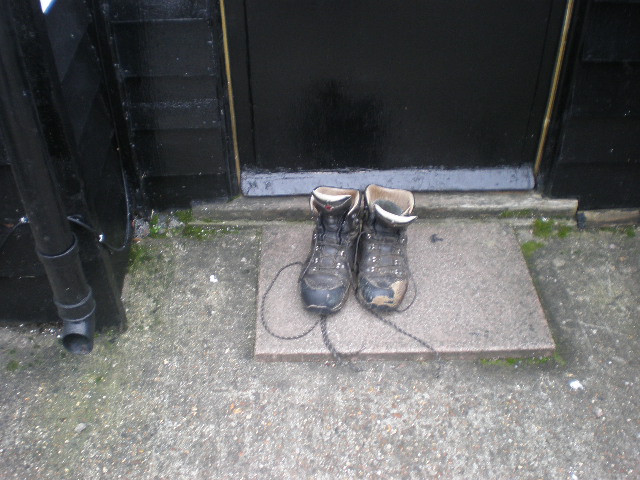 But one pair of boots awaits its owner emerging!!