Paul Brunning's walk on 31 January was in the ever popular Sevenoaks area in Kent. It was heralded in the winter programme as follows, the bits in red being additions made to the website version of the programme after the
Sunday 31st January. Leader: Paul Brunning (OS map 188*)
Meet : Charing Cross 0920 for 0947 train to Sevenoaks (arr 1030)
Lunch : Bucks Head, Godden Green
Tea : Possibly
Distance : 9.5 miles returning from Sevenoaks
Paul will meet the ramblers at Sevenoaks
* Please note that this walk can be found on either Landranger Map 188 or Explorer Map 147 and not Landranger Map 187 as was accidentally stated in the printed programme.
On the day our favourite photographer, Antoinette Adkins, was on hand with camera clicking to provide the following photographic memories.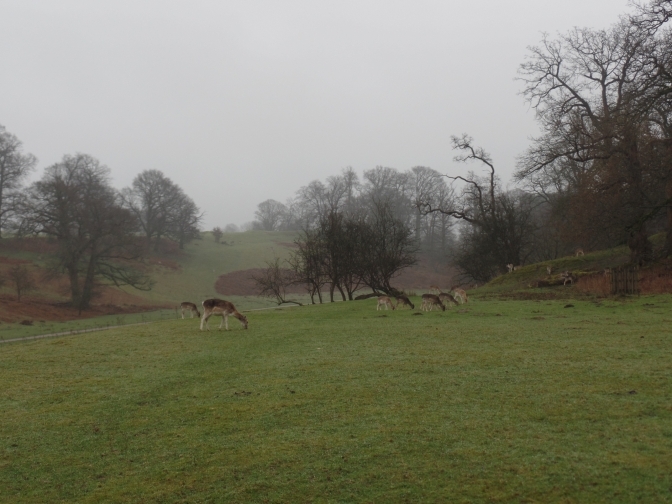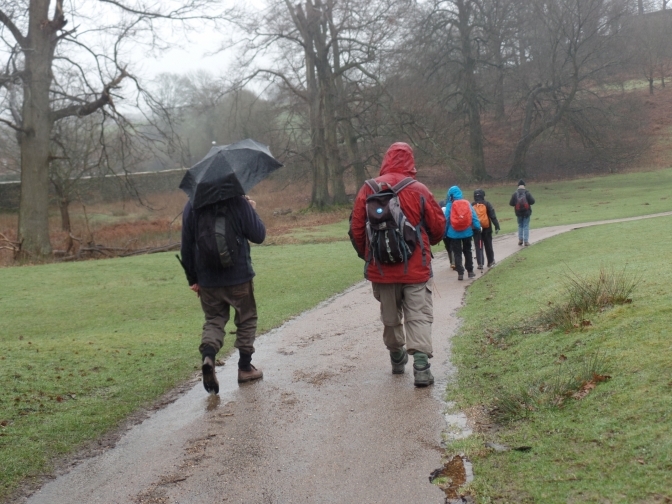 Conditions not very good by the looks of the hoods and unbrella!! Antoinette reported that it started off wet but improved, apart from the mud which of course lingers long after the sun appears.