I'm afraid 2012 has seen serious dive in the supply of photographs taken on rambles as our main source of supply for the last three or four years suffered the loss of her photographic equipment. On another page I have put up photographs taken on this year's leg of the walk to compostella and, apart from them, the only photographs I have received so far are the five below taken by Robert Slater on some of his own rambles.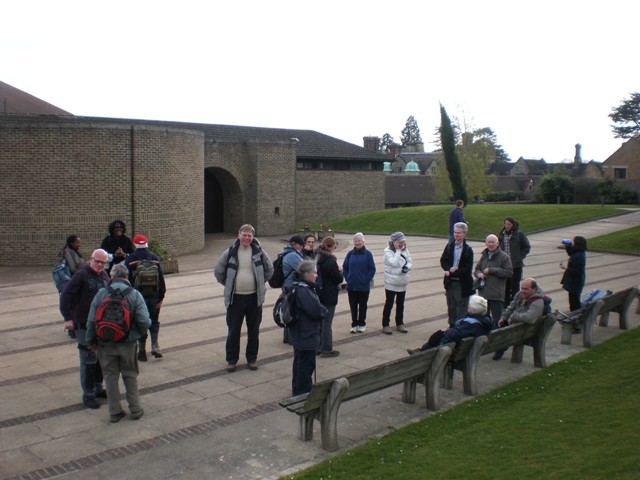 The above photograph was taken outside Worth Abbey on Good Friday. This was John Burbage's walk (John is the second gntleman from right.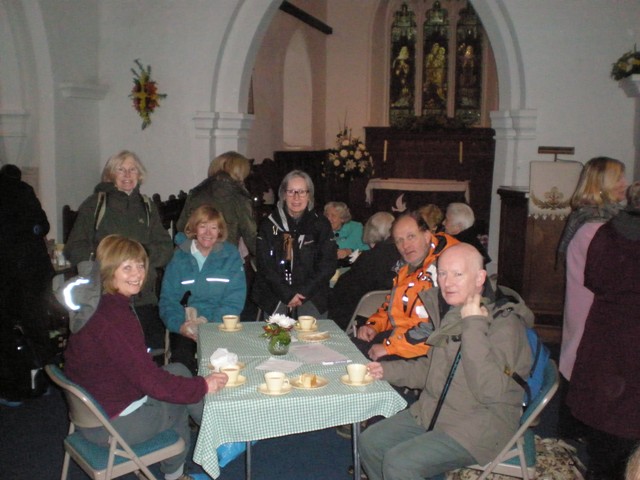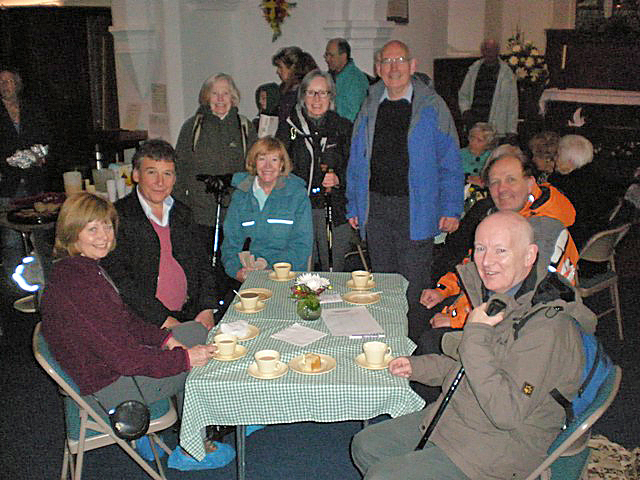 These next two were taken in St Mary's Church ,Stapleford,in May when Robert led a Welwyn North ramble.It was an impromptu stop for afternoon tea.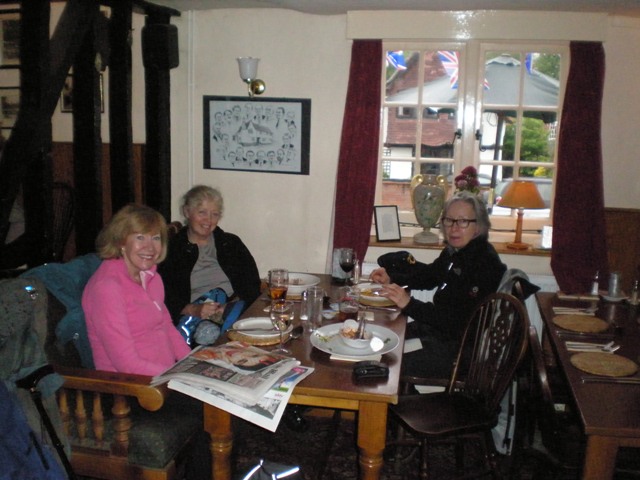 This fifth one was taken this in June on Robert's Stevenage walk on a rather wet day.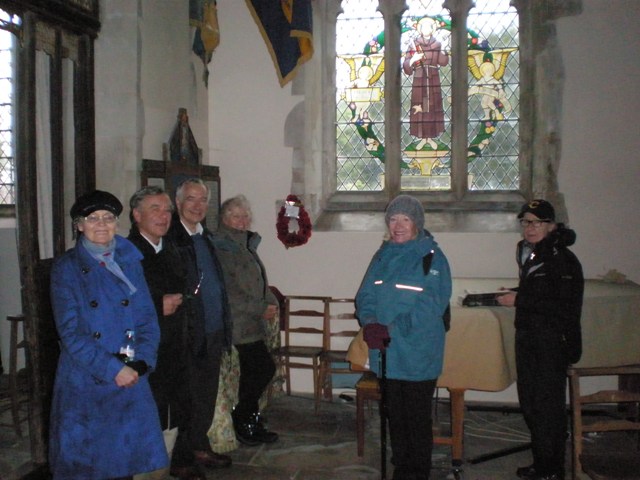 And lastly, they said the St Francis prayer in front of this stained glass window of St Francis in the medieval All Saints Church ,St Paul's Walden,where the late Queen Elizabeth the Queen Mother was baptised.