Sunday 9 December 2012 saw Martin Harrisson leading a group of ramblers from Cockfosters as is his wont at this time of year. The photographs were kindly supplied, complete with captions in most cases, by our regular photograoher, Sheila.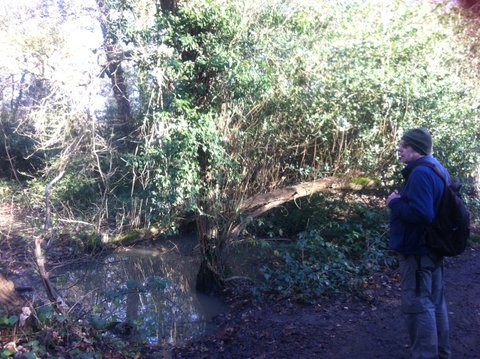 Walkers met at Cockfosters Underground station although our photographer did not join them until later.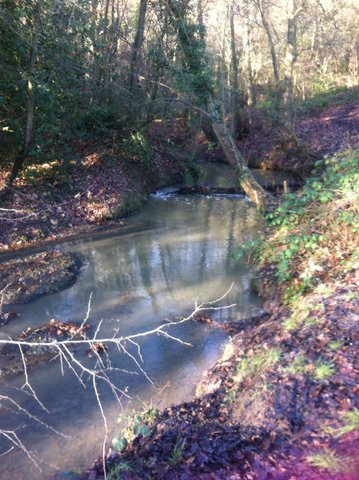 Winter woodland with a flash of water relief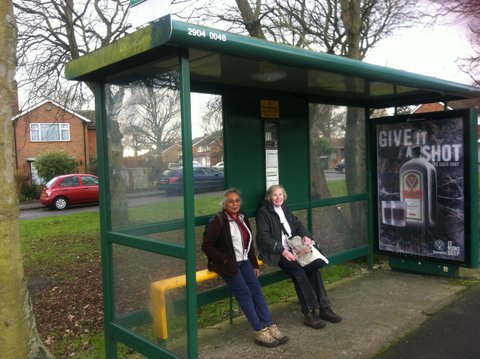 Ramblers pause near the lunchstop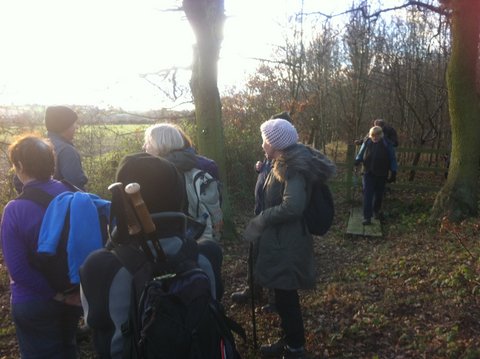 And pause again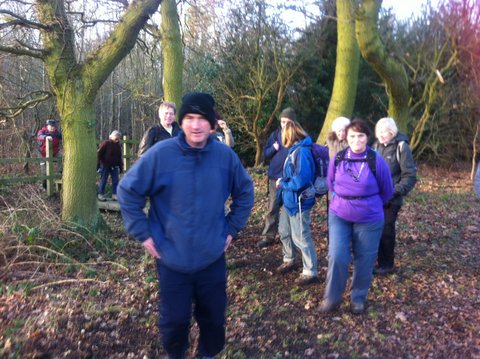 Leader Martin strikes a John Wayne pose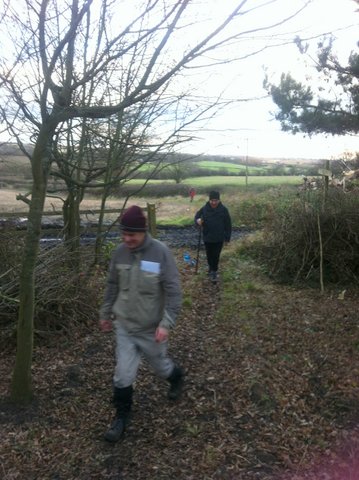 December chill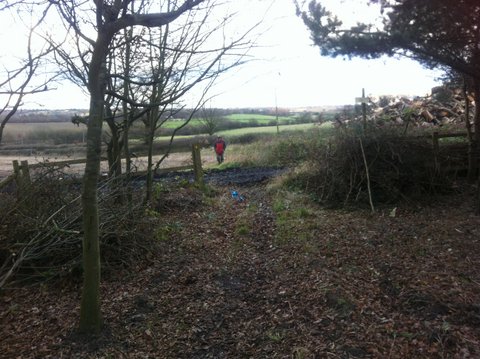 Bringing up the rear - well somebody has to!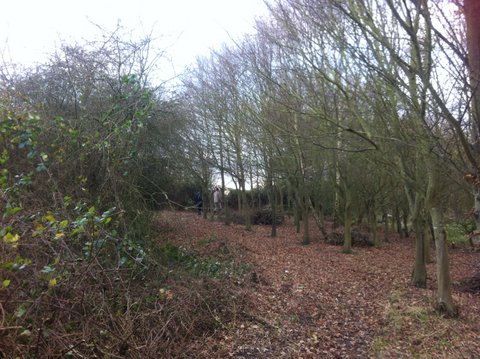 Bright December day in beautiful Trent Park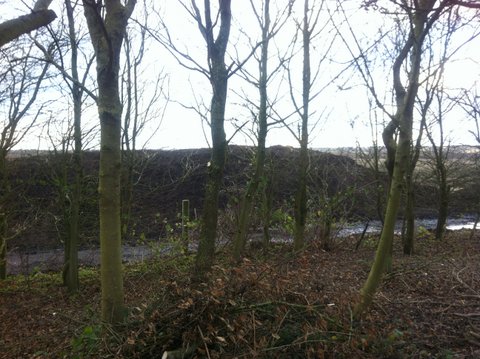 Good quality manure mountain!!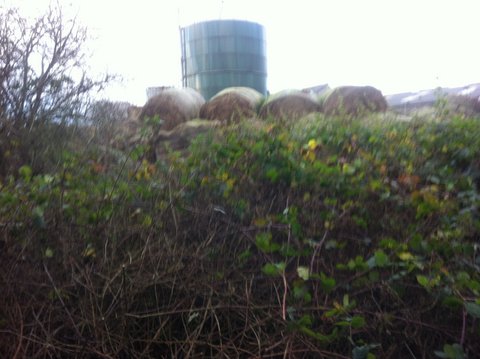 Great to see bales of hay so close to London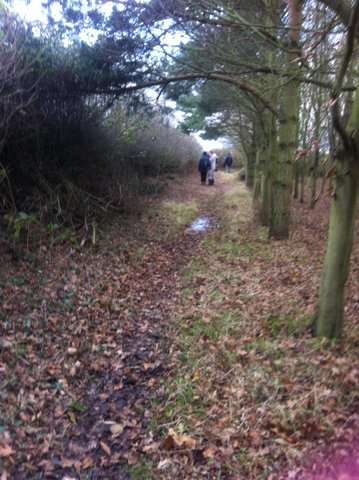 Woodland path so typical of this area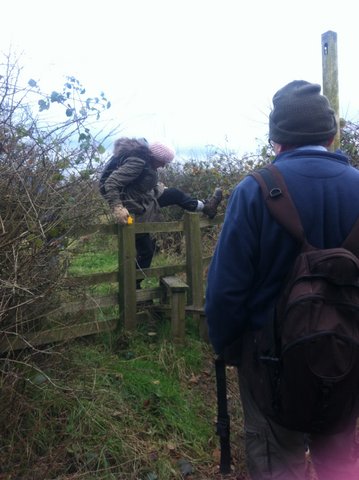 Now for many ways to cross a stile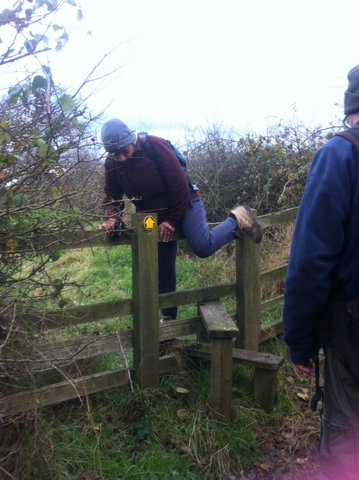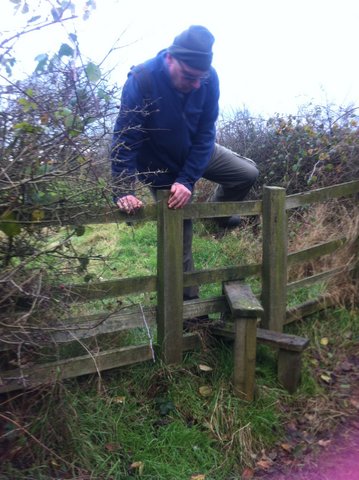 Yet another tactic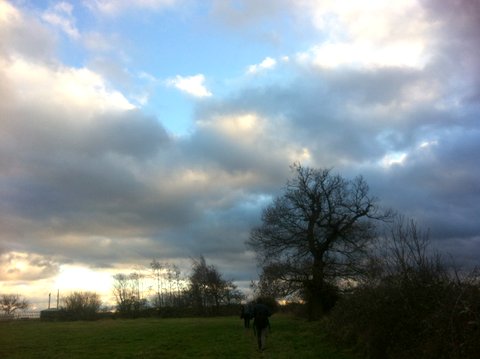 After lunch there was roast to be walked off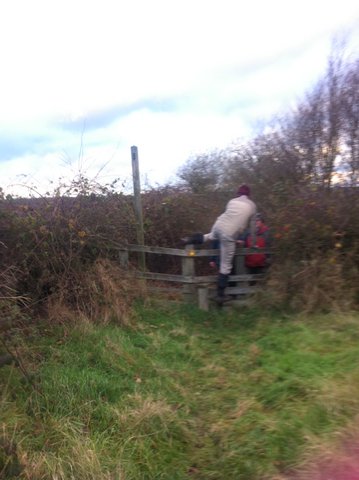 More challenges and more ways of meeting them!!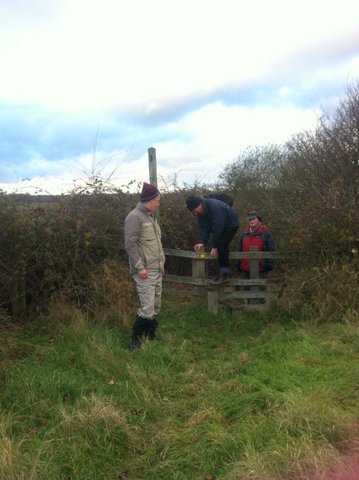 Close observation!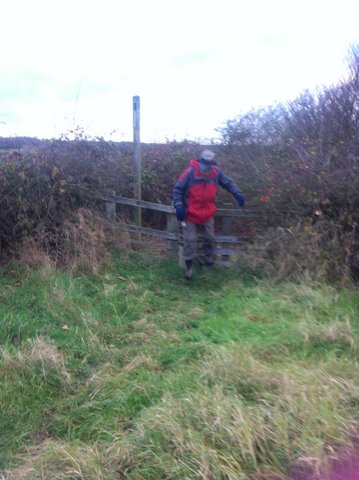 All clear now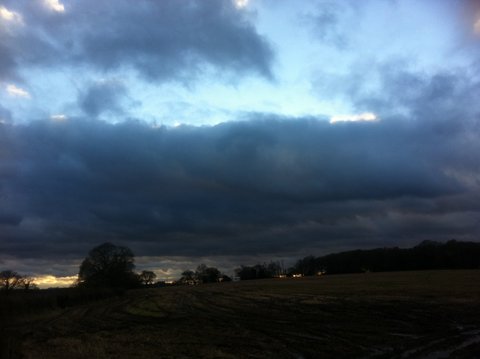 Stunning views against the winter sky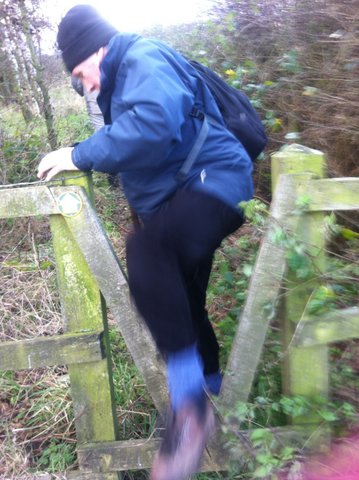 A sideways approach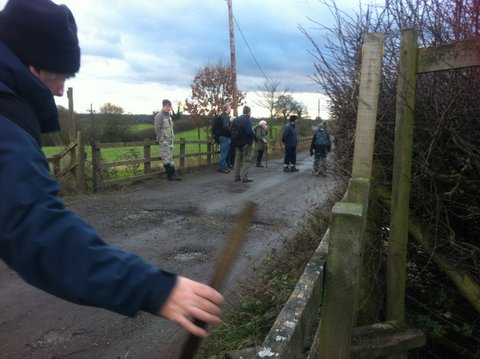 Captivated walkers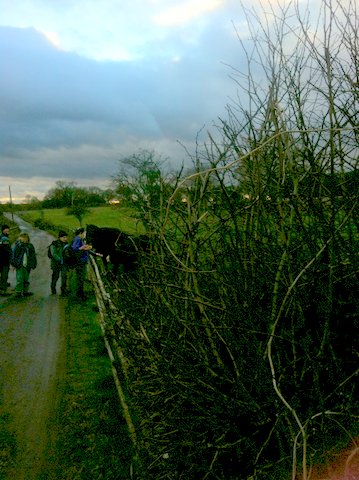 Fresh fruit for the horse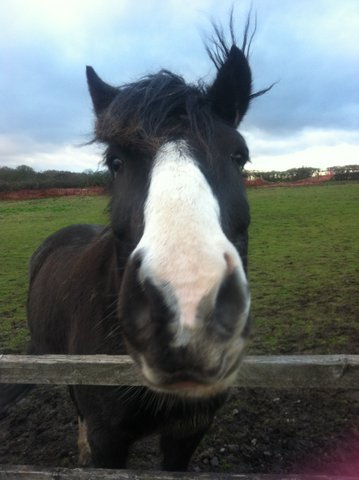 Hello!!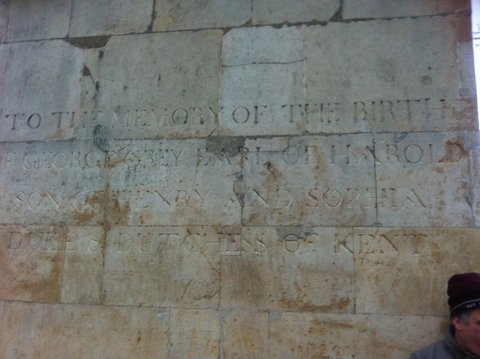 No caption for this one unfortunately.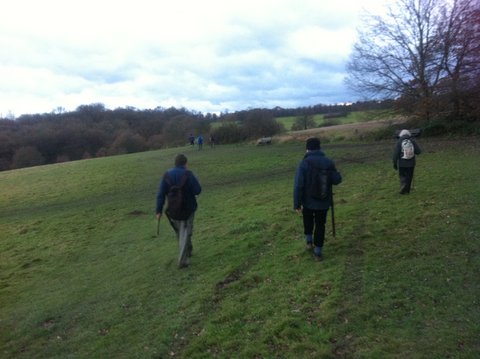 Each at their own pace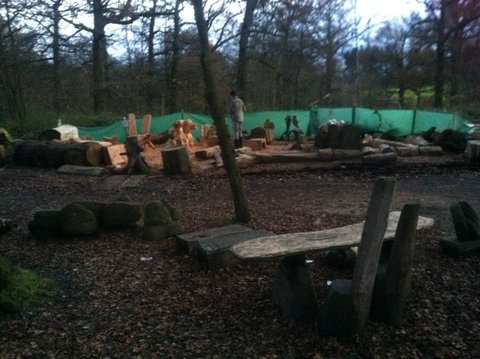 Wood sculptures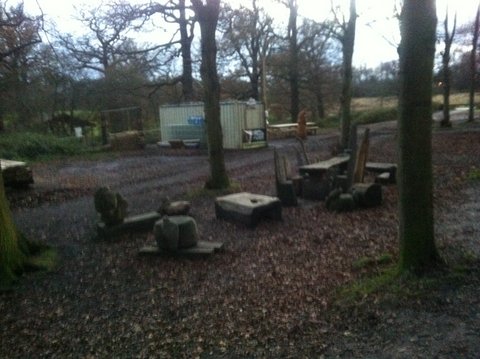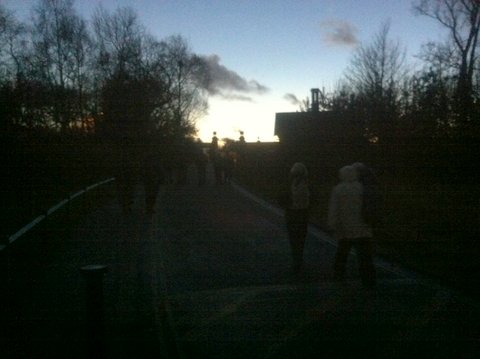 Twilight descends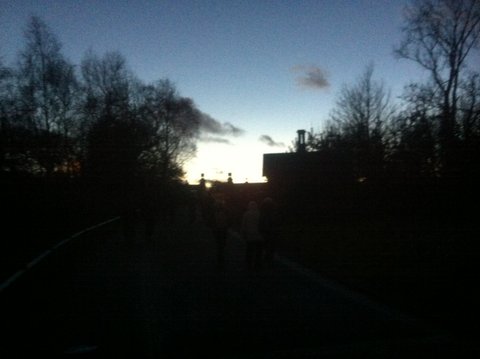 Light quickly fades as the exit from the park approaches