The second walk of the New Year 2016 was led by John Burbage and was heralded in the Winter Programme as follows:
Sunday 10th January. Leader: John Burbage (OS map 176) 

Meet: Waterloo Station 09.40 for the 09.57 train to New Malden (arr. 10.19).
Lunch : Crooked Billet, Wimbledon Common.
Tea : Putney 

Distance : 8.5 miles, generally on the level but with a gentle climb to Wimbledon Hill. Be prepared for muddy paths. Route follows the Beverley Brook from near its source to the Thames at Barnes. We return from Putney. 

Fare : Travelcard/Oyster/Freedom pass options
Please Note: Leader will join group en route.
Happily, Antoinette Adkins was once again available with her trusty camera and provided the following happy photographs of the day.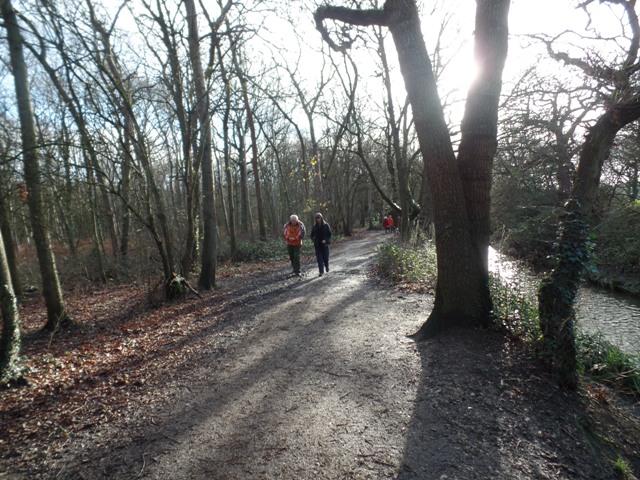 It looks as if the walk began with less than clement conditions to continue where last week's walk broke off!!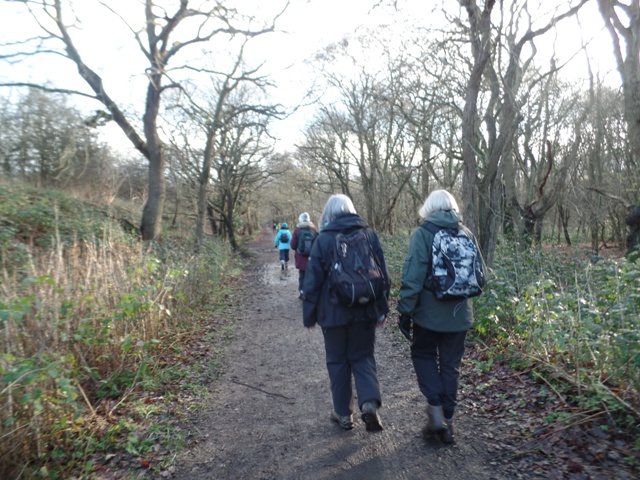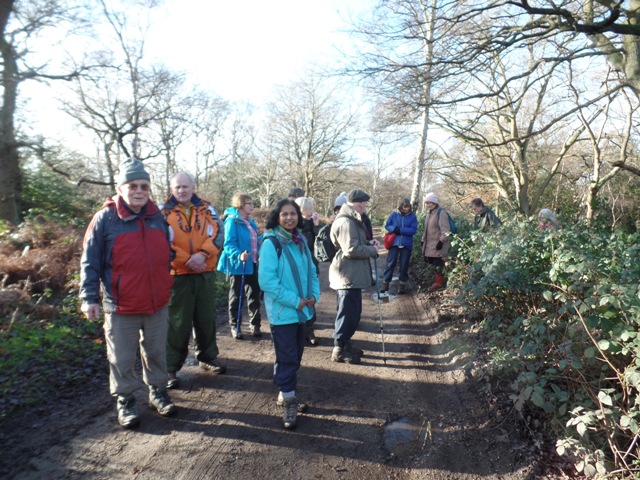 A walk conveniently close to London, just what is needed to bring out the winter walkers.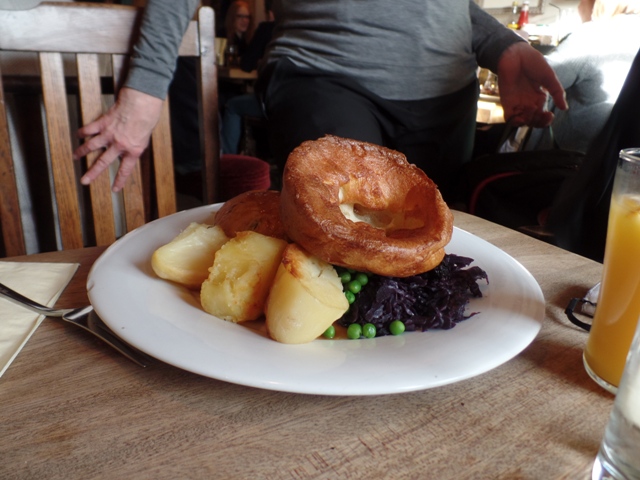 An essential part of the rambler's day - the pub lunch, on this occasion provided at the Crooked Billett, the well known haunt of the late Oliver Reed.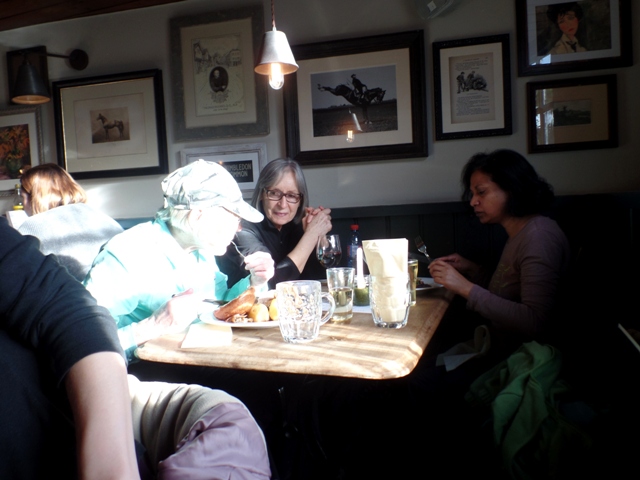 Problems with lighting protect the identity of one hungry rambler.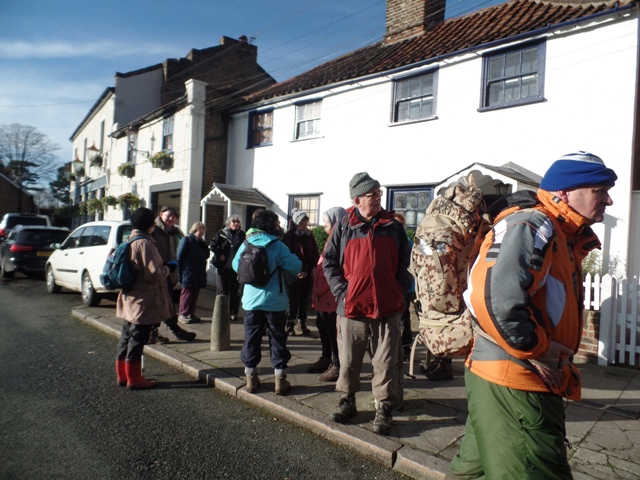 Back to the walk, well fed and watered.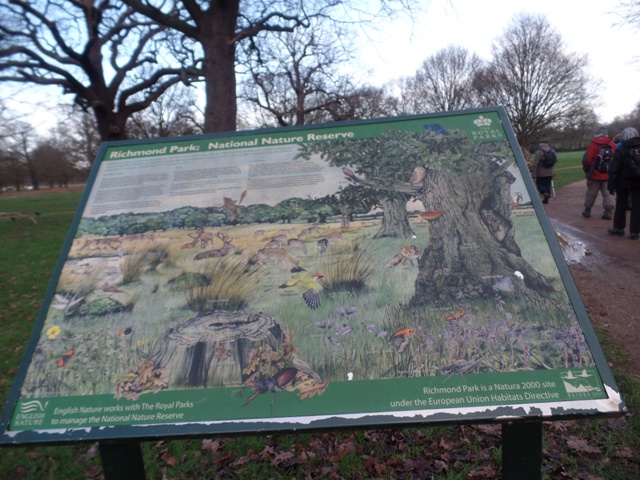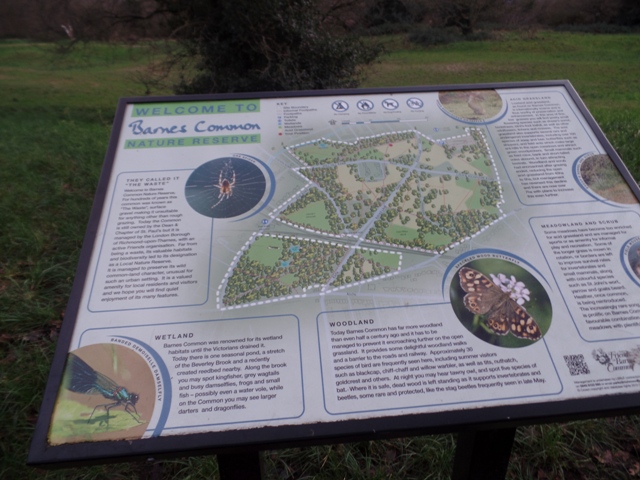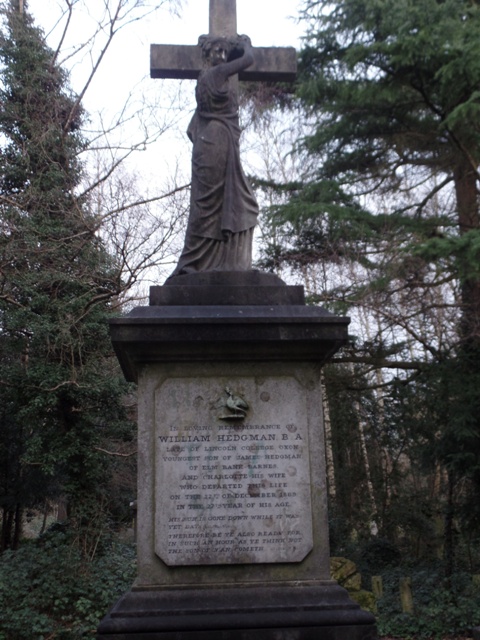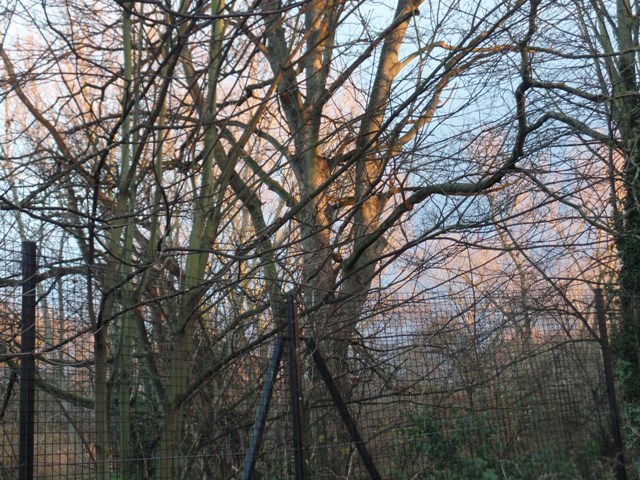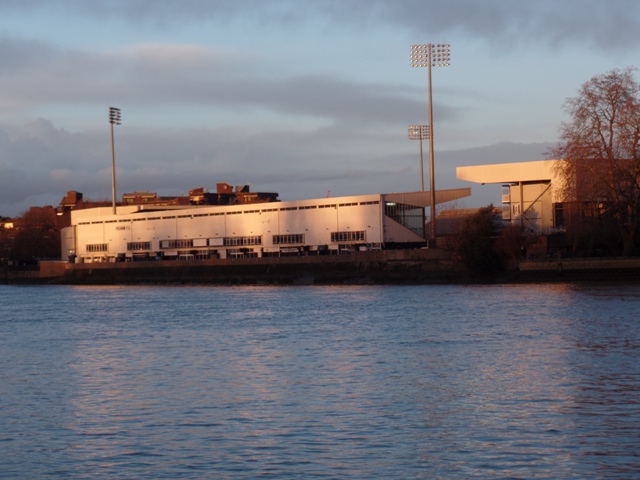 Across the river Thames could be seen Craven Cottage, the home of Fulham Football Club.