On 21 August 2011 John Burbage led a gallant band of ramblers up hill and (not very much) down dale from Leatherhead station to Dorking for lunch and then back to Leatherhead via Bocketts Farm where delicious afternoon teas were being served. Once again we are indebted to Sheila for some photographic memories of the day.
I missed the ramblers at the start so made my own way over Boxhill to Dorking and joined them at lunch in the King's Arms in West Street, Dorking where we had a lovely lunch served in a friendly and efficient manner and I was delighted to be made feel so welcome.
The first eight photographs were taken by Sheila in the morning, before my arrival.
The detail appeared in the sumer programme as follows:
SUNDAY 21st August (Landranger Map 187) Leader: John Burbage
Meet: Victoria Station 08.50 for the 09.08 train to Leatherhead (arr. 09.58*)
Lunch: A choice of pubs and cafes in Dorking (west side)
Tea: Bocketts Farm Teashop
Distance: 12 miles returning from Leatherhead. Hilly in the morning; more level in the afternoon with one hill.
Fare: £5.10 Anytime return with Railcard. Book via internet from £3.75 return.
*Earlier start to allow for a short bus journey from Epsom in morning only.
Note: It will be possible to join the group for the 6 mile return leg. Meet at the Junction of High Street and West Street (near the Museum) at 2pm. Leader may join the group en route.
The mention of hills suggested that this would be a good walk for those attending the planned walking holiday in Kerry to get in some practice.
Sheila Bravin was on hand with i phone at the ready to record some photographic memories of a great day's walking and these are reproduced below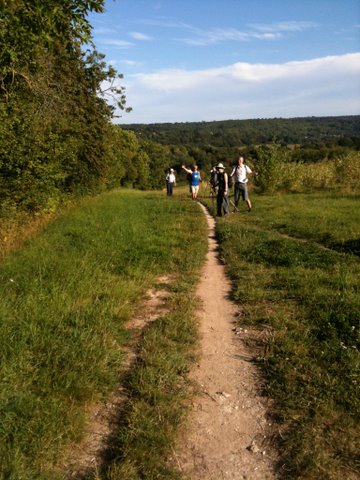 Happy walkers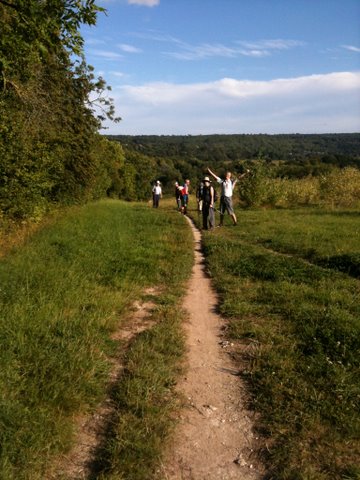 Leader John, left, discusses lunch arrangements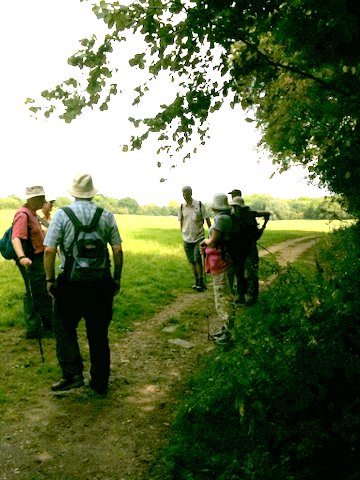 Woodland butterfly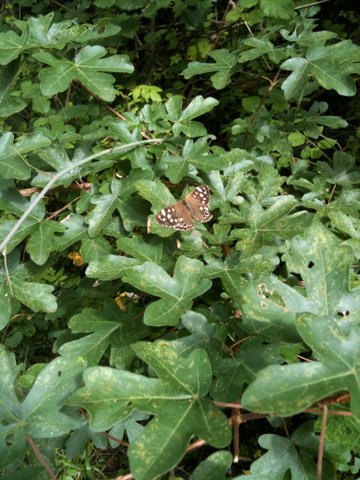 Seasonal beauty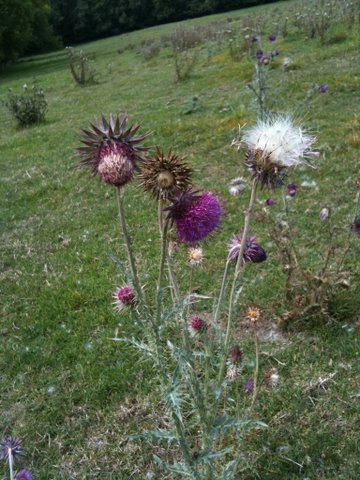 Perils of the countryside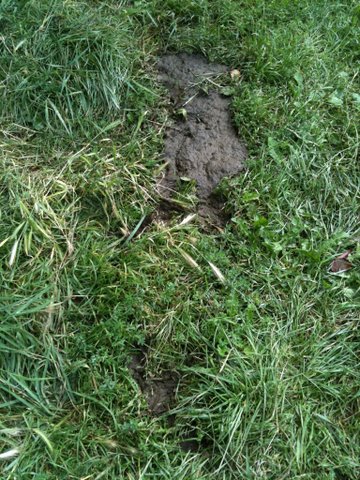 Vineyard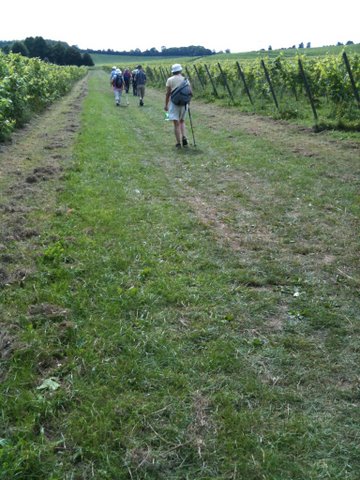 Panoramic views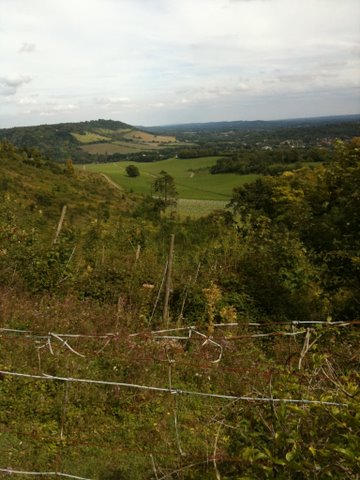 During the morning I was making my way to Dorking via a different route over Boxhill and took these next few photographs. At the time I took them I had given up hope of joining the ramblers and was picturing in my mind the group enjoying lunch in the pub close to the Methodist Church in Dorking which can be seen in the middle of the first photograph.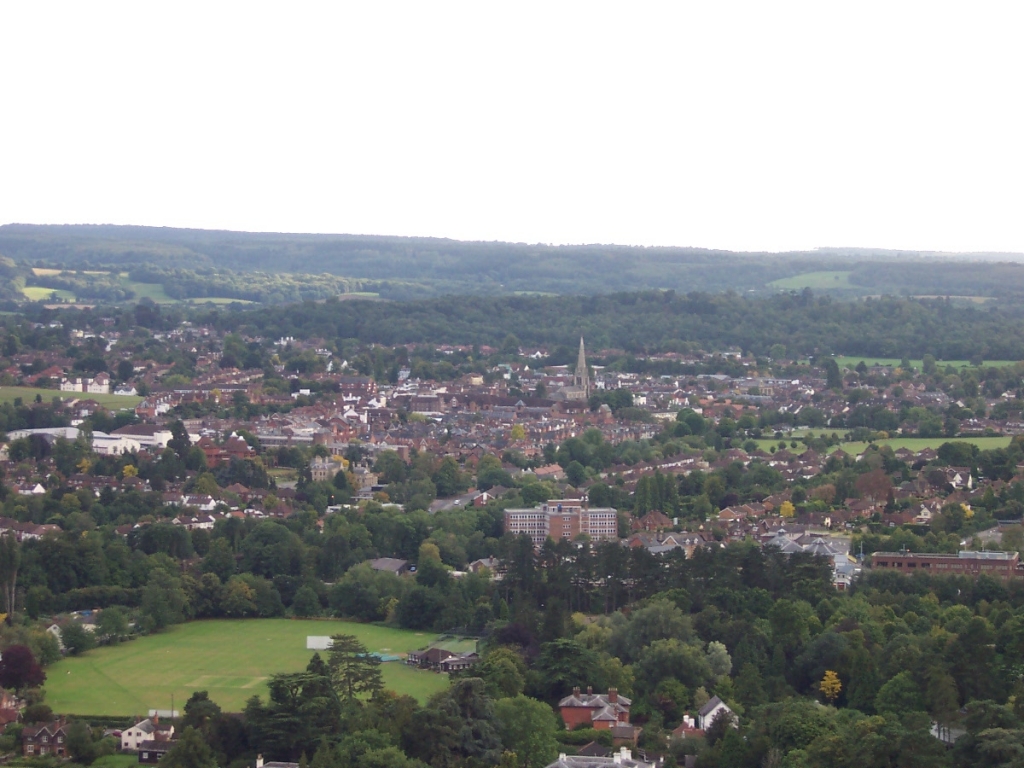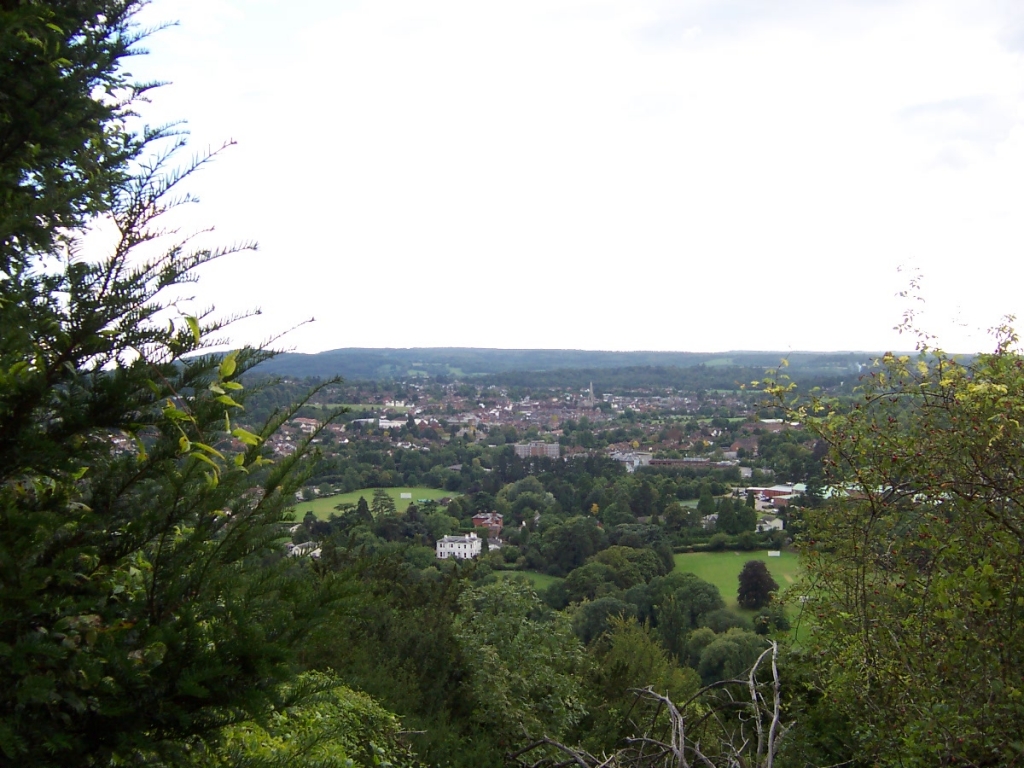 On the other side of Boxhill I came by just two Belted Galloway cows (more usually seen in herds) and they kindly waited while I set the camera to take some photographs of them!!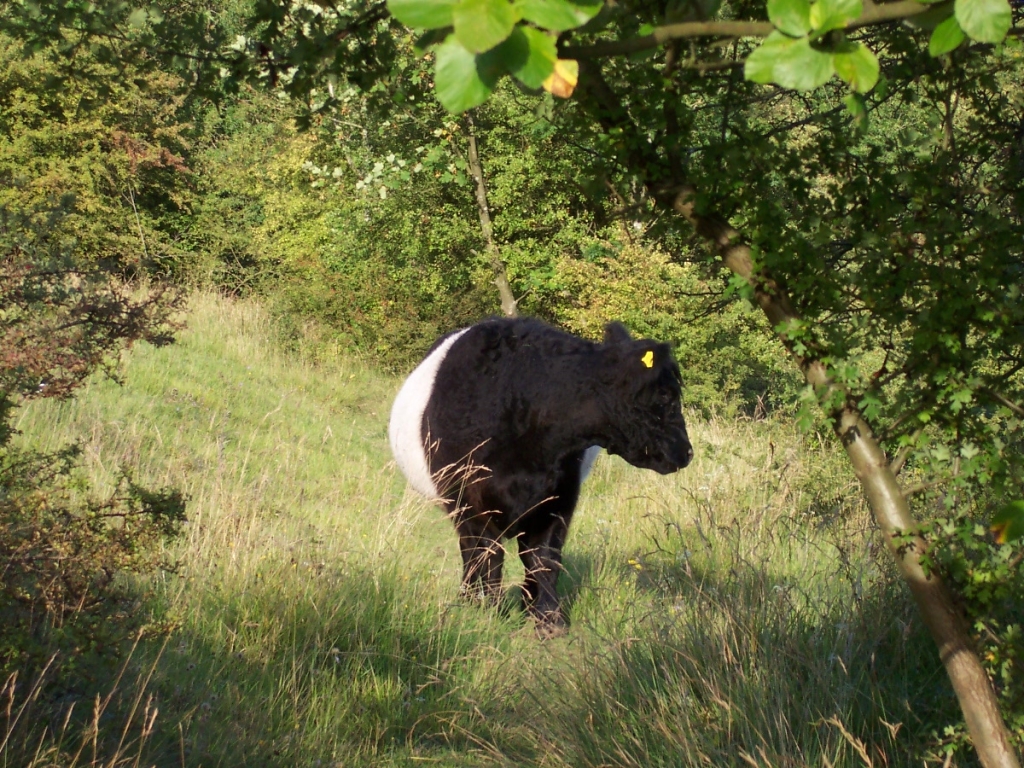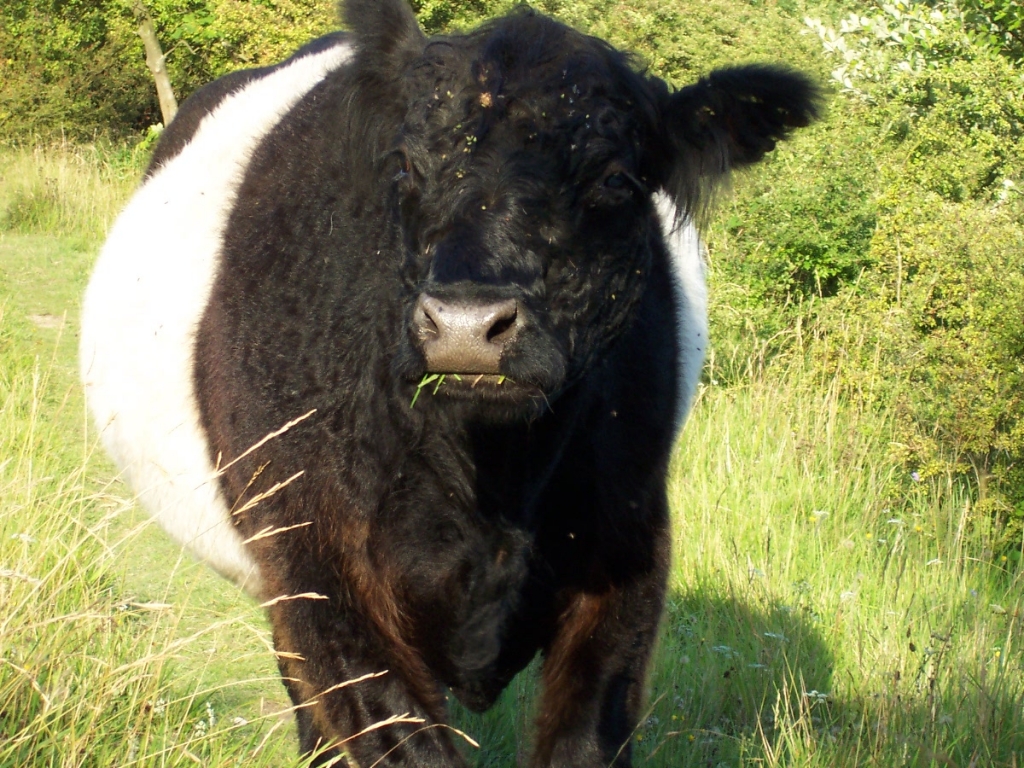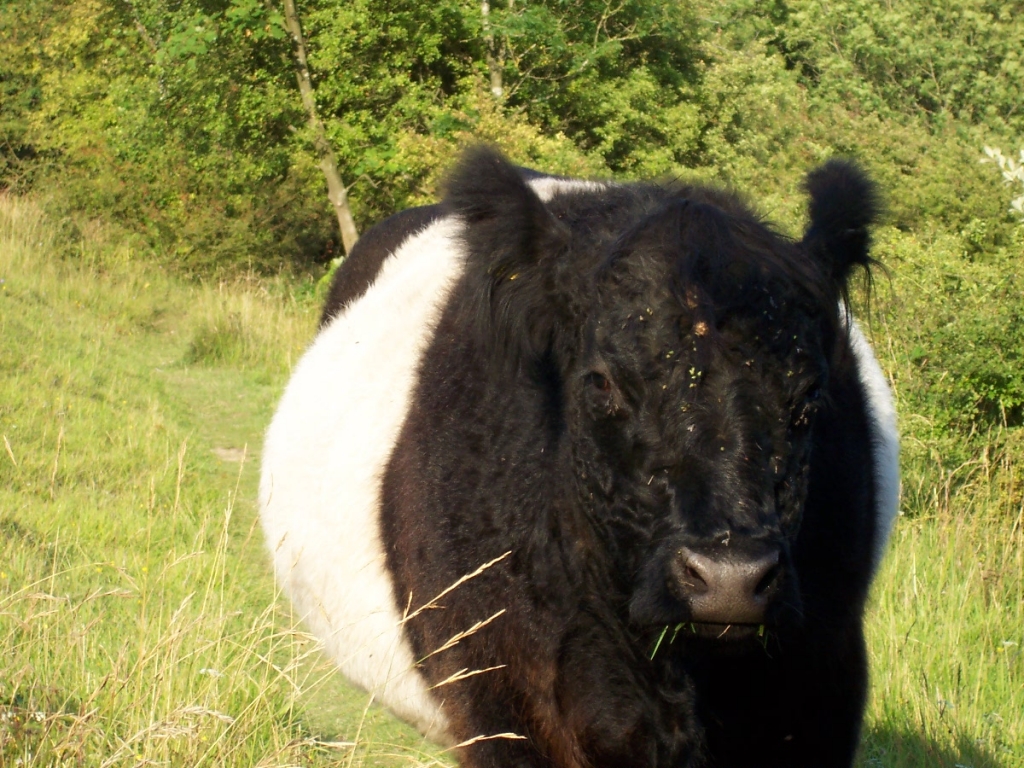 In the event I managed to catch up and had a nice lunch in the King's Arms in south Street Dorking. Unfortunately I only have this thumbnail size photograph of the meal.

Then after lunch we came to this fascinating use being made of a fallen tree.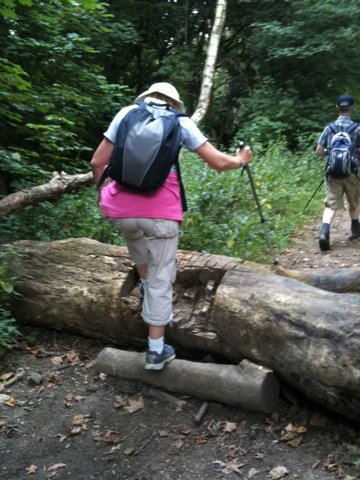 Nettles everywhere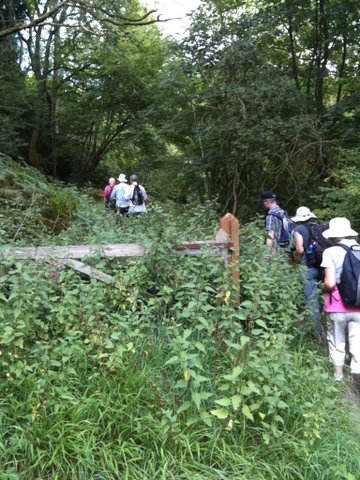 That's me at the back below, with my rucksack looking like a cowboy's saddle bag!!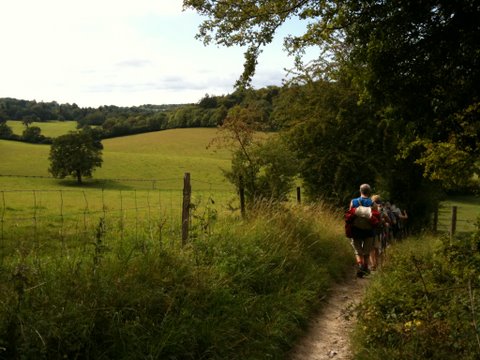 We passed the famous Polesden Lacey grounds. Although we did not see the house itself we passed very close to the Polesden Lacey youth hostel which I think was just behind the photographer as she took this photograph