On Good Friday 18 April 2014 John Burbage maintained the tradition of leading a walk taking in attendance at a Good Friday service. This year we went to Worth Abbey which we have done several times in recent years.
John started from Balcome with a dozen or so companions. Five of us did a shorter version of the walk, beginning at Three Bridges and the first photographs below are ones which were taken wiith my camera on that walk.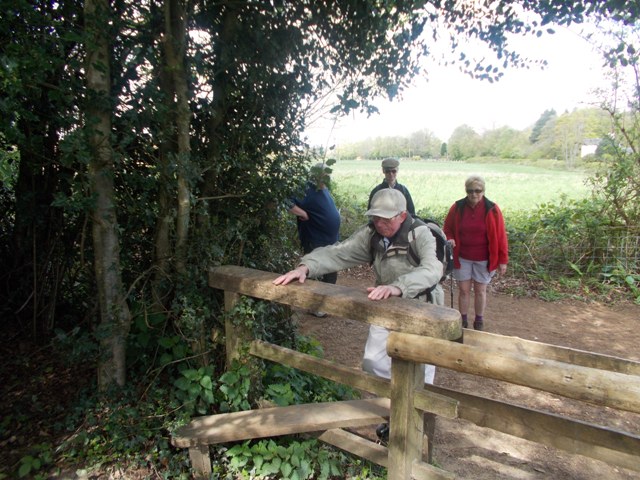 With councils now replacing stiles with swing gates now we only encountered one stile on this walk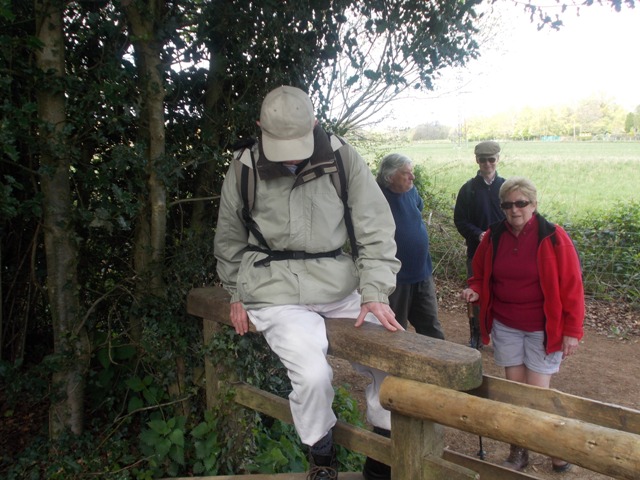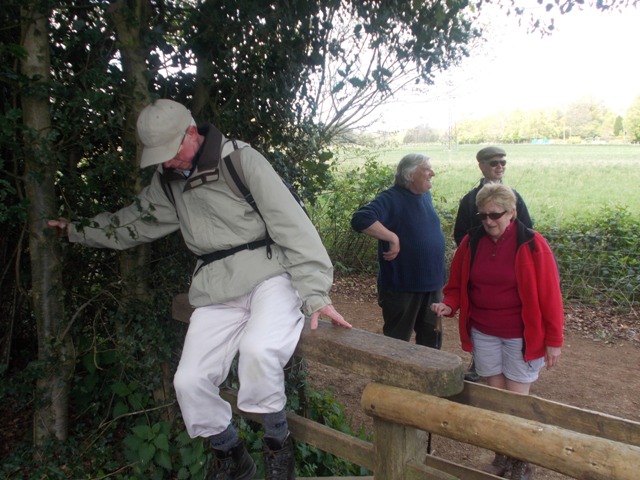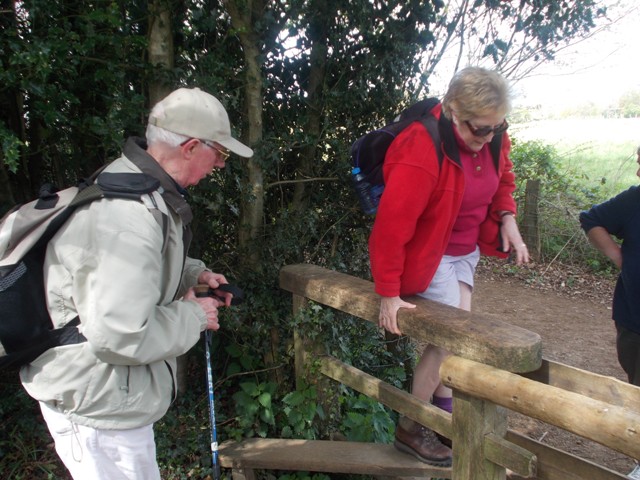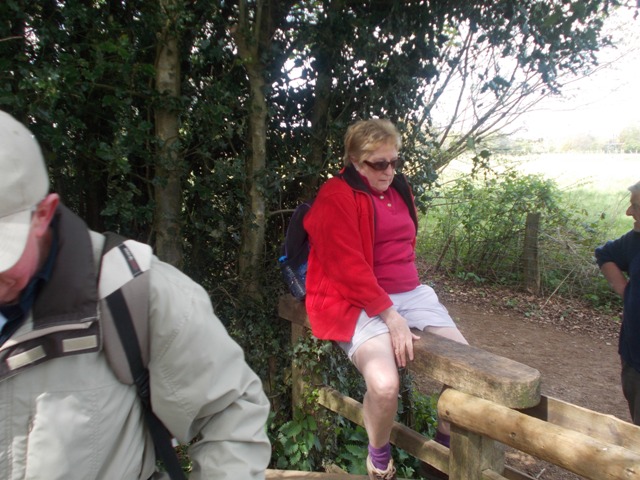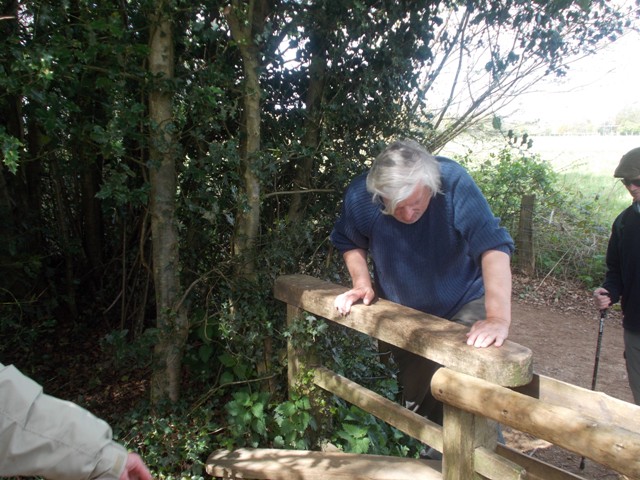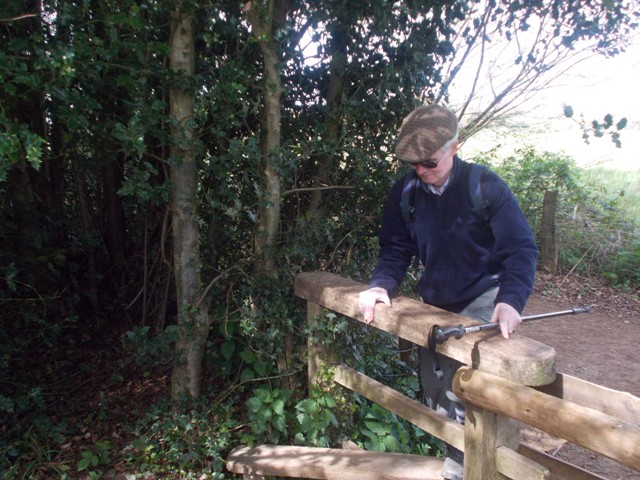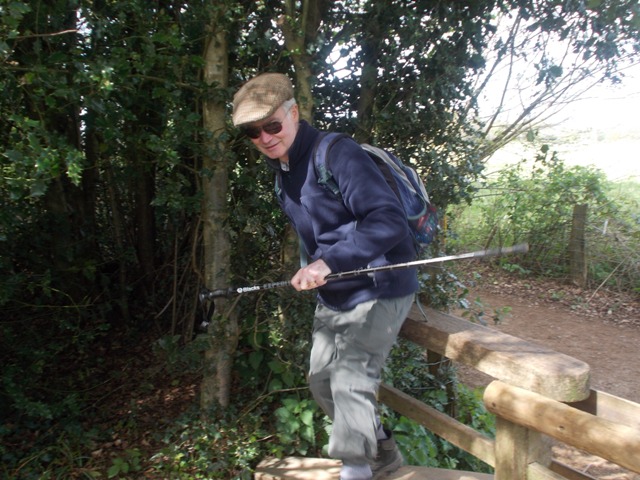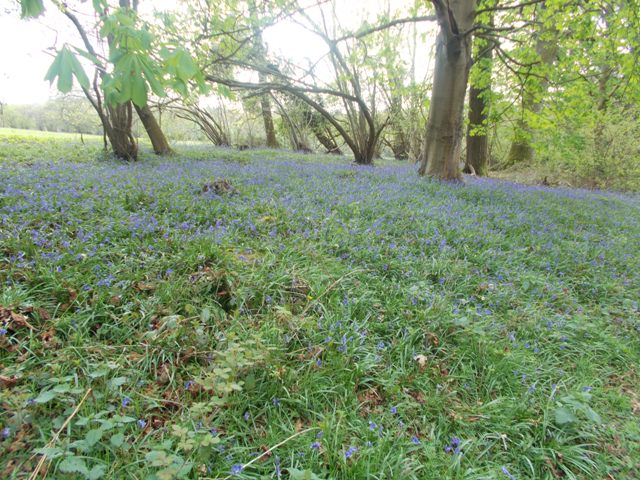 A nice display of bluebells in the woods approaching Worth Abbey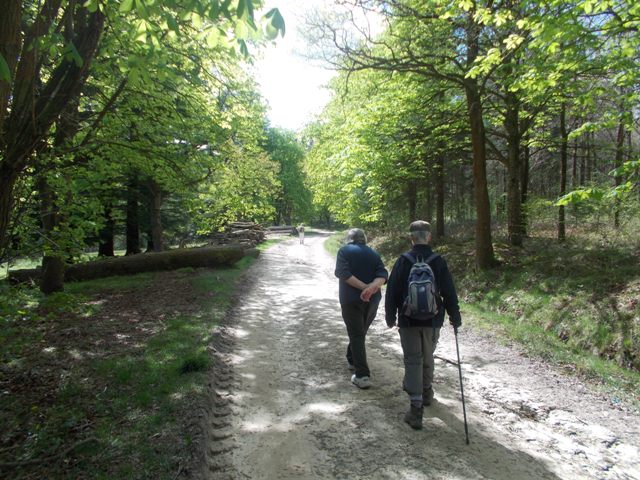 Joe barely visible in the distance as we did not hold his attention!!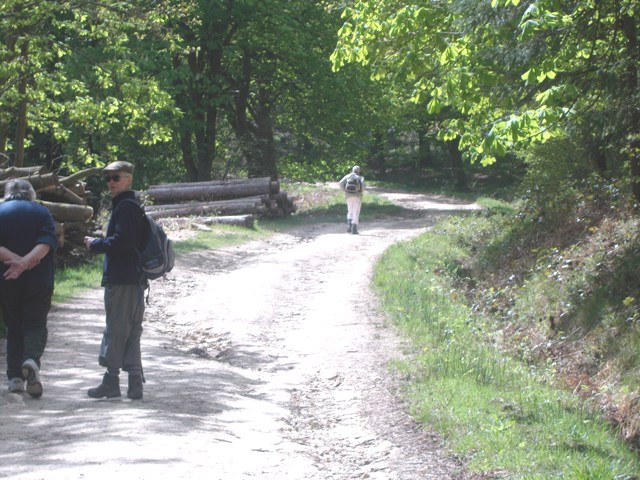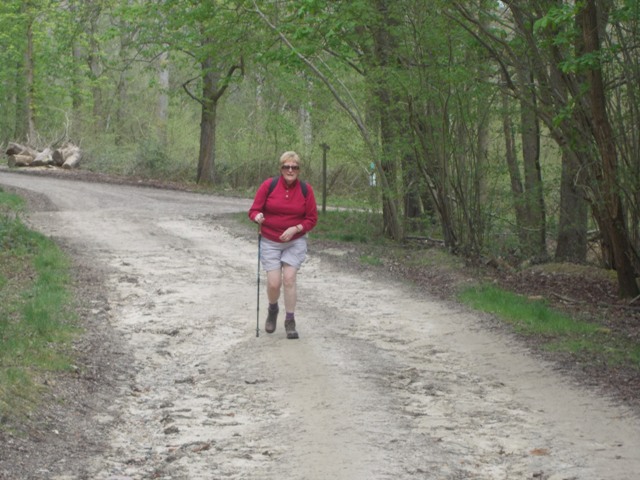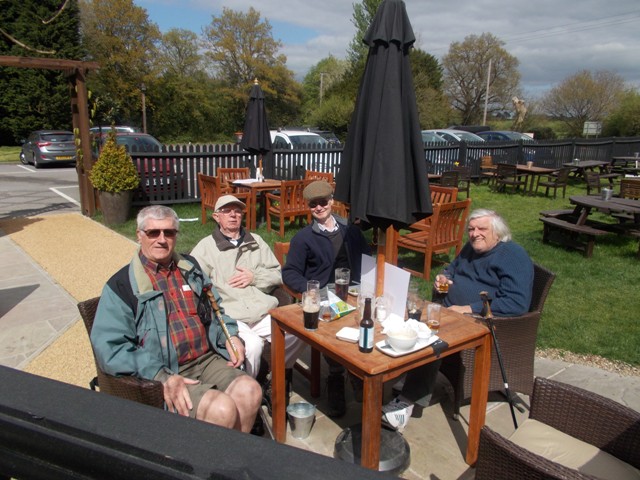 And so we arrive at the Cowdray Arms for lunch.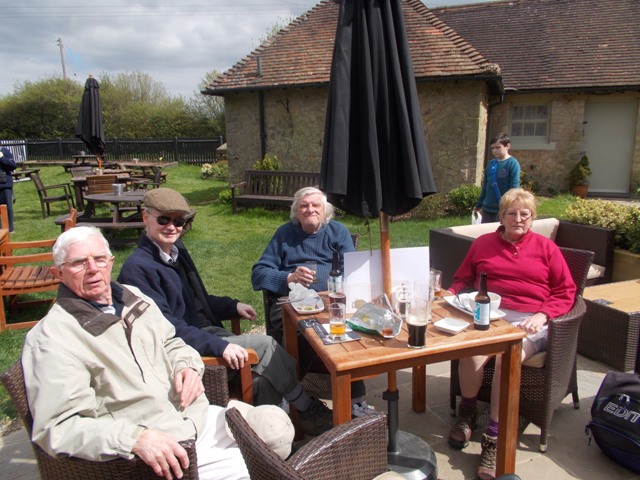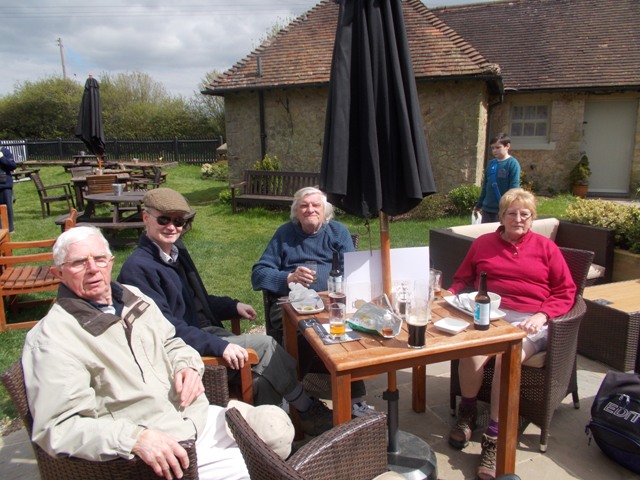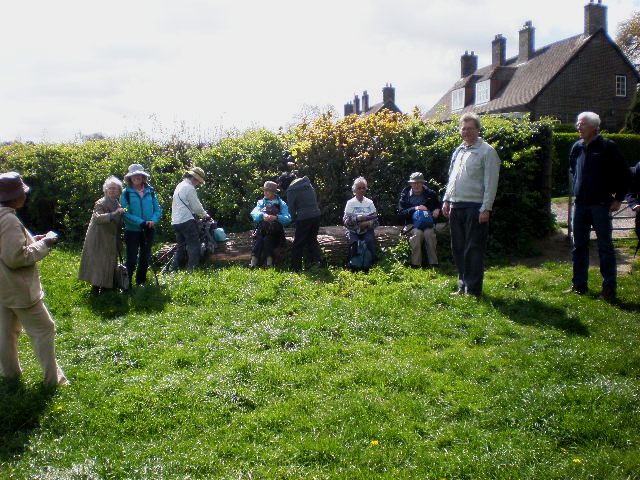 Meanwhile the dozen or so ramblers on the long walk from Balcombe took a rest and Robert took some photographs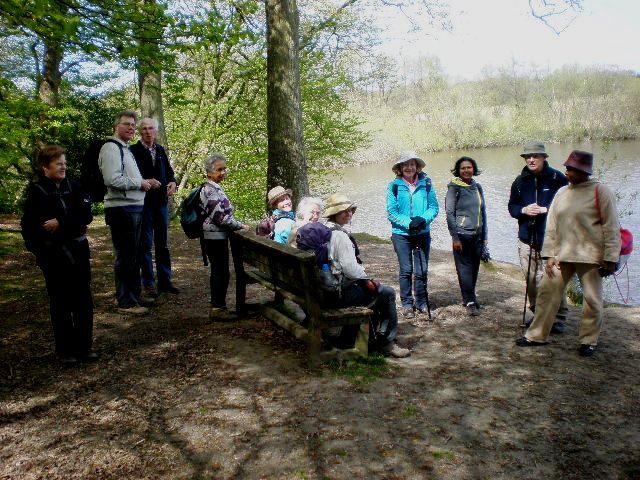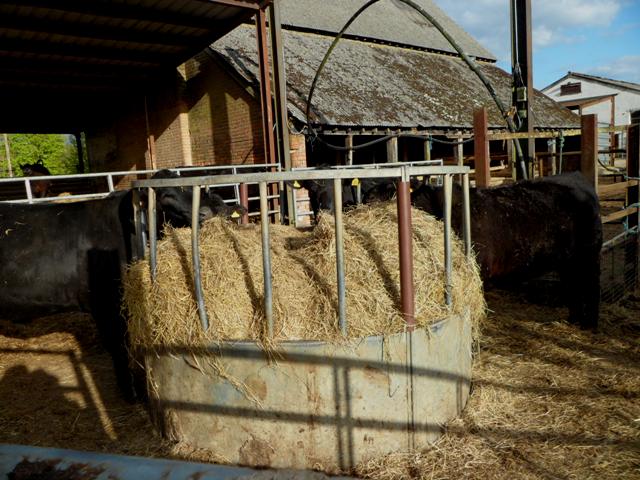 Antoinette also had her camera on the long walk and took the photograph above and below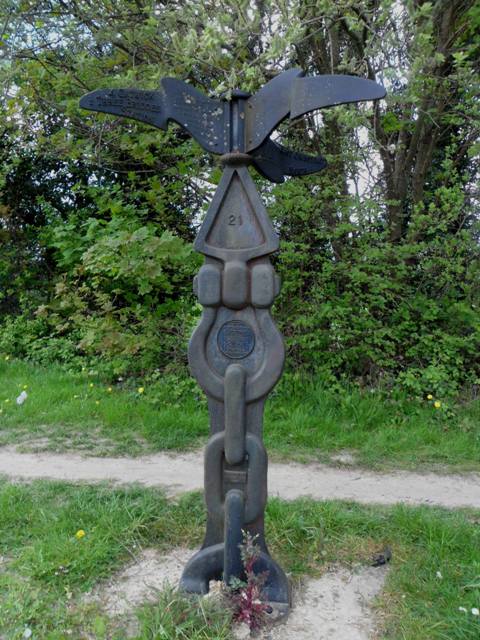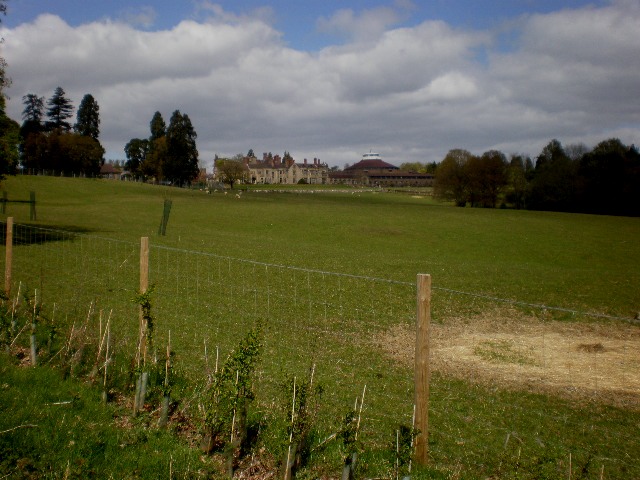 approaching Worth Abbey which is visible here in the distance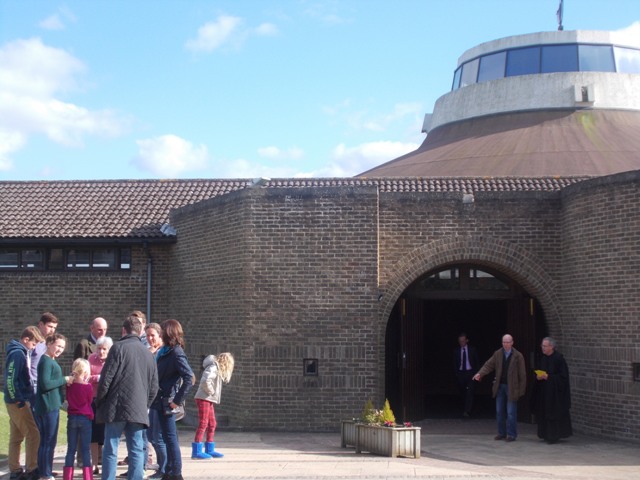 After a calm and dignified Good Friday Passion Service members of the congregation were greeted by one of the monks on leaving the Abbey Church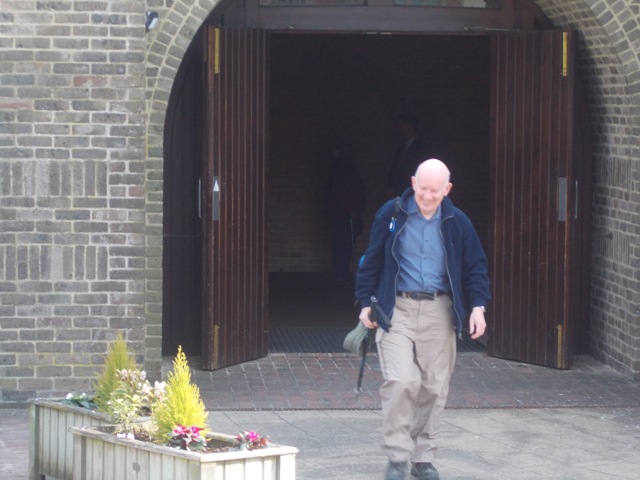 The valiant leader of the long walk and the club's ramble list compiler emerges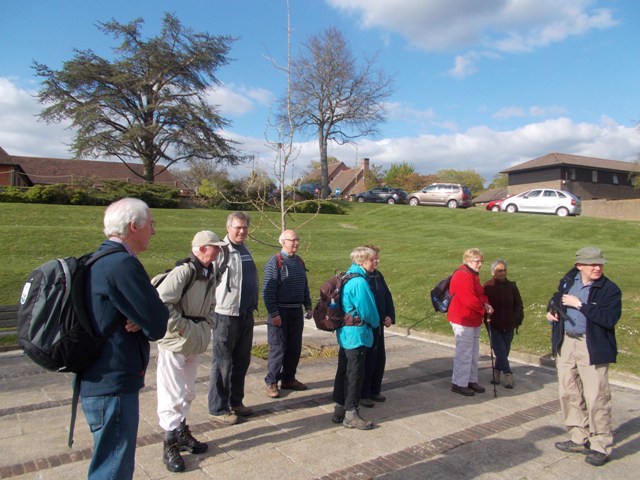 While some of the other ramblers awaited a full complement for the traditional group photograp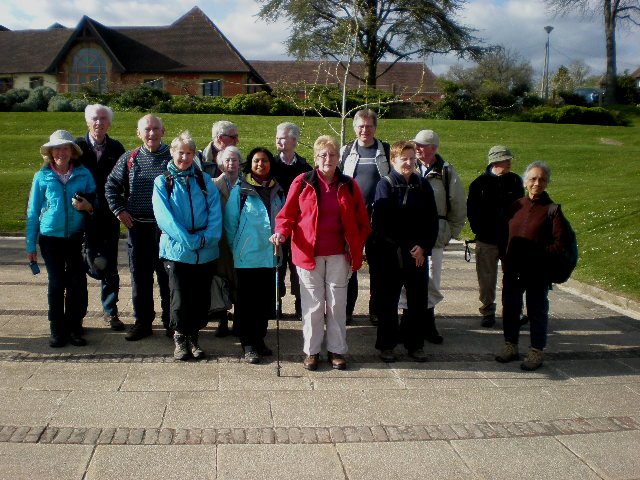 And this is the combined group including Robert himself who provided the photographs taken on the long walk.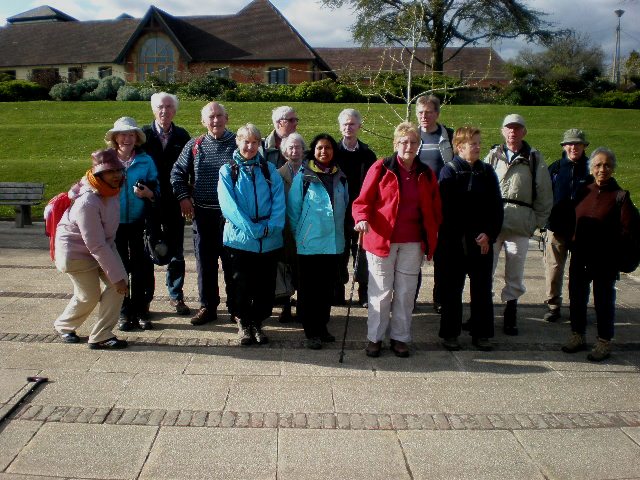 The same group with a few who energed a little later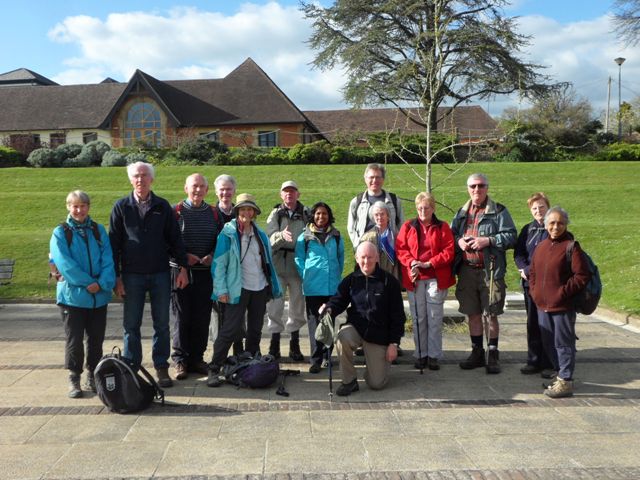 And the same group again but this one without Antoinette who was on the other side of the camera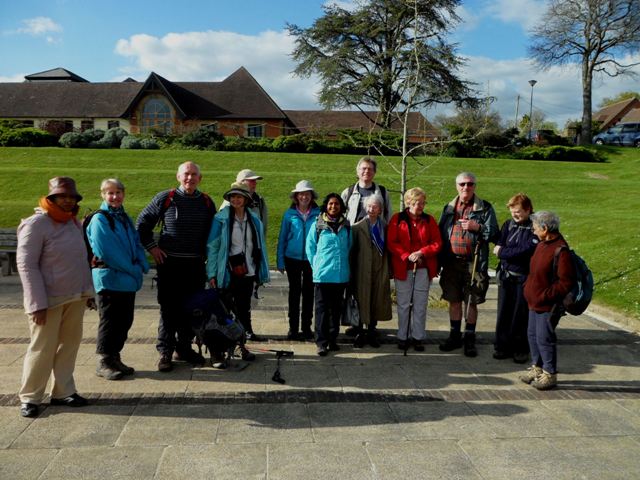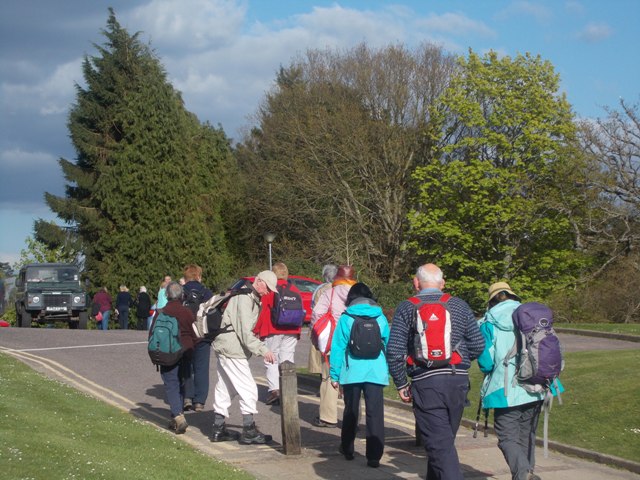 Photocall finished the combined groups head for the path back to Three Bridges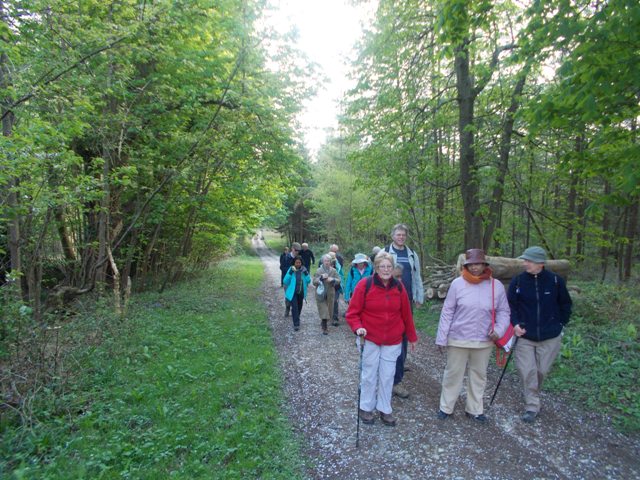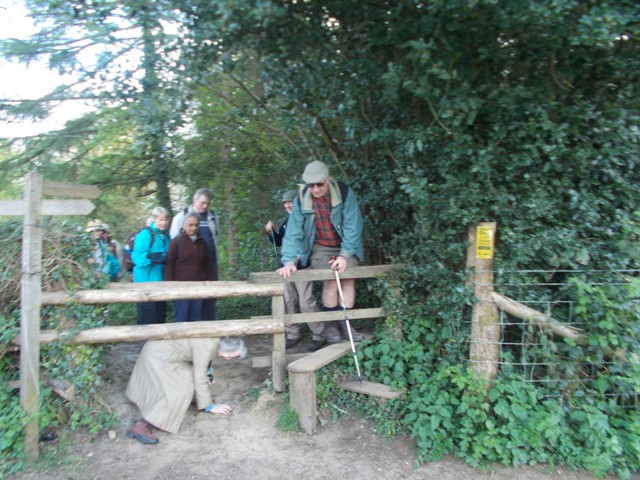 Along the way we encounter that stile again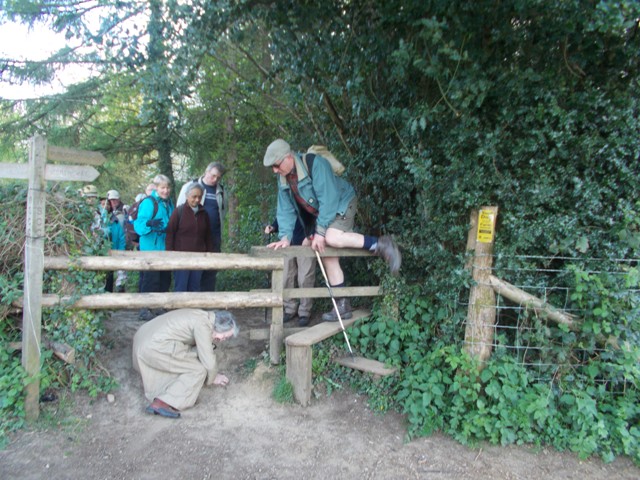 One over and one under!!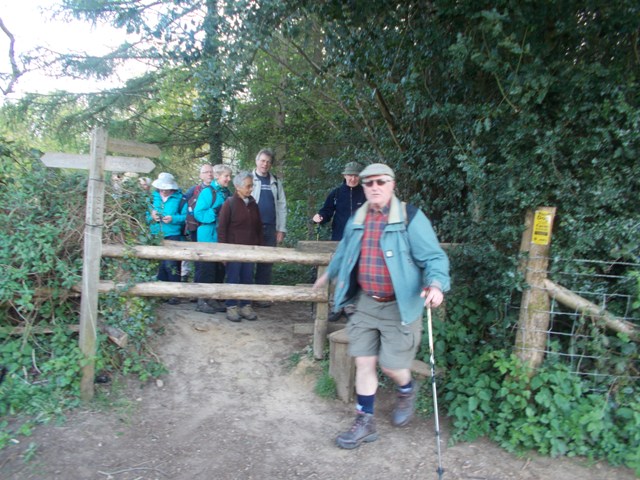 At the end of the walk some of honoured an established tradition by having a non meat bite to eat at the Snooty Fox opposite Three Bridges Station.