On Sunday 12 September 2012 John Burbage led a gallant group of ramblers on a treck from Box Hill to Epsom. I didn't make it out that day but happily our prolific photographer, Sheila, did and kindly sent me the photographs below.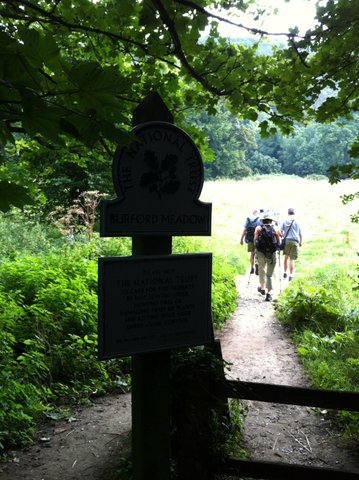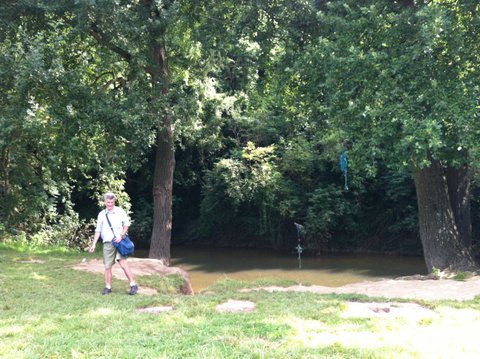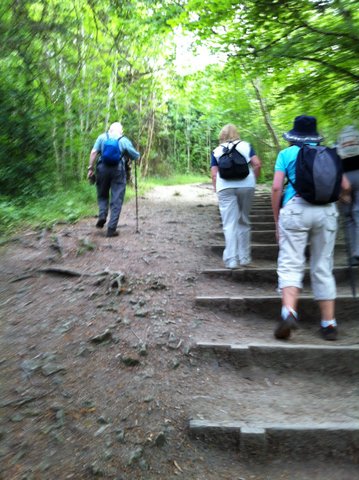 Up the steps from the river at the bottom of the hill. There are 270 steps altogether!!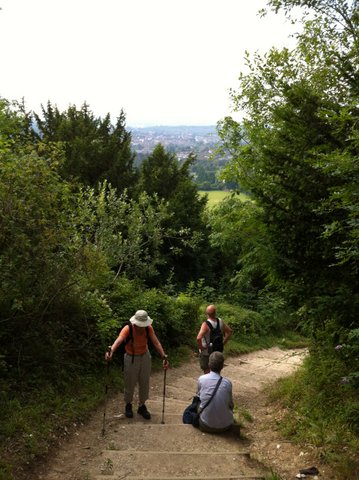 Near the top now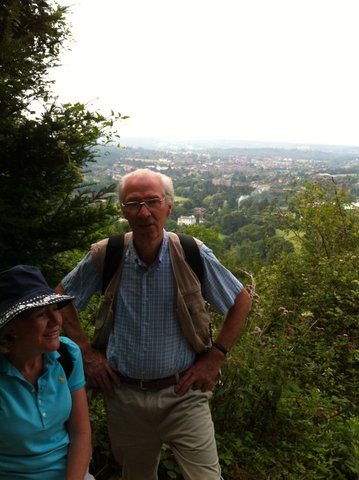 The town of Dorking in the background as the ramblers pause to catch breath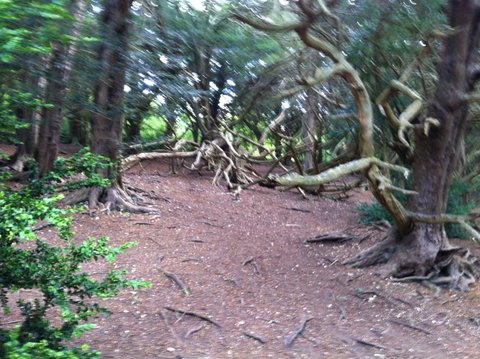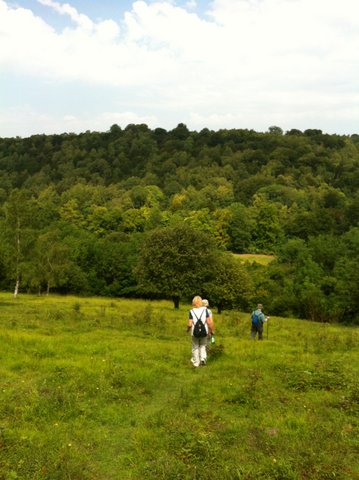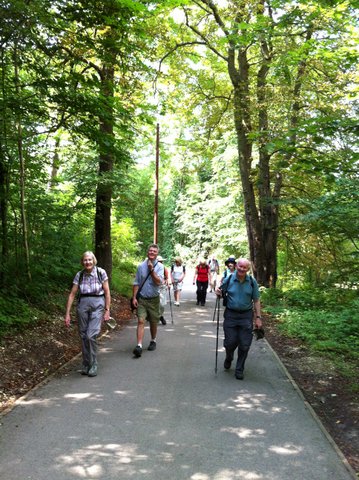 An unusual shot of ramblers from in front!!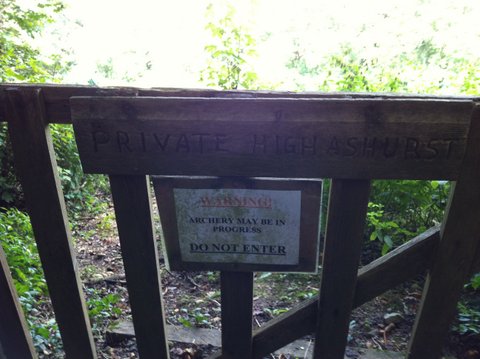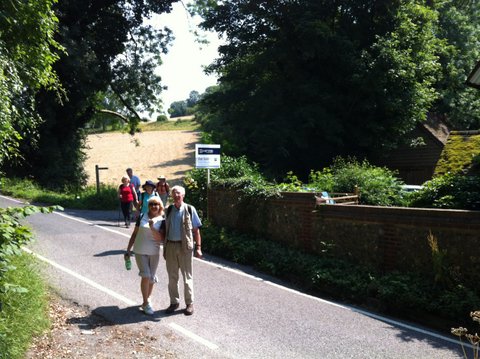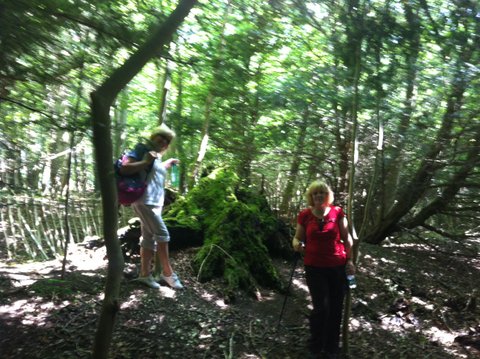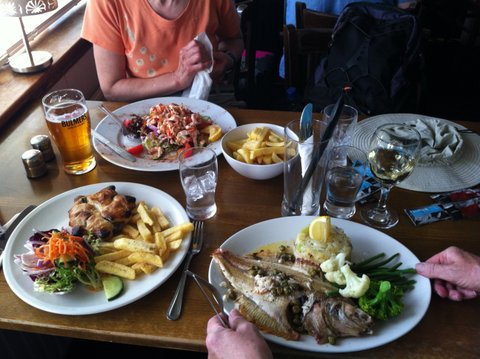 Tucking in at the Cock, Headley