Christmas Celebrations 2010
December 2010 saw the ramblers taking part in several celebratory events in
their customary fashion. On this page we capture the atmosphere of these
events with several photographs provided by Sheila Bravin, Robert Slater,
Tony Finnegan and Antoinette Adkins. Unfortunately the various cameras
produced
photographs in different formats which did not lend themselves to being
resized
to the same dimensions. So the photographs below are in different sizes.
However
I hope they capture the atmosphere of the event.
The Christmas Dinner, ably arranged by Robert Slater was enjoyed by 13
members and Guests on Saturday 11 December 2010. It was held at our
established venue, the Lowiczanka Polish Club in King Street, Hammersmith.
Here the proceedings began with excellentfood provided by the Lowiczanka
kitchen and waiting staff. Scroll down to seesome photos capturing the
atmosphere.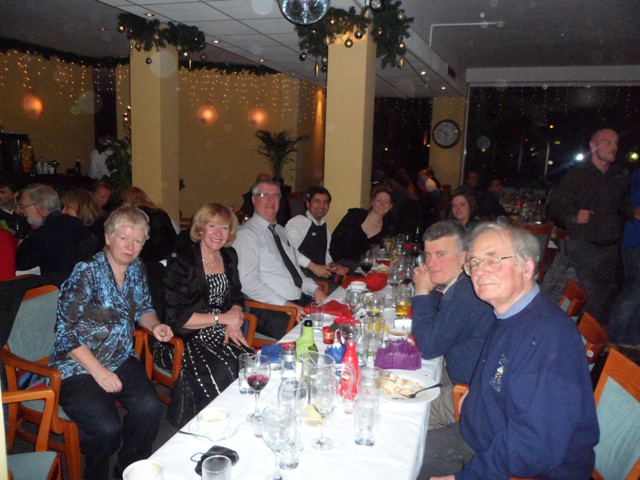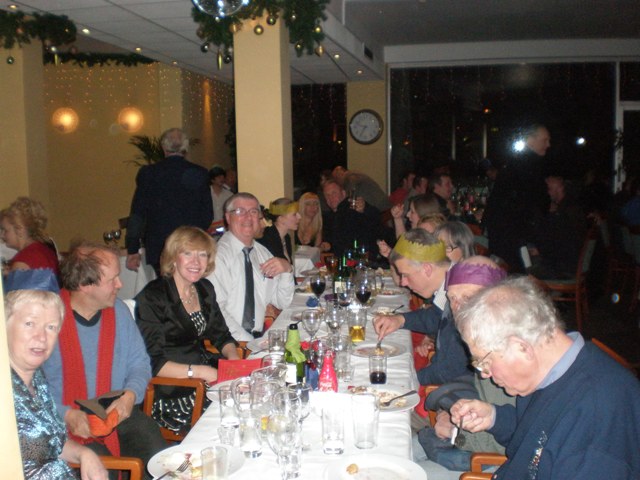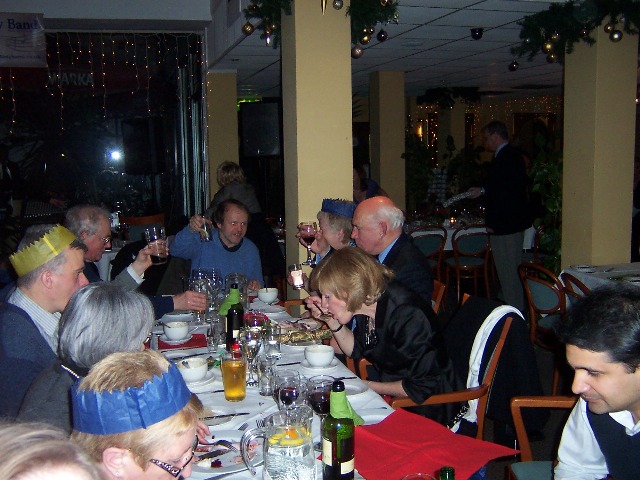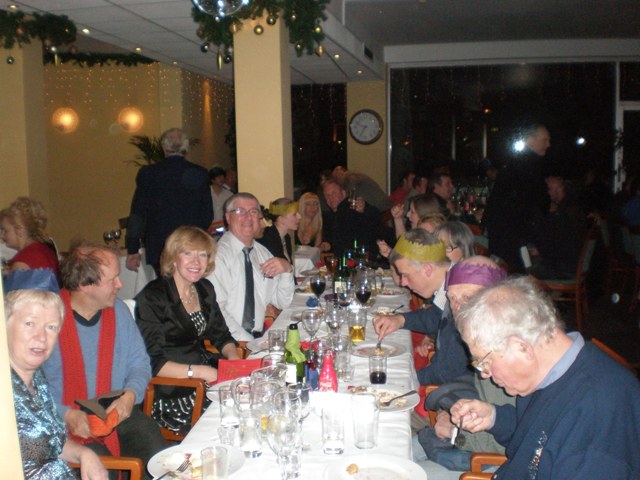 In the background you can see the resident band who played soft music while
we were eating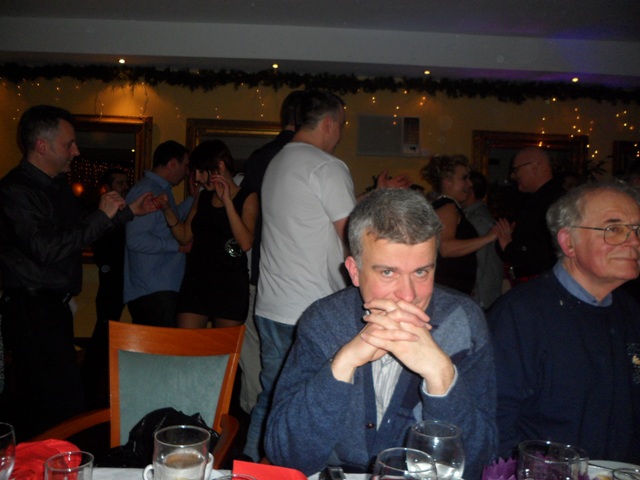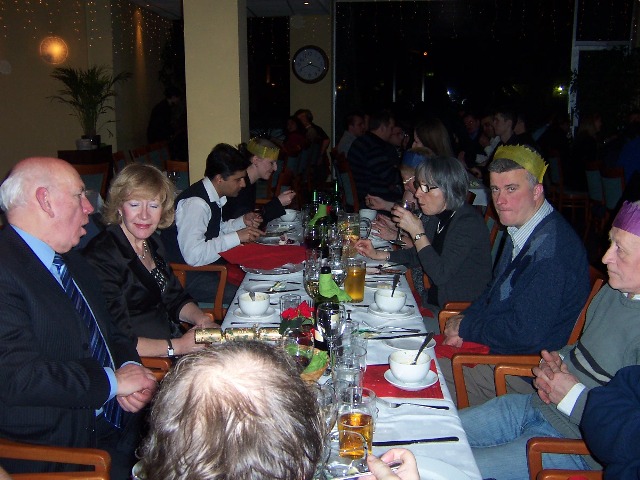 In the background you can see the resident band who played soft music while we were eating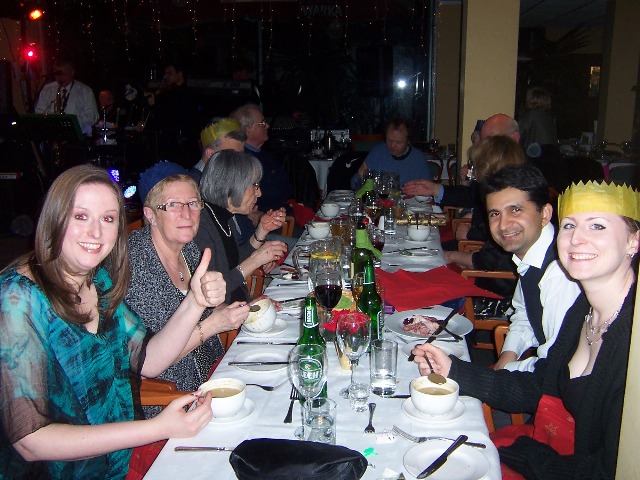 Then as the evening passed the pace of the music quickened and the movements
of the dancers followed suit.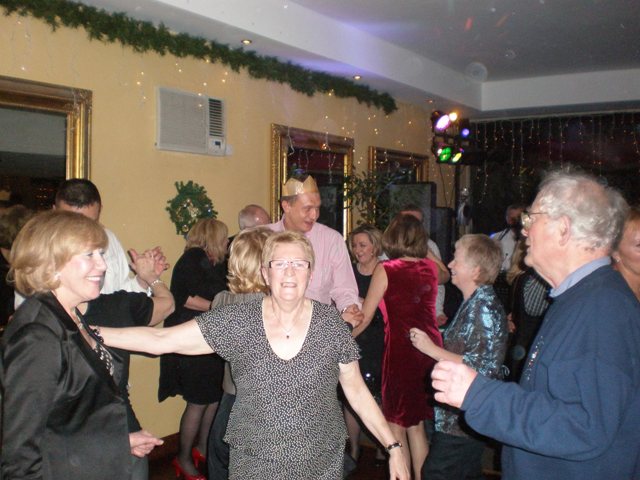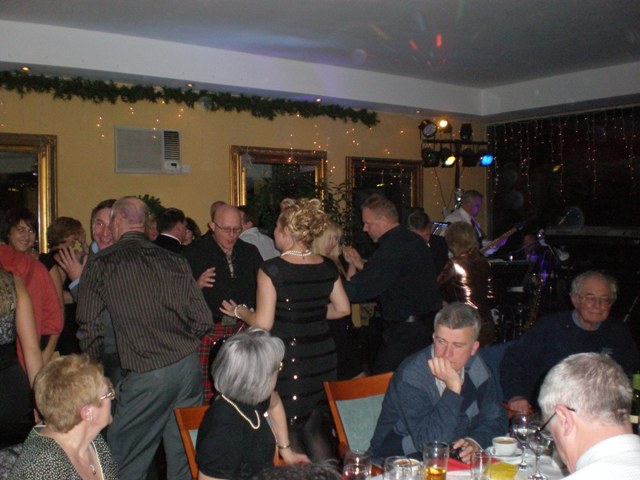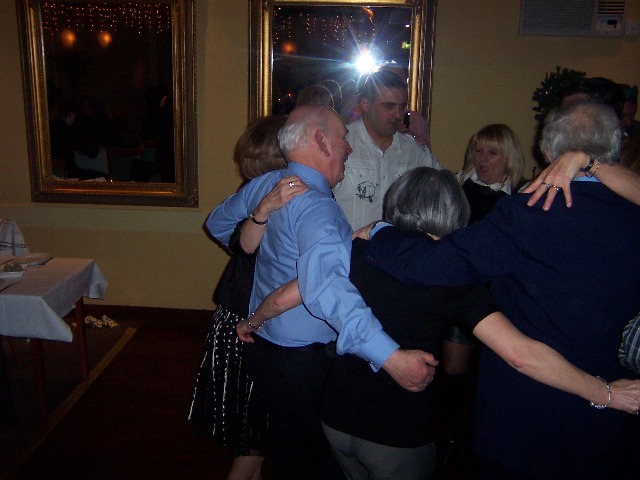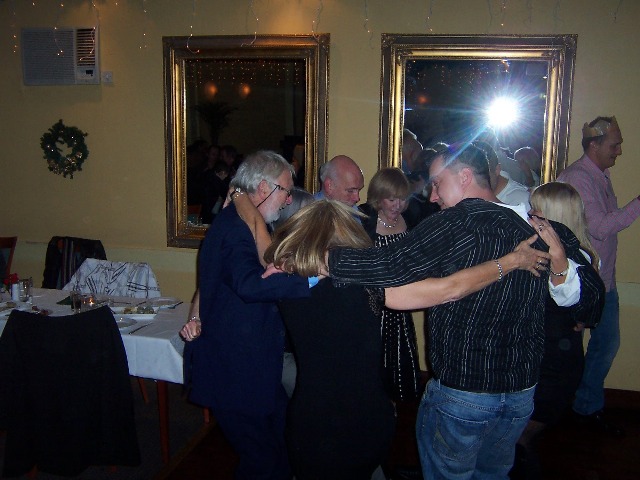 The unintended lighting effects give a festive air to this one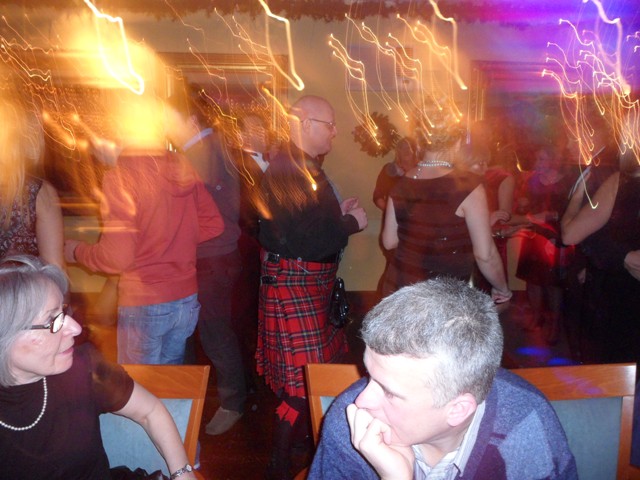 Shortly after 10 pm people began to make their way from the restaurant and by 11 pm all of the ramblers' group had departed, some to their homes near by or further afield, others to the nearby Wetherspoons where the evening concluded with a drink procured at the legendary Wetherspoon value prices.
Then on Sunday 12 December Robert gallantly led a ramble in the countryside around Hitchin finishing with carols in the centre of the town. The next 46 photographs were taken on that ramble by Sheila Bravin who has provided hundreds, if not thousands, of the photos appearing in this website.
The countryside arou nd Hitchin is easily reached and the ramblers were out in it
early in the day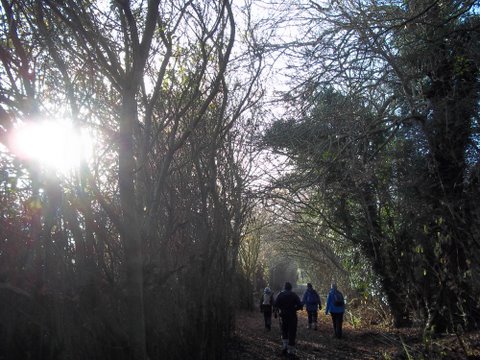 There was bracing winter frost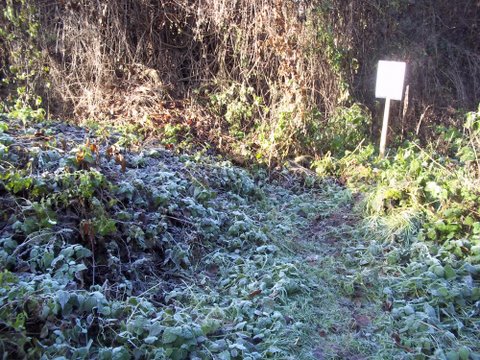 And blue skies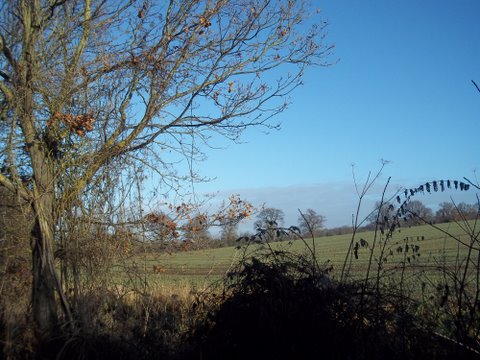 And iced mud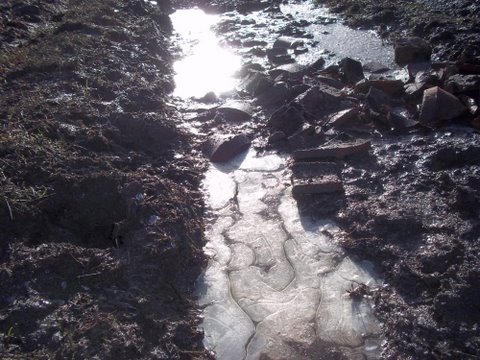 They walked with the sun in their faces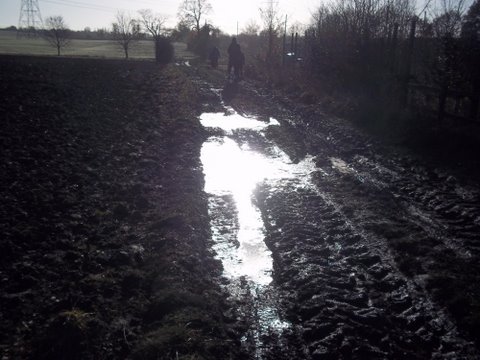 With Robert in the lead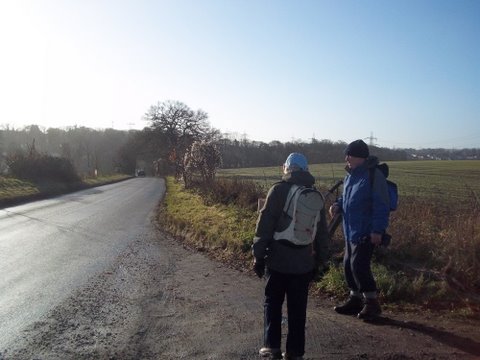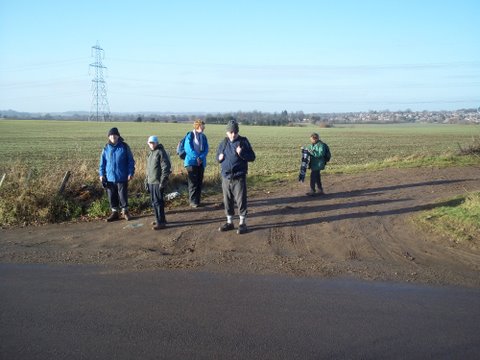 He's still there at the helm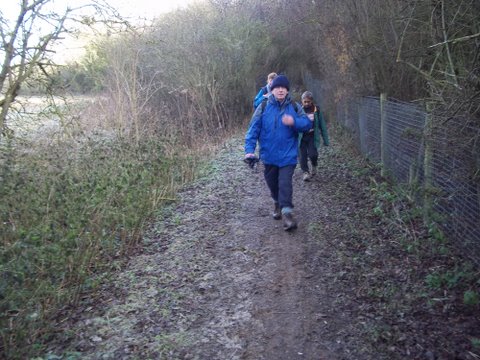 The ramble took the group to the church of St Ippolyts in the small village of St Ippolyts. With his customary application Robert had fortunately, read up on the saint and found that the church was built in 1087 , funded by the niece of William the Conqueror, and enlarged in about 1320. It is believed to have had some connections with the Knights Templar.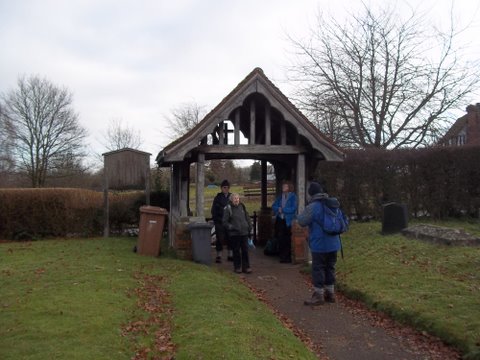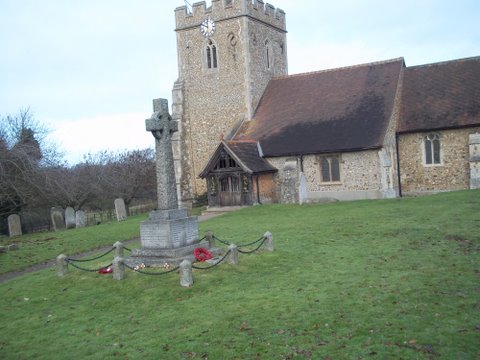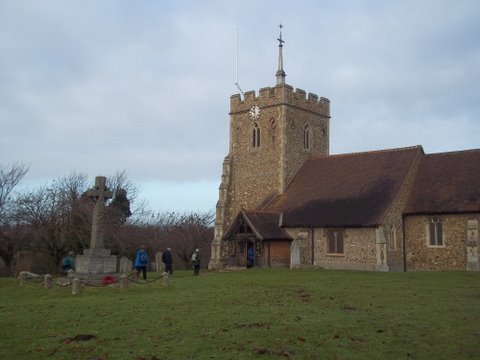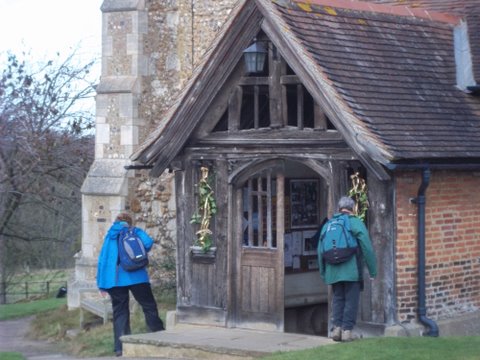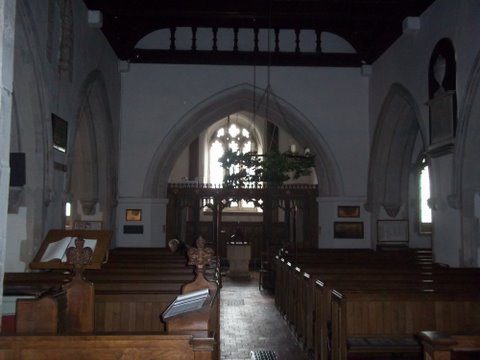 Apparently horses were brought here to be cured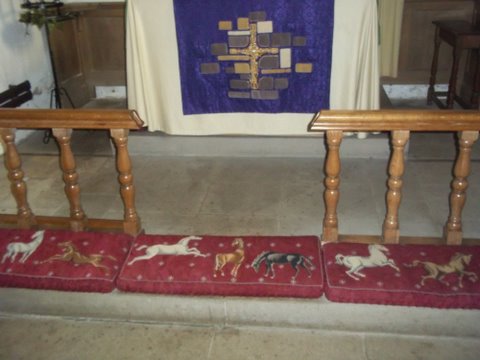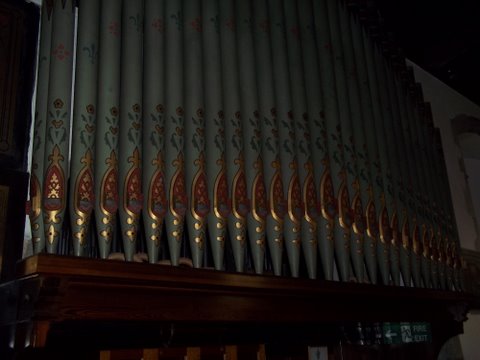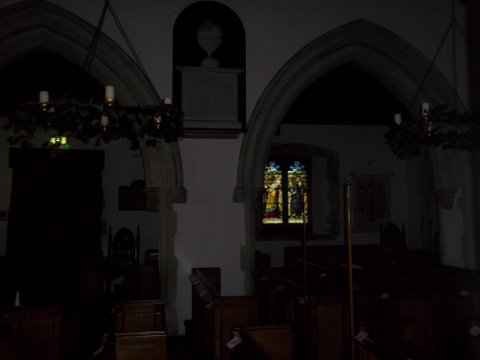 The traditional Ramble Pub lunch was served in The Bull at Gosmore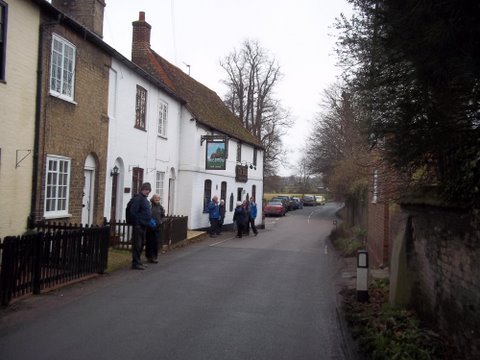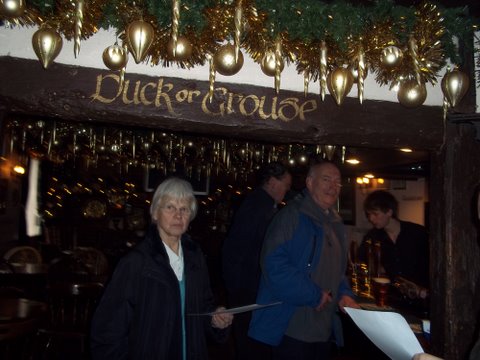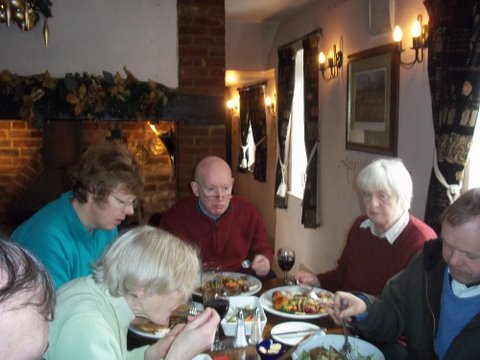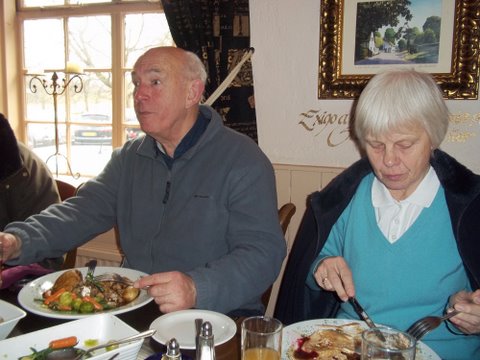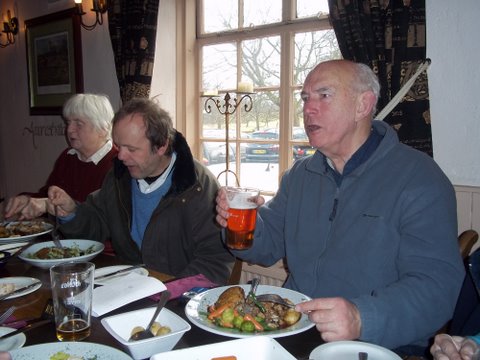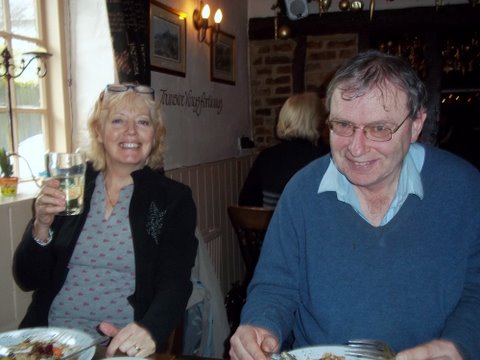 And here Robert's camera swung into action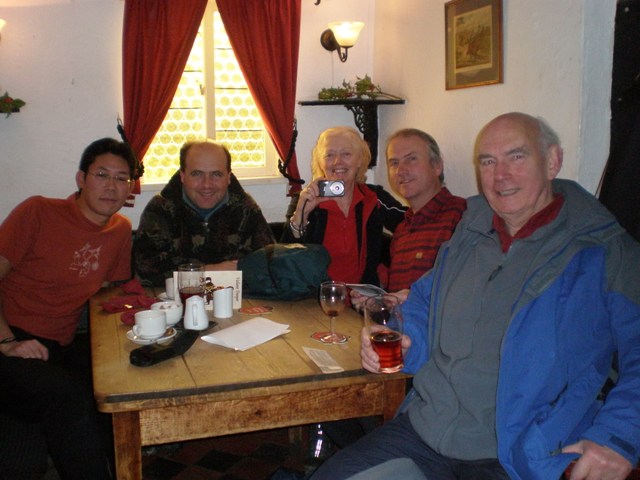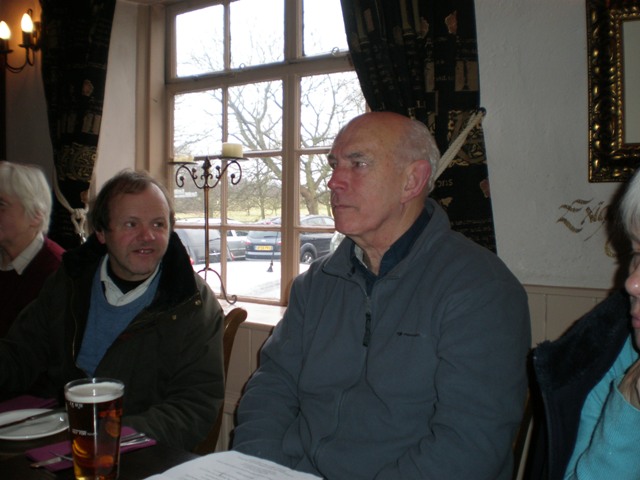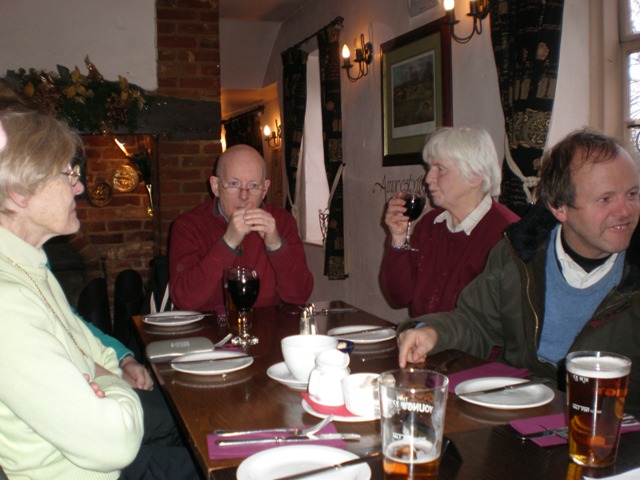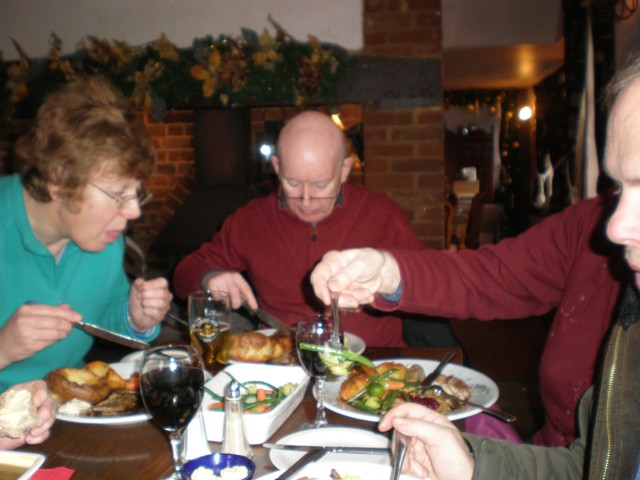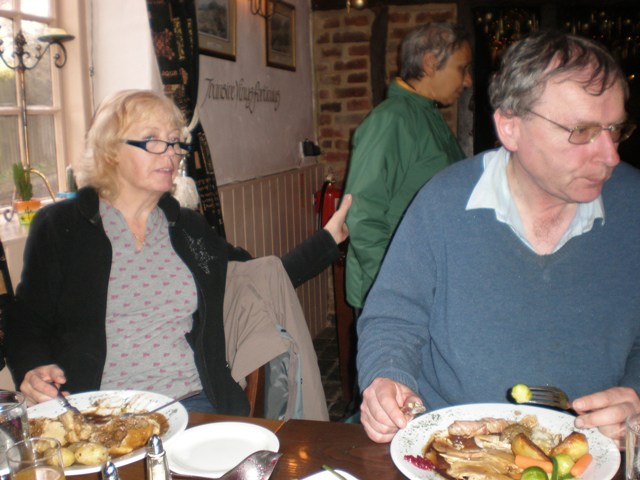 And I am not sure at what stage in the walk this scene occurred but the photograph came out amid the lunch time shots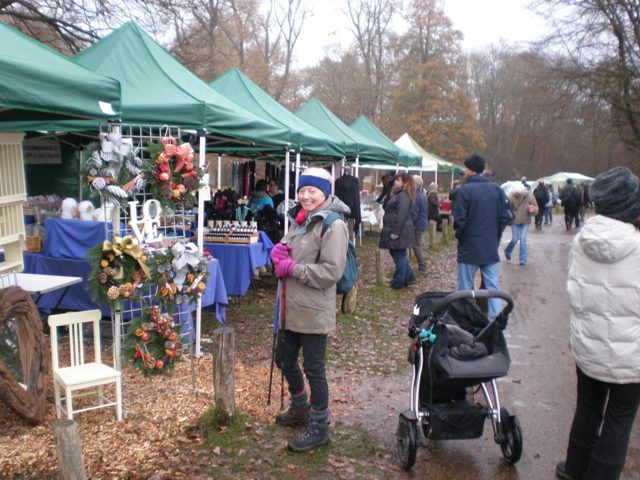 Then for the afternoon walk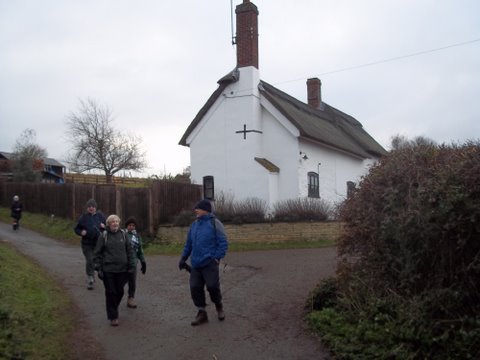 Little pigs where they are happiest - in mud!!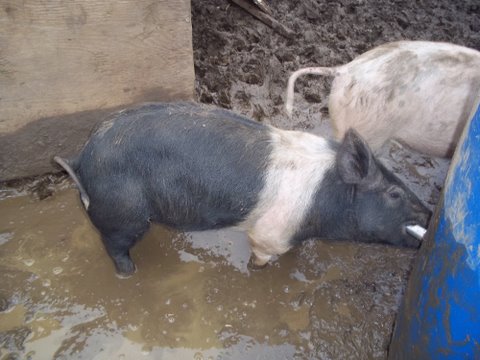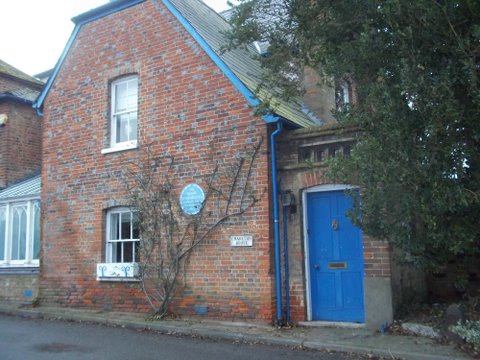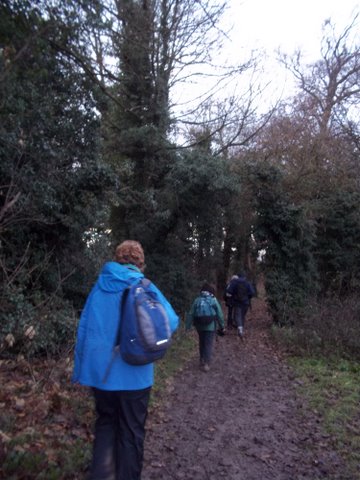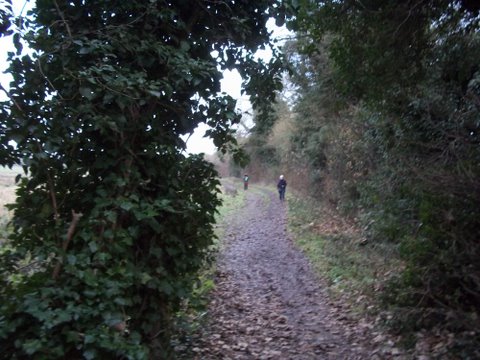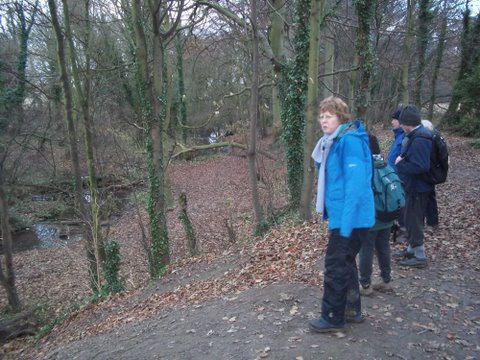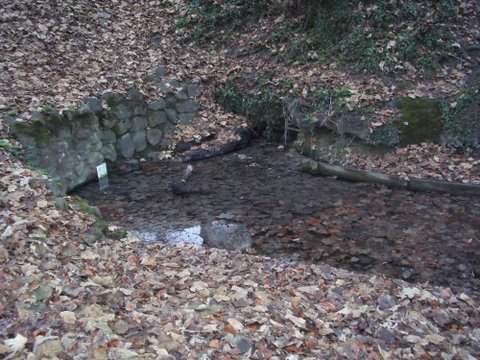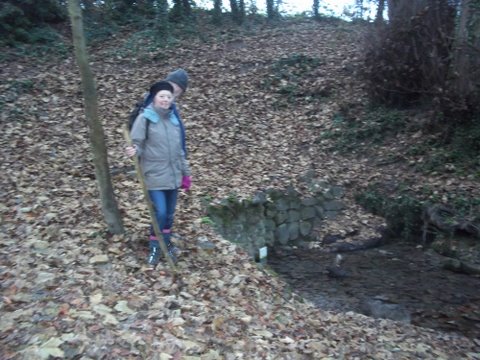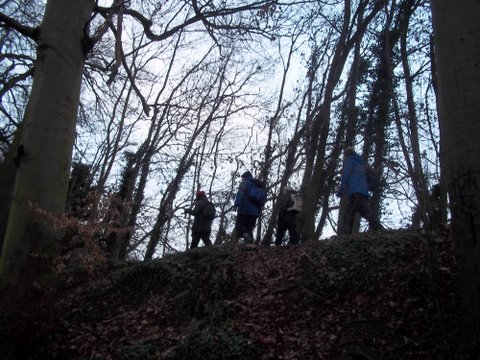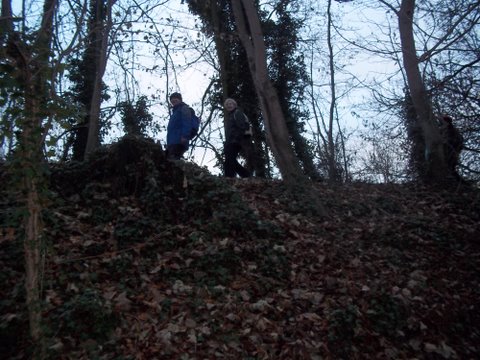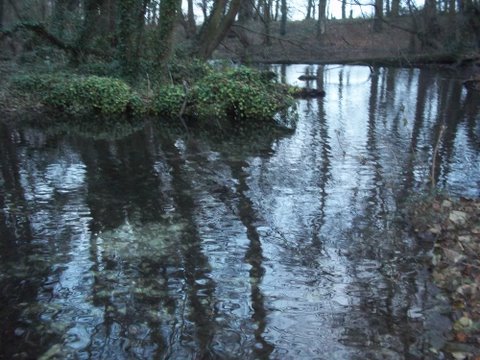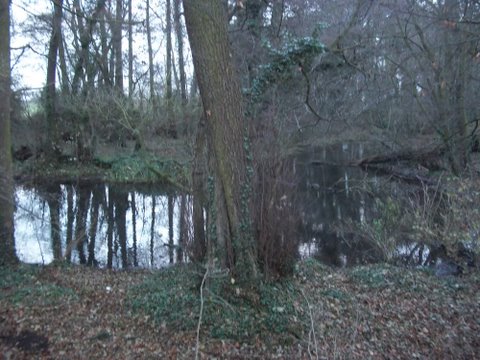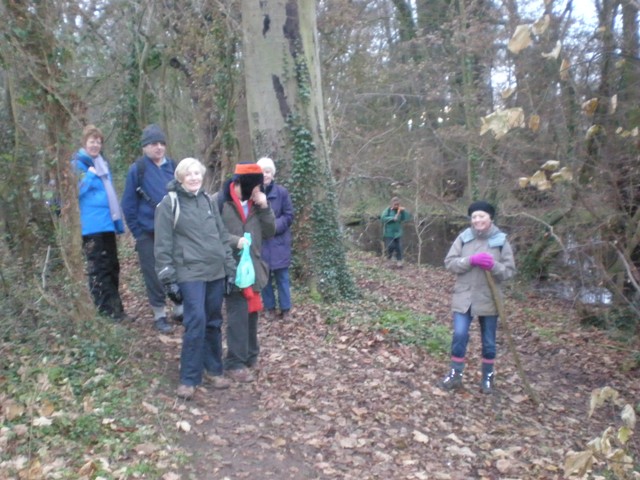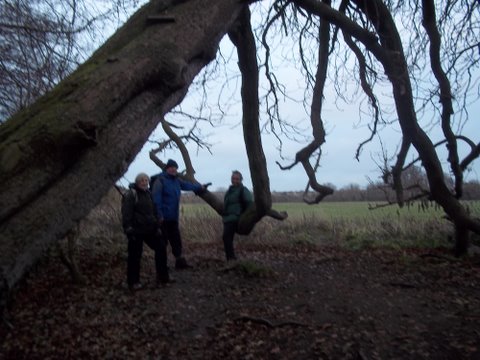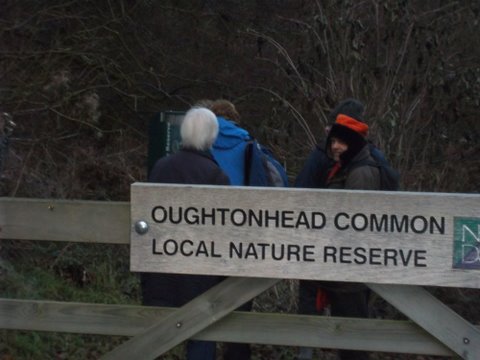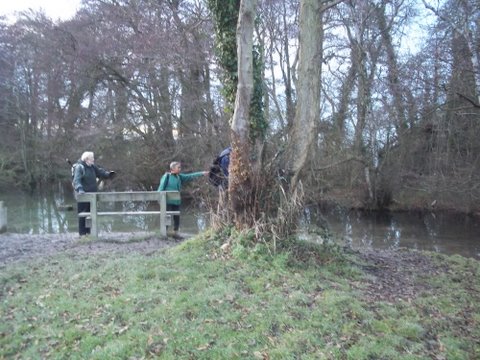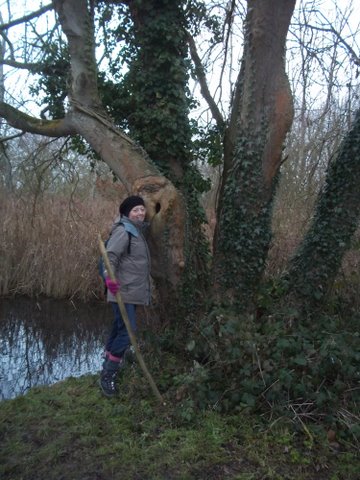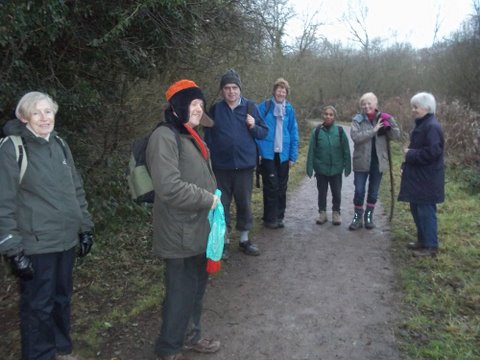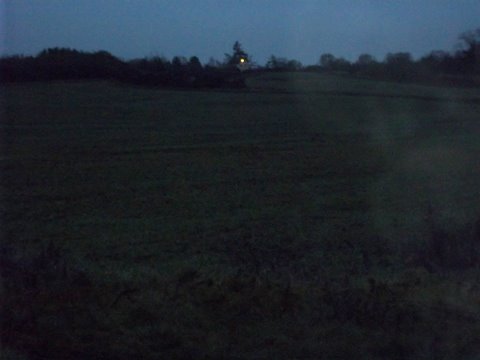 Back in Hitchin the ramblers enjoyed tea and Christmas Carols by the Christmas lights