Apart from the photographs on the above listed page links
I received a small number of photographs taken on three
other walks in 2008.
The first two are photographs taken at dusk on Phil Evans'
Welwyn Garden City walk on 17 February 2008 and the next
two on Carol Anley's walk on 1st June.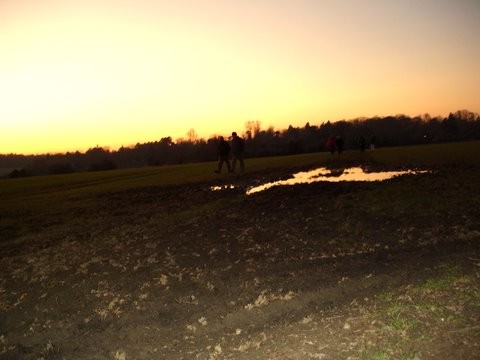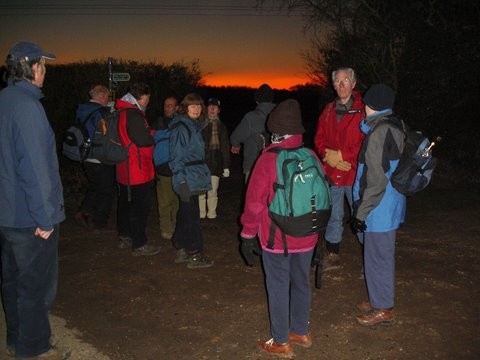 Carol had 14 people on her walk on 1 June 2008 All of them except the gallant photographer are in this photograph taken outside The George, Little Hallingbury (which apparently served good roasts).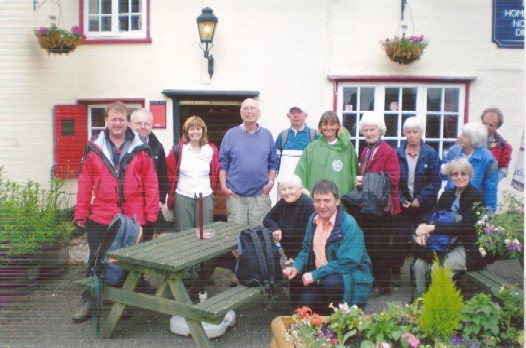 A smaller number stayed on for 10 pin bowling at the Superbowl in Bishops
Stortford at the end of the day.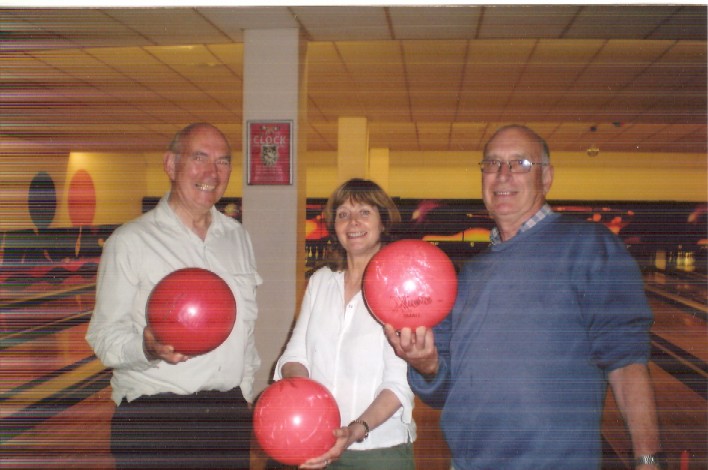 On 11 May 2008 John and Marta Haworth led a walk from Witley and when in the
Godalming area we came by an interesting "Holy Well"