On 6 November 2011 Witold led a walk along
the Wandle to celebrate his 50th birthday.
Happily our most prolific photographer, Sheila
Bravin, was able to record some memories of the day.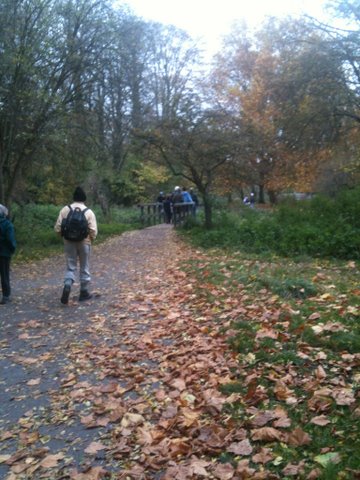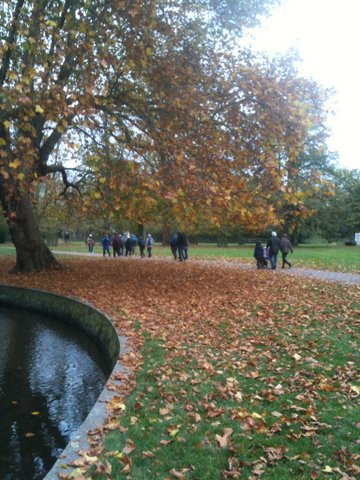 An early pause to pose for a photograph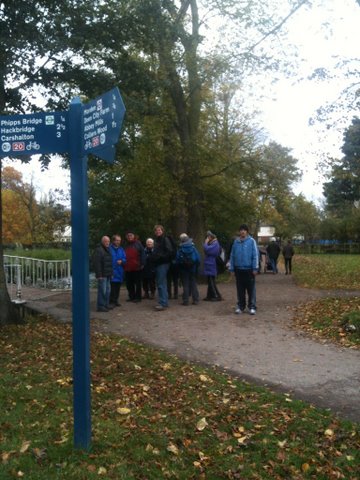 Approaching the stables at Morden Hall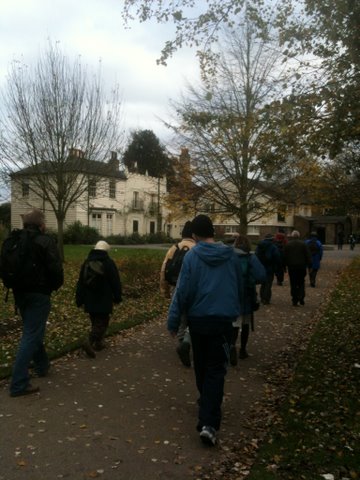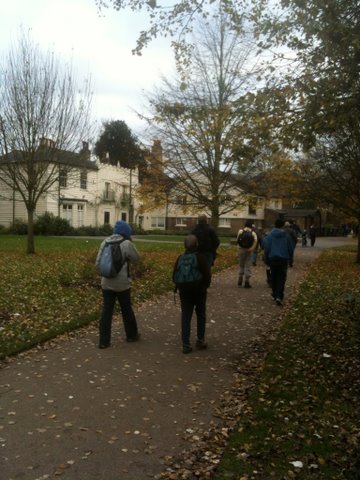 Morden Hall Coach House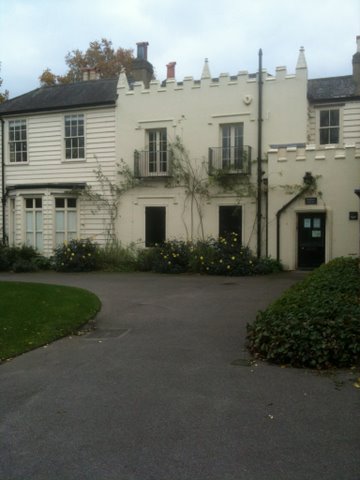 Morden Hall is maintained by the National Trust
and here we see some old mill stones which are
found at various points along the Wandle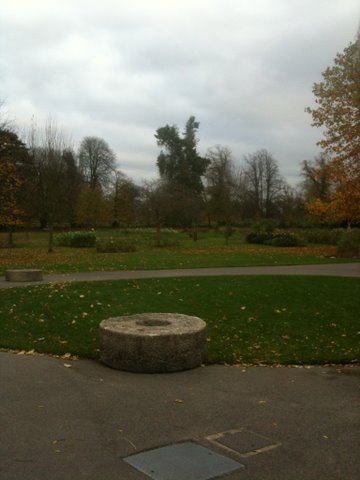 But the Ramblers continue their walk along the
banks of the Wandle, now flowing freely after
years of restoration work. A lottery grant agreed
in 2011 will bring further improvements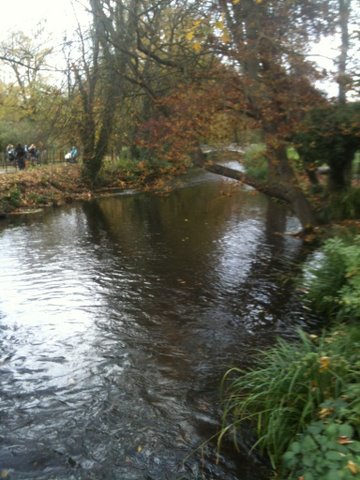 Further along there is a well restored working
water wheel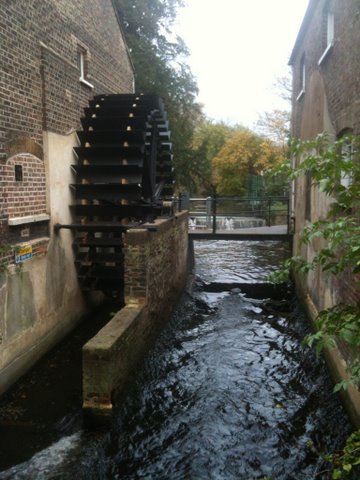 No excuse for getting lost here!!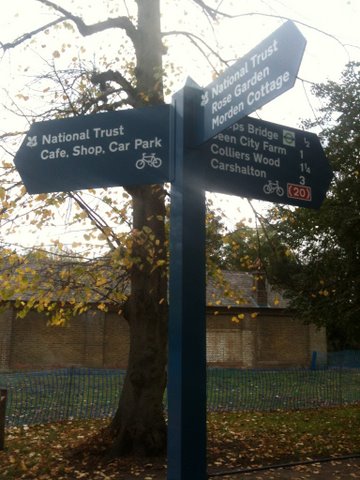 The ramblers spotted converging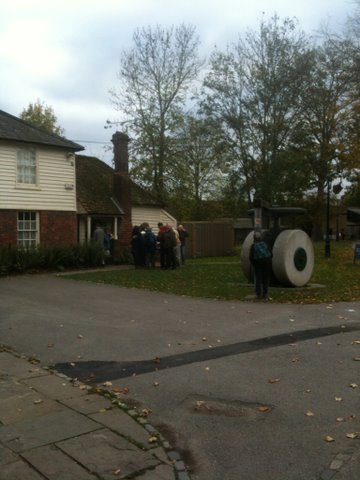 ...on a shop of course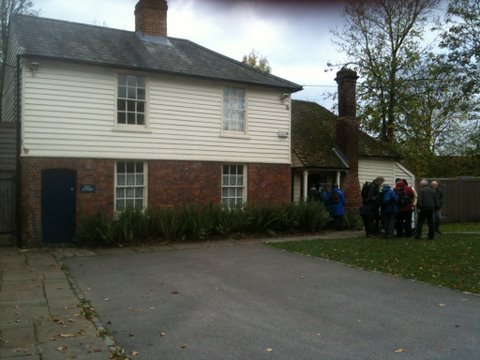 Still in Morden Hall Park is The Snuff Mill. This dates from
1870's when the founder Gilliat Hatfeild bought Morden Hall in
1872 from the Garth Family who had been Lords of the Manor
since Tudor Times. Gilliat Hatfield left Morden Hall Park to the
National Trust in 1941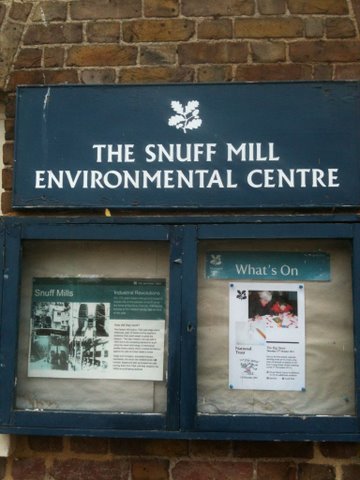 No snuff in evidence but there were books on sale for 10p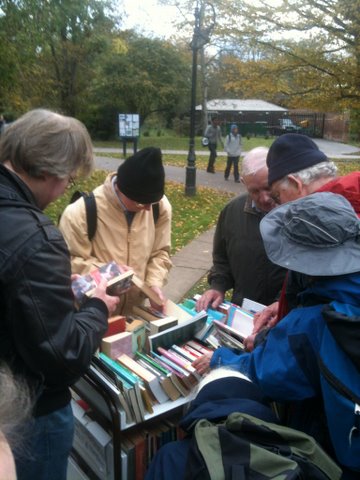 Morden Hall itself, once commandeered as a
military hospital in war times, has now happily
reopened as a restaurant after several years
in the doldrums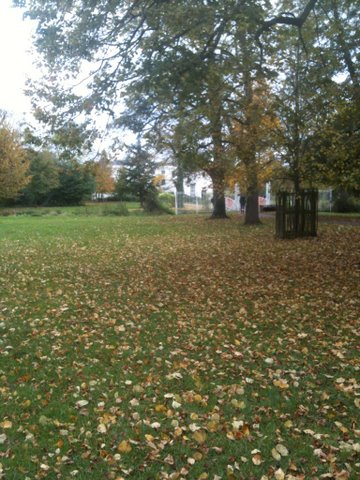 A mild November with autumn colours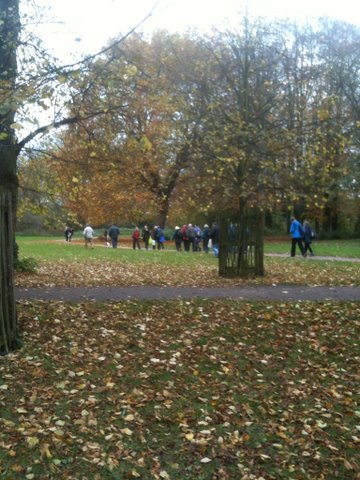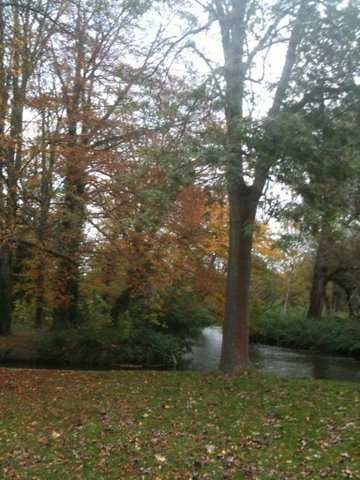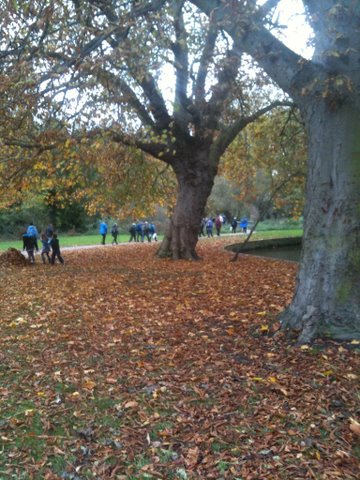 An ornamental water feature near Beddington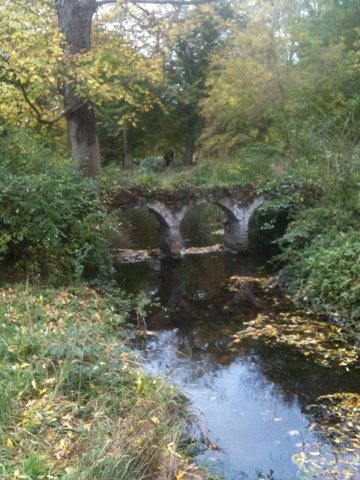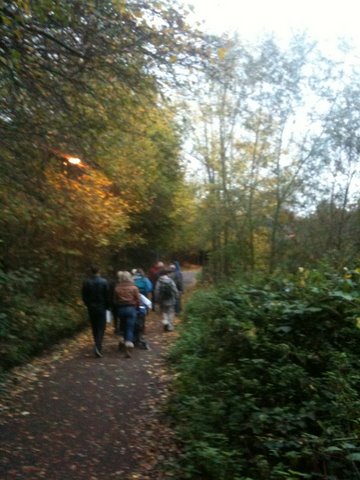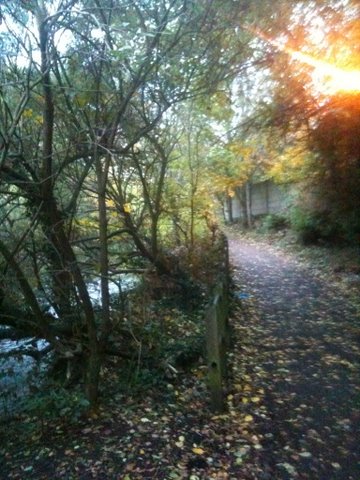 And Dusk descends as one rambler reaches
the end of the walk