Working our way back through the years we arrive at 2007. Sheila's photographic career was just taking off at this time so in 2007 we had fewer photographs from more cameras than in later years. I will set out below the photographs I received taken on various rambles between January and August but will create a separate page for photographs on Maurice Hickman's break in Wells by the Sea.
These photos taken on Joe O'Reilly's Balcombe walk on 14 January.
This photograph shows a strange tendency on the part of two ramblers to hug a tree.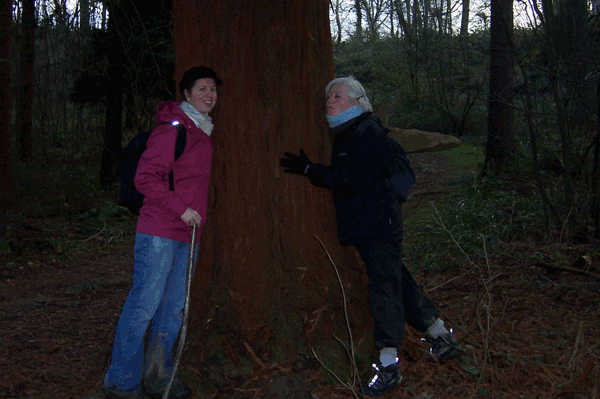 At the end of Joe's walk a few of us went to the Half Moon for refreshment and cught this great shot of Brandy and Lucy sleeping after their busy day.