On Sunday 18 November 2012 Tony Norton led a circular walk from Saunderton via Knaphill. Sheila Bravin kindly provided the following photographs of the day's rambling, in most cases with captions, which I have reproduced beneath the relevant photographs: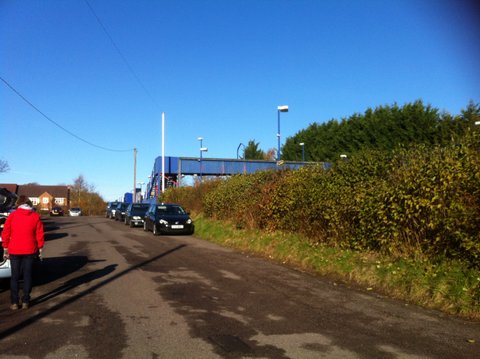 The train journey from Marylebone took the ramblers to the station at Saunderton.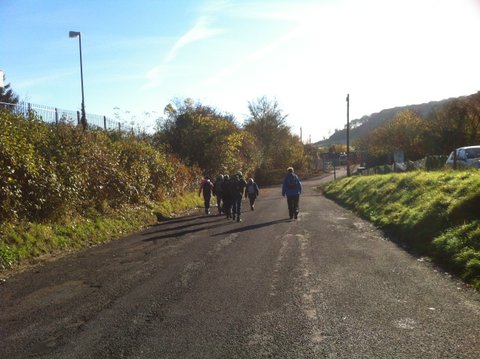 Led by Tony the group head out in November sunshine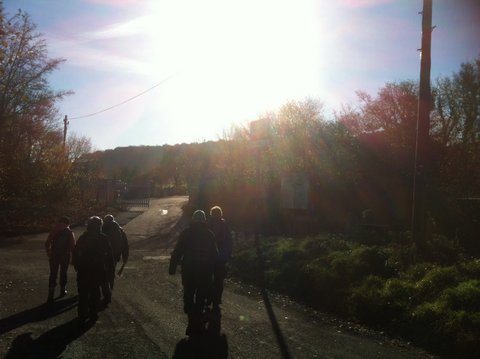 Temporarily blinded by the strong sun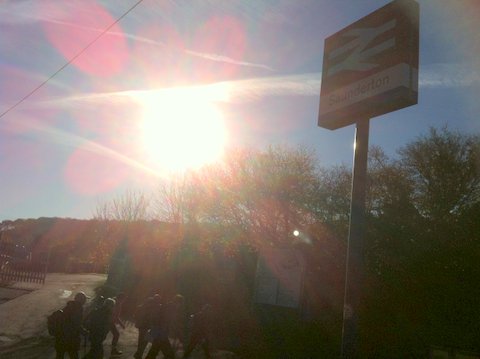 Leaving Saunderton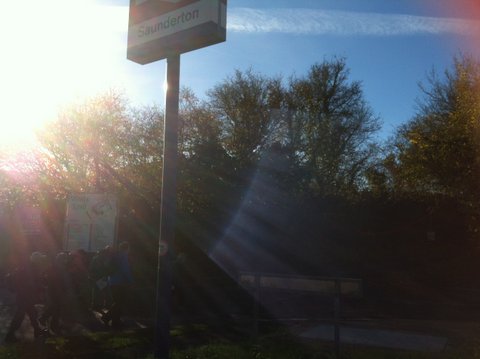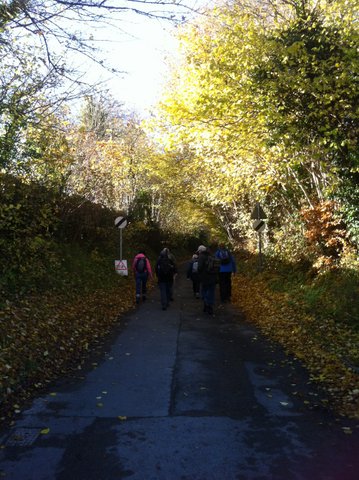 The first country lane of the day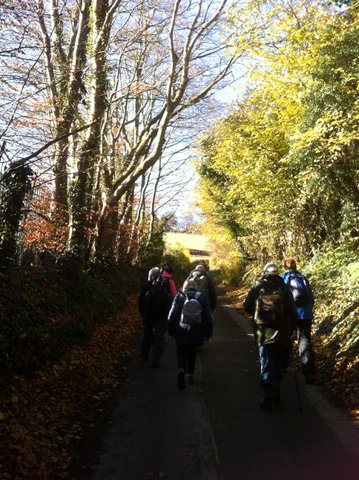 Open countryside in view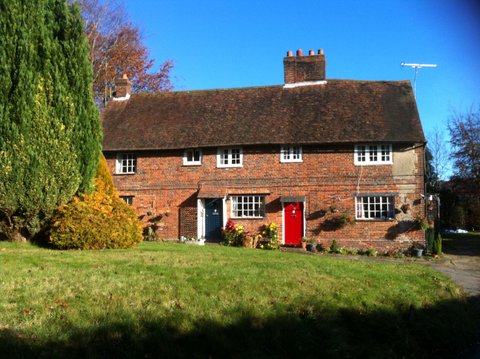 Beautiful cottages in glorious Chiltern setting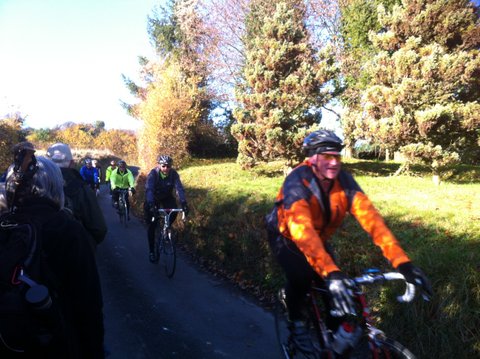 Friendly cyclists share the road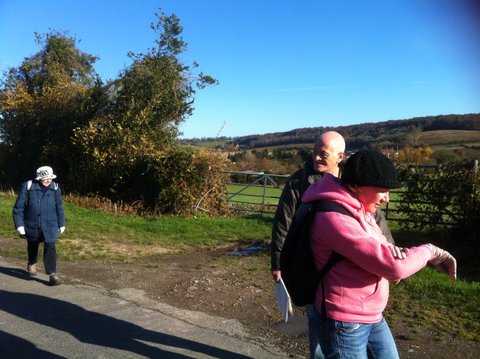 Regular walking keeps you fit at any age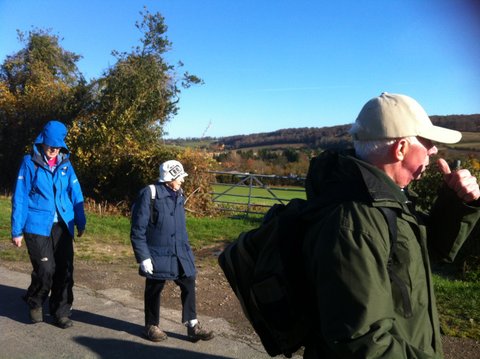 The ramblers admire the Chiltern scenery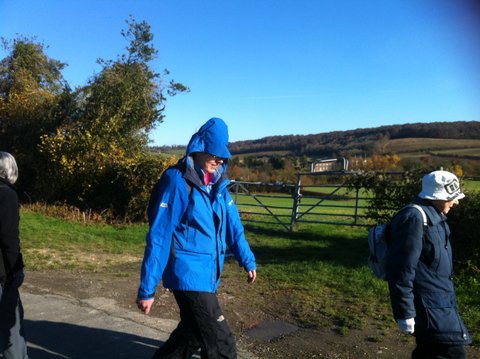 Eyes shaded in the cool November air and winter sun.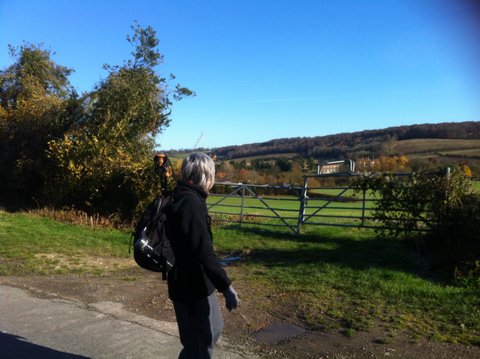 Captivating!!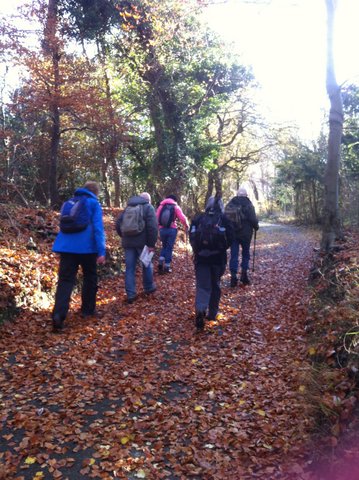 Uphil through the woods on a carpet of late autumn leaves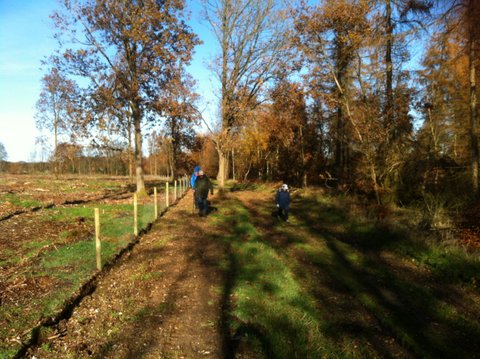 Some may describe walking as a form of meditation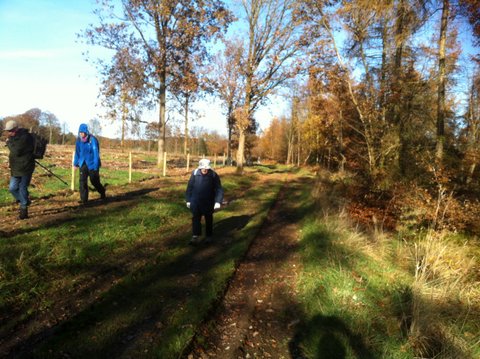 So walkers often appear deep in their own thoughts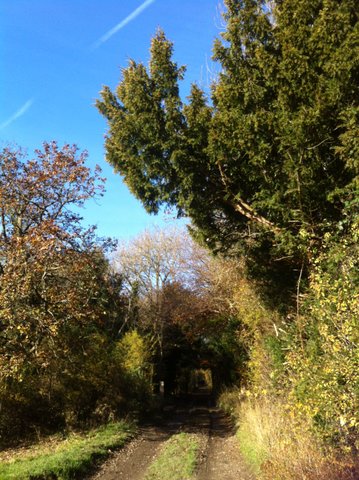 This photogeaph could make a great wall display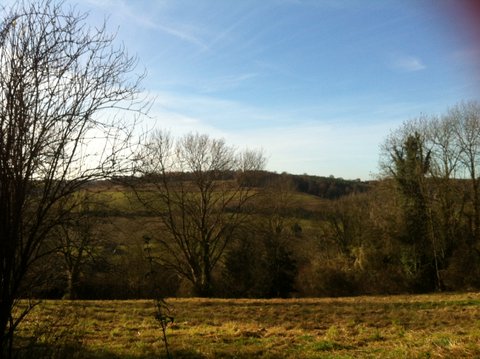 Just wonderful - fresh air, sunshine and nature at its best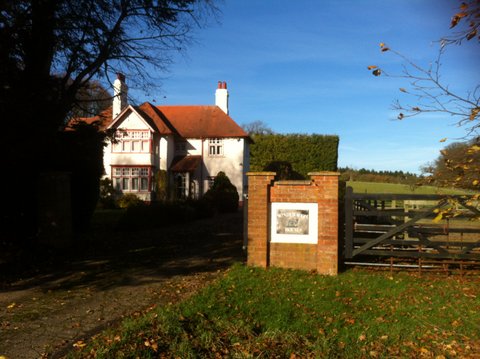 Windyhaugh House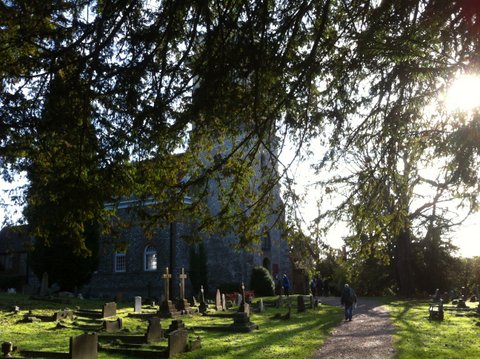 The Church opposite Windyhaugh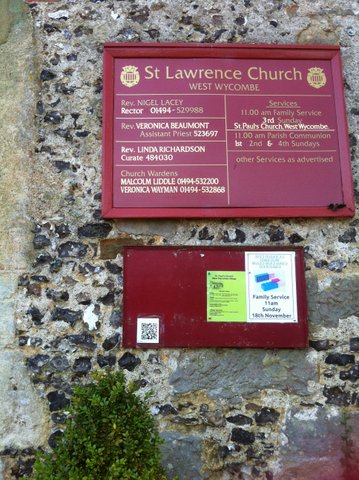 St Lawrence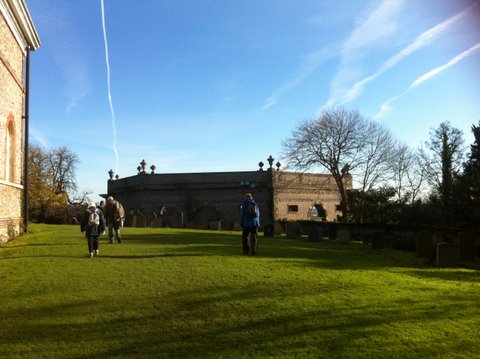 Towards the mausoleum which was seen from the train on the way to Saunderton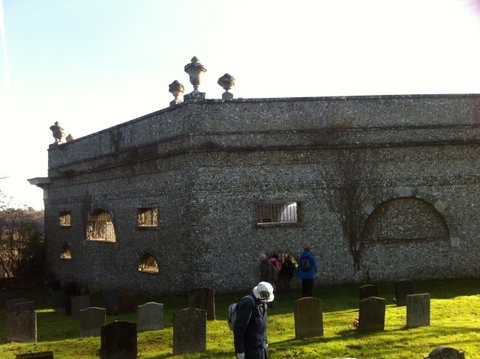 Time to pause and admire the flintstone construction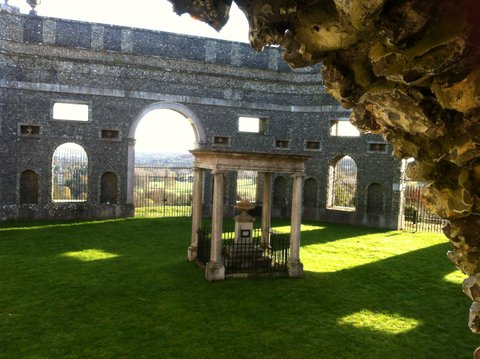 Within the mausoleum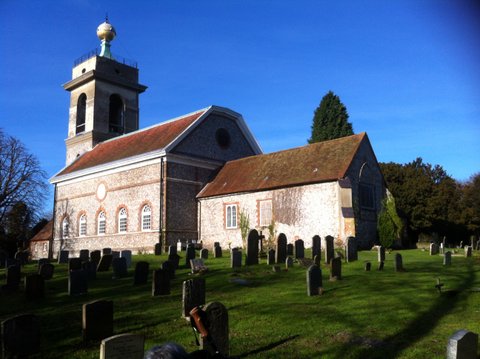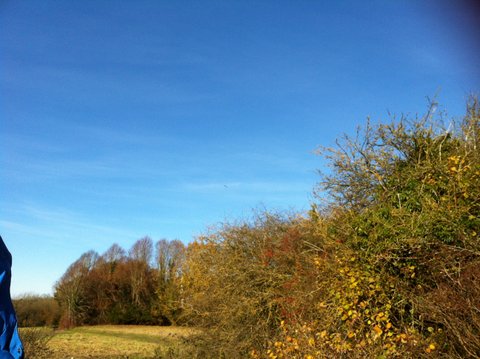 A red kite always attracts the attention of ramblers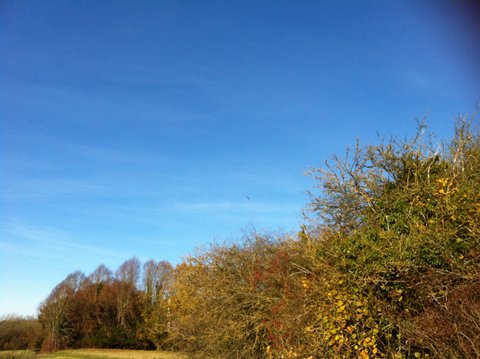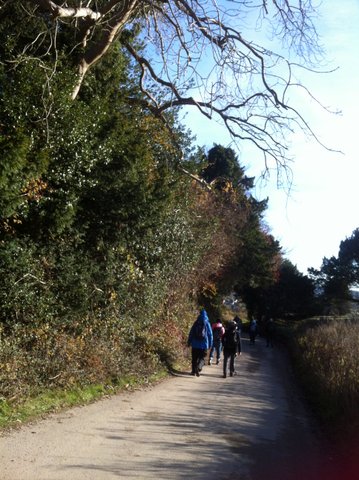 Still on terra firma - for now at any rate!!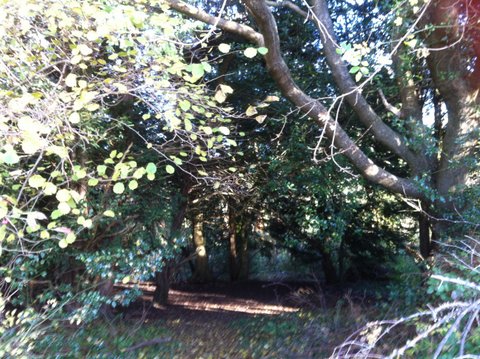 Forest glades, late autumn, sun rays strong and penetrating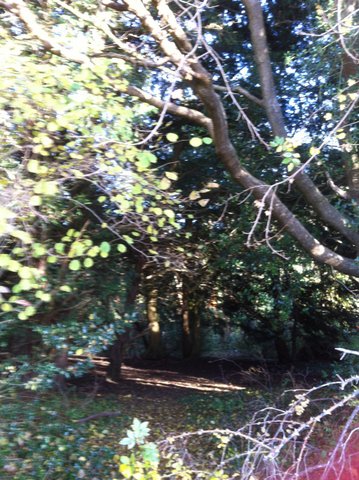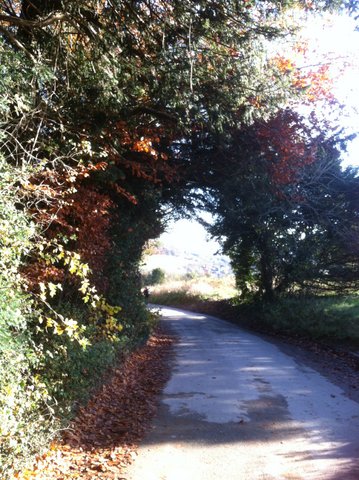 Another stunning display of nature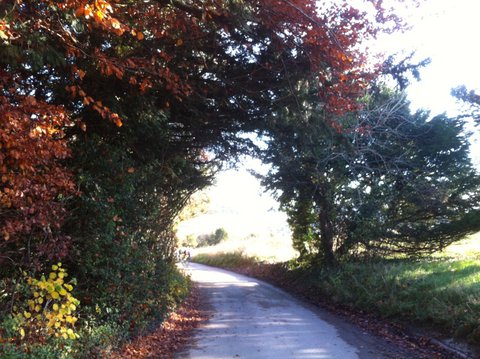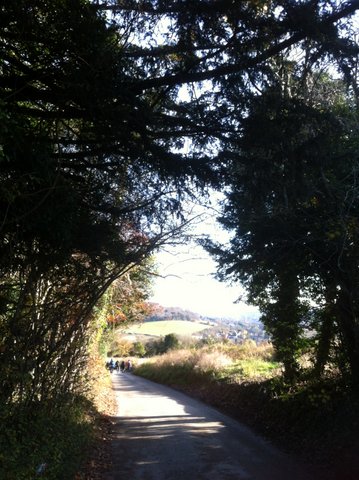 The walkers are making their way down into the valley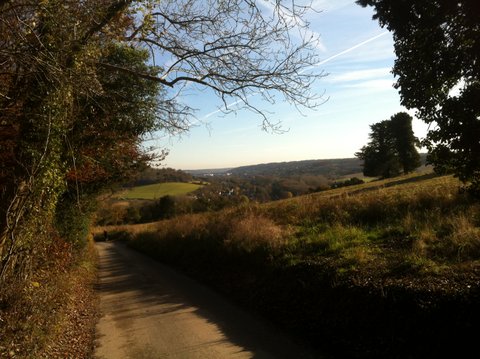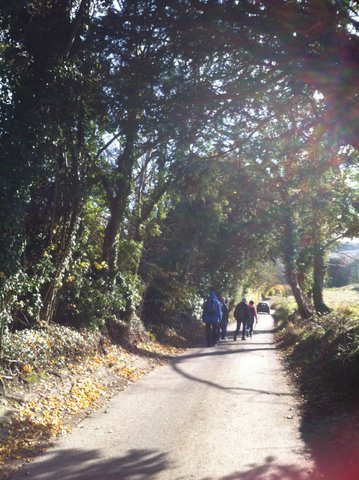 Careful listening to warn of approaching cars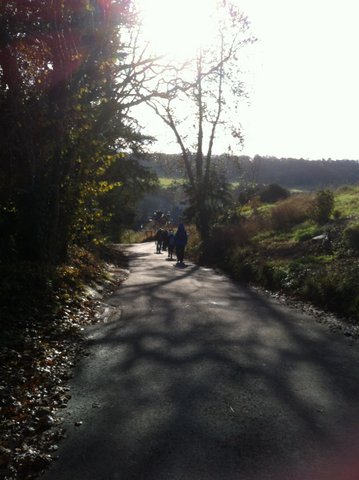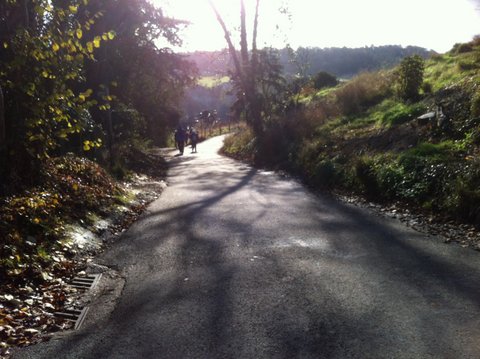 The junction to High Wycombe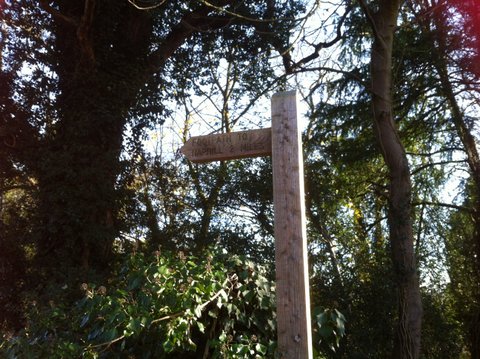 Footpaths cross but not for Tony's group - lunch in High Wycombe calls!!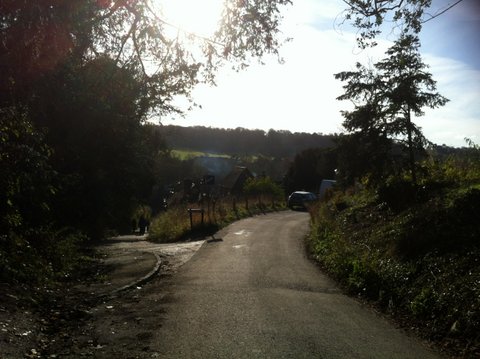 Smoke rises from chimney typifying traditional winter nwarming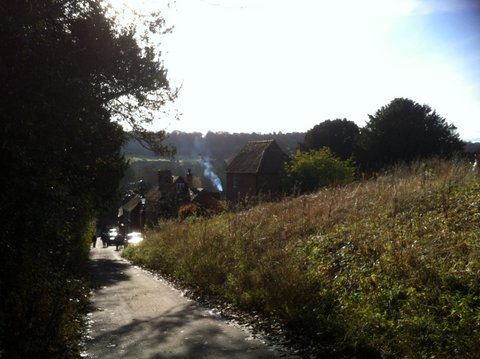 A steep hill down portending an upward climb later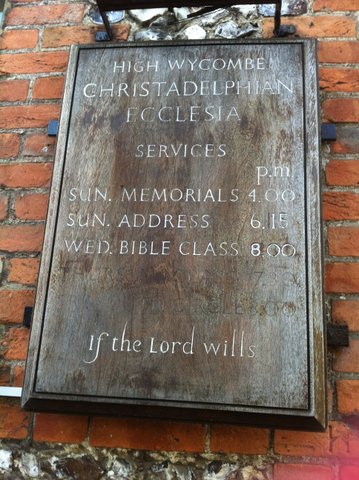 Sign on a meeting house near High Street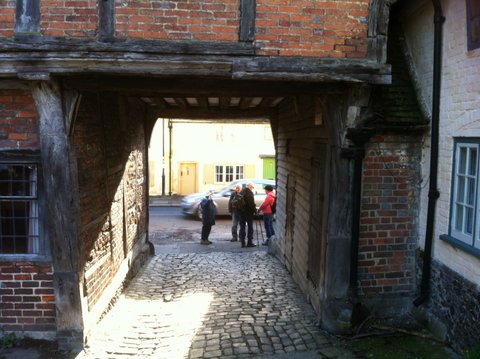 Entrance to High Street, high Wycombe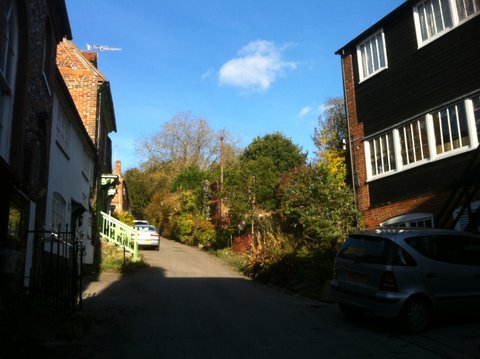 Views back on the path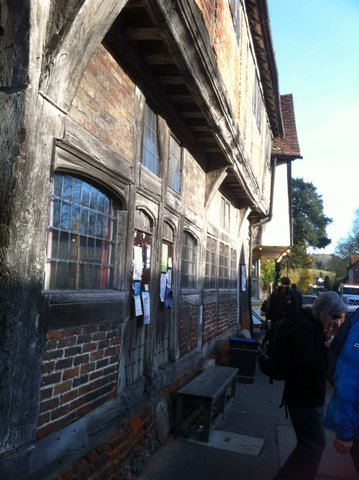 Meeting Hall table top sale invites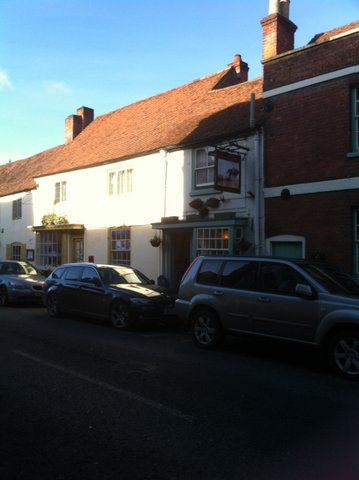 Not the chosen pub!!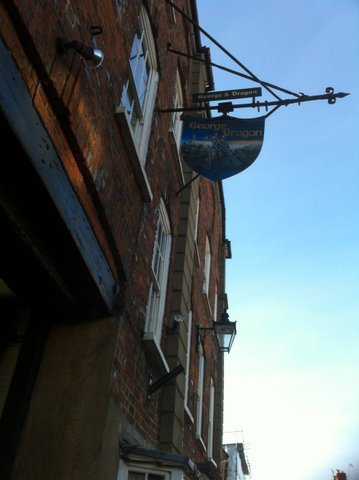 Lunch at George and Dragon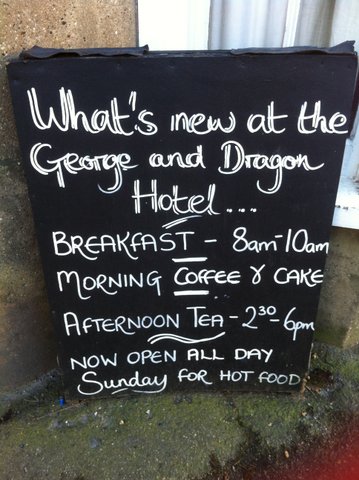 to tempt one back!!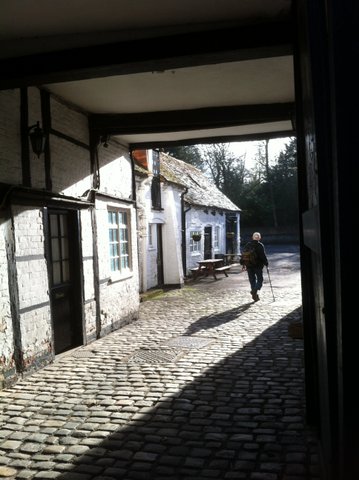 Courtyard of the George and Dragon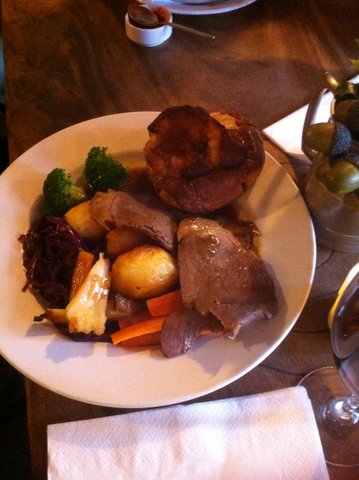 Sunday lunch - roast beef , with all the trimmings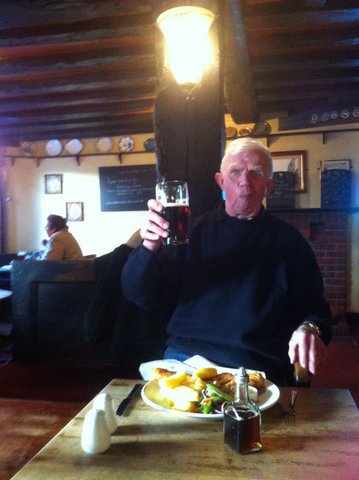 Nothing like a nice beer to wash down a fish lunch!!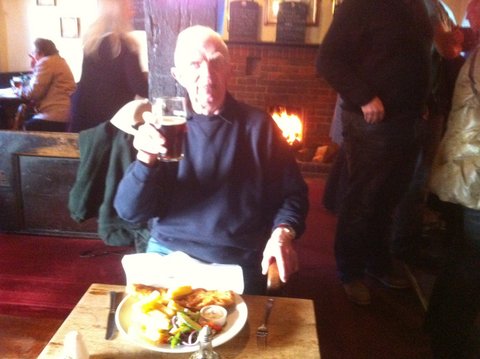 Note the roaring fire in the background, snug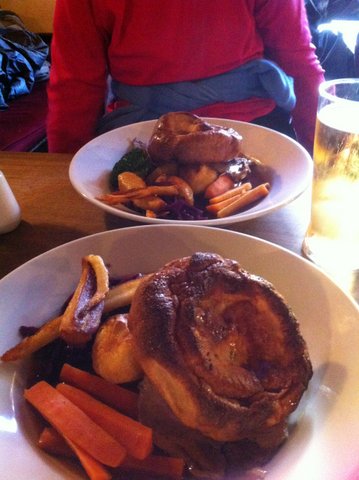 Lamb and beef, with massive Yorkshire pudding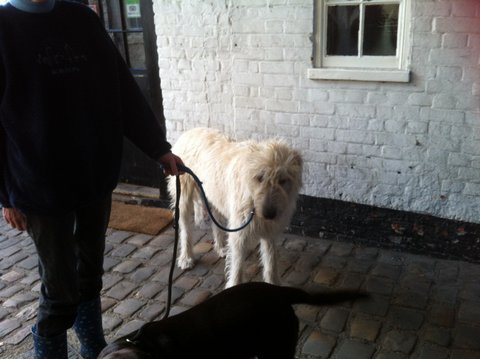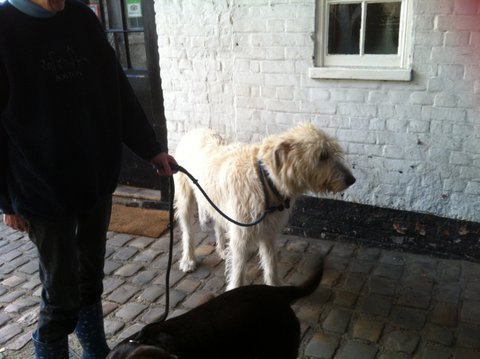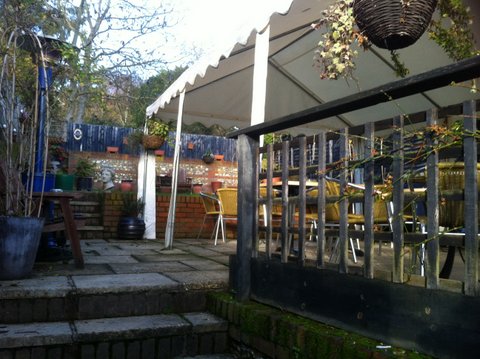 The Plough pub has a roof garden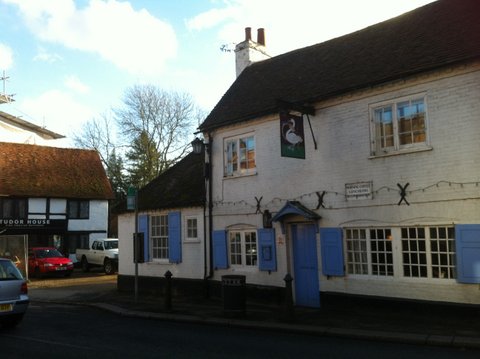 And there was also the Swan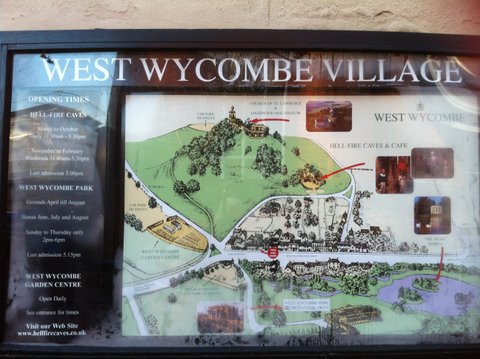 Some places of interest in the locality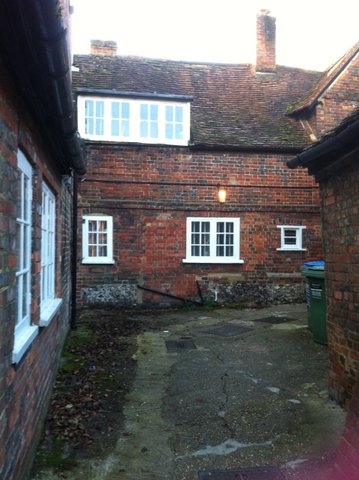 Well kept cottages in tiny lane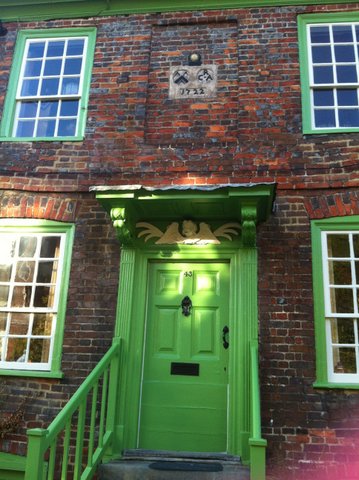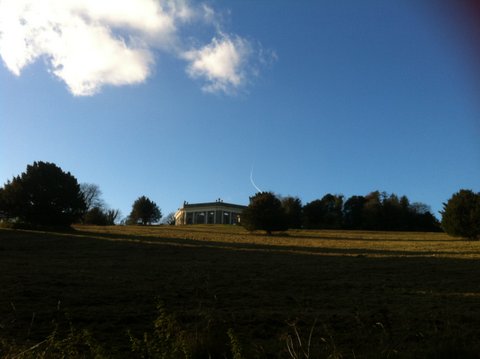 Another view of mausoleum from footpath on way back to Saunderton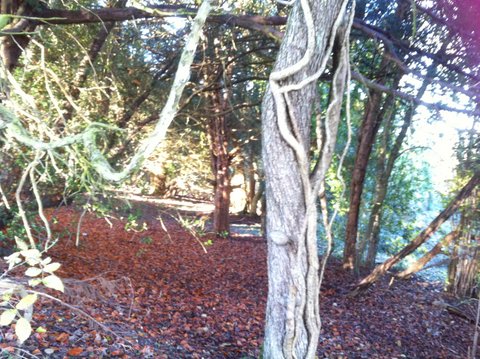 Capturing the autumn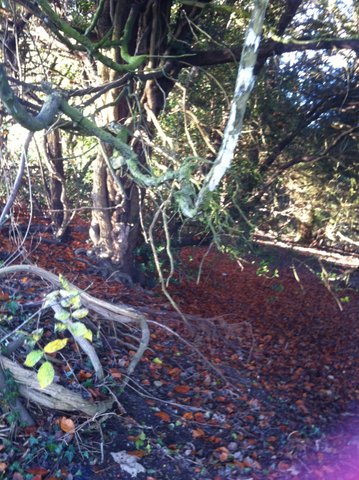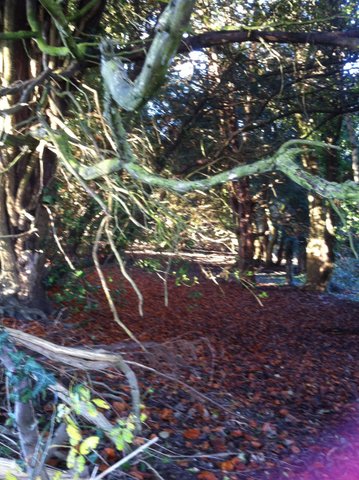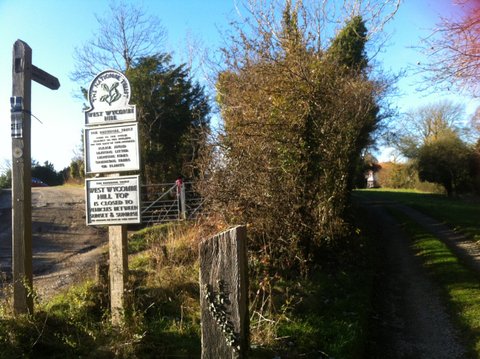 Cars do drive up here during the day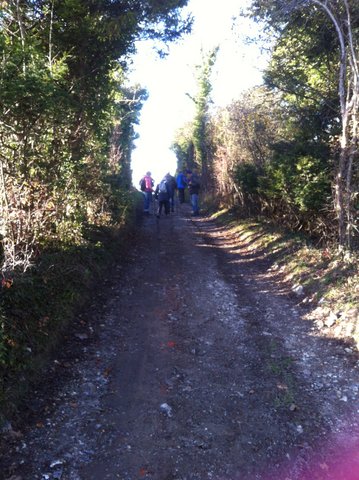 Steep climbs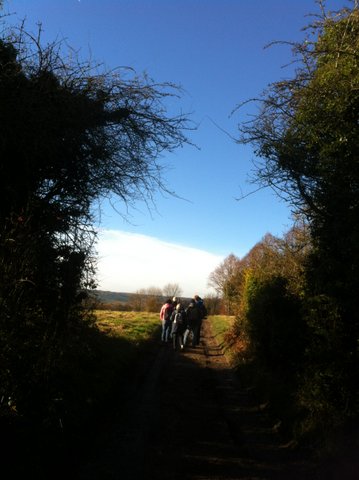 Wonderful view of land and sky at top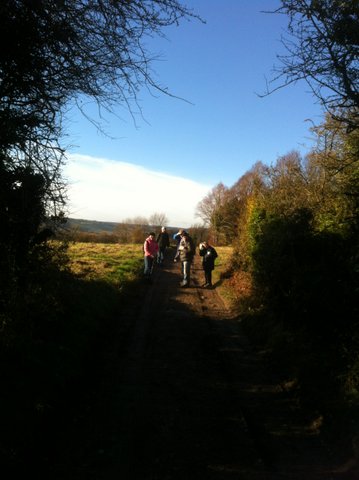 Caring for the straggling photographer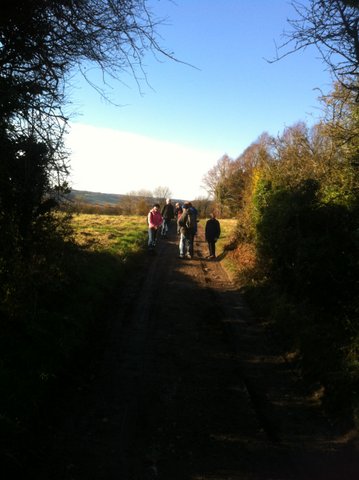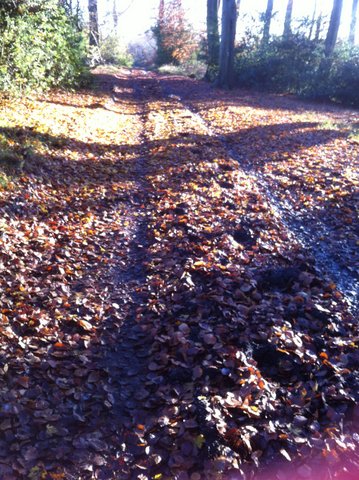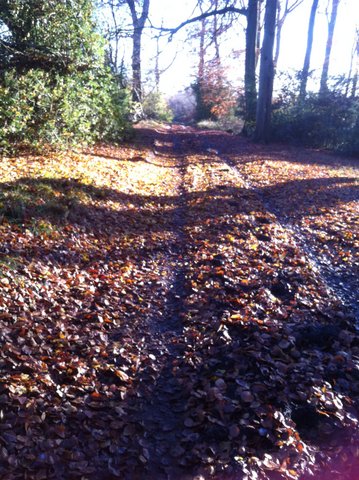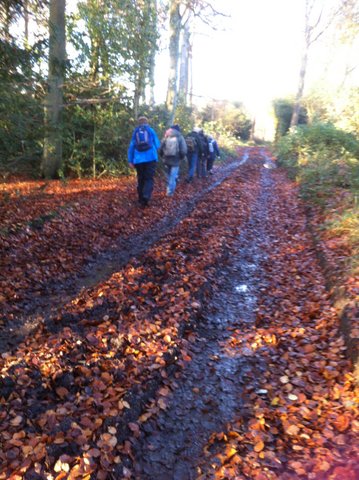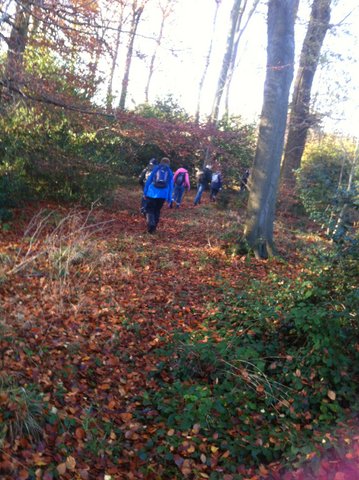 Off path due to mud and puddles covering entire path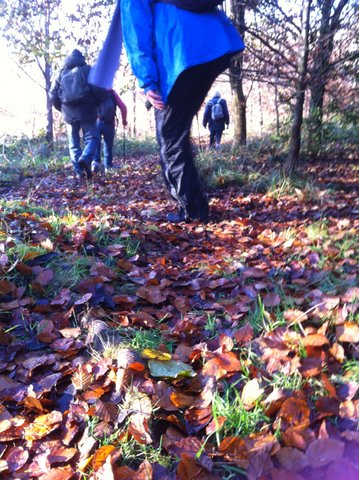 Tree roots can be tricky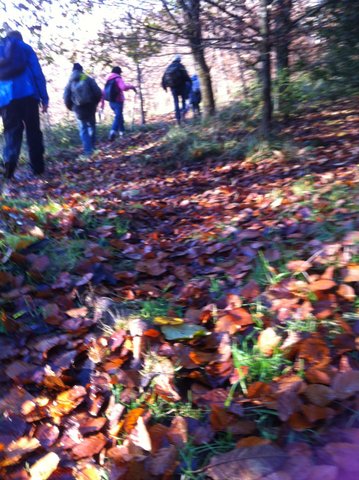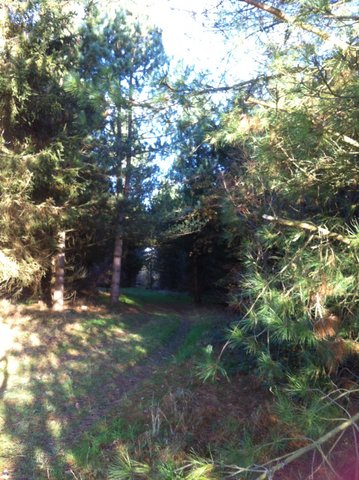 Found the correct path after a small detour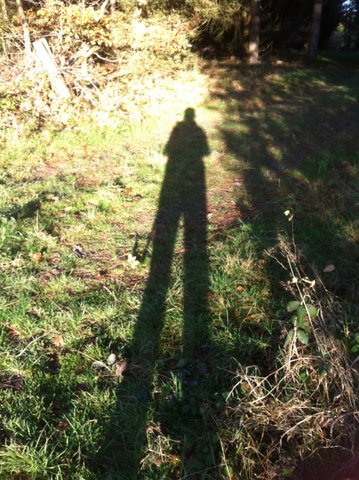 November sun makes a long shadow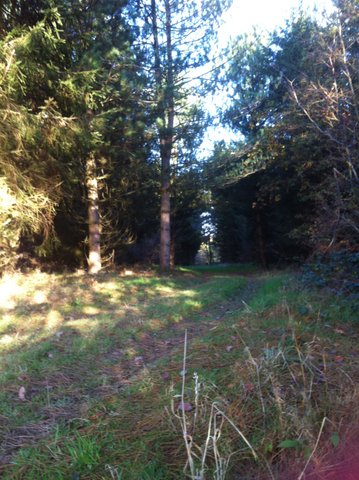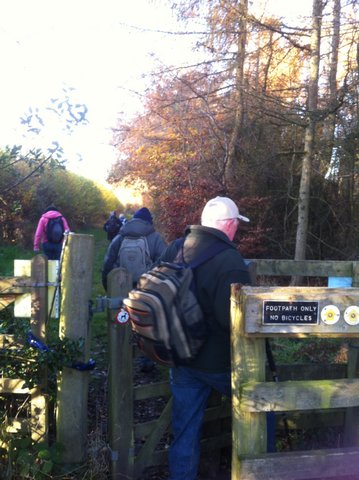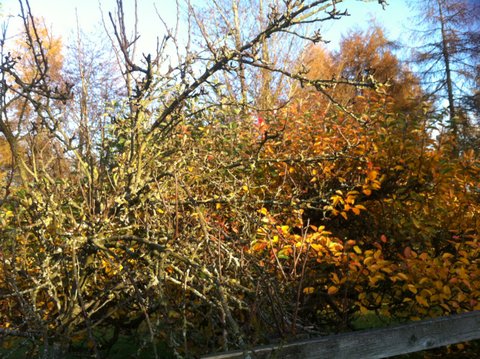 Autumn and winter splendour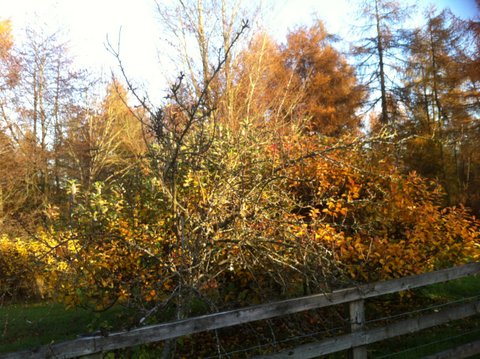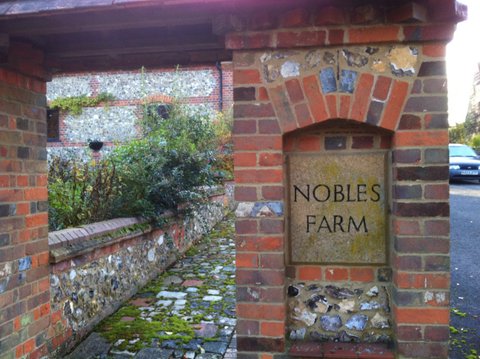 Working farm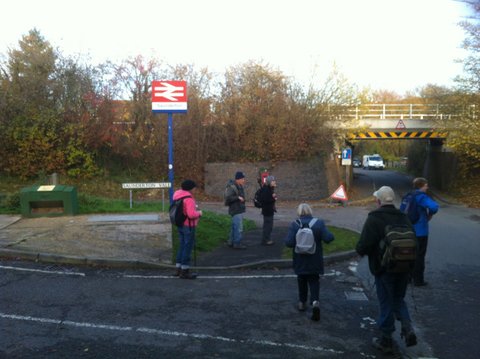 The end of the walk and the beginning of the journey home - all thanks to Tony for a splendid day's walking