On 15 June 2003, the nearest Sunday to my 59th birthday, I achieved an ambition I had harboured for half a lifetime by leading a walk from Dorking to Friday Street where we had lunch in my favourite pub the Stephan Langton. As it was an 18 mile walk Hania and Witold obliged by leading a shorter walk to Brockham and we all met up in Dorking for a celebratory drink in the evening.
Most of my photographs were taken at the two pubs, the first four being in front of the Stephan Langton in Friday Street. The pub is named after a medieval Archbishop of Canterbury whose main claim to fame is that he divided the books of the bible into verses as still used today: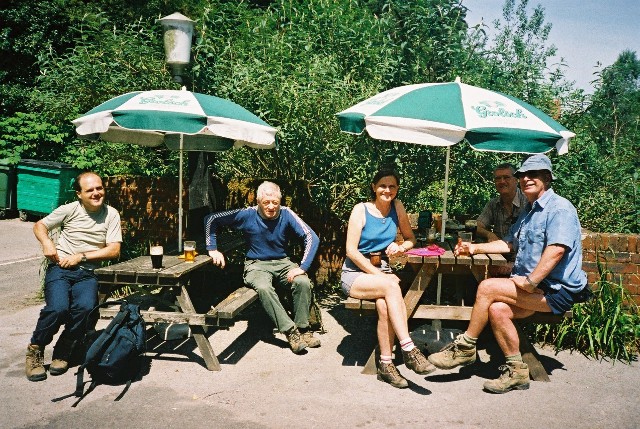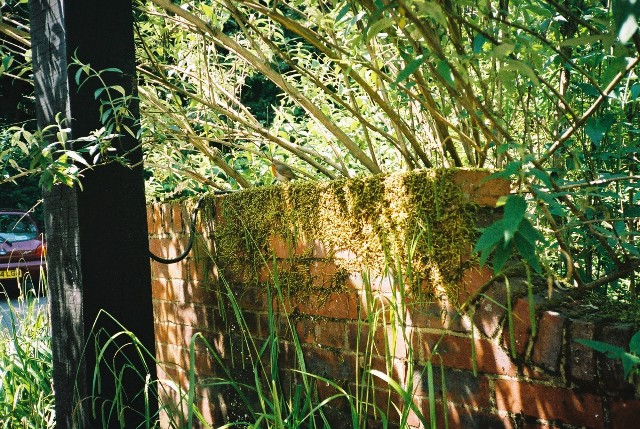 This is an old garden wall beyond which can be found a pond, in which some of our ramblers could not resist having a dip!!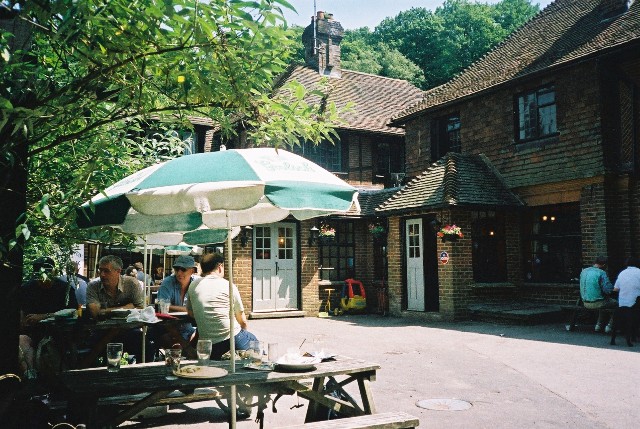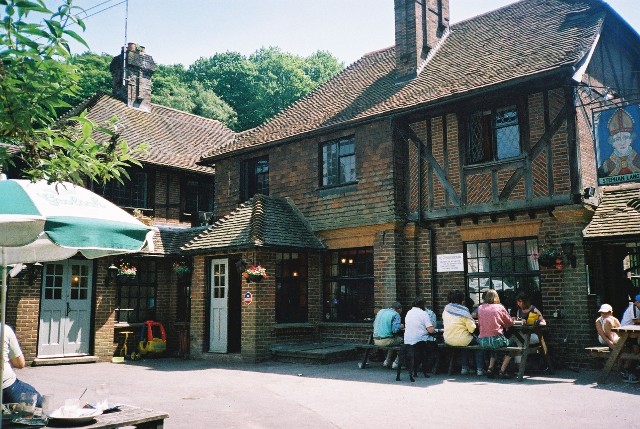 In the afternoon we had a photocall with seven of the eight ramblers who joined the long walk - a good turnout for an eighteen mile hilly walk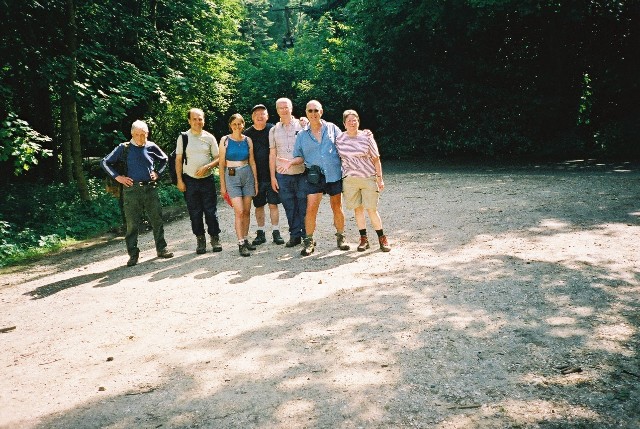 We met up with the short walkers in Glory Wood outside Dorking and had a combined celebratory drink in a pub in Dorking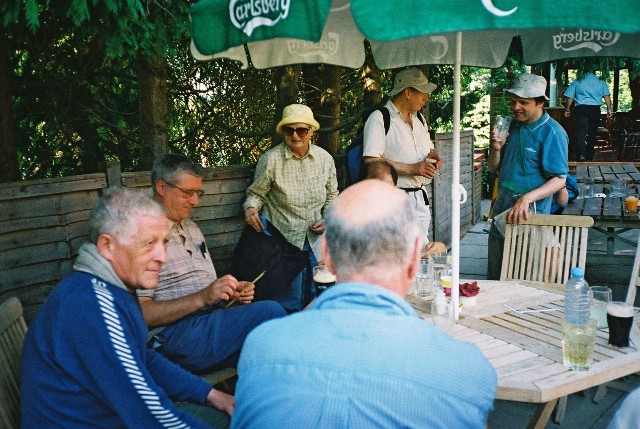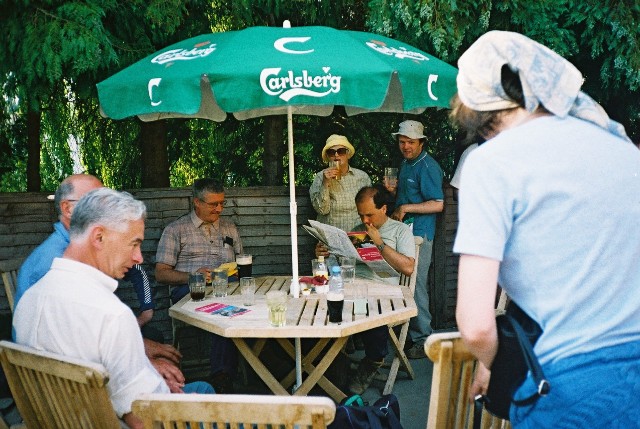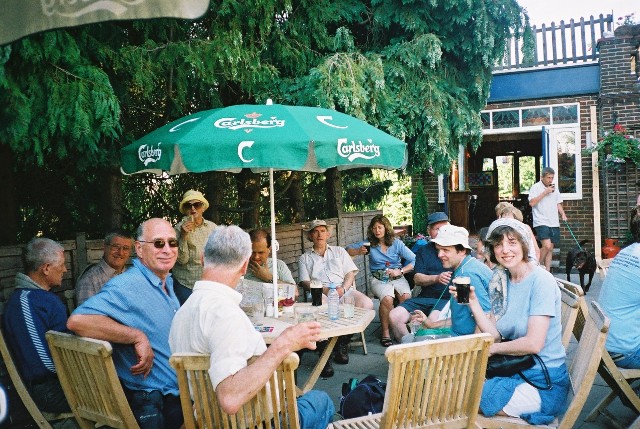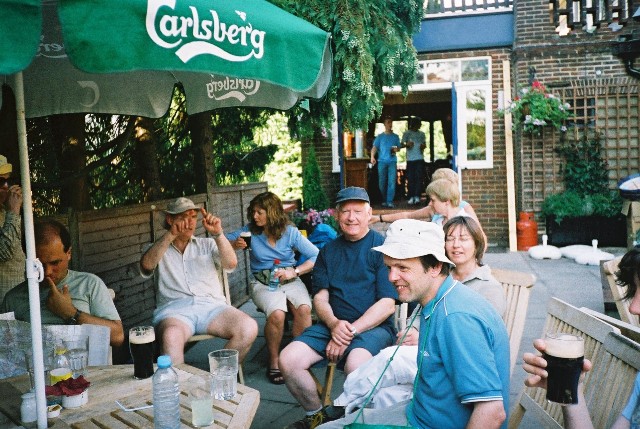 In the garden of the pub were a rare breed sheep and pig which I thought looked like artificial artefacts!!