On 22 August 2010 your website host, Tony Finnegan, led a walk beginning and ending at Chalfont and Latimer station. This area was much loved by John Lawrence who had died during the previous week and as we walked we remembered him and the many years of faithful service he gave to the club.
Happily our resident photographer, Sheila was with us on the walk and the photographs below are the product of her day's snapping.
A few ramblers made their own way to the meeting point at Chalfont station to await the arrival of the train travellers. (2 shots)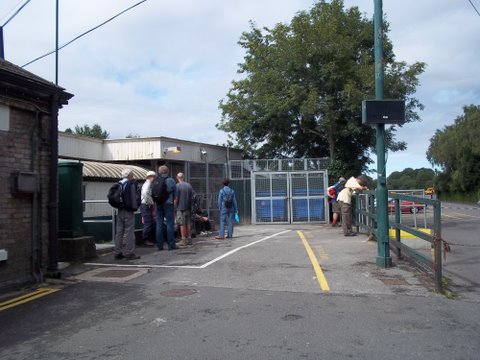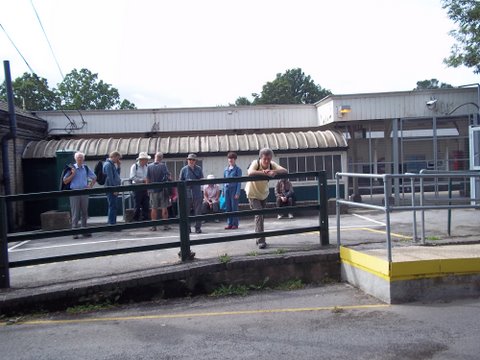 After quick introductions the walk began and in less than a mile we were out in open country. (5 shots)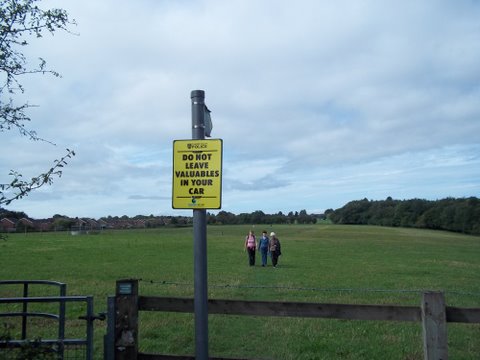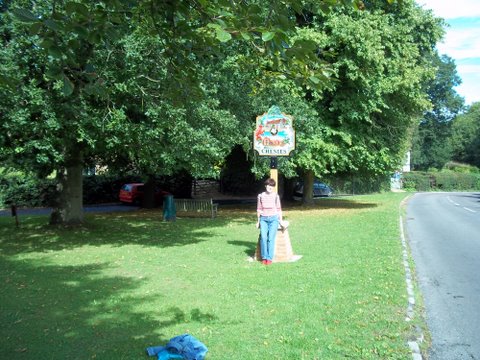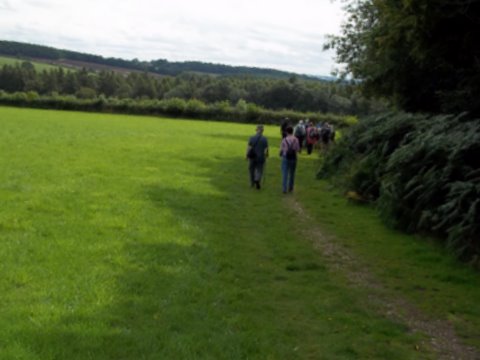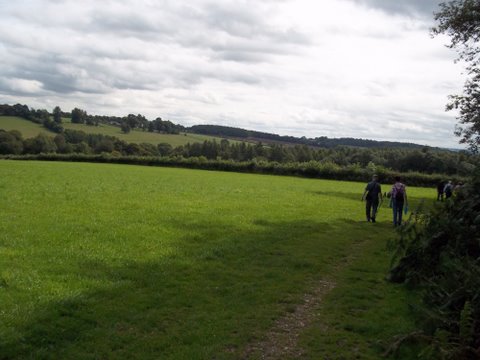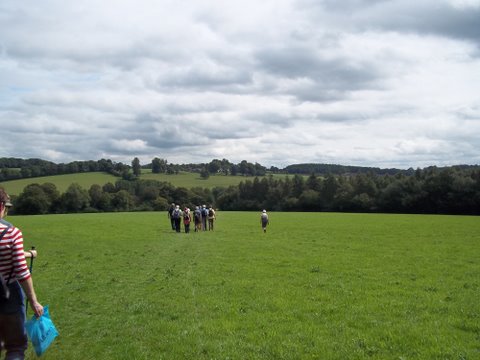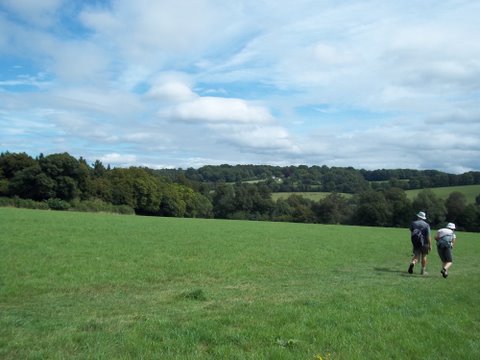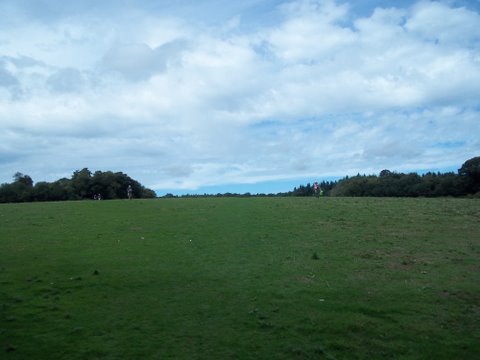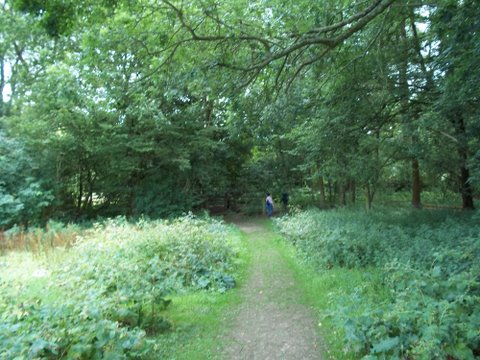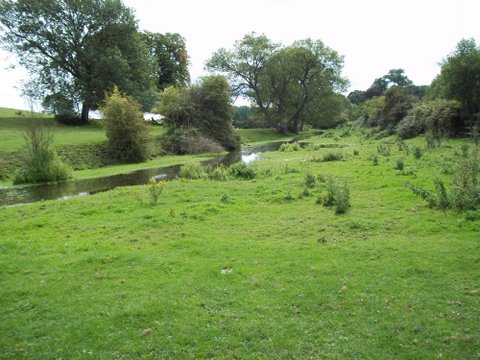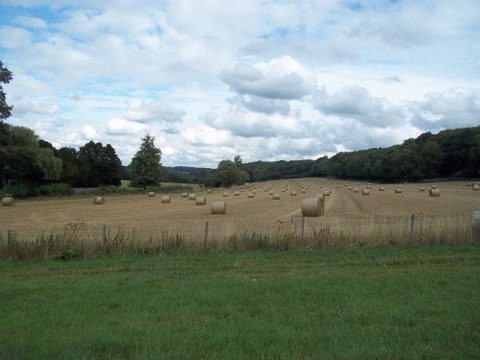 Shortly before we reached the pub we saw some splendid artefacts, including this decorative gate alongside the footpath.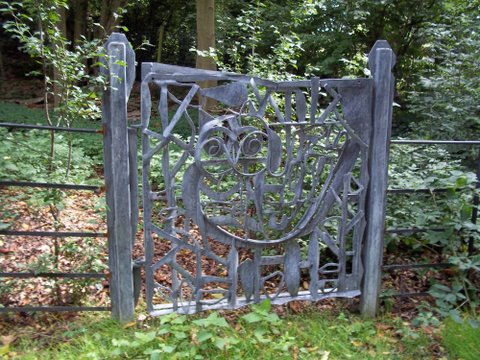 And this effigy which we spotted in a private garden.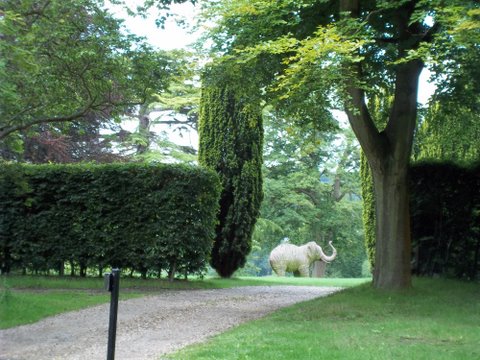 And then we pressed on to Sarratt where lunch awaited us.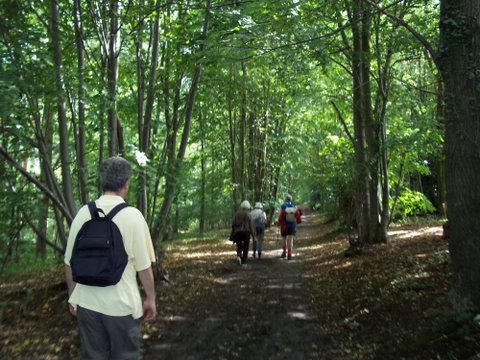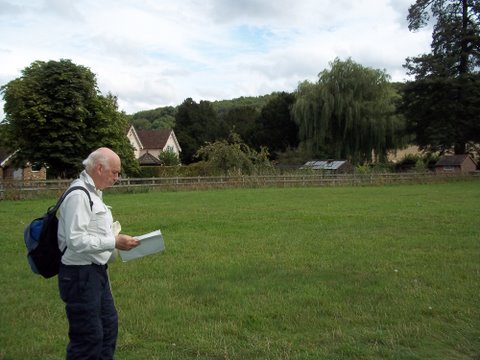 Pat and Tricia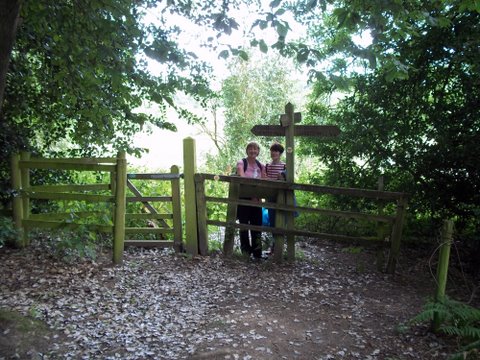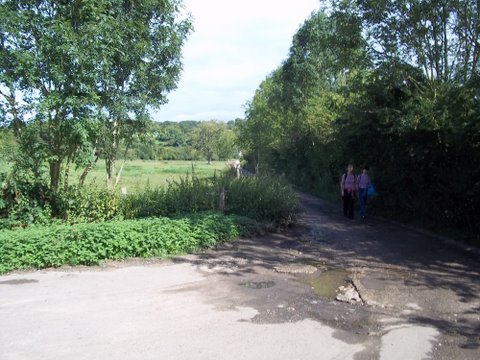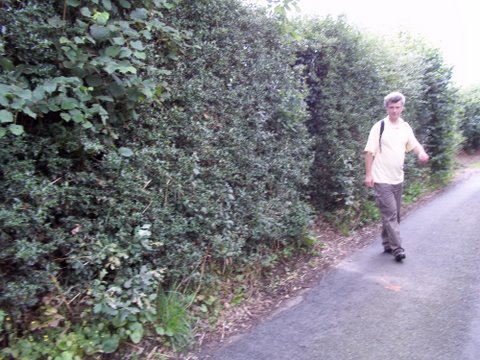 Three Little Maids from School?!!!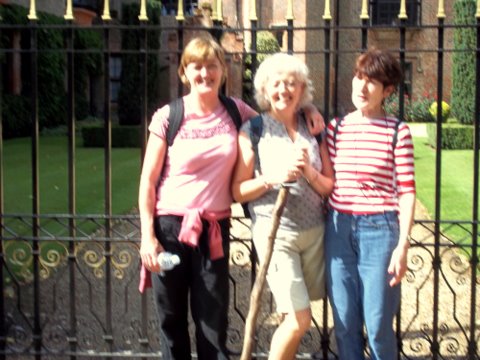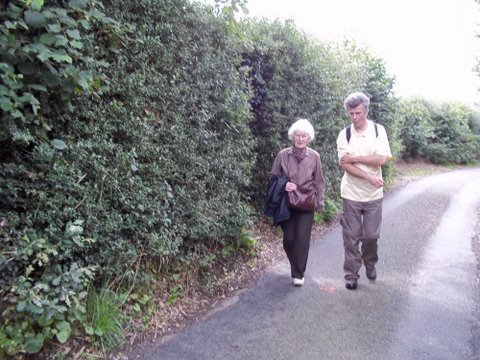 Sheila snapped us outside the pub before departing for the afternoon walk.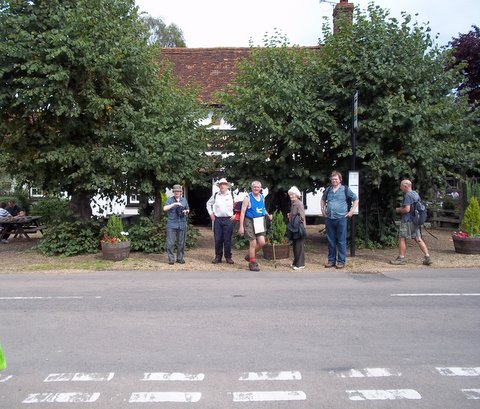 Oh and a second one to take in the ones that were still in the loo when the first was being taken!!
And then onwards again back towards Chalfont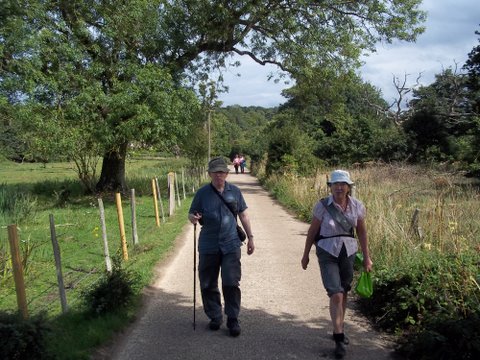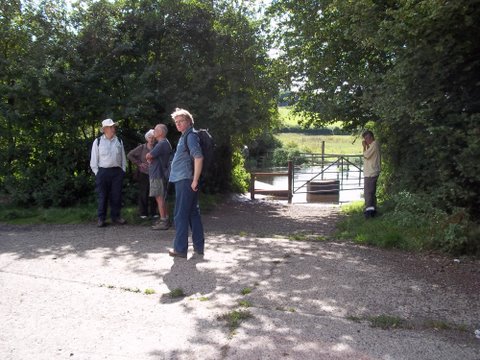 There were mushrooms ready for picking and some of the ramblers collected the garnish for their next steak!!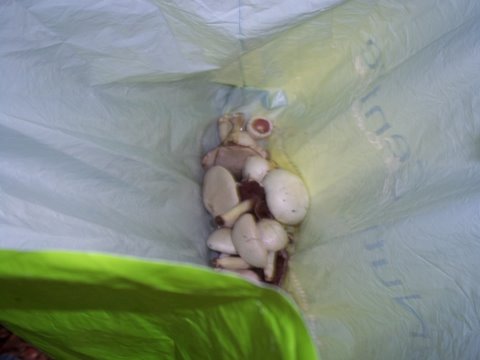 Most of the walk was in open country and we saw the recently harvested crops ready for taking into the barns. (4 shots)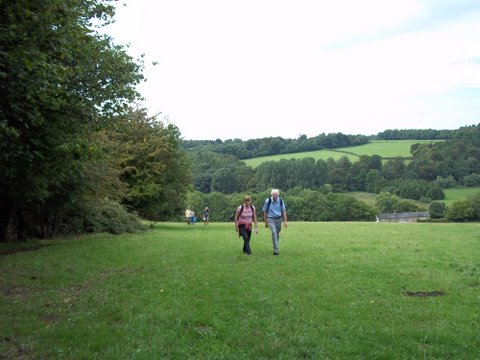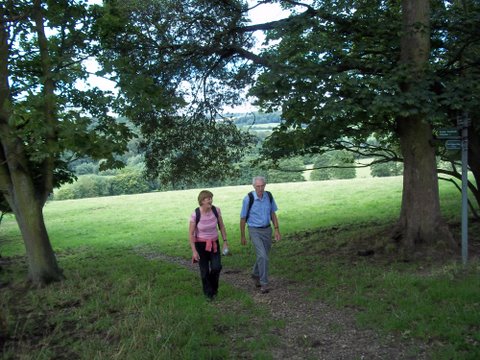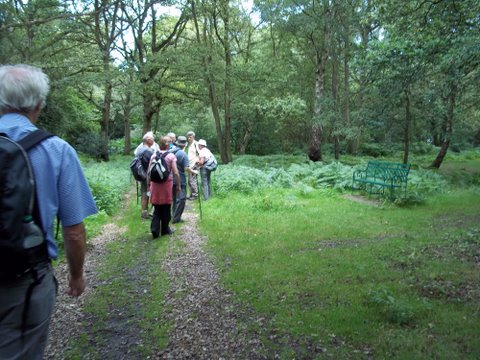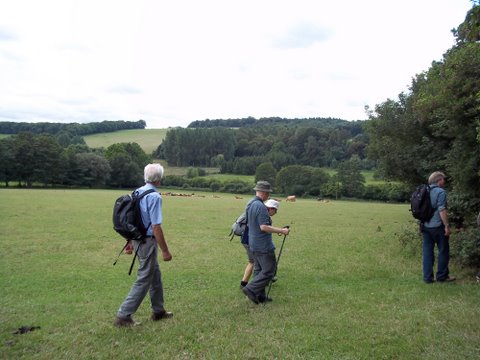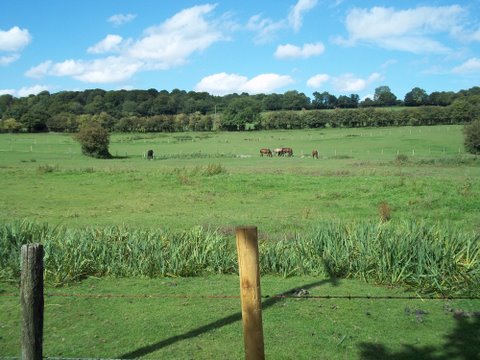 Along the way we met many horses, some with riders also. (10 shots). Some of these shots were taken before lunch and some after.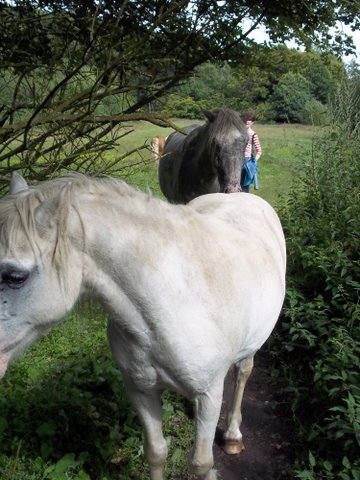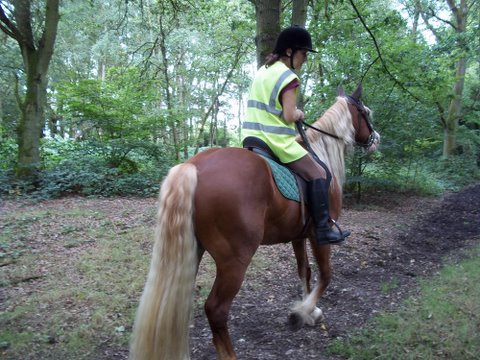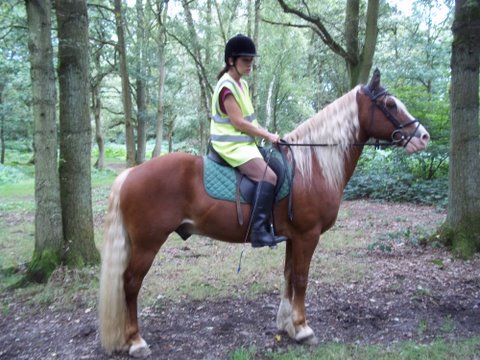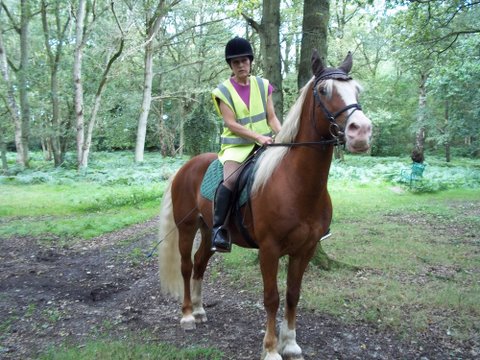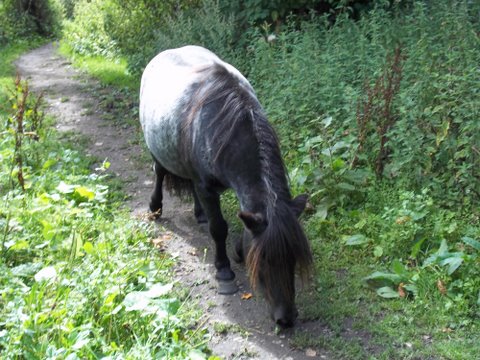 In the afternoon we walked in the Chess valley and saw a lot of water cress and of course the Chess Valley nature reserve. (6 shots)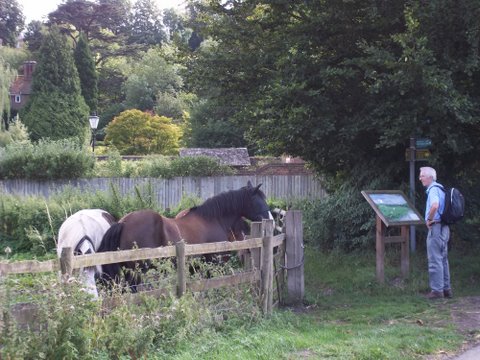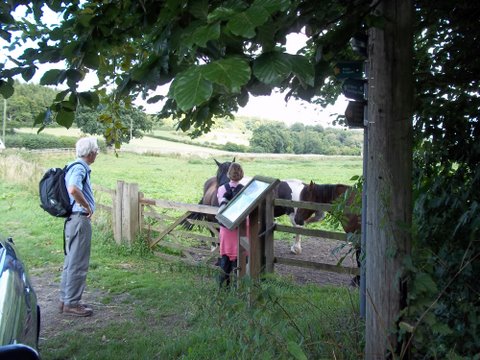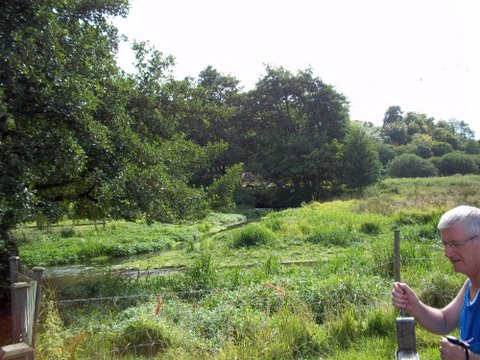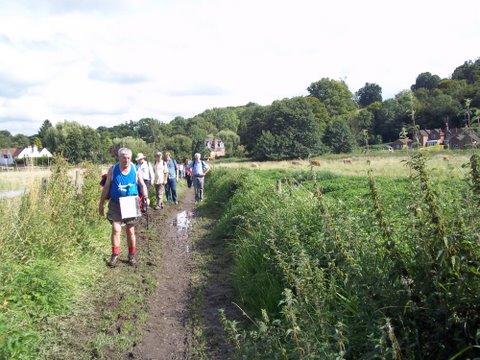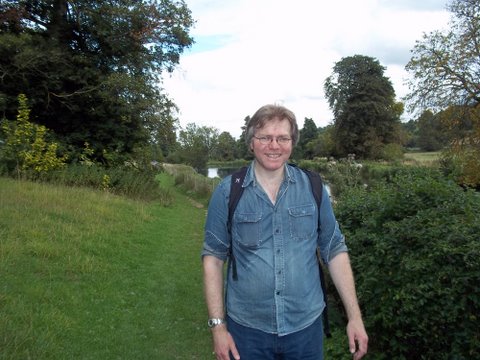 Sheila got a good shot of a buzzard or red kite (we couldn't decide which!!)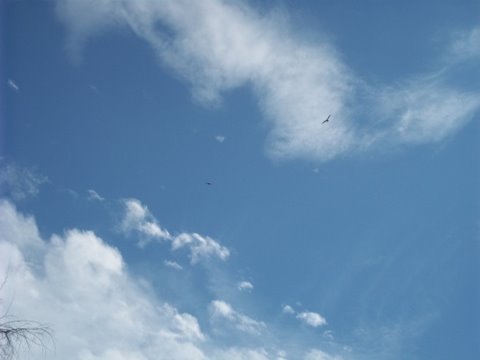 Then we had some more open country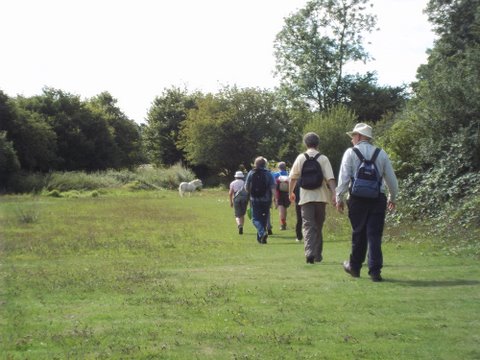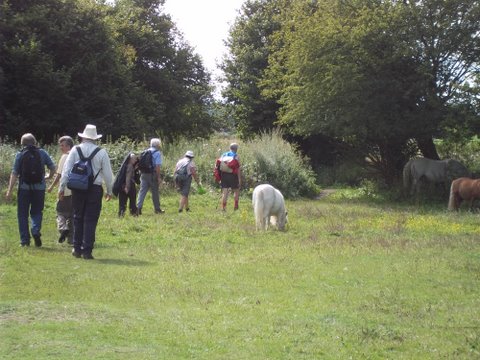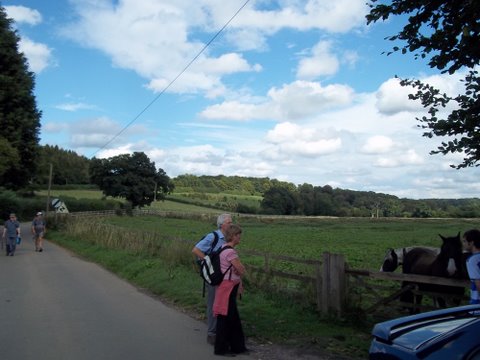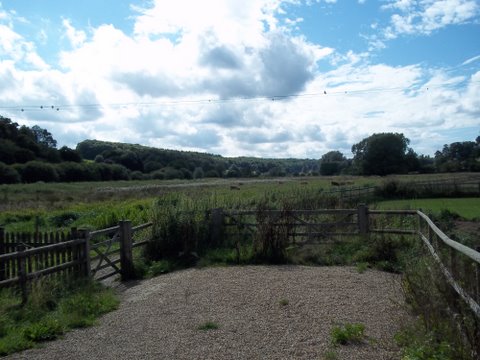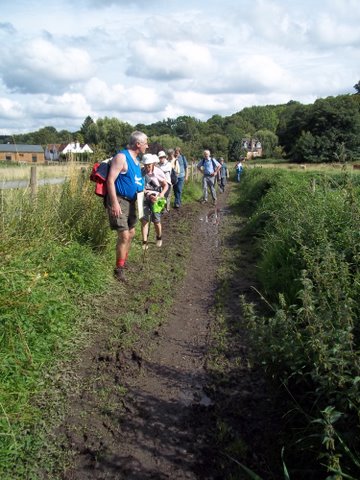 It was not all open country of course and we did walk through some nice woodland. (9 shots)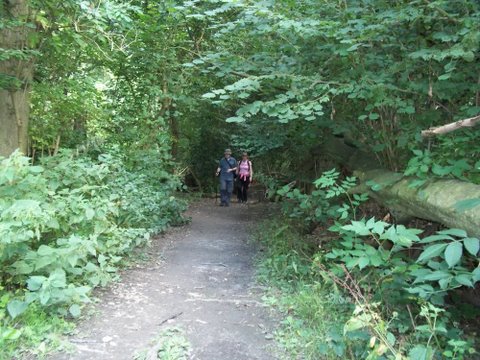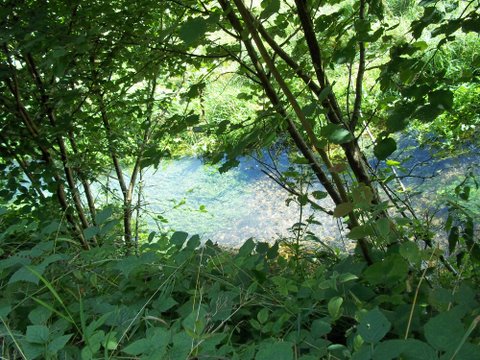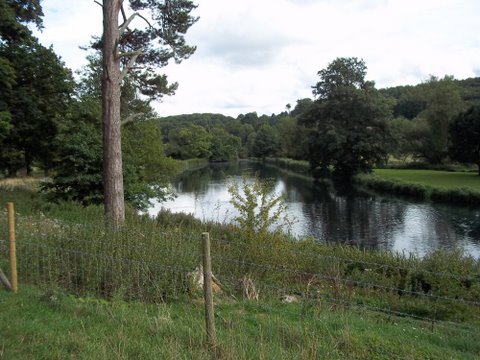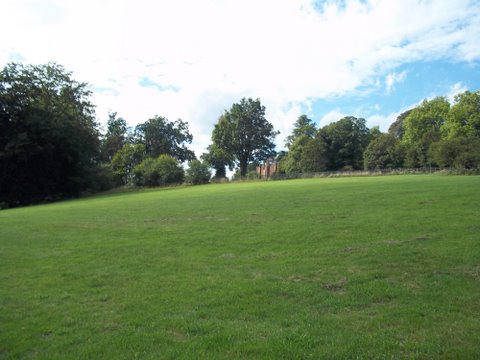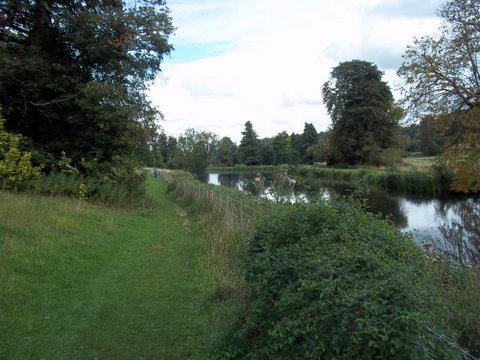 Towards the end in the shadow of Latimer House we saw a beautiful cascade and posed for photographs in front of it.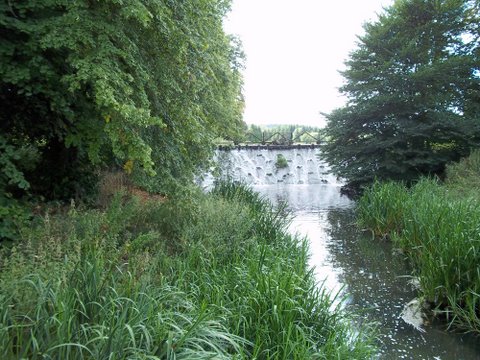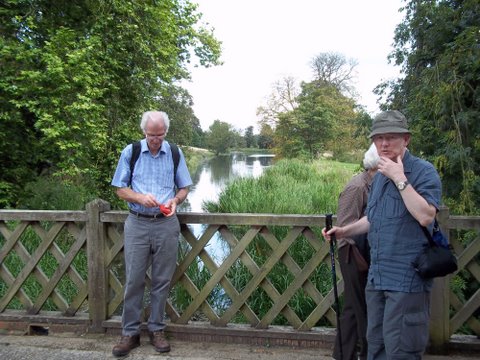 And not forgetting the ducks who swam contentedly beneath us as we were snapped.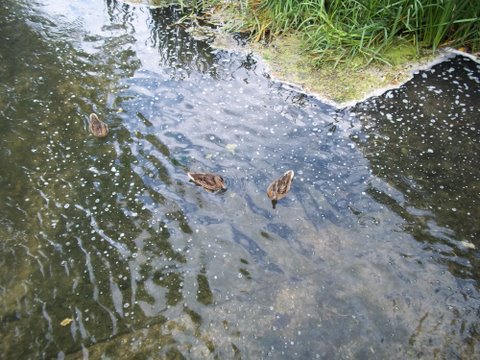 Then one final photograph with Latimer House in the background.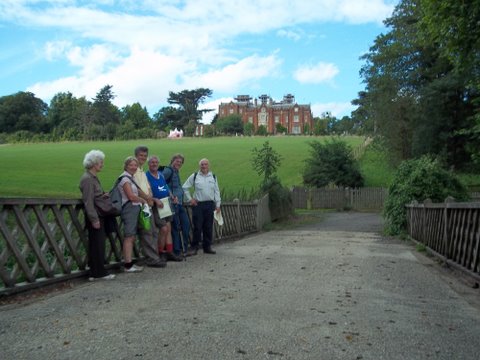 And so to climb the last hill of the walk and back to Chalfont and Latimer station after a lovely summer's day rambling.