On Sunday 24 August 2014 Roger and Virginia led one of their ever popular walk in the Epping area. The following photographic memories of the day, together with captions have been kindly made available to us by Sheila Bravin.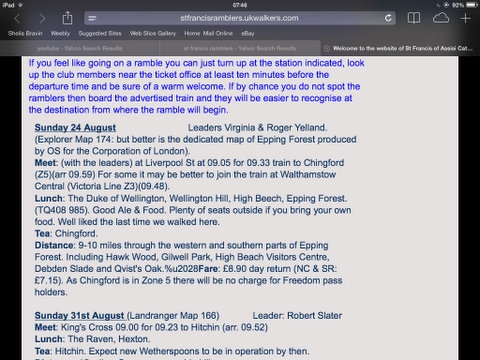 The programme extract gives helpful details of the plan for the day.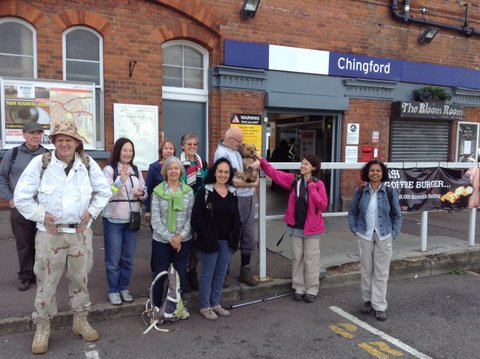 The walk leader welcomes Alfie to his first ramble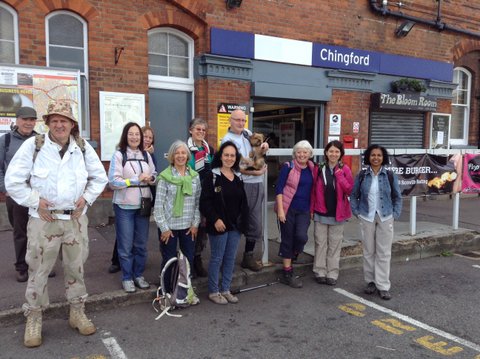 The ramblers look forward to their nine mile walk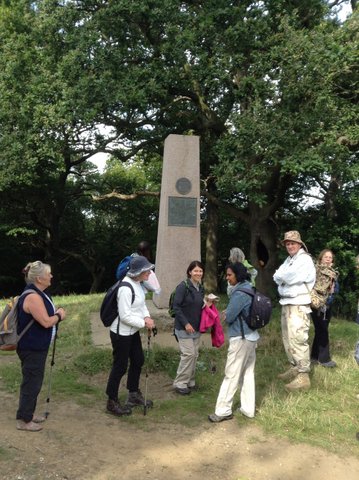 Lawrence of Arabia owned this land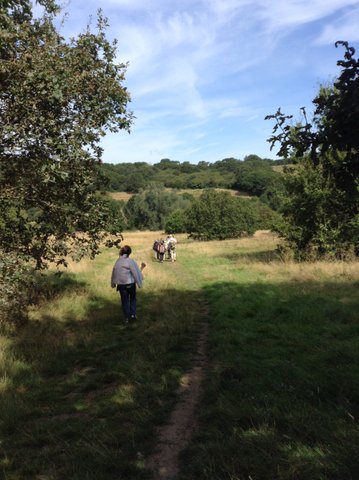 Autumn sunshine as the ramblers cross a field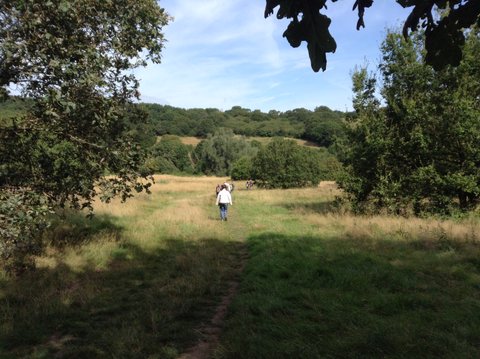 Meandering along a well trodden path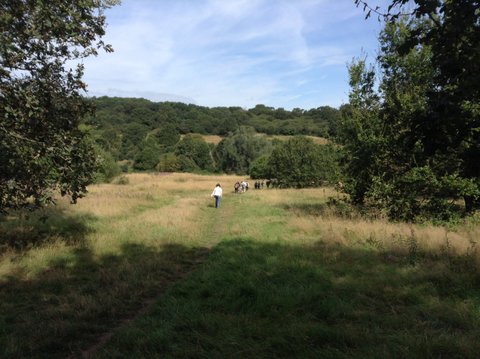 The photographer will now have to run to catch up!!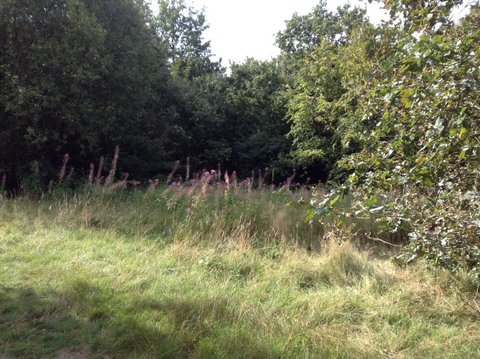 A glance to the side reveals nature's abundant beauty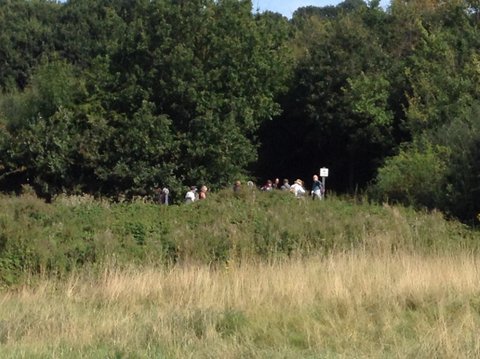 The leader ensures all ramblers are assembled for forest walk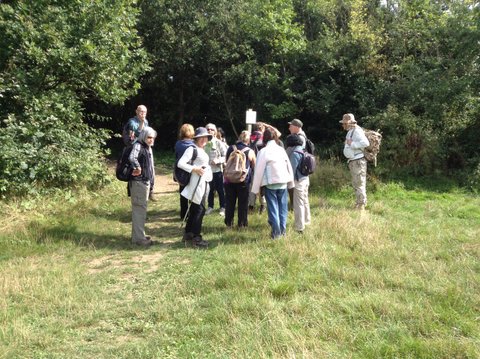 Pause for conte,plation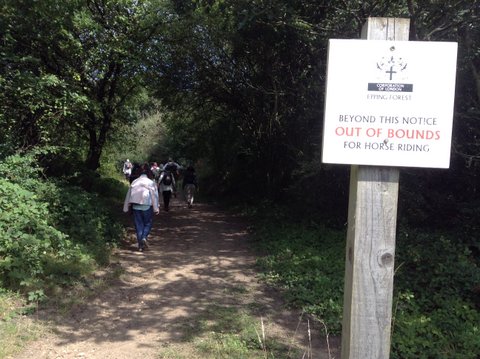 Ground dry and smooth underfoot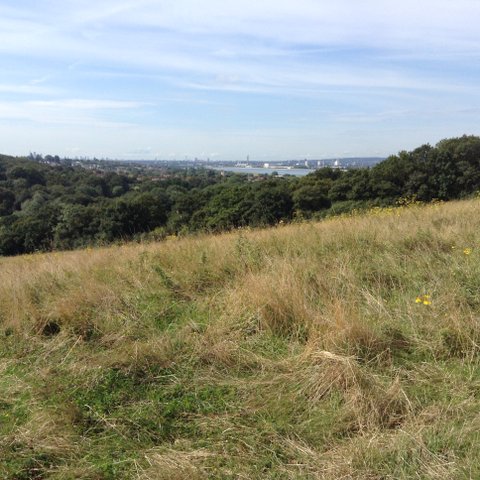 Looking back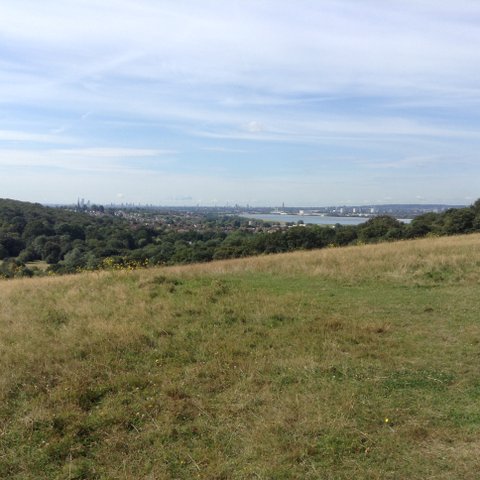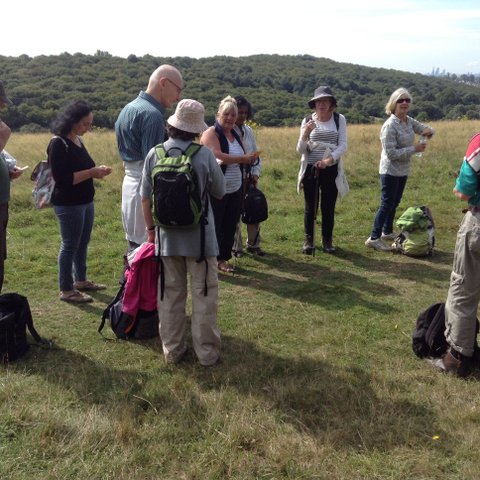 An extremely pleasant spot for the peace prayer of St Francis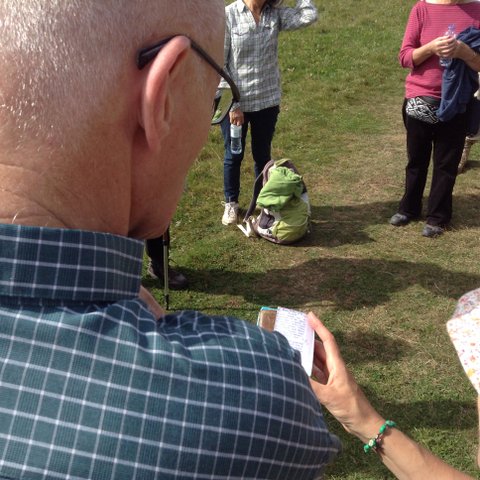 The prayer helpfully printed on the club membership card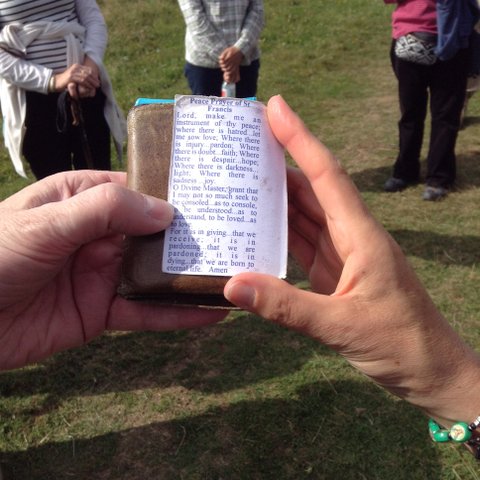 A closer view of the prayer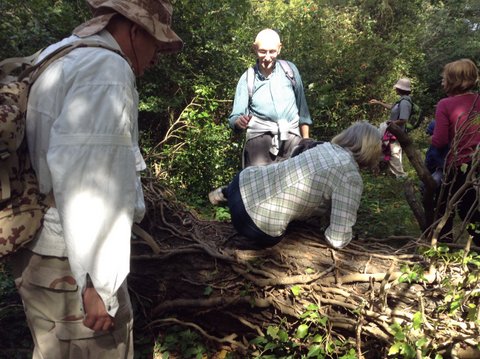 A falen tree requires rambler to throw leg over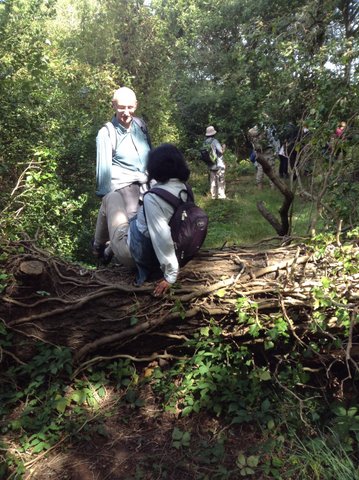 Different styles for the same obstacle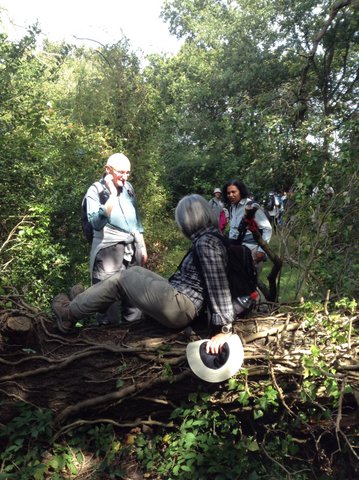 The leader carefully ensiures no injuries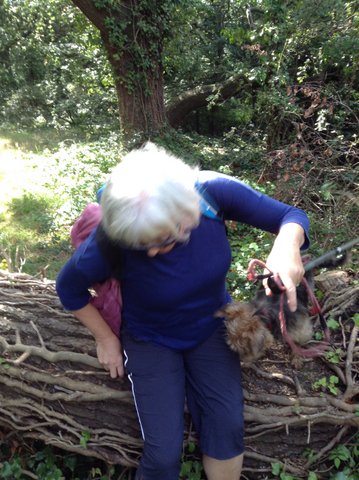 Alfie makes sure his foster mum keeps up too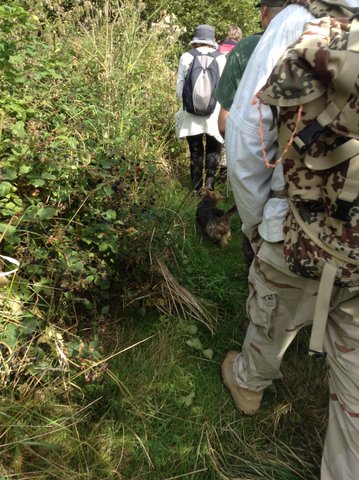 Alfie bounds to the front of the line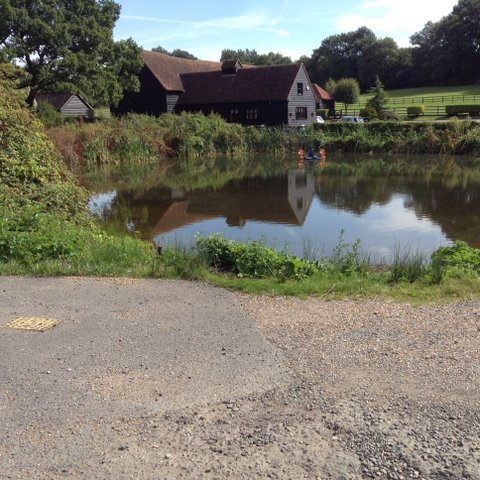 Tranquil scenes to calm the inner mind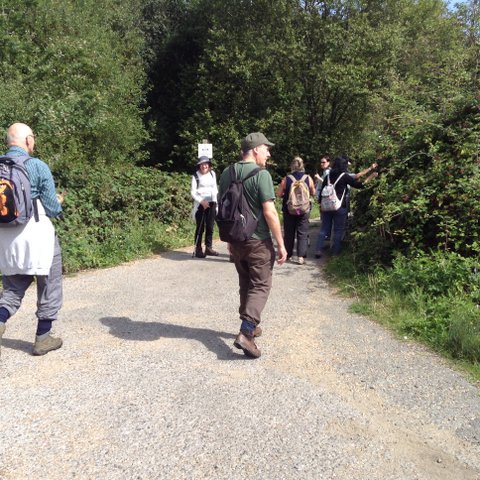 Across roads and time to snack on natures bounty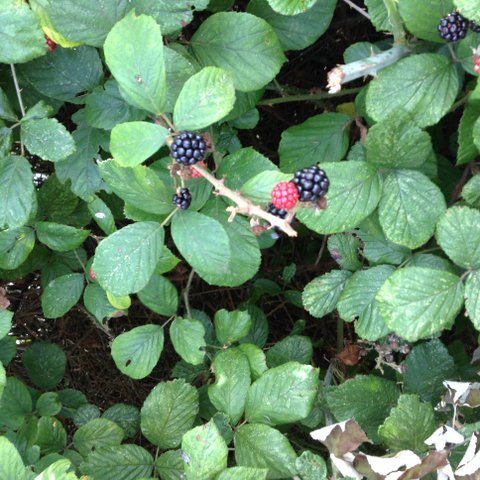 Tasty autumn berries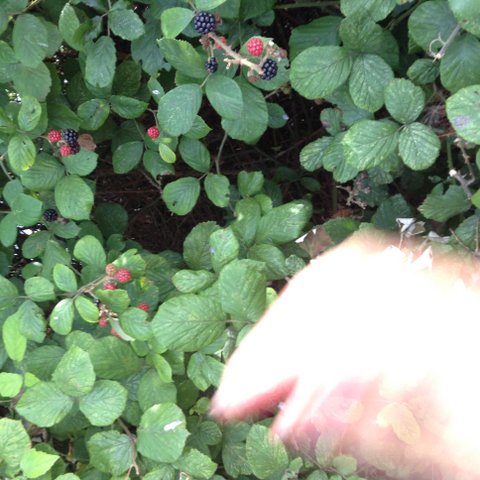 Only the soft juicy ones will do!!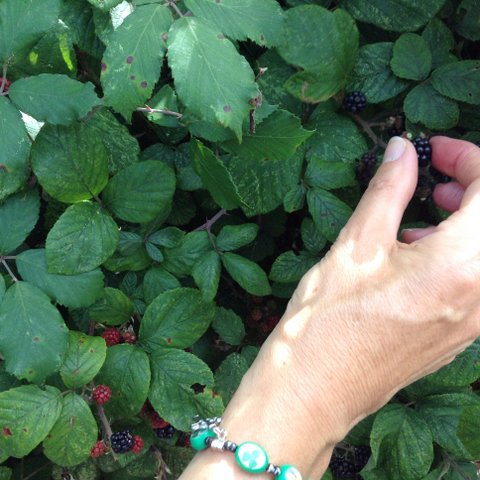 A little cluster to please the palate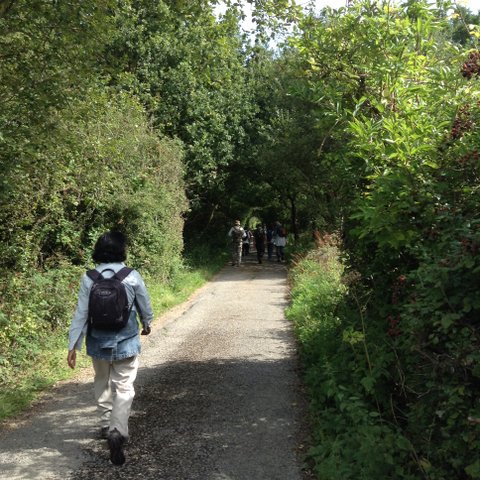 Another path with an arch of foliage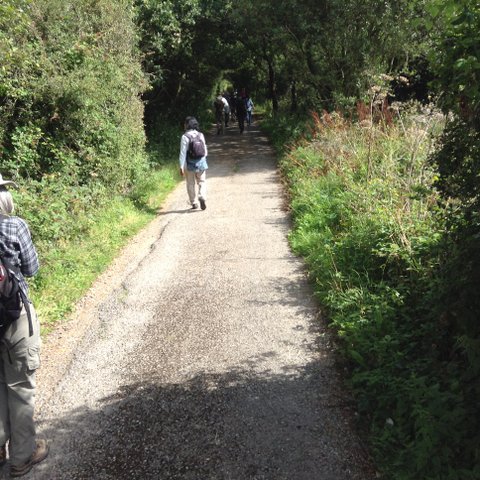 On the lookout for more berries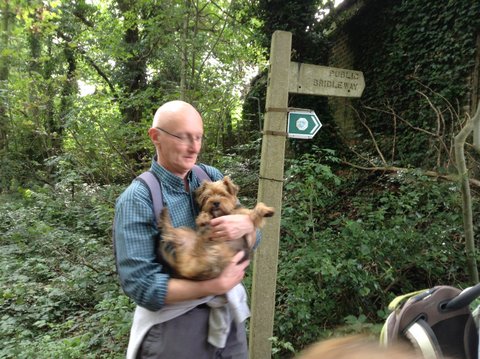 Alfie kept from the roadway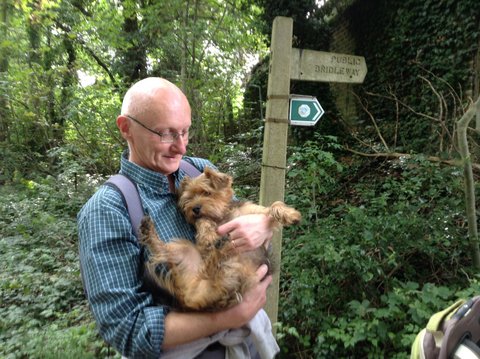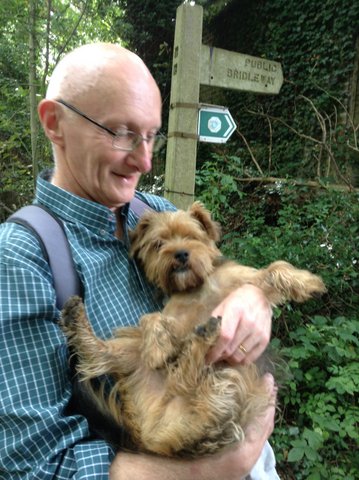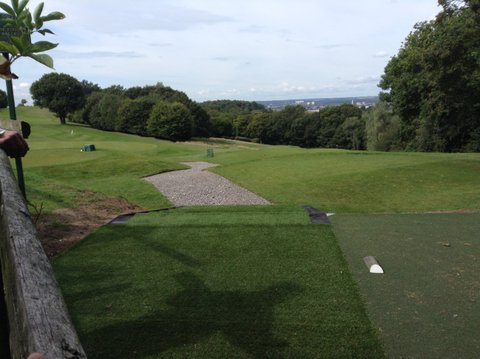 Nine hole golf course with amazing views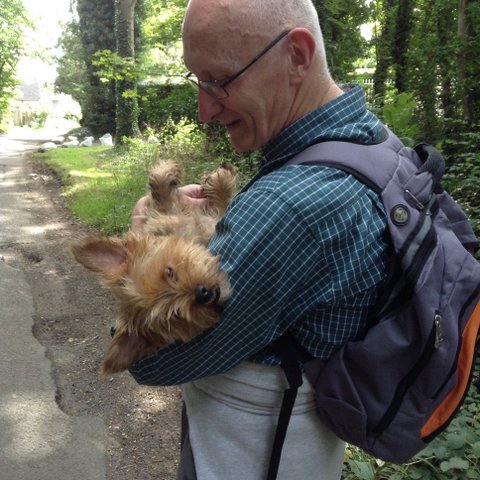 Not sure of this holding technique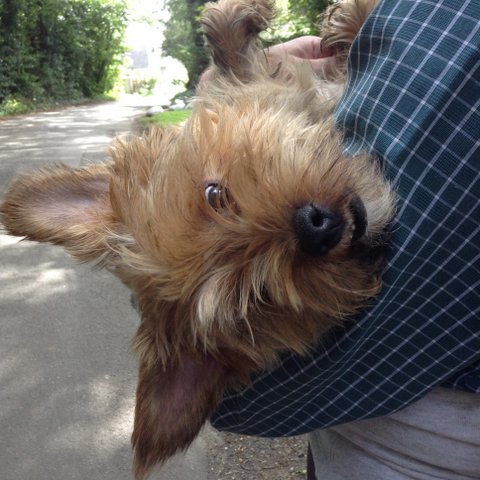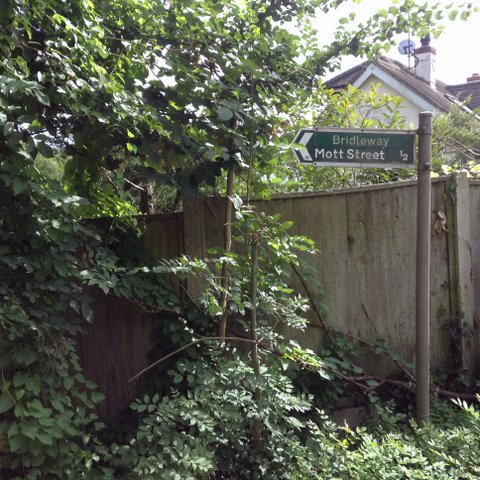 Meandering paths intersect with helpful signposts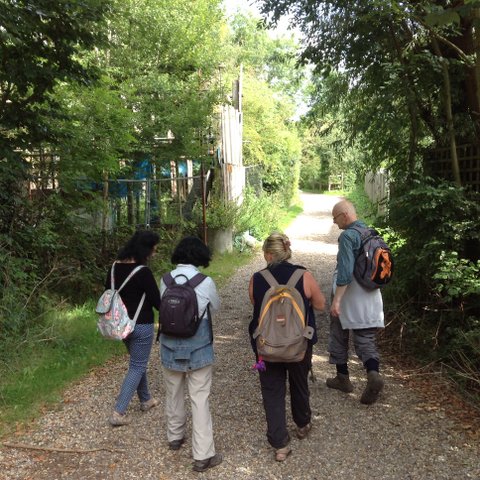 Relaxing small talk ensues along the way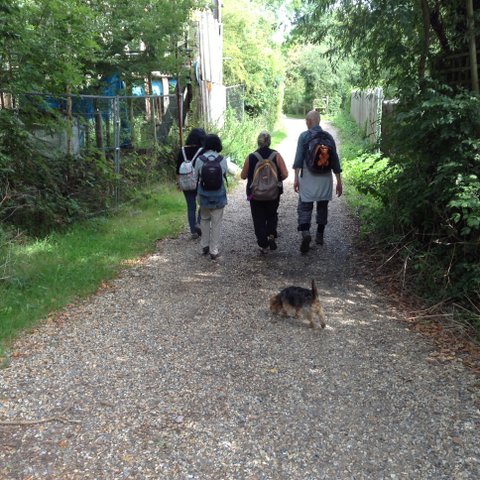 Alfie never far from the front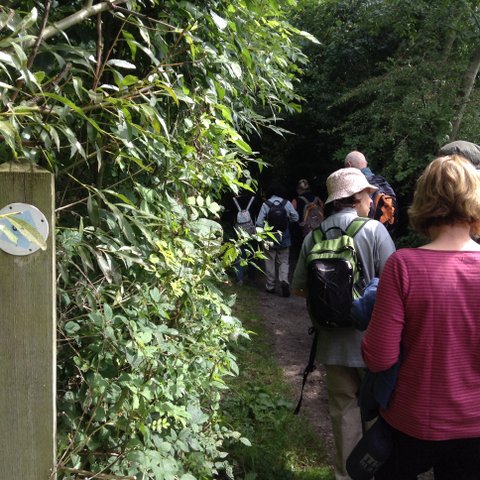 Yet another path to show the way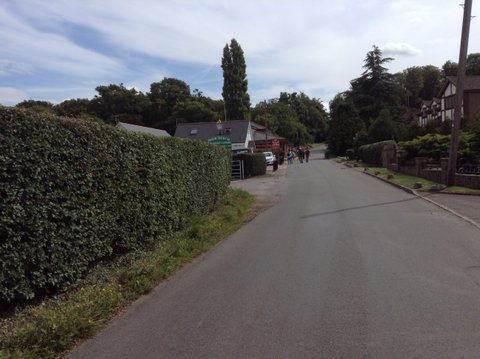 A welcome stop at the pub designated for lunch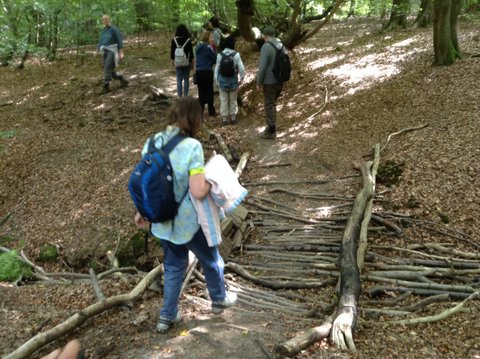 A rickety bridge over a dry stream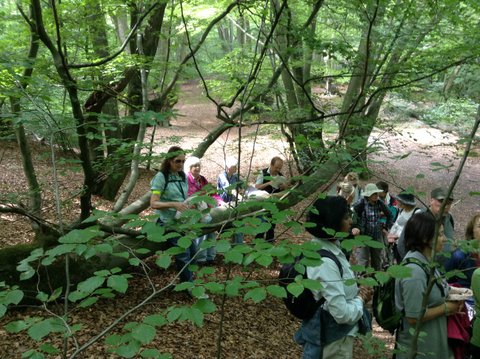 A moment for all to catch up, sit down and absorb nature's serenity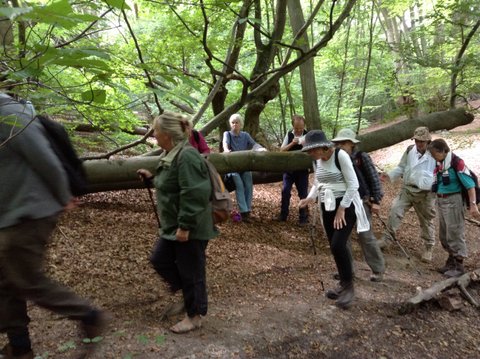 Gradually setting off again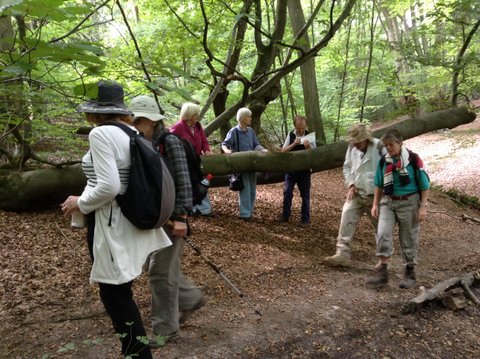 No rush!!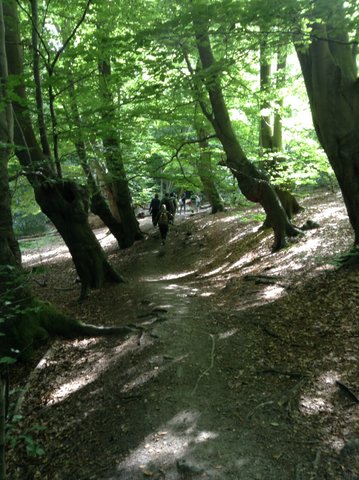 Forest trees infused with autumn sunlight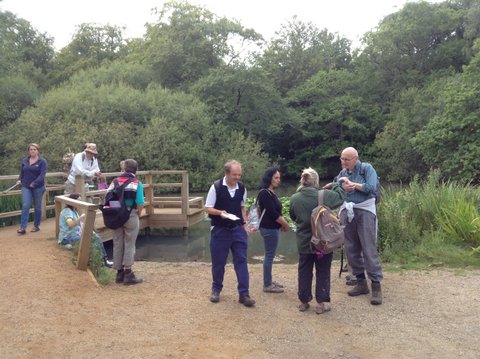 The leader allows time to enjoy the views and chats with walkers new to the group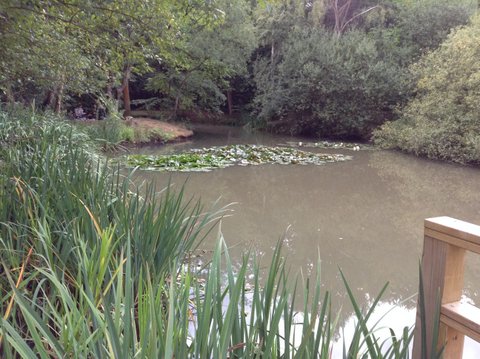 Perfect display of water lillies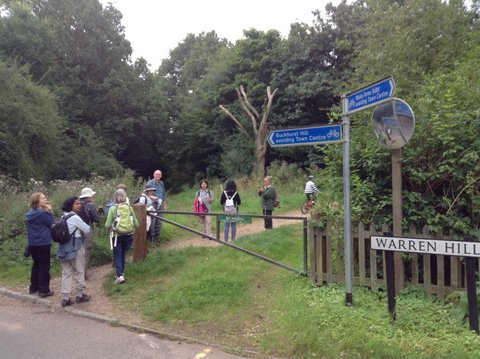 The leader has great knowledge of so many forest paths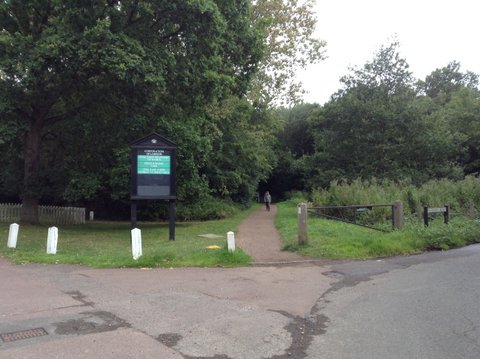 Some roads have to be crossed along the way