On 7 August 2011 Roger and Virginia Yelland led one of their Epping walks. Unfortunately I was not on the walk so cannot vouch for the order of the photographs below or provide any captions or descriptions. When I originally put these photographs up on the old website I could not vouch for the order but I have since checked back on the e mail Sheila sent me when sending me the photographs and hope that the copies below are closer to the order in which they were taken on the walk. Unfortunately I was not our myself that day so cannot provide captions or descriptions.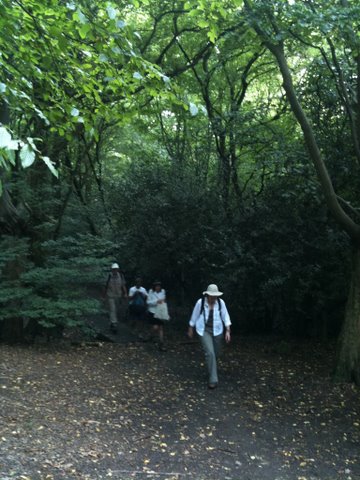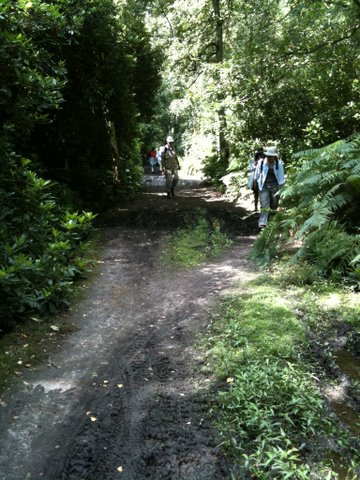 The photographer allowed herself to be the
object of this photograph of herself with
forest memorabilia added to her hat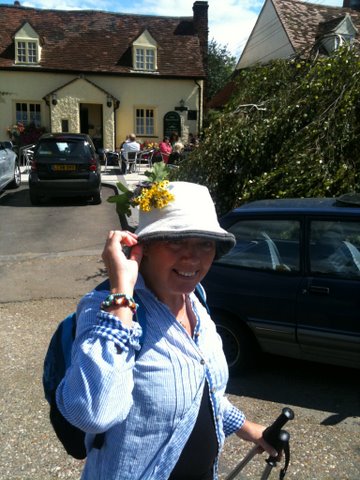 A much talked about feature of the walk was the number
of fruits of the forest that were found. Here are a few
blackberries not all quite ready for picking.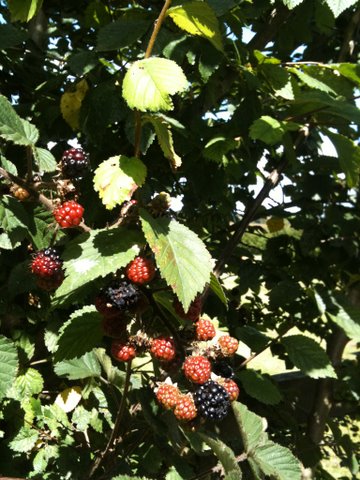 Open countryside part of the walk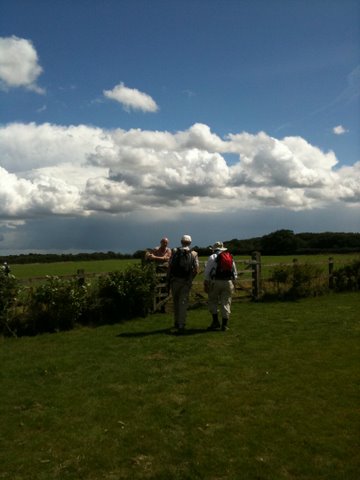 Some paths are hidden to all but the expert leader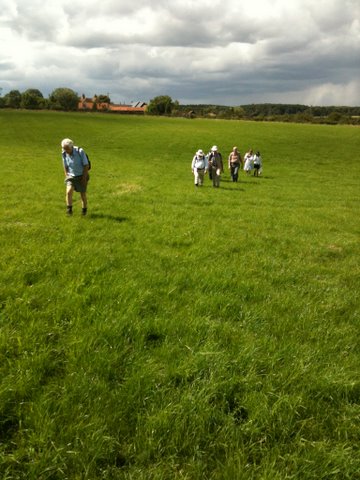 Recent events reported in the news added a touch of
fear at the sight of this warning sign. Fotyunately this
bull was in the opposite corner of the field.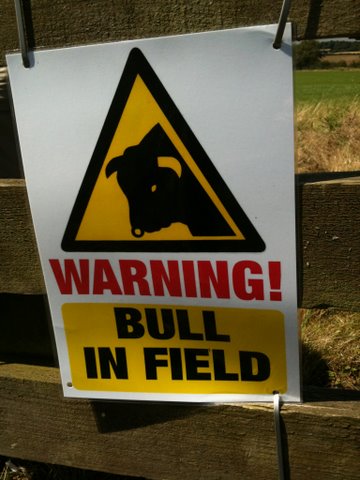 Back to the woods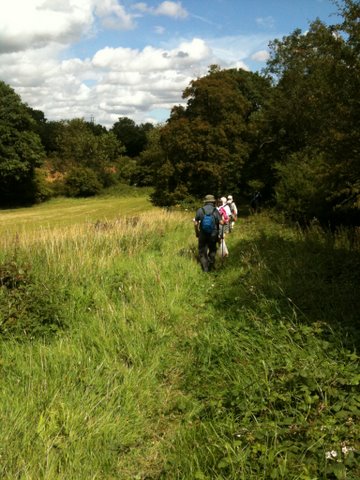 Suspicious clouds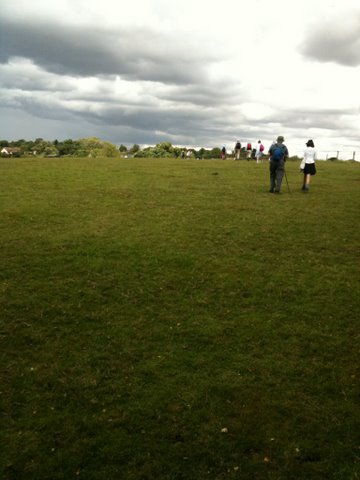 Even more ominous clouds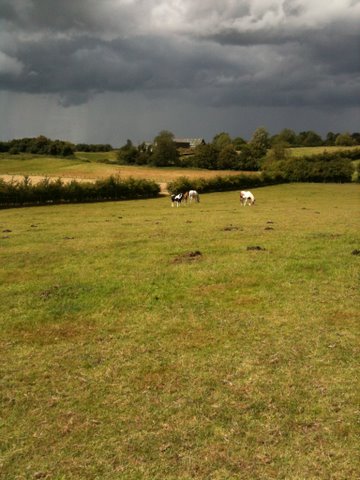 Sunny in the morning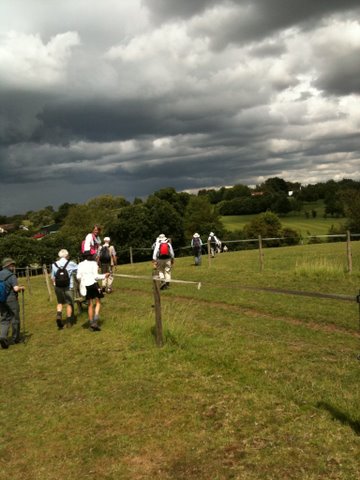 Still dry at this stage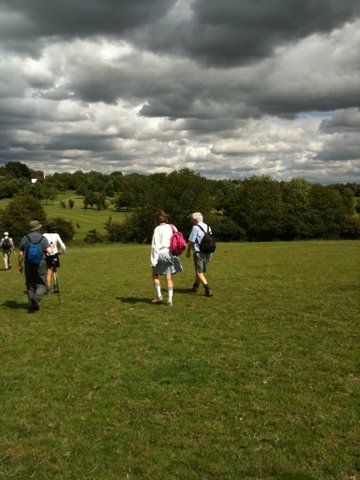 The tag for this photograph said "Delightful cottage but
is the decor consistent with the date over the door?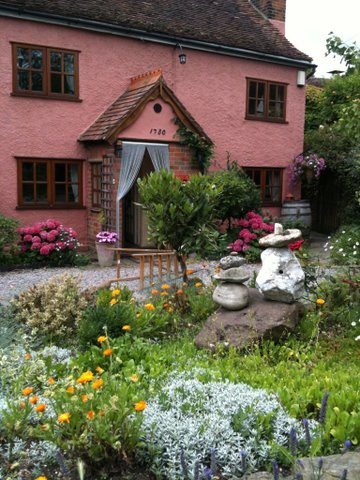 Getting our bearings towards the wooden church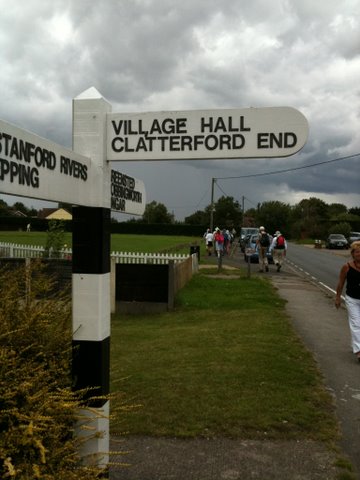 Road walking kept to the minimum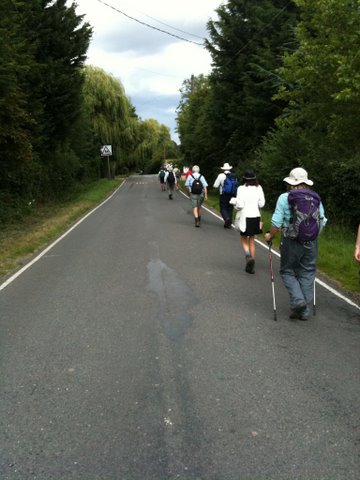 Chestnut tree promising autumn plunder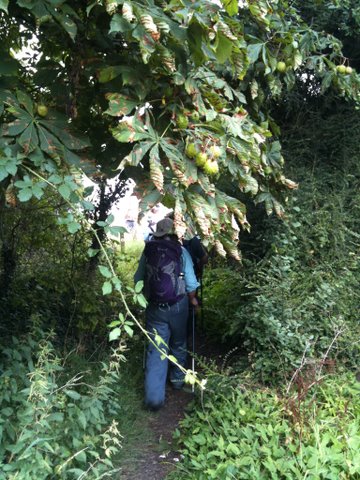 Acres of agricultural land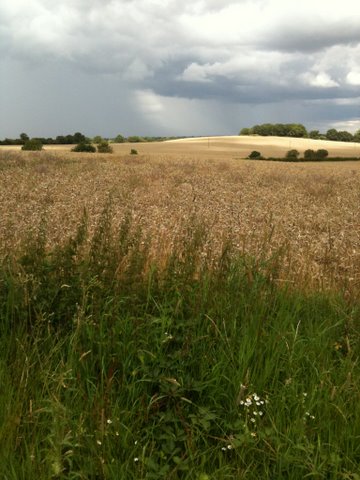 The Church of St Andrew Greenstead-Juxta-Ongar
proved an atttractive stopping point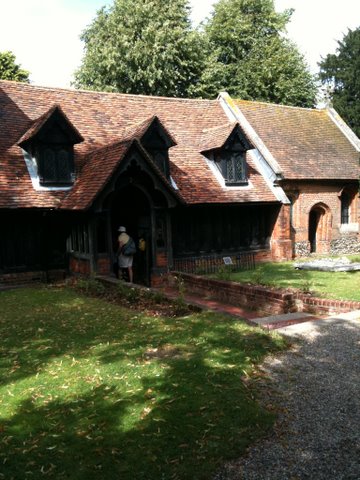 Crusaders Grave 1200 AD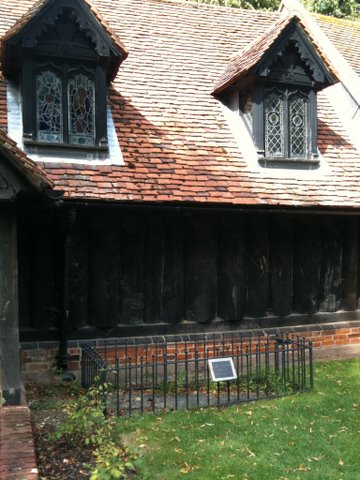 Admiring the interior of the Church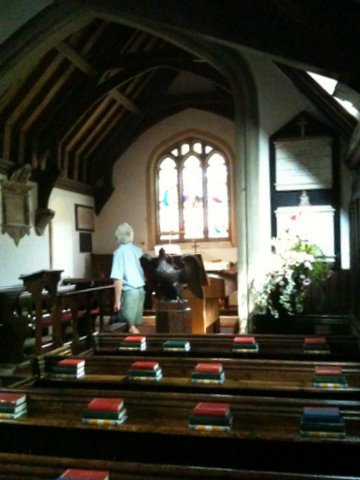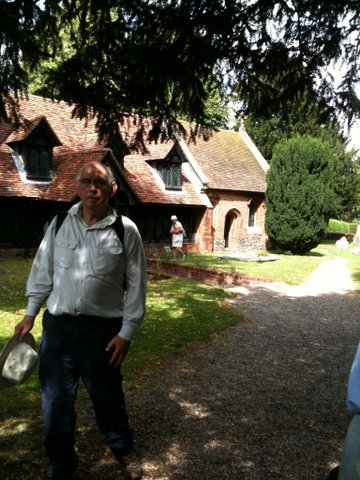 And Robert took a couple of photographs in larger format.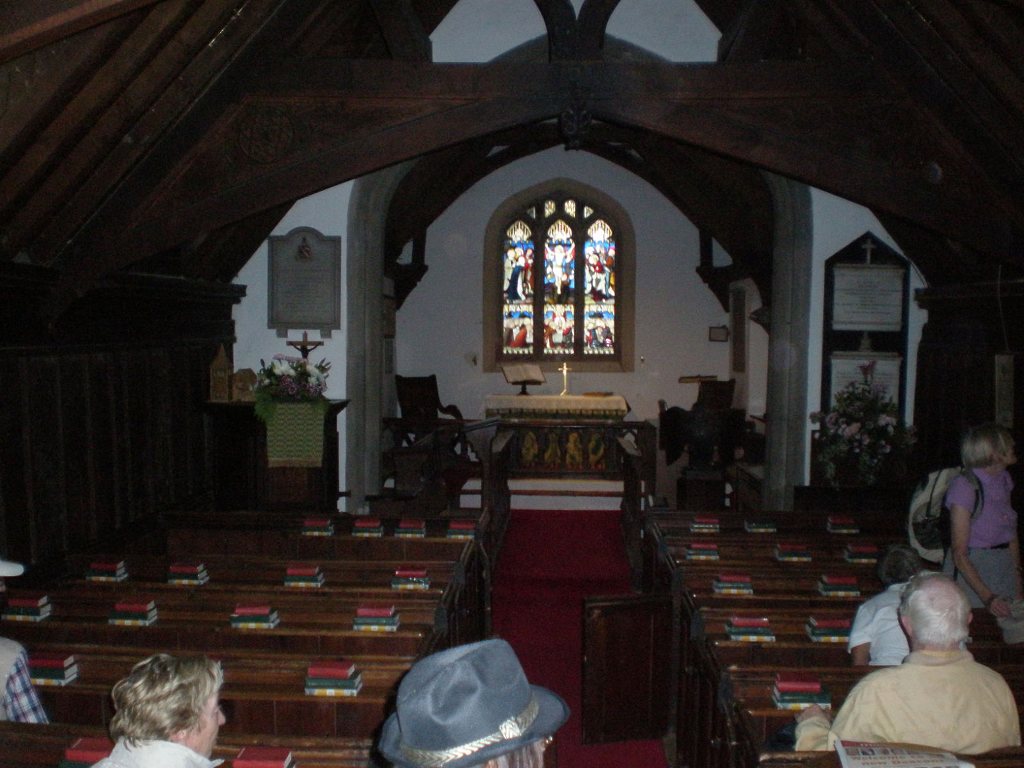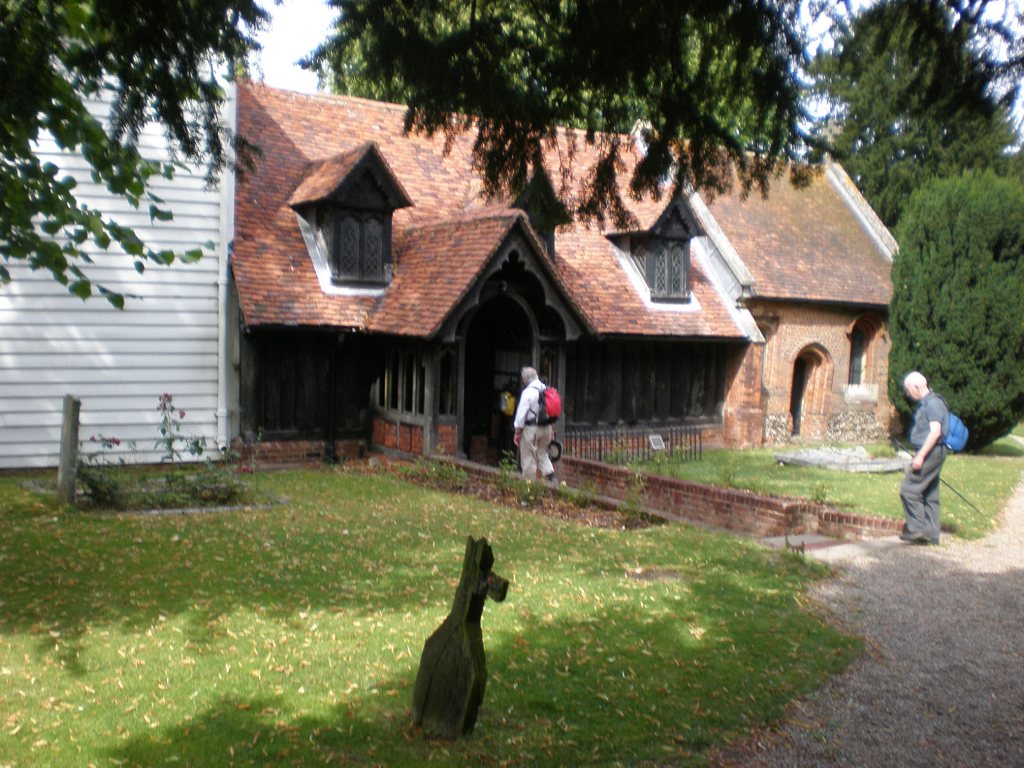 It looks as if weather conditions deteriorated after the visit to the Church and the walk was finished in dull wet conditions
More woods and the sun breaking through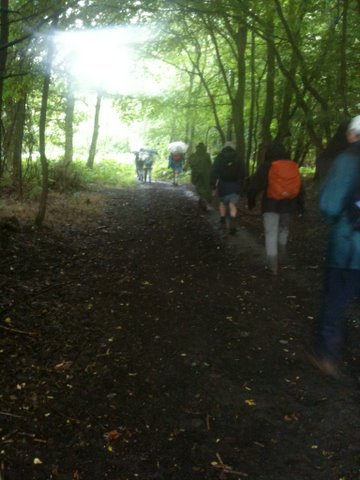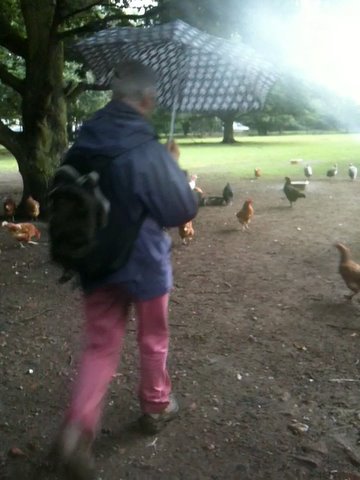 At least one rambler was prepared!!