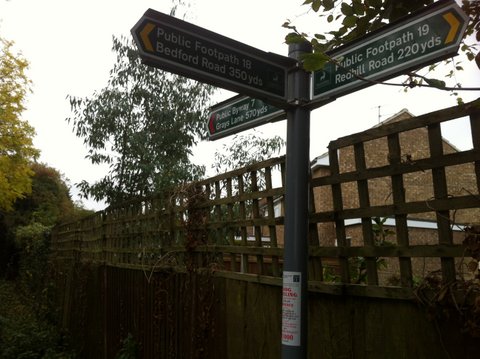 A helpful signpost guides the ramblers through Hitchin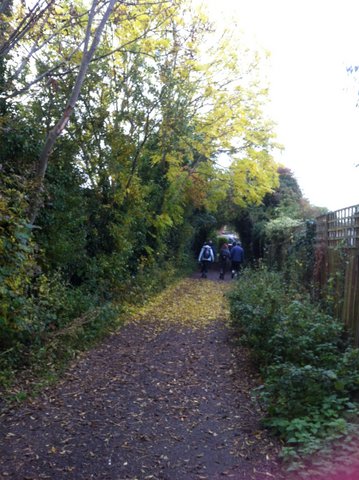 Well kept paths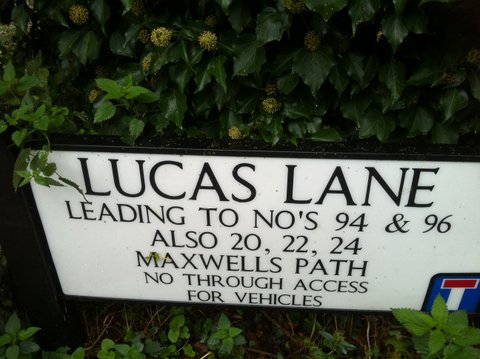 Winter borders on sign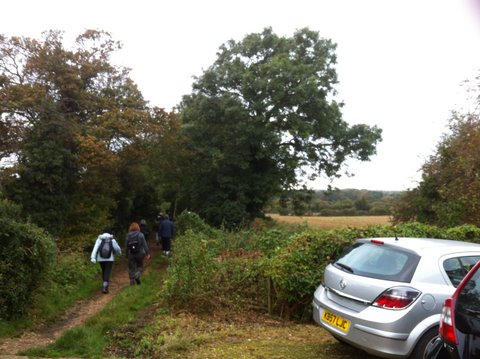 And out into the countryside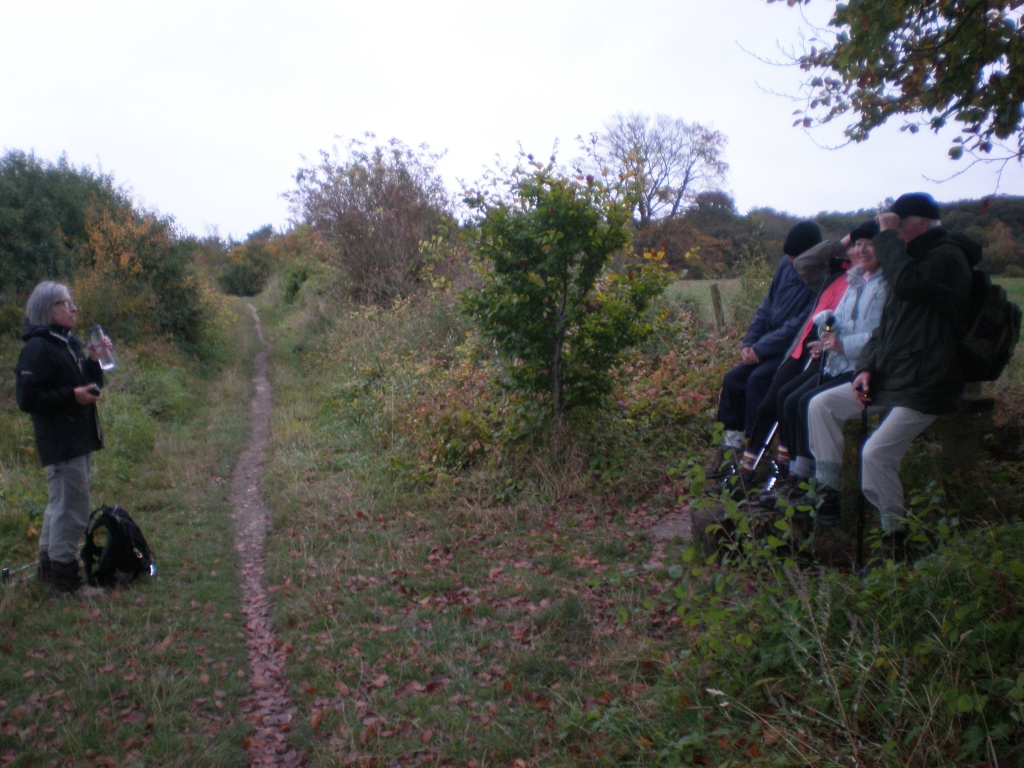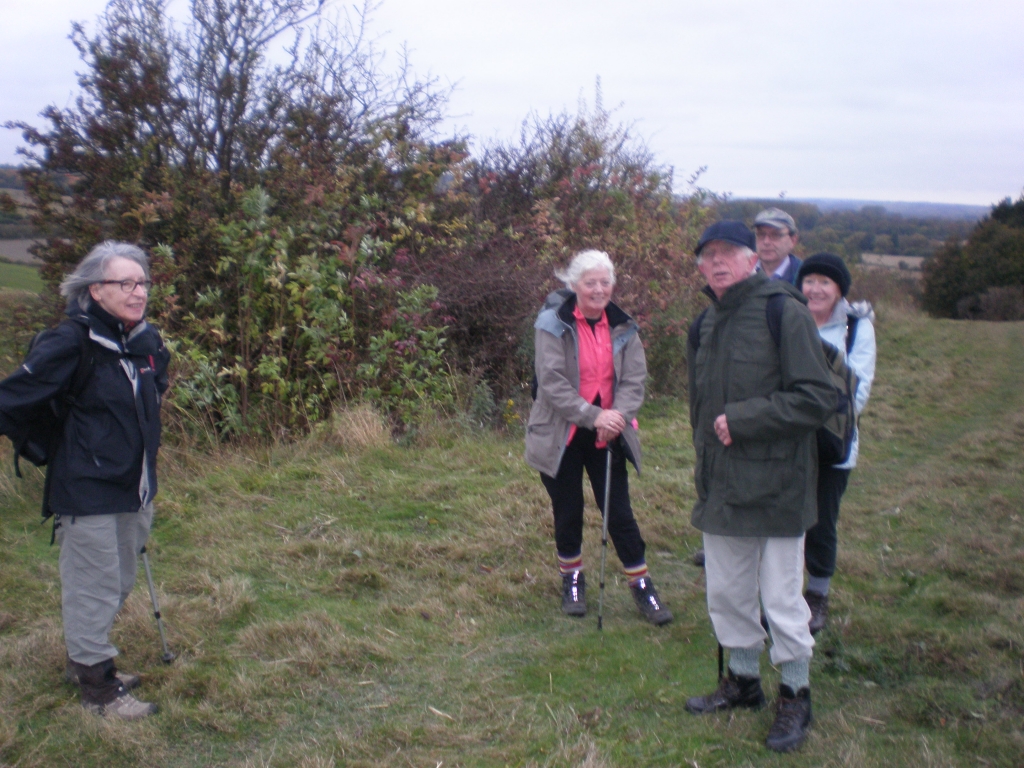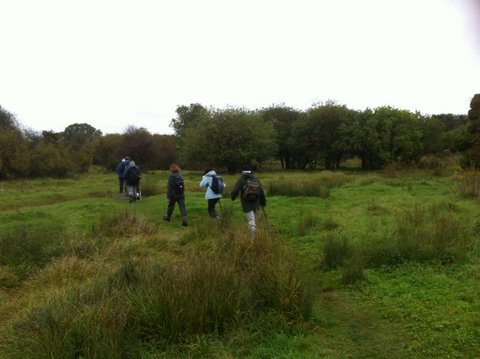 The walkers make their way through fields.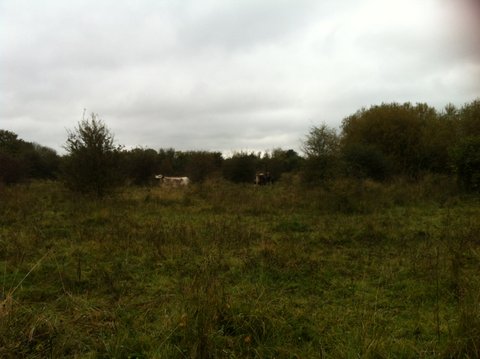 Long horned cattle look a little curious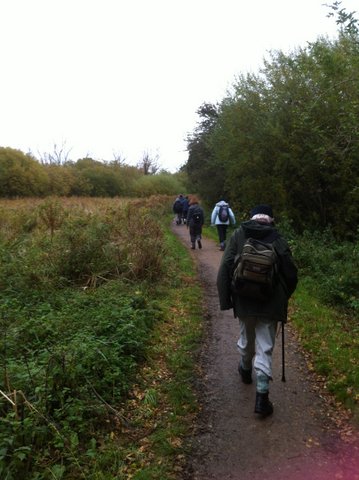 The path winds on.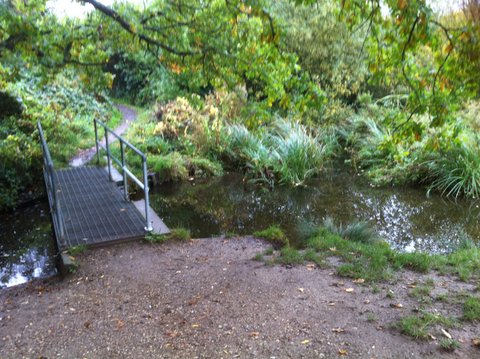 Safe crossing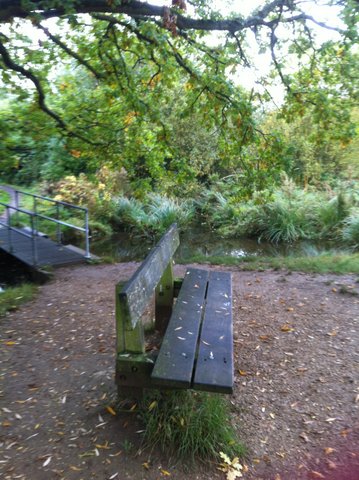 No stragglers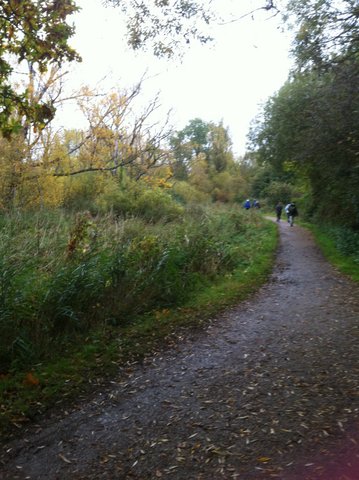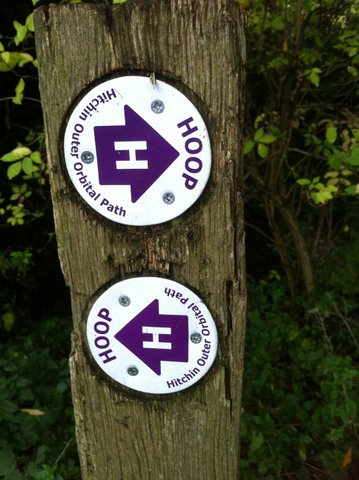 Well signposted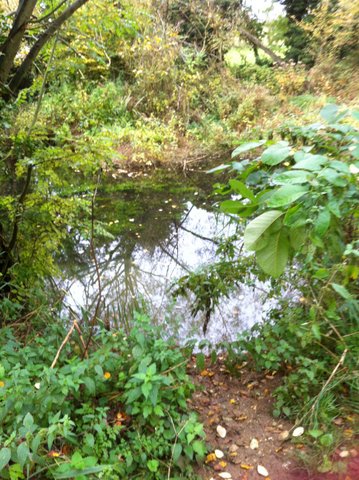 Glimpses of nature everywhere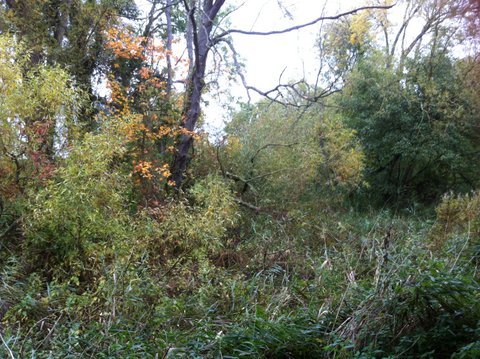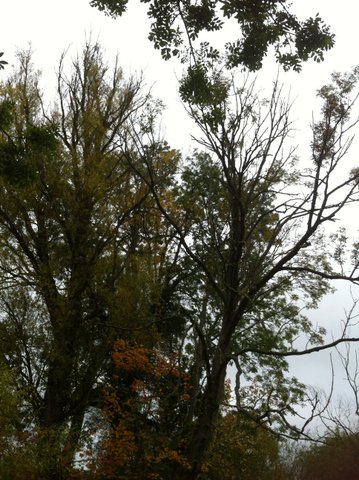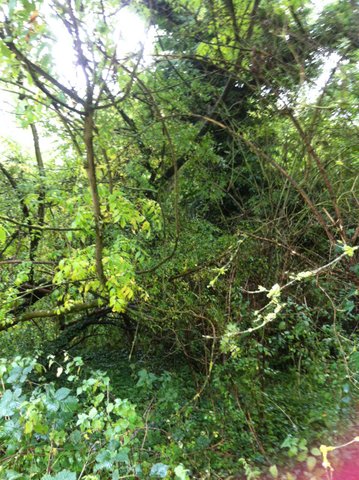 The deserted bench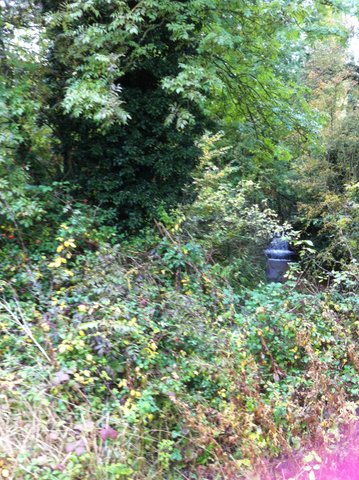 Waterfall in majestic foliage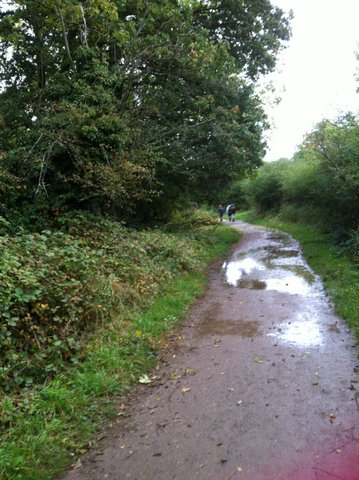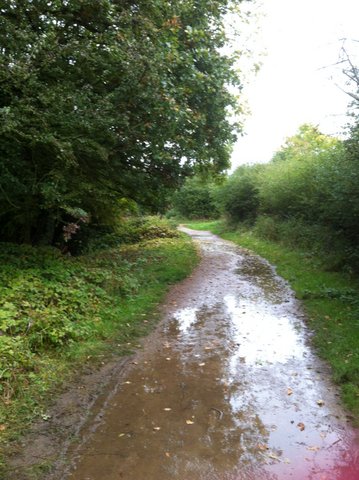 Last night's rain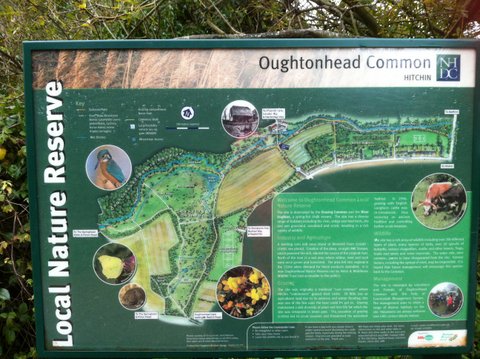 An excellent guide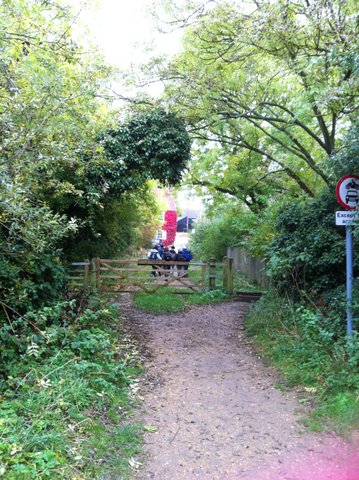 Modern gates all the way - Hertfordshire County Council are among the best for implementing the policy of easy access to the countryside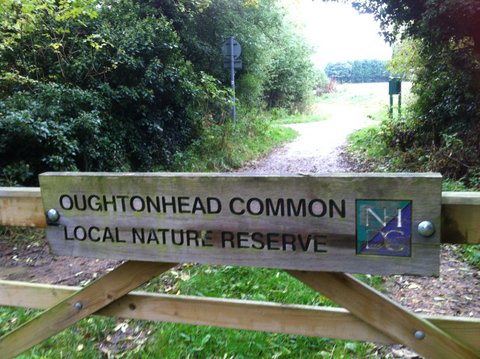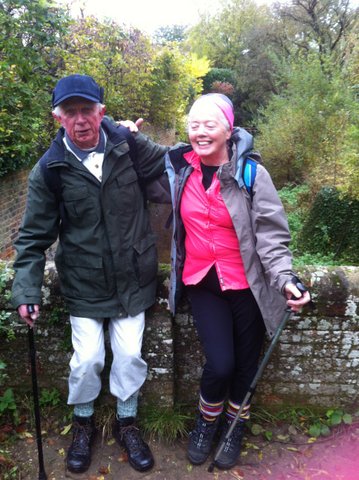 O'Reilly by name - 31st cousins I think!!!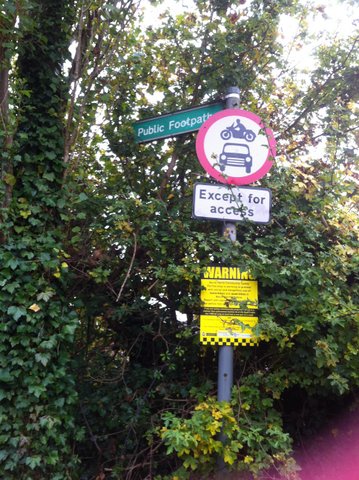 A pole of signs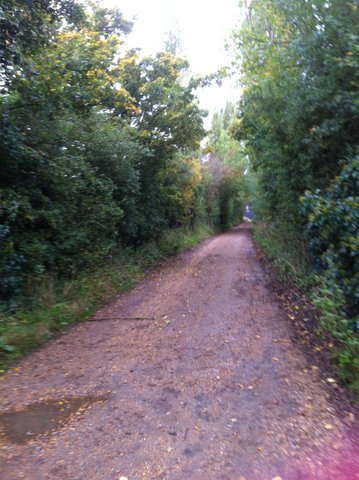 The straight and narrow?!!!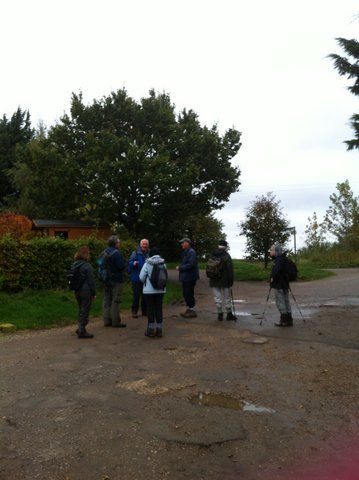 A group discussion of the way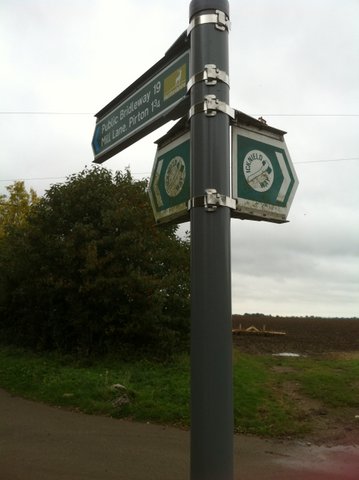 No Getting Lost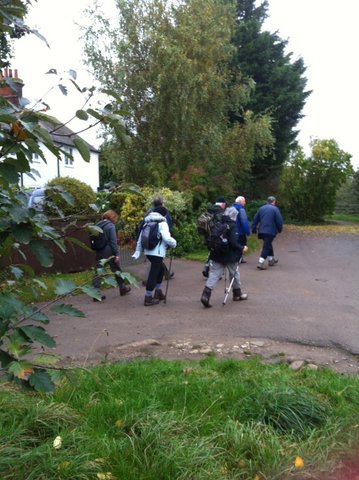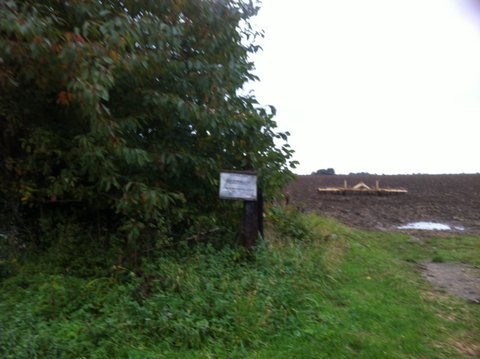 Fields cleared and ploughed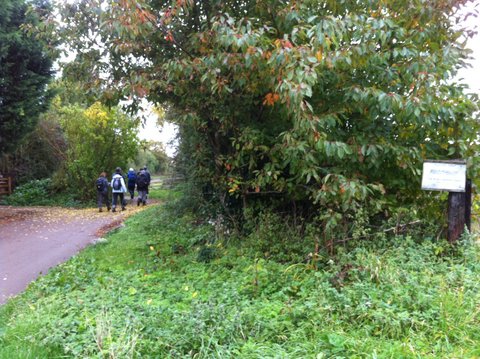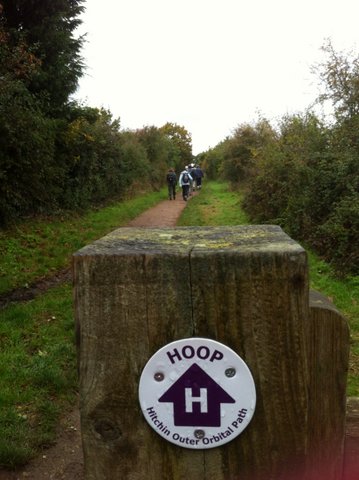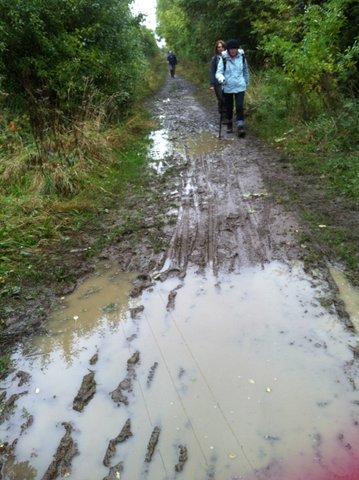 Some of us believe that a ramble is not a ramble without mud. This photograph is reminiscent of another walk that I led in this area on 24 February 2004.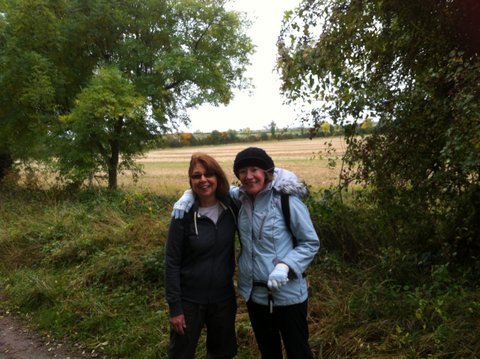 Two walkers, not to mention the photographer, enjoy the panorama.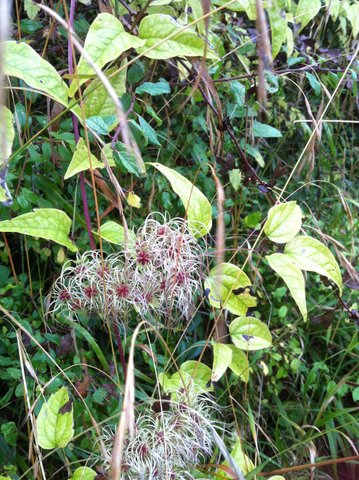 Season's glory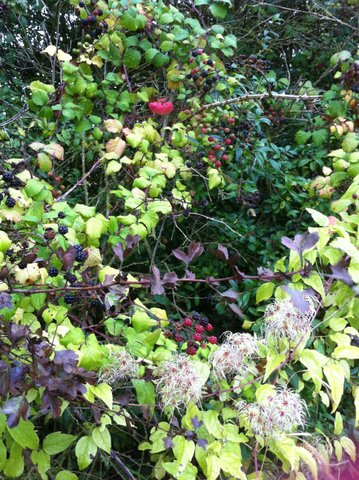 Autumn colours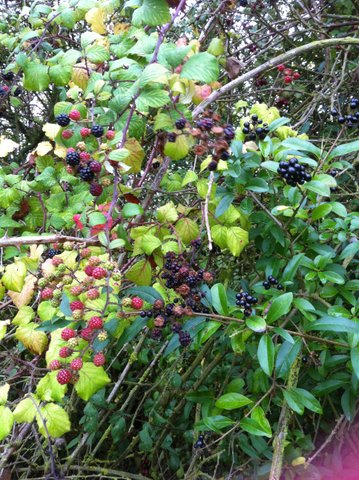 The berries still ripening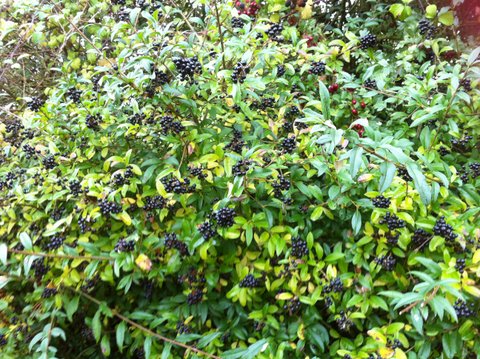 Abundance!!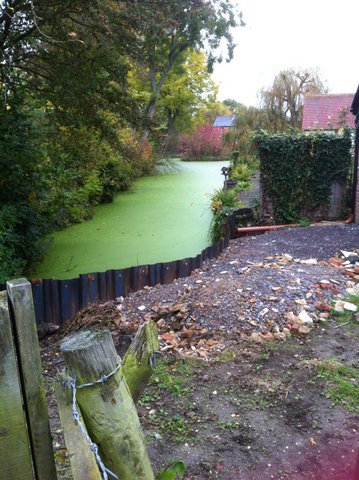 Algae filled water at Pirton village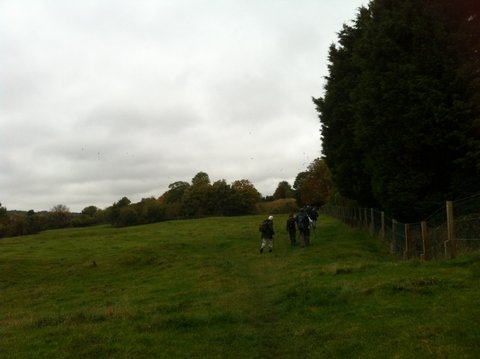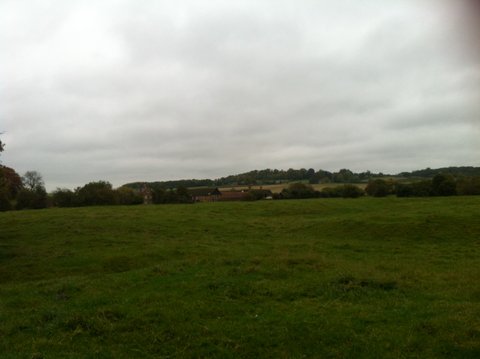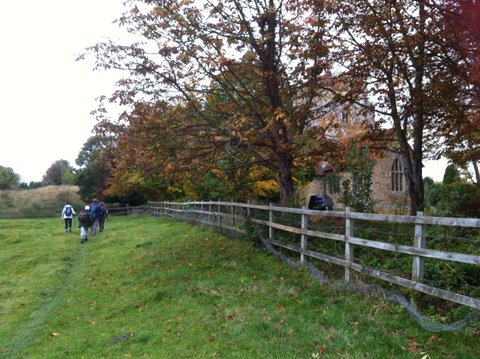 Approaching an isolated Church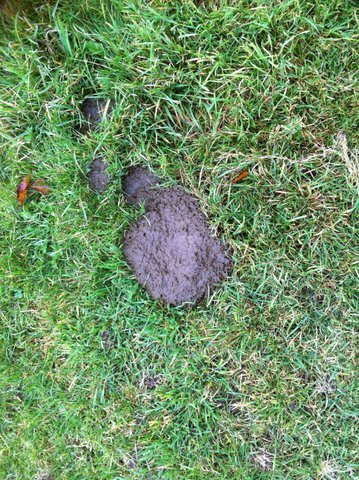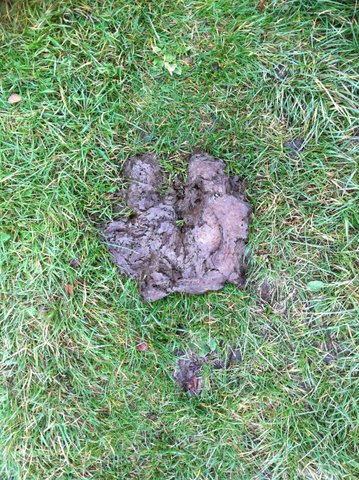 Walkers need to watch their step - as one walk leader used to say "wher'ere thou goest"!!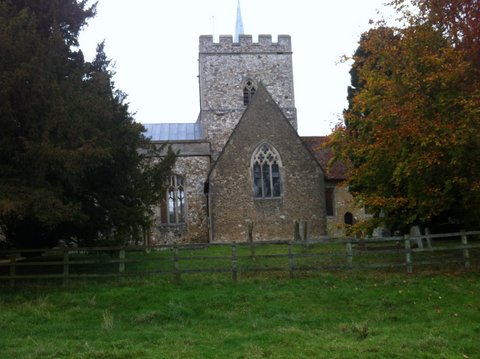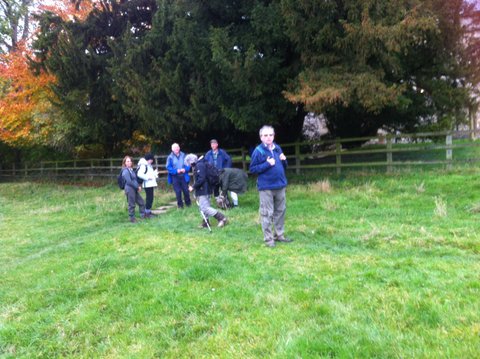 Pause for prayer by Church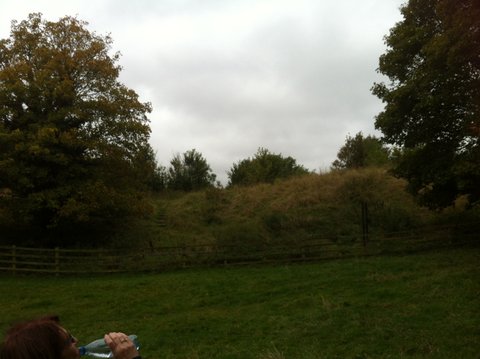 Motte Bailey (the ancient site itself, not the pub nearby of the same name!!)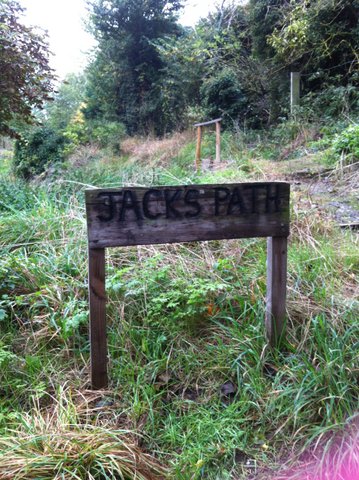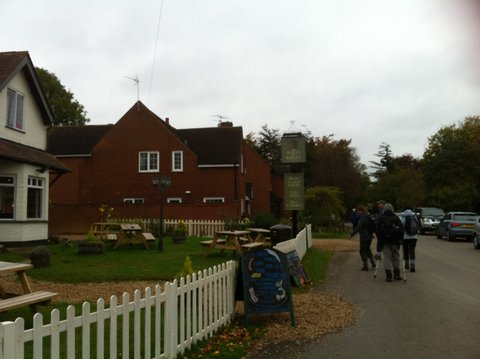 Not the lunch stop yet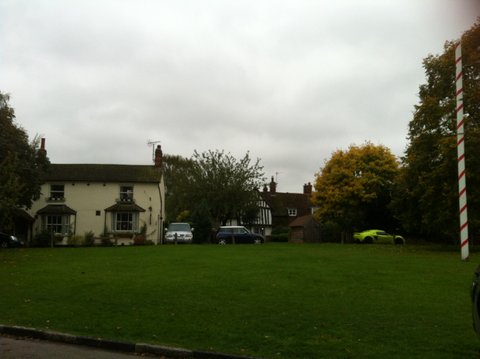 Stunning buildings and a Maypole on the green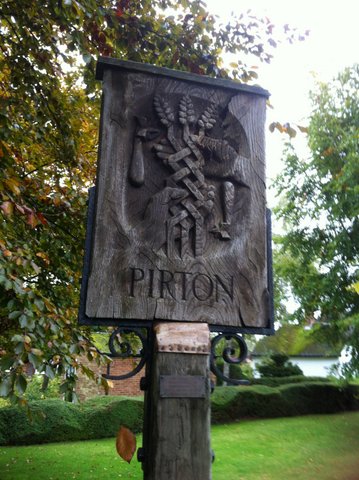 Ancient village sign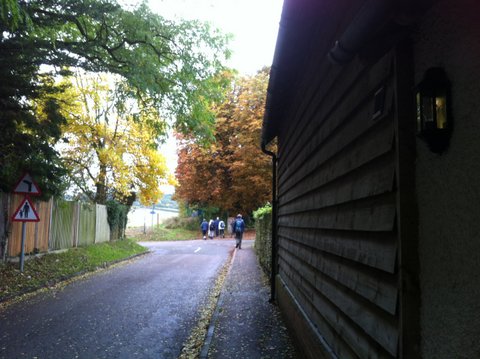 Leaving Pirton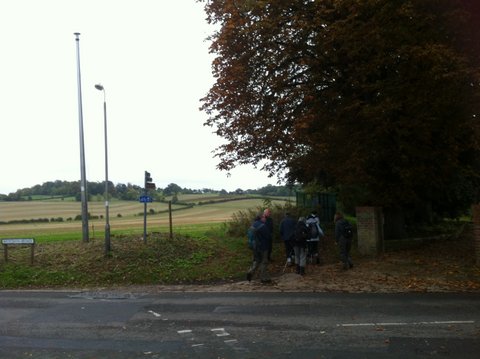 Busy roads to cross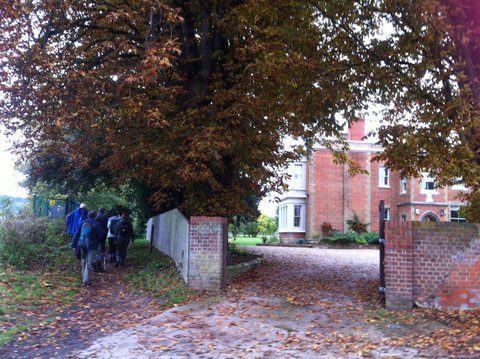 A footpath leads past palatial home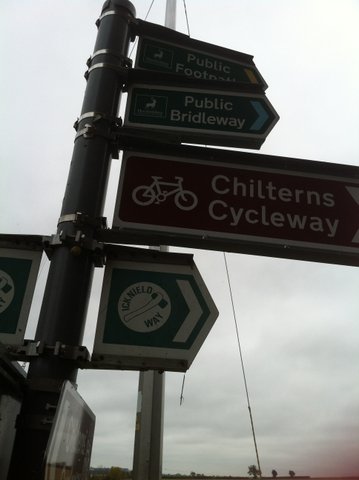 Note cyclist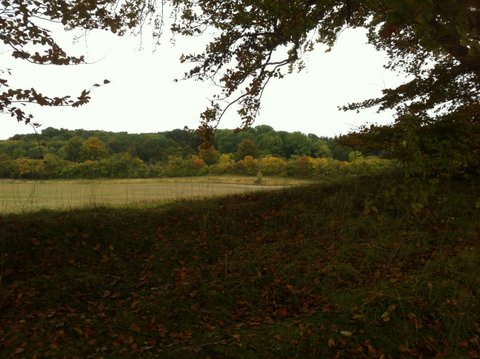 Masgnificent Autumn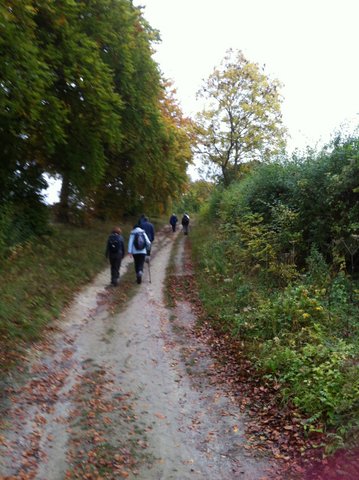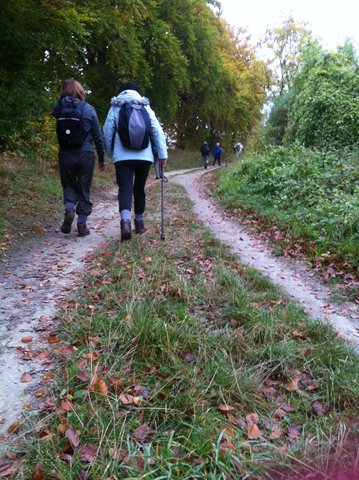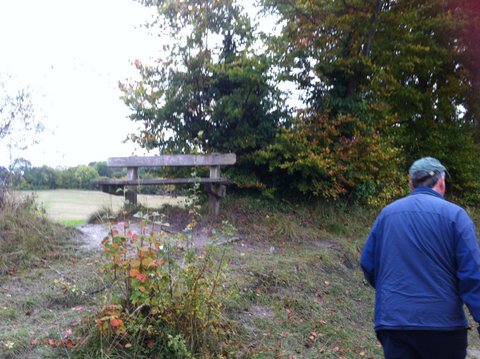 No time to stop and stare - lunch beckons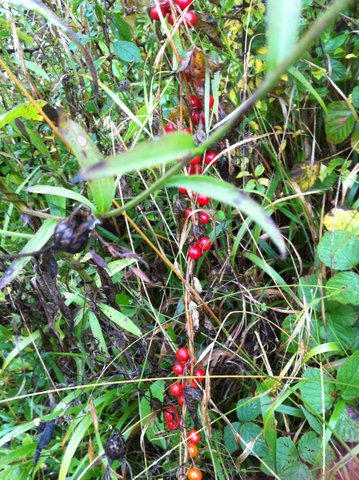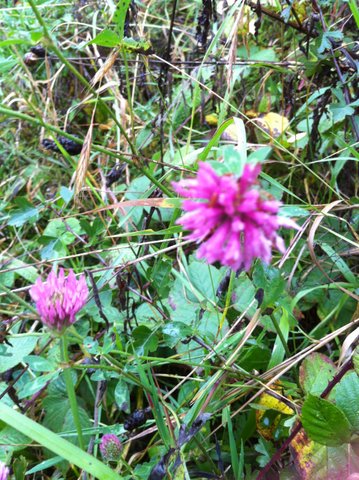 Capturing the beauty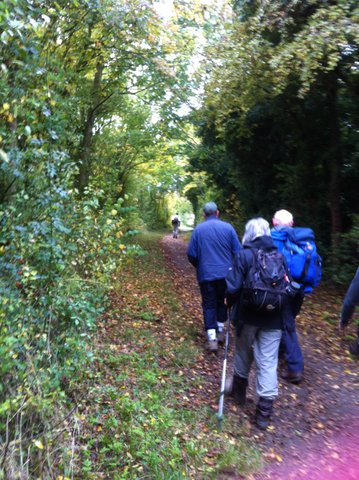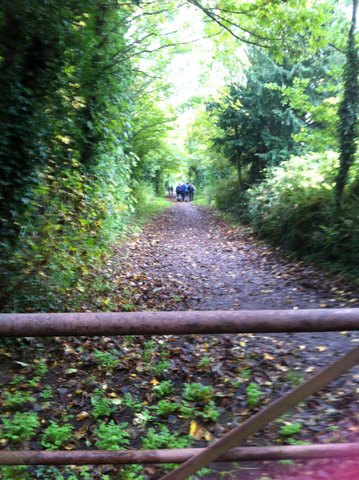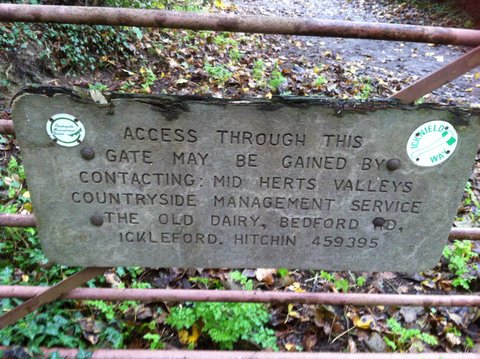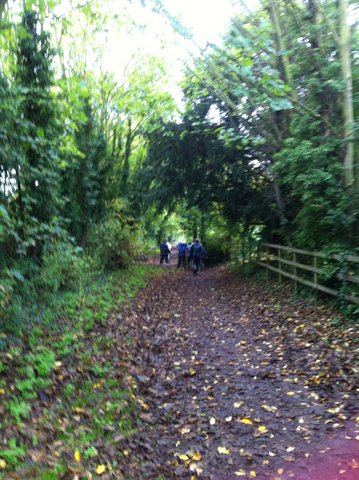 Autumn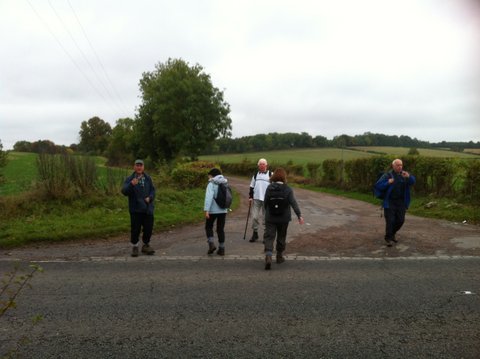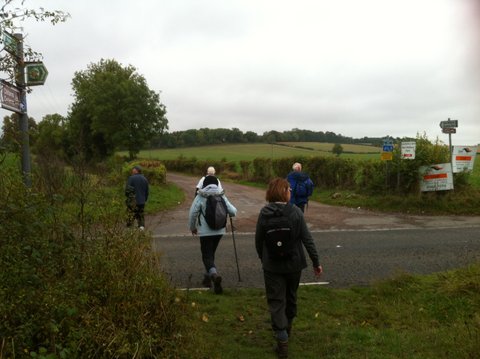 Care in crossing busy roads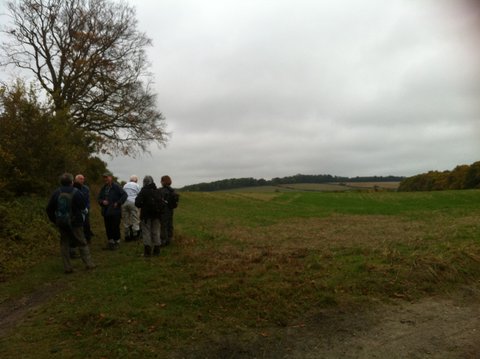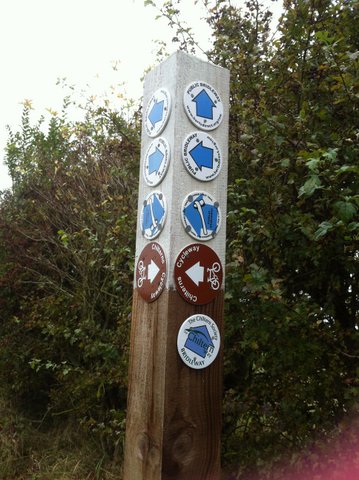 But not all paths lead to the lunch stop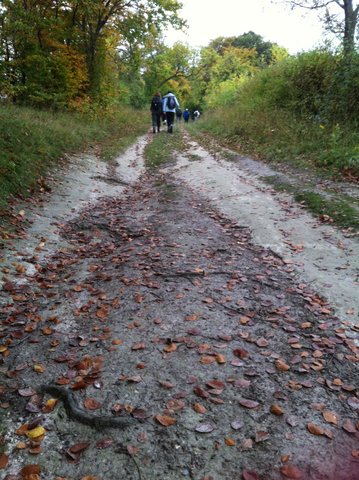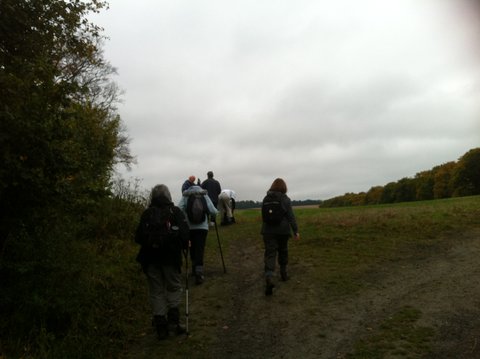 Reaching a summit the ramblers can catch their breath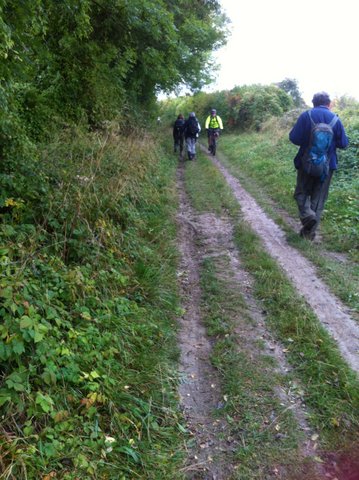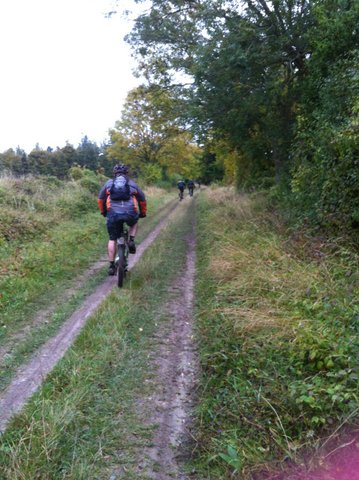 No bells but wary walkers spot the approaching cyclist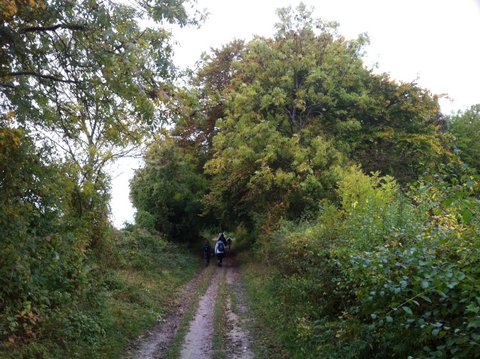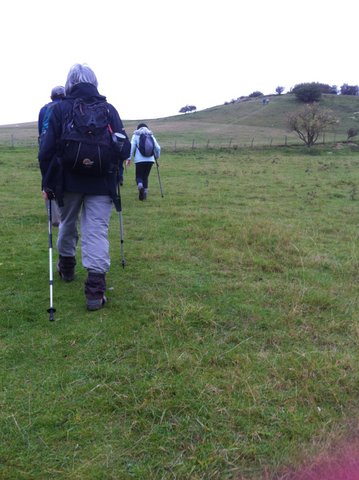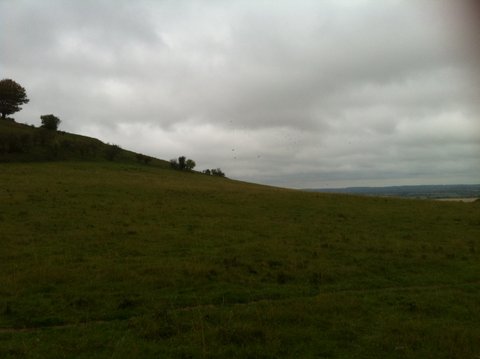 A flock of birds appeared nervous by their presence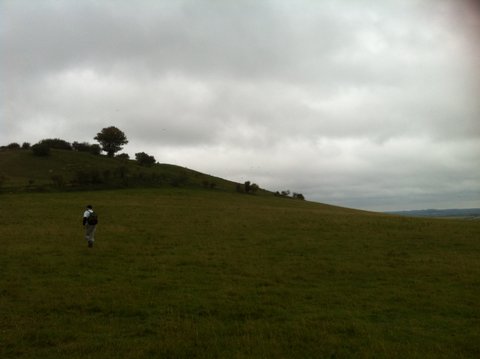 The flight of the kites as they glide in search of prey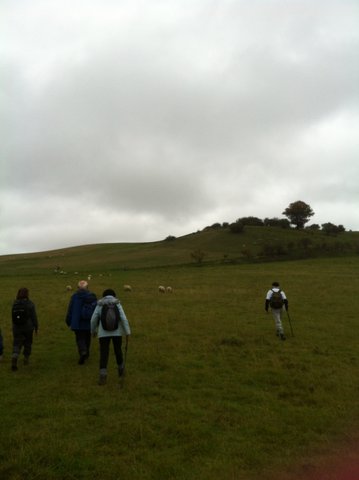 Climb ahead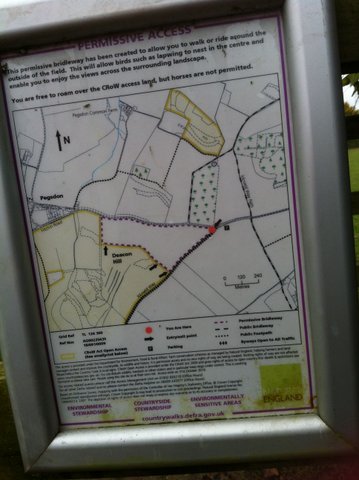 It will be hilly - but the highest point in Hertfordshire is only 772 feet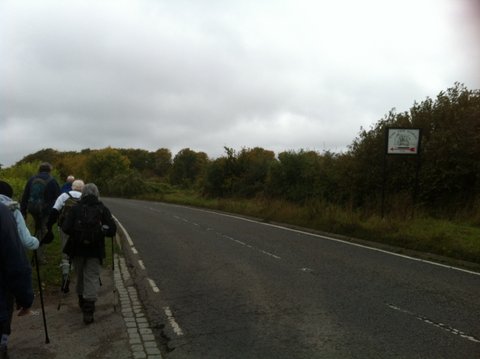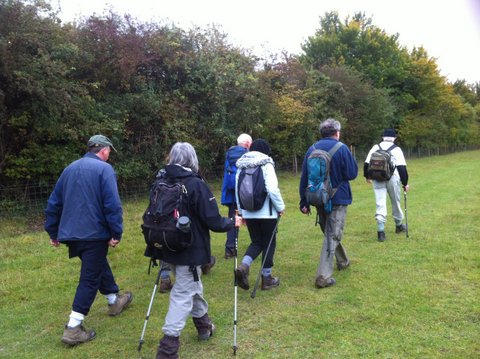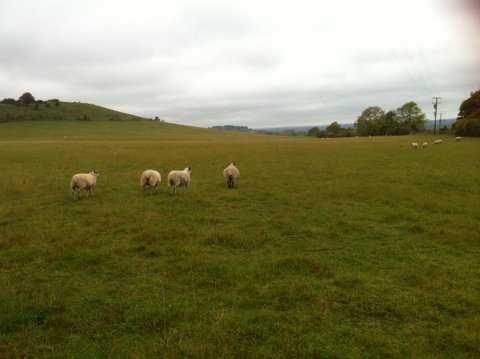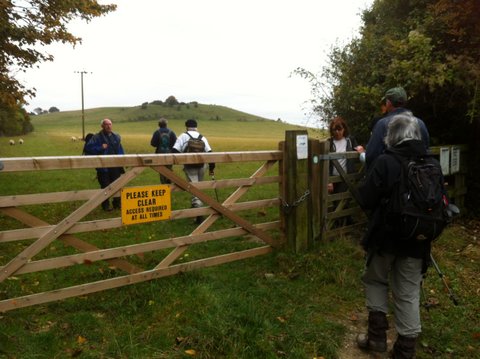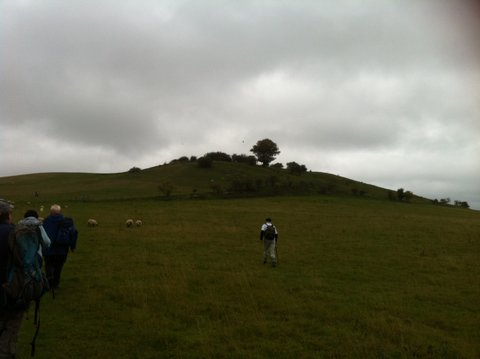 On careful examination the red kites can be seen above the trees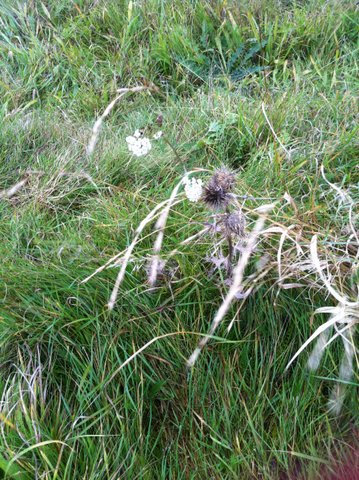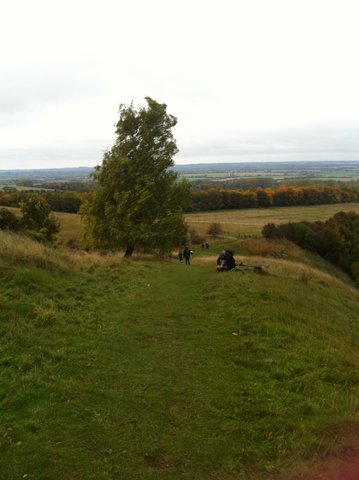 Laces need adjusting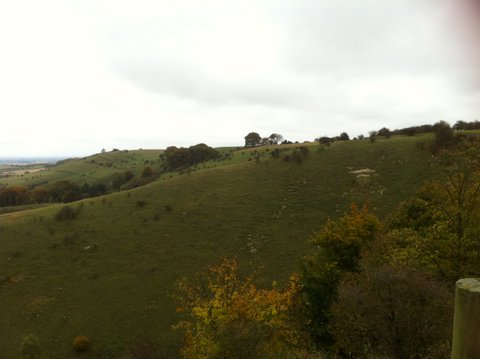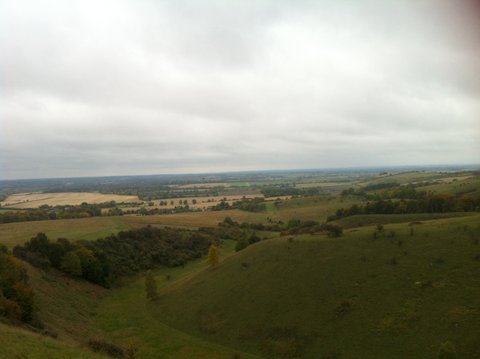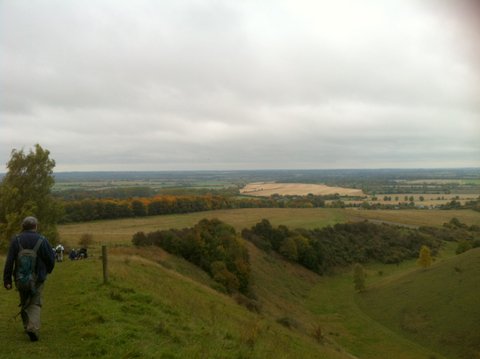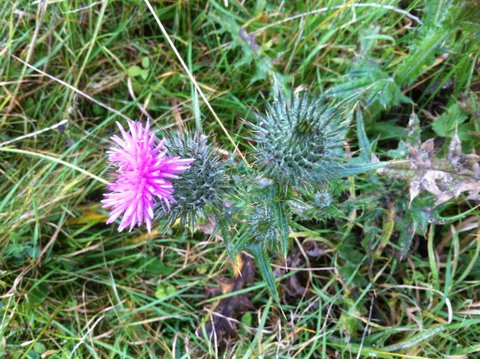 Nature at its best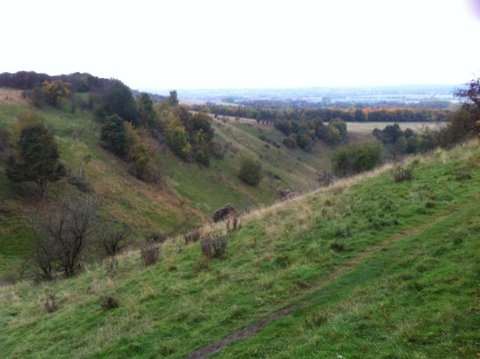 There was an option to go down and up or around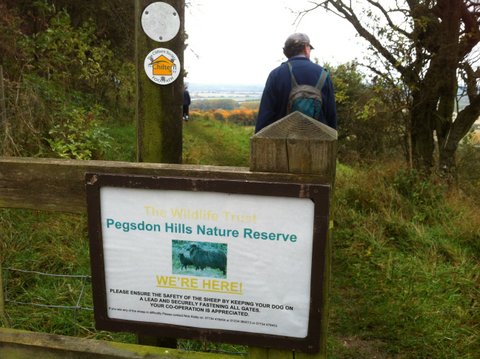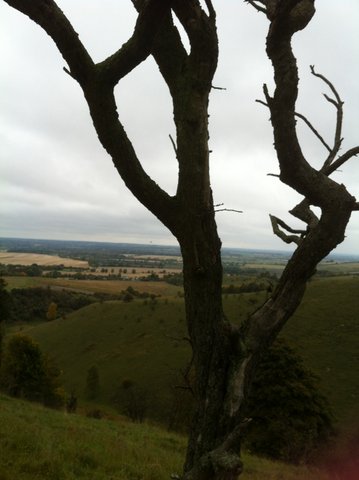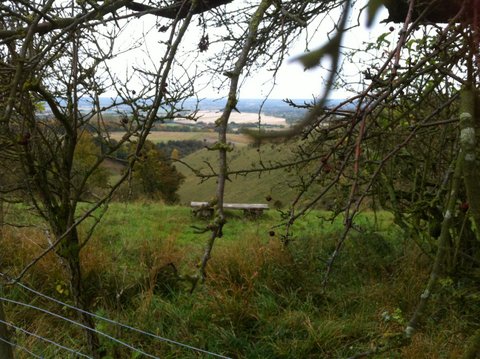 Ideally placed bench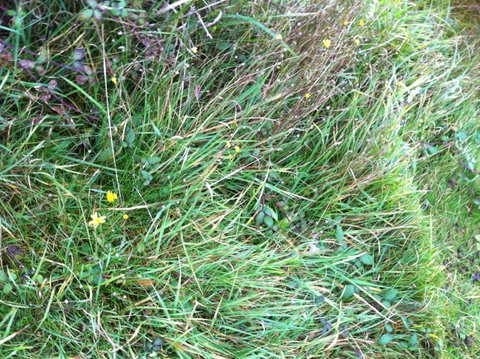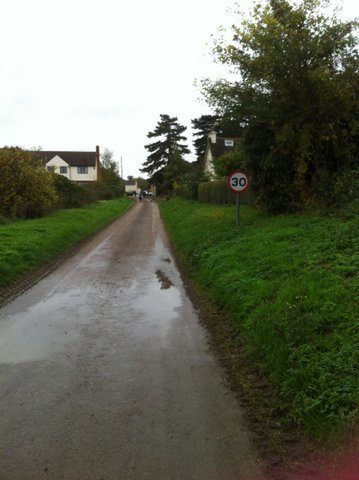 Hoping the lunch stop is here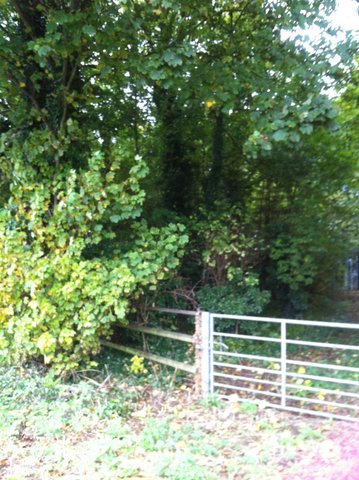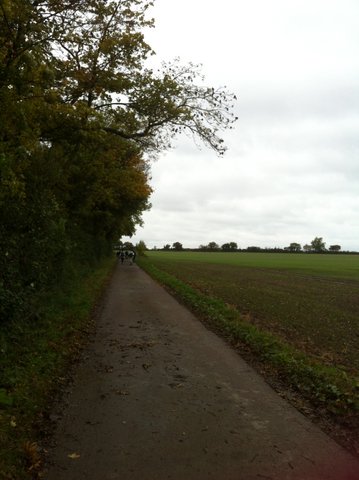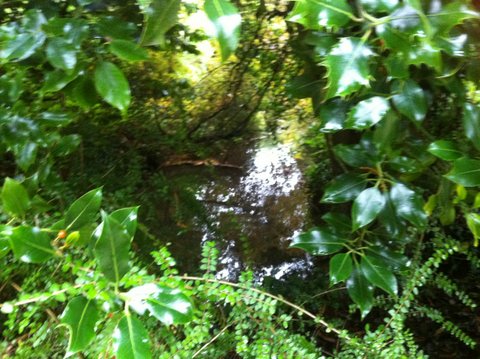 A glance to the left reveals a stunning scene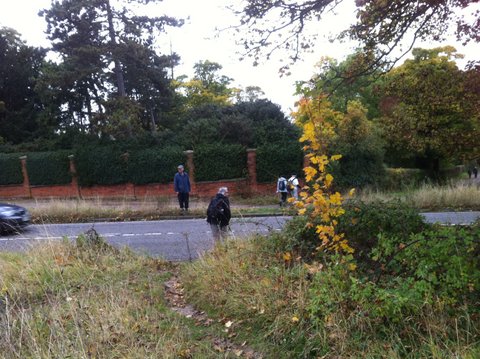 Another busy road to cross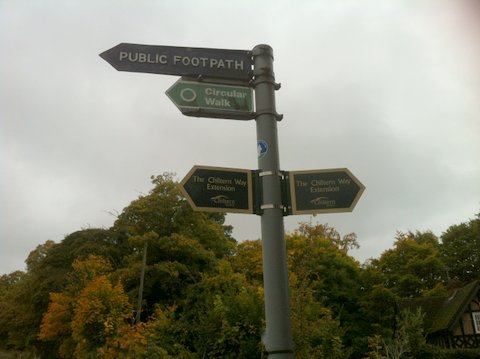 Walkers assisted with well marked ways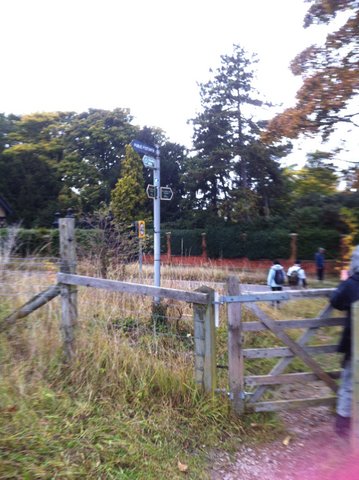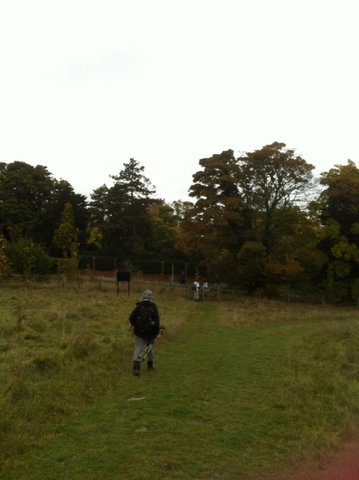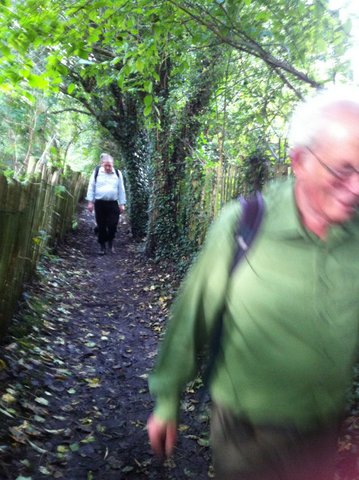 Narrow paths and autumn and a good attendance of committee members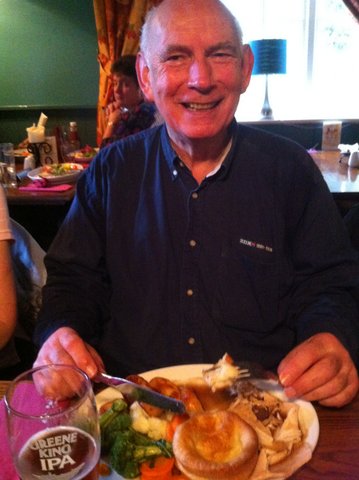 Lunch at last and a Sunday roast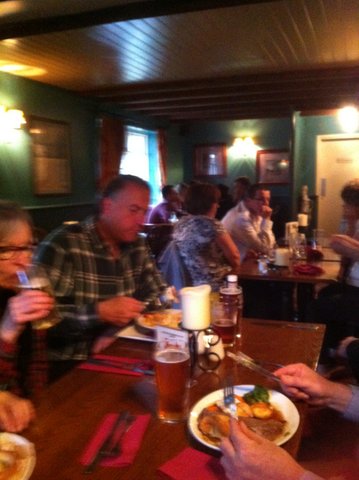 I'm told the food was excellent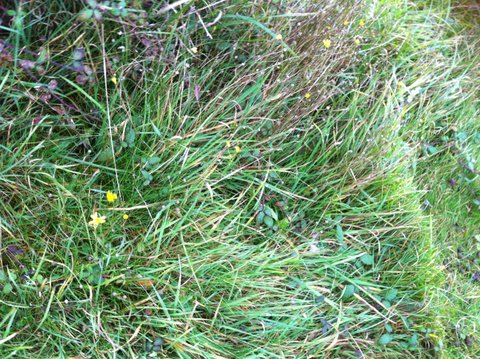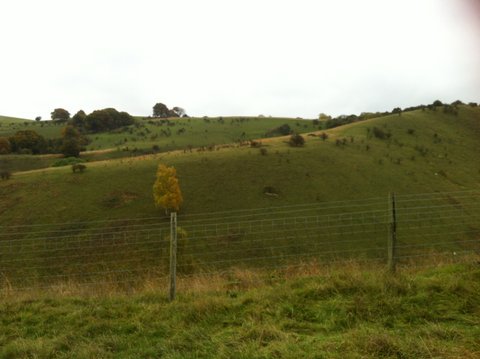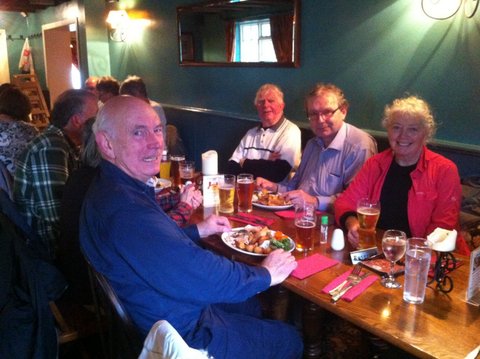 Refreshments and rest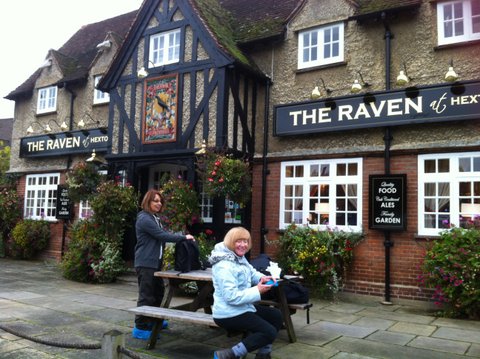 We have arrived!!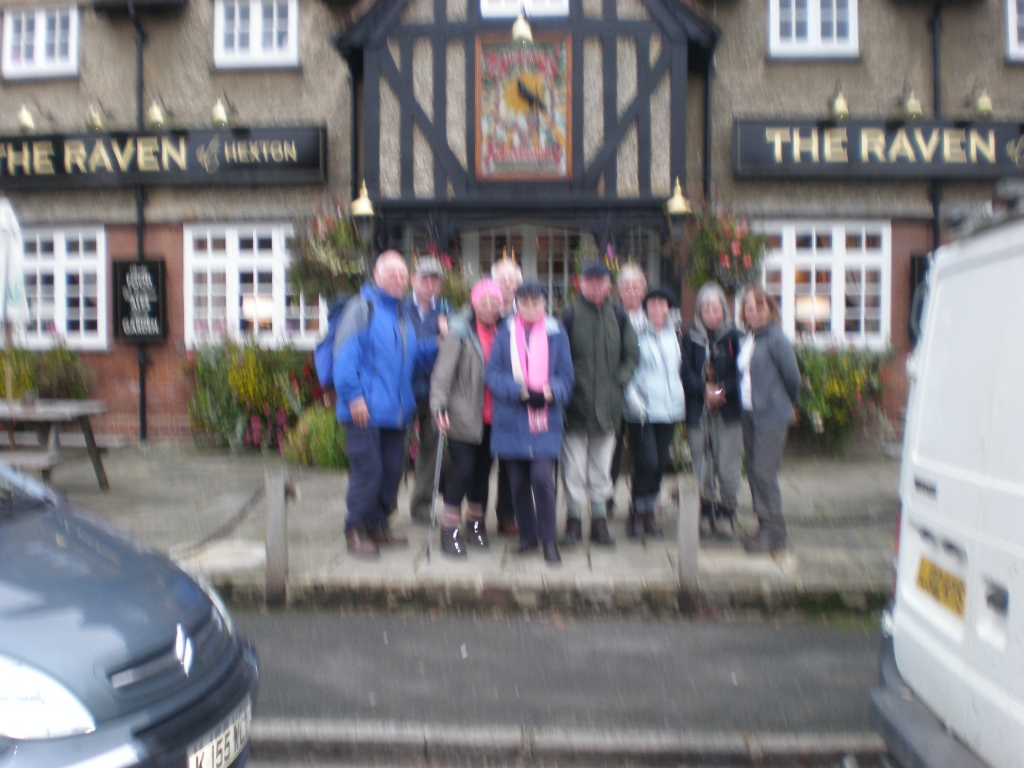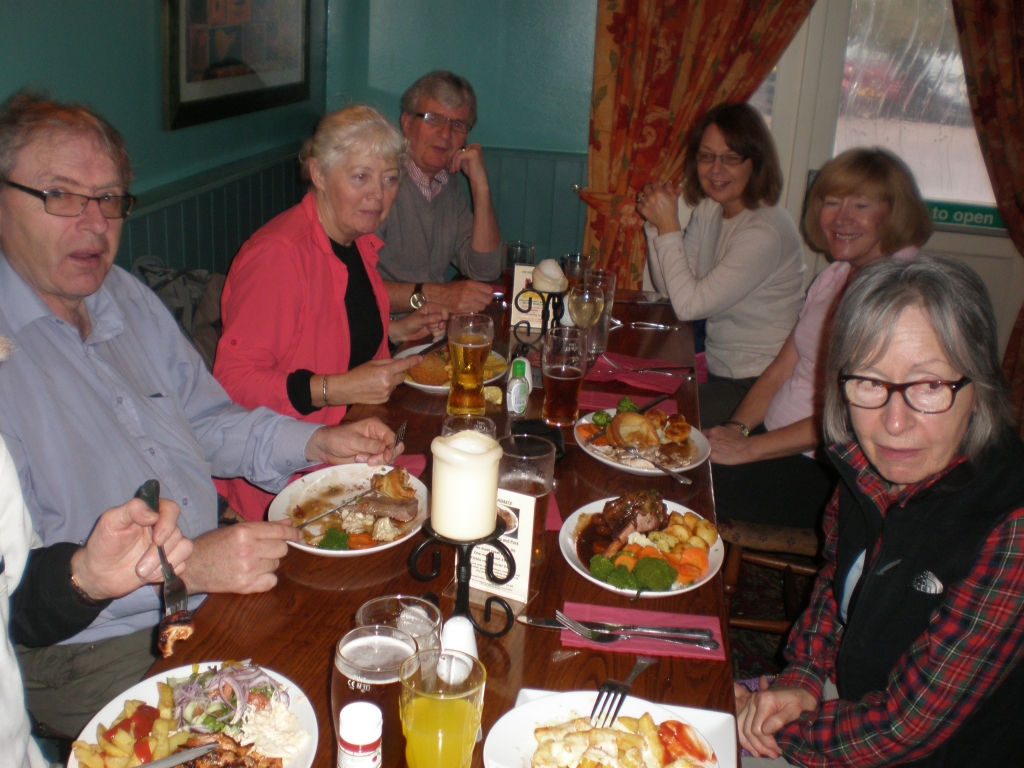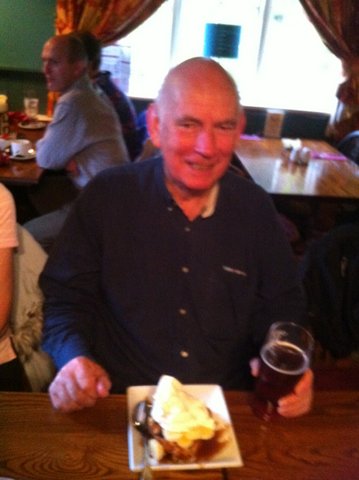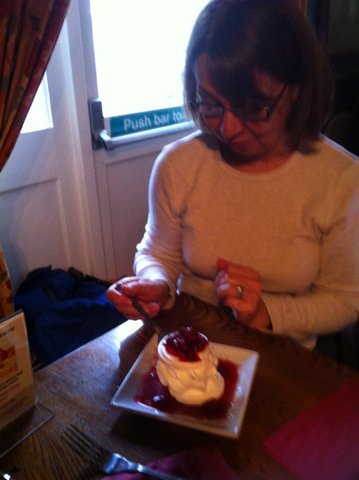 More pudding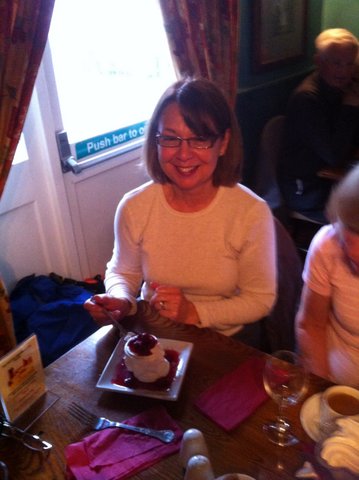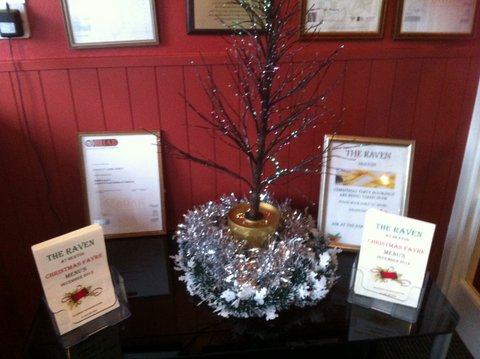 Already?!!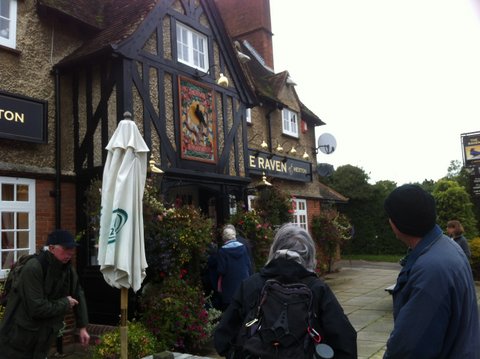 Time to walk off the calories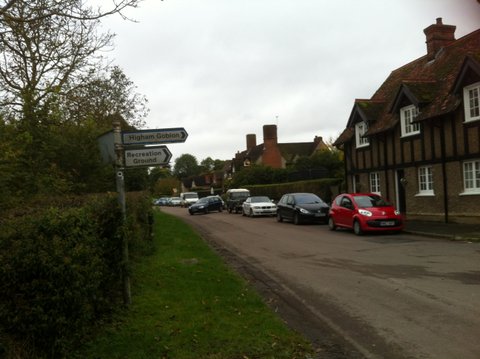 Pristine villagages abound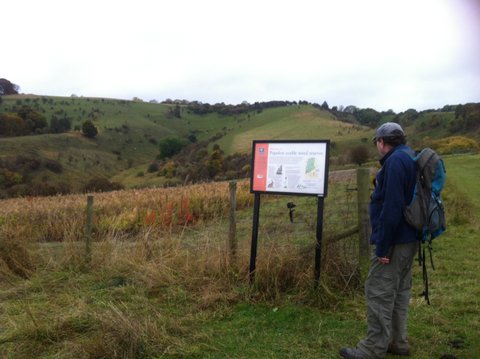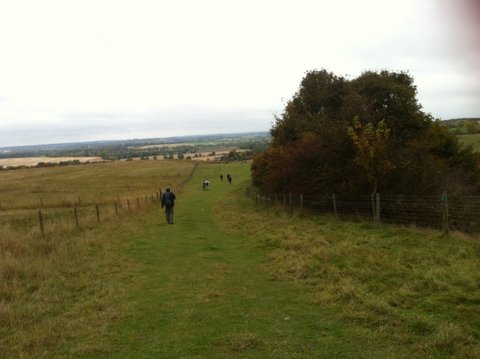 Each at their own pace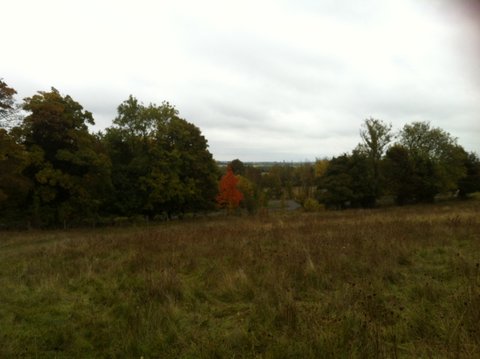 A small statement among the greener trees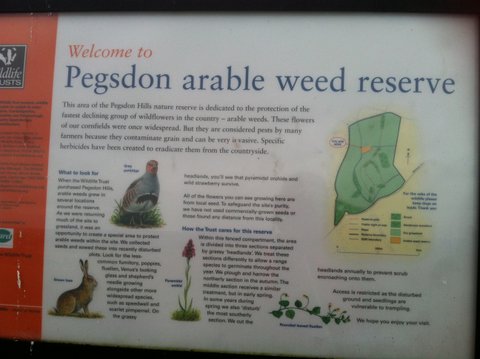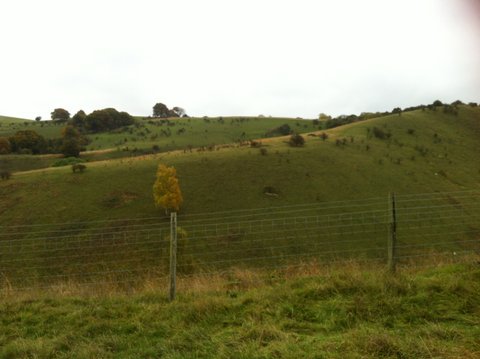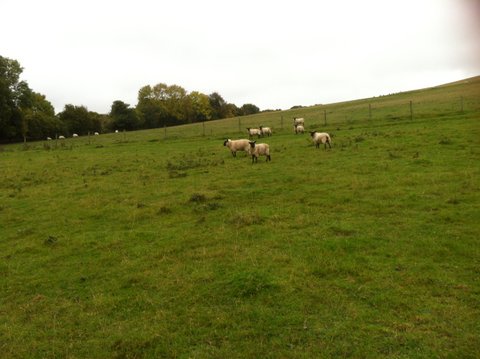 The sheep wonder as the ramblers climb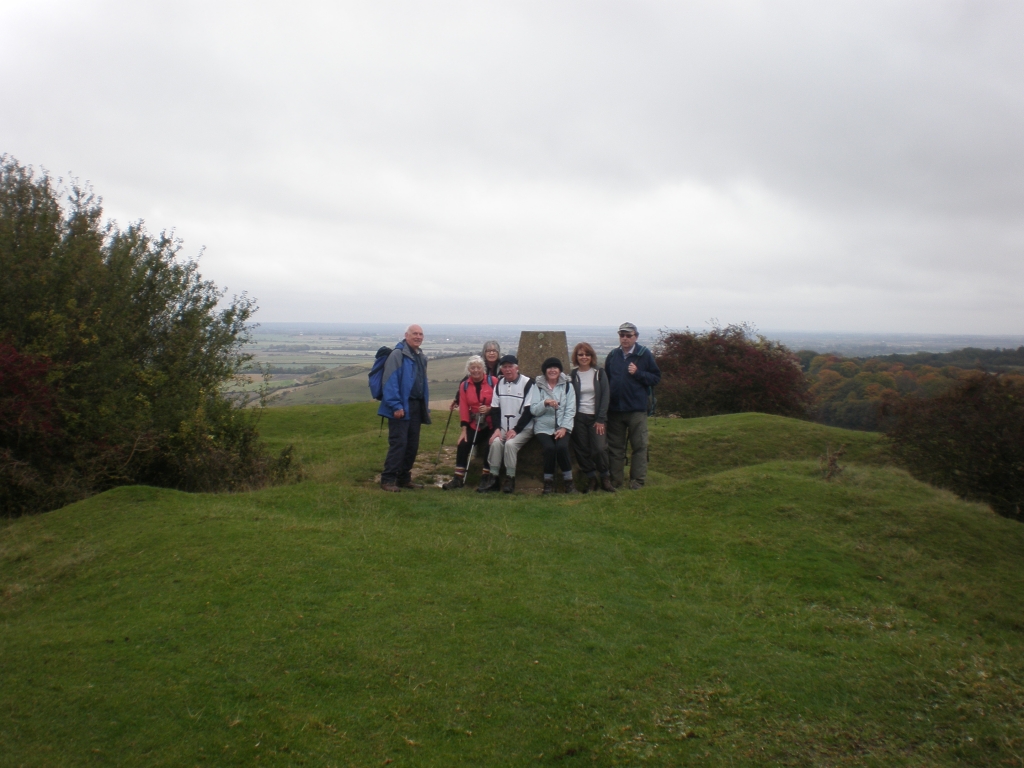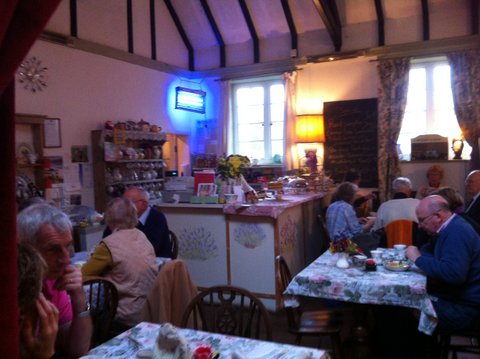 Comfortable tea rooms in the afternoon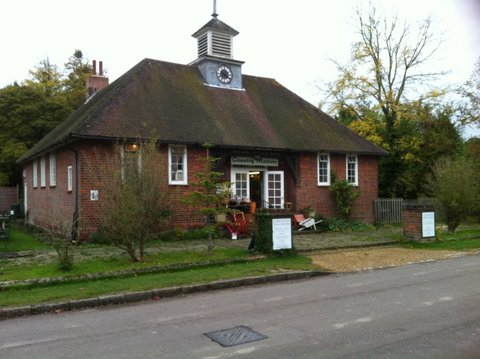 The village hallopposite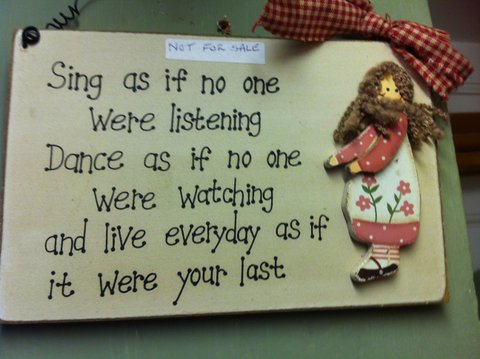 A worthwhile adage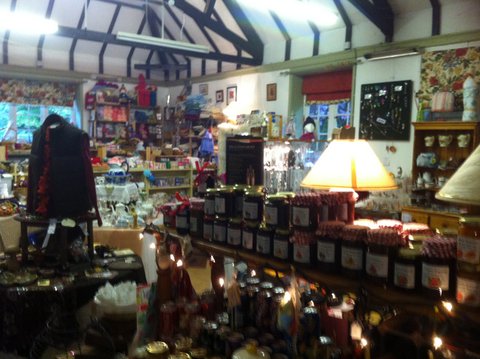 And an array of treasures and treats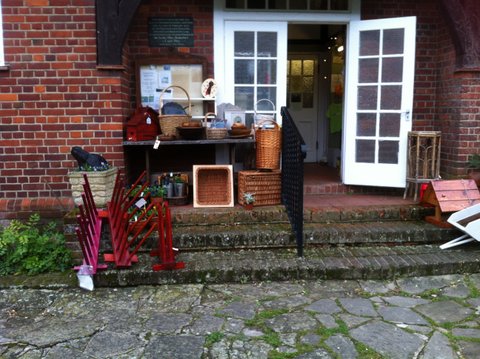 And a wonderfull display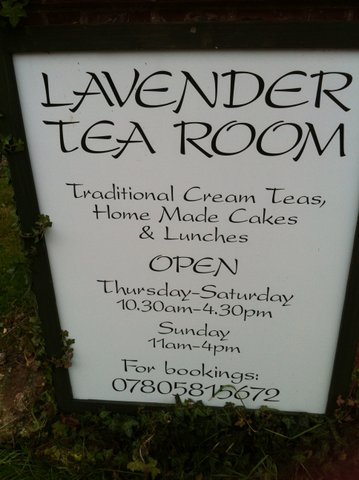 A tempting promise of tea but alas the ramblers couldn't wait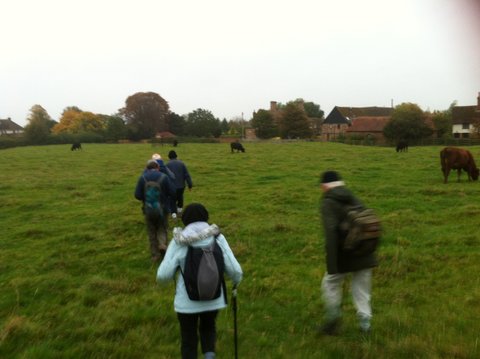 Warily across a field of cattle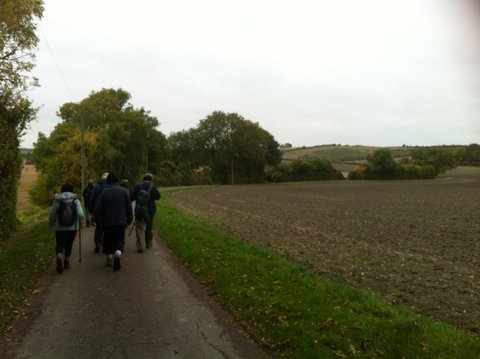 But walkers continue on route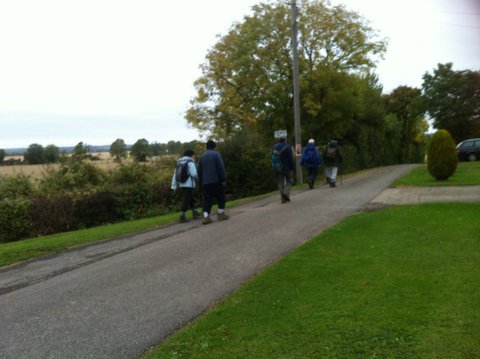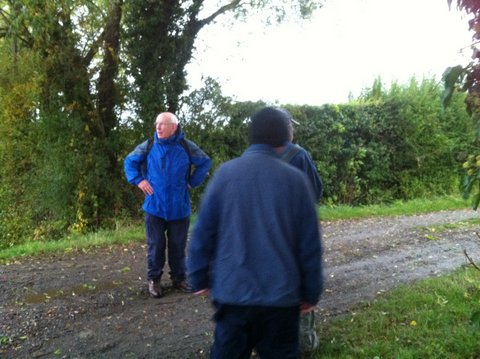 I think I may be lost!!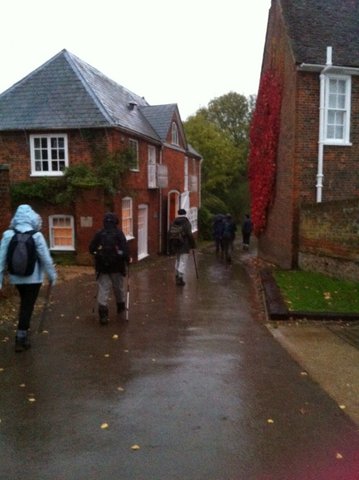 Twilight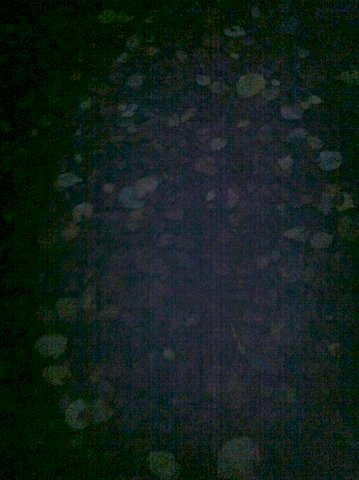 Fallen leaves as twilight turns to darkness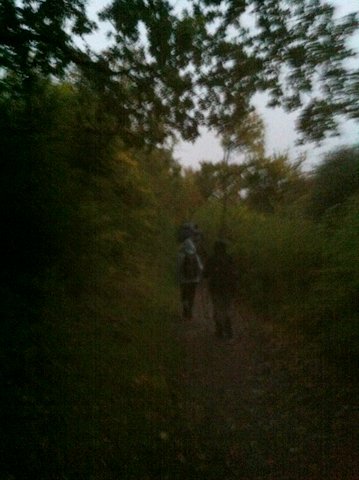 Darkness grows as the last ramble before the clocks go back draws to a close.