On 24 July 1988 the late Phil Evans led one of his favourite rambles beginning at Amberley and having a lunch stop at the White Horse in Sutton. I had recently rejoined the club, having previously been a member for a short time in the 1970s. I had also recently acquired a fairly primitive instamatic camera and was looking for opportunities to use it and learn its capabilities AND limitations. So on this ramble I took the following photographs.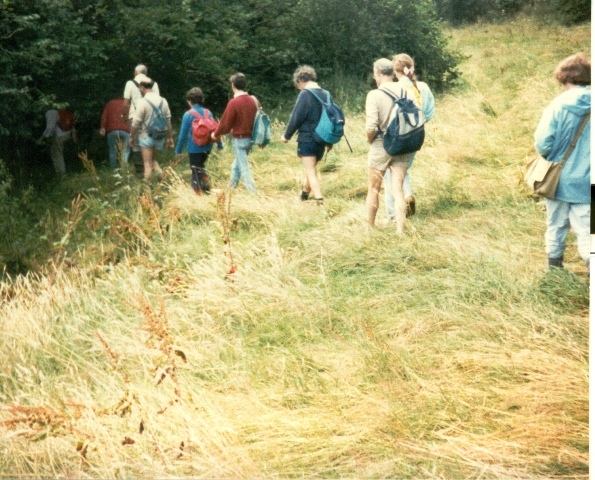 In this photograph you can see three people who at various stages served on the club committee including Maurice hickman who has probably served more years on the committee than any any other living member and has also led hundreds of walks for the club.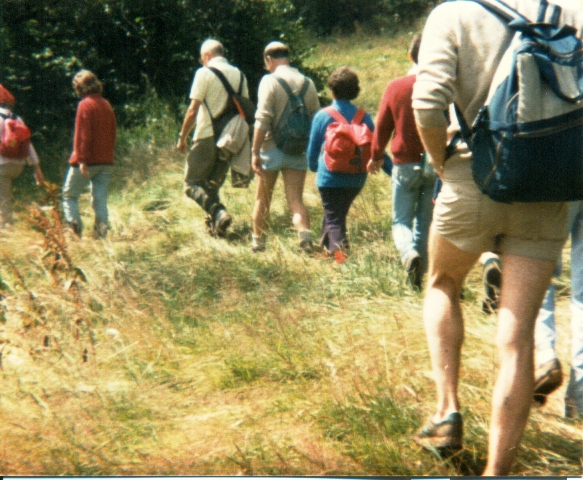 One of the features of my instamatic camera was a moderate zoom facility so this photograph is a zoomed version of the previous one, showing at the back another prospective member of the committee who is sadly no longer a member.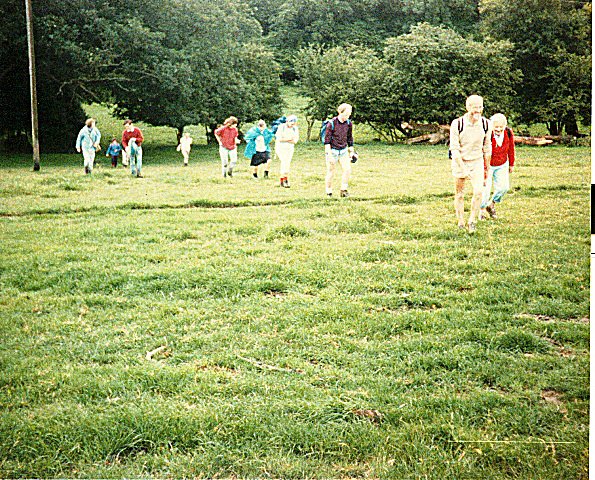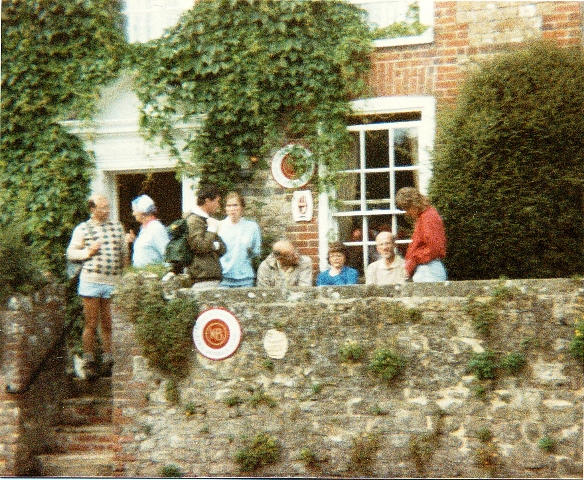 I took this photograph fromthe bus stop opposite the White horse using the camera's zoom facility. It shows the ramblers patiently waiting for Phil to finish his drink and resume leadership of the ramble!!!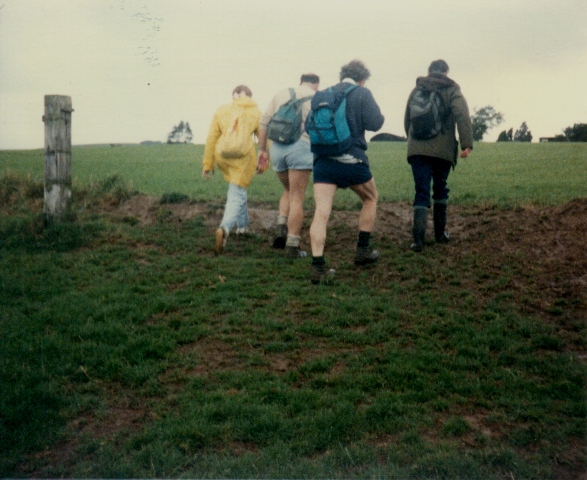 The lady on the left was, like me, new to the club but as far as I know she never did another ramble.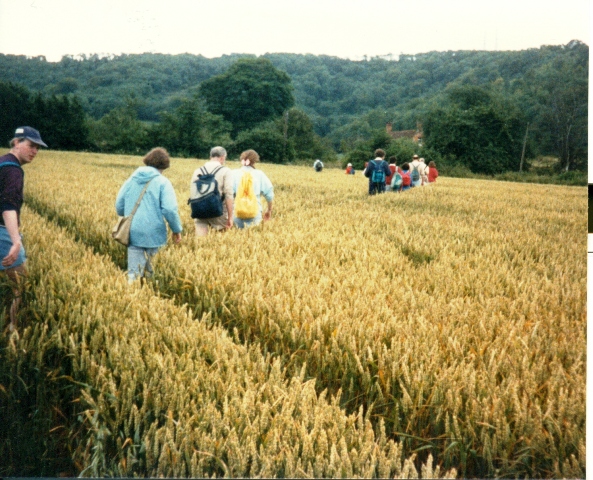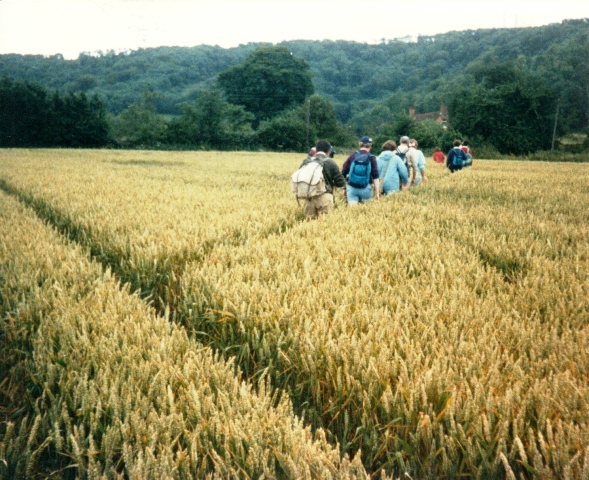 The 14 mile walk finished at Amberley at about 6 pm. I had recently signed up for the Arundel and Brighton Ecumenical Walking Pilgrimage and had been advised by a more experienced member that I would need to prepare by walking 20 miles a day on successive days. We persuaded Maurice to lead us an a six mile evening walk to begin my practice and when I got back to Waterloo that evening I thought I had lost my feet!!! However we did another 20 miles on the following Wednesday and thus began my life as a pilgrim which continued until 2005.