On 13 November 2011 Paul Connolly intended
to lead us on one of his walks into Essex, the
origional plan being to begin from Manor Park
and walk to Epping with lunch stop in Chingford.
The lunch plan turned out OK but enginneering
works required a change of plan for both the
starting point and the finishing point - works on
the railway meant no trains to Manor Park and
works on the Underground meant no Central Line
from Epping. So Paul's al;ternative plan was to
begin from Leytonstone Central Line station and
finish at Loughton. Happily Sheila Bravin was on
hand with her i phone camera and you can scroll
down to see the results.
Paul strides out on what had proved a difficult route
to plan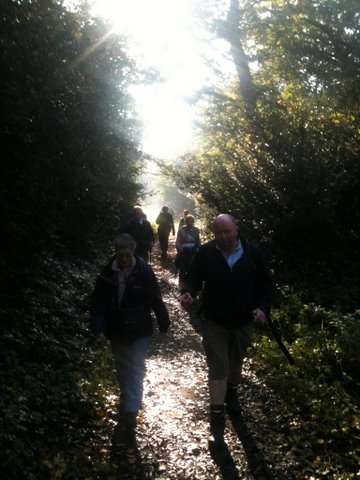 The November sun sillouettes the photographer's
shadow.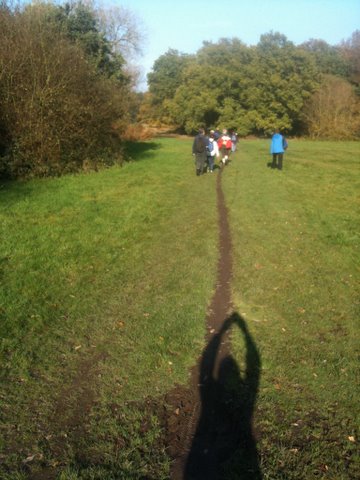 No sign of autumn colours here yet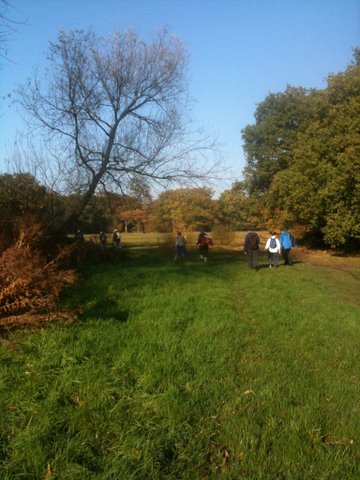 Peaceful countryside so close to central London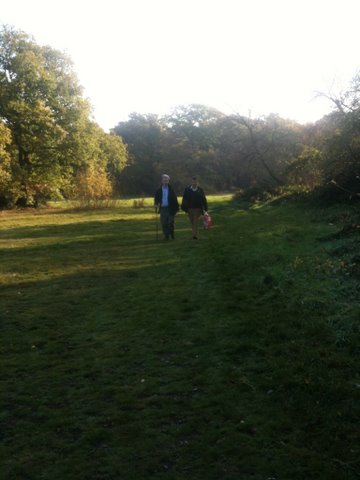 Do you know if these are safe to pick and eat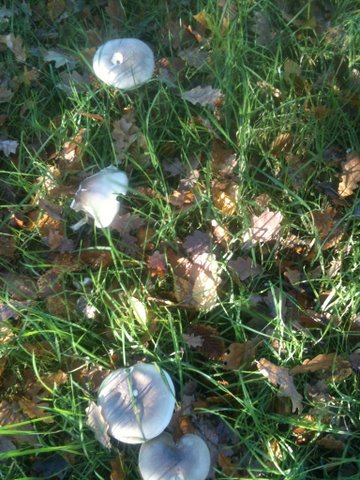 Helpful map of Wlatham Forest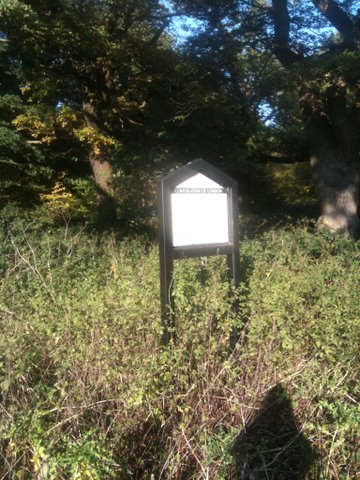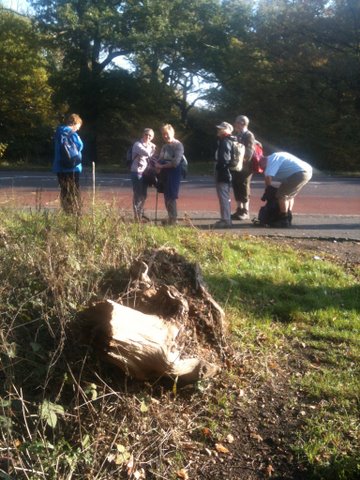 Jackets are dispensed with in the warm November
sun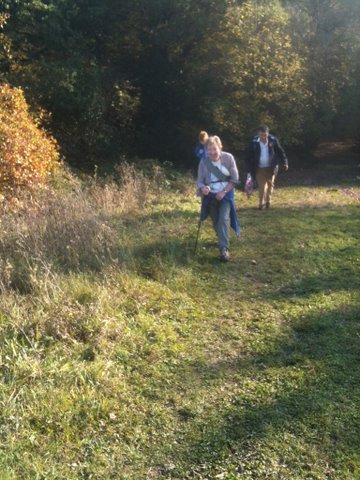 On top of the world we transverse to scenic bliss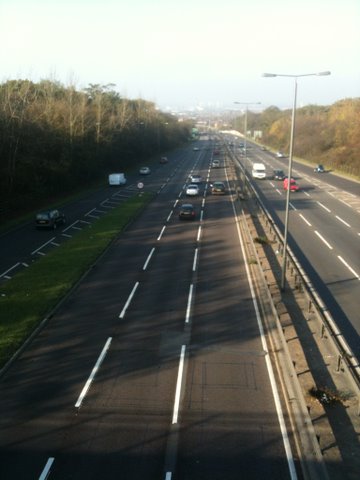 Not all the walkers had made it though - I had
somehow got separated from the group and did
not meet them again until the lunch stop.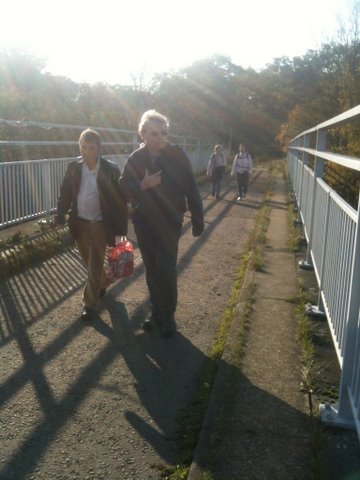 The question was "where is Tony"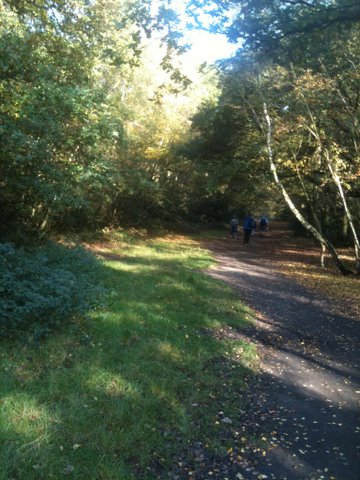 A moment to dwell on the beauty of nature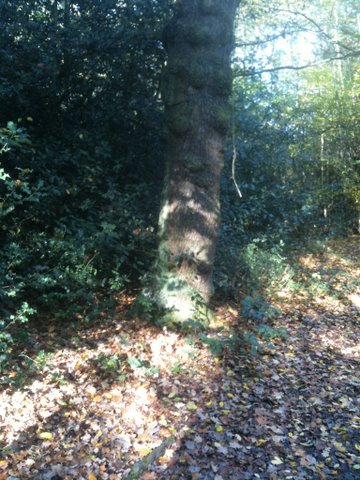 Some ramblers like to hug a tree!!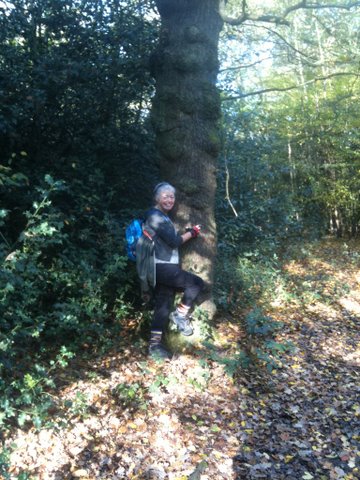 An occasional stop to take count.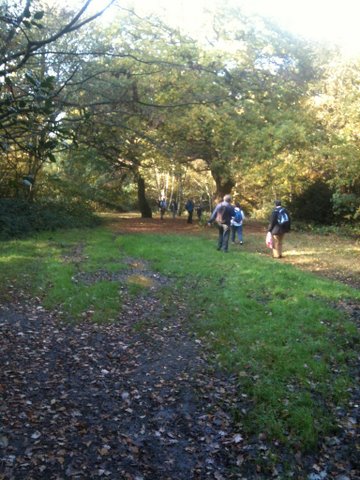 Paul kindly backtracked to try to find me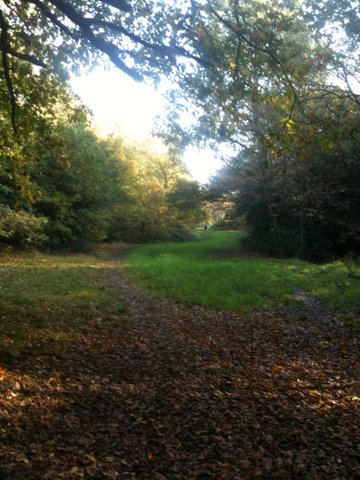 And there was a group photo opportunity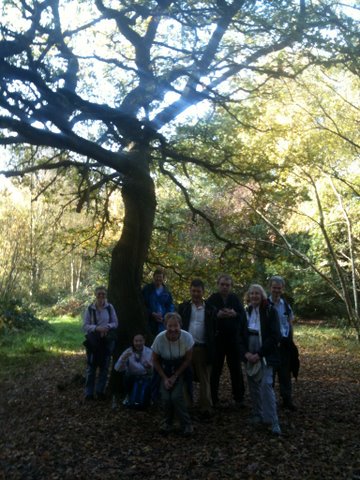 Note the comfortable casual warmth in November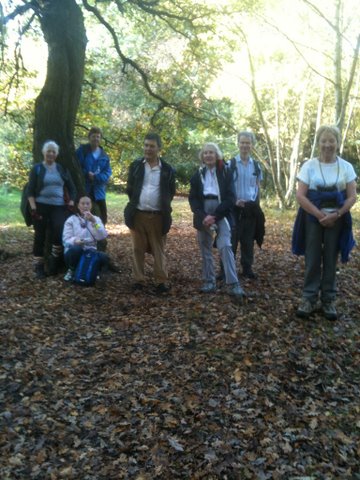 A forest detail captured by Pauline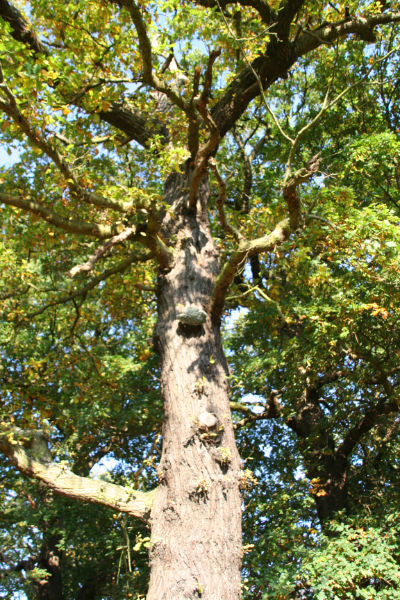 Pauline also snapped the group in the forest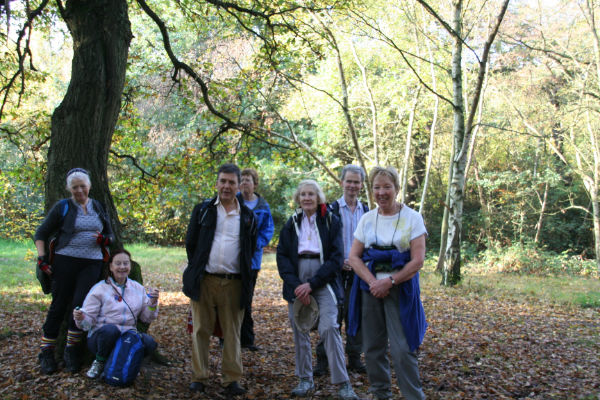 The group approaches a lake in Epping Forest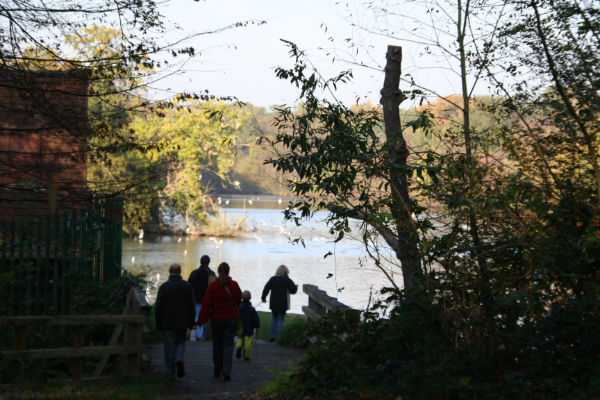 A closer view of the lake which I believe was once a favourite venue for student
nurses at Whips Cross hospital to do their reading in the open air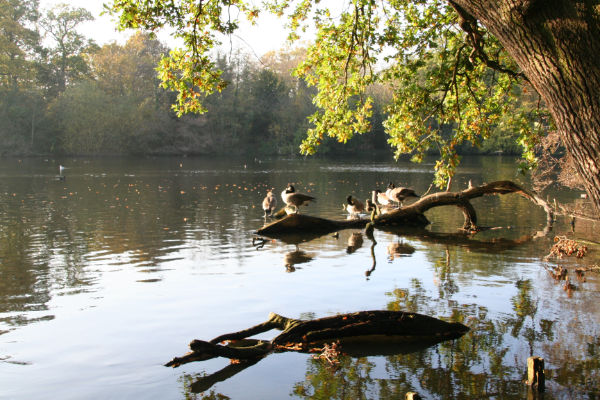 And then back in the "open" forest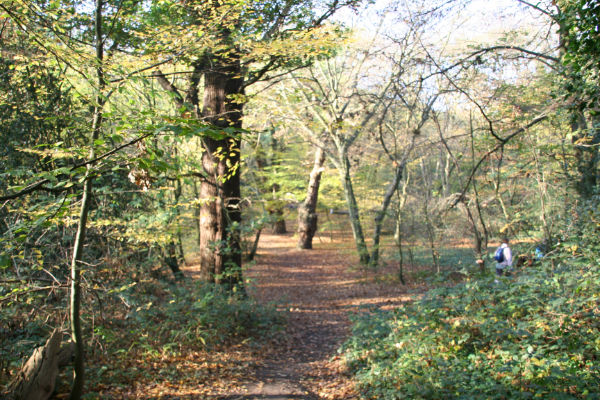 A touching monument to a gypsy preacher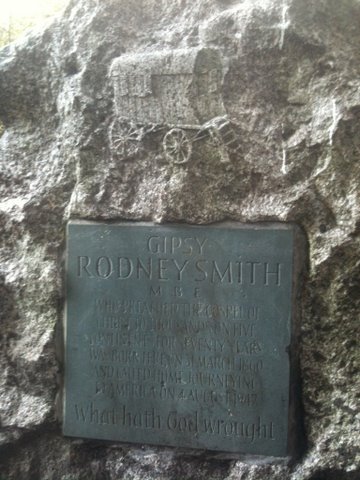 The group awaits the leader and instructions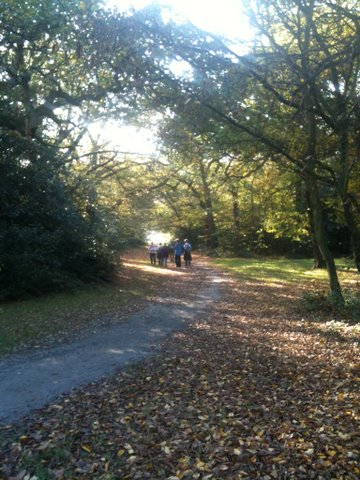 Looks like a group yoga exercise!!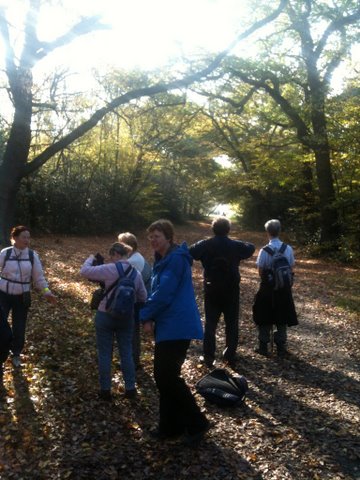 An earlier view of a forest luxury home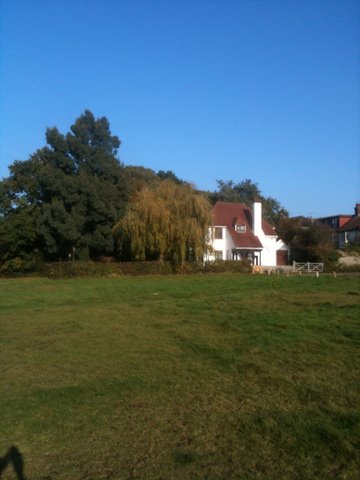 A pair of binoculars being used to scan for me
while I was struggling through swampy ground to
get to the road.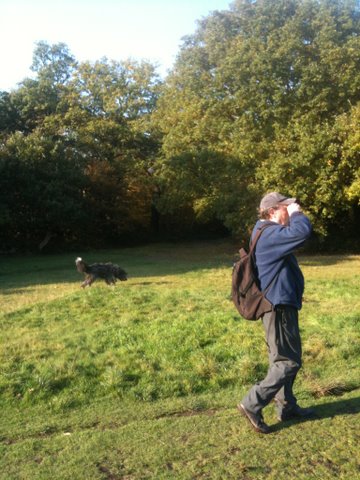 And then the whole group went to search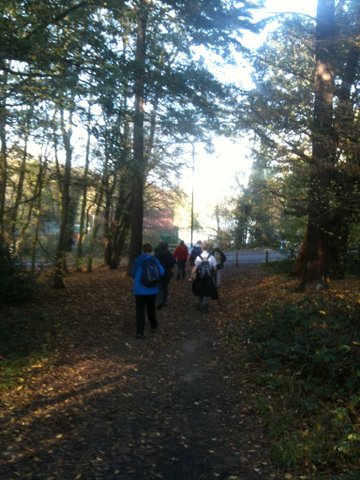 Our photographer captures a forest lake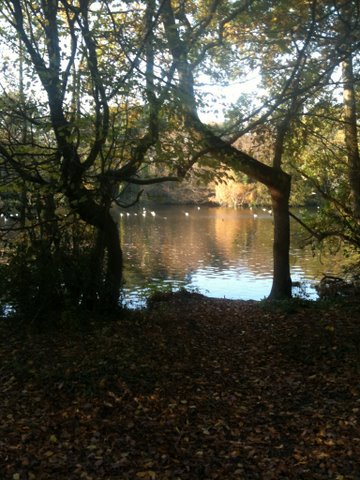 A professional camera shot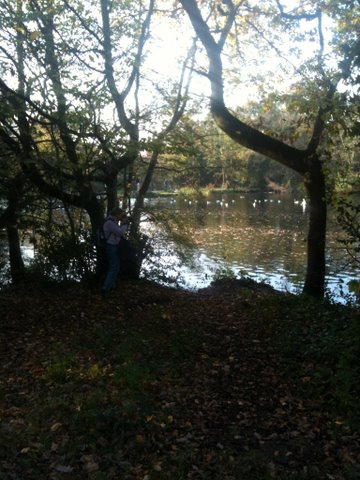 Capturing the autumn light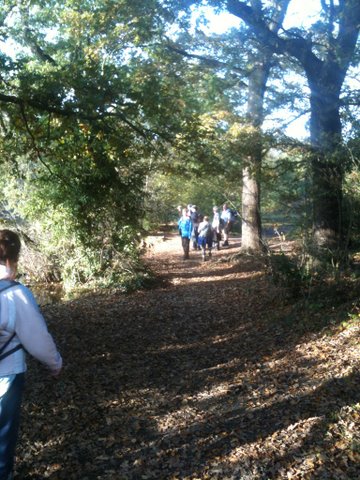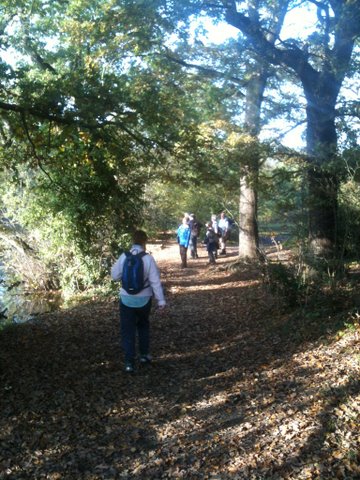 Time to pause and contemplate peace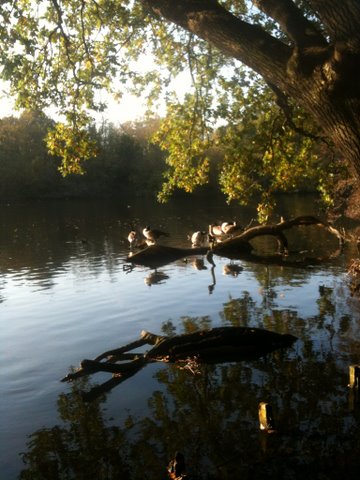 A reminder that winter was also approaching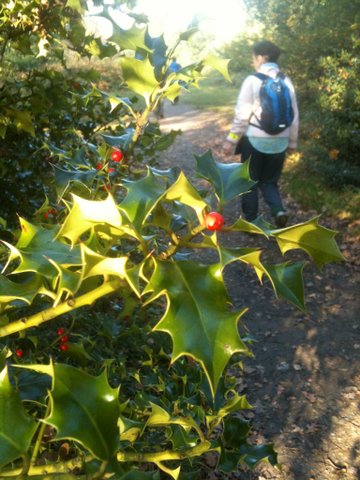 Stunning views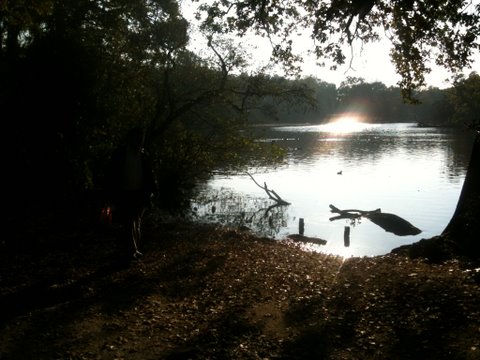 Epping Golf Course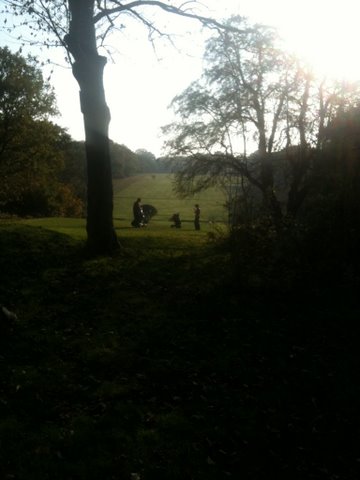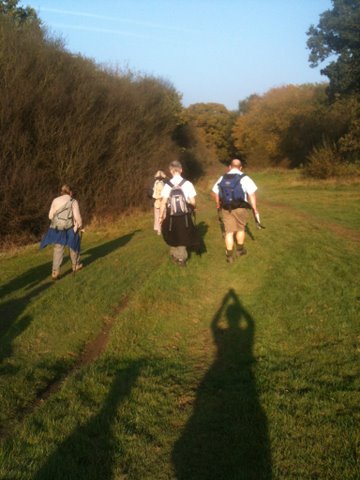 The winter sunshine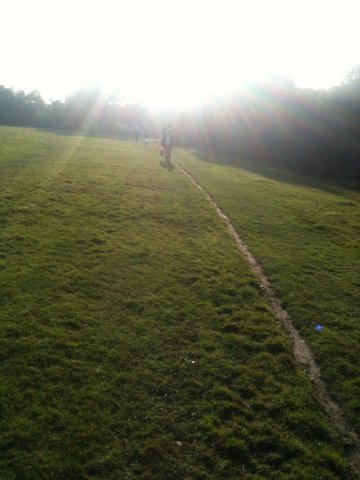 The lost sheep was located and meeting point
near Queen's Bridge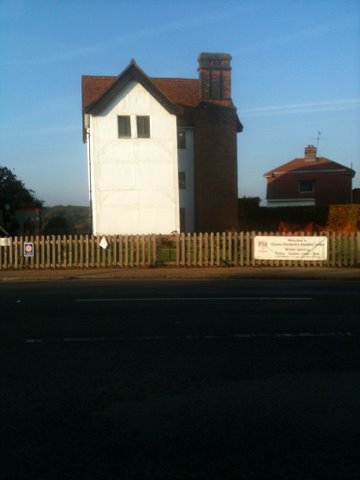 Chingford Royal Inn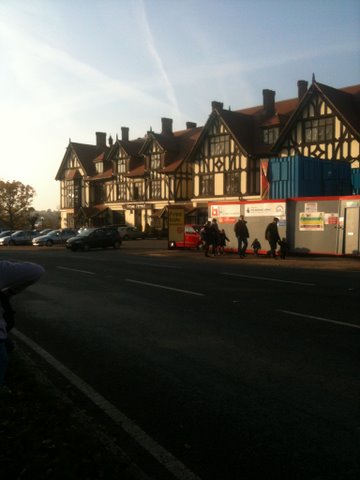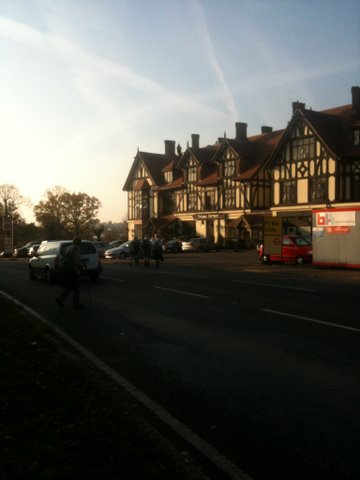 And the Royal taken from the other side with Pauline's 200 mm zoom camera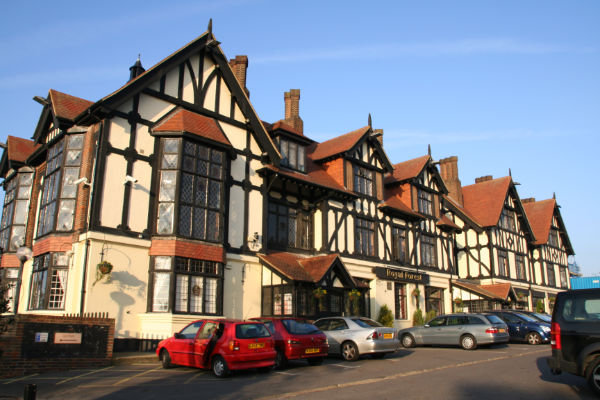 We had an excellent lunch at the Station Arms in Chingford. No photographs of the pub itself but Pauline recorded the lunch!!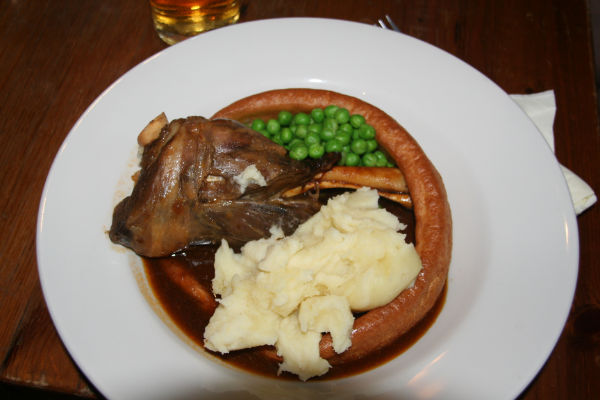 Soaked and exhausted from my morning's experience I left the walk after the lunch stop. I later discovered that that the walk did not continue in the afternoon and it appears on the programme again for 5 February 2012.