On Sunday 23 December 2012 Paul Connolly led a walk from Highgate to Stratford and our most regular contributor of photographs, Sheila Bravin, was on hand to record the occasion on camera. I am outting up yhe photographs some at a time but when finished there will be 61 altogether.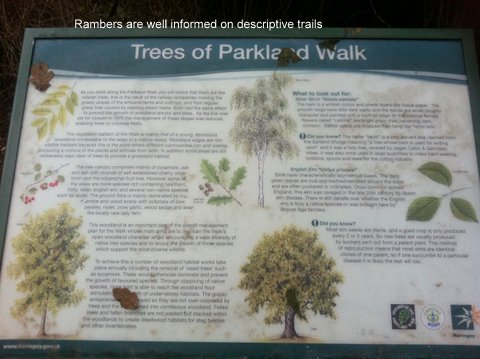 Leaving Highgate station the ramblers are soon on hidden trails towards East London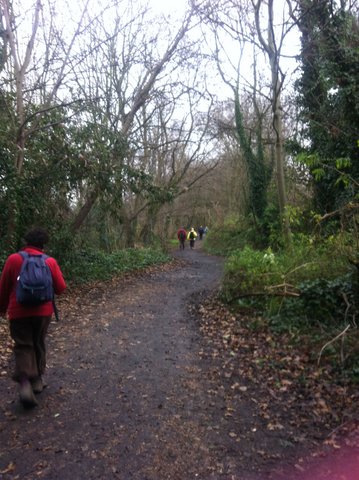 Yes this is London, believe it or not!!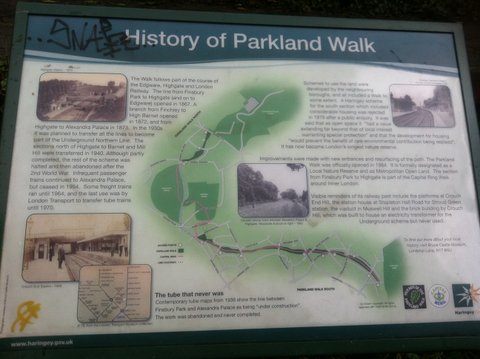 At this stage the path follows a disused railway line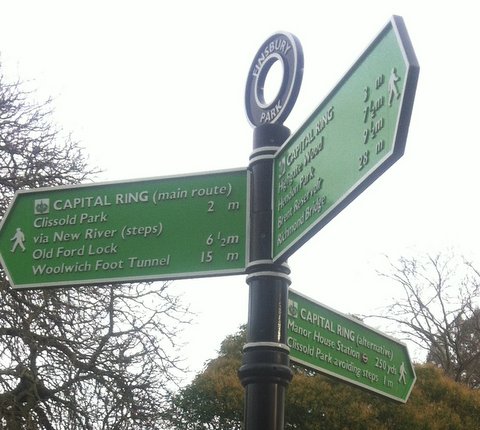 Finsbury Park looms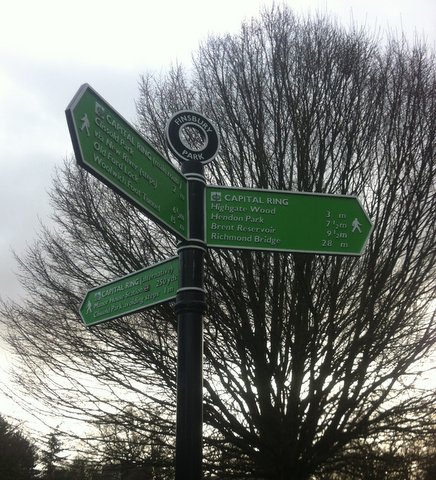 Green London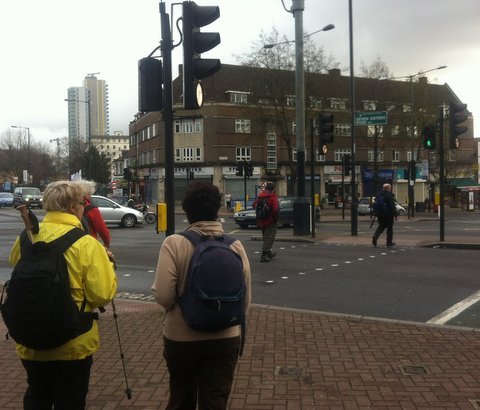 Must be near the lunch stop at Stoke Newington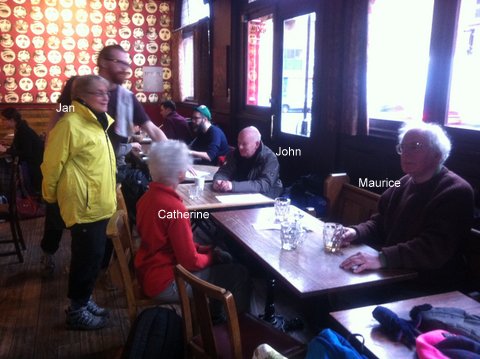 The Jolly Butcher, jolly good lunch and the group is enriched by the addition of another rambler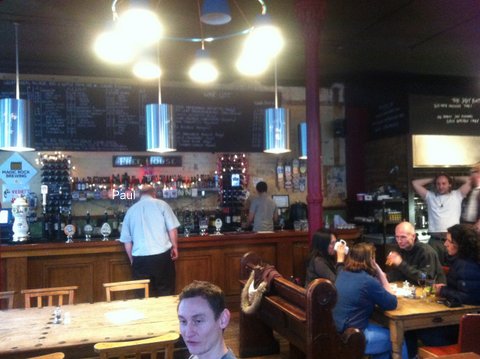 Paul orders lunch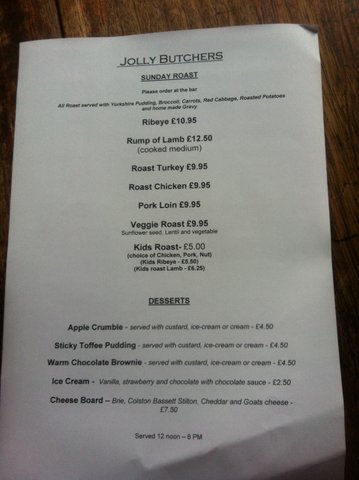 Main course allowed for no dessert, however tempting!!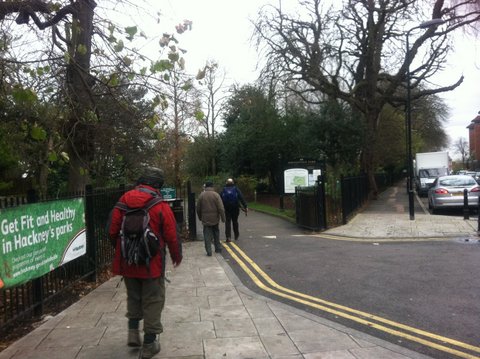 The afternoon walk takes the ramblers to yet another london park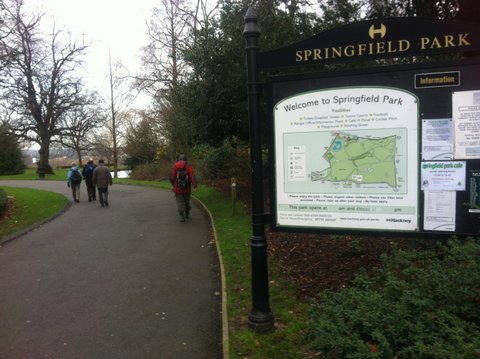 Unseasonally nemed "Springfield"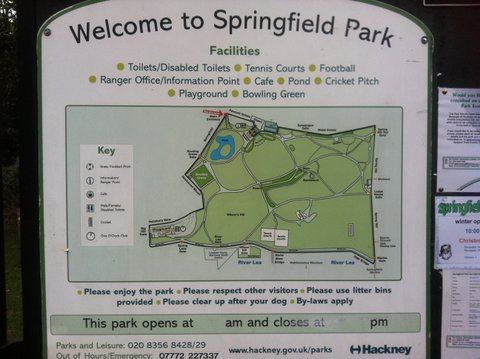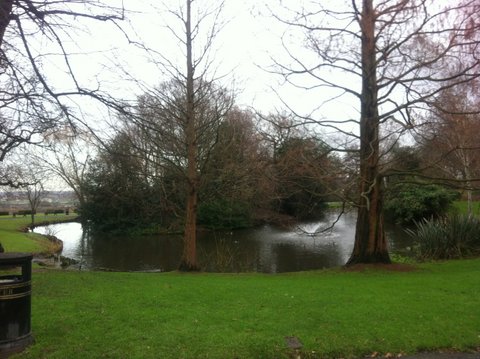 Perfect scenery in Springfield Park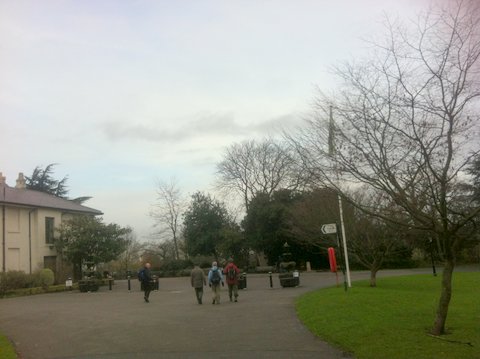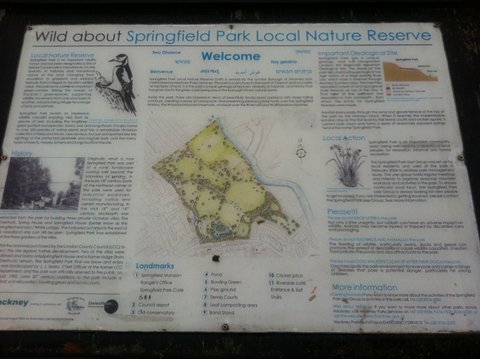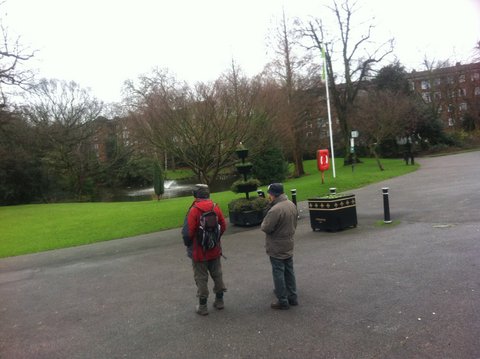 Always time to stop and stare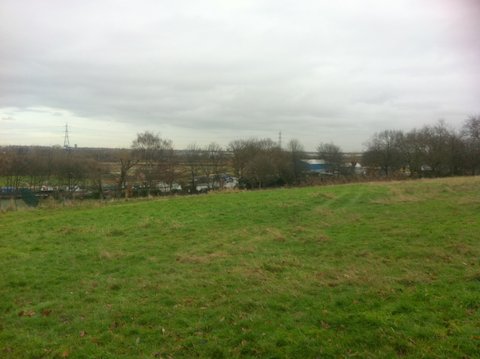 Hackney marshes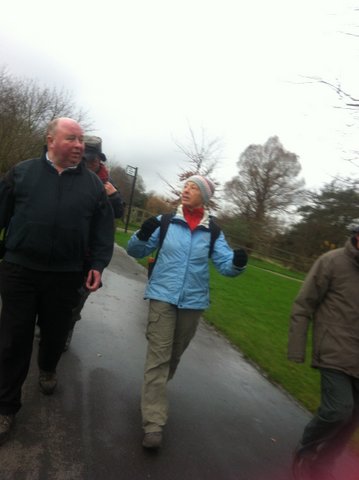 Ramblers in full stride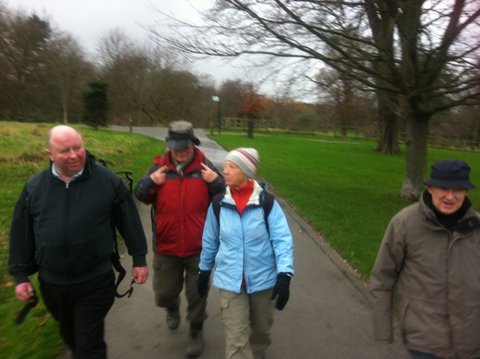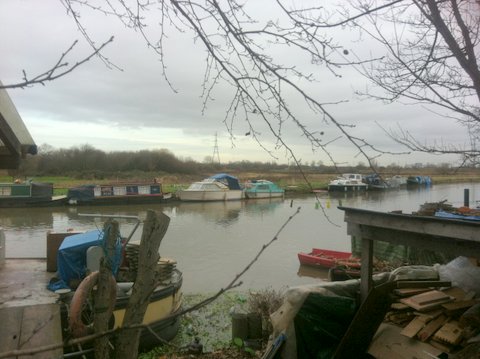 House boats of every description to follow on the river Lee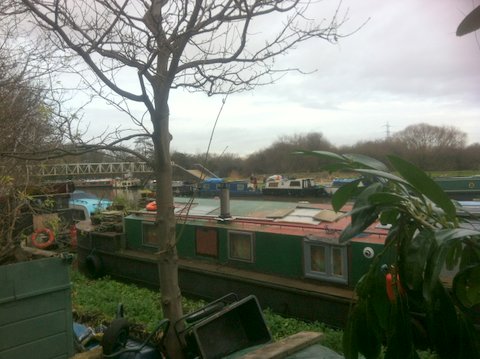 Home Sweet Home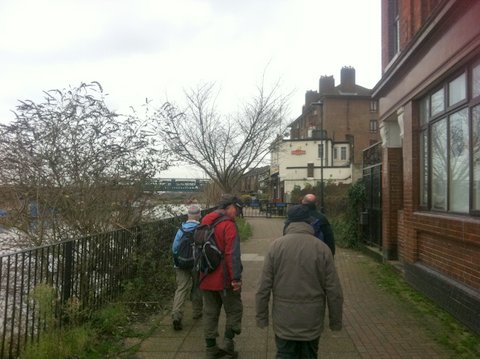 Many pubs along the way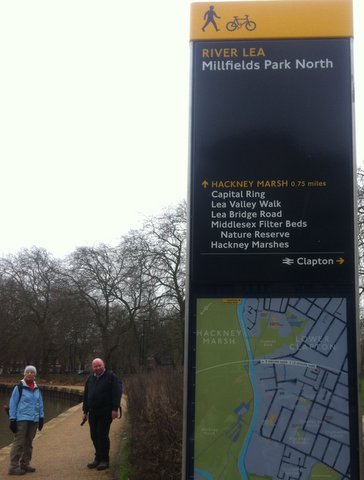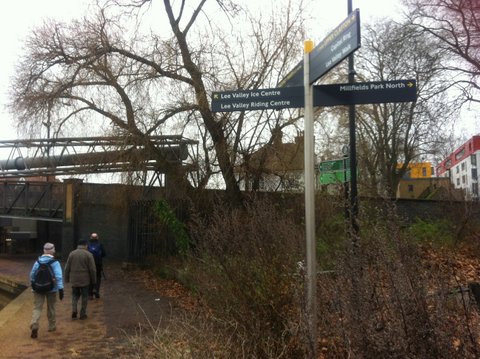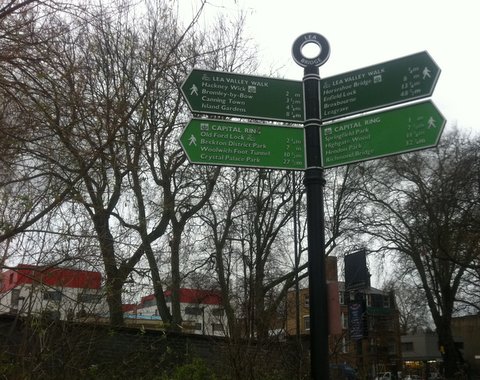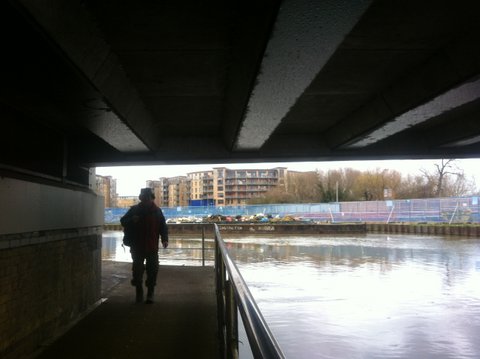 New flats in the background - built since this walk was last on the programme apparently.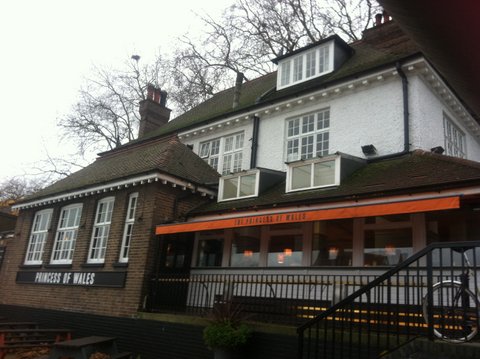 Not stopping...............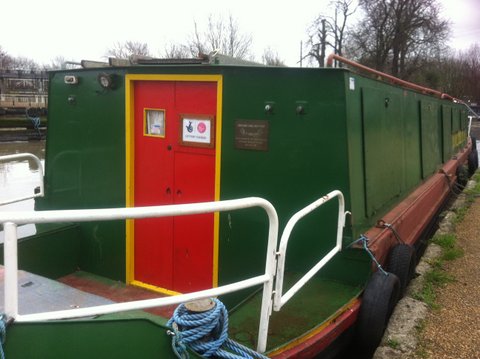 Docklands Canal Boat Trust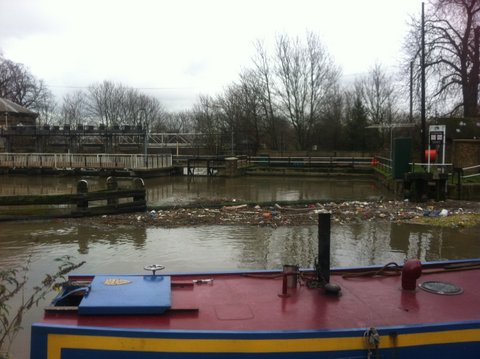 No bins in sight bee see the water is full of rubbish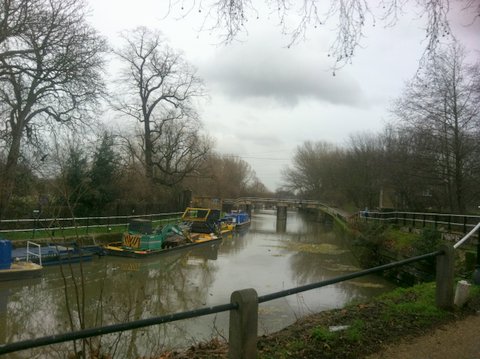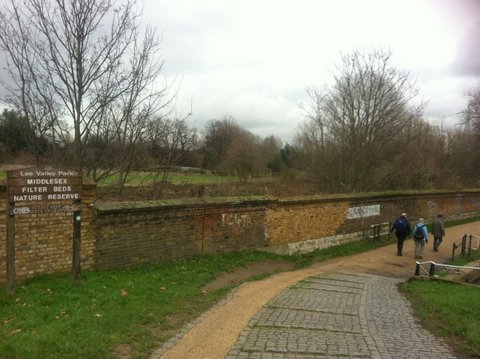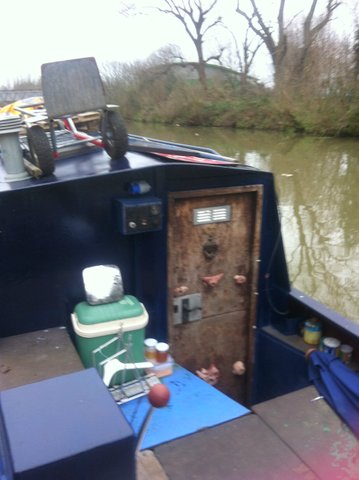 An interesting door on a canal boat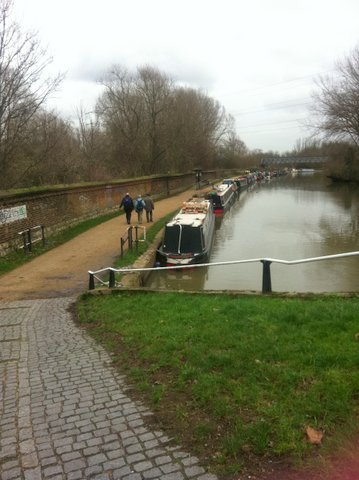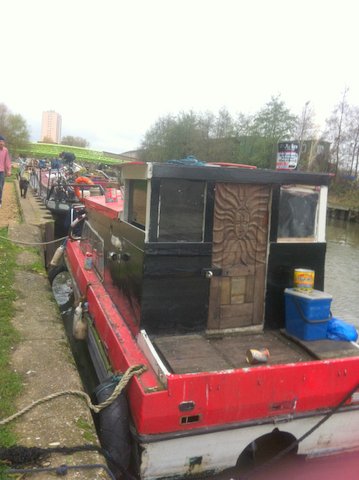 Individualised house boats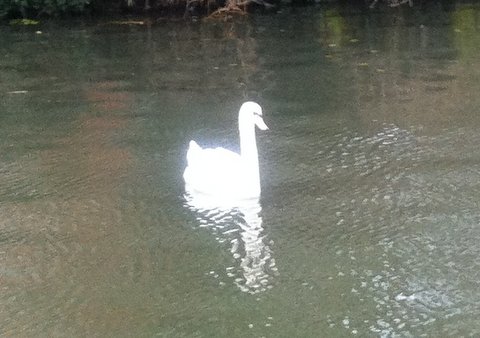 Wildlife - or as near as it gets to wildlife on the Lee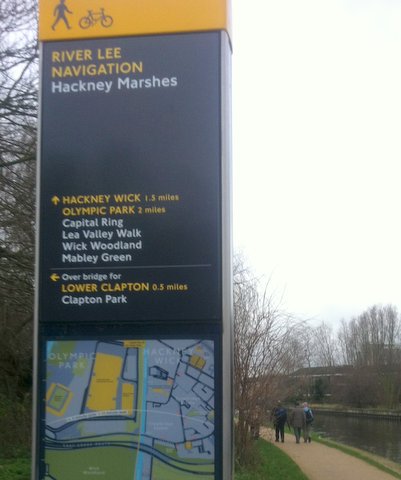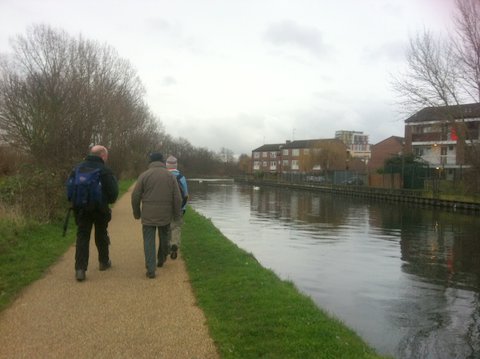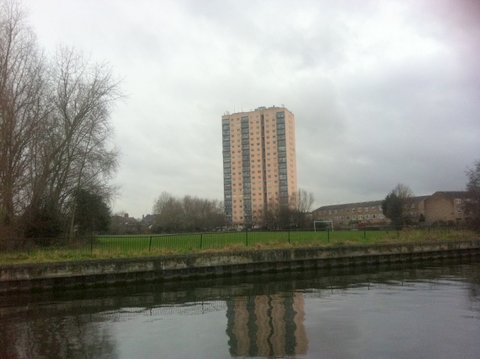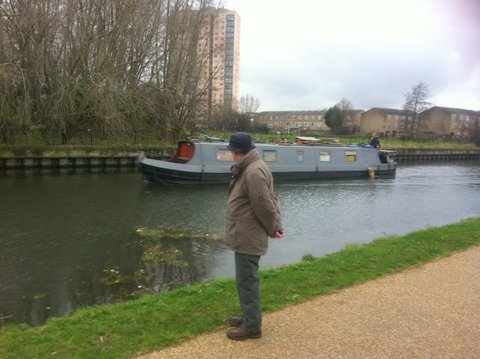 Apparently the houseboats move up and down the waters at intervals to avoid incurring mooring costs if the stay put for too long