On 4 May 2002 a unique occasion in the history of the club occurred when the secretary of the day, Antoinette Rahini, married the then Ramble List Compiler, Paul Connolly. Below are some photographic memories of the historical event.
Antoinette arrives at the Church escorted by her brother Tony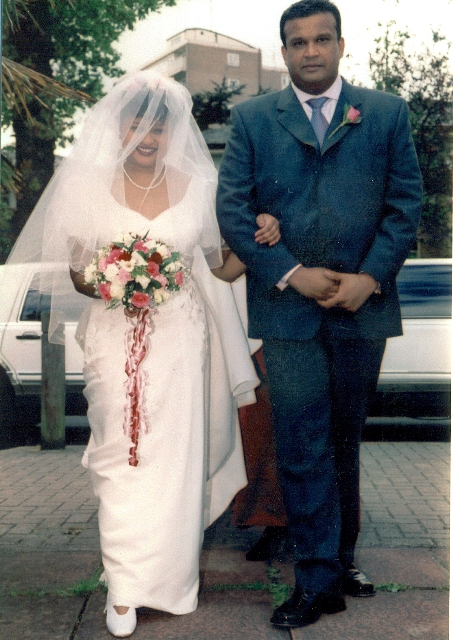 As we all awaited her arrival inside the Church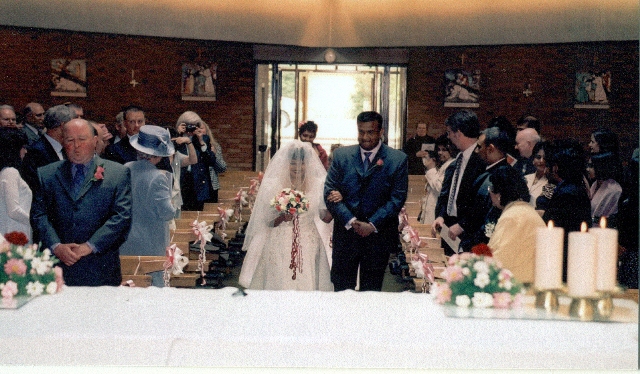 Canon Law requirements completed it was time to sign the register in accordance with the requirements of Civil Law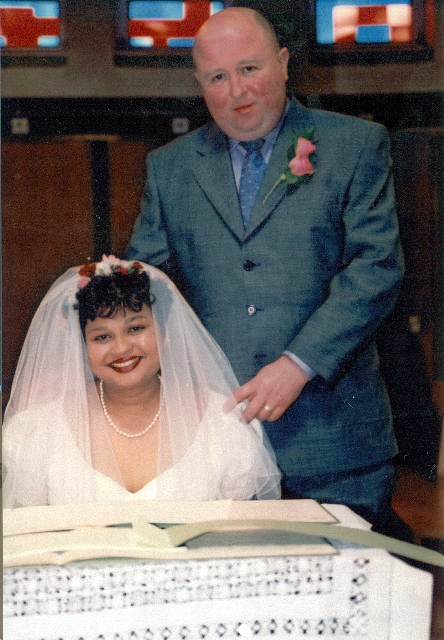 Photographs were taken in the Church grounds and in this one the left hand side as you look at it is populated mainly by members of the club.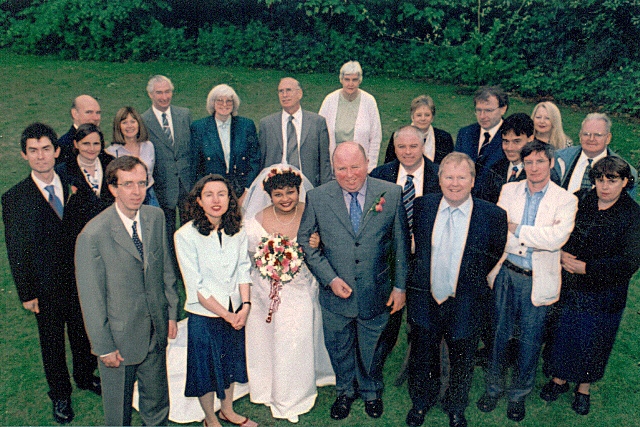 The happy couple boarded their limo to head for a magnificent reception at St Boniface Social Club, Tooting.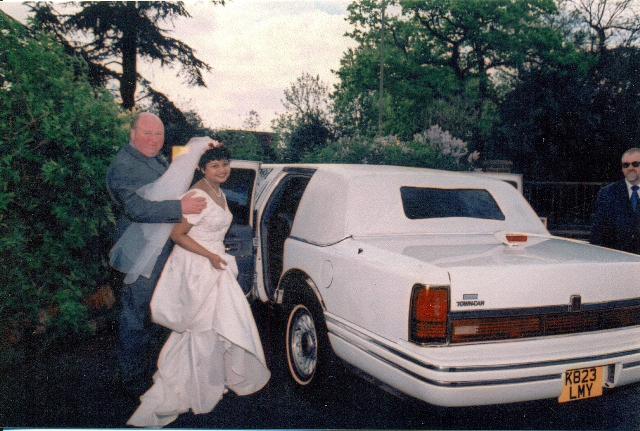 And there the cake was cut