The club having enjoyed Joe O'Reilly's Thamesside walk in 2013, then on Sunday 4 May 2014 Maurice Hickman ventured a bit further along the river to Marlow to lead a fascinating walk. Fortunately Antoinette Adkins had her camera at the ready and has kindly provided the delightful photographs below.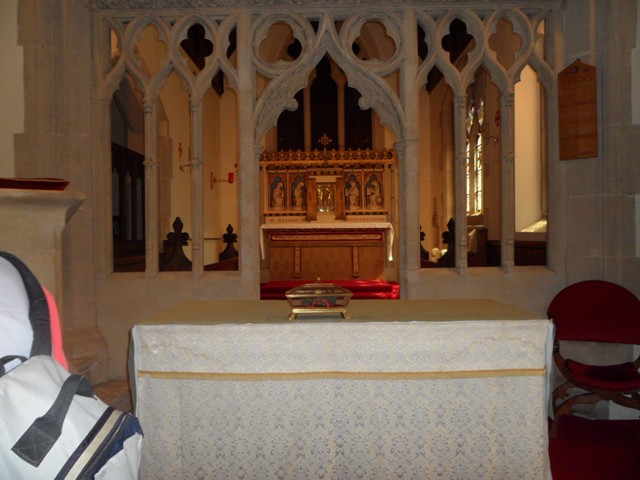 A major feature of the day was a visit to St Peter's Church in Marlow to see the hand of St James relic. It is not absolutely certain that it is the genuine hand of St James but neither was it possible to ascertain whether there was a hand missing from the principal remains of the Apostle in St Iago de Compostella.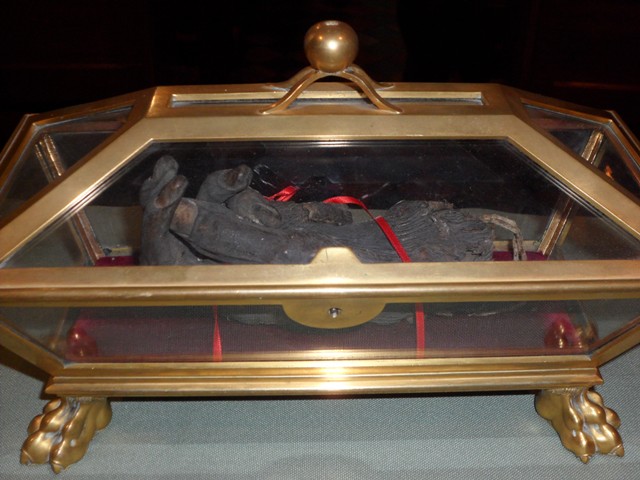 The relic was brought to England by the daughter of King Henry the First and preserved at Reading Abbey until the dissolution of the monasteries in the sixteenth century. It was rediscovered by workmen digging at Reading Abbey in 1786 and moved to the private chapel of one of the landed gentry. When that estate was sold in 1896 it was given to St Peters in Marlow and has remained there ever since.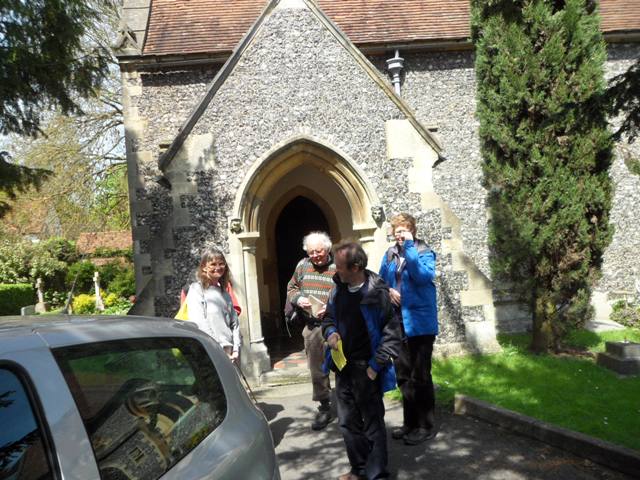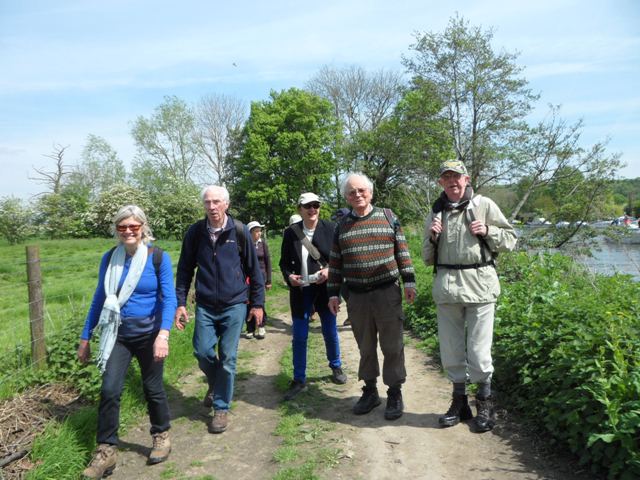 A good turnout of ramblers who did not shirk the long train journey. And a long way for Maurice to travel too when doing the walkout and on the day itself.