On Sunday 30 December 2012 Maurice Hickman, the current club secretary and the longest serving active walk leader led a walk fro Redhill. Itas a fine dry day but the remains of the Christmas rains had left extensive flooding and rendered many footpaths impassible. I had my camera with me and took the few shots below.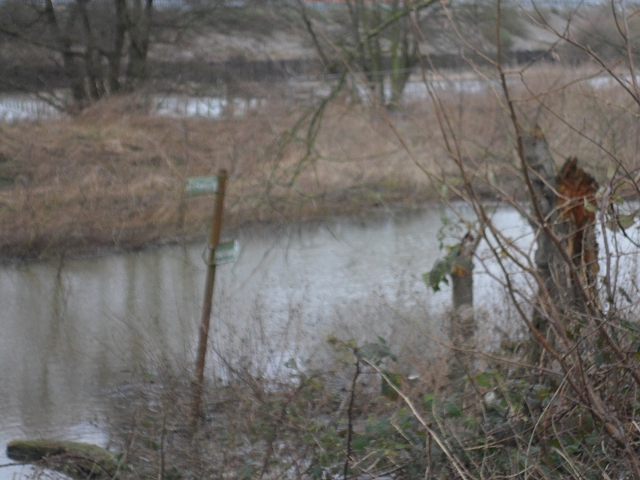 Very shortly afterthe start of the walk we saw this footpath sign pointing into deep water!! But Maurice had not intended going that way.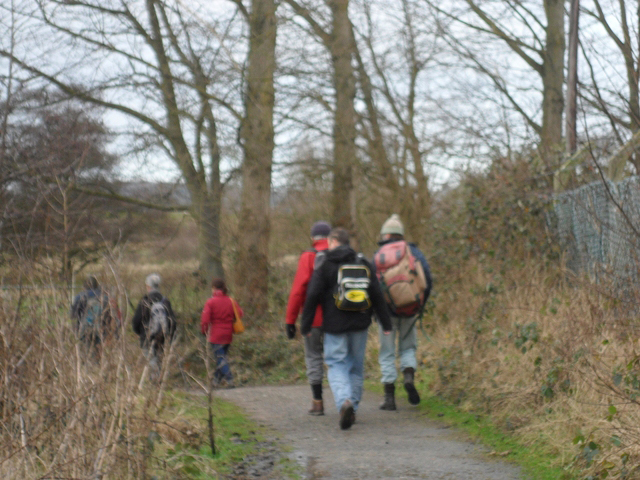 Instead we took this path which for a while was high and dry.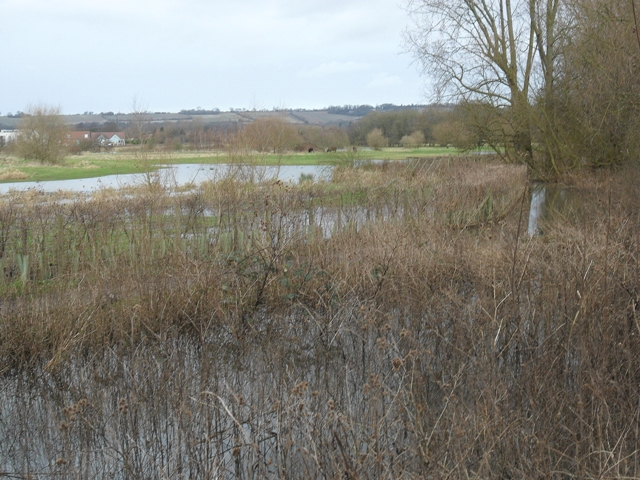 But the dry bit was short lived - the water in the middle of the above photograph was actually supposed to be the footpath.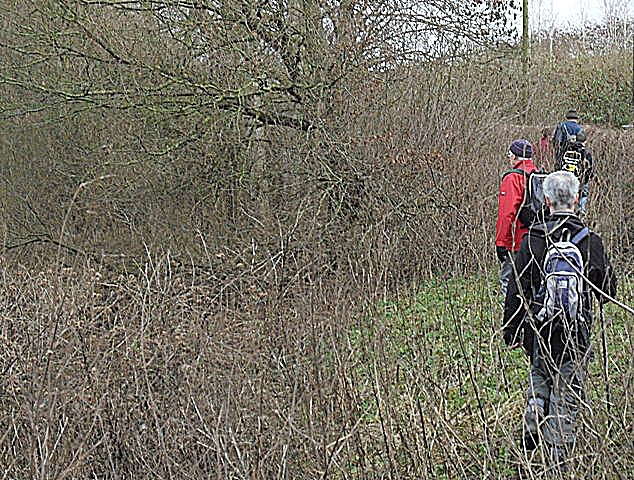 So again we took a higher drier but heavily bramble covered alternative.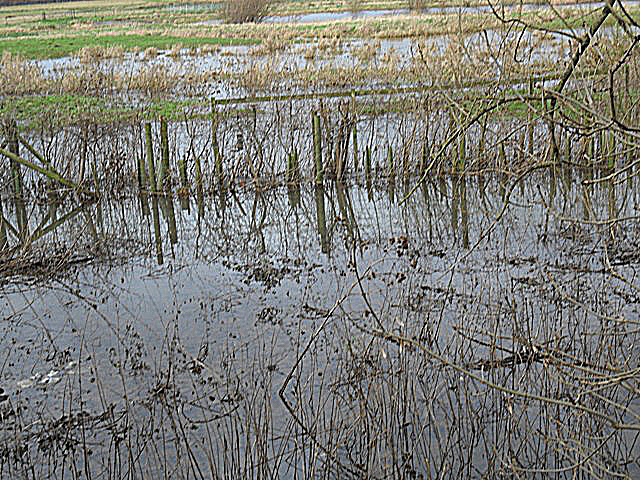 Here we were again looking down on where the footpath was immersed in water.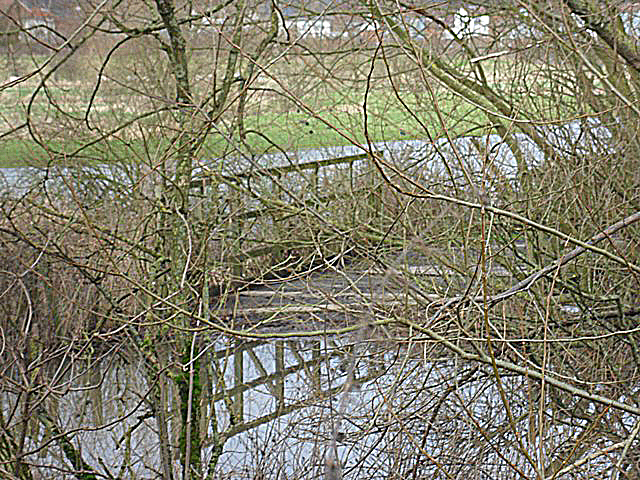 Maurice remarked that the area was known to flood and hence this footbridge on the way.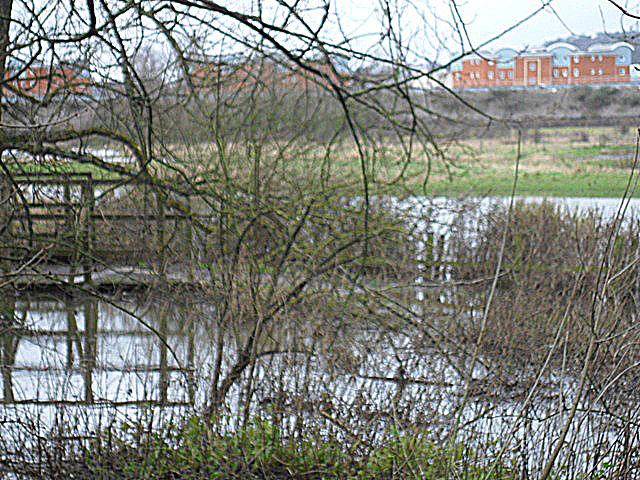 But the footpath beyond the footbridge was still immersed in water.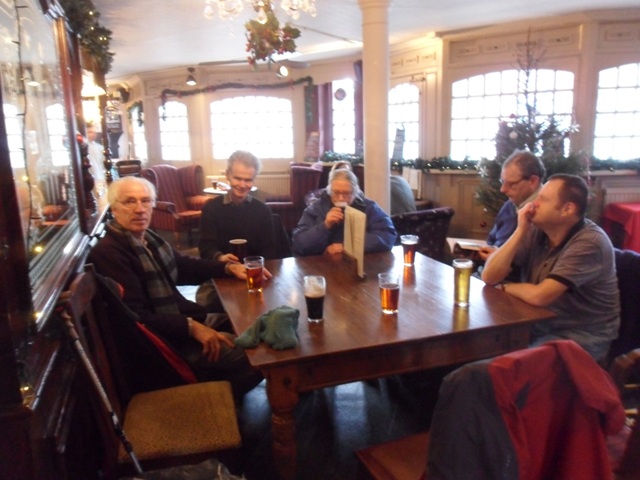 Eventually we arrived at Merstham only to find that the Railway Arms, where we were to have lunch was, not for the first time on a ramble, not serving food. However our old friends at the feathers served us in styly and we all got a nice big table together.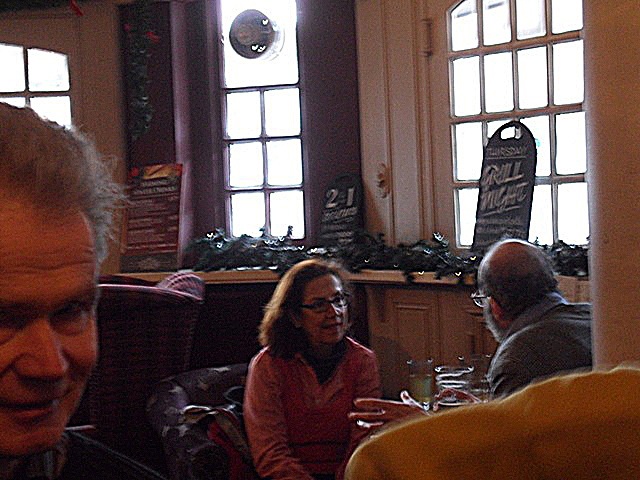 Well almost all of us but two tables sufficed.
I and two other members called it a day at lunchtime and I was back home by five O'clock.