The first walk of 2011 of which your web manager has received photographs was Maurice's walk from Dormans on 6 February. Photographs, courtesy of Sheila, are to the right.
Maurice Hickman, probably the most long standing and most prolific leader the club has led this ramble from Dormans Station, with the lunchstop at the Wheatsheaf in Marsh Green and tea at the Plough in Dormansland. Here are some photographs of the day but none taken at the pub or the tea stop.Photographs and captions kindly provided by Sheila Bravin.
Arrival at Dormans station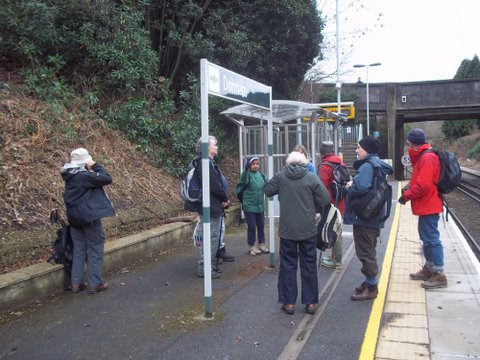 Beautiful Snowdrops brightened the drizzly February day.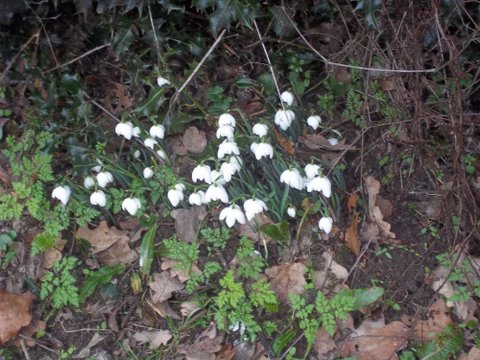 The farmers had been busy cultivating crops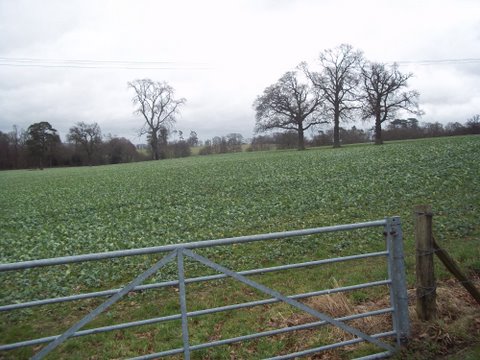 Sturdy Scottish Longhorn cattle grazing in a field the ramblers did not walk through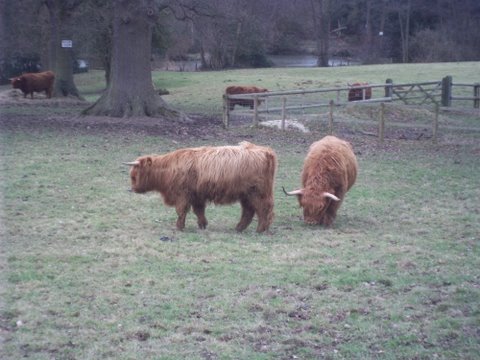 Interesting sign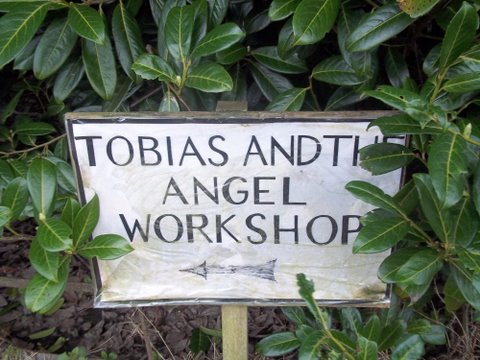 Natural lake by fields of cattle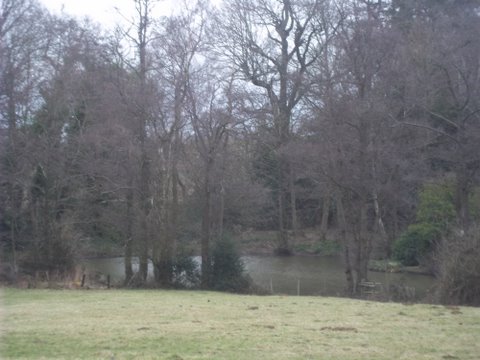 Time to reflect on the landscape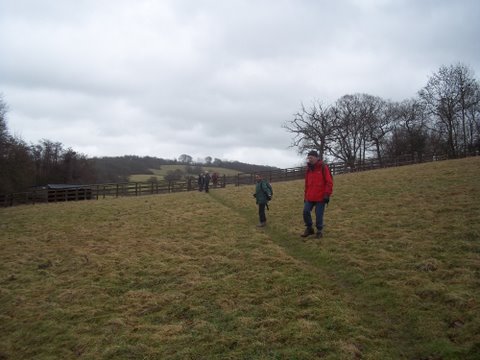 Not too many stiles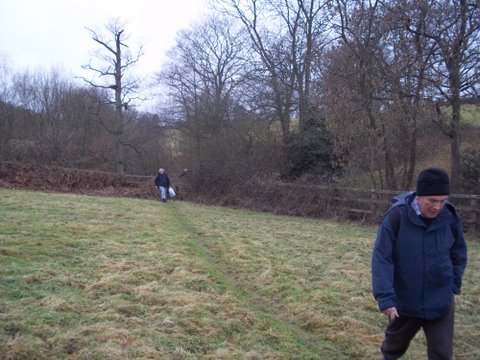 Plenty of diversity in the surrounding countrysided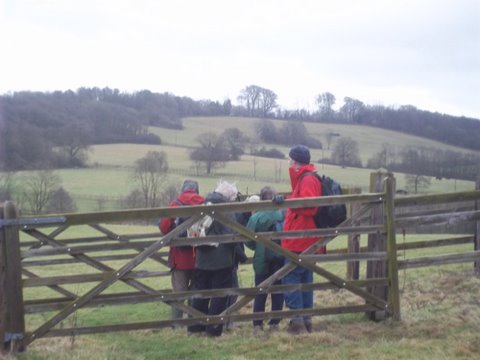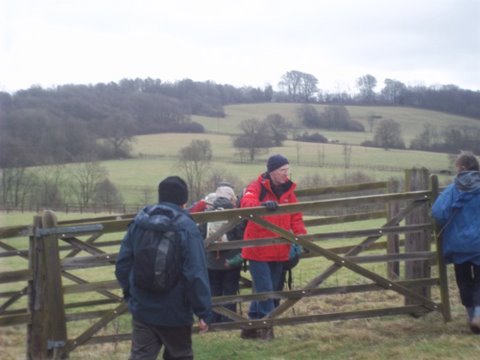 Capturing the scene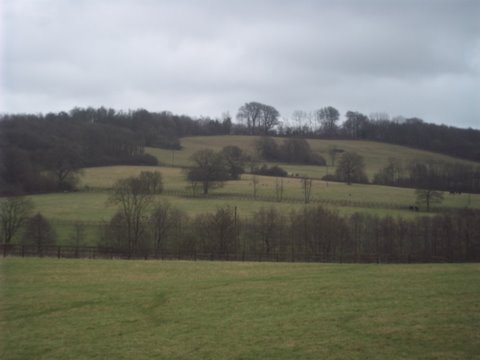 The leader contemplates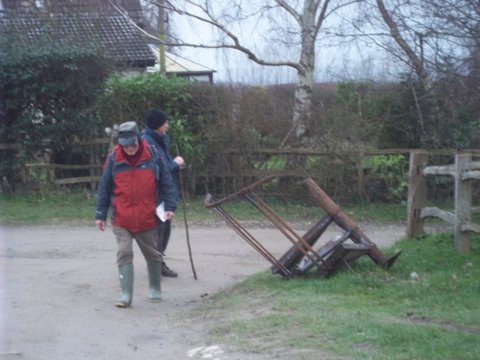 Ah yes, mud of course!!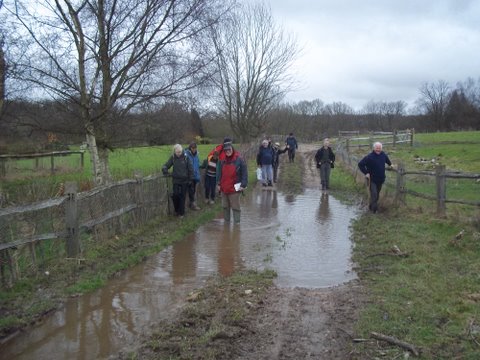 Striding out. the lunch stop approaches!!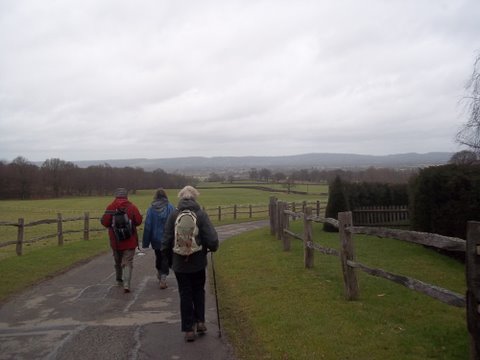 Passing well maintained farm houses and land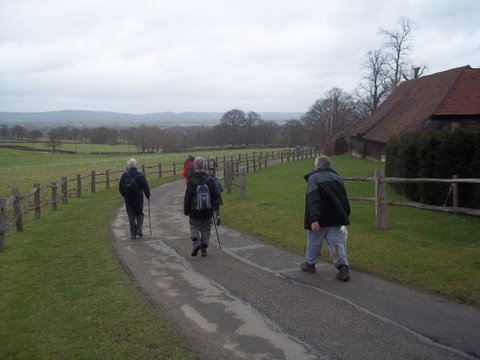 The group can enjoy the freedom to talk or just walk and think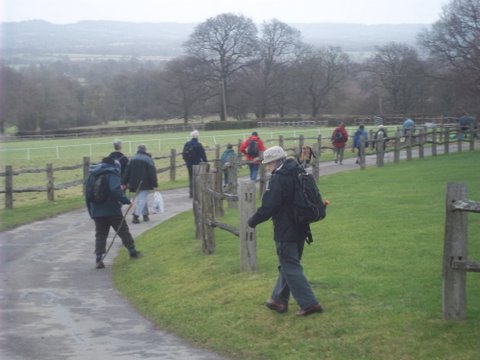 The countryside can be chilly but this animal was cared for well