On 21 March 2004 Maurice Hickman led a walk from Horsham with the lunch stop at the Black Horse Pub in Nuthurst. I was still using my Pentax ME Super camera then and took a few photographs, unfortunately none at the pub stop.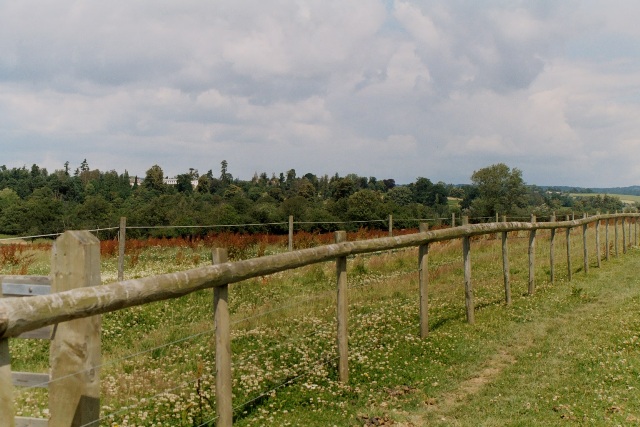 In the morning we walked through some animal farming land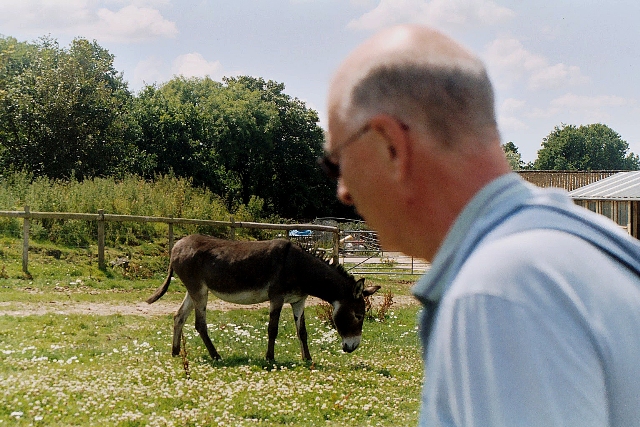 One of the ramblers was keen to be seen with the donkey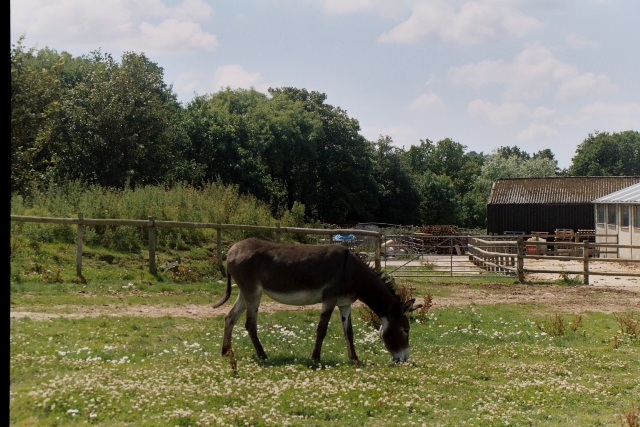 The donkey did not object to a loan photograph too!!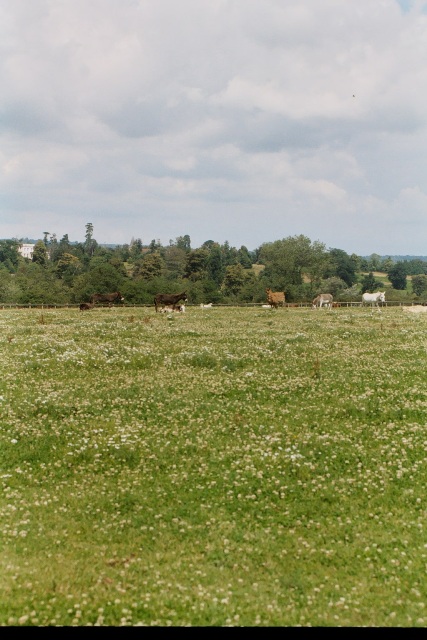 The rest of the animals kept their distance.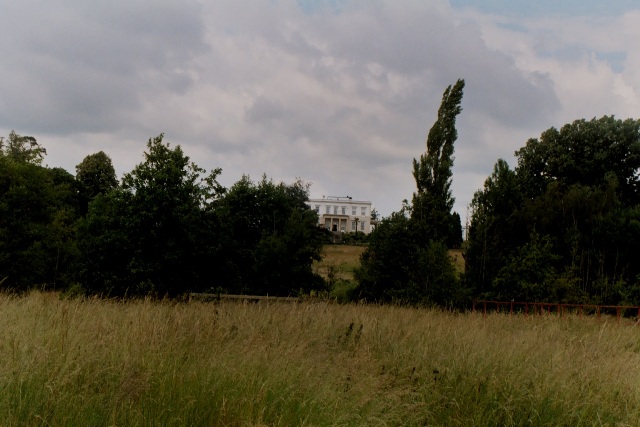 We passed a splendid Surrey homestead.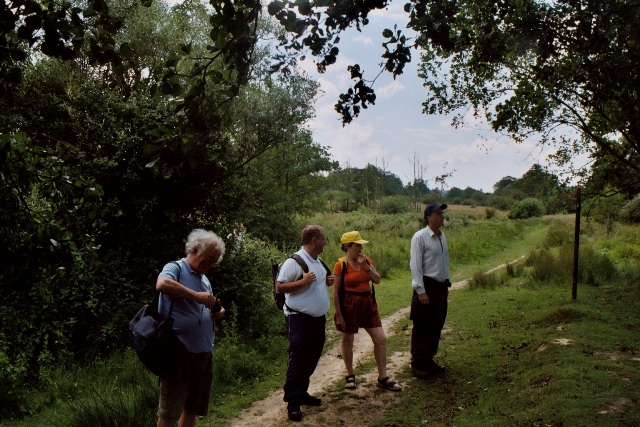 A pause as Maurice adjusts his water holder and then on to Horsham for evening refreshment..