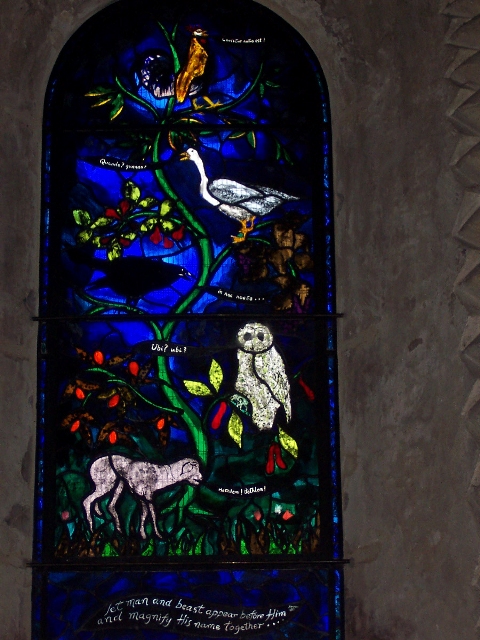 I the Church in Iffley we saw this striking stained Glass window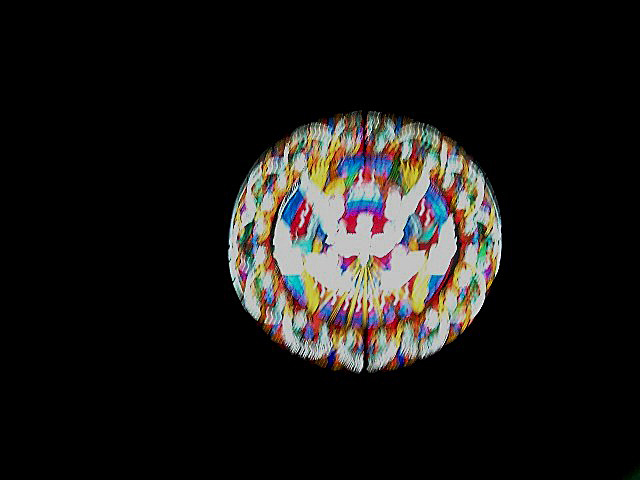 There was also this rose window but the light setting on my
camera failed to do it justice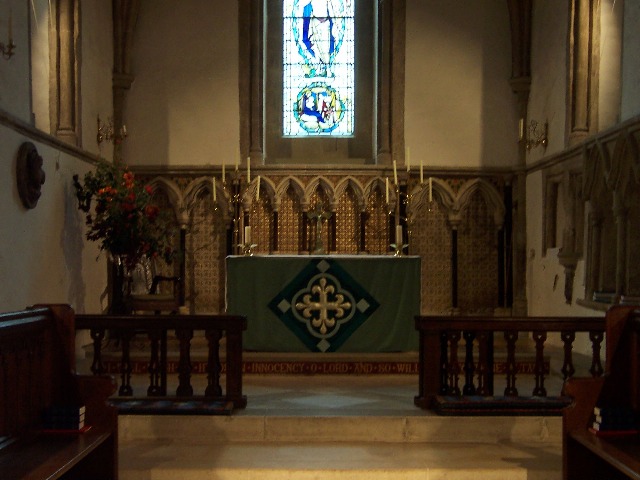 Finally in Iffley Church we got this view of the sanctuary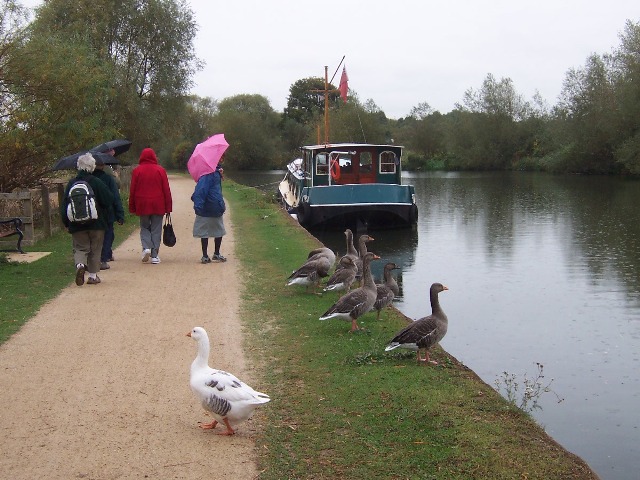 On leaving Iffley to walk back to Oxford we had some rain
so umbrellas were unfurled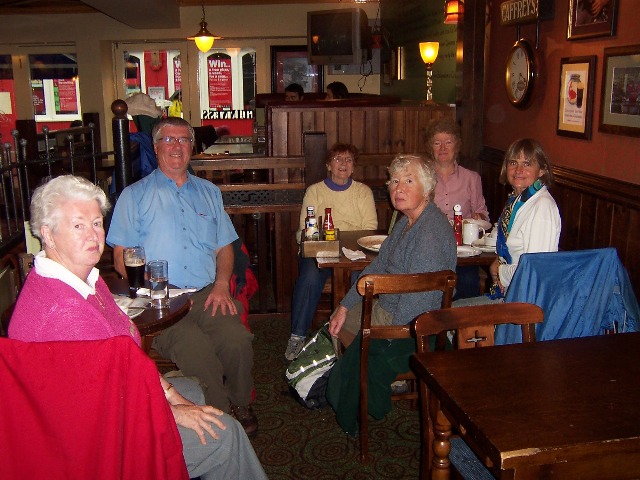 We were delighted to have with us on the walk Maureen
Mulryan seen here on the left. Maureen joined us all the
way from Longford in Ireland. In her time in London she
she contributed to the club by doing two years on the
committee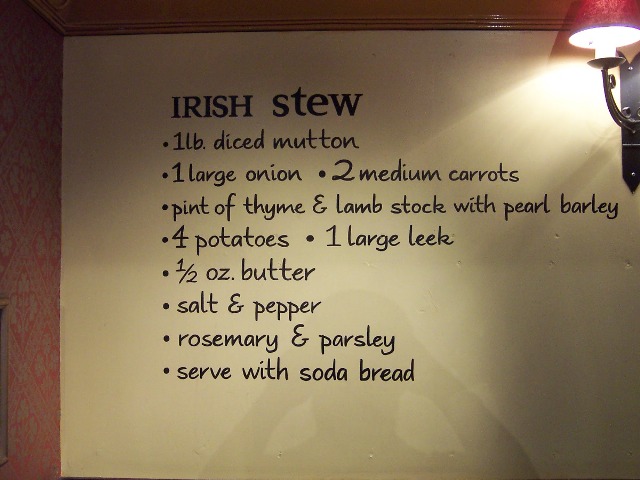 O'Neill's pubs are thought by some to be phoney Irish establishments but this one
at least displayed the recipe for Irish stew.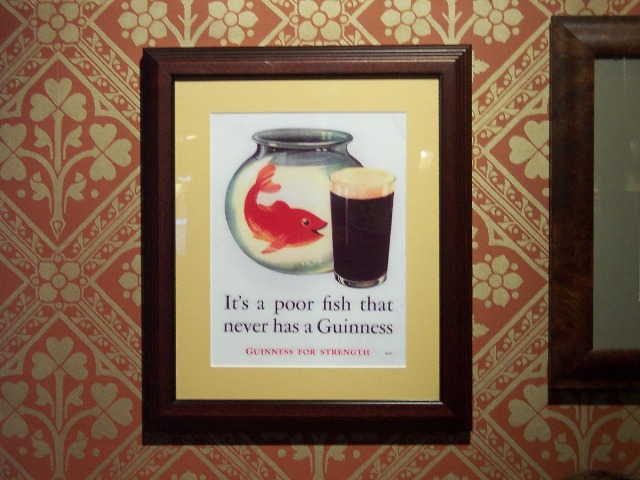 And also a traditional Guinness advertisement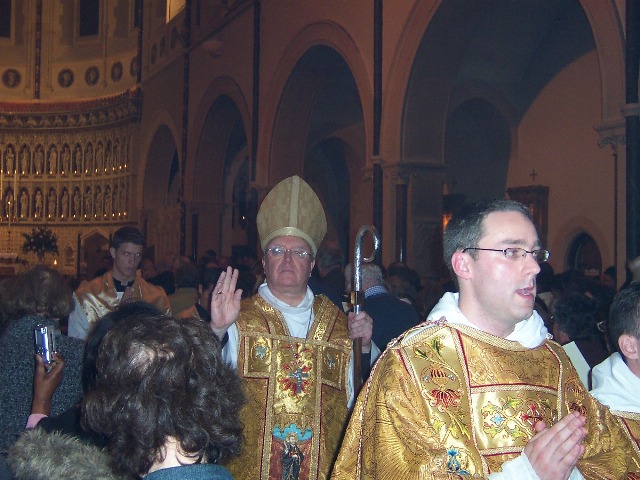 Before the arrival of the relics there was a procession of dignatories including the Auxiliary Bishop of Birmingham seen here blessing us.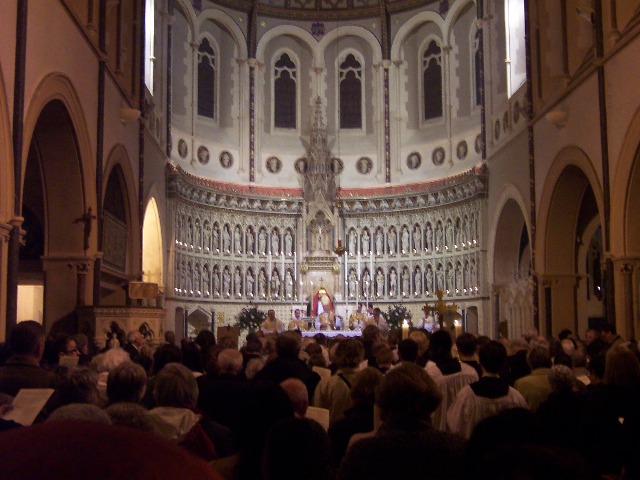 The sanctuary had a tea light in every alcove, all of which had to be lit and placed
in position by hand.
My photograph of the relic arriving was in a collection which I loaned to a journalist
named Clive Baulch who did an article about the club in a glossy Catholic
magazine. The collection was never returned despite reminders.