On 30 October 2011 John Burbage was a t the head of a group of ramblers doing a
linear walk from Milford to Haslemere. From the seven who boarded the train from
Waterloo we grew to 11 by the time the walk started.
John announced at the start that the morning would be longer than anticipated as
we would be walking on to the Devil's Punchbowl for lunch so to fortify ourselves for thelonger walk we began with a bit of road walking through Milford where the local Co-opstore provided some nibbles to eat along the way
Then it was out into the countryside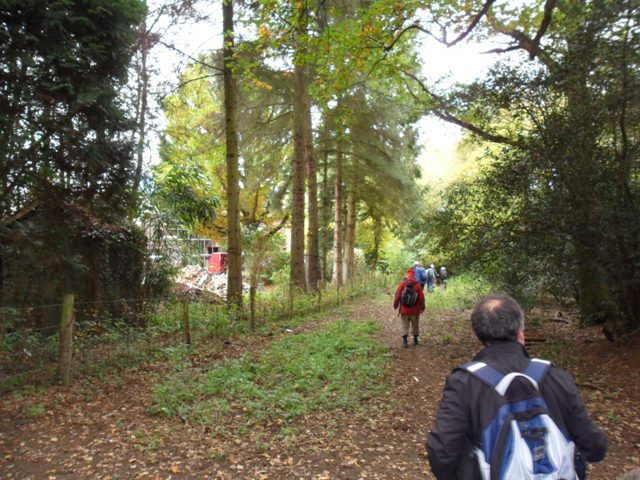 It was not too "stilish" a walk but we did cross a few and this one came very early
in the countryside part of the walk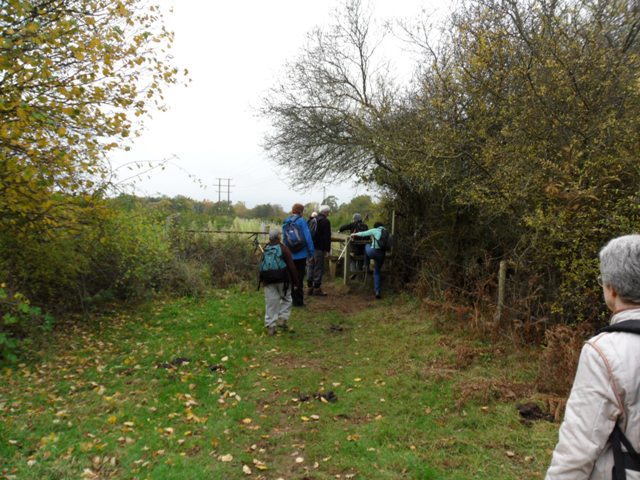 The leader was very considerate and made sure none of us fell too far behind. Here he is waiting for the second part of the convoy to catch up.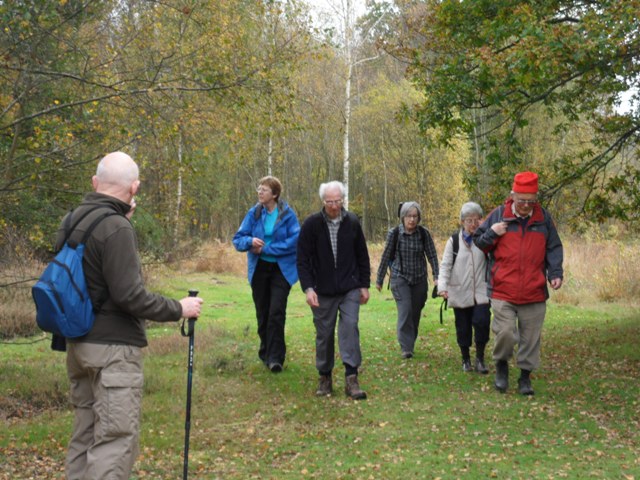 And then on through the Surrey woodland and heathland, which had a slightly
haunting air about it in the autumn mist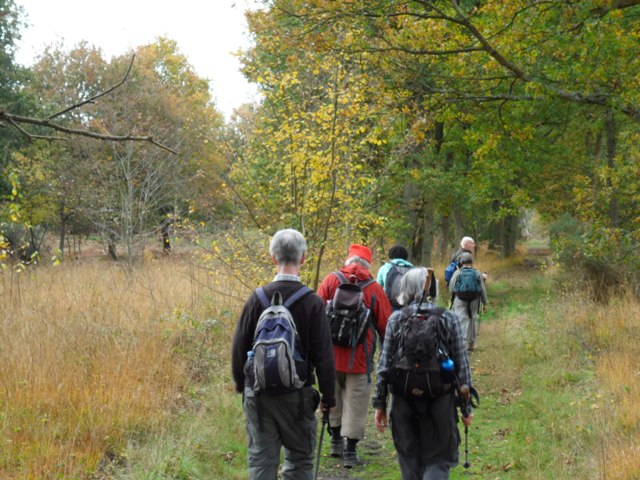 Then we paused for the Peace Prayer of St Francis. Photographs at this time
are rare and I did wait until the prayer was finished before clicking the camera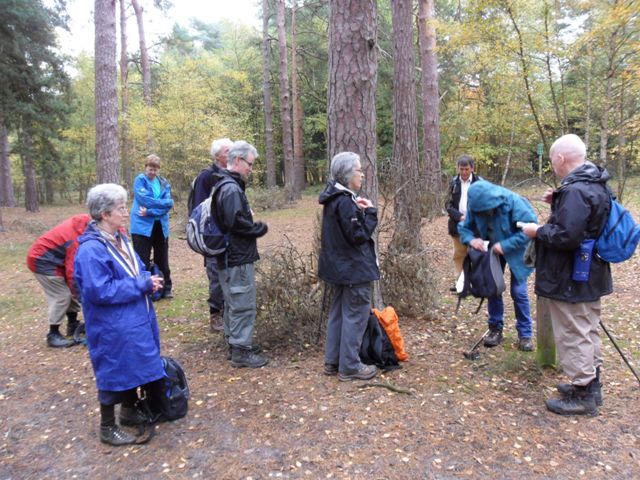 For the first few miles the warning of hills in the programme did not mature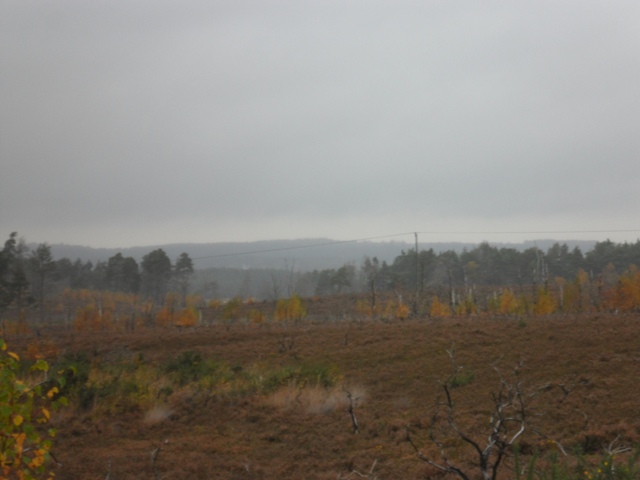 But in due course they started and here we are approaching the first incline which
provided a taster for what lay ahead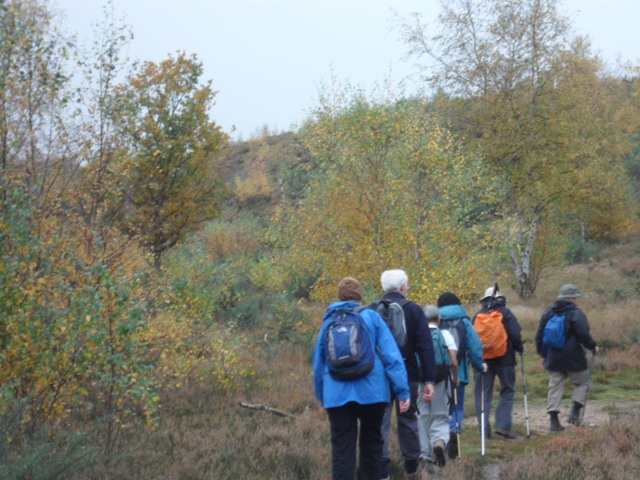 As we approached Thursley we paid a visit to the Parish Church of St Michael and
All Angels. Although Thursley's ecclesiastical history was first recorded in 1291
the first mention of a Church on this site was in a letter from King Edward III in 1357.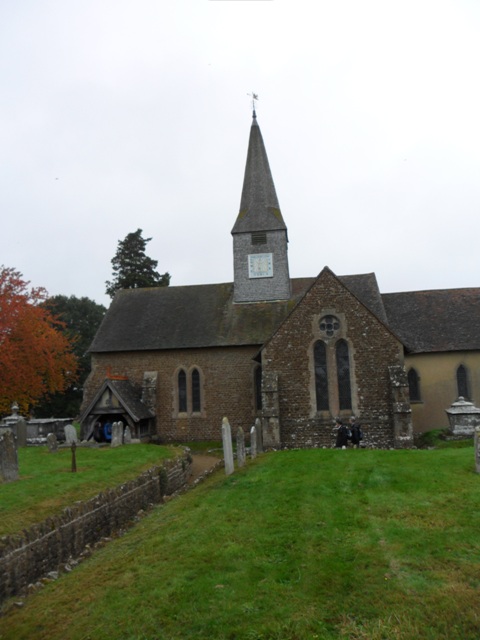 The inside of the Church showing a broad view of the altar.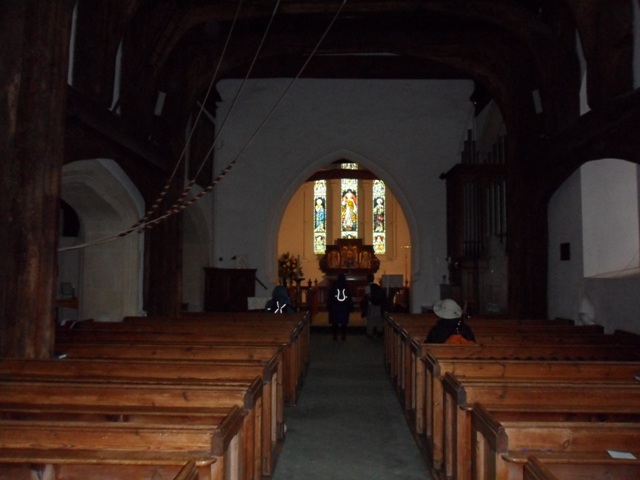 This closer view of the reredos shows the carved woodwork, thought to be part of
a sixteenth century Flemish chest shows a representation of the Nativity. Two
"wings" of this altar are in store and sadly not open to public view.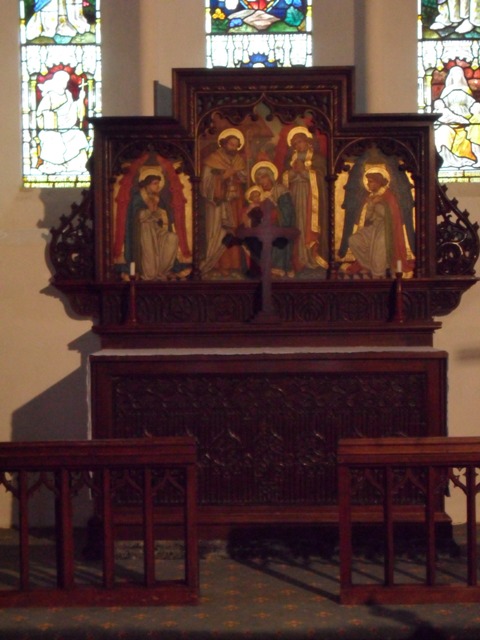 For lunch we divided our custom between the Punch bowl Cafe
and the Devil's Punchbowl Hotel
Considering it is a hotel in a fairly expensive area there was an excellent selection
of food and drink at not too expensive prices.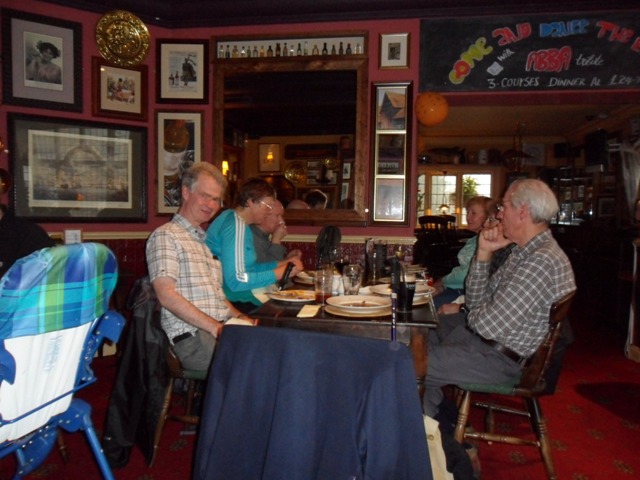 Then booted up a reunited as a group we prepared to set out for the afternoon walk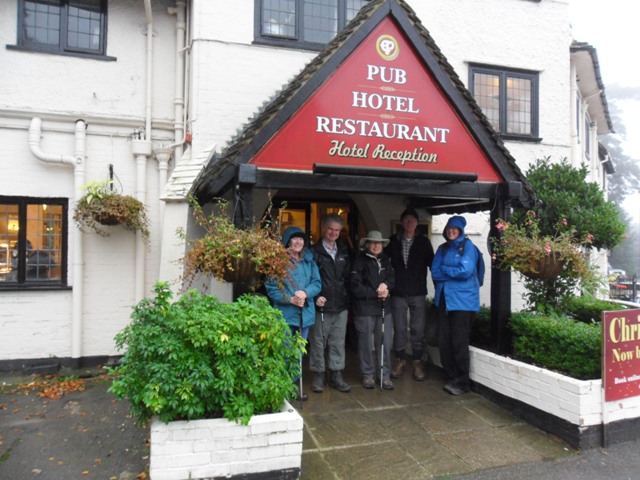 Conditions in the afternoon were dark and murky, typical of the first day of winter time, and did not lend themselves to photography.