On 29 September 2013 Joe O'Reilly led a 12 mile walk from Henley with the lunch stop at the Stag and Huntsman in Hambleden. Two of us missed the start of the walk due to transport problems getting to Paddington. I was familiar with the route having done the walkout with Joe so we made our own way to the pub. The photographs below ares which I took on the walkout, followed by some I took on the afternoon part of the walk itself.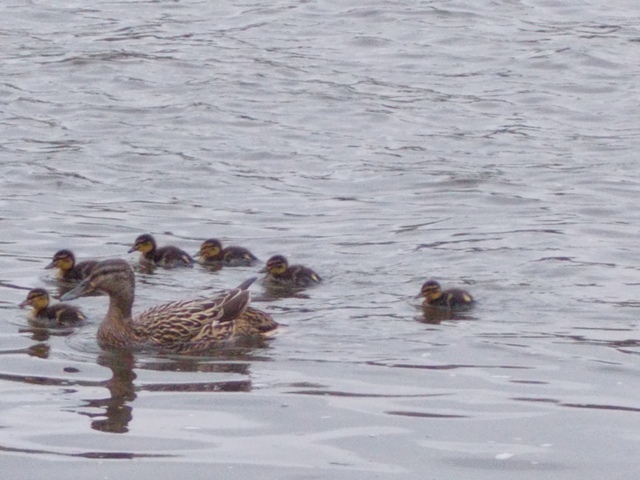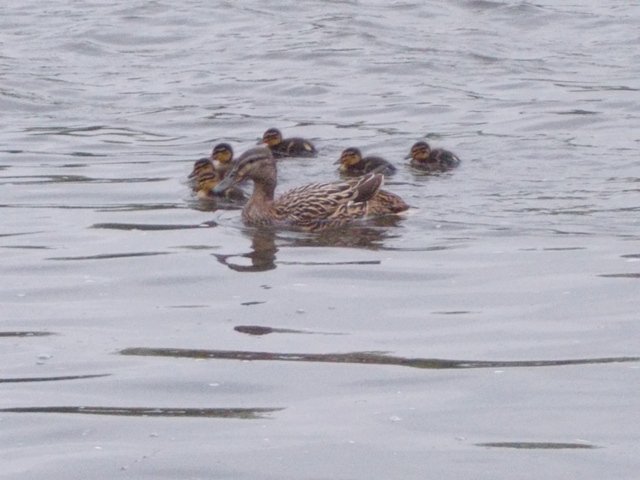 We set out along the Thames pathway from Henley we we saw plenty of feathered friends..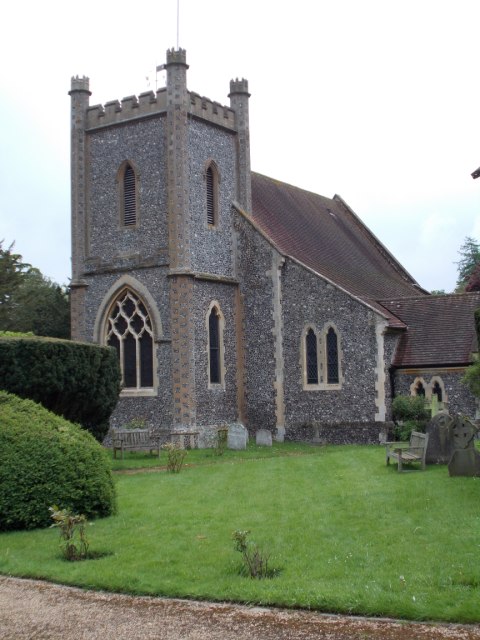 We soon passed the beautiful Church of St Nicholas in Remenham.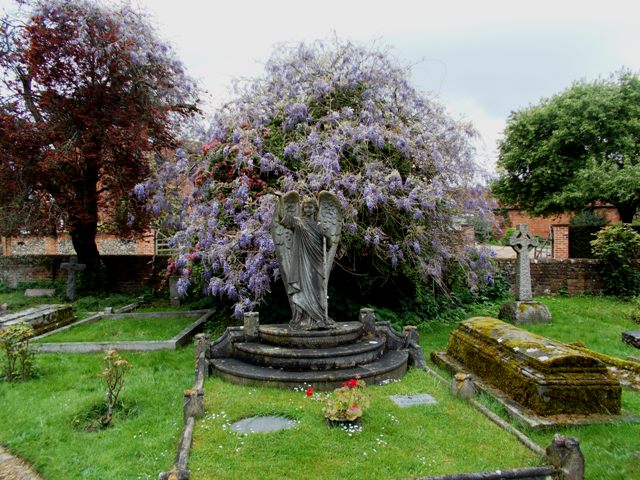 In the grounds of the Church is this effigy of an angel in front of a tree which was in splendid bloom when we did the walkout in May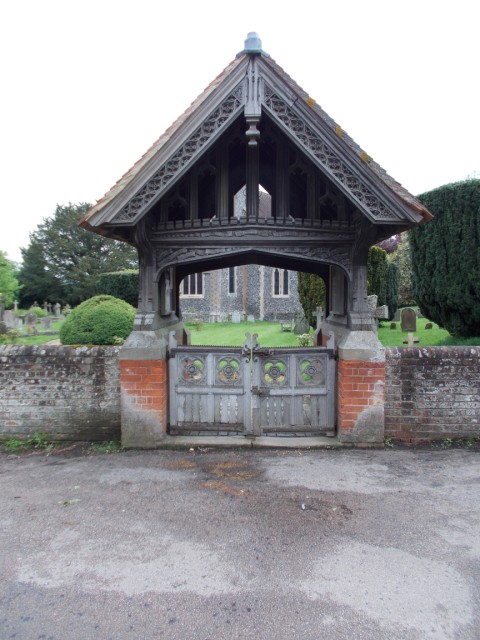 We left the Church via this striking Lych Gate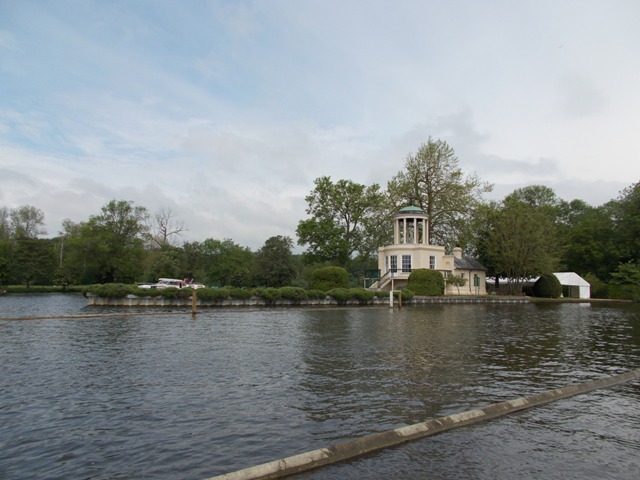 On leaving Remenham we pass this neoclassical folly, Fawley Temple on Temple Island. This is the starting point for Henley Regatta races and Temple Iskand is maintained by Henley Regatta on 999 year lease.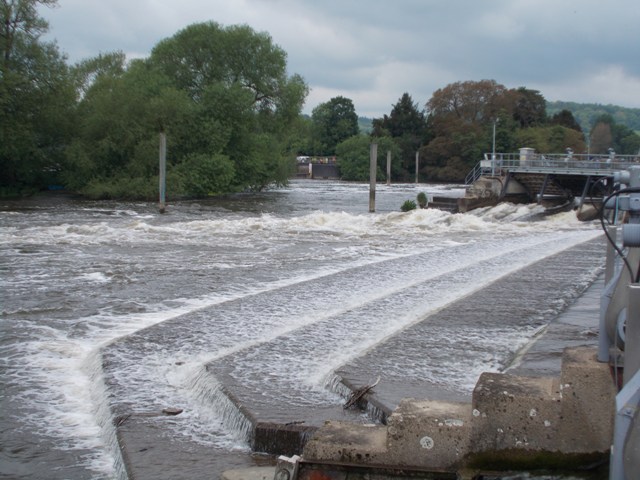 Soon we reach Hambleden Weir where we cross the river and then leave the river behind us for the remainder of the walk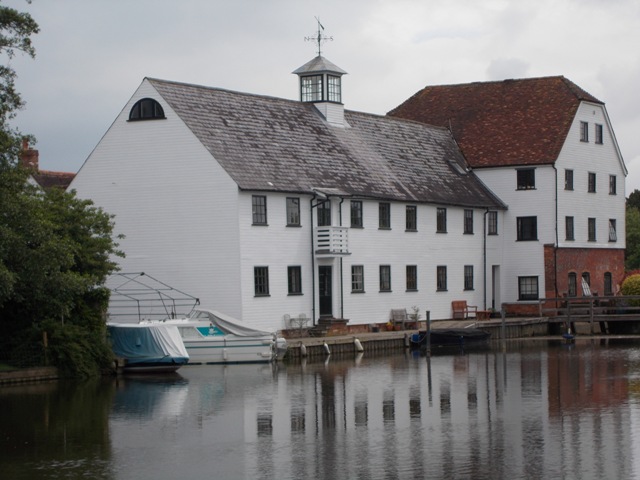 On the other side of the weir is the former mill which tells me operated as a mill up to 1955.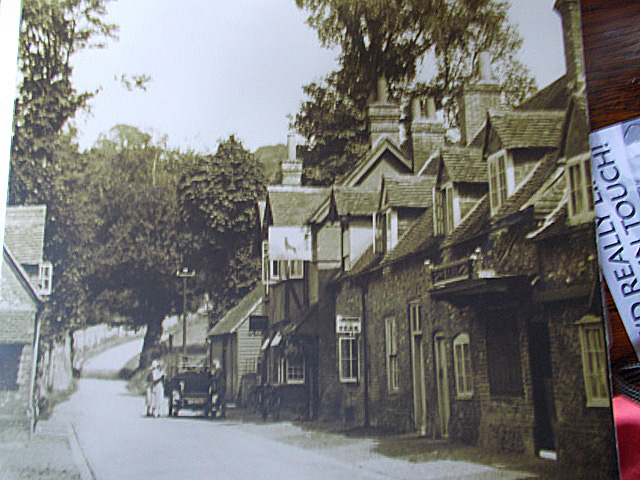 The Stag and Huntsman in Hambleden where we had luch is a fine old building but difficult to photograph nowadays due to the prevalence of car parkink in front of it. But I got this old photograph taken at a time when cars were a novelty and is reproduced on the pub manu.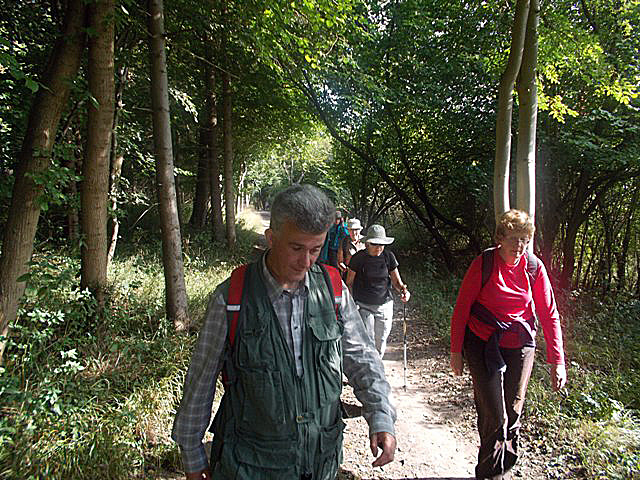 After lunch Joe put us through our paces with a steep and prolonged woodland footpath commencing immediatel after we left the pub.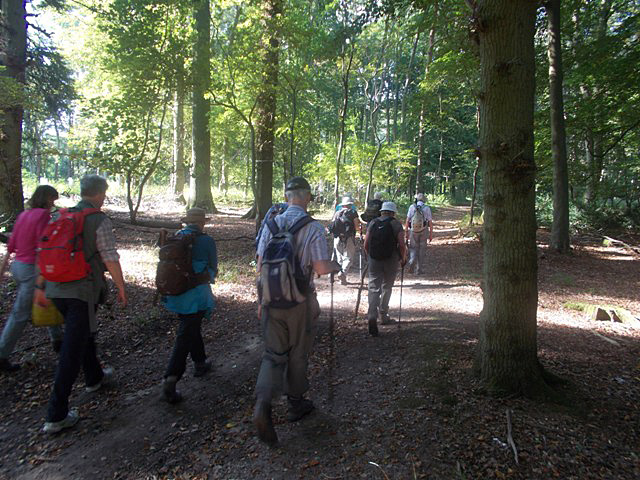 Near the top a short pause for breath and then onwards again.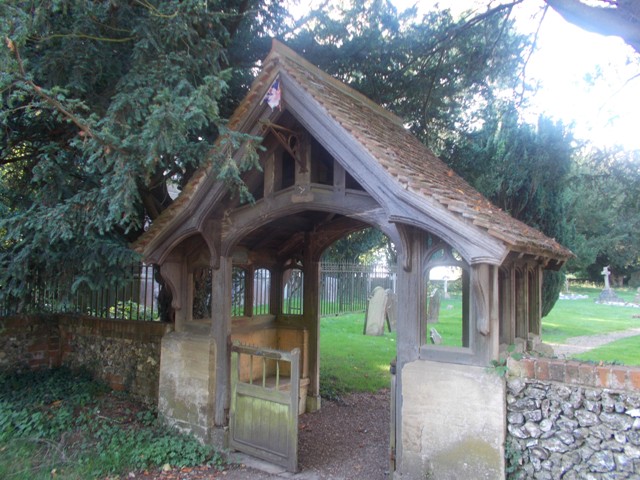 Reaching the village of Fawley which was given to the Norman, Henry de Sackville, as a reward for guarding his master's estates during the invasion of England. We entere the Church there via the lych gate.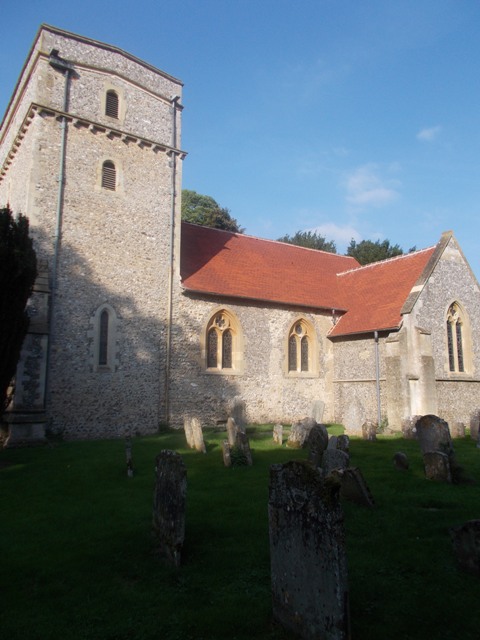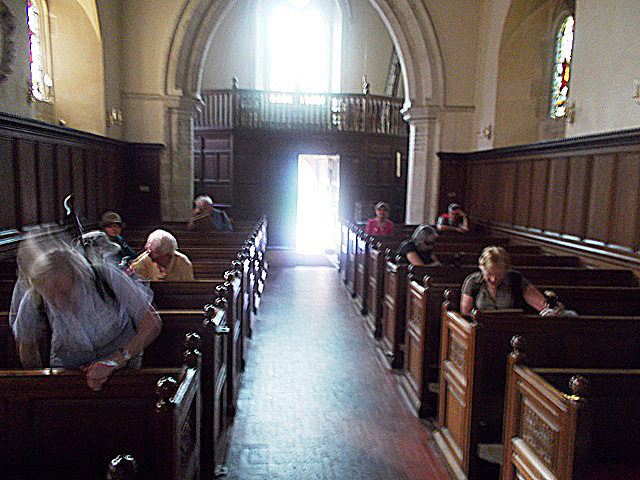 Inside the ramblers took the opportunity for a few moments of silent prayer.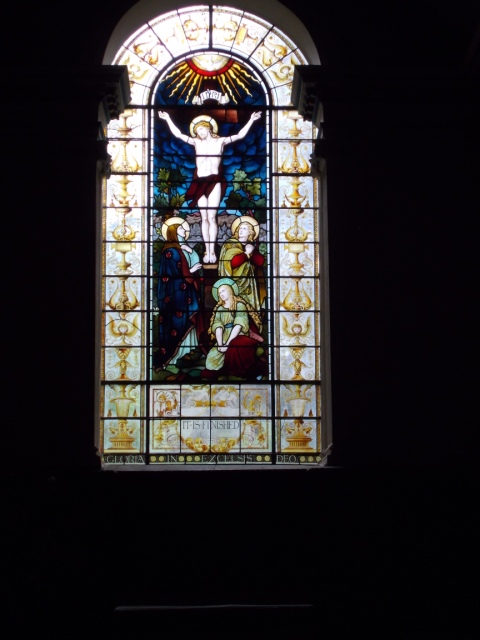 And viewed some of the artistic displays in the Church.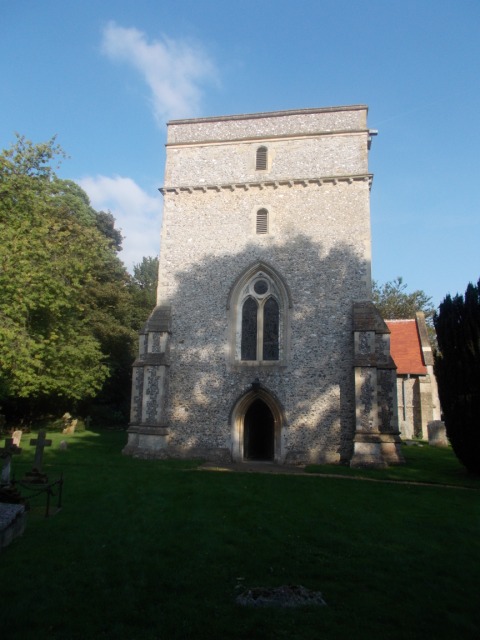 I got this frontal shot of the Church itself.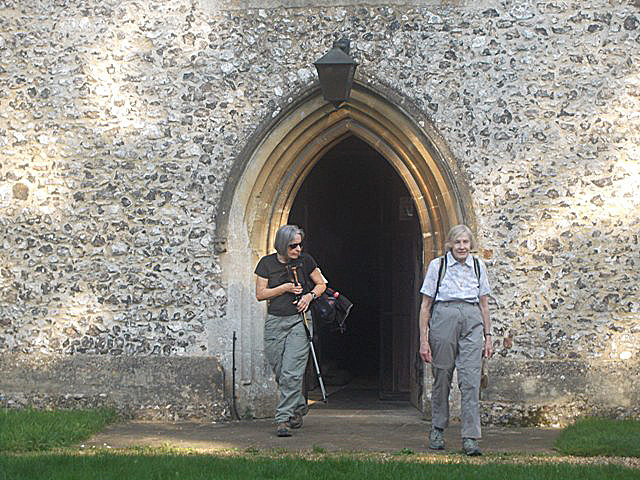 And in due course the ramblers trickled out.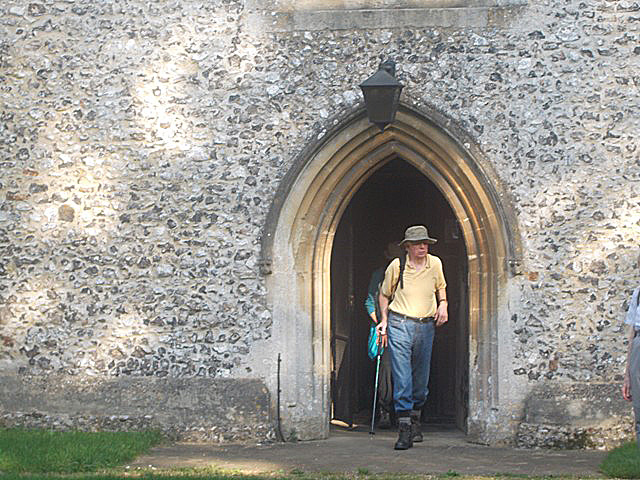 The leader, in High Noon pose!! ready to walk again.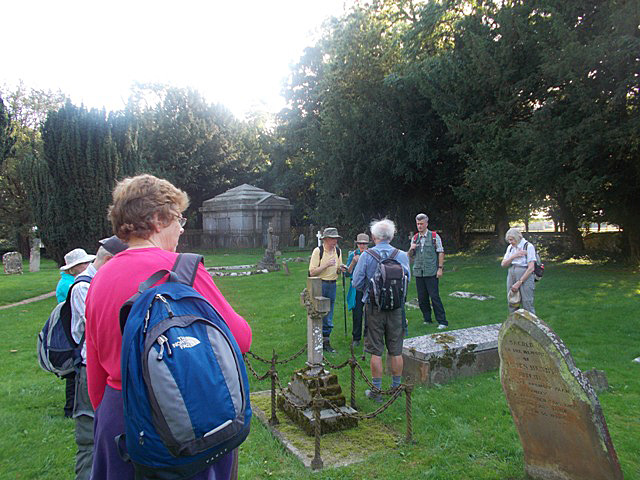 But first - The Peace Prayer of St Francis (not all of following the ancient tradition of male doffing headgear for prayer!!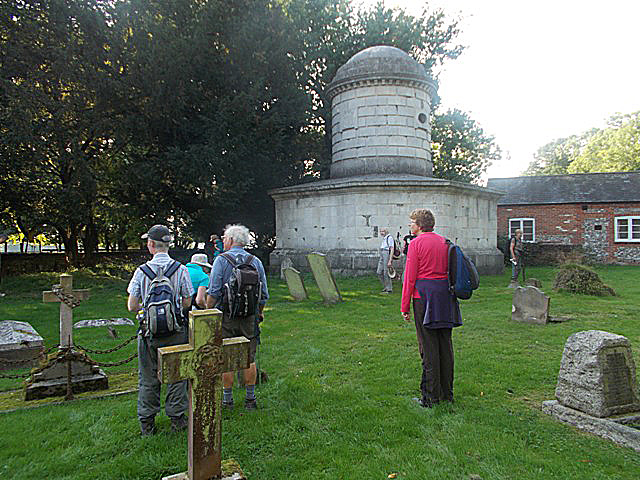 And a look at the circular neoclassical mausoleum, built by John Freeman for his family around 1750.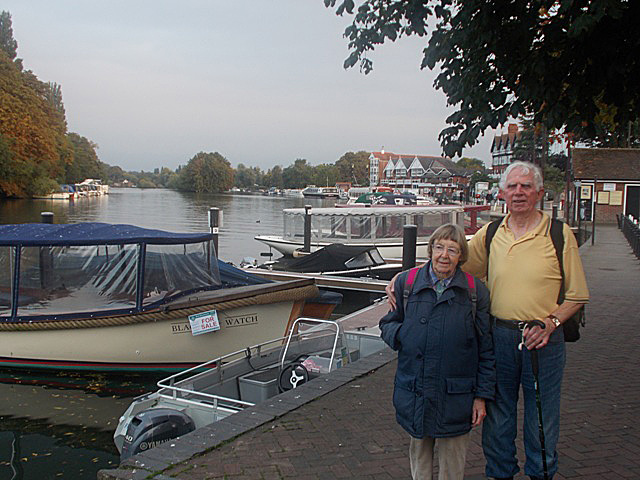 At 4 20 pm we arrived back in Henley, a beasutiful Oxfordshire Thamesside town, with 300 listed buildings and is said to be the oldest settlement in Oxfordshire. A Roman grain store and the skeletons of what were thought to be 97 unwanted children were excavated at Mill End in 1911.