On Sunday 9 March 2014 Henrietta Van Zaelan led a group of walkers on a walk around favourite parts of North London. Sheila kindly supplied the 62photographs below, most with helpful captions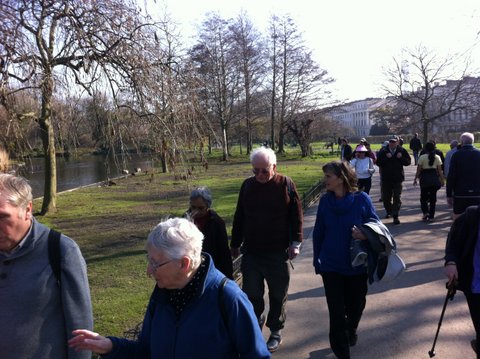 Regents Park and London Parks - walk begins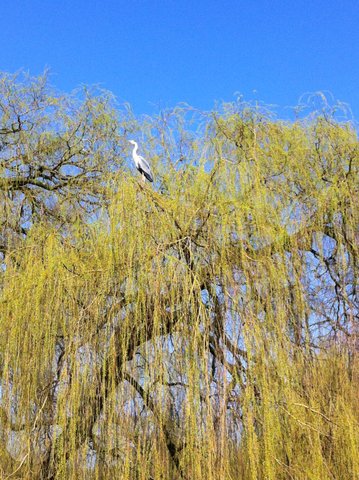 A heron enjoys the March scenery from it high level vantage point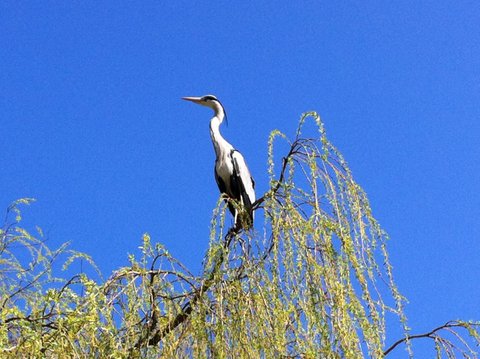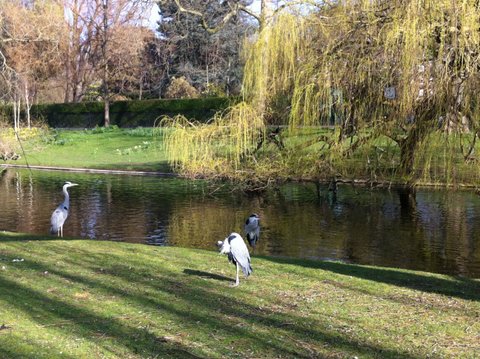 Other Herons prefer lower lying views!!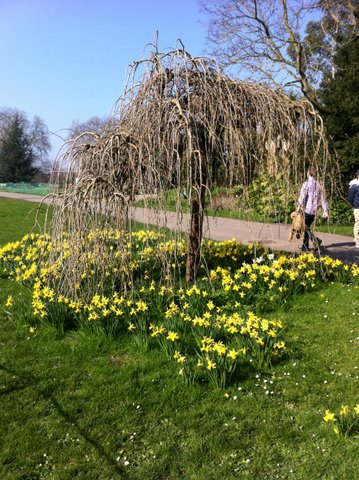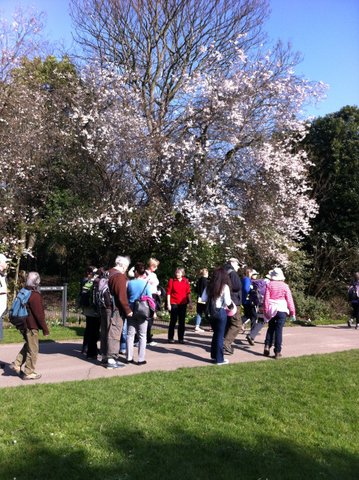 The group gathers under the March blossoms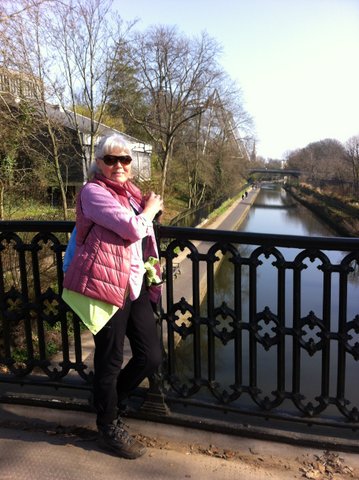 Our photographer, dressed for all weathers, takes a pell on the other side of the lens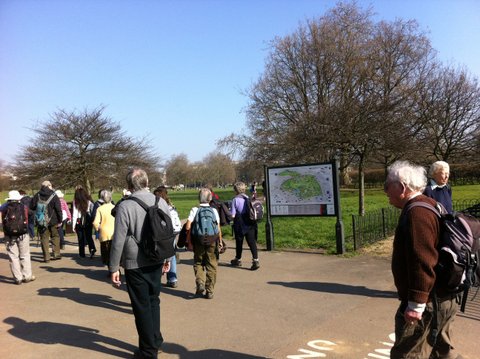 Just a road to cross and more parkland summons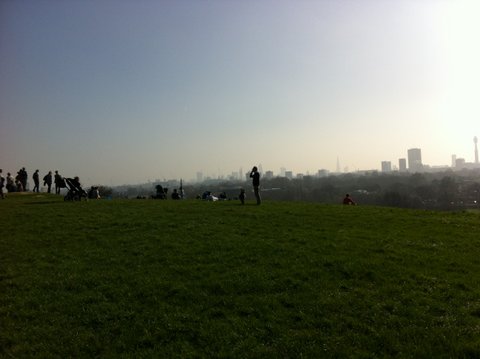 A foggy view of London from Primrose Hill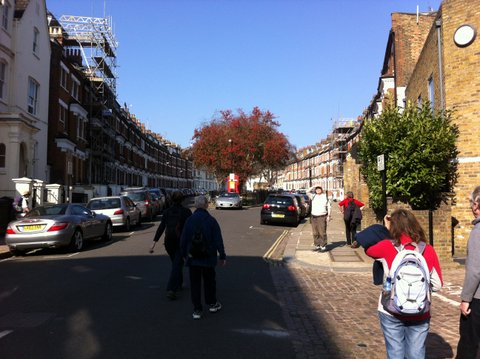 Our mindful leader ensures all take the correct turning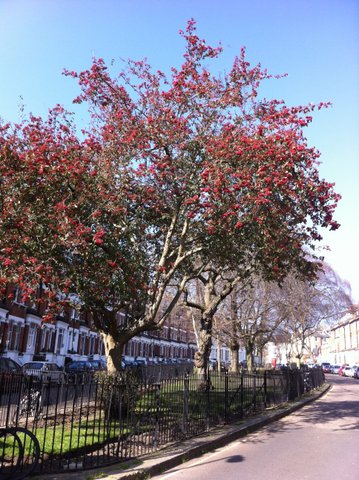 A beautiful Spring morning scene on London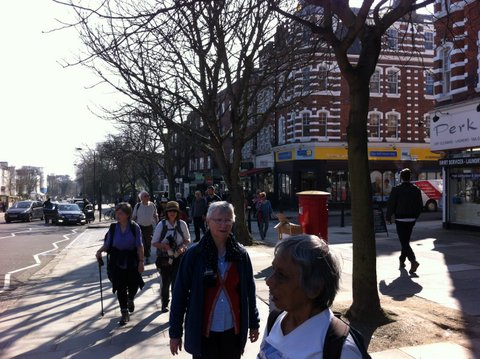 Belsize Park, Sunday and shops all open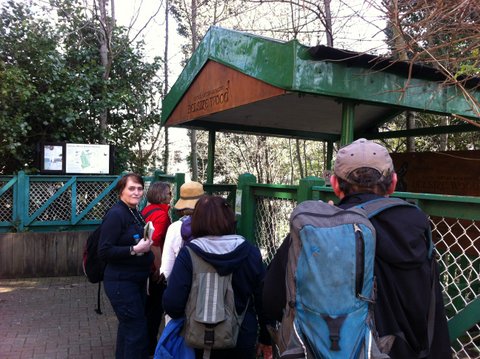 Entrance to community project gardens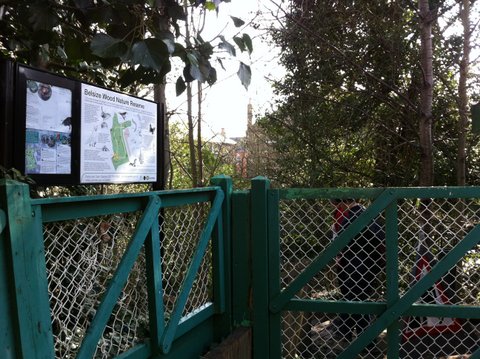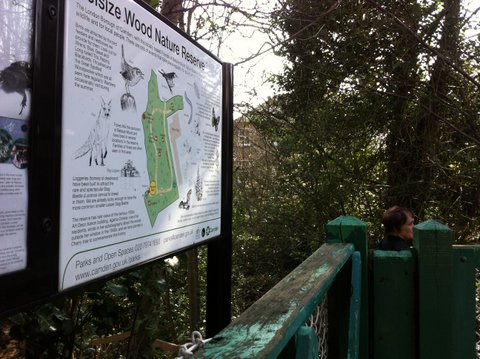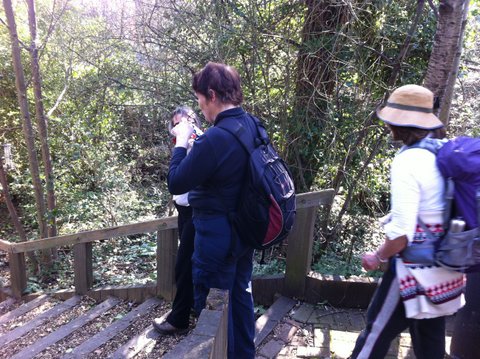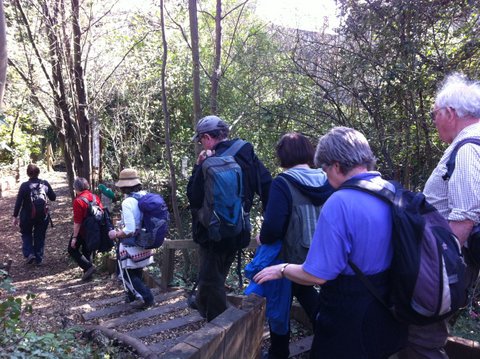 Well maintained steps to short cut to Hampstead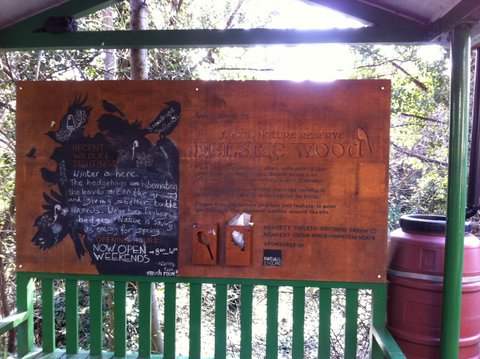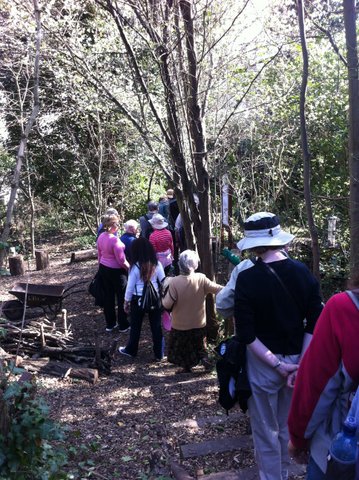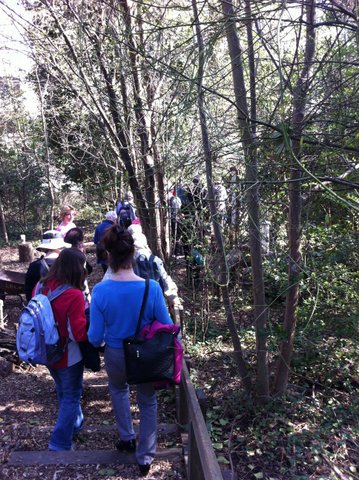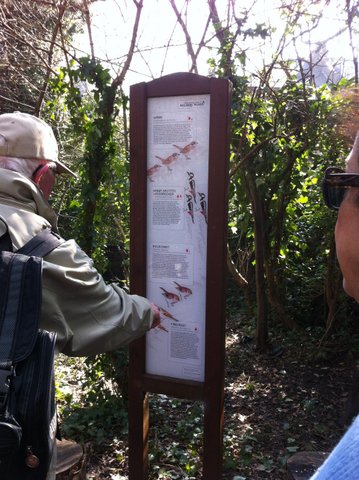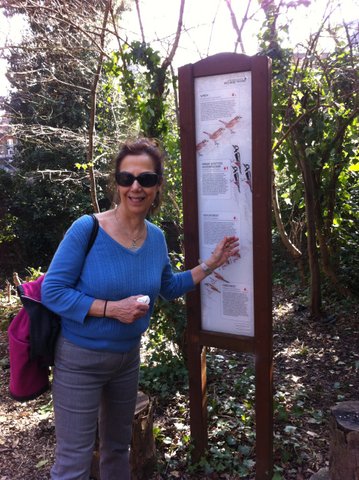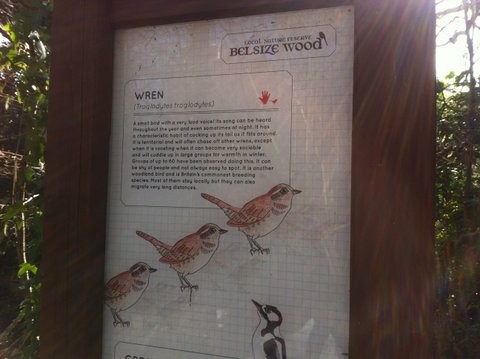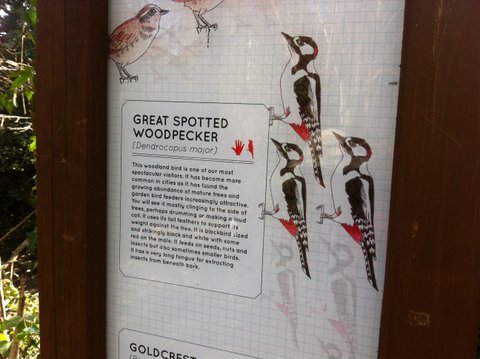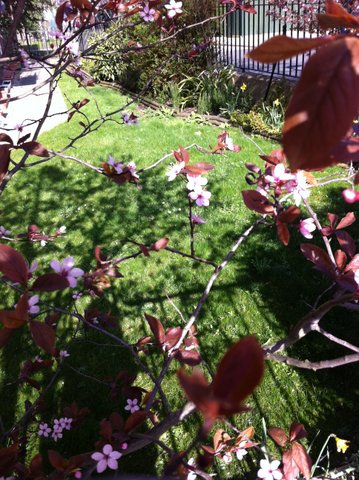 Blossom and lawn of daisies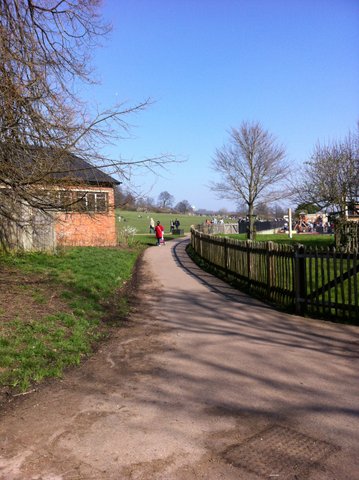 Gospel Oak and Parliament Hill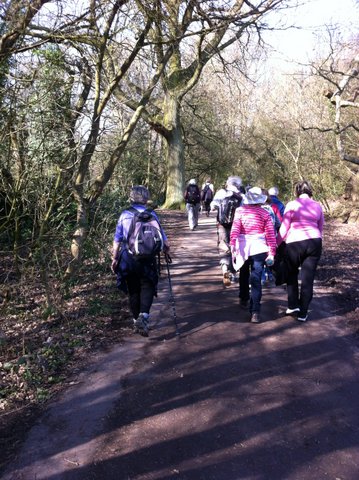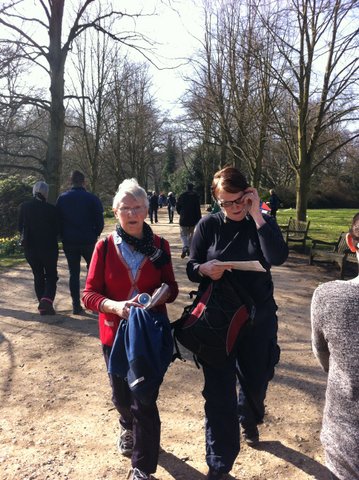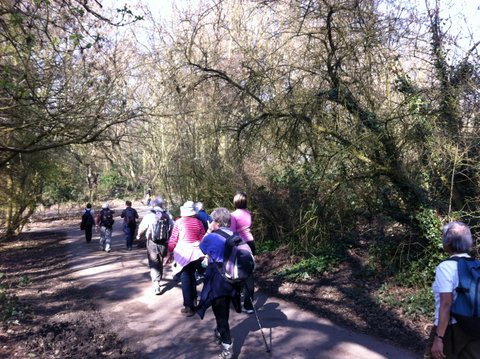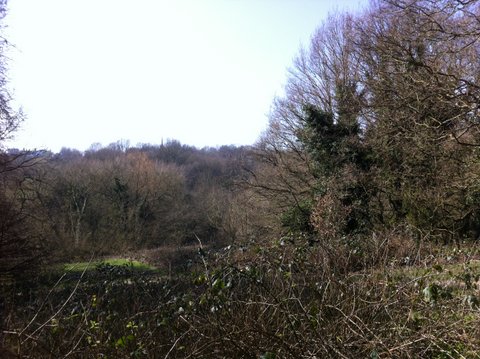 Still Winter!!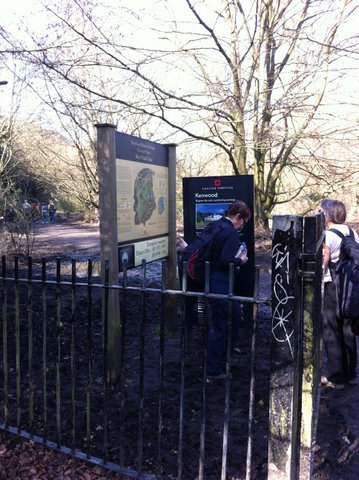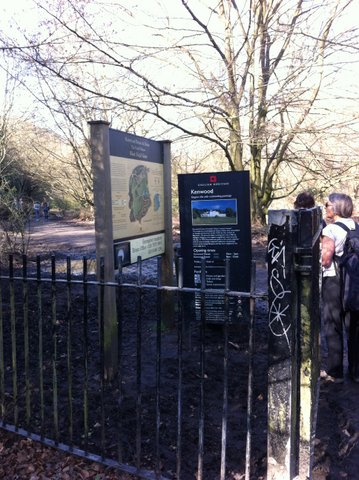 Kenwood Estate entrance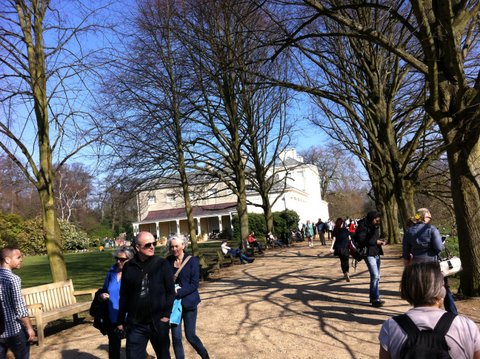 Kenwood House and Lunch Stop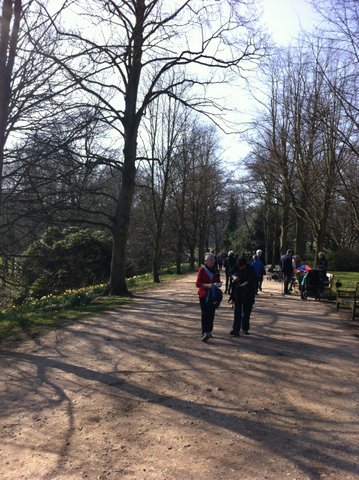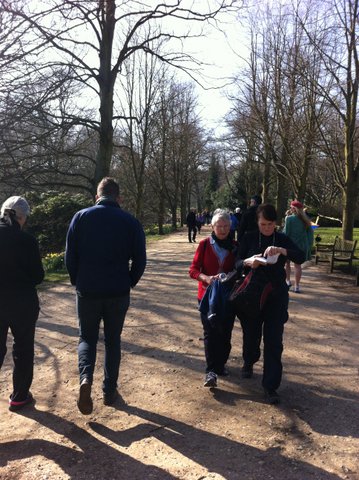 Our leader consults her guide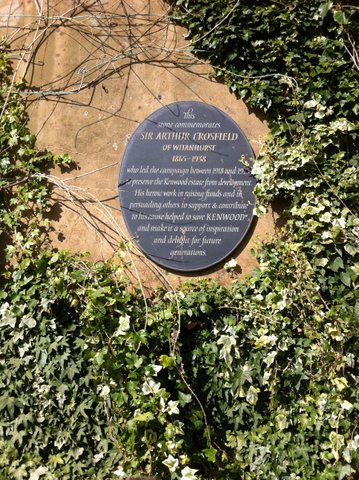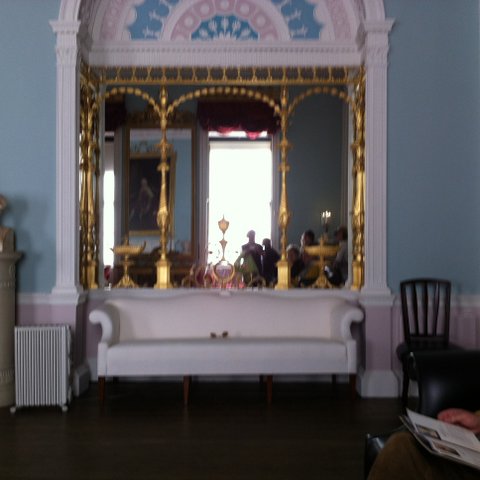 Inside library at Kenwood House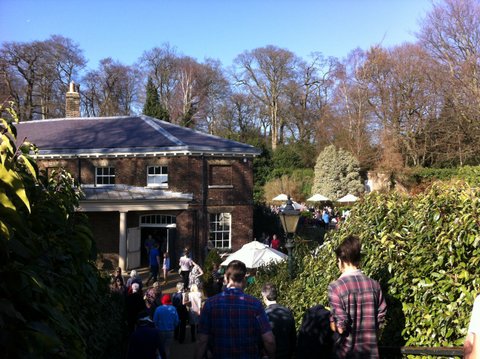 Very high standard cuisine