On 15 May 2011 Carol Anley led a group of active ramblers on a walk from Hitchin and I received a few photographs of the event.
This first one was taken in Hitchin market where the intention was simply to have a comfort stop at the start of the walk but some of the ramblers were so enthused by some of the wares on show that some shopping was actually done.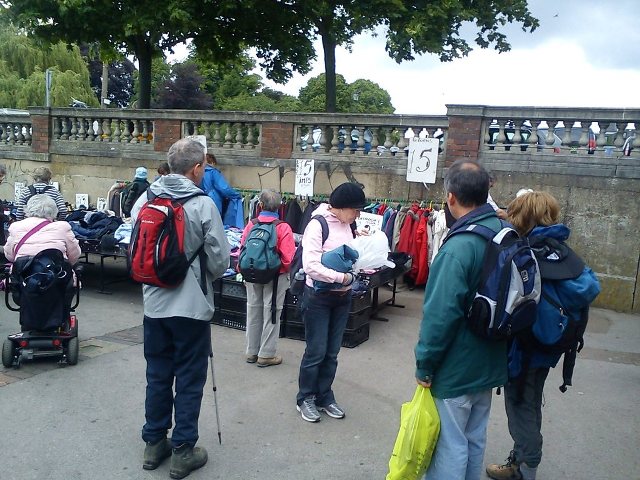 Note some new rain gear that was purchased at the market and turned in very useful later.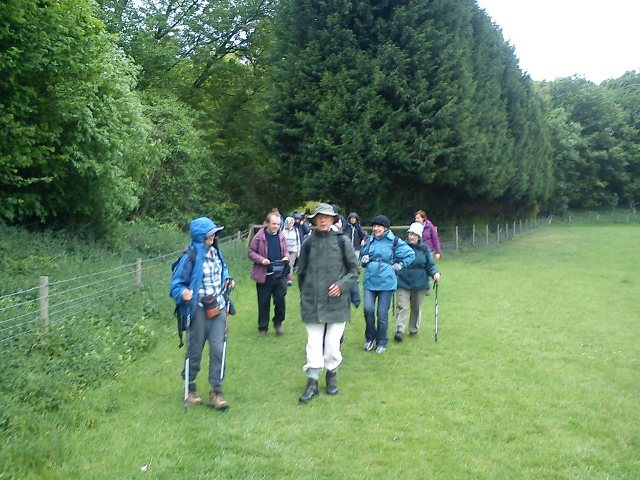 Some technical advice being offered by Robert here!!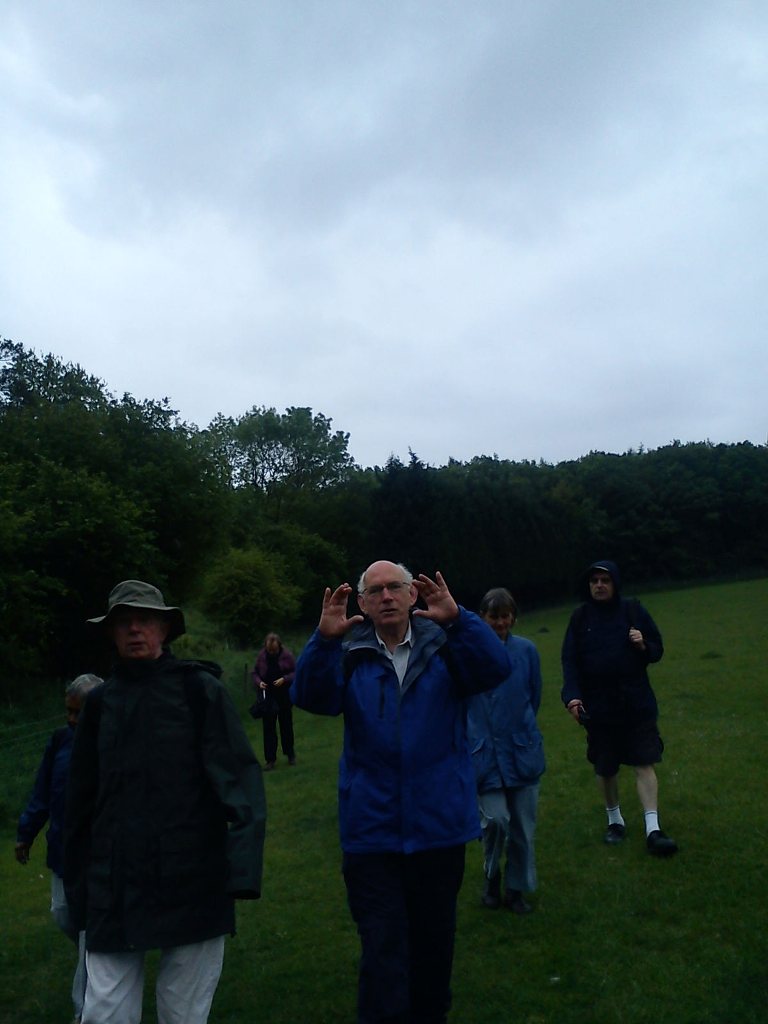 Lunch was at the popular Red Lion in Preston.