Continuing the theme of Foot and Mouth Disease Enforced City Walks Bridie Barry and Maureen Cahalane led a wonderful walk around Regents Park and Primrose Hill on 24 June 2001. Even those of us who have lived in London most of our lives found sites that we had not seen for a long time and gave us an appreciation of the beauty that surrounds us all the time.
Although the walk began from Baker Street in the centre of London it was not
long before we were surrounded by lovely natural greenery.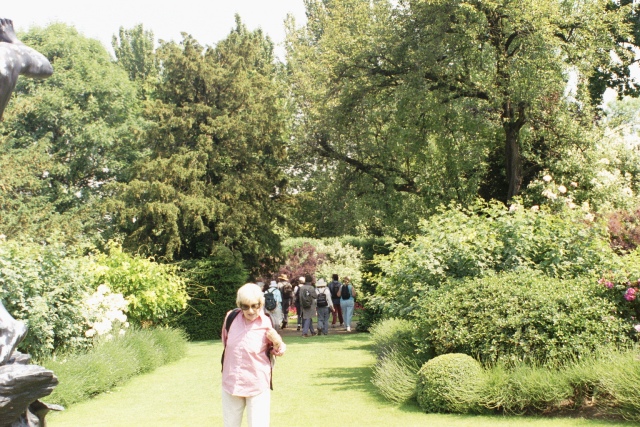 Along the way we passed the London Zoo but did not venture in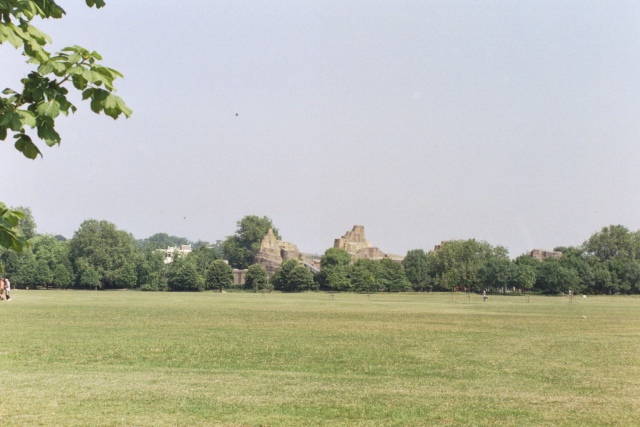 We walked through several areas that looked like well tended parks within a park.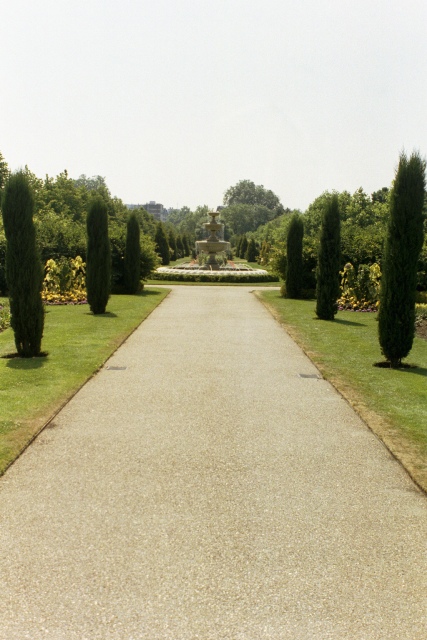 This flower bed took my fancy as it was in the shape of my daughter's first initial.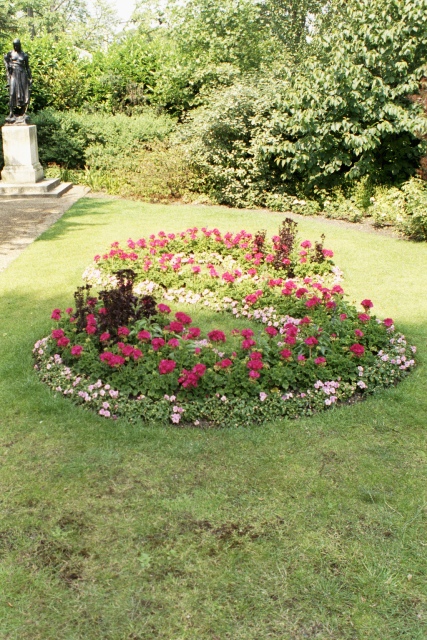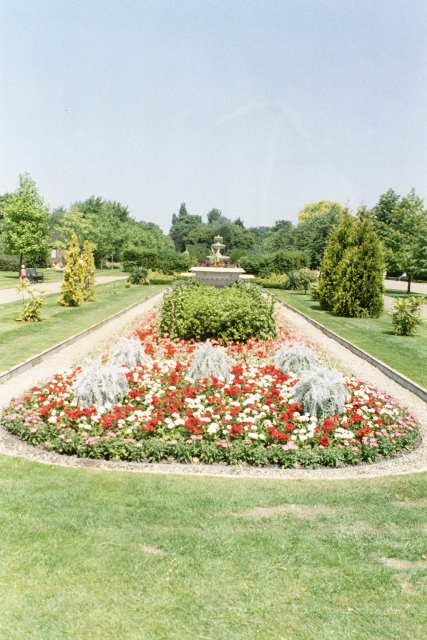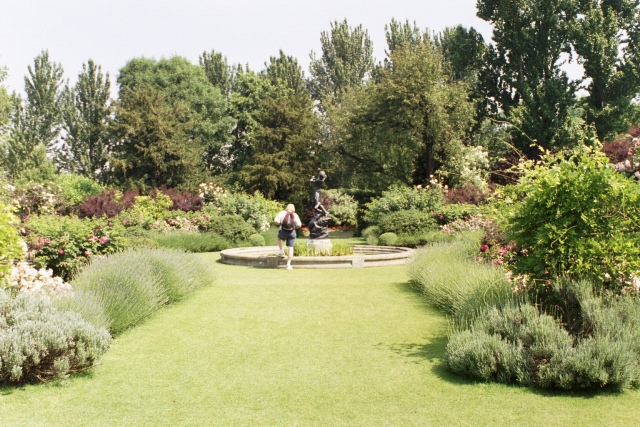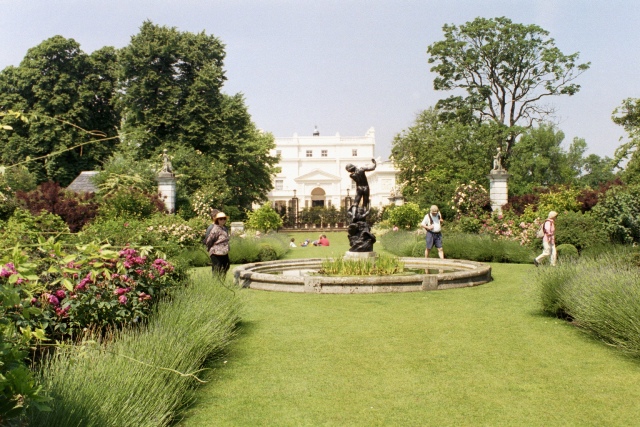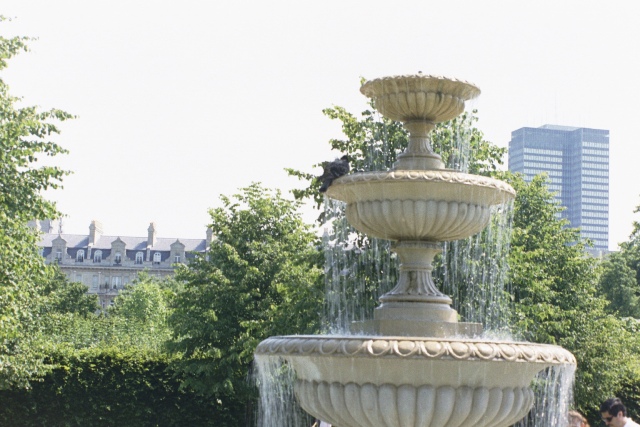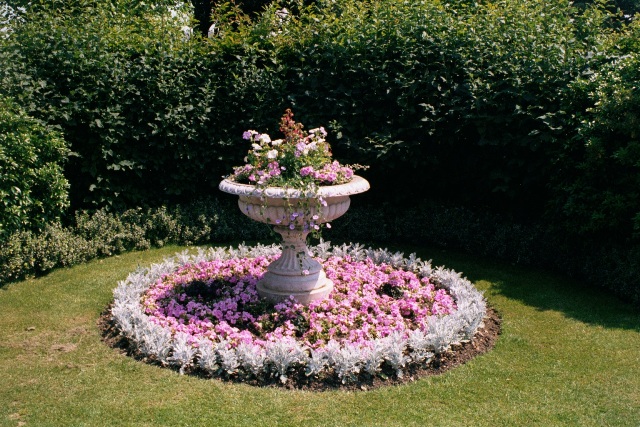 As we left Regents Park we were impressed by the decorative gates.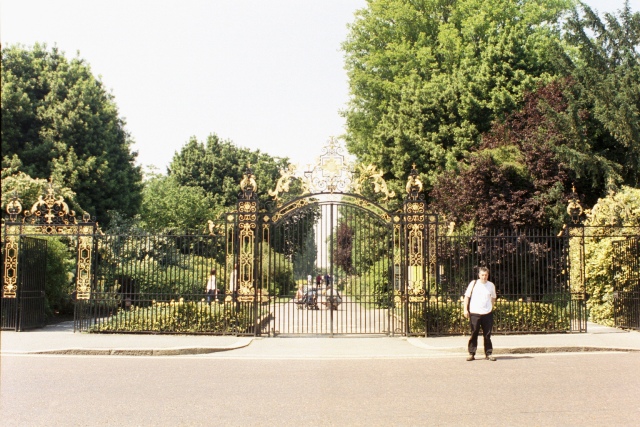 On the way up Primrose Hill we had good views of the City of London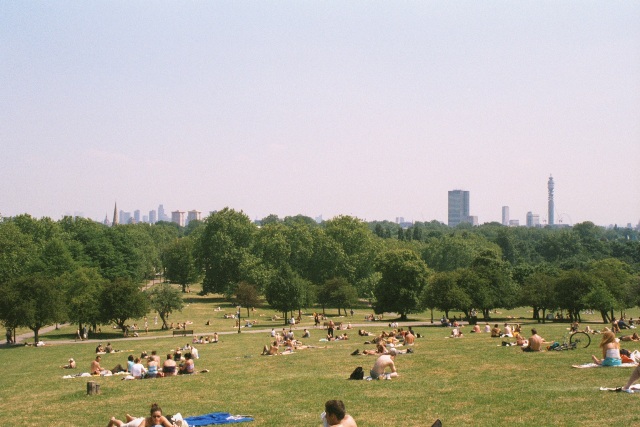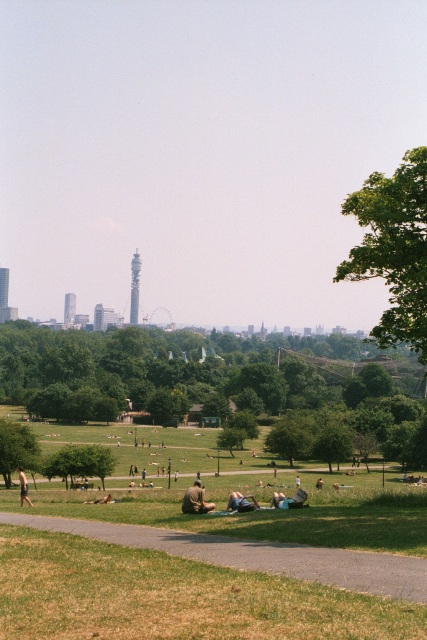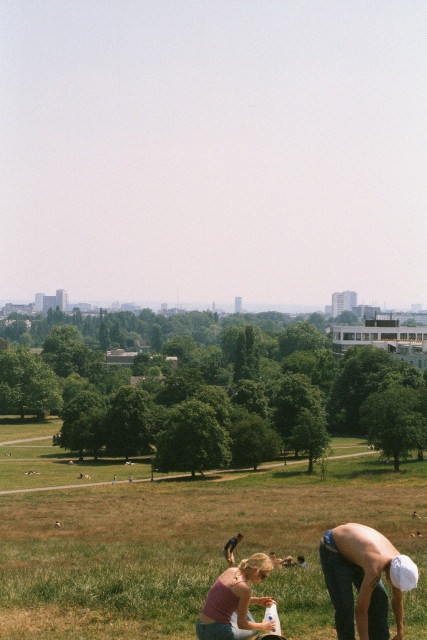 And some impressive monumental fountains.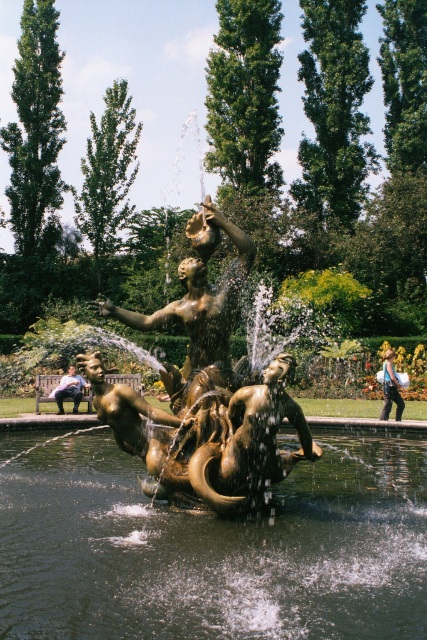 We had lunch in the Prince Albert on Princess Road which
boasted
a pleasant beer garden considering its inner city location.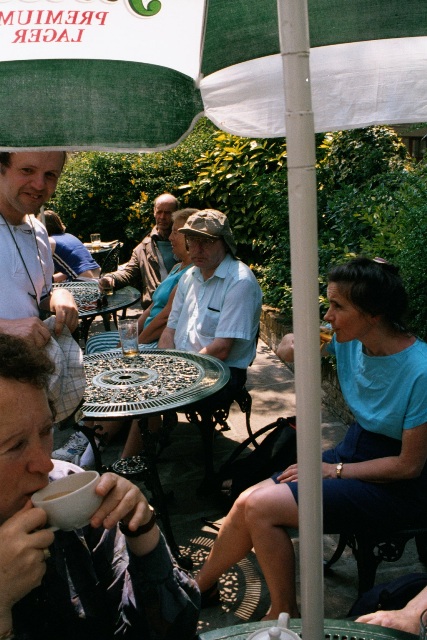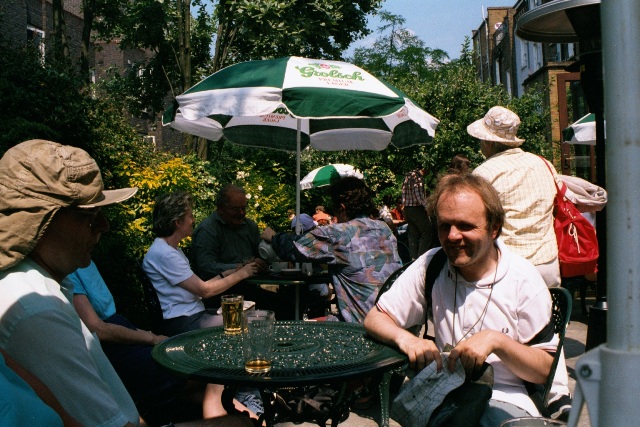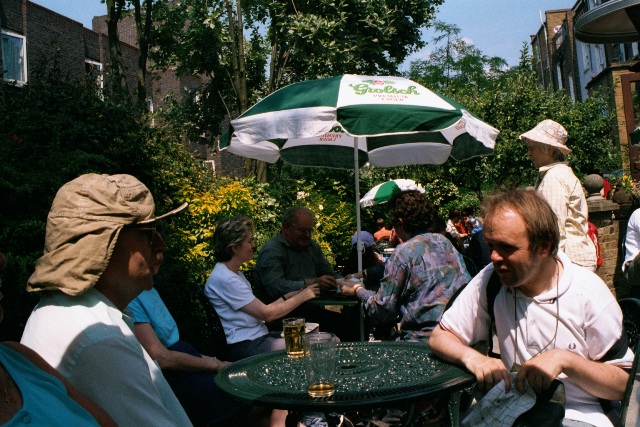 The afternoon took us through some parkland that had quite a rural feel about it.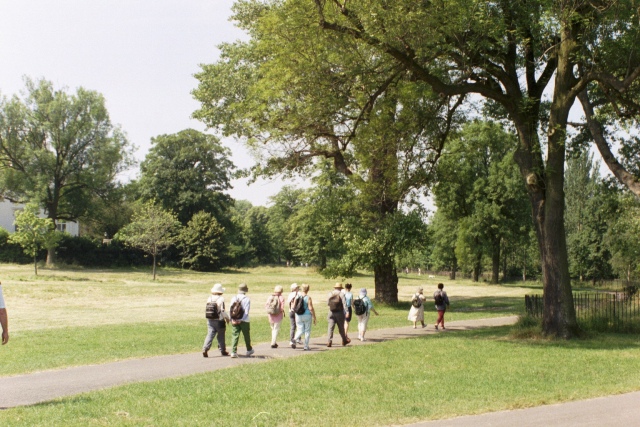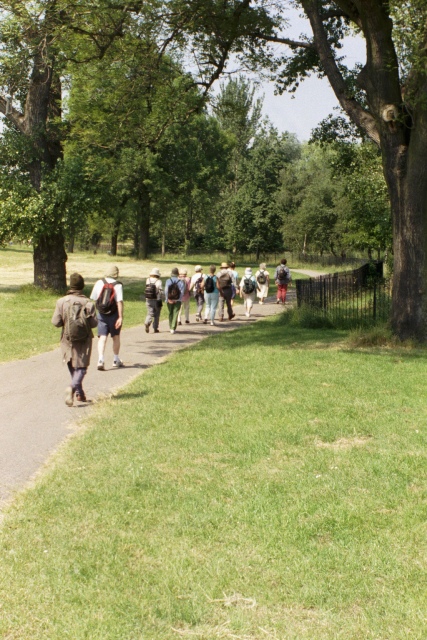 And towards the end a pleasant and some stunning floral gardens.