In 2000 we celebrated the club's 70th anniversary with a wonderful walking weekend in Aylseford Priory. Unfortunately I did not get round to putting up photographs of the happy weekend until 2011 and by that time all but three known photographs had been borrowed by a Catholic journalist who had not returned them. However in June 2013 I found a further 30 photographs and will now be adding several of them to this page. A number of shots were repeated two or more times and in those cases I only put up one copy.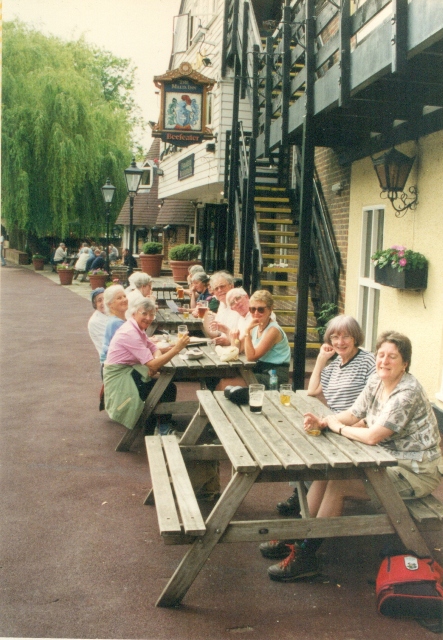 On Friday 16 June after checking in at the Friars in Aylesford I led a short walk
along the bank of the Medway to the Malta Inn where we enjoyed a hearty lunch
by the river.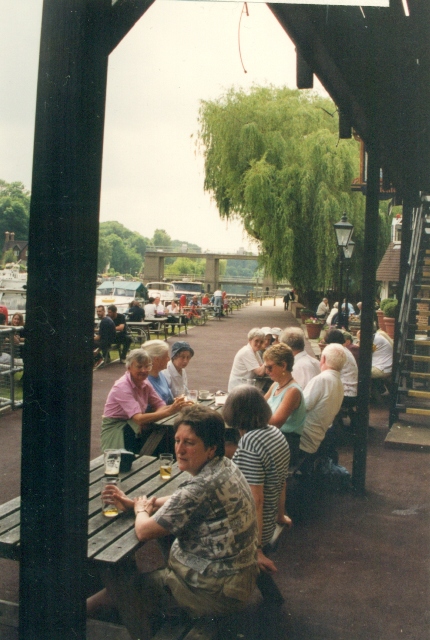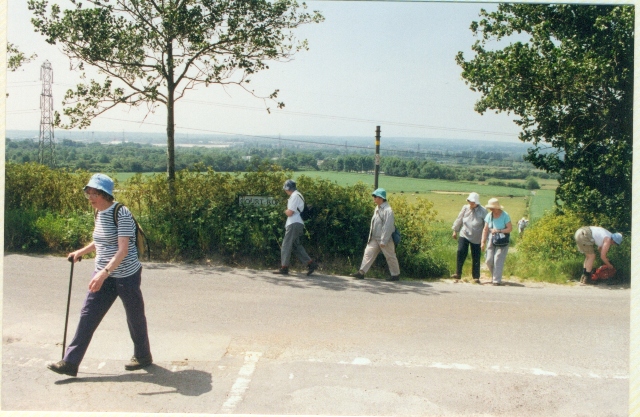 On Saturday 17 June we had a choice of a longish or not so long walk. I led the not so long one and the above photograph and the next two survive as memories of the afternoon.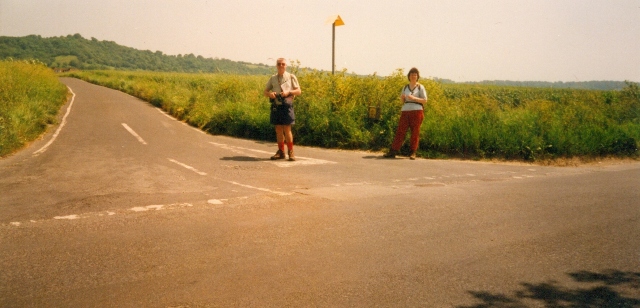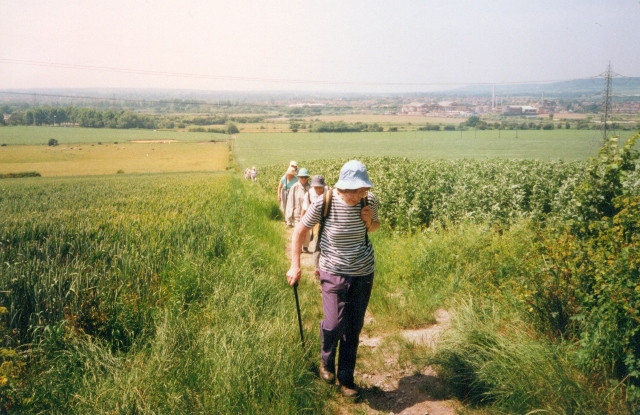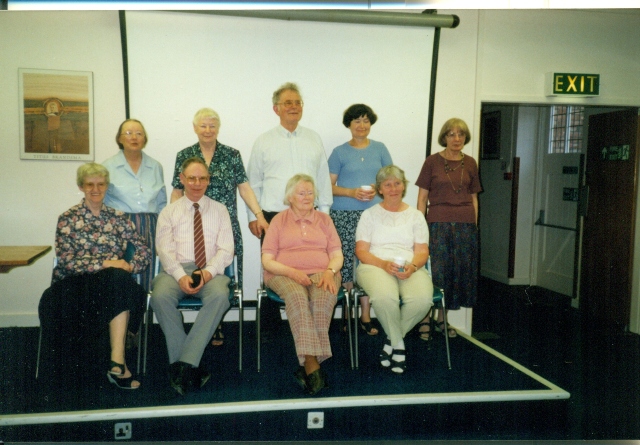 I can't remember how we decided who should be in this photograph but I think
it had to do with length of time in the club and on the committee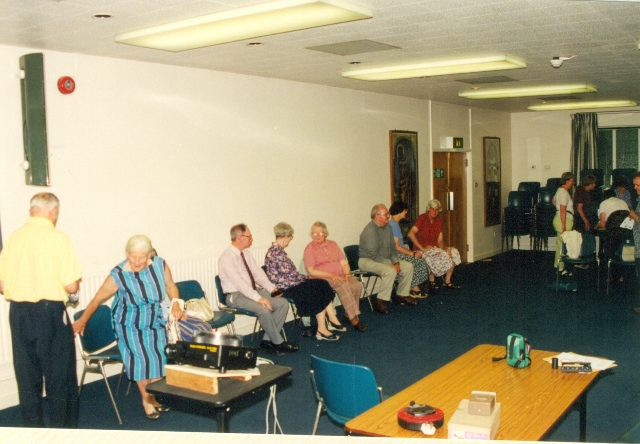 On the Saturday evening we gathered for a pleasant social evening in the conference room which was reserved for our use throughout the weekend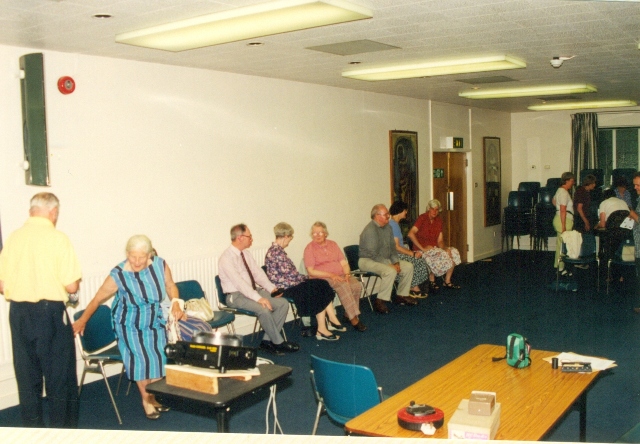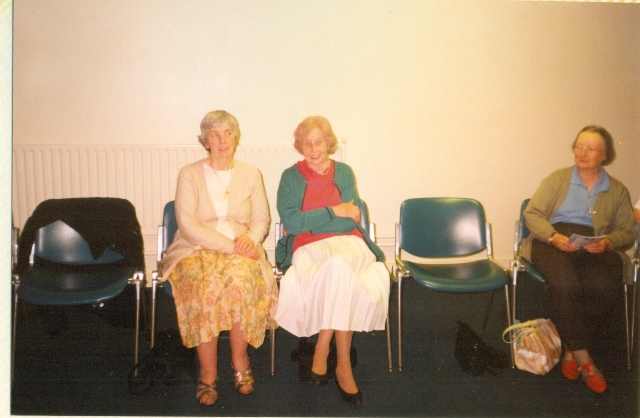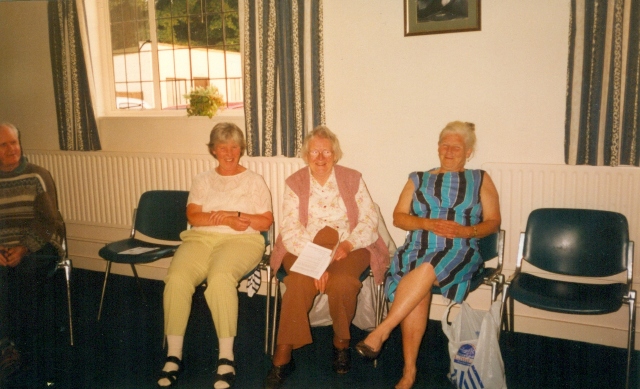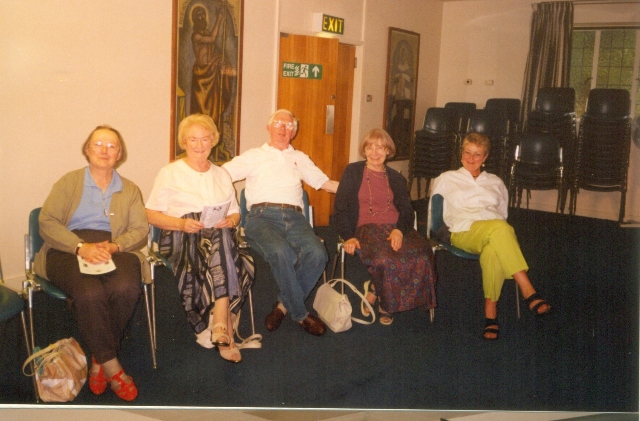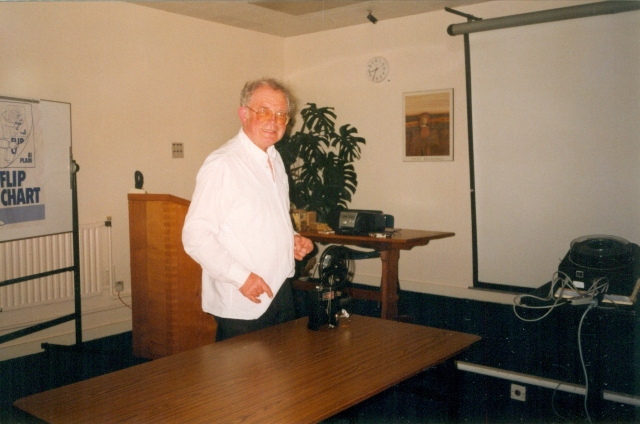 Maurice helps out on the technical side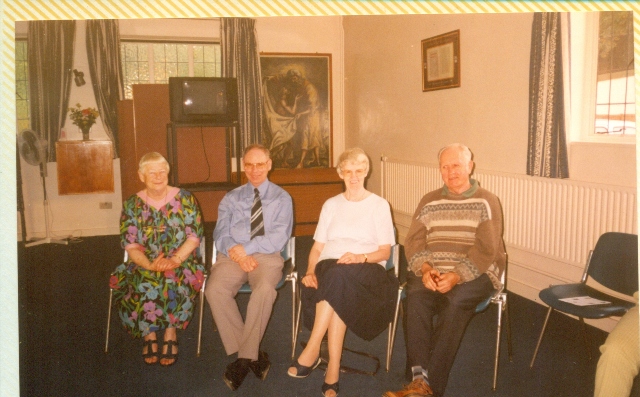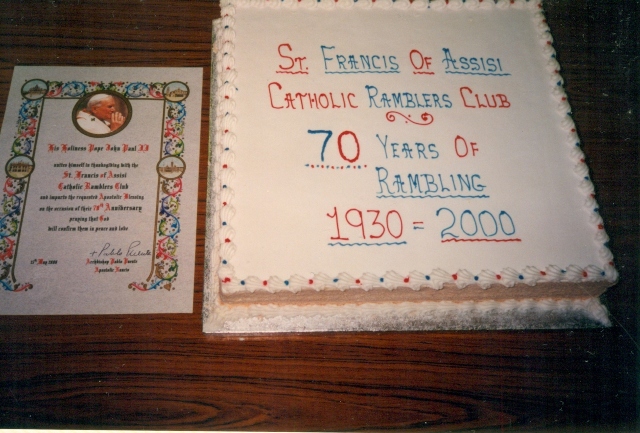 On display in the room we had the papal blessing which our president Fr David Barnes had helped procure, together with a splendid 70th Anniversary cake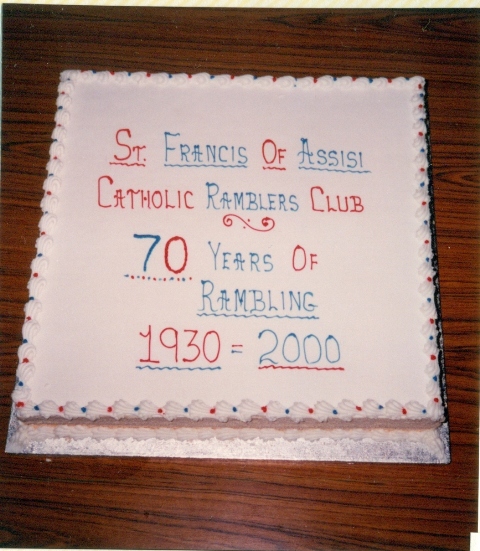 A closer view of the cake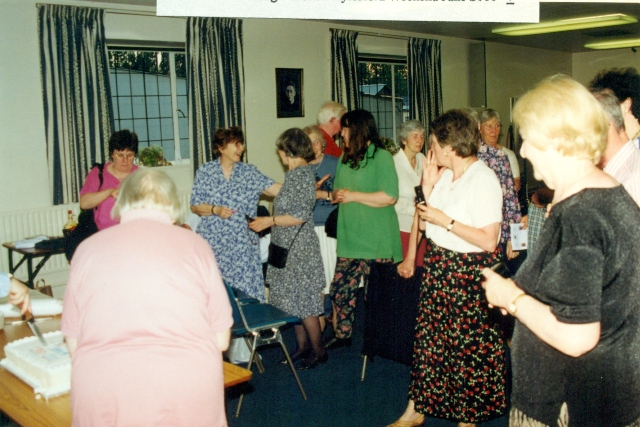 A number of people got their cameras ready for the cutting of the cake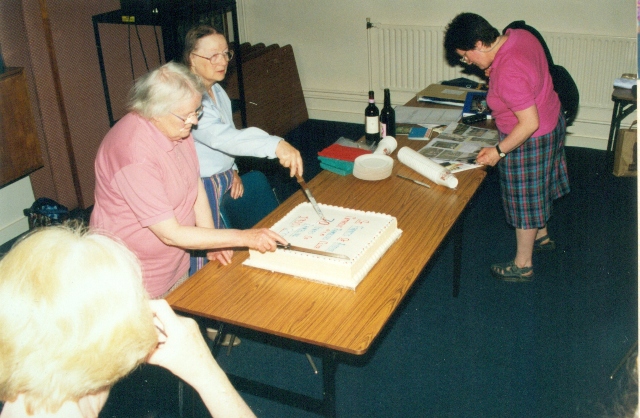 Meg and Mary Walsh, who had given great service to the club in the 1960s and 70s were asked to do the cutting.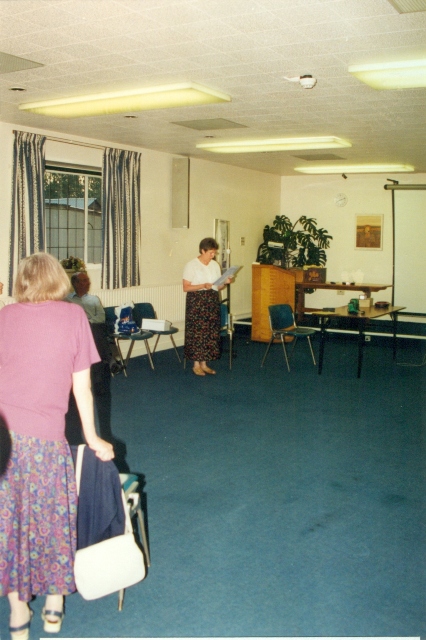 The vice president took the floor to mark the achievement of 70 glorious years and thanked everybody for attending and helping to make the weekend such a success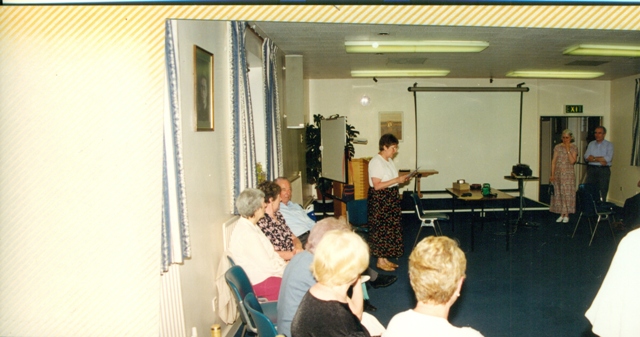 During the Saturday evening function we helped with the raffle, under the careful eye of Gillian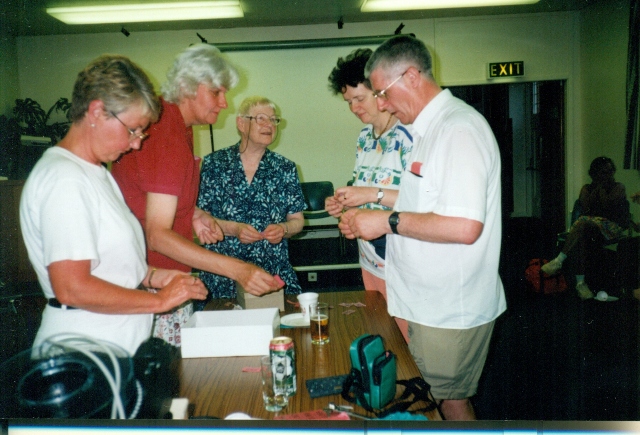 But even a dedicated treasurer is entitled to a break for a cuppa!!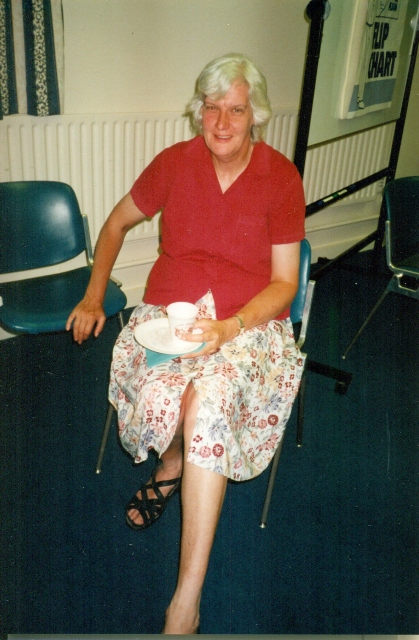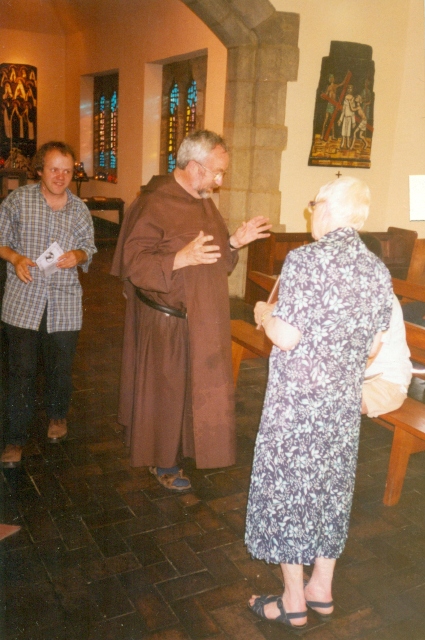 On Sunday morning the remainderof the cake was on the table at breakfast time and as it was my birthday I had the experience of an early morning happy birthday chant. No phootographs were taken at that stage but above we see the then prior of Aylesford preparing for the celebration Mass on Sunday evening.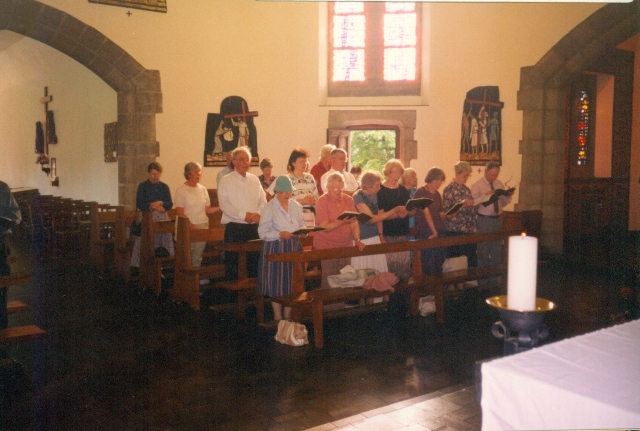 Then we all gathered and the Mass was beautifully celebrated by Fr Hilary