On 5 Feruary 1955 the club held its first big anniversary celebration a dinner dance to celebrate the 25th anniversary of the club. It was held at the Shaftesbury Hotel on and cost £1 - incredible when looked at through twenty first century glasses!!
An anonymous member arranged a wonderful anniversary cake.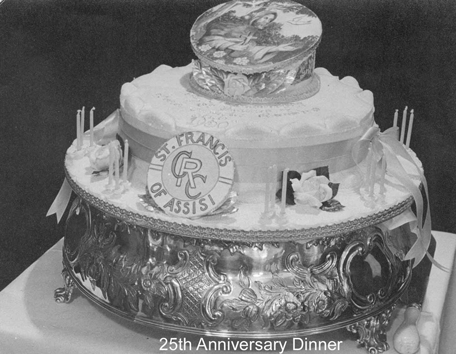 I received photographs of the attandance from the lat Ossie Barrett and Mary O'Connell. The photographs looked as if they were professionally taken and show the attendance on the left of the hall, the centre and the right and then the three of the stusck together to make a panoramic photograph.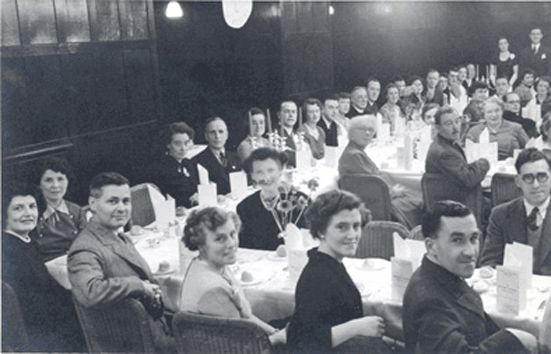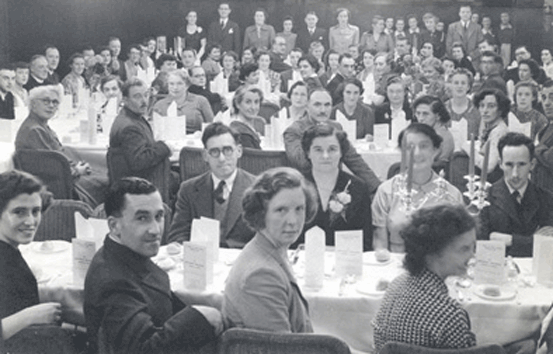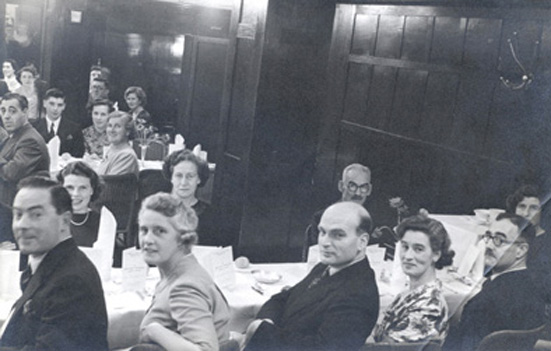 Because of the difference in size youmay need to scroll to the right to see the full composite photograph

Unfortunately as I came on the scene so long after the event I do not recognise any of the faces in these wonderful photographs